Wow, my friend Amy is so talented!   And lucky for us, she's willing to let us see what she does with that talent!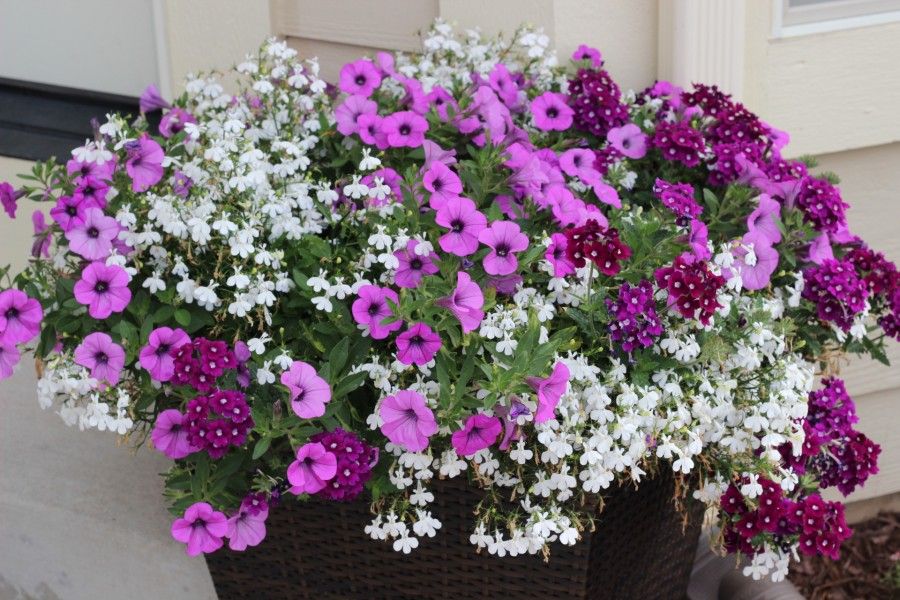 And her front door.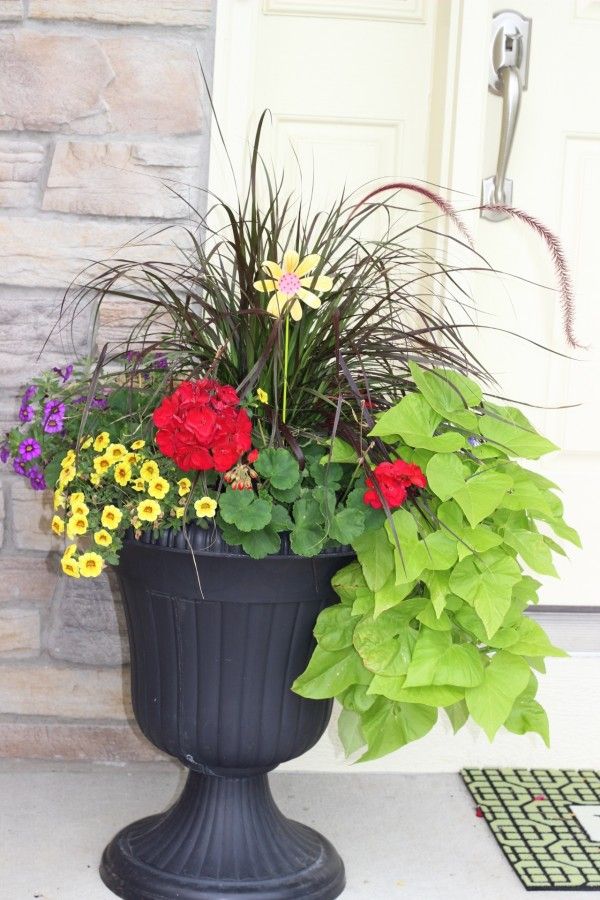 One of my favorite "Welcome" planters.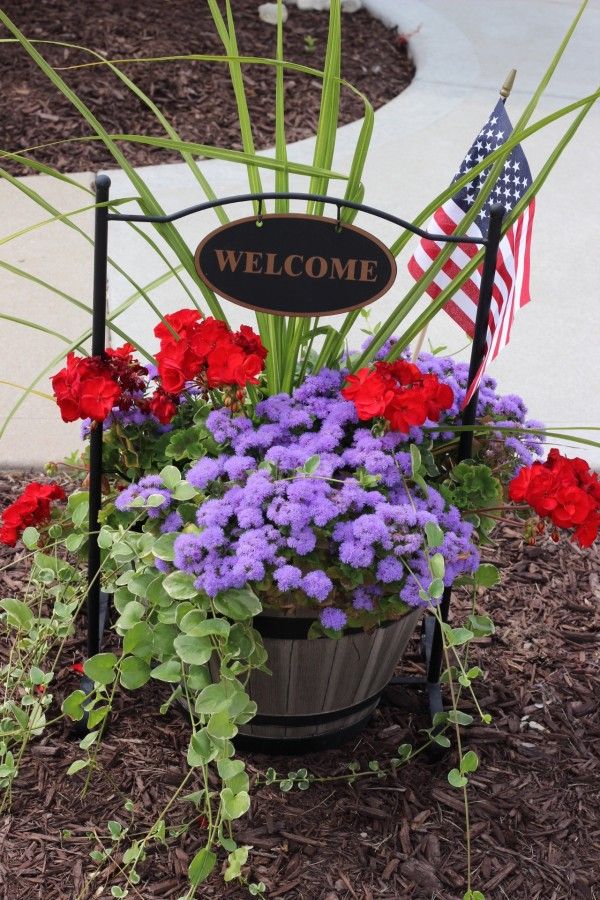 I know it was purchased like this but the planter just really works in it's location.  Plus it's pretty.  And, right in the scorching sun.  So, I'm impressed it keeps looking this good!
Here is the window box I showed being planted in in previous post. Isn't it pretty and full now?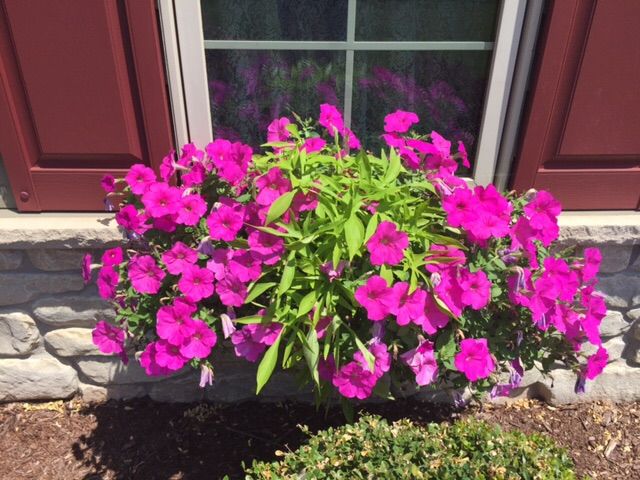 Look at the pretty color it adds to the house!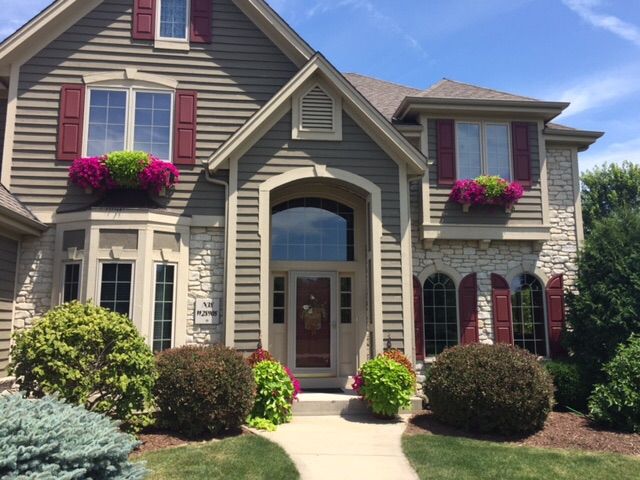 How smart to have the builder add window boxes when the house was being built!
A few more to show you! I just love looking through my flower pictures in the winter. It helps cheer me up then.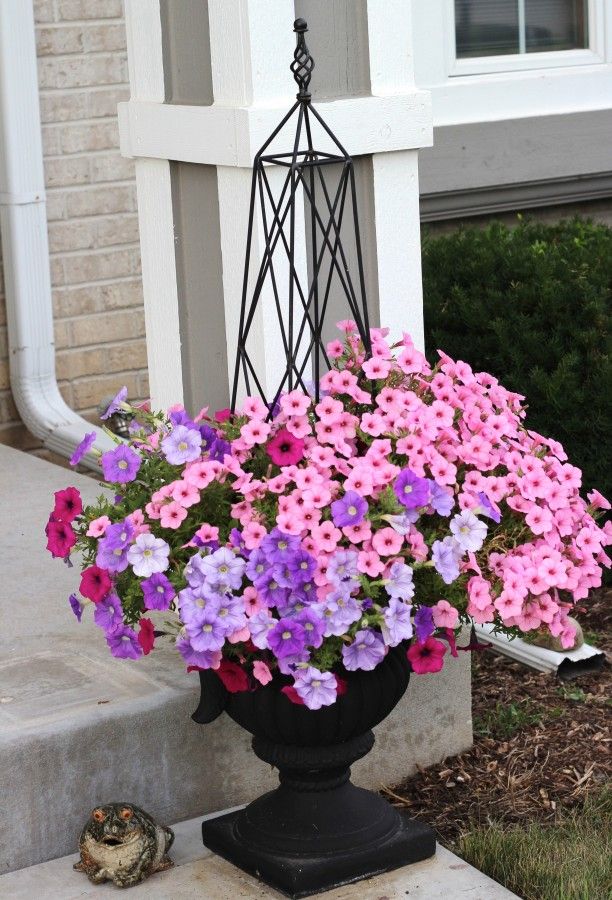 This is so pretty because of it's simplicity.  Plus, I like the little ceramic frog : ) !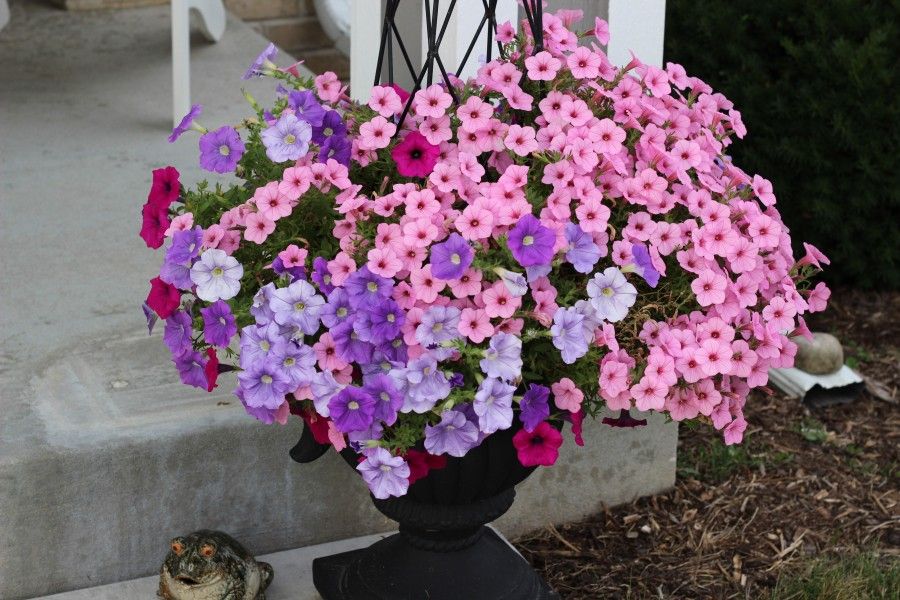 Looking for some tips and hints on how to put together beautiful flower planters?   As I was taking pictures, I was chatting with these green thumbed people.  Are you surprised I was chatting?  Well, you shouldn't be : ).    Click through on the button to get to the section with the hints and tips for putting together your own planters.   Many people had the same advice so I'm defiantly going to follow the seven tips listed.
Don't forget to click the button below to get  advice I am sharing on how to successfully plant a flower planter!  Simple tips that will help your planters look great!

Google+