How I display my air plants
I love my air plants! I've had some for over a year and they have remained healthy, green and growing!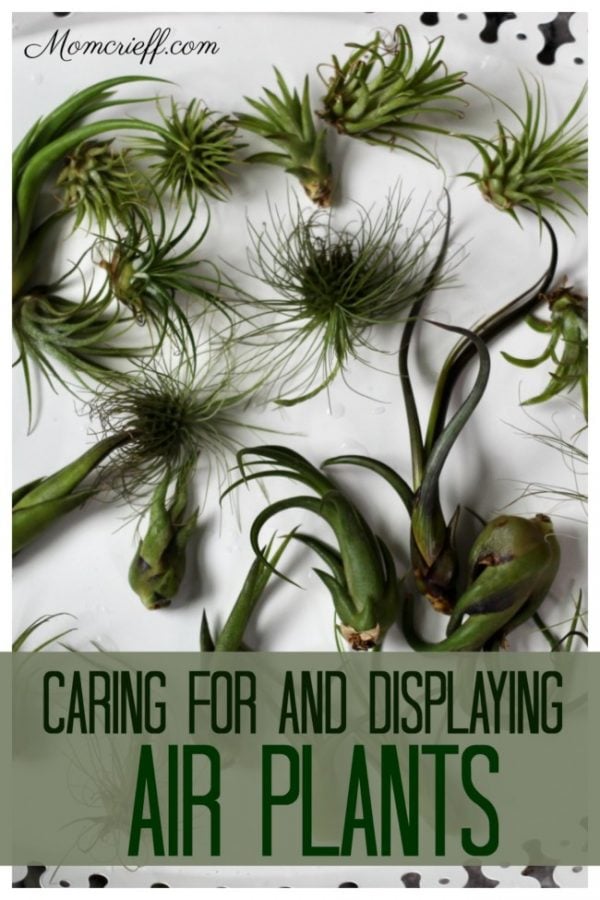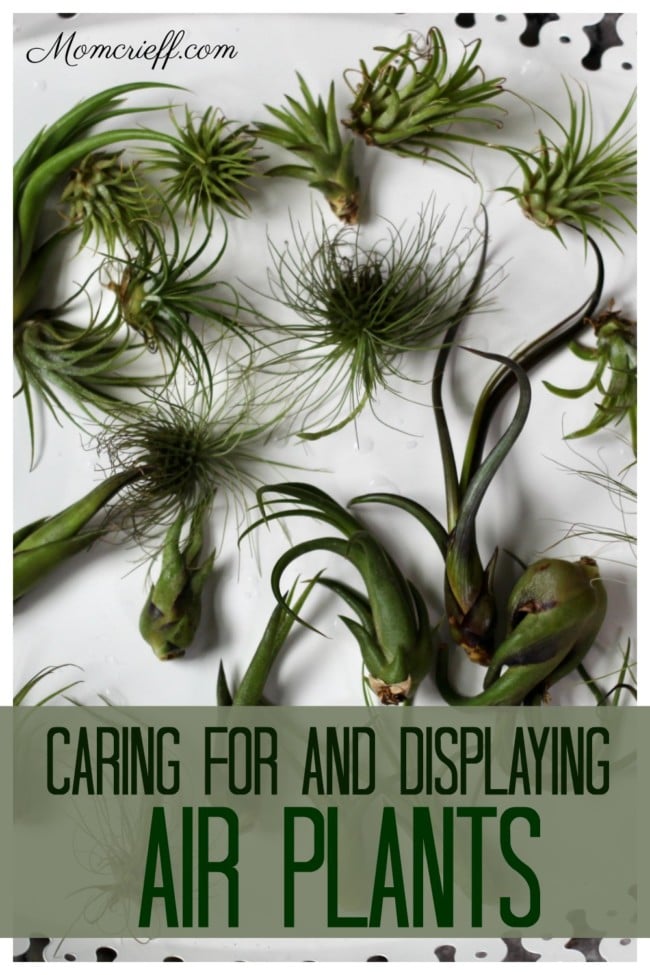 My little air plant dudes have lived in different areas of my house. Here are some of my favorite spots.
In these cute little containers (I think they were $.99 at Hobby Lobby). You don't need expensive containers, just cute ones!!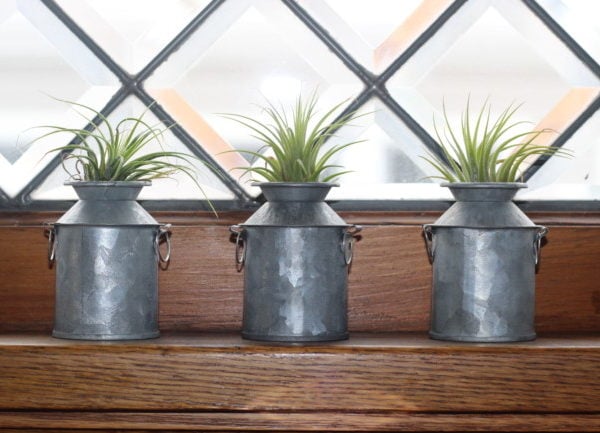 I sometimes just put them in some of the print frames I have. Like on the coffee print that I keep right at my coffee and beverage station. I like the big gnarly looking ones for that purpose.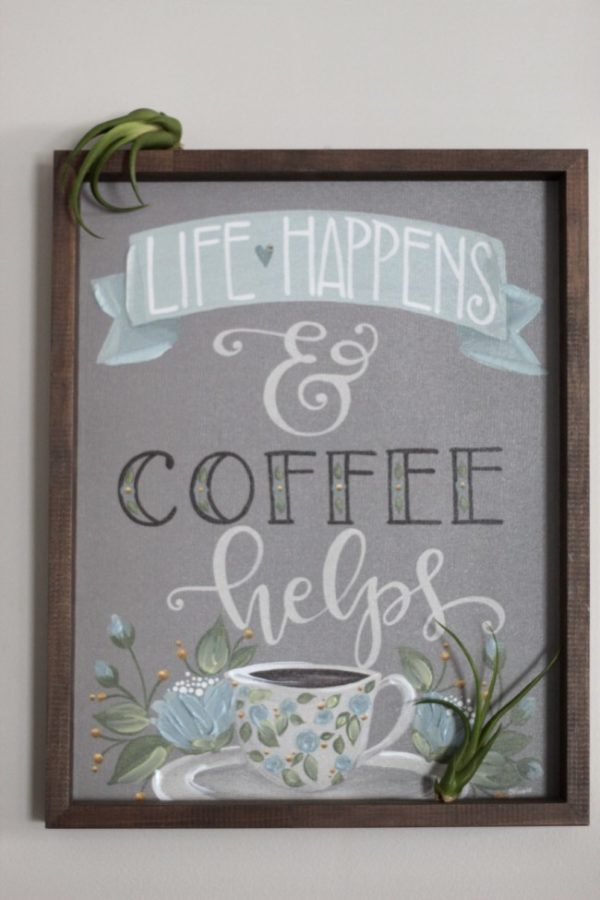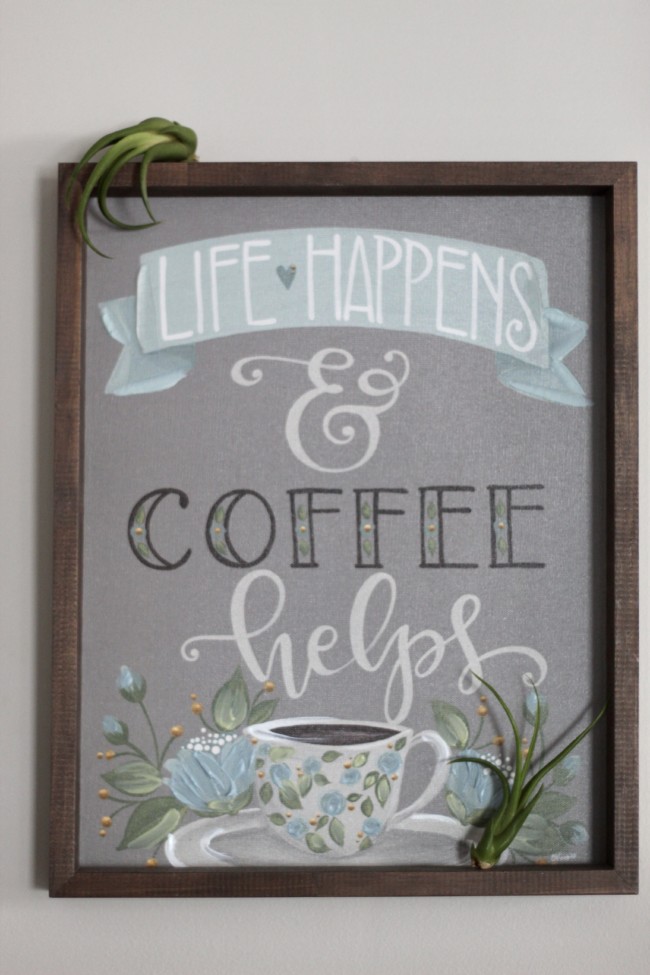 They look like little squids or a baby octopus to me. I love them!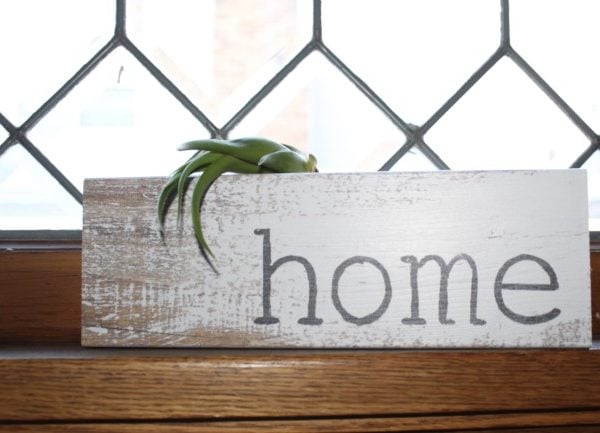 Sometimes I just put them on things.  Especially in the winter - I want to see things that are green and growing!
**This post may contain affiliate links. Please see my full disclosure policy for details.**
How do I care for my air plants?
Well, I just follow the directions I received! The main issue with air plants is that people leave them in water for too long. The directions say to leave them in water for about 30 seconds. Basically, I just put them in the water and swish them around until they are really wet. Then I put them on a tea towel until they are not wet. At that point, the air plants get displayed around my house again.
Also, I am careful with the water. My little air plant dudes get filtered fridge water. I let it sit out for at least an hour to let any chlorine dissipate and to let the water reach room temperature. I've also used tap water. And let it sit out for a couple of hours.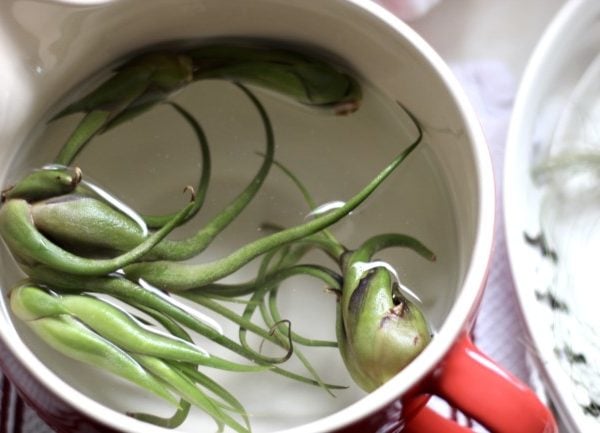 The directions state to water them about once per week. I live in Wisconsin and my house gets super dry in the winter. Because of that, I continue to give my little air plant dudes their water bath weekly. It's really not much work! Part of the reason I move them around so often is that I collect them all weekly to give them their water bath.
Do these plants live longer than a few weeks?
I've been asked this a few times. Half of the air plants you see in my pictures are over a year old. The other half about a month. I actually ordered them and they were delivered in the winter in Wisconsin and they were fine! It looked like there was a little warm charcoal package in the box. Plus, I was keeping track of the shipment because I didn't want the box to stay outside for a long period of time.
Now I feel guilty. I'll have to admit I did lose three, but that was my fault! I forgot them in their bath and they drowned.
Where did you buy your air plants?
One of my blogger friends sent me a picture of hers one day (because she knows I love plants) and then I started searching for them. I ended up buying them where my friend Mirlandra bought hers. As a total aside, Mirlandra is a wonderful food blogger at Mirlandraskitchen.com.  Take a peek at some of her recipes!
I ended up buying my air plants from Amazon. I bought these air plants! As I mentioned earlier, I bought some a year ago and I bought more about a month ago. The care instructions come with them and they all arrived healthy. Know that most will be on the smaller side though. But that's OK! I think the little ones are so cute!
Another way to display the air plants
The reason I bought more air plants was that I wanted to display some in my bathroom. A few years ago, I had made a jewelry display organizer.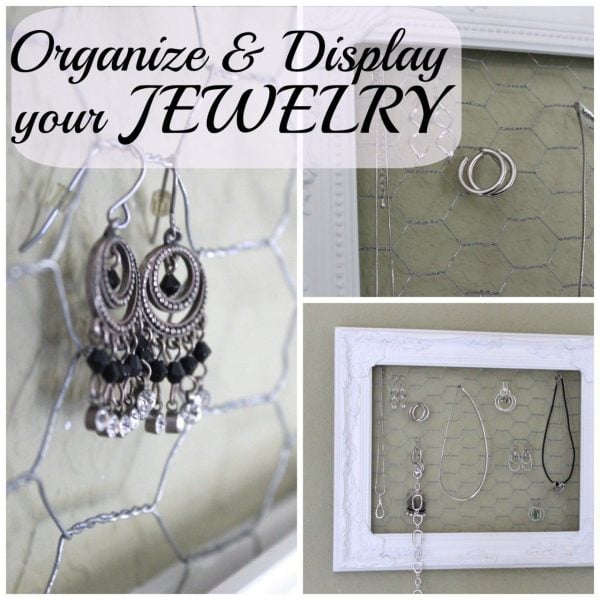 I loved it and kept it but didn't put it up in my new home for jewelry. If you want to know how I made it, make sure to take a look at the jewelry display organizer post.
But back to my little dudes. I was trying to add some plants to my bathroom and I wanted to use my chicken wire jewelry organizer. So, one day the idea came to me! I hung up the frame and poked in a few of my air plants.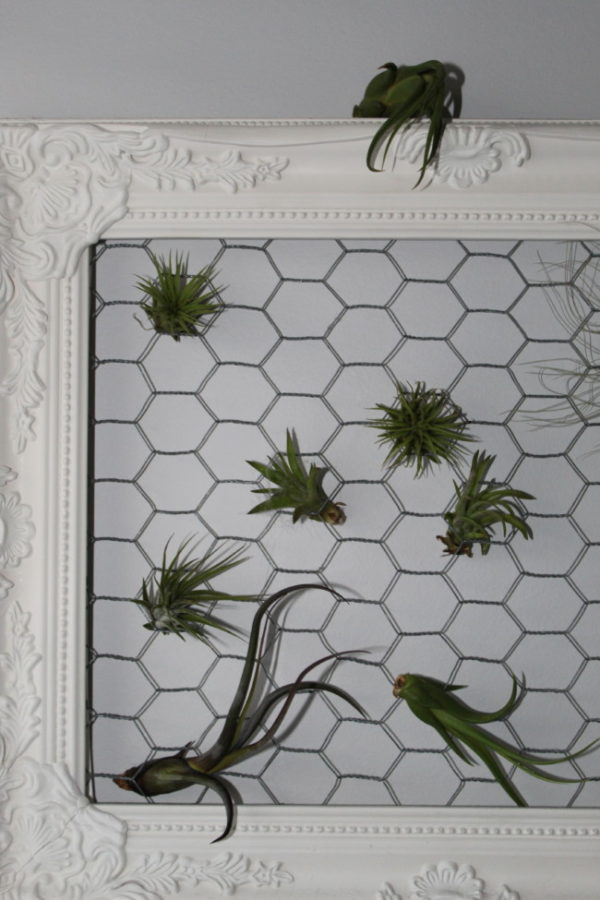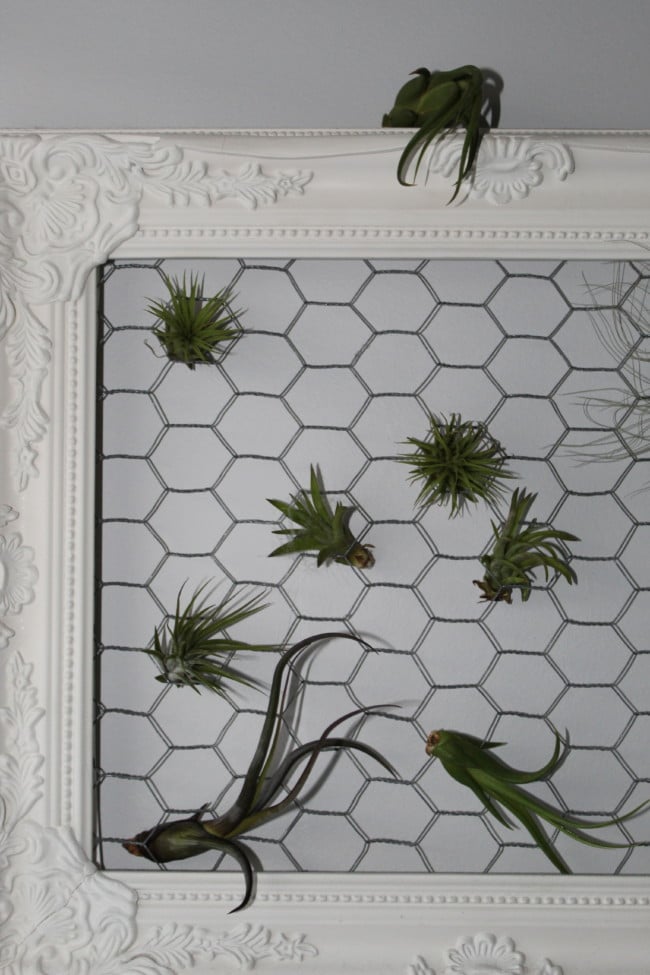 A word of warning. Make sure they are tucked into the chickenwire really well or they will get a toilet water bath. Hasn't happened yet and I can't guarantee I'll rescue one if it does!
I really like these air plants.  I did find them much cheaper online and they were totally fine when shipped to me in the winter.  Here is where I purchased my online air plants!