I LOVE my subdivision at Christmas! Actually, I do love it at all times but, it just looks so pretty as we get closer to Christmas.
But, back to Christmas decorations outside. In Wisconsin, it's dark a lot in December and many of us fight the gloomy darkness off by putting up Christmas lights. And we put up Christmas decor. It doesn't have to be expensive and it most certainly can be DIY!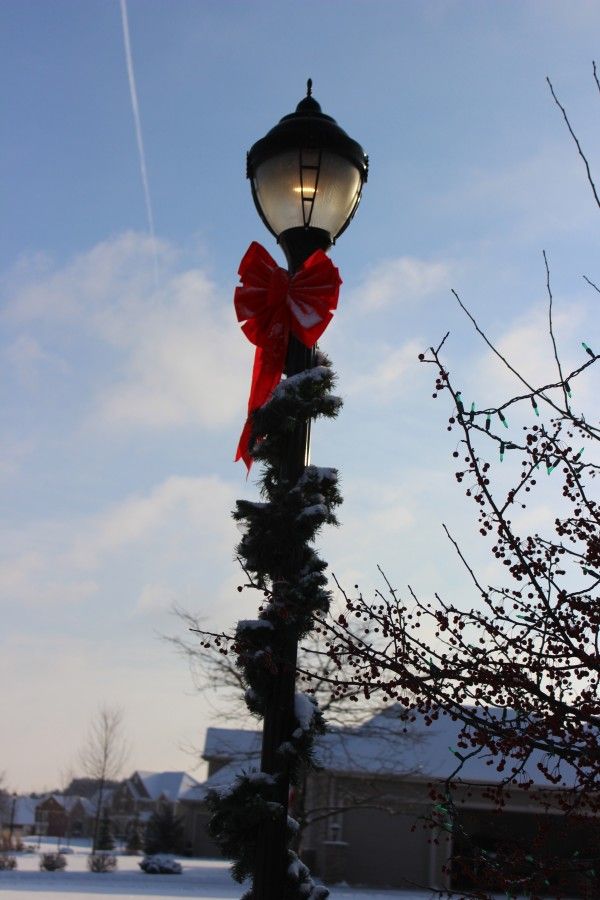 Some of the decorations are simple but pretty! We all have coach lights in our yards, and they are pretty simple. My neighbor across the street decorated hers. Not super fancy, but I loved the look! A simple Christmas DIY I did was to convert my summer planter into a lighted Christmas planter! It just cheers me up to see my Christmas themed front door!
I love the garland and wreath decor my neighbor put up across the street from me.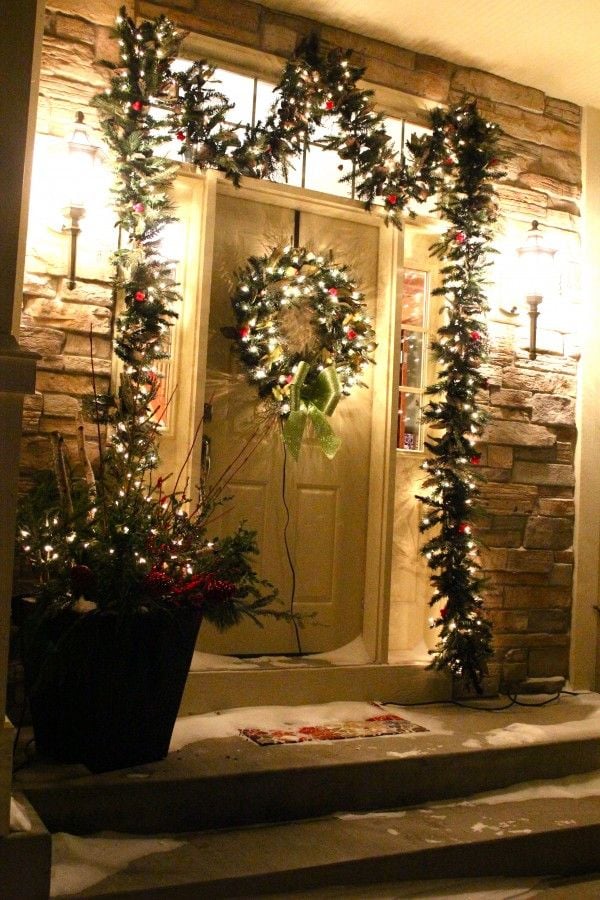 But it was the winter Christmas planter on the front porch that I was in love with. The planter was full of greenery with red twig dogwood and red-painted pine cones as accents. There were also some pretty berries and above you can see how the lights added to the holiday cheer!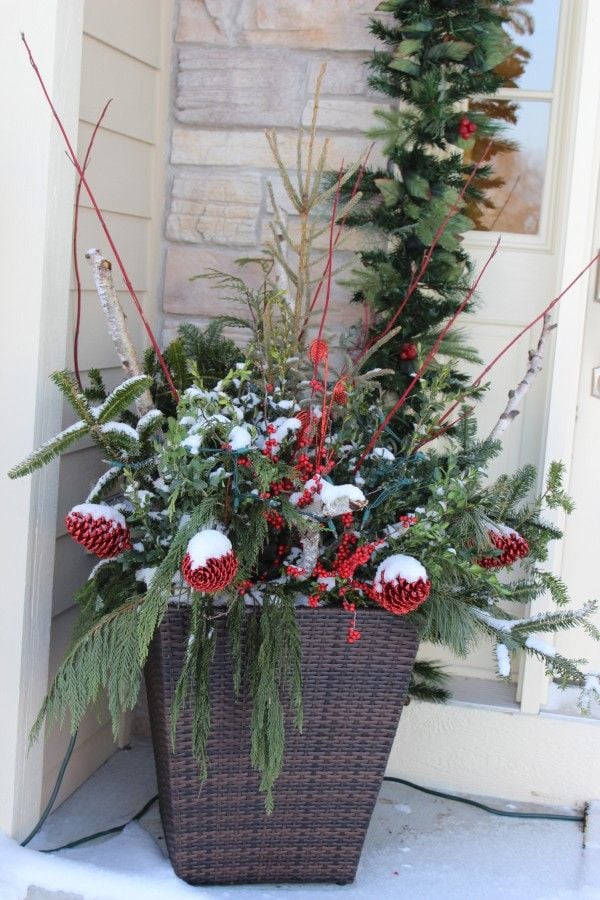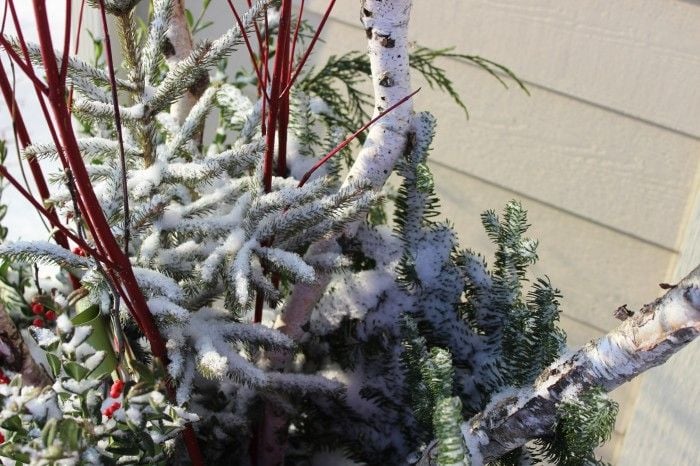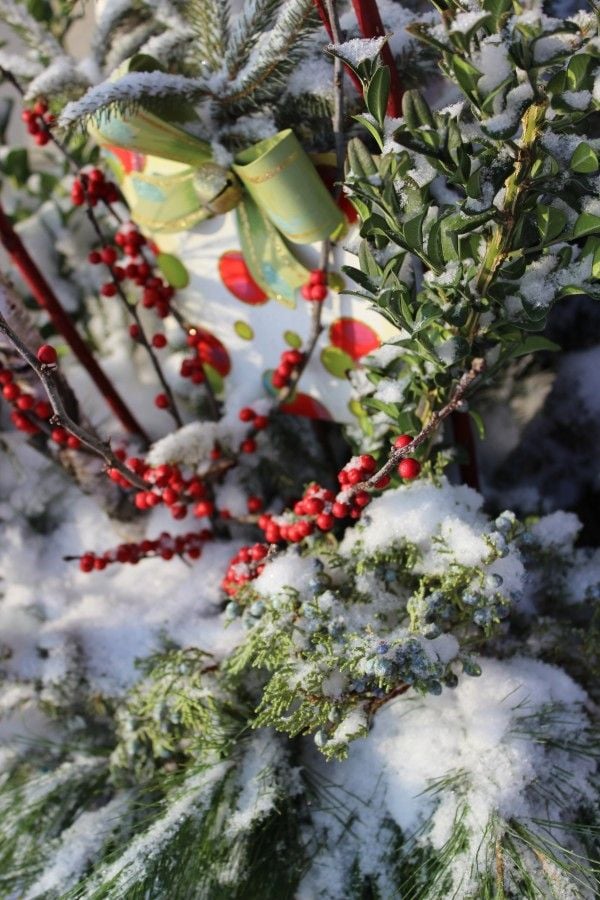 I just love Christmas decor that looks as beautiful in the day as at night!
Outdoor Christmas Garland
I love this garland because it looks great all through the holiday season. Specifically, they look great during the day and at night!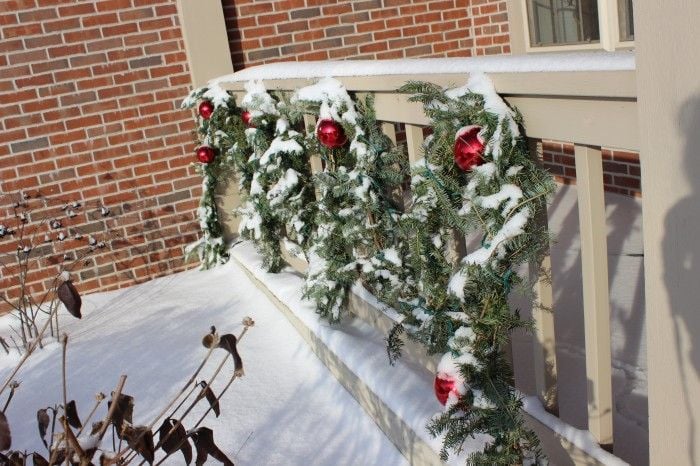 The same garland as shown above at night.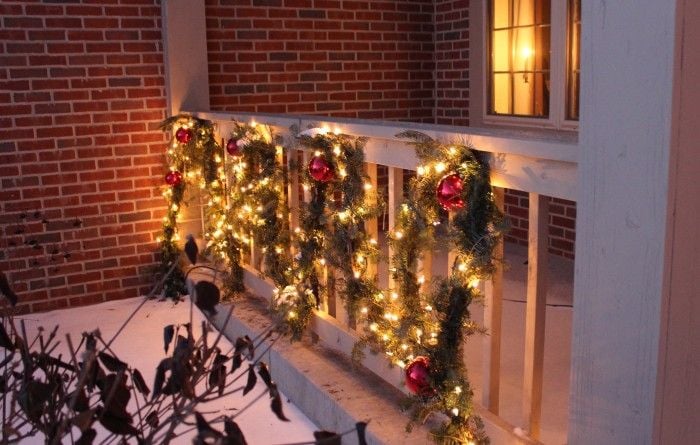 Christmas wreaths
The wreath below is huge and so is the ribbon bow! It is hanging from below a bedroom window. I can see the light cord strung inside through the window.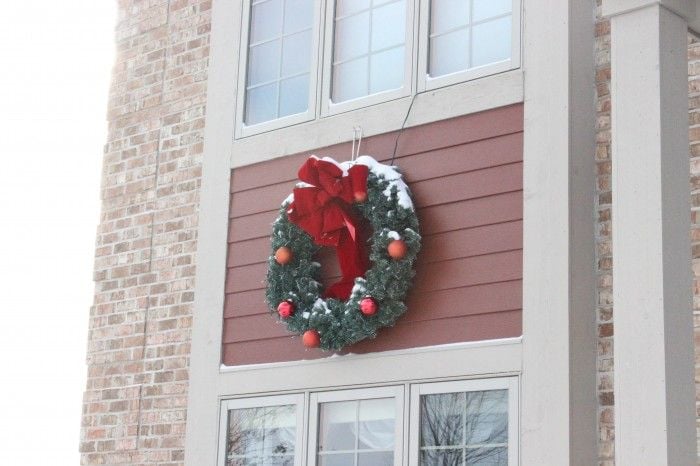 Of course, I'll show what the same wreath looks like at night! It's right in the picture below.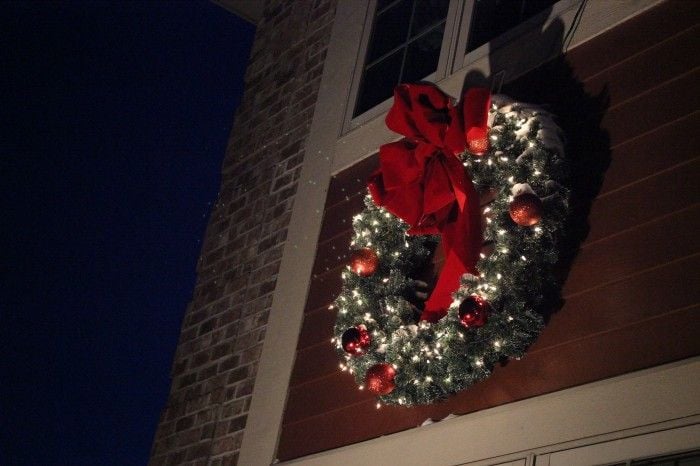 One year, I will plan ahead so I can do this!
But let me show you some other wreaths!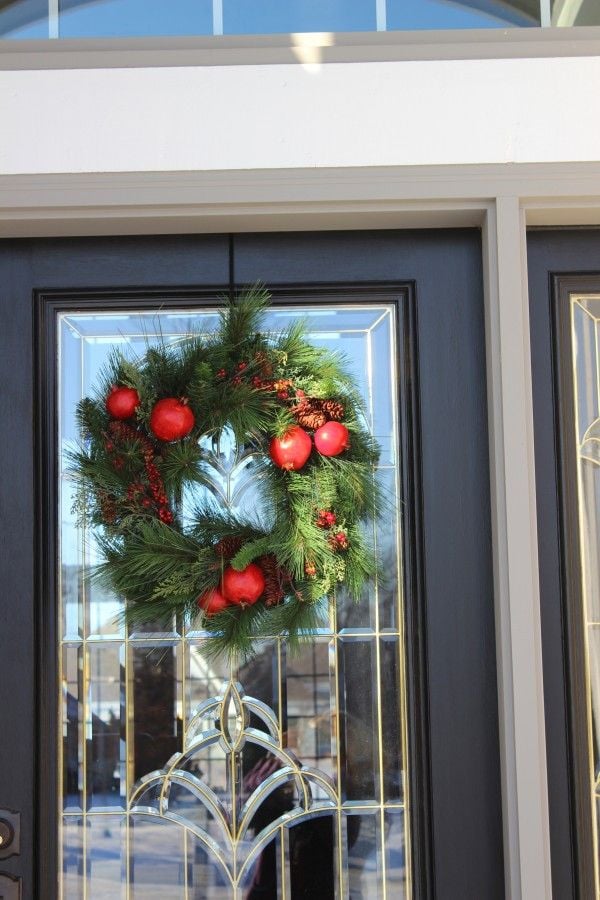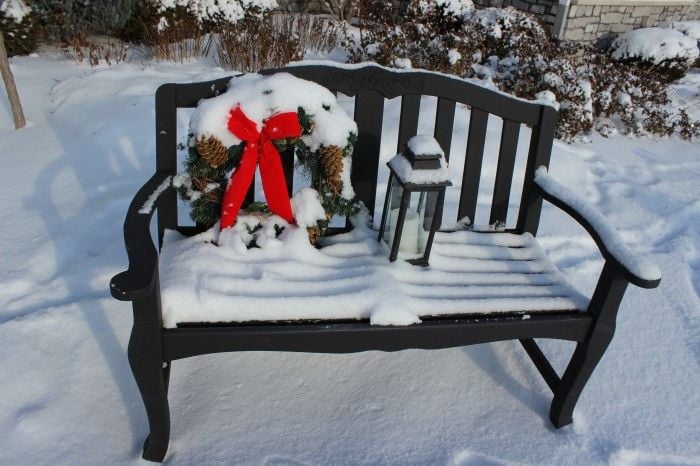 What a pretty way to decorate a bench for Christmas. A simple wreath and a lantern make this a simple but beautiful outdoor decoration.
Below is a wreath made of traditional red poinsettias.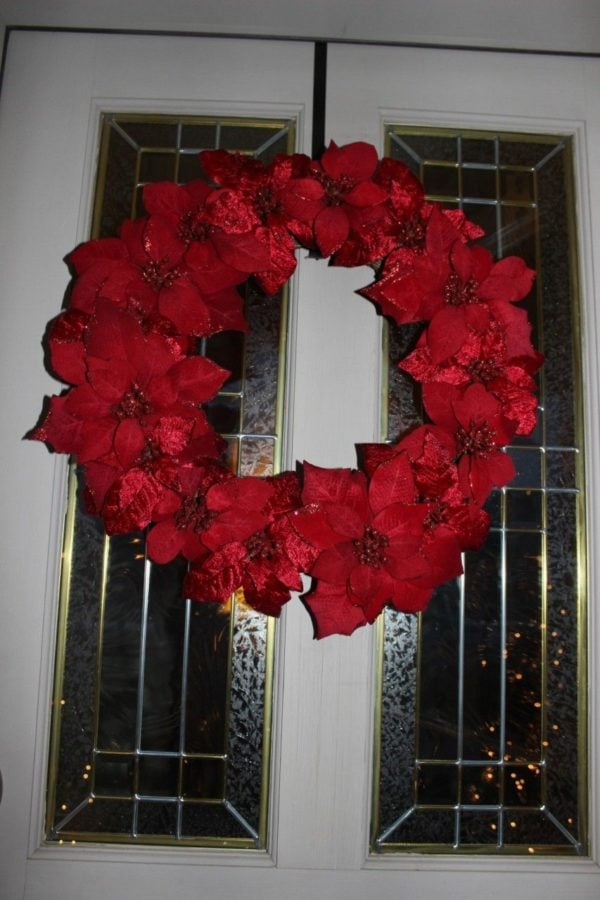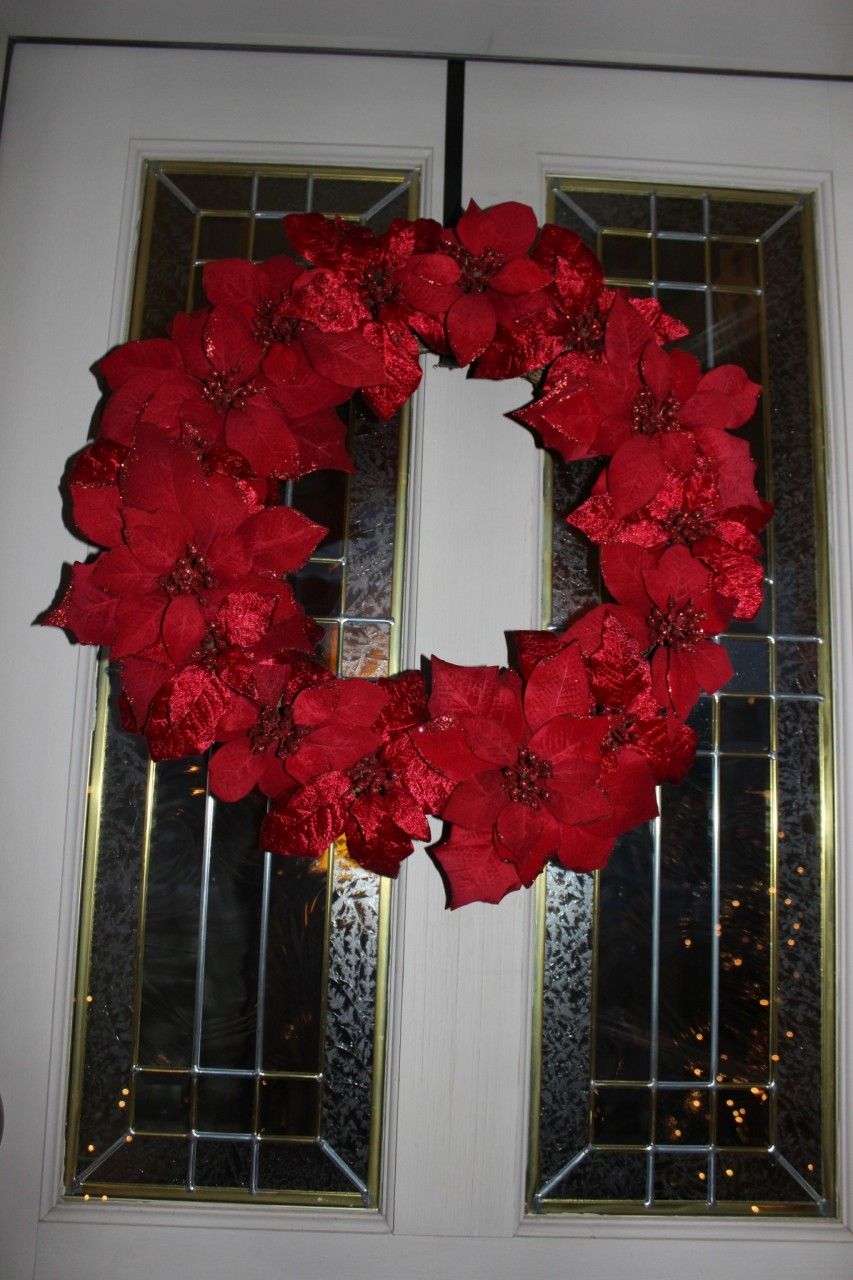 Front Porch Holiday Decor
Below was my front porch one year. Wreaths, lanterns, and ice skates made up a welcoming display of Christmas cheer right by the front door!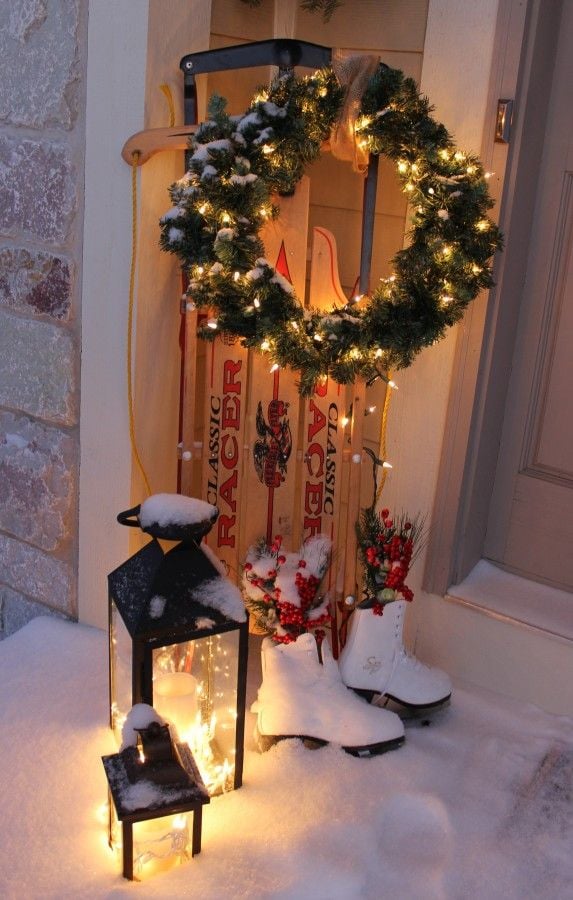 Natural Outdoor Decor
I have to share this little shrub. It always looks so pretty in the dead of winter. Sometimes, simple outdoor Christmas decoration ideas start with nature! Not all decor comes from craft stores.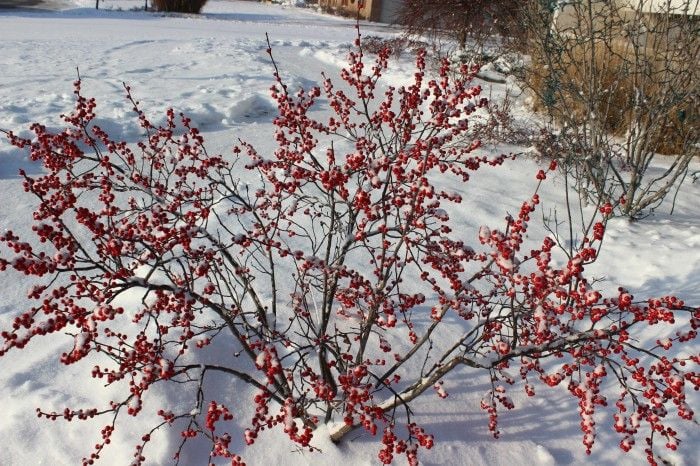 If you would like to see some more outdoor Christmas decorations, please take a peek at this Christmas Planter post. It was written as my personal inspiration for outdoor Chrismas themed Containers. There are some fun Christmas DIYs in there!
Other Christmas Decor Ideas
If you have a moment, please pin the image below to your Pinterest board.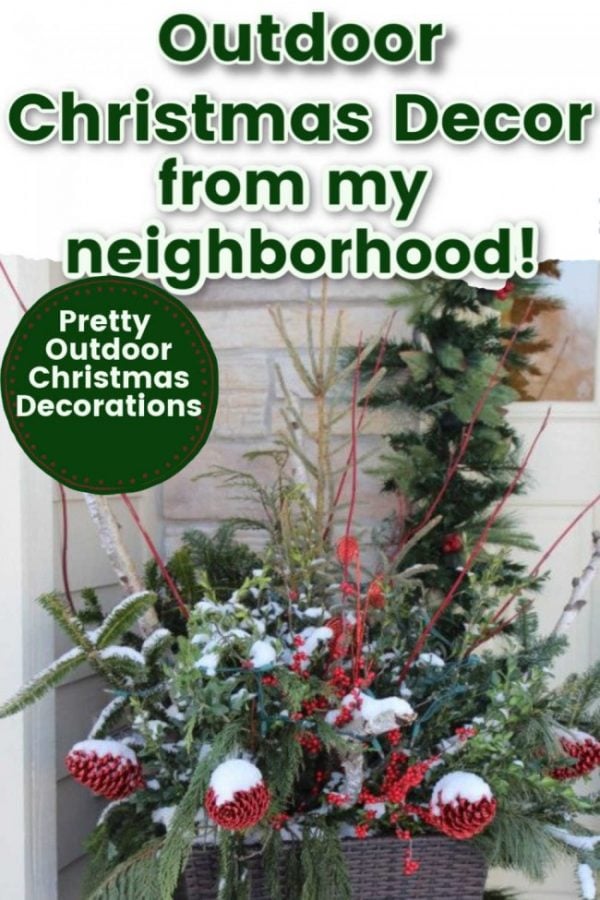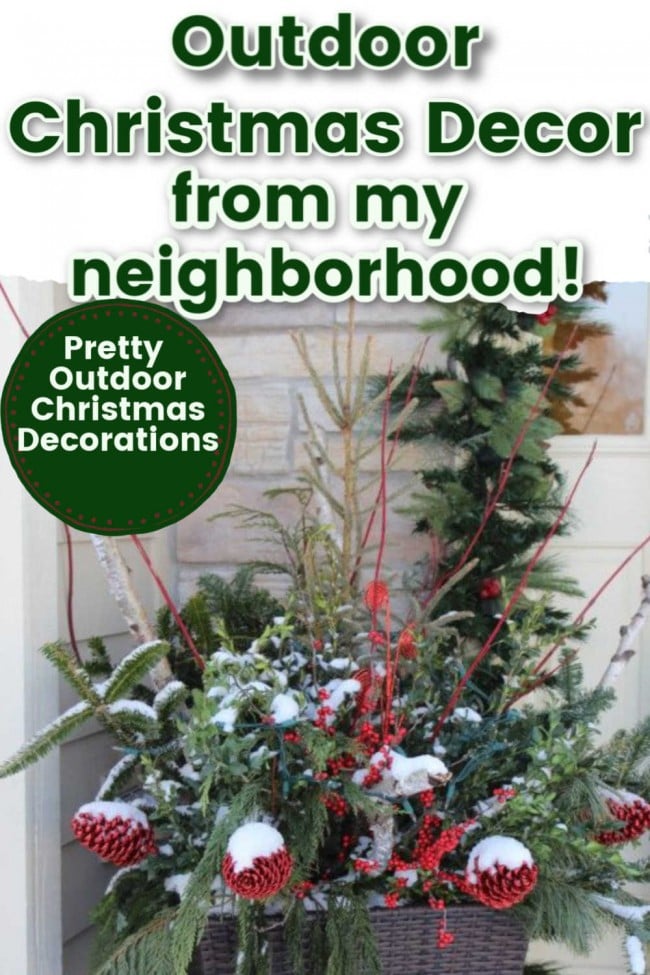 Hope everyone has a wonderful Christmas!!