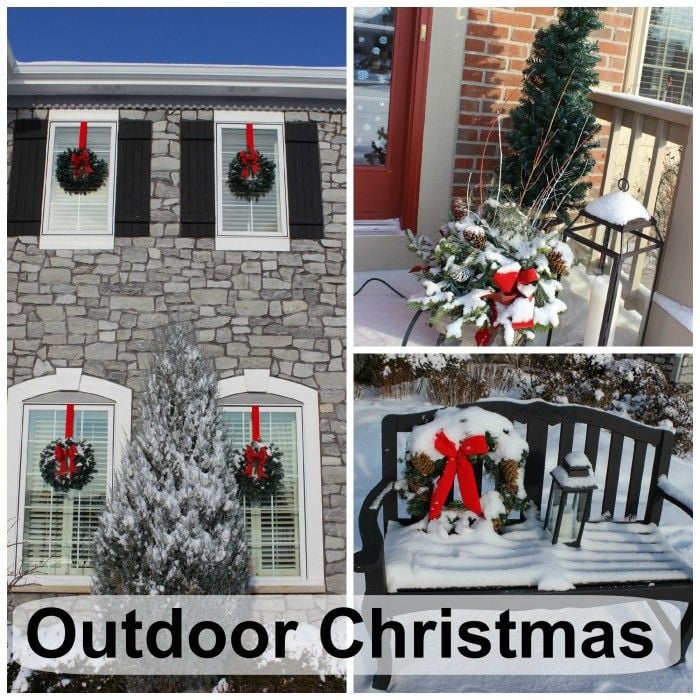 Don't hate me for showing you outdoor Christmas decorations before Thanksgiving.  These are from last year!   When you live in Wisconsin, one of the Thanksgiving weekend traditions is putting up your outdoor decorations.  Because, there may be a day that you can put them up and NOT freeze to death.  So I thought I would share these with you so that perhaps some of these ideas will inspire you!  Last year, I took tons of pictures but wasn't about to post them.  Because 'an awesome internet connection' does not mean the same thing in different parts of the world.  Especially when you are in a tent in the tropics.  But more on that another time.
I love seeing Christmas decorations. Last year, I was really impressed by the decorations, which looked great during the day. Personally, I think this is harder to do and takes a little more planning than the lights at night. I actually started planning what I needed for mine in the early fall. It was the sled that was elusive, but I was successful in finding one. Here is what was on my front porch. Sadly, that's about the extent of my outdoor decorating last year.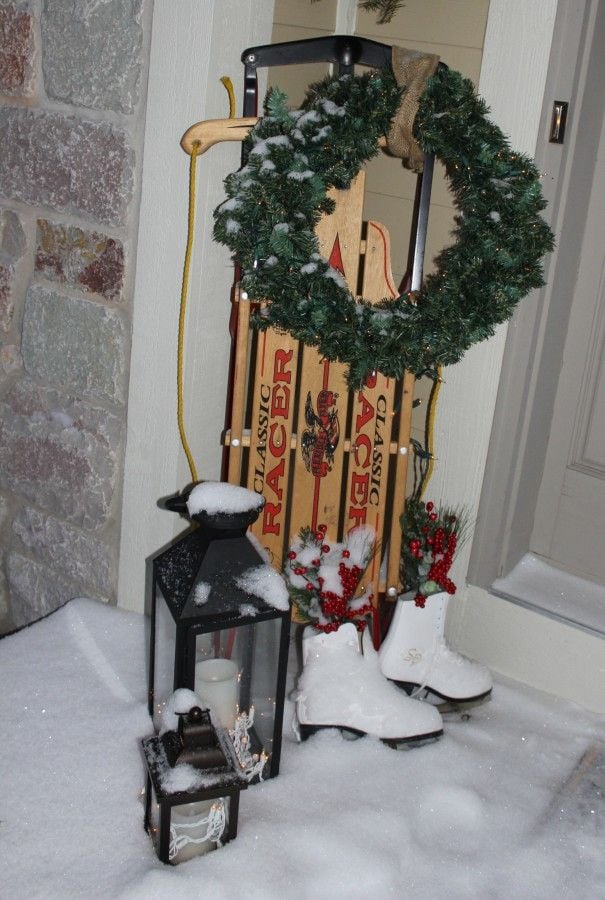 I will admit the fresh snow certainly pulled the look together :).
One of my favorite homes in my subdivision has a clean, classic wonderful Christmas look. One of my friends said we should just start calling it the HGTV house. Yes, others love it as much as I do!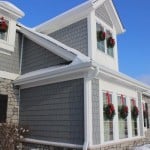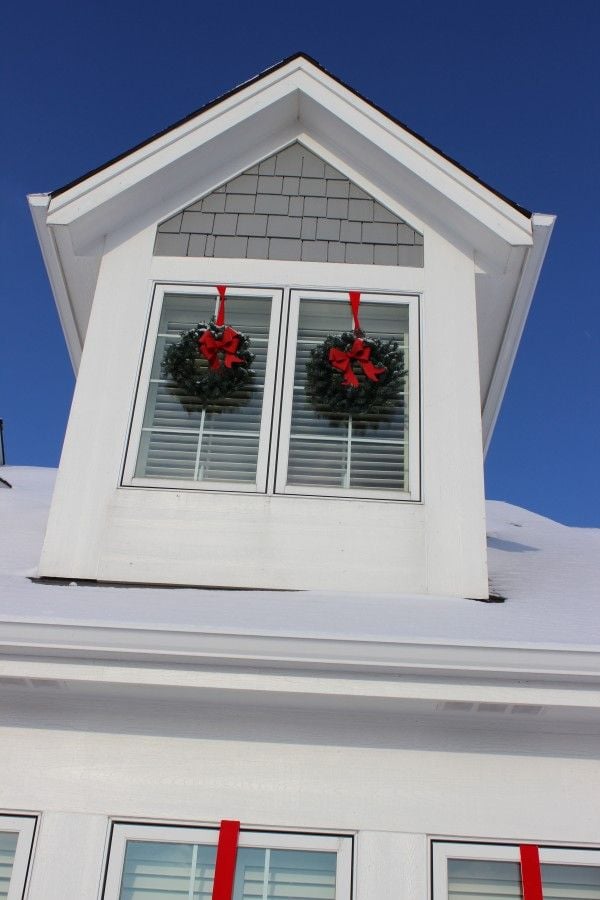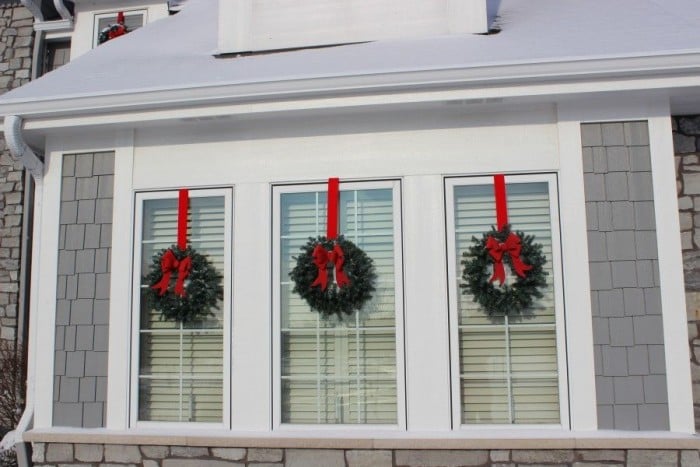 And the welcoming bench by the front door. I think I need to find a bench for my front yard this summer! Or, this Christmas...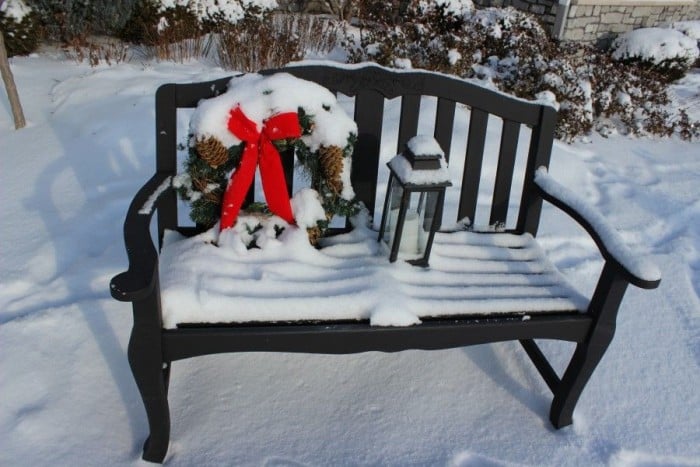 I have so many talented neighbors who have such nice Christmas decor.
Don't you love this pretty outdoor banister?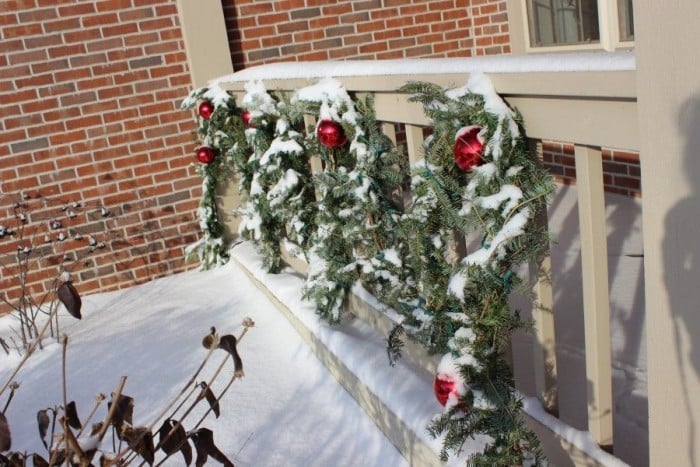 And this little sleigh, could it be more adorable?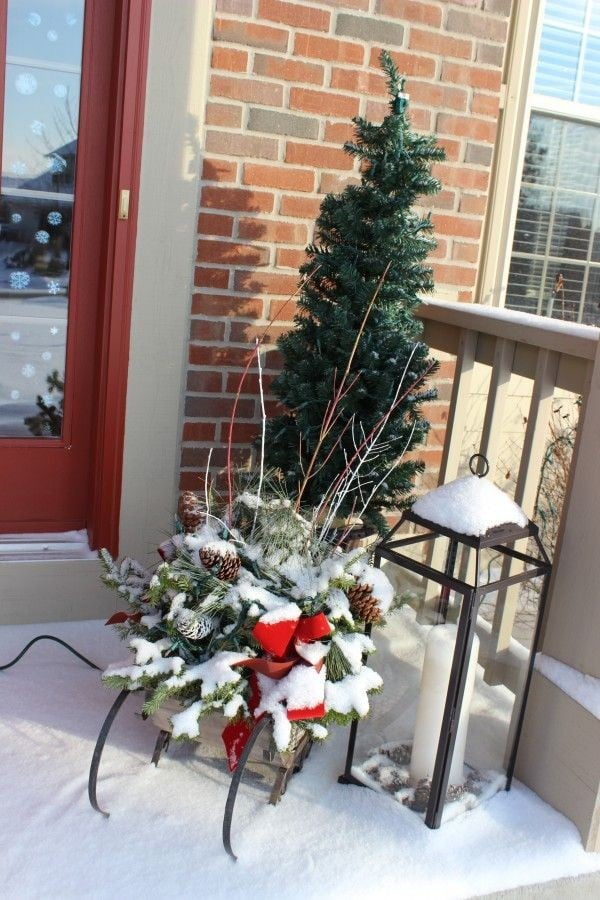 Here is my neighbor's entryway. Lots of pops of red.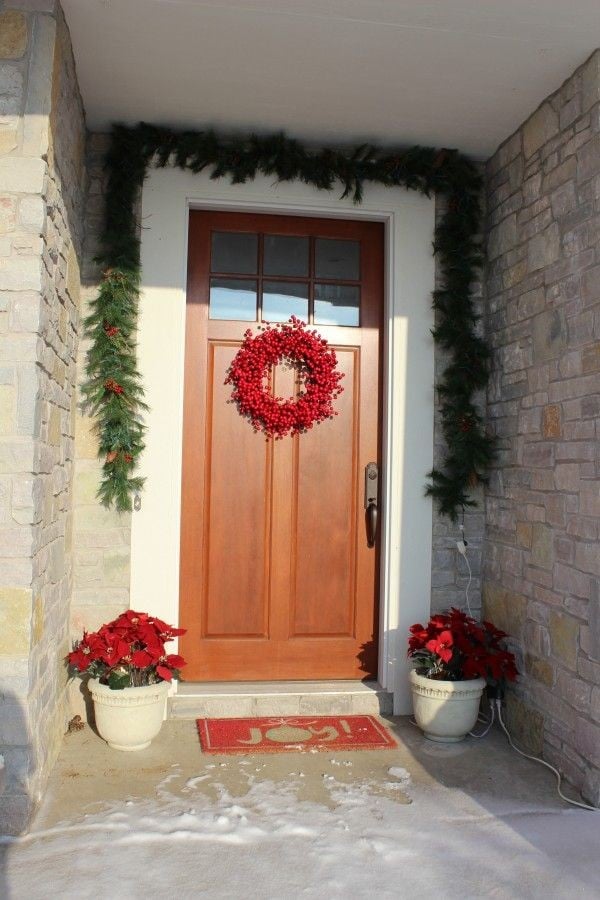 A close-up of the wreath.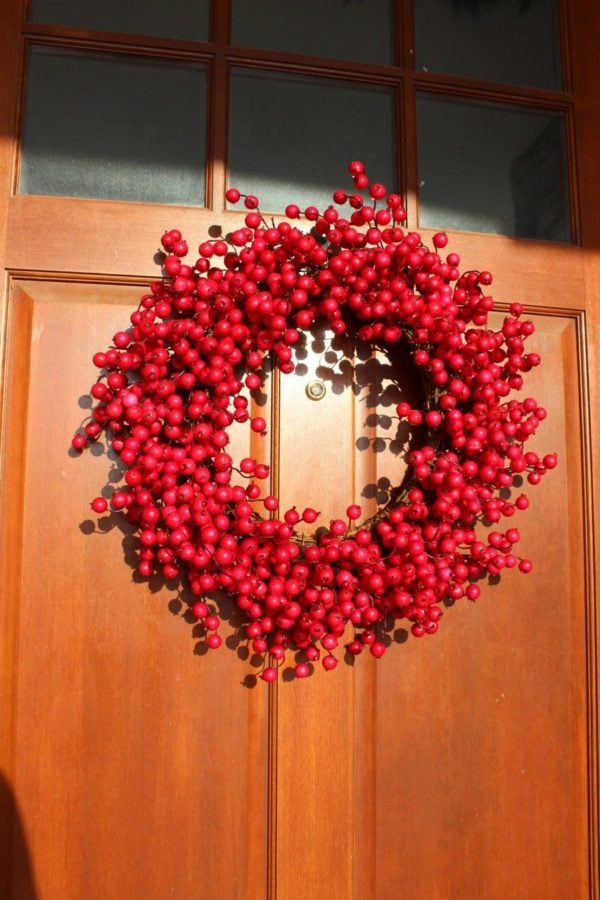 And some more!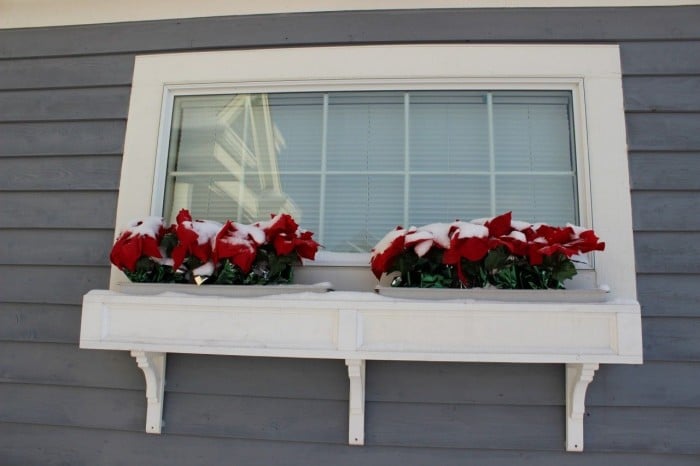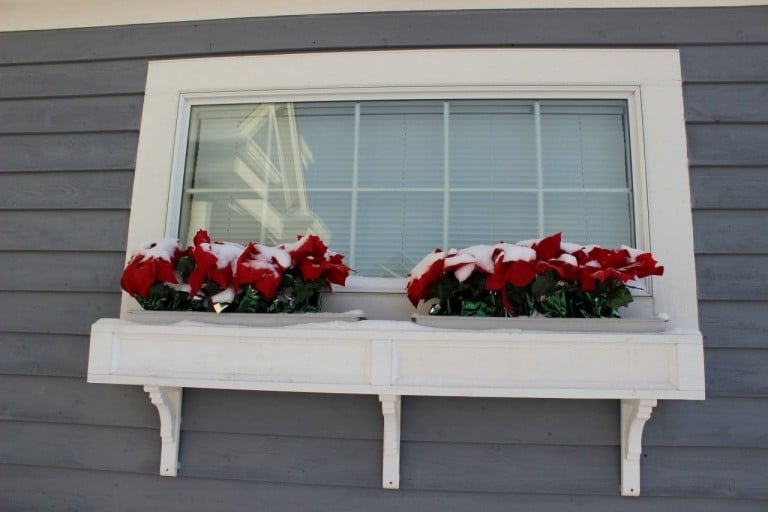 This is my favorite red accent. It's a Parol. A traditional Philippine Christmas lantern. Isn't it pretty?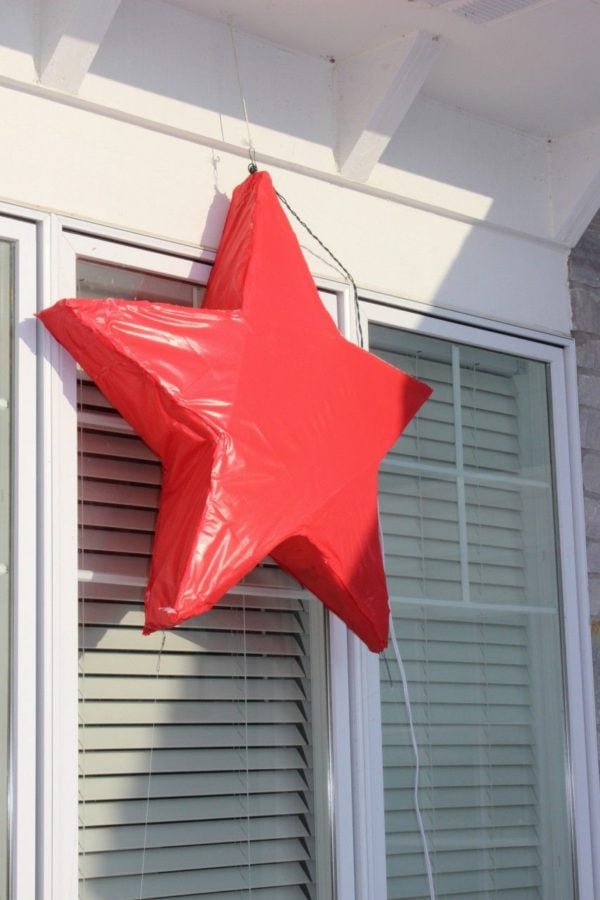 Sorry for the shadow on the Parol. The shadow just wouldn't move, no matter how nicely I asked!
And my favorite window boxes from this summer got a Christmas makeover!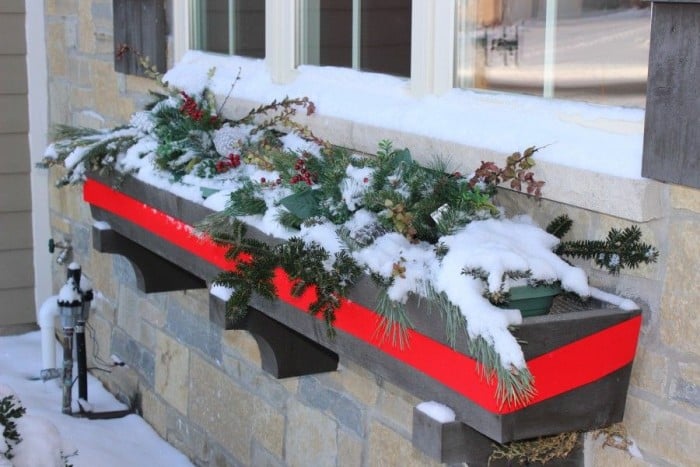 Look closer. I did!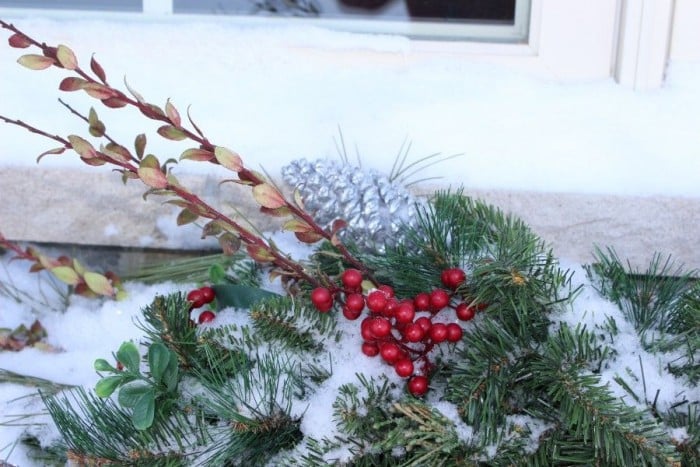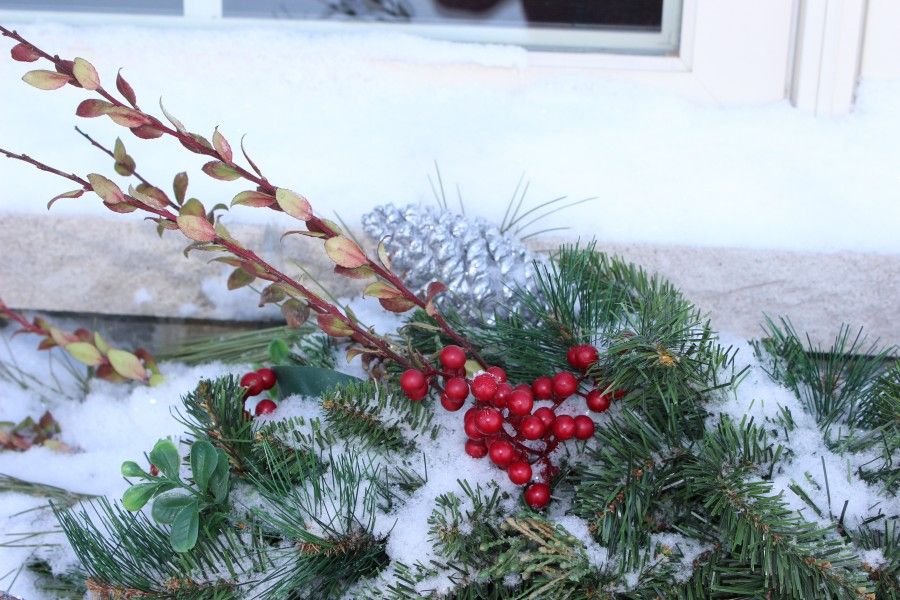 And the front door that belongs to the house with the window boxes I covet: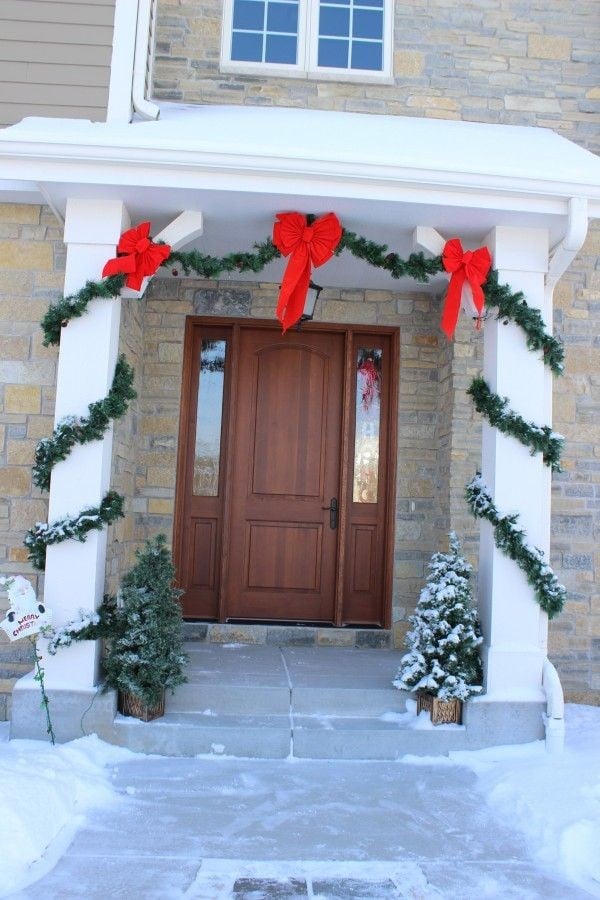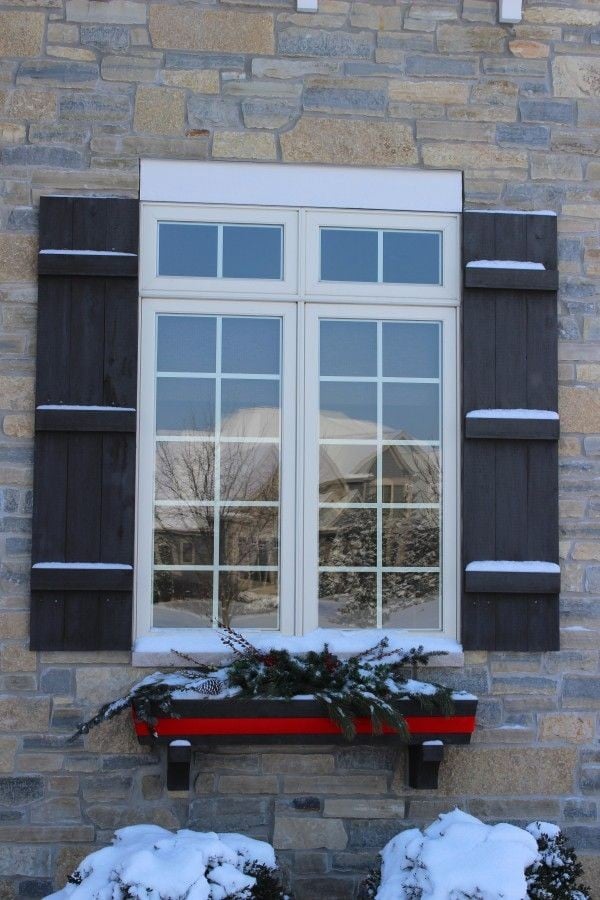 One more front porch that I think is just so pretty!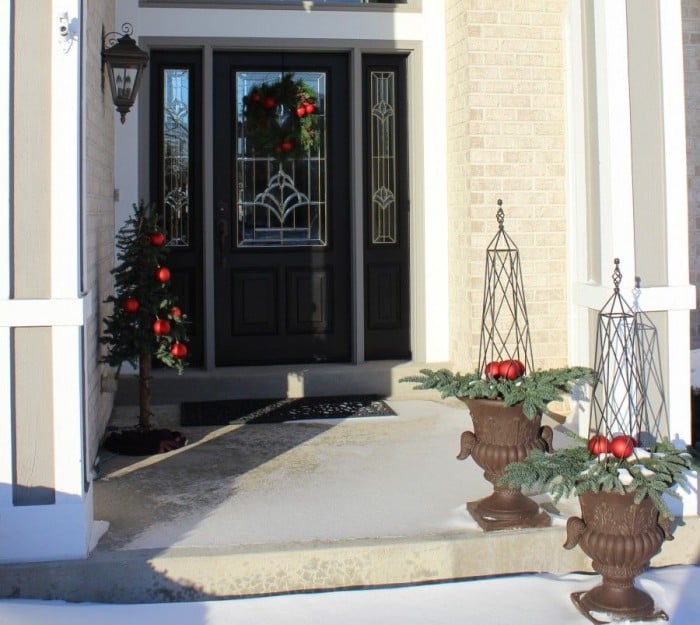 Let me show you some of these things a little closer: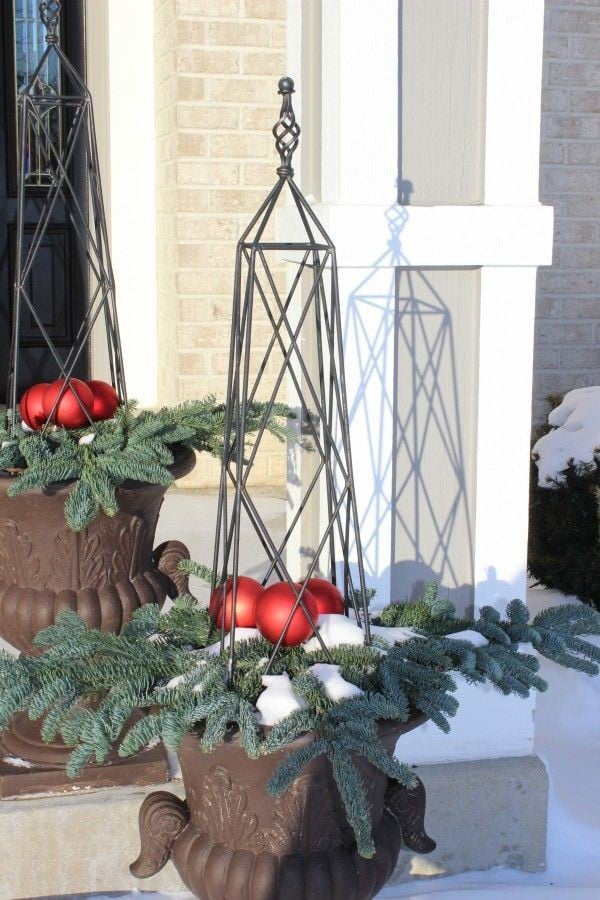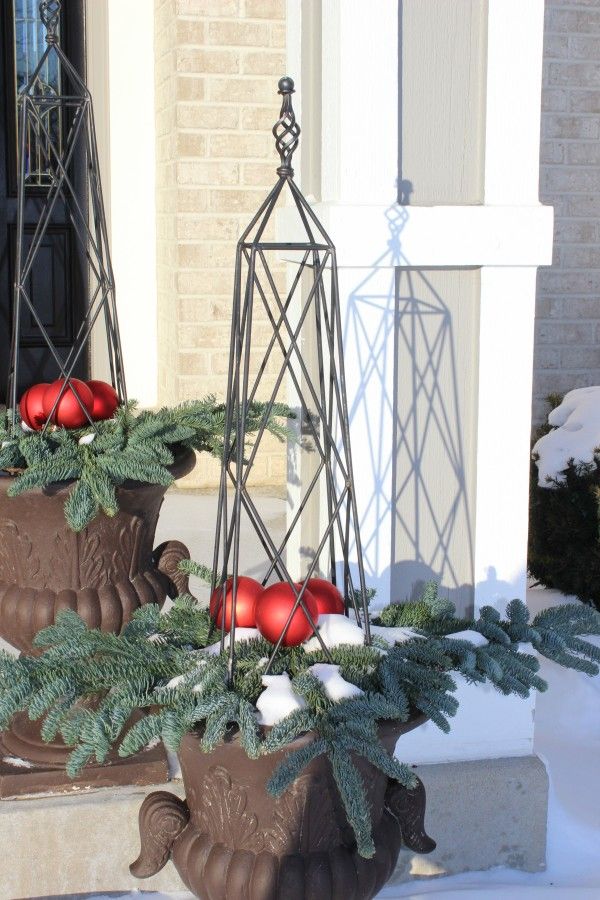 With the matching tree: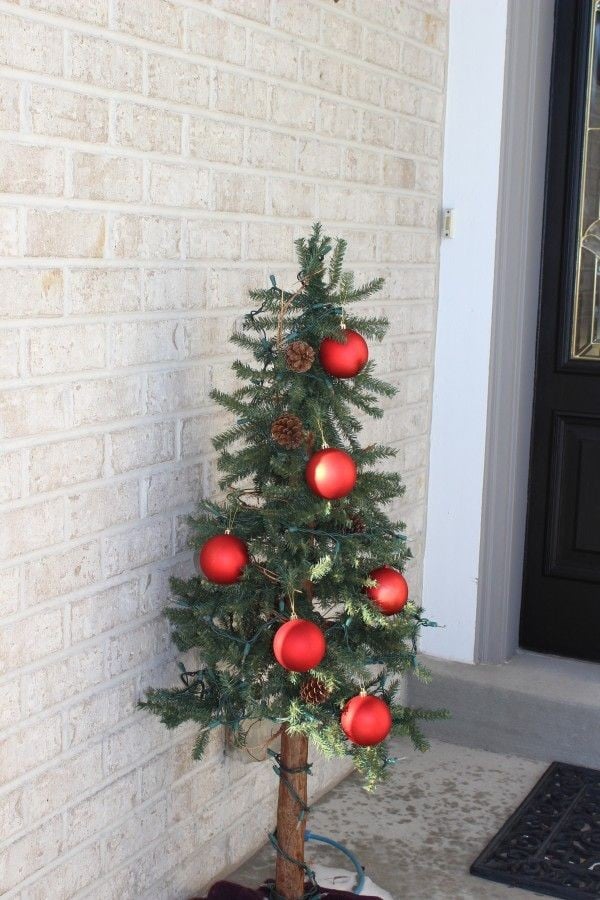 And Wreath: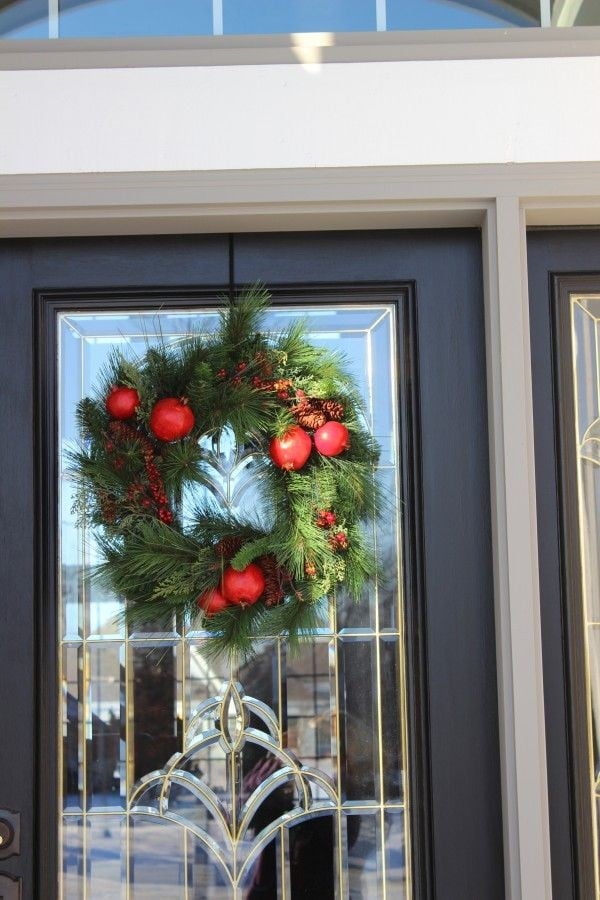 Beautiful in its simplicity.
Thanks to my friends and neighbors for letting me take pictures of your Christmas decorations and post them on my blog. You guys are awesome (and so are your Christmas decorations)! THANK YOU!
Sign up to follow my blog. More decorations, recipes, and DIY adventures to come!