Nothing sets the mood more like a pretty, front Door at Christmas. I don't have a big porch, but I do want anyone who comes to visit to know we enjoy Christmas! I think Christmas decor has a definite psychological benefit.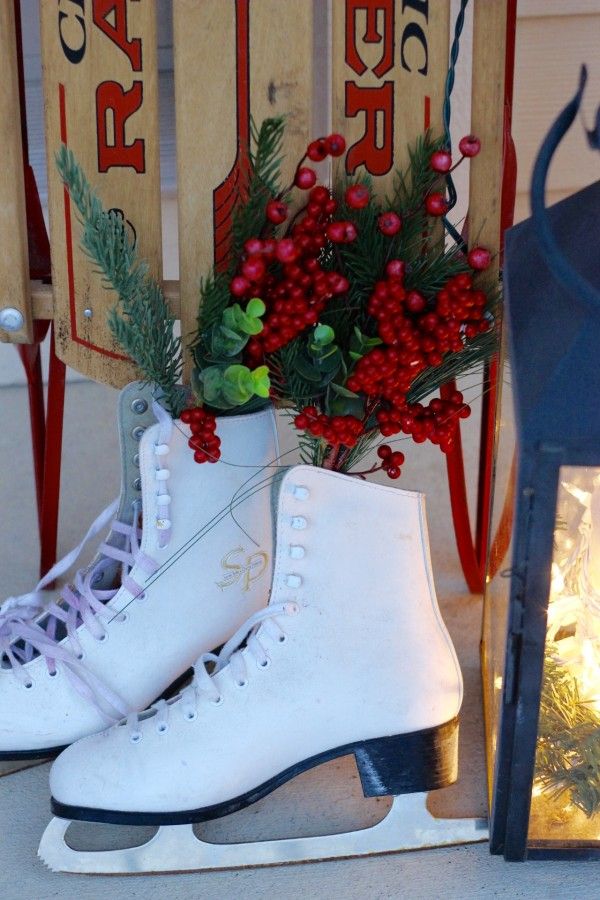 December is such a dark and dreary month sometimes. But the decorations and the lights cheer us all up!
And, we can add touches of fun winter activities to think about. I've had a few people mention they liked to skate when they were younger. Reminded of this by the skates in my outdoor display by my front door.
I had an interesting discovery when planning my decorations for my front door at Christmas. I think I was so tired of my decorations, and they were also old and tired that I must have thrown them out last year. So, this year, I ended up recycling and reusing items that I had. My big planter used to have a tree put into it with lots of white lights. But that tree is gone and I refuse to pay pre-Christmas prices for outdoor decor.
Here is my creation.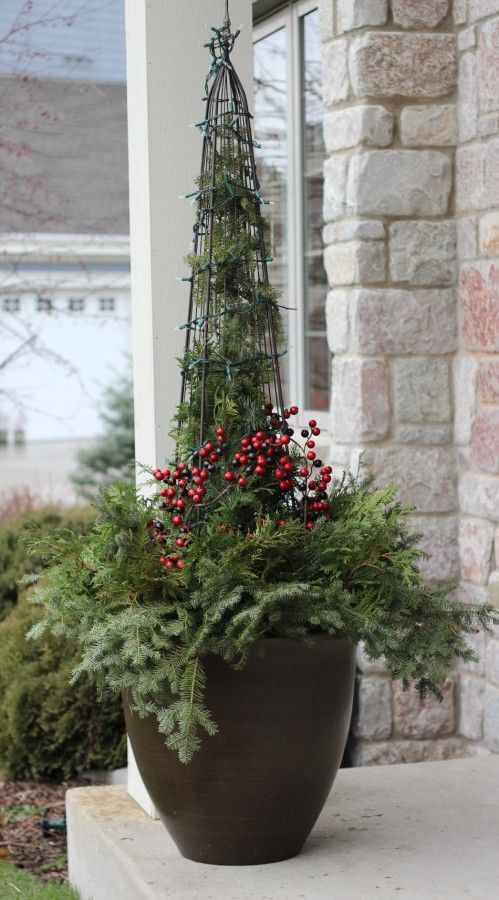 I just used a trellis that I had my morning glories on in the summer and put it into my pot. I have arborvitaes and a blue spruce so I cut some of the branches I was planning on trimming anyway (those branches are so low they are literally lying on the ground). My neighbor encouraged my by telling me to keep sticking more branches in until it was full. That I can't go wrong. Thankfully she was right!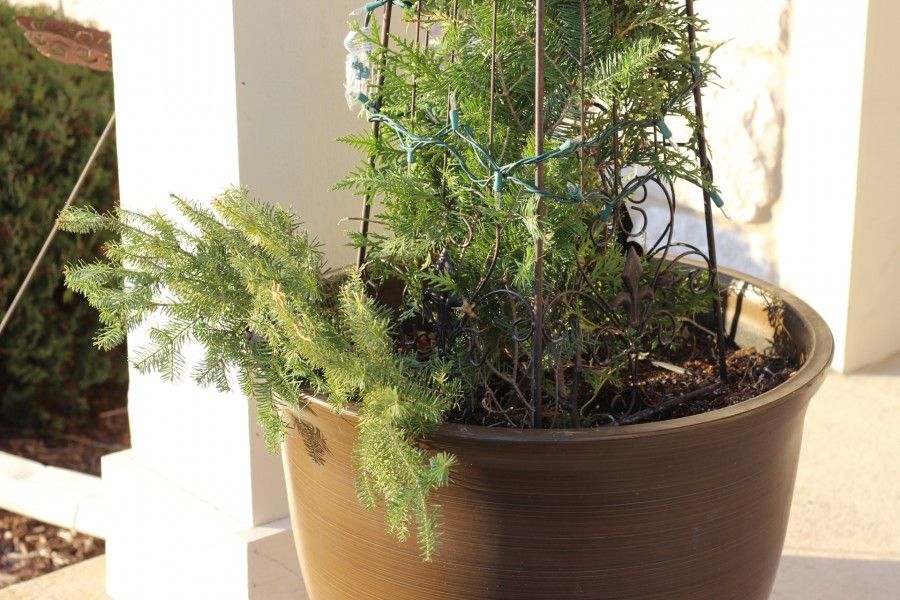 I also stuck some branches into the trellis because I didn't like how much the light cords stood out when the inside of the trellis was empty. It looked so much better during the day!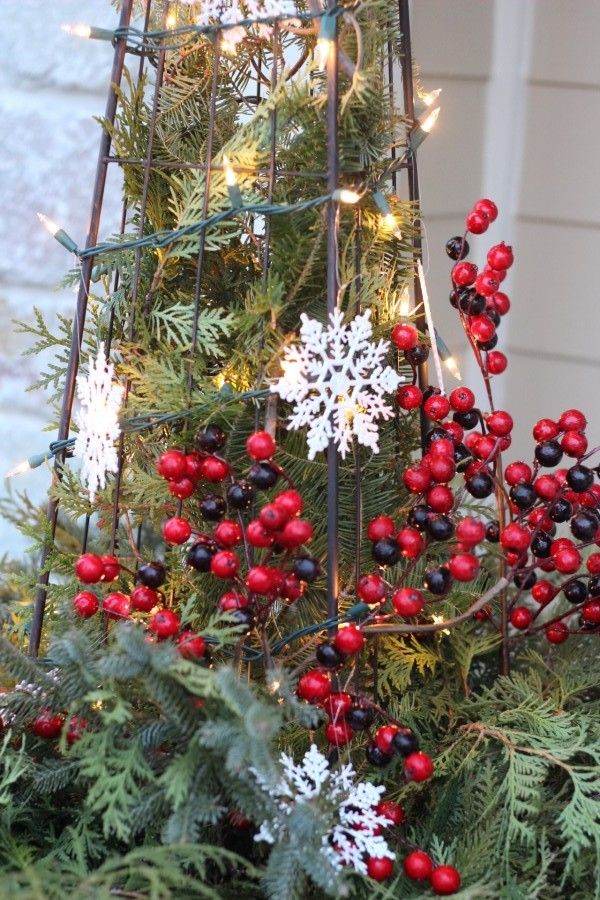 And I had to put the red berries in! I love a splash of red in my Christmas decor. It seems to be a theme in my decorating this year!
If you want to peek at my step by step tutorial on how I made this Christmas planter, please take a look here. It really was easy to put together!