I love Christmas planters! I also get window box envy during the holidays. This might be the year I get some window boxes of my own. Don't you just love looking at the Christmas decorations for window boxes? Some people are just super creative!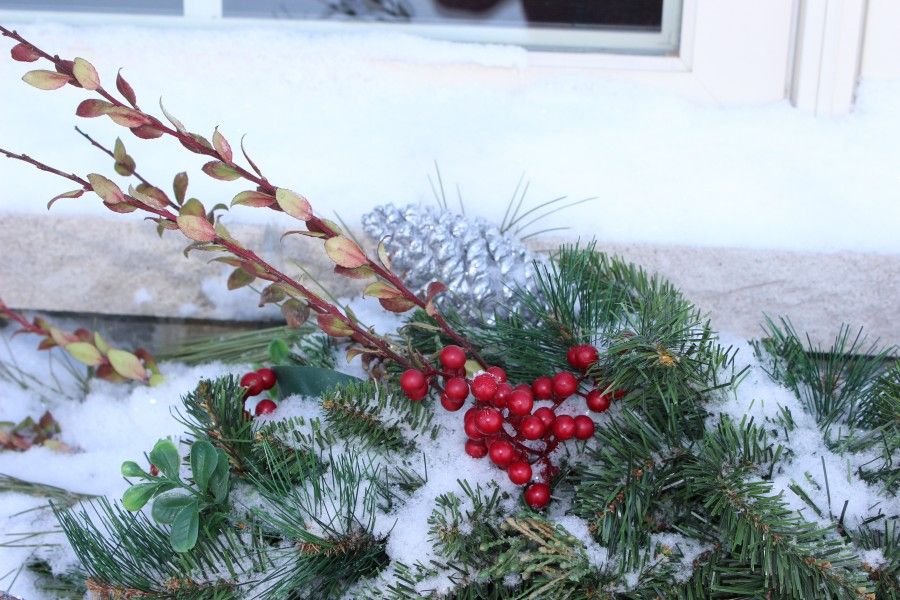 In this DIY Outdoor Winter Planter post I show you how I made a tall planter with lights, natural greenery and my summer planter trellis.
When life was busy I had a couple of old trees that I put into my planters by my front porch. Just seeing the lights made me happy! Not fancy but the welcoming lights on the tree were pretty!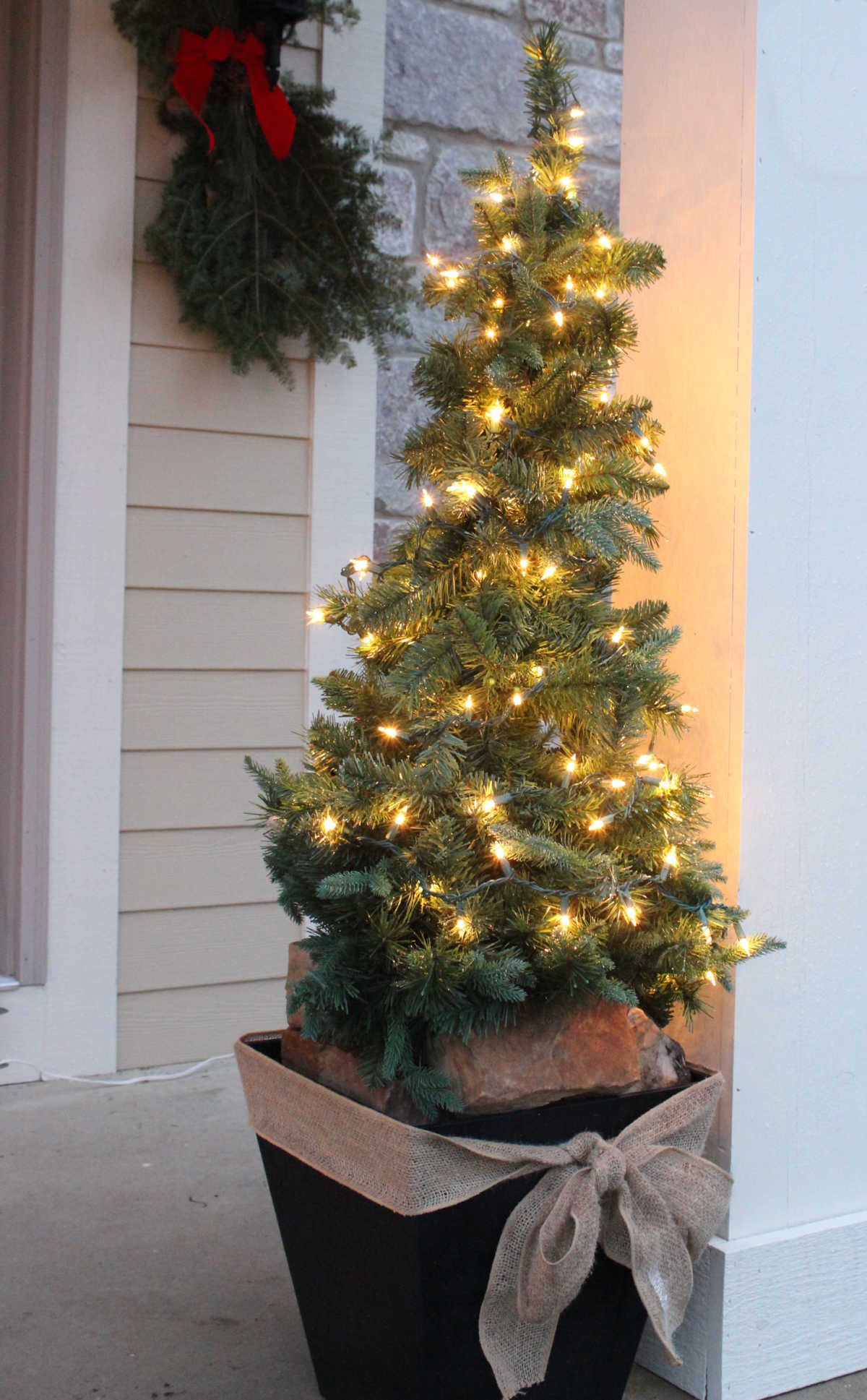 Take a look at this beautiful planter! Fresh green, red dogwood twigs and white birch branches are my favorite combination for a winter planter to this day.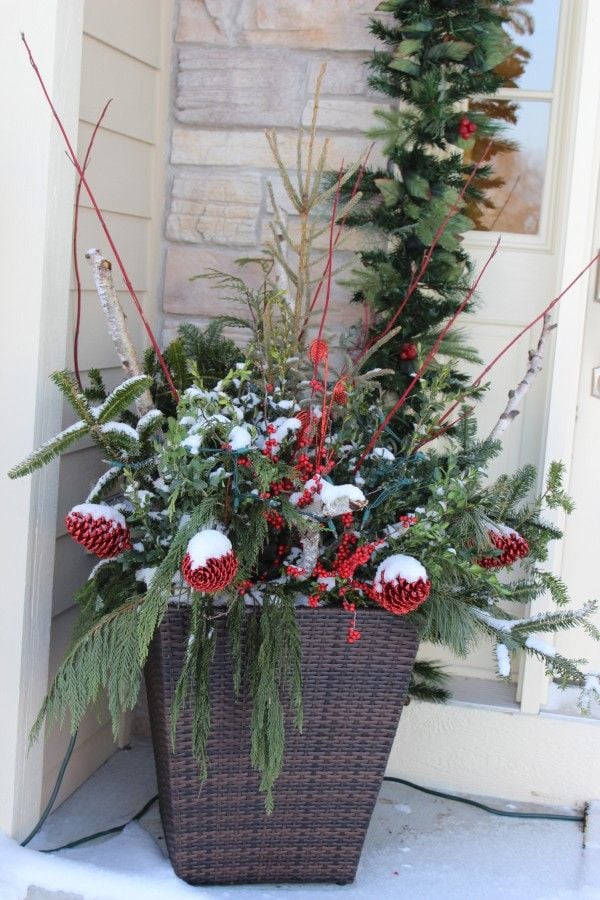 I love the natural look. I also love how it looks beautiful during the day and doesn't depend on nighttime lights to make it merry and bright.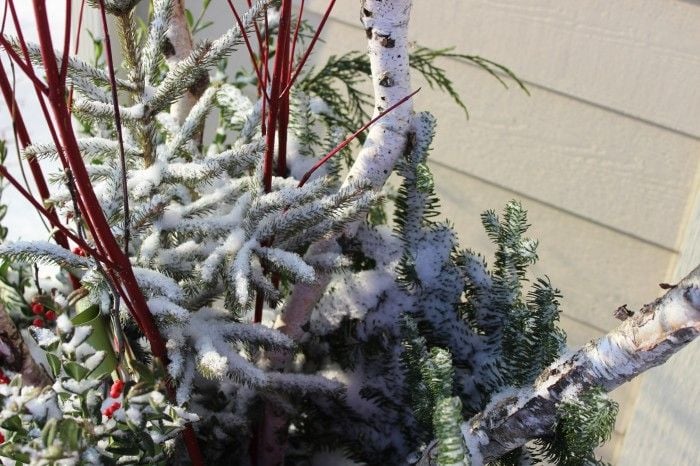 I just love the use of the birch tree branches and the red dogwood branches. Such a beautiful contrast in colors.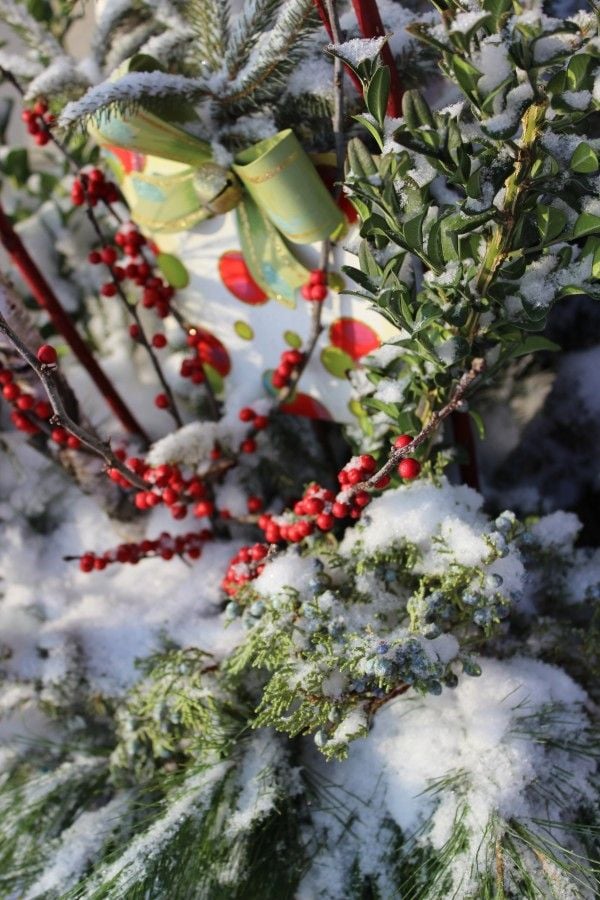 These are the window boxes that I'm envious of. I really, really love Christmas window boxes. Maybe one day, I'll have some!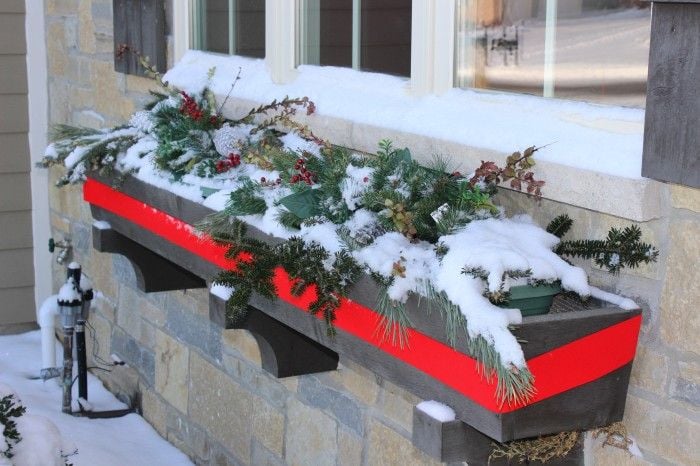 Here is another window box with more of a red theme - pretty red poinsettias!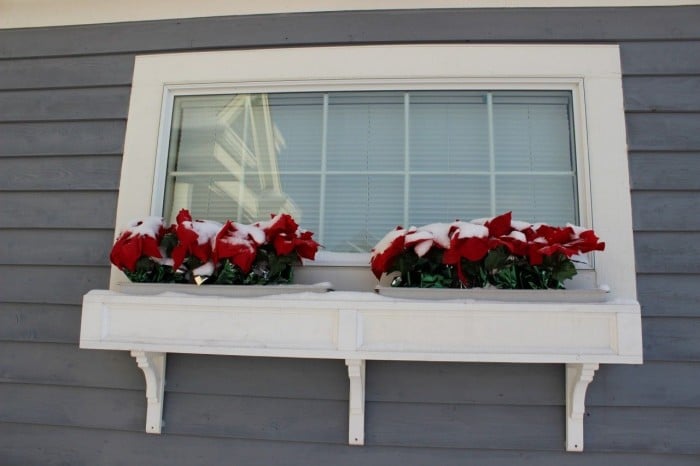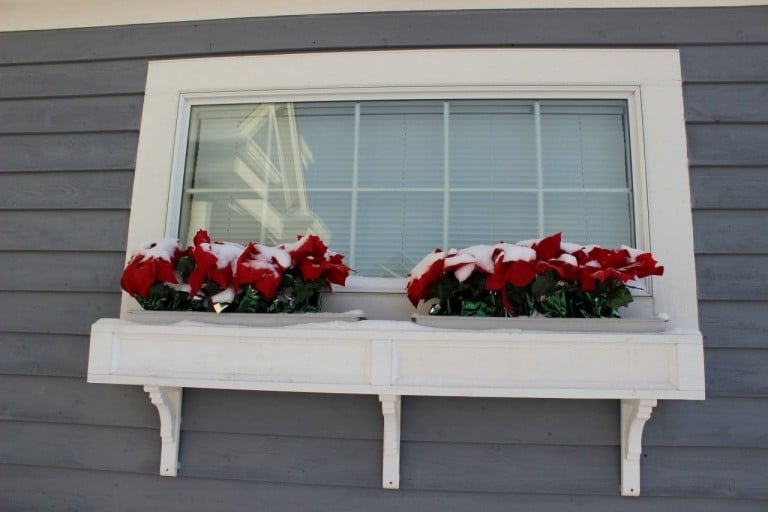 If you have a few minutes, you can throw together a window box like this one below - when the snow comes, no one will see the wires - lol.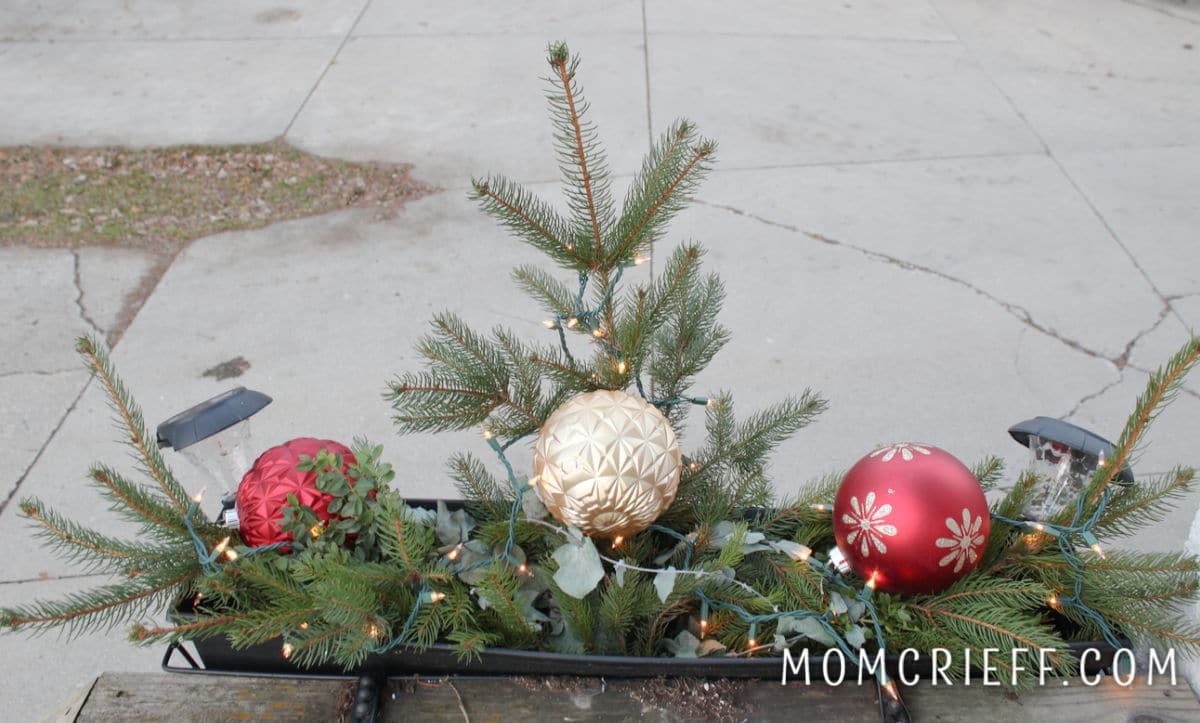 Here is another wonderful planter totally redone for Christmas!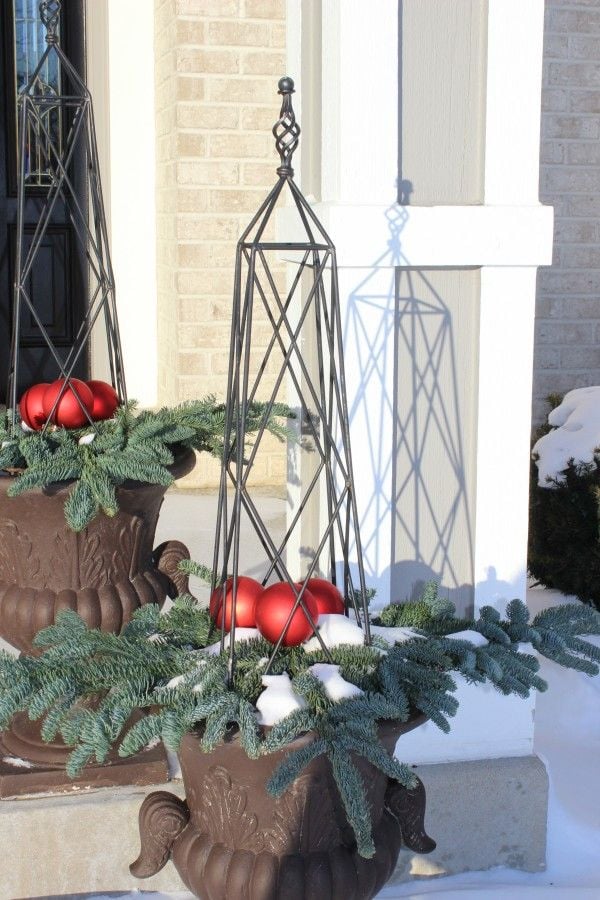 Below is a sled filled with Christmas greenery! I like the lamp too! These items make this display look great during the day.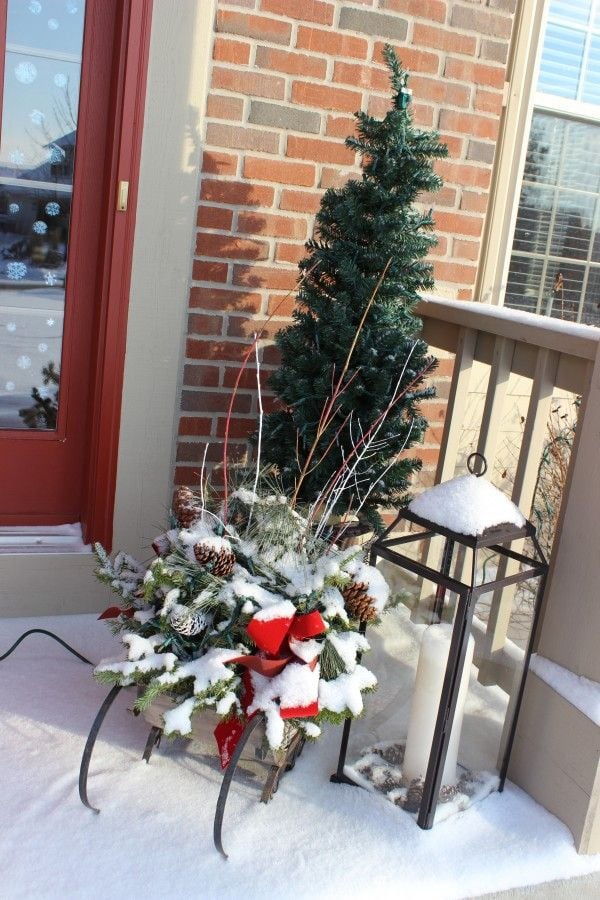 Not a planter, but a shrub. Wow, talk about planning for your winter Christmas-themed decorations. Love this shrub!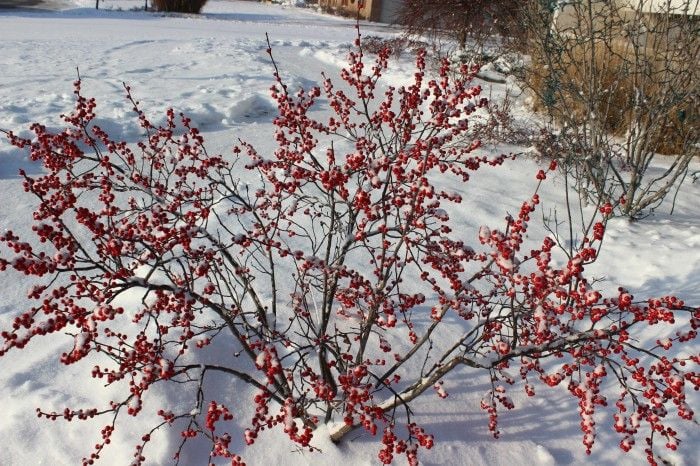 If you like this post, make sure to follow my blog. There are more wonderful Christmas decor posts and some fun recipes to come!
Other Christmas Decor Ideas