So, I was shopping for a few last minute decorations, and I saw a cute white Christmas wreath in the gardening/craft store that I was at. I loved the look so I picked it up and put it in my cart. I saw the price as I was ready to get into the checkout line! $44.00!!! I couldn't get it out of my cart fast enough.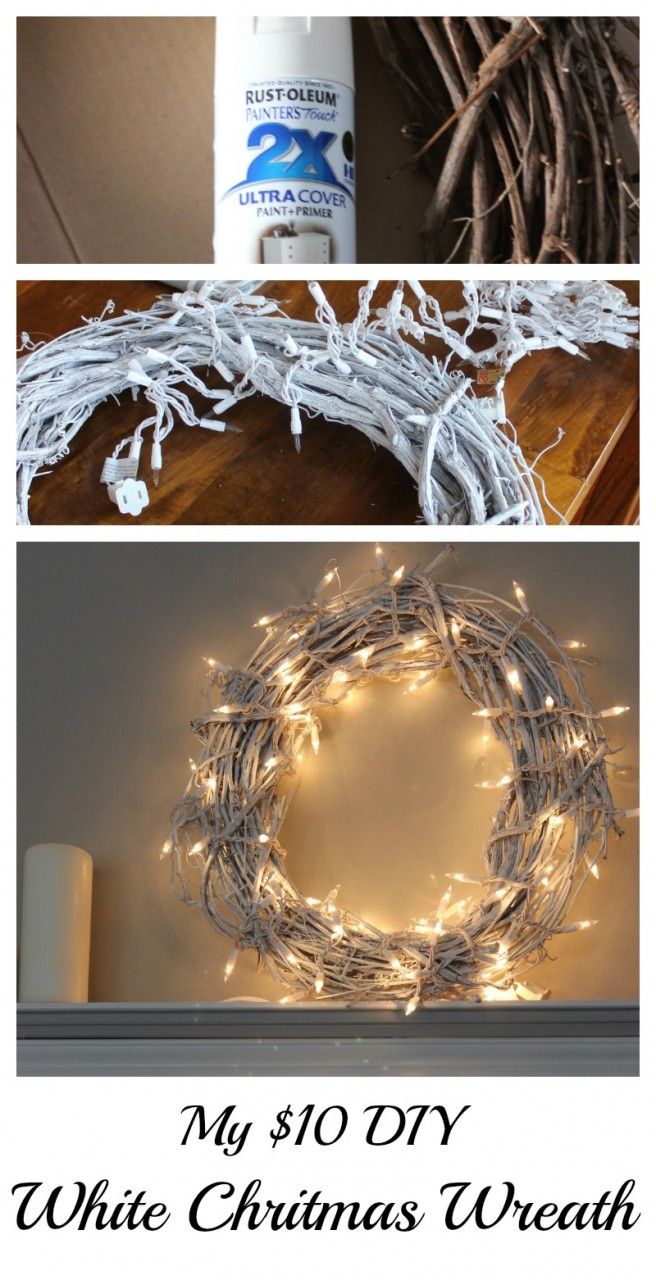 I bought a regular old brown grapevine wreath and some spray paint instead with my coupon which came to about $7.00. I just bought the plain cheap grapevine wreath and the spray paint I normally use.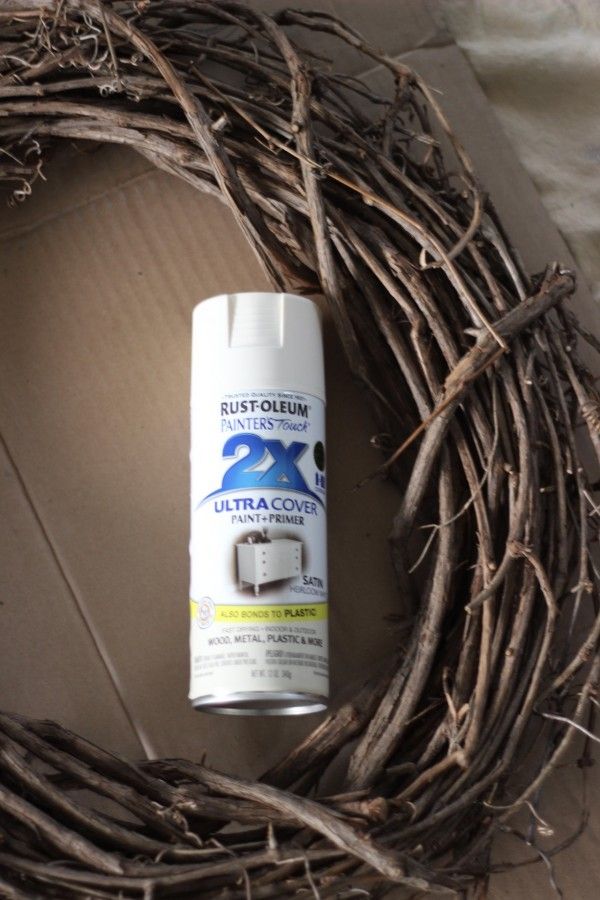 I gave it about three quick coats on each side. Each coat took a couple of minutes, and I let it dry about 20 minutes between coats. I did do both sides.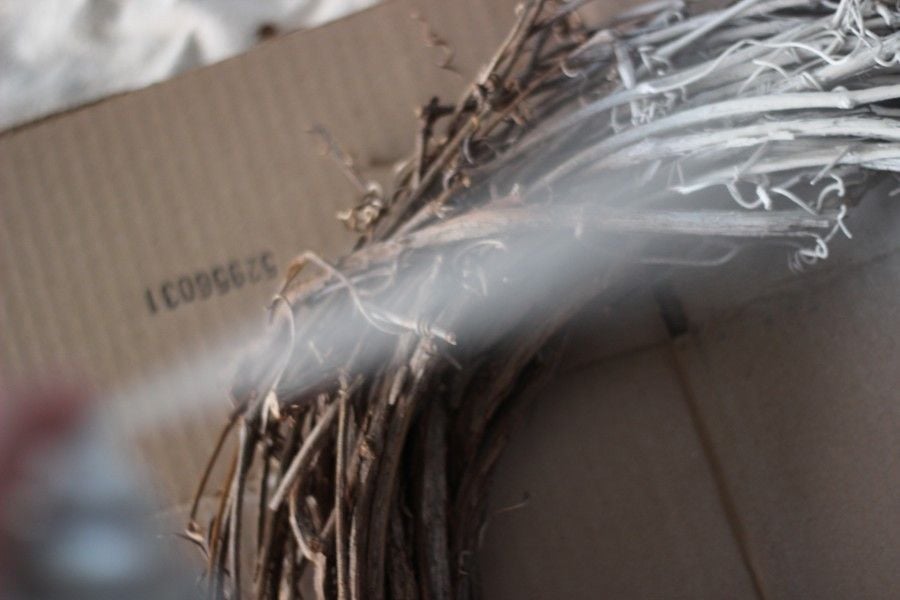 I put it up on a little shelf and coat hanging station I had made in the garage this past summer. My white Christmas wreath looked like it needed something more. It was cute, but being in the garage and with the winter darkness, it didn't stand out much. So, I found an extra string of white lights that I had lying around.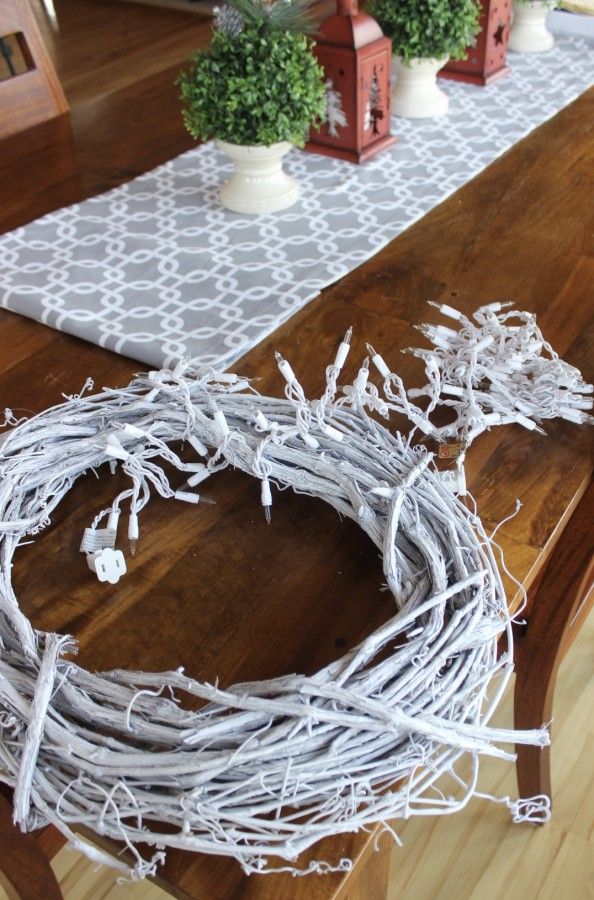 Fortunately, my electrical outlet is right near my shelf. I love it with the lights!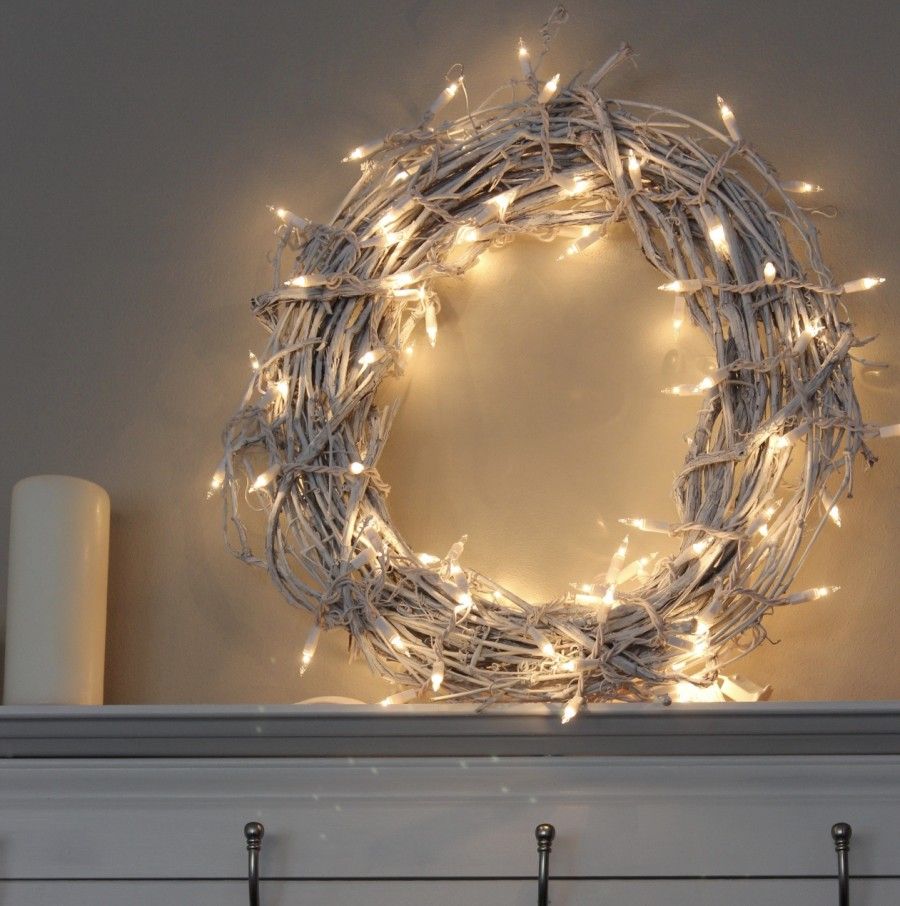 I've put it on a timer. That way, when someone comes into the garage when it's dark, a little bright Christmas cheer greets them.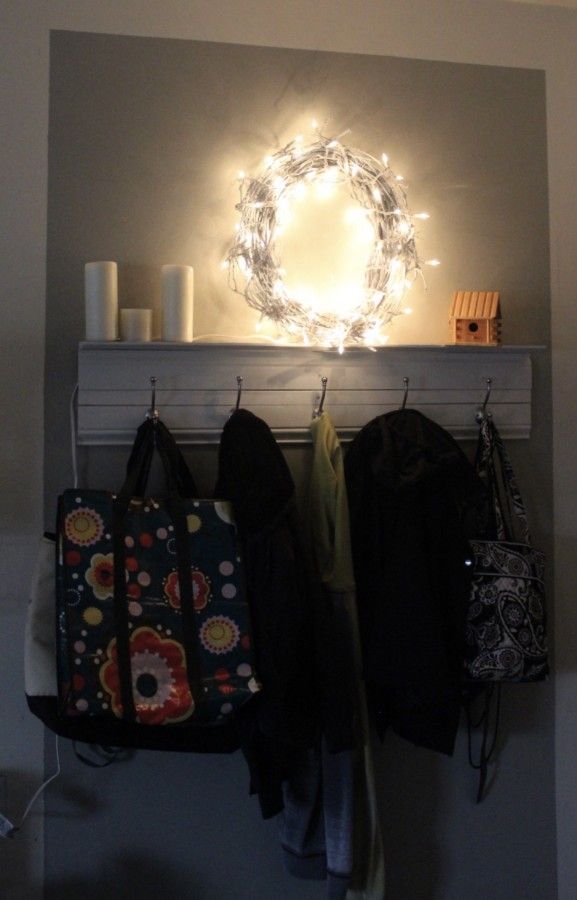 I have never decorated my garage for Christmas before. Then one day I noticed that my neighbor always had a nice wreath by the door in her garage. I thought that was so nice!  A little extra touch to greet family and friends! That's how I was inspired to make and display my white Christmas wreath in my garage. The bonus was that it was about $10.00 in total!
Have you decorated any nontraditional areas for Christmas? What did you do?