My kids explain me to their friends.  "My Mom has a mason jar obsession."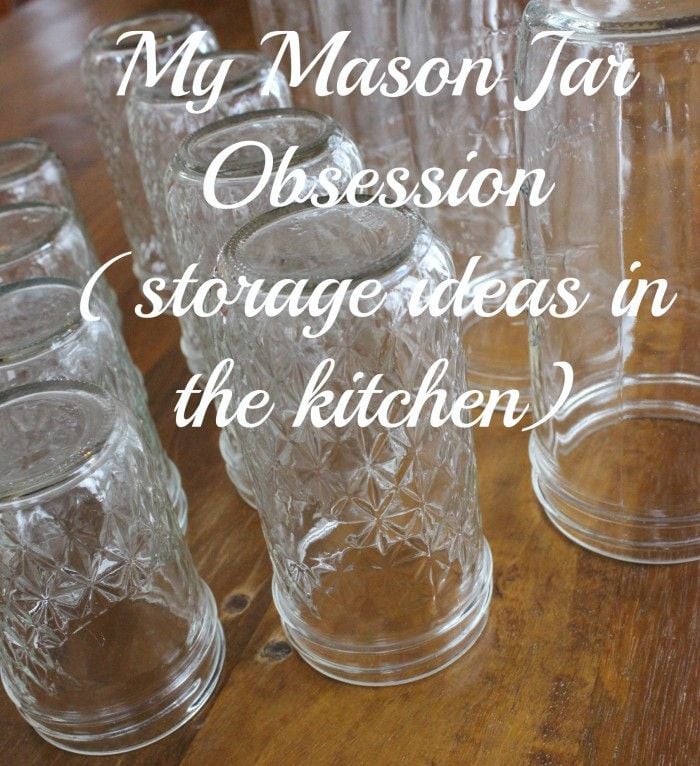 Oh YES, YES, YES I do!  And, I'm proud of it!  Hey people, mason jars are just absolutely awesome in the kitchen.  They are multi-purpose.  They are made to store and preserve food.  And, not, for just canning jams and preserving fruit.  Let me clarify.  These are food grade containers.  They come in different sizes.  And, when you aren't storing things in them, they are multi-sized drinking glasses.  With a perfectly fitting lid!!
Do you bake?   Hate that little baking soda box?  Keep buying new baking soda because you just can't believe your baking soda could be fresh in that opened box?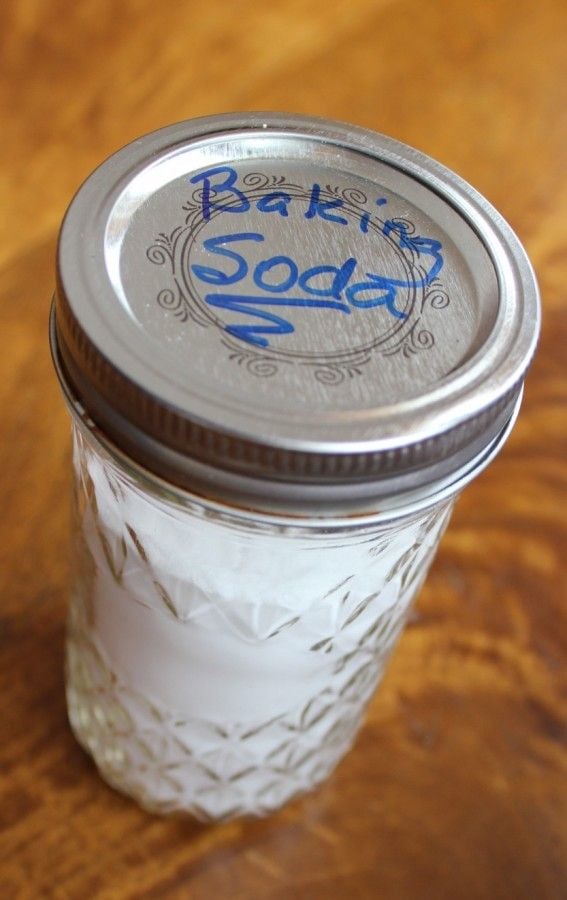 Problem solved.  Ummm, I'm keepin' it real.  I use a sharpie to label the lid.  There are so many cuter options.  But I'm just trying to store my ingredients so they are more efficiently stored.  And, that they stay fresh.
Back to the lid.   I found these plastic lids and LOVE them!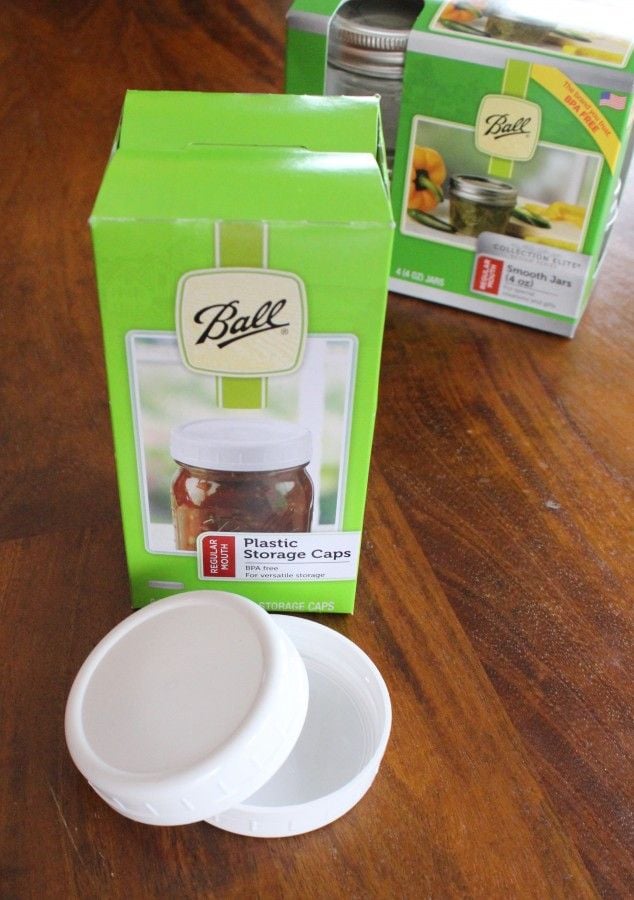 They wash up great in the dishwasher.  They aren't the two piece lids like the one's that come with the mason jars.  They don't get rusty from the dishwasher!  So, they look cleaner.  But, they can be hard to find.   I have ordered mine from Amazon.  If you can't find the lids near you, order lids here from Amazon.  You do want to make sure that your jars and your lids match size-wise.  These lids fit my 8 and 12 oz jars.  My largest jars are 20 oz and would need larger, wide mouthed lids.
Let me show you some other items that can easily be stored in these jars.
Do you have that partial bag of chocolate chips on your baking shelf?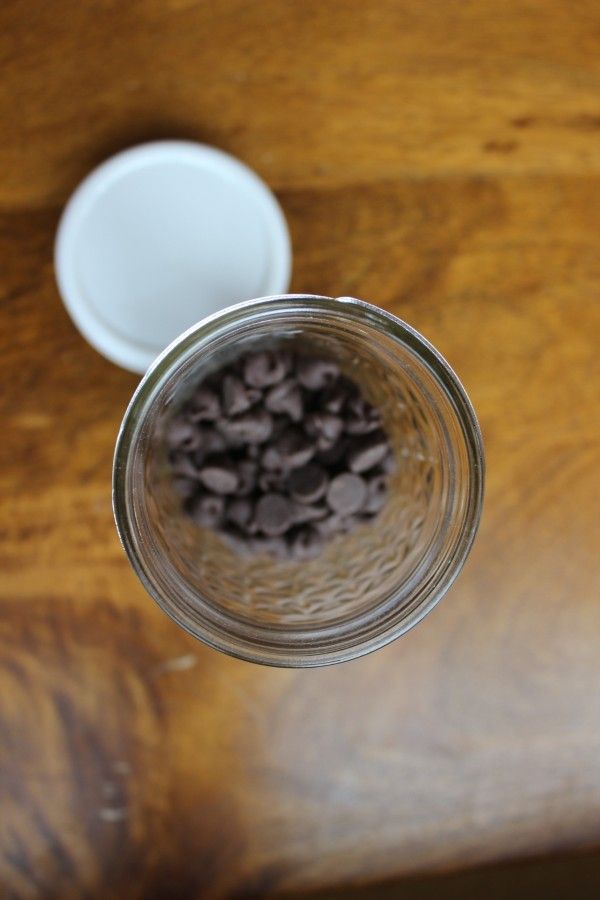 How about storing those Craisins?  You used them in your recipe and the kids are eating them.  But, you don't want them to get dried out.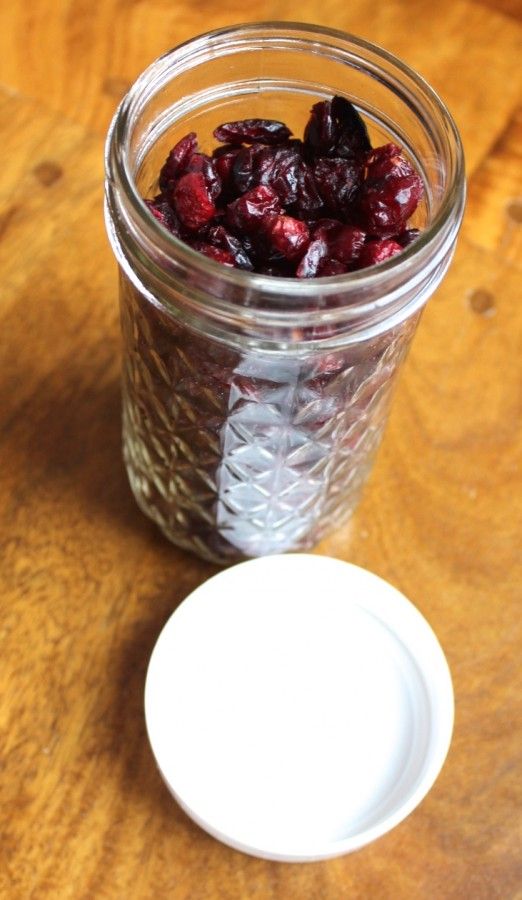 I buy some of my seasonings in bulk.  Like a chili spice.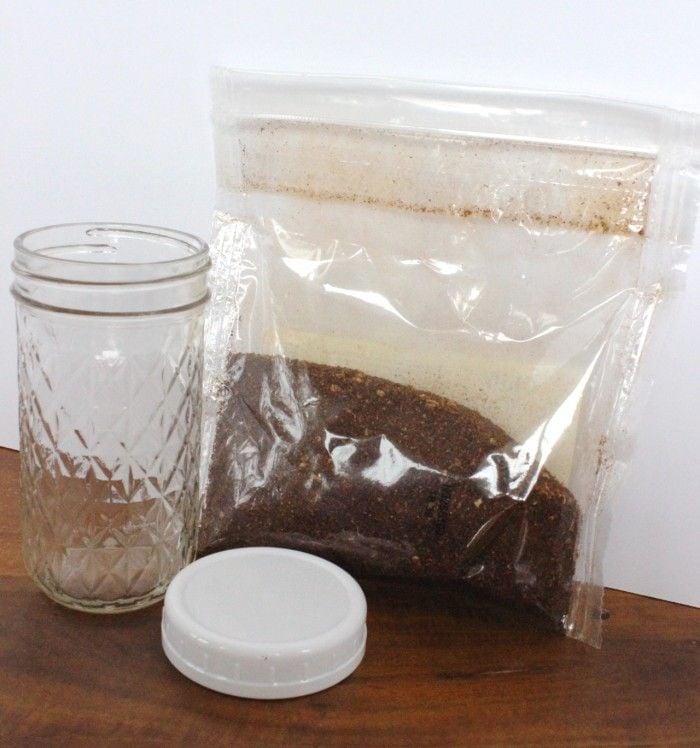 So much easier to store, measure and not spill when it's in a mason jar.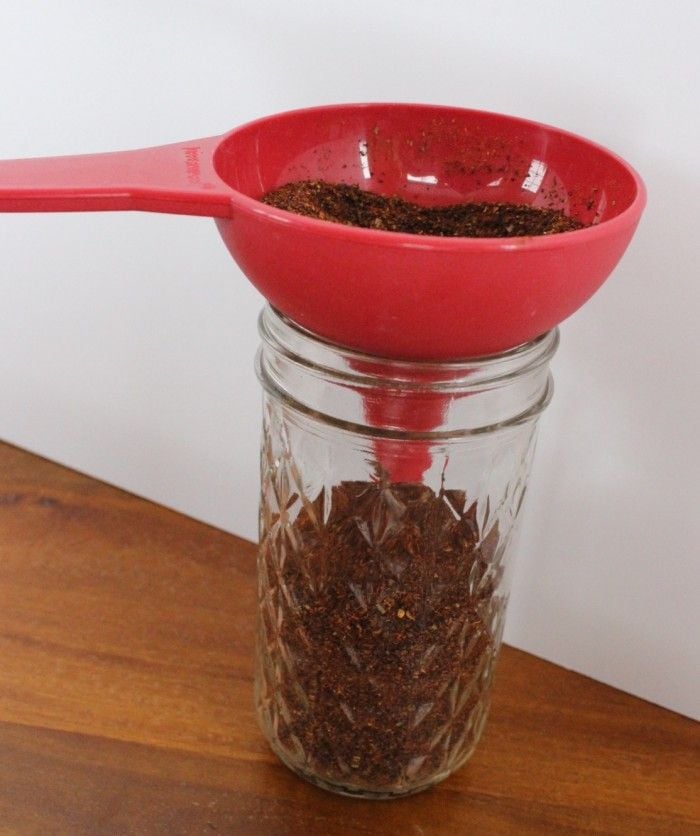 Same thing for dried herbs.  I use a lot of parsley and oregano.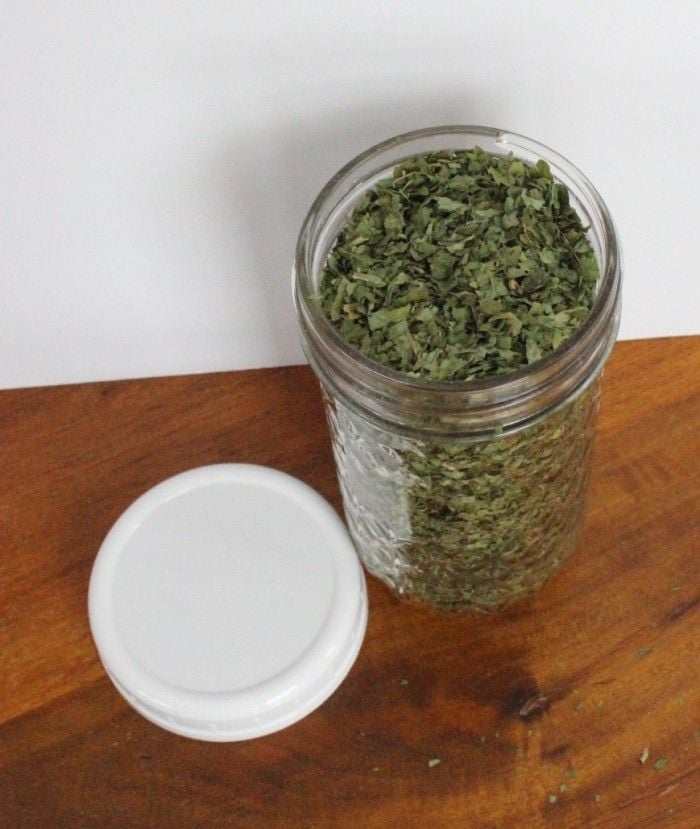 Have I mentioned these jars are practically indestructible?  They have dented my wooden floors when they fall.  They've made me say bad words when they've landed on my toes.  But, in all the years I've used them (even back when I was canning my own jam), I have NEVER seen one break.  They are glass, so I'm sure it happens.  But, these do put up with a lot of abuse.
Here's another way we use them.  My teens have to be out the door by 6:45 a.m. for high school.  They are not in the mood for lunch.  I have been known to send an instant breakfast with them.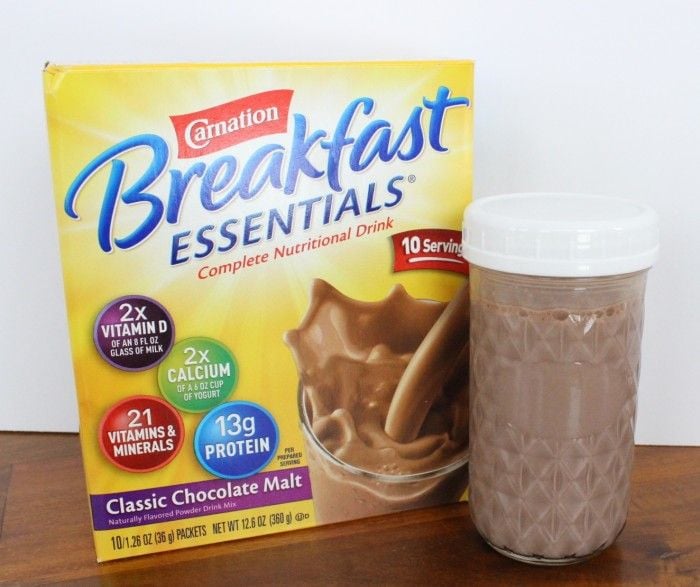 I put the powdered drink in the jar, fill it about 2/3 full of milk and add some ice cubes.  Leave about an inch from the top so you can shake the mixture up.  The ice cubes do a great job mixing the powder.
Oh, and for snacks to go….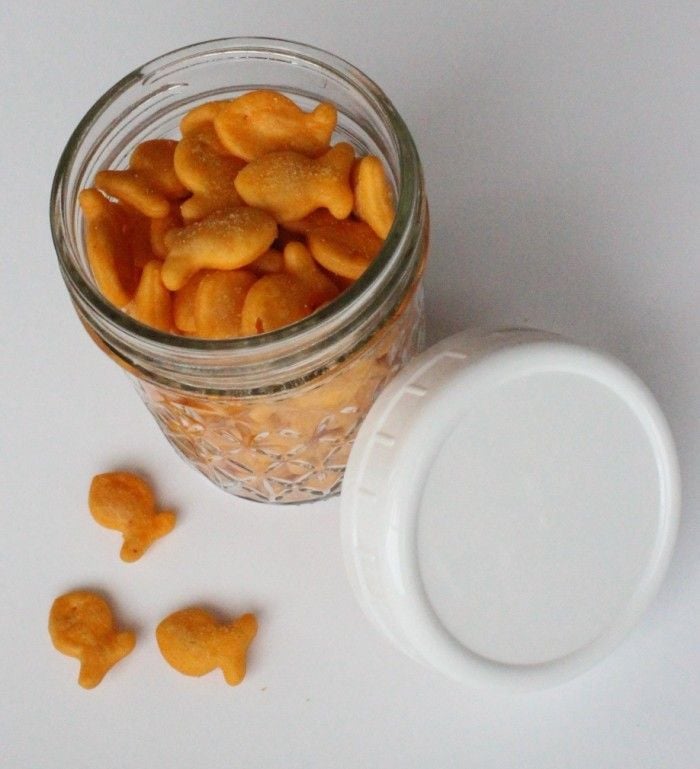 An awesome snack container!
So, when you have all these mason jars and you aren't using them to store food and food ingredients, what do you do with them?  Perfect water glasses.  Different sizes for everyone's preference!  Couldn't be better.
I'll stop now.  I'm sure you've got the idea.