Why make your own Frappuccino (Starbucks cold coffee beverage copycat recipe)?
Recently both my boys told me they like coffee. But not MY coffee. They like Starbucks coffee. Hmmmm. I don't drink Starbucks coffee often because I find it really strong. And my kids think the coffee I drink has too much of a coffee taste. So, initially, I was confused.
At the grocery store, my son pointed out what they like from Starbucks. They like a coffee flavored drink called a Frappuccino.
I was at Costco the other day and the case of Starbucks Frappuccino was on sale. Being the wonderful Mom I am, I bought some.  I tasted it.
Seriously, it tastes like chocolate milk with a hint of coffee. A tiny hint of coffee. And, do you know how expensive buying Frappuccinos would be on a regular basis??  Yes, I'm cheap about some things and like coming up with my own less expensive alternatives.
I was able to make this with THREE ingredients!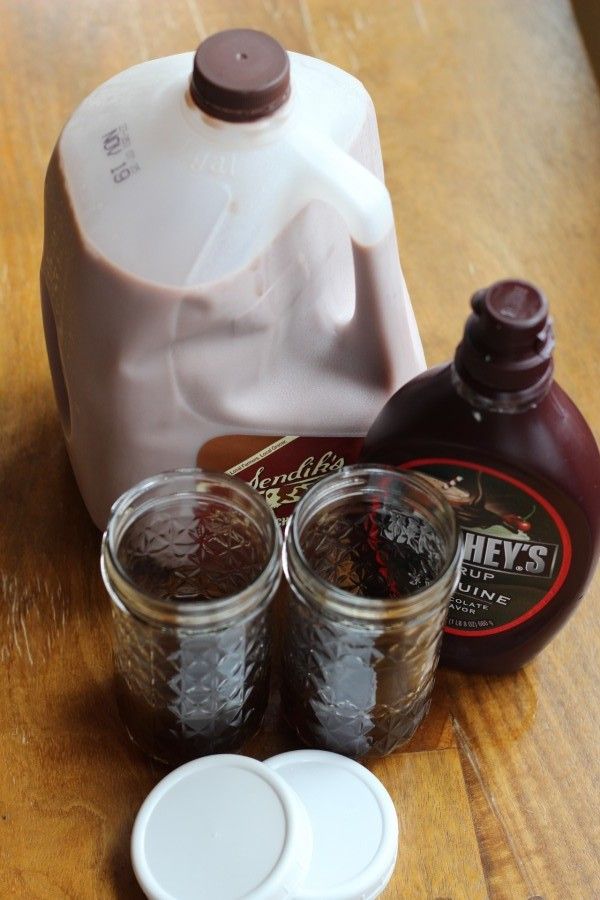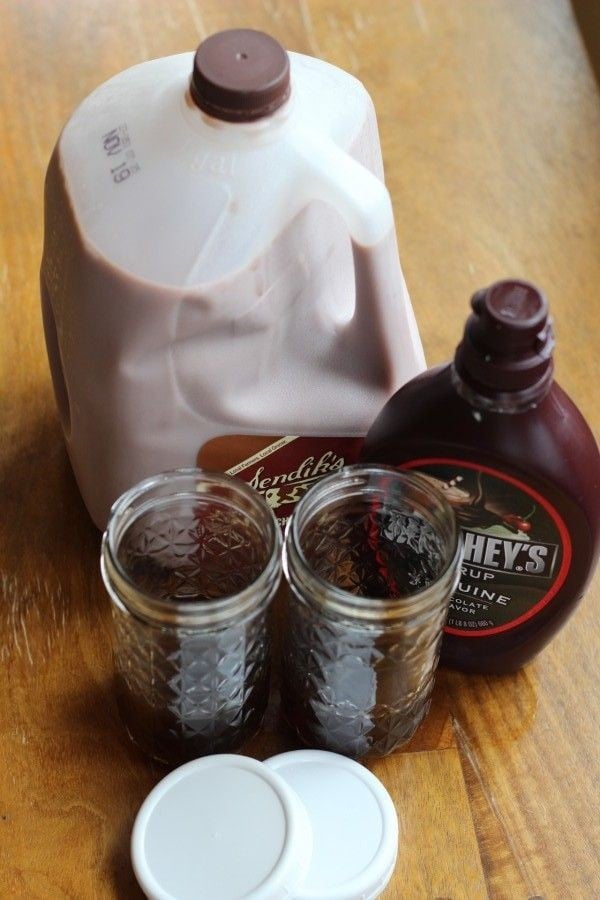 How to make my frappuccino recipe.
1 12 oz mason jar with a lid
4 oz coffee (cold)
8 oz 1% chocolate milk
1 TBS Hershey chocolate syrup.
Stir well. Yup. That's it. Soooo much cheaper than what you can buy in the store. And, I have everything at home! Now honestly, my version is just a touch less sweet. I could add more chocolate syrup and then it would be as sweet. But, I won't. And, I plan on slowly starting to decrease the chocolate syrup.
Using mason jars to store this portable cold coffee drink
The 12 oz mason jar with the lid makes this just as portable as the Frappuccino bottle. And, if your kids like it frothy, that's easy. Make sure the lid is on tight and give it a good shake. Yup. That's all. Take off the lid and then you have bubbles.  I've been a mom for a few years now. I can uncomplicate a lot of things!
Here's the printable frappuccino recipe
Print
My Frappuccino recipe - Starbucks coffee beverage copycat recipe.
Frappuccino, a delicious coffee, and chocolaty tasting beverage made popular by Starbucks.  My simple copycat recipe using a few simple ingredients.   I also tell you how to store this so it is portable.
1 - 12 oz mason jar with a lid
4 oz coffee (cold)
8 oz 1% chocolate milk
1 TBS chocolate syrup.
Instructions
Stir well.
Adjust sweetness to taste with the chocolate syrup.
If you want the bubbles, just give it an aggressive stir, or put the lid on the mason jar and give it a good shake.
Keywords: frappuccino, cold coffee beverage, coffee and chocolate beverage, starbucks copycat recipe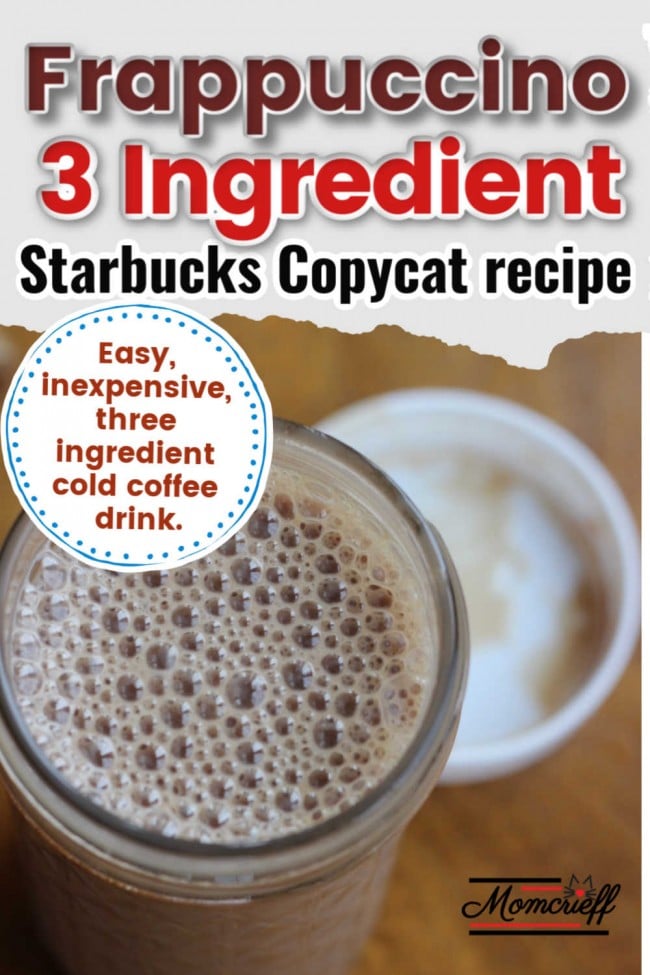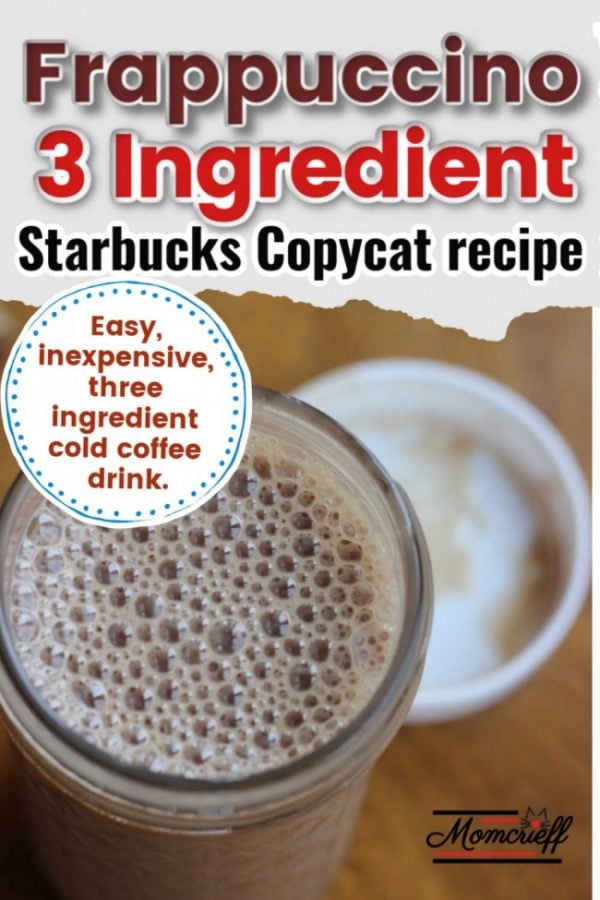 Other posts you will like
Creating a coffee bar & beverage station.
Passion fruit iced tea with lemonade (also a Starbuck's copycat recipe).