You may remember that I have two teen boys.  Recently they both told me they like coffee.  But not MY coffee.  They like Starbucks coffee.  Hmmmm.  I don't drink Starbucks coffee often because I find it really strong.  And my kids think the coffee I drink has too much of a coffee taste.  So, initially I was confused.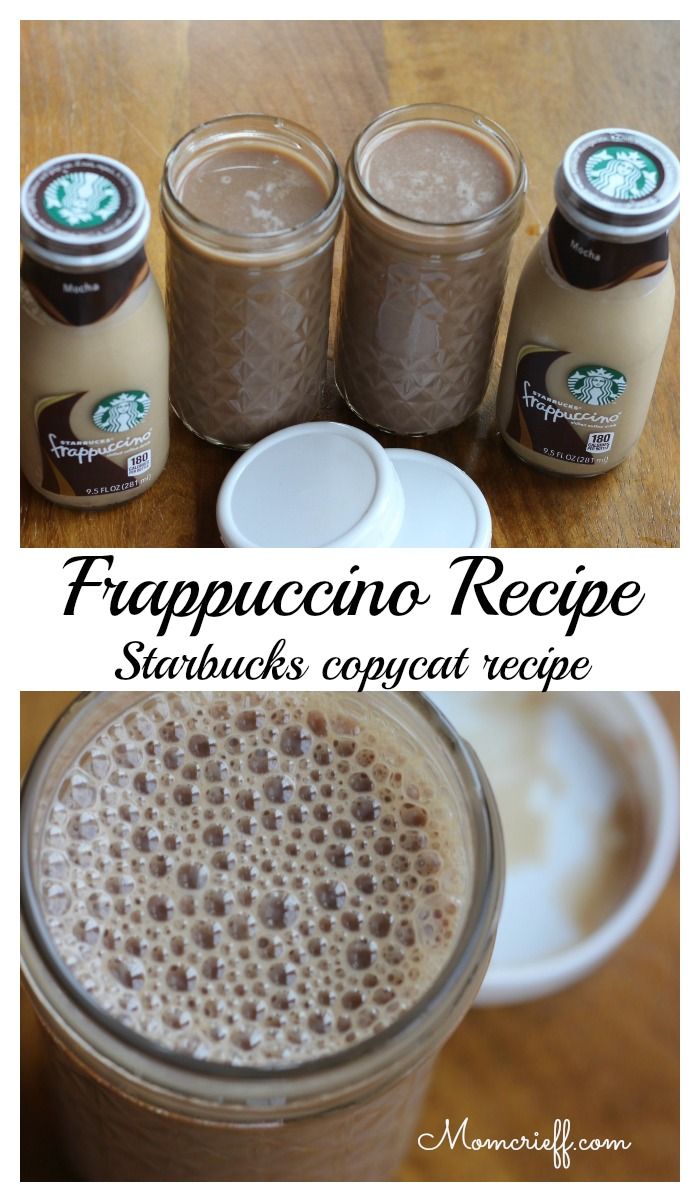 At the grocery store, my son pointed out what they like from Starbucks.  Their Frappuccino.
I was at Costco the other day and the case of Starbucks Frappuccino was on sale.  Being the wonderful Mom I am, I bought some.  I brought it home and I tasted it.
Seriously, it tastes like chocolate milk with a hint of coffee.  A tiny hint of coffee.  And, do you know how expensive buying Frappuccinos would be on a regular basis??
I tasted again and thought I could easily figure out how to make something very similar.  And, then I looked on the ingredient list of the Starbucks Frappuccino bottle.  I knew I was on the right track.  My first attempt was good (to me!).  But the kids thought it tasted too much like coffee.   My second attempt was given the thumbs up.  And shared with friends.  And the friends also liked it.
Let me share my super technical, complicated recipe.
1 12 oz mason jar with a lid
4 oz coffee (cold)
8 oz 1% chocolate milk
1 TBS Hershey chocolate syrup.
Stir well.  Yup.  That's it.  Soooo much cheaper than what you can buy in the store.  And, I have everything at home!  Now honestly, my version is just a touch less sweet.  I could add more chocolate syrup and then it would be as sweet.  But, I won't.  And, I plan on slowly starting to decrease the chocolate syrup.
The 12 oz mason jar with the lid makes this just as portable as the Frappuccino bottle.  And, if your kids like it frothy, that's easy.  Make sure the lid is on tight and give it a good shake.  Yup.  Thats all.  Take off the lid and then you have bubbles.  I've been a mom for a few years now.  I can uncomplicated a lot of things!
Momcrieff - Home page