Seriously, is there anything better than spaghetti and meatballs?    It's one of the favorite meals at my house.  And, although it takes a little time to make these scratch meatballs, I make them on rainy or stormy days, when I'm going to be inside anyway.  It never hurts to have something you enjoy doing as a backup plan for those kinds of days.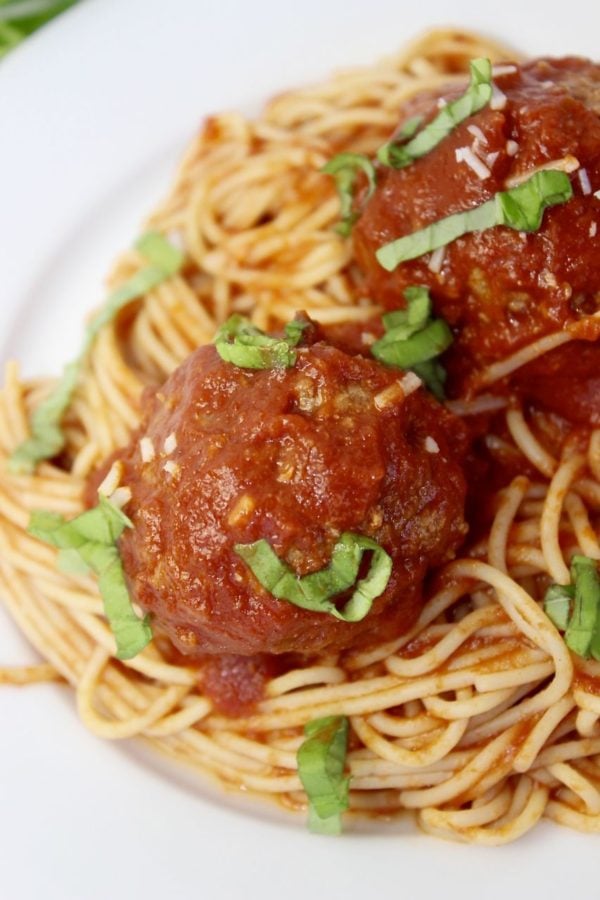 This recipe was shared with me during a girls weekend away many years ago.   I've altered it many times and the ingredients have changed to suit my family's taste.  My first-year college roomies and I still try to get together every couple of years.  The conversations are usually the same and are often loud and full of laughter.  When you have been friends for many decades, it's such a wonderful time, no matter when and where you get together.  The point is that you do get together!
But, back to the meatballs!  The reason I love these, is they are super moist.  That is because of two reasons.  The cheese that is in the meatballs helps with the moisture and the texture and the fact that these are NOT baked first, they are cooked in the sauce.
I am including a 'cheater recipe' for the sauce. You need a lot of sauce and I've found that a certain mix of canned sauces adds up to the perfect flavor.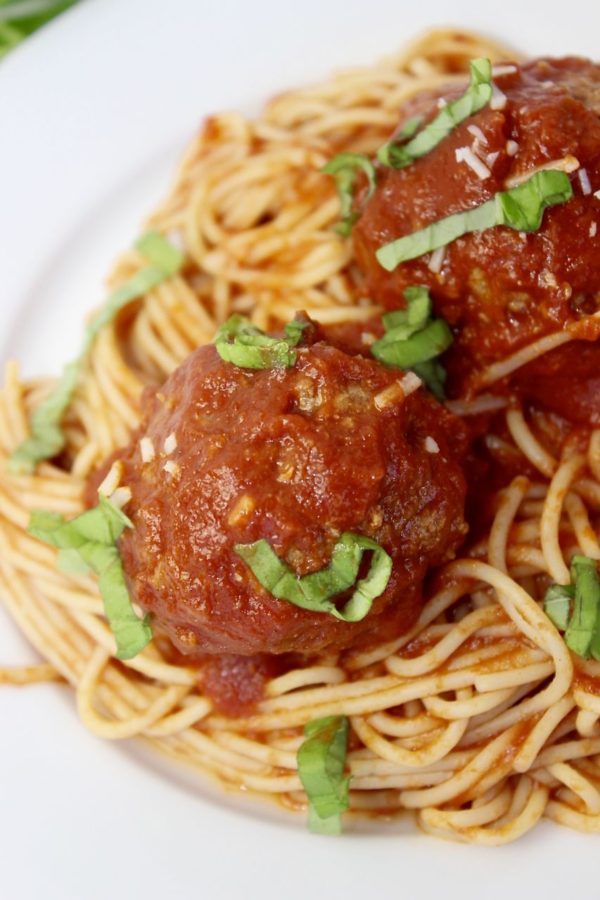 Sauce (easy cheating version)
| | |
| --- | --- |
| Sauce (easy cheating version) | |
Heat sauce to a slow boil (you don't want it bubbling too hard).

As sauce heats up put your meatballs together

Mix first 5 ingredients together.

Form meatballs to be the size of golf balls

Gently place meatballs into the gently boiling sauce, making sure they are not too packed. I often cook the meatballs in the sauce in two batches. Meatballs need to be totally covered in the sauce to cook properly.

Stir meatballs very gently so they don't fall apart.

You know the meatballs are ready when they float to the top of the sauce.
Google+