Why is this the best spaghetti sauce and Italian meatball recipe?
Because this is my favorite meal on earth! Seriously, is there anything better than a good spaghetti sauce and meatballs recipe? And, although it takes a little time to make these scratch meatballs for my spaghetti sauce, I make them on rainy or stormy days, when I'm going to be inside anyway. It never hurts to have something you enjoy doing as a backup plan for those kinds of days.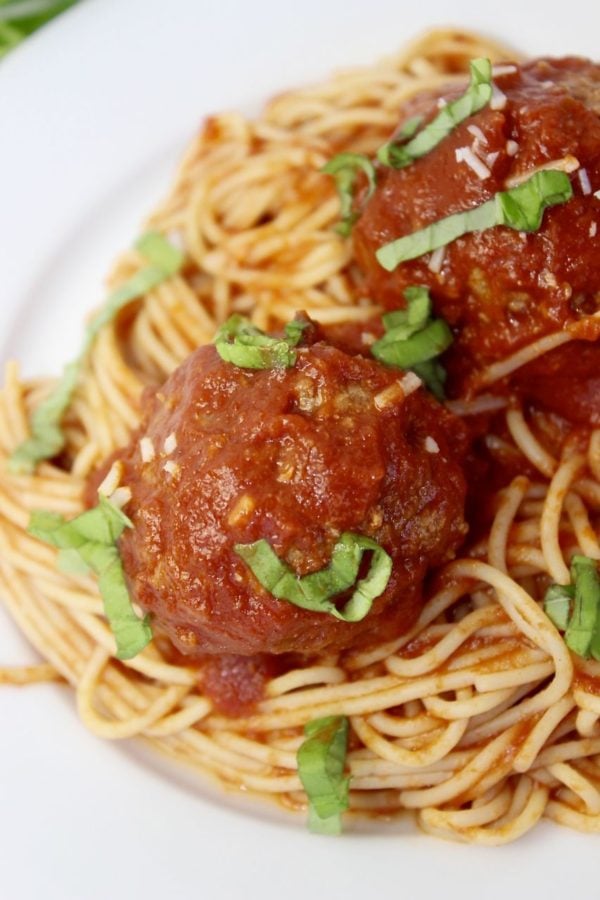 This meatball recipe was shared with me during a girls weekend away many years ago. We all had cooking lessons in Italian recipes. I LOVE any kind of Italian pasta dish. I've altered this spaghetti sauce and meatball dish many times and the ingredients have changed to suit my family's taste.  Well, the girls got together just recently and we had this meal.  This recipe.  I knew we were making it when we were grocery shopping.  I recognized the ingredients.
This post may contain affiliate links. Please see my full disclosure policy for details.
Why are these spaghetti meatballs so good?
But, back to the meatballs! The reason I love these meatballs is they are super moist. That is because of a few reasons. The riccota cheese that is in the meatballs helps with the moisture and the texture.  Also there is parmesan and some moistened breadcrumbs added to the ground pork and beef.  From the ingredients, can you see why they are Italian meatballs?  Plus, the main reason these spaghetti meatballs remain so moist is the fact that these are NOT baked first, they are cooked in the sauce.  They don't dry out!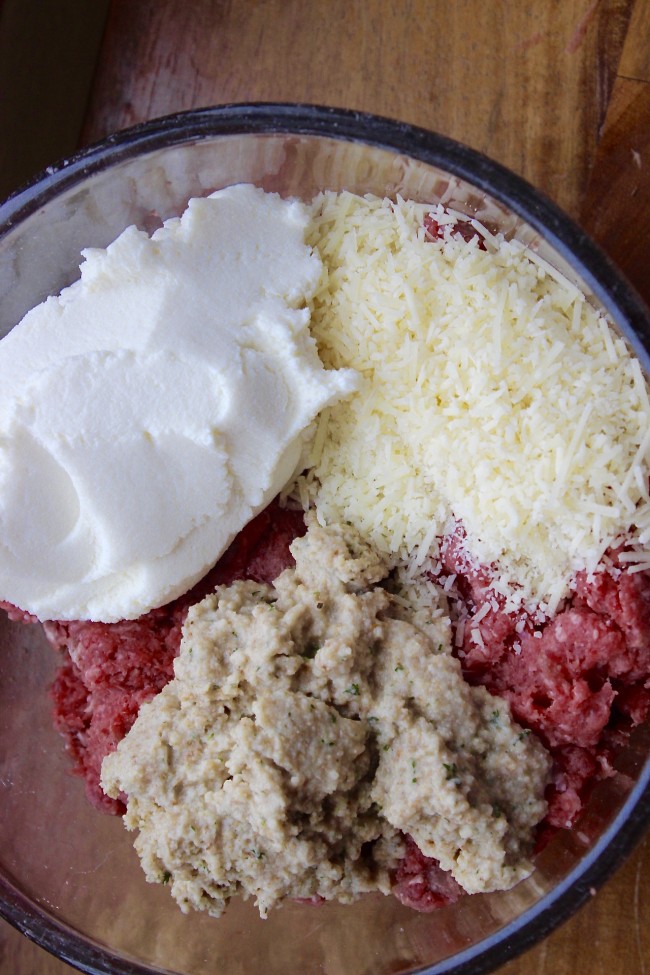 Also, these meatballs have some pork in them.  That's what makes them soft to bite into and also helps make these spaghetti meatballs so moist and delicious!
I am including a 'cheater recipe' for the sauce. You need a lot of sauce and I've found that a certain mix of canned sauces adds up to the perfect flavor. I make a big batch of this spaghetti sauce and meatballs because it freezes well and is great to have on hand.
Meatball making tip
Make sure your meatballs are a consistent size so that they are all are cooked through in the same amount of time. I make them a little bigger than a golf ball. The easiest way to make them a consistent size, is to use a scoop.  It truly makes the meatballs more consistently in size and speeds up making them!
How do you freeze your extra spaghetti sauce & Italian meatballs?
I have a TON of mason jars! I use them to freeze extra spaghetti sauce and meatballs. Different sized jars are perfect for different numbers of portions.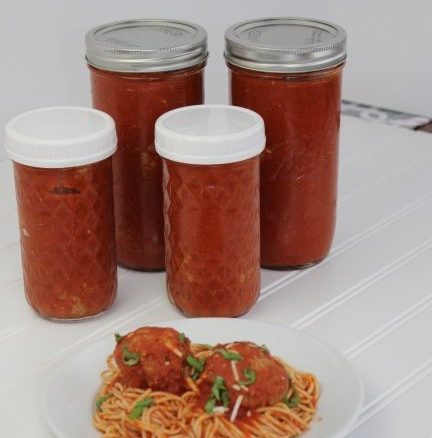 Of course you can also store them in plastic containers or freezer bags.  I'm  on a mason jar kick right now.  I also love the plastic lids that you can buy now.  If you do buy plastic lids for your mason jars, make sure you buy the right size!  Check for the brand and the number of ounces the jar holds.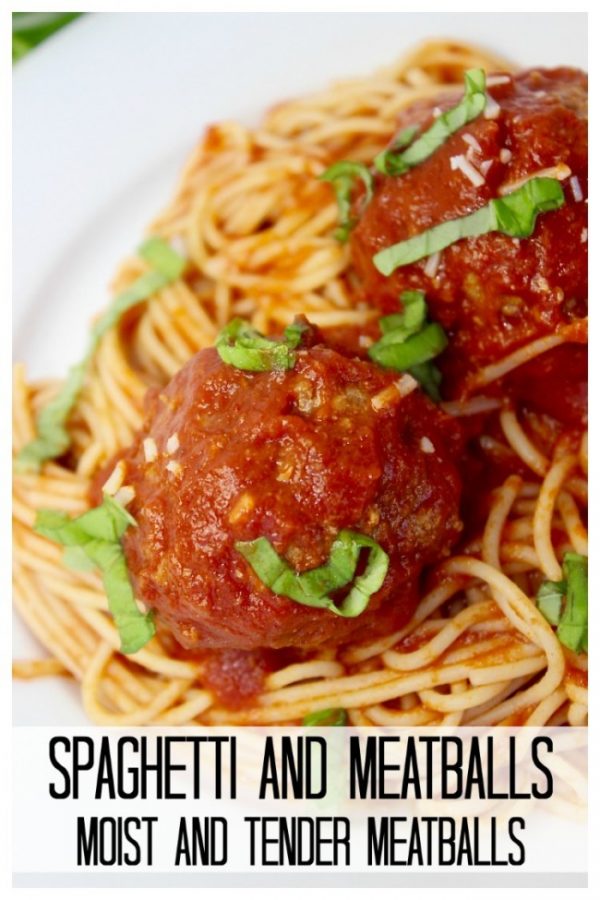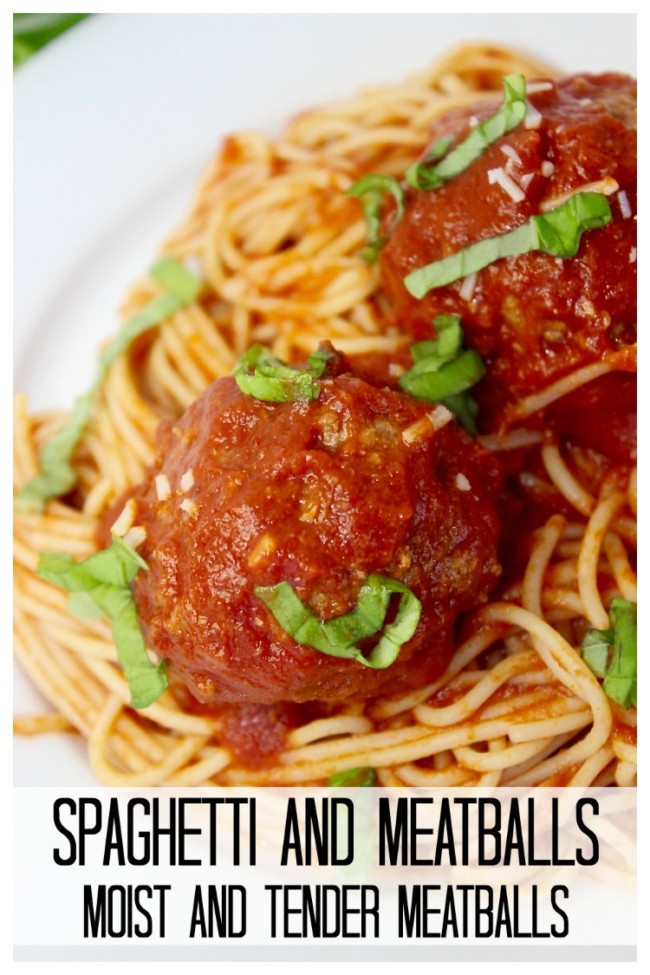 Here is the printable recipe!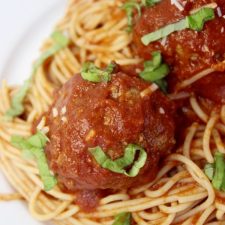 My Favorite Meatball Recipe.
Delicious meatballs made like we were taught in an Italian restaurant!  Cooked in the sauce.  If you love spagetti and meatballs, these are the ones you want!
Print
Pin
Rate
Ingredients
Meatballs
1 ½

lbs

ground beef

1 ½

lbs

ground pork

½

cup

grated parmigano cheese

1

cup

breadcrumbs

moisten with ⅓ cup water

1

cup

ricotta cheese

3

large

eggs

lightly beaten
Sauce (easy cheating version)
1

jar

Ragu Traditional sauce

45 oz jar

1

can

crushed tomatos

29 oz can

1

can

Red Gold diced tomatoes

2 small cans totalling 29 oz Basil, Garlic and Oregano

6

leaves

basil

fresh basil.

Parmigiano cheese

optional

salt and pepper to taste

optional
Instructions
Heat sauce to a slow boil (you don't want it bubbling too hard).

As sauce heats up put your meatballs together

Mix first 5 ingredients together.

Form meatballs to be the size of golf balls

Gently place meatballs into the gently boiling sauce, making sure they are not too packed. I often cook the meatballs in the sauce in two batches. Meatballs need to be totally covered in the sauce to cook properly.

Stir meatballs very gently so they don't fall apart.

You know the meatballs are ready when they float to the top of the sauce.
Nutrition
Serving:
1
g
|
Calories:
205
cal
|
Carbohydrates:
5
g
|
Protein:
13
g
|
Fat:
14
g
|
Saturated Fat:
6
g
|
Polyunsaturated Fat:
1
g
|
Monounsaturated Fat:
6
g
|
Trans Fat:
0.4
g
|
Cholesterol:
70
mg
|
Sodium:
141
mg
|
Potassium:
239
mg
|
Fiber:
1
g
|
Sugar:
1
g
|
Vitamin A:
141
IU
|
Vitamin C:
2
mg
|
Calcium:
73
mg
|
Iron:
1
mg
Do you have any other family favorite pasta dishes
Of course, I do! Here are a few for you and your family to enjoy. They are all delicious and easy to make.  But the first recipe I'll share is for my homemade garlic bread.  The perfect side for spagetti and meatballs!!
Easy Cheesy Chicken Noodle Casserole
Plus, take a peek at this mason jar storage idea post.  I think you'll come up with some new things you want to store in your mason jars!