I'd like to invite you to visit my Christmas kitchen!  It's the room I spend the most time in.  And, my family makes a point of having meals together.  With two teenaged boys, it's important to have this time together to converse and connect.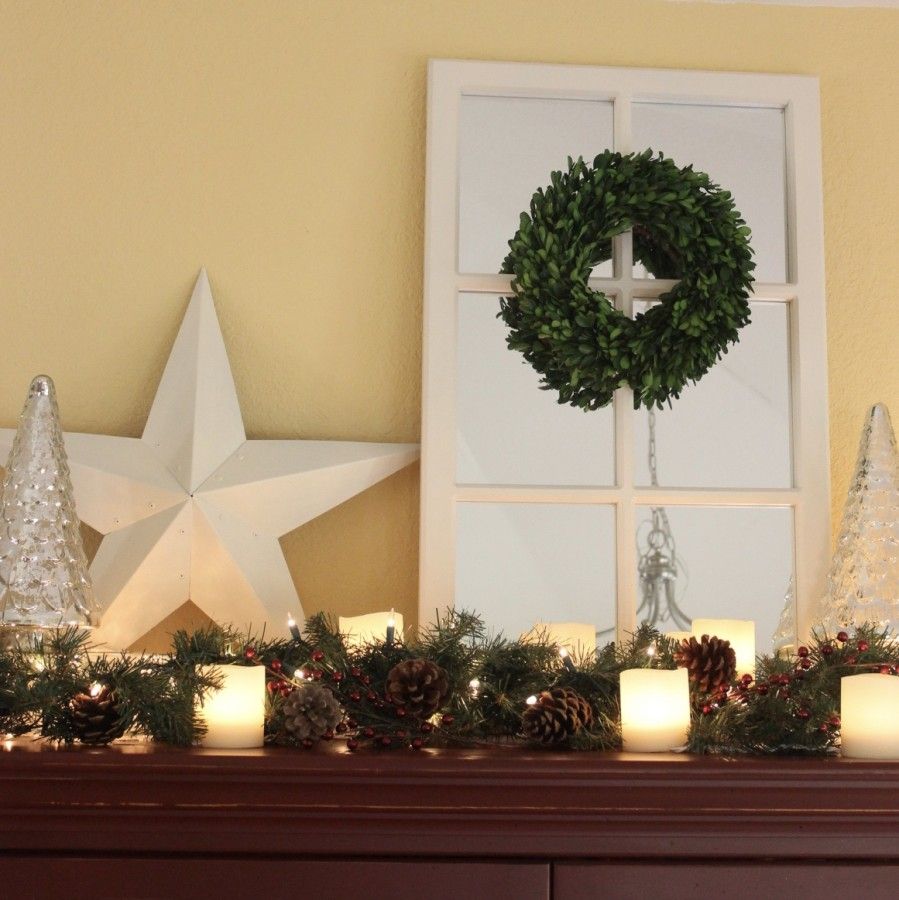 This year, I am using some natural elements with garland and pinecones, lots of white and my beloved mercury glass.  I have been collecting mercury glass for years and am thrilled that it's popularity keeps growing.  I just think it's so bright and sparkly when you put candles and lights near them.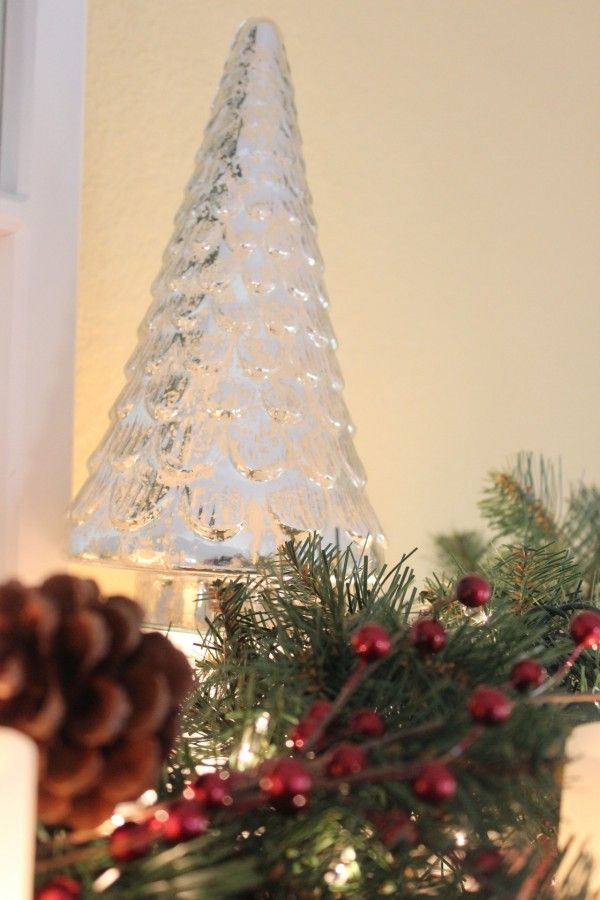 I actually have the mercury glass christmas trees elevated one one of those square glass blocks with lights in it.  It makes the trees shine and sparkle even more!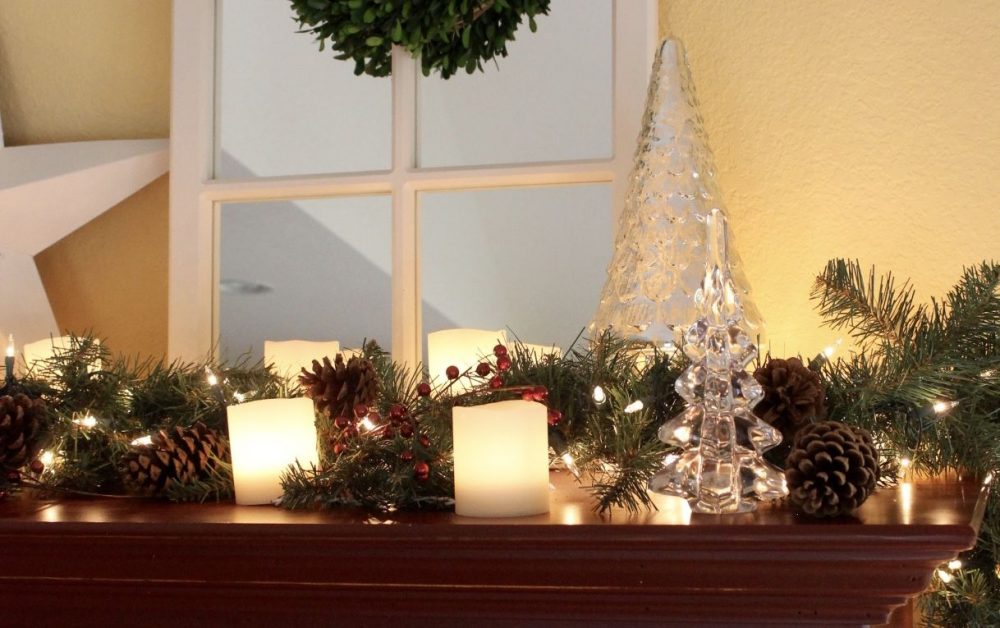 I've been in a major recycling/repurposing mode this year.  Both the mirror and the star were different colors this summer.  I think white is perfect!
And, I love a little touch of red everywhere this year.  I loved the metallic red berries.  The light sparkles on them and it's perfect.
This display is on top of a rustic red cabinet I have in my kitchen by my table.  I love having it since it gives me extra storage.
I have also decorated my Christmas kitchen table.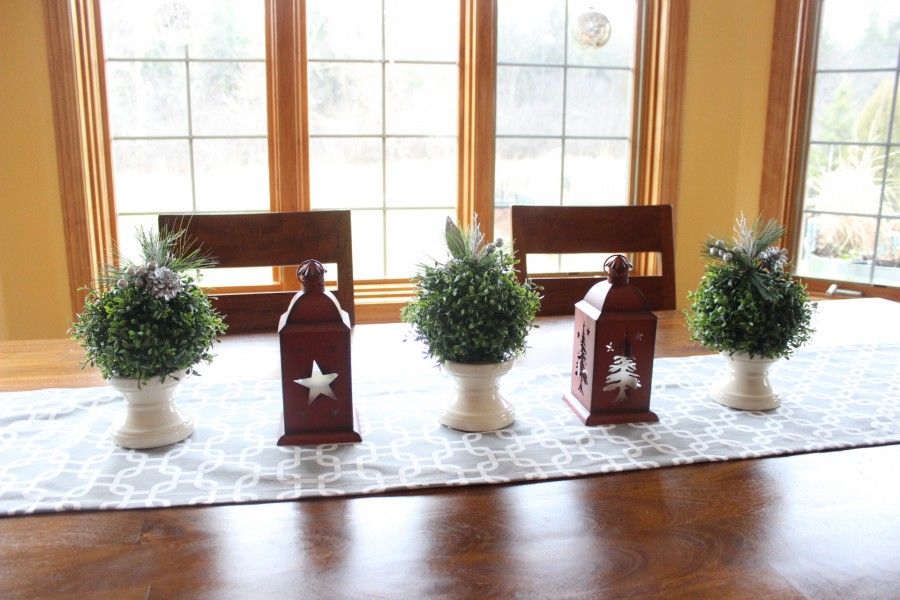 We have a wonderful large table that can easily seat 10 people.  It's so nice that everyone can eat at the same table!  For a long time, when we had guests, kids ate in the kitchen and adults in the dining room.  Because we had room for and purchased our large table, I was able to convert the dining room into my home office.  Love having a place to organize my family and all my blog stuff.
I keep my table simple.  As I get older, I like a cleaner, simpler look.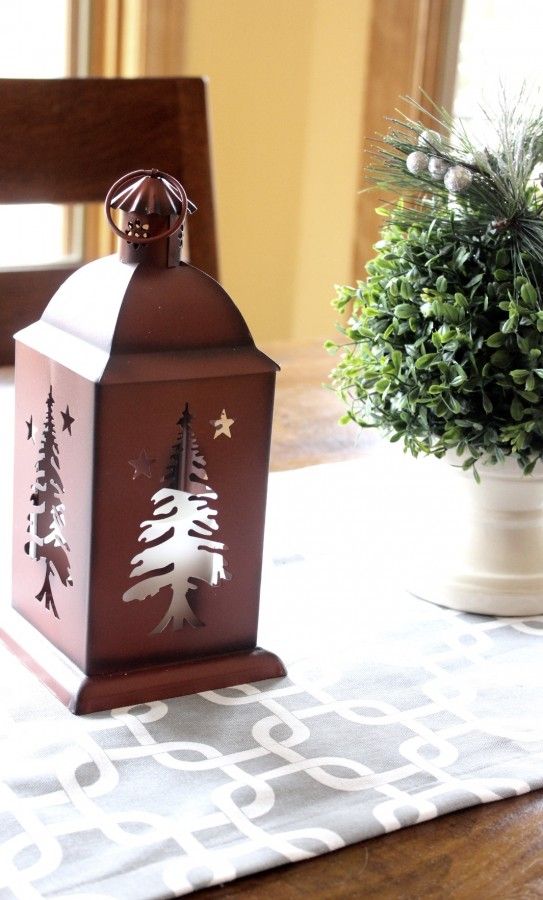 My boxwoods are just my regular boxwood balls that I've stuck a sparkly silver Christmas pick into.
I think I'm just tired of all the Christmas 'stuff' that needs to be stored.  So, each year, I have less and like it more.
My boys are just happy when I decorate my Christmas with this kind of stuff : ).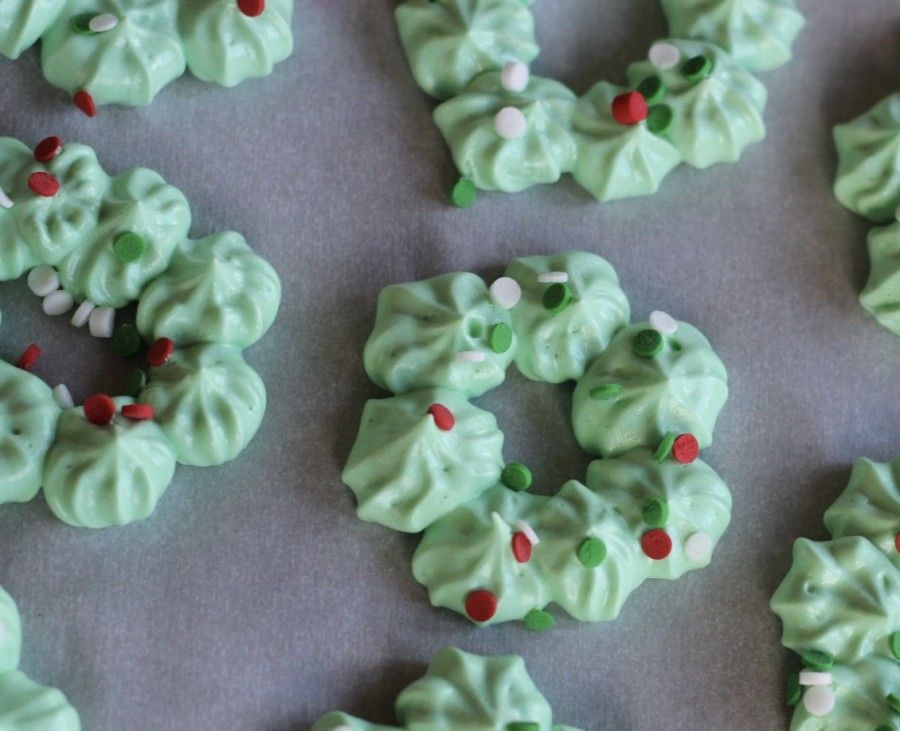 Yup.  Even my cooking and baking is getting simpler!  Take a peek at my Christmas wreath meringues recipe.  Simple, few ingredients and my family loves them!
Thanks for dropping in on my Christmas kitchen tour!  I'm glad you dropped by!