It was recently brought to my attention that I didn't show you my finished home office!  I showed snippets a couple of months ago but never showed you the completed project.   I'm surprised I didn't because I totally LOVE it!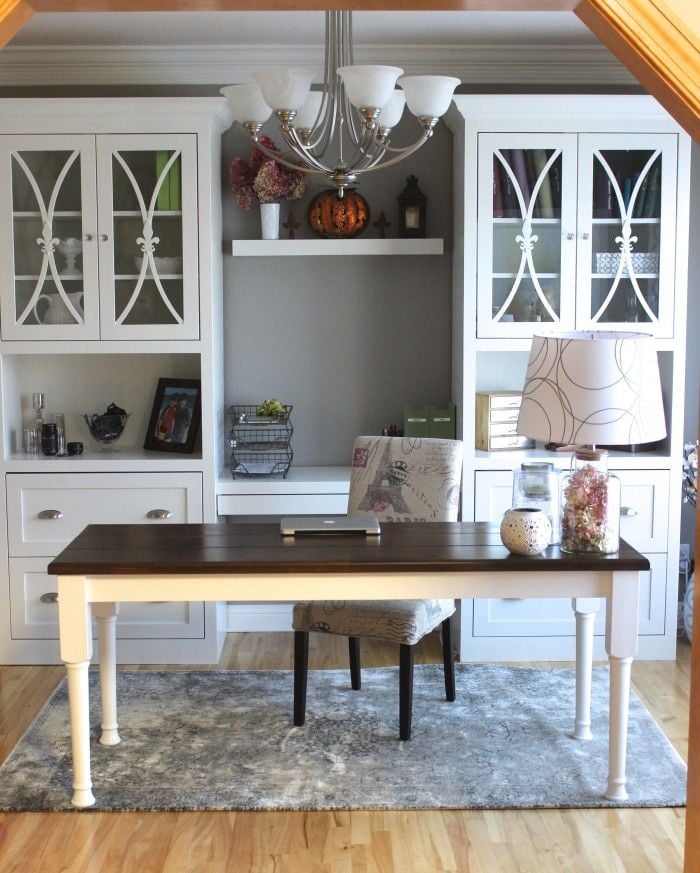 Do you love the white and gray??   It's so hard to believe that this was our dining room.  This is what my now home office looked like before: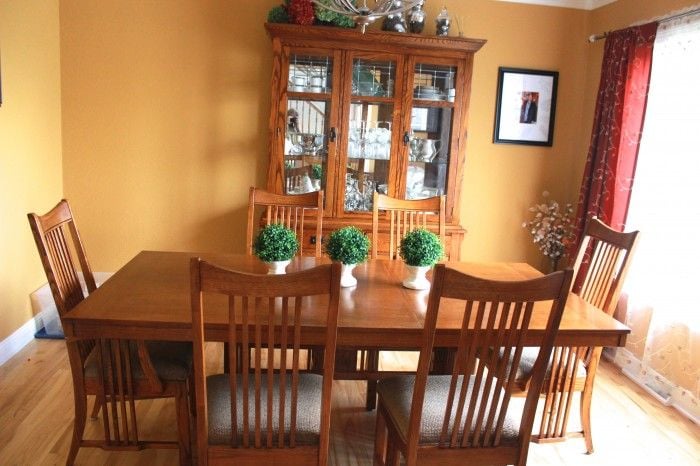 I was unsure of the color so I posted my two runner up colors on social media.  (I thought it was smart to hide decent size paint samples behind the curtain panel.  Check out my paint sample post to see where else you can hide paint samples)!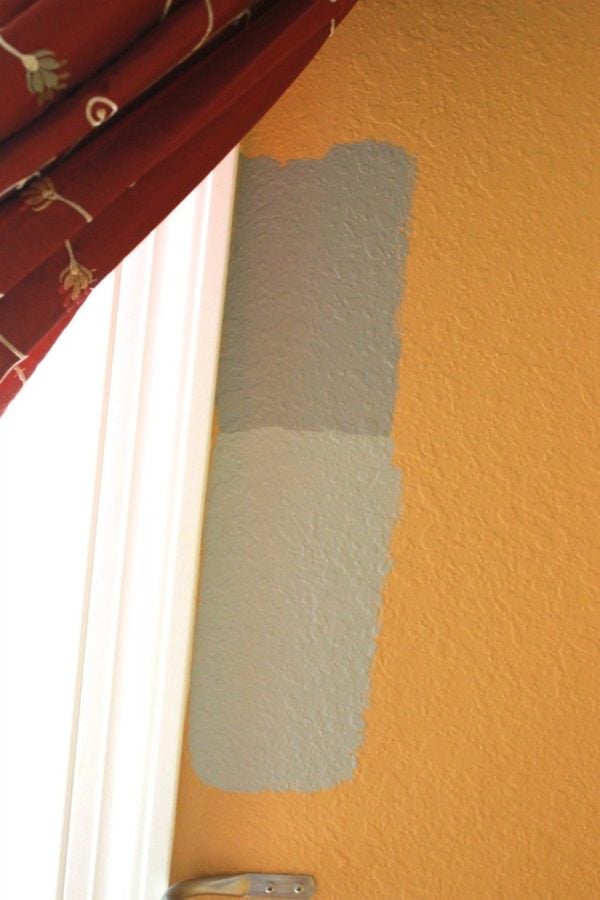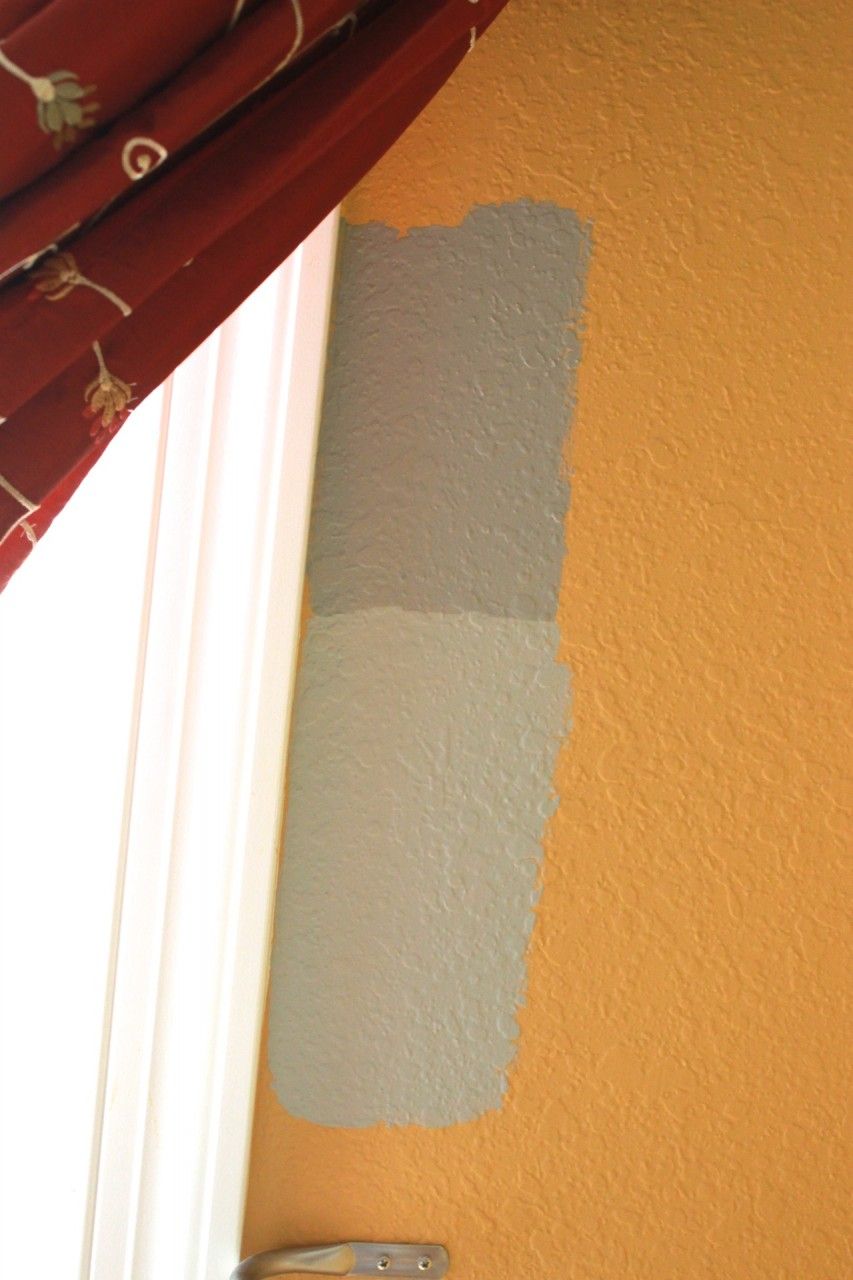 As an fyi, the color 99.9% of my social media followers voted on was the darker gray.
Can you believe what a difference the paint color made?!?!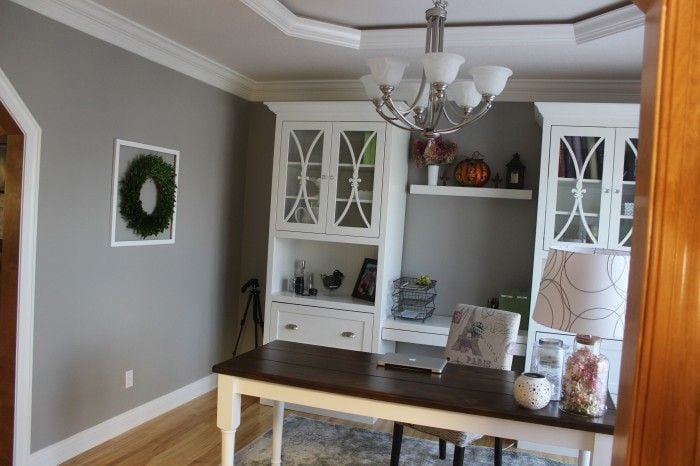 This isn't our forever home.  I was concerned about being able to sell the house (years down the road, neighbors, don't worry!) if we changed the dining room to an office.  It's the room you see right from the front door.   Solved that problem by having cabinets where I had my china hutch and a table/desk where a dining room table would traditionally be.   I think it would show the versatility of what this room can be.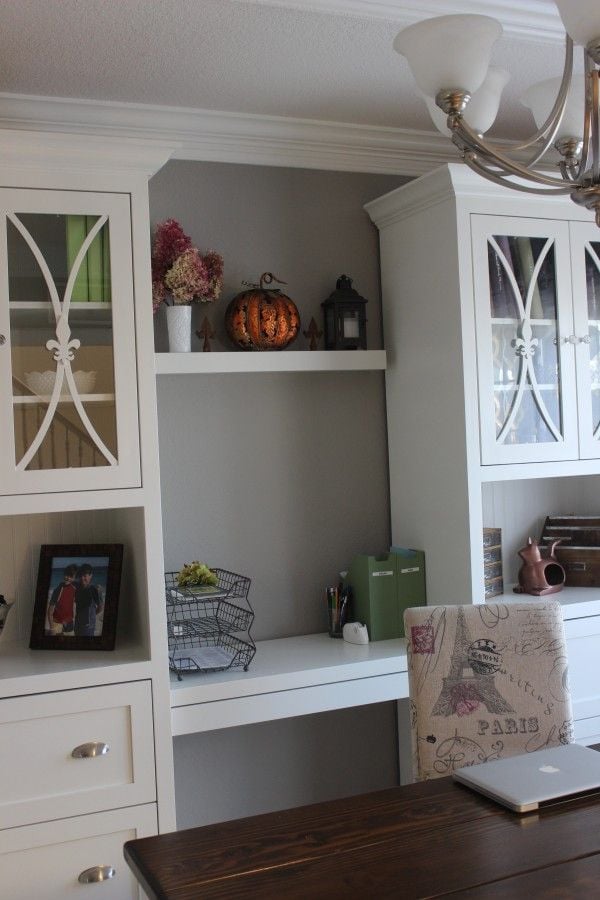 And, I think we made a smart decision.   These cabinets are furniture, not built-ins.   The difference being that we can take them with us when we move.   See the little desk part between the two cabinets, it detaches and then you have two cabinets.  Easy to move into our next home : ).
Helping design custom furniture is fun!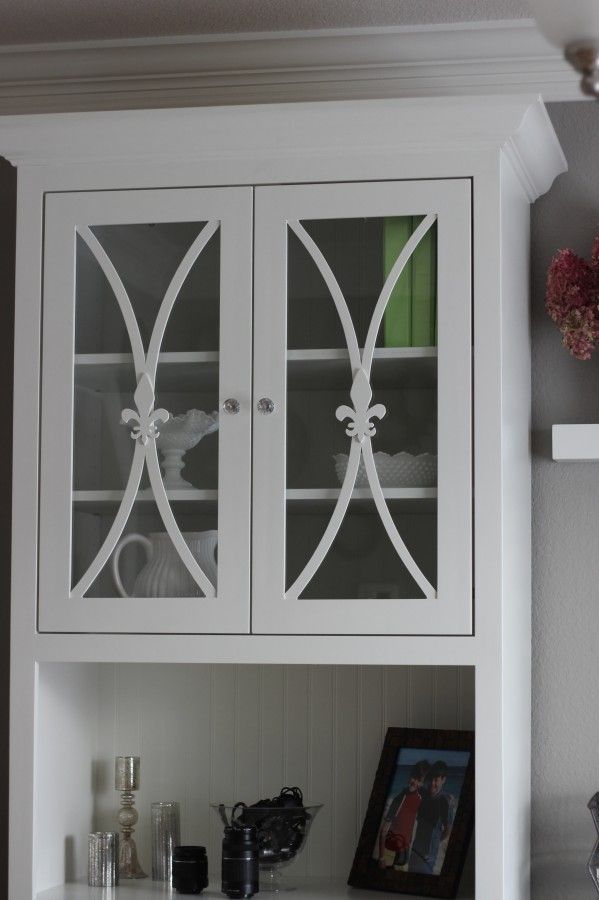 See the fleur-de-lis in the middle of the glass pane?  I love it.  It's a little salute to our 'Canadianism'.   And then, I added some whimsical cabinet knobs.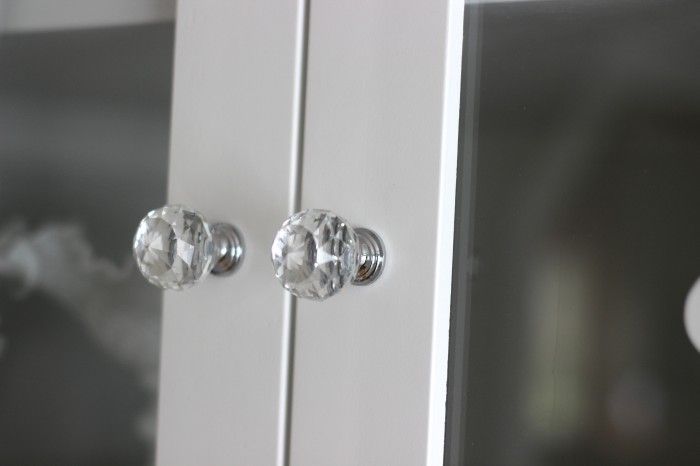 I had originally seem some very similar ones at a huge flea/antique market.  But they didn't have four matching ones.  I was thrilled to see these at a hardware store.   They might not be antique, but they still had the sparkly look I was after.
You know how sometimes you go shopping and find nothing (hate when that happens)?  Well, that wasn't the case that day.   I found my industrial gears that I had been looking for for months.   They were super heavy (came from farm equipment).  I would take 25 steps, put them down for a few minutes and then repeat.   My car was parked FAR!  Oh well, it was worth it.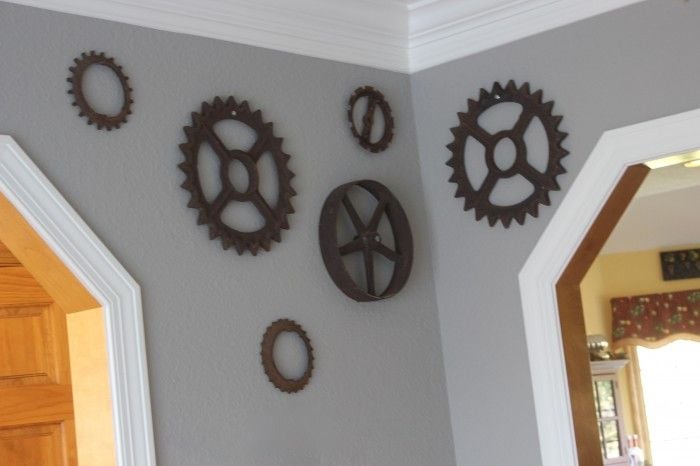 They fit into the space between my two doors perfectly.   And they gave it a nice industrial look that I was after.   And, they were only a total of $70.00!  I had been looking on e-bay and they were each over $75.00!!  Love it when you find what you are looking for and it's at a great price!   I also bought some stars for the other side of the room entryway.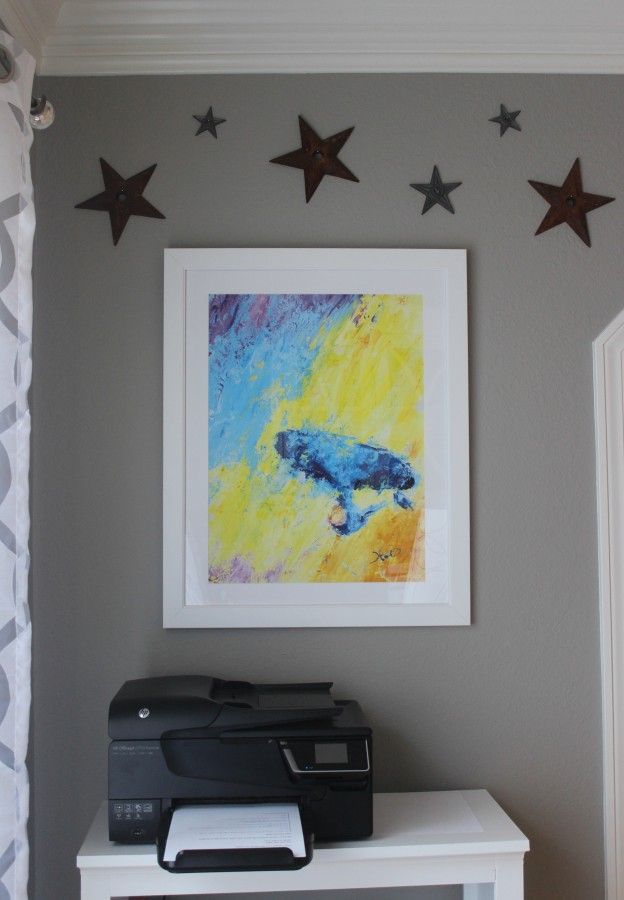 Don't you think the stars go great with the abstract Starship Enterprise print?   My son got that for me!  Because he knows that in my heart I'll always be a Star Trek fan (Yup!  I proudly admit it!!).
I'm so glad my husband talked me into converting a room we hardly use to a room I use for hours each day.  Every day!   I still can't get over the difference that the paint color made.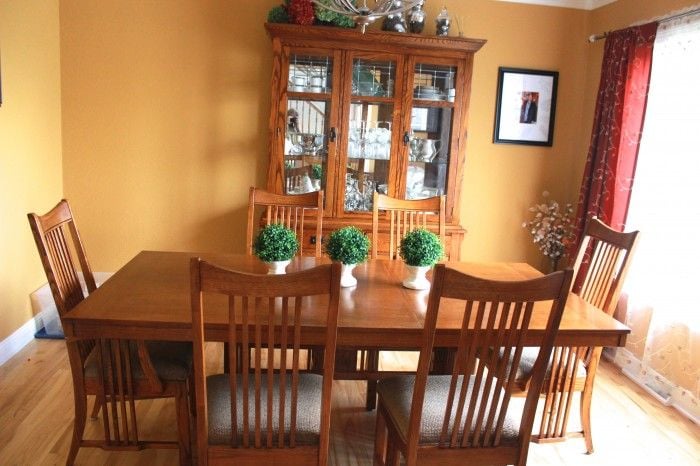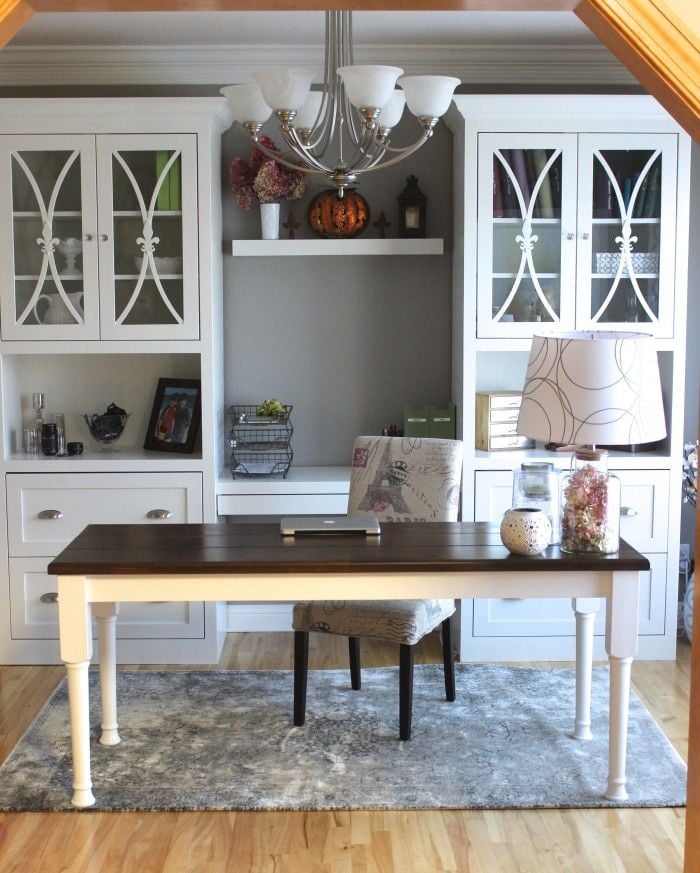 Have you repurposed a room to become more functional?  Taken a traditional space but turned it into a non-traditional functioning space?   Please share that with us!