Wow! It seems that many of you are getting the itch to do some redecorating! My home office makeover is almost complete and I've been sharing some behind the scenes pictures on Instagram and Facebook. I'm flattered at the interest and the enthusiasm you have shown me during this project! I'm guessing with end of summer approaching, many of you have a project or two in mind :).
My husband suggested I take over our dining room as my blog office & command central location. I had an office upstairs in the furthest part of the house. It was great in so many ways but had several drawbacks. I had to run to answer the door, the decor was IKEA from about 12 years ago, I certainly couldn't cook while I worked up there (no stirring my spaghetti sauce or watching timing of my baking) 'cause it just wasn't near where I did everything. My first reaction was not positive. I was concerned about how repurposing the first room you see when you walk in the house would affect resale (don't panic, no For Sale sign going up anytime soon!). I had other arguments but my husband persuaded me that this was the right thing to do and YES, HE WAS RIGHT!! (See, I can admit when he is right 🙂 ).
Here is a picture of my dining room as a dining room.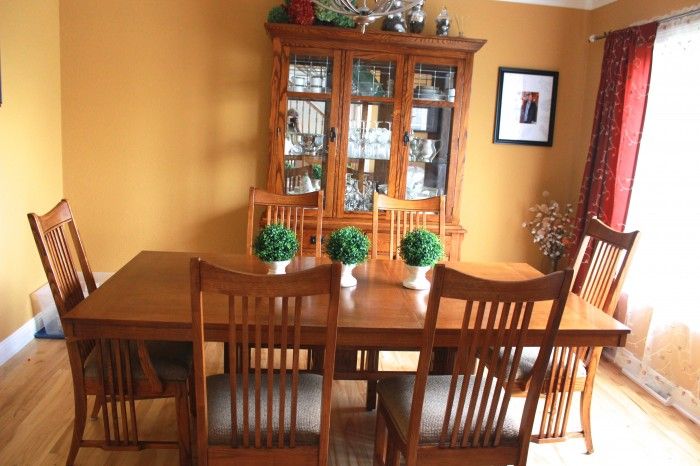 Don't get me wrong. I didn't have anything against my dining room. I actually liked my dining room. But it has looked like this since we moved in (8 years ago). Then, about 5 years ago, we bought a big kitchen table (seats 10ish). So, we no longer had to put the adults in the dining room and the kids in the kitchen. We were able to enjoy everyone's company. So, sadly, our dining room has sat a little lonely for the last few years. Actually, a little 'mom tip'. It is a great space for the kids to do homework!! It's not in front of the TV and it's close to the kitchen. You are accessable when homework help is needed and you are prepping diner (No charge for that tip!).
Soooooo, I really wanted a totally different look for my home office. For what would be my blogging base and my family's command central. Modern, fresh and inviting was the look I was going for. I started obsessing about gray paint. What better way to change a room and give my home office makeover a great start! I posted this on Facebook and had tons of feedback!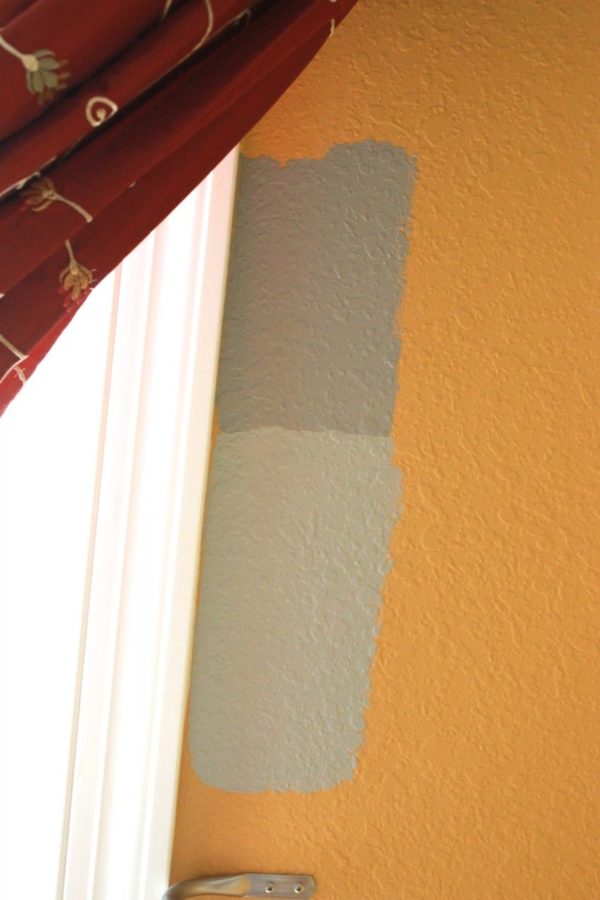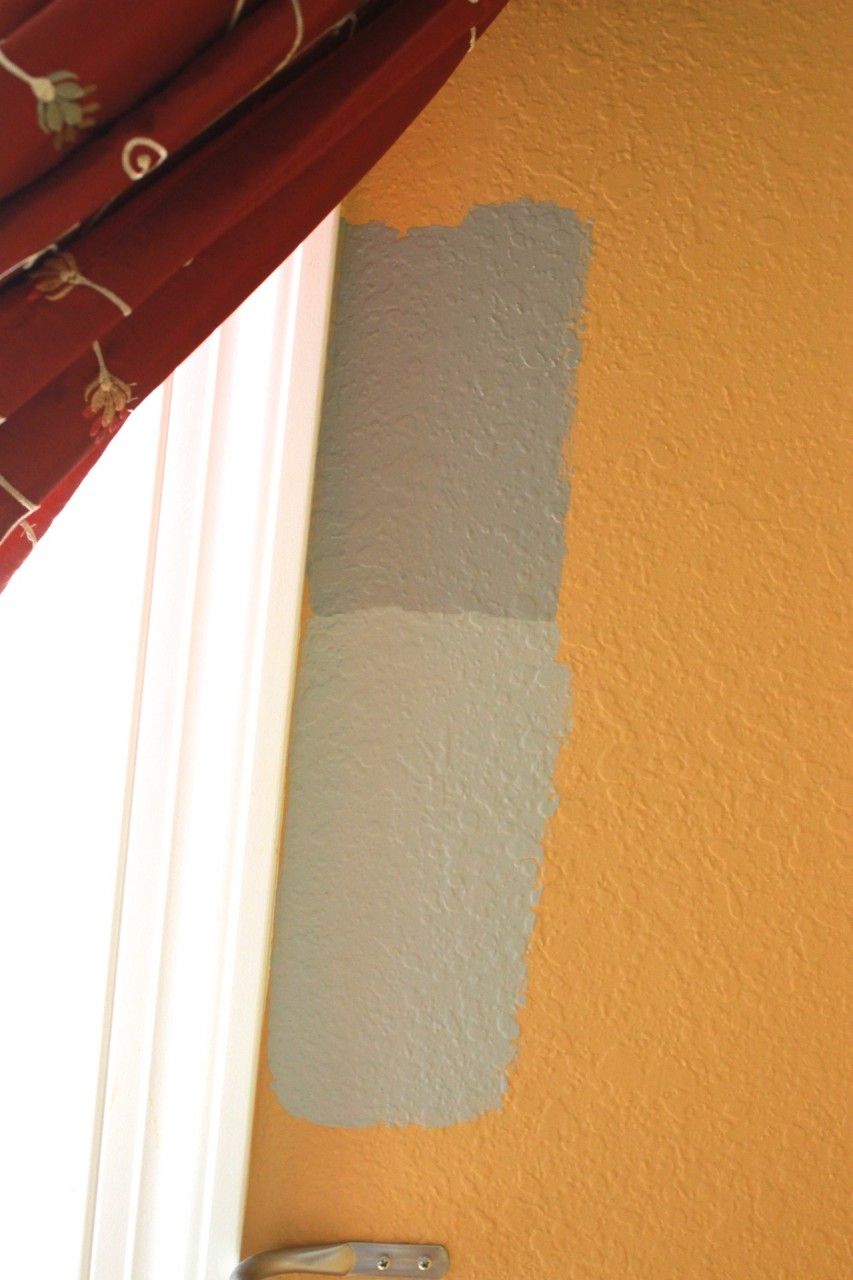 The darker color won by a landslide!! THANK YOU to everyone who helped me decide. With so many objective votes for the darker gray (many of you I didn't even know), how could I not use this
color! Oh, if you are going through the process of painting swatches on your walls, check out my suggestions on how to hide them in my blog post about hiding paint swatches.
I posted a picture similar to this just a couple of days ago. Freshly painted and empty. This room was waiting for a new start. A new beginning, a new purpose!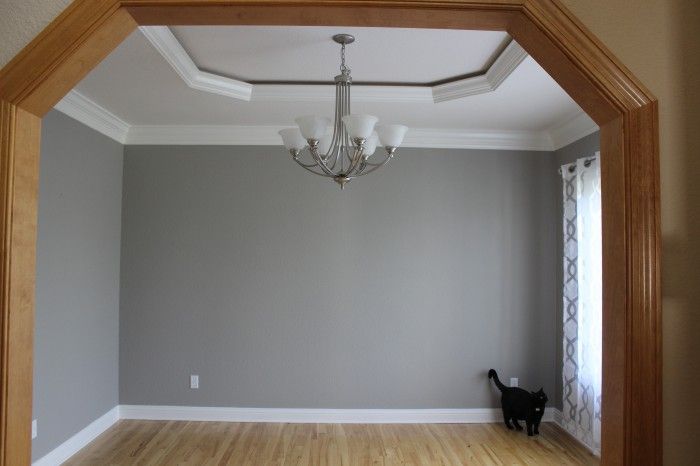 See my kitty, Raji photobombing my shot? Yes, he has been inspecting and sniffing every change in this room. I think I can honestly say, so far my room is Raji approved!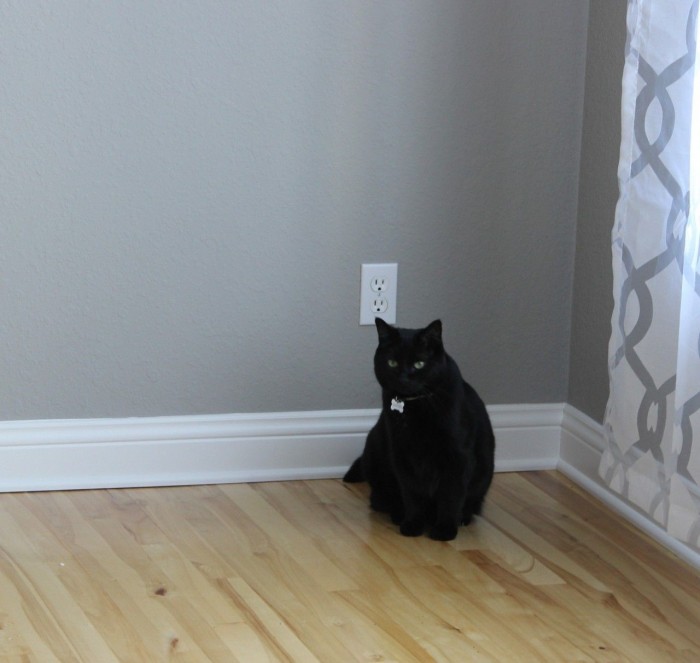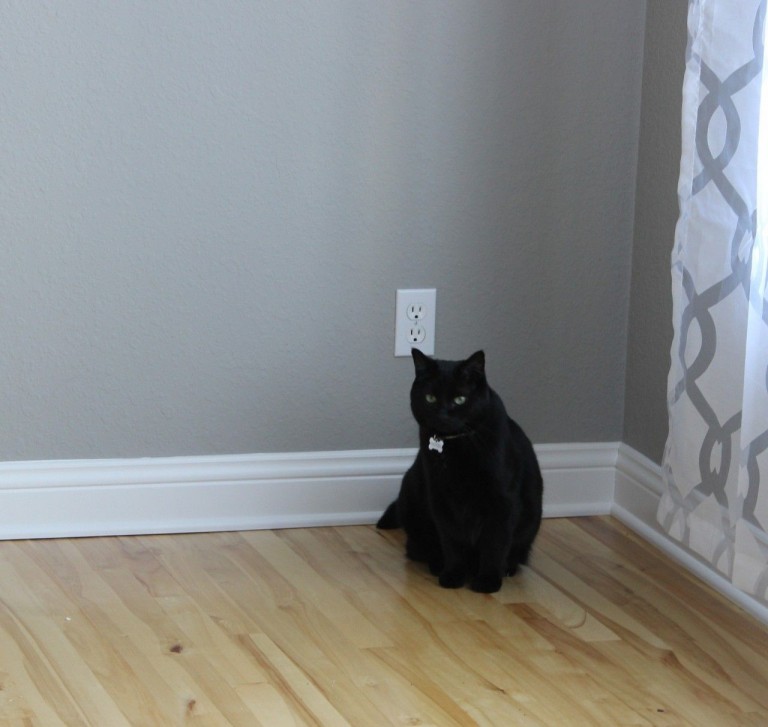 Here are a couple pictures of my home office makeover as of bright and early this morning. My new furniture, fresh paint, but not much else. I promise I will show you everything when it's done. Thank you everyone for your encouragement and input so far!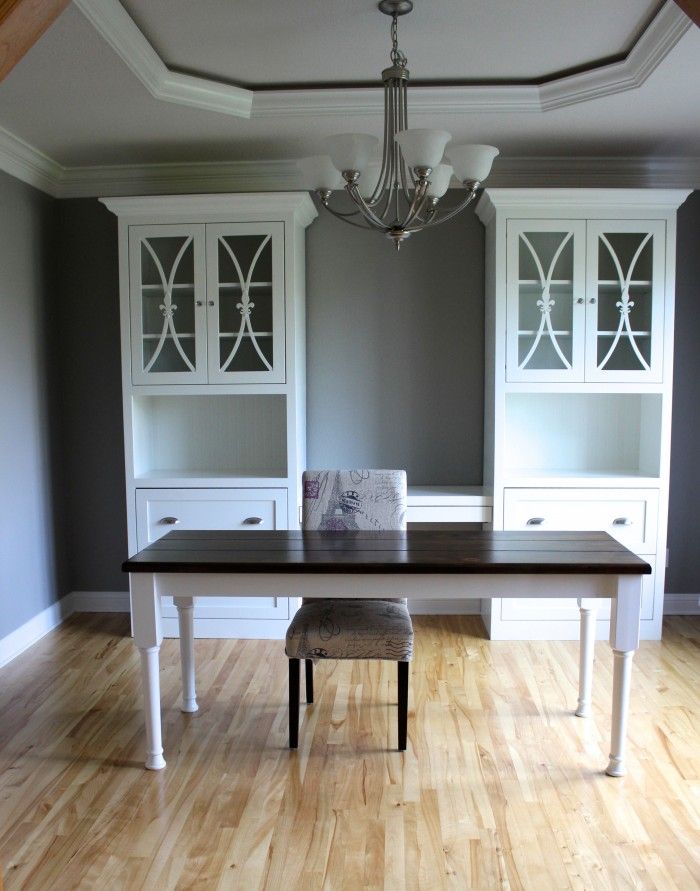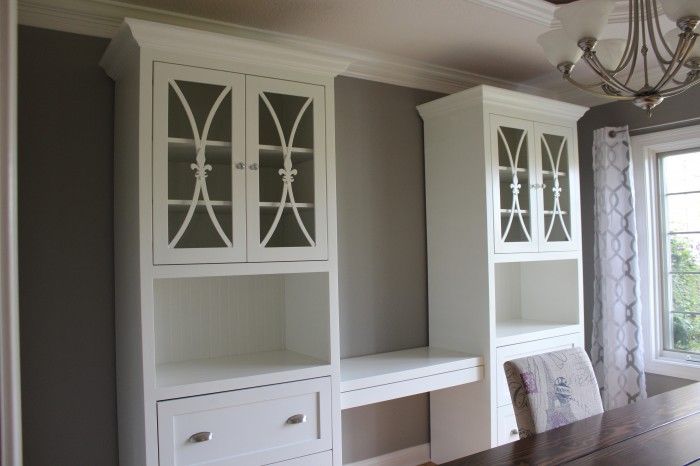 Thank you for visiting!  I will be sharing more about this room soon.  Is there anything specifically that you want to know?   Please leave a comment and I'll do my best to share the info. you are looking for!