This year, I realized after the fact that I did not bring out a single tree skirt!  Not for my big tree, not for my smaller trees.
Christmas Tree skirt alternatives
There will be fewer people at my house this Christmas season. Fewer visitors and a smaller number of people actually celebrating Christmas. I kept my Christmas tree decorations simpler.
Christmas Tree basket collar
Sometimes, I feel like I'm a little behind in trends. I thought I was being original when I was looking for a large basket to put my tree in. Then I happened to walk through my local Target and found a ready-made Christmas tree collar.
Here is my simpler tree this year.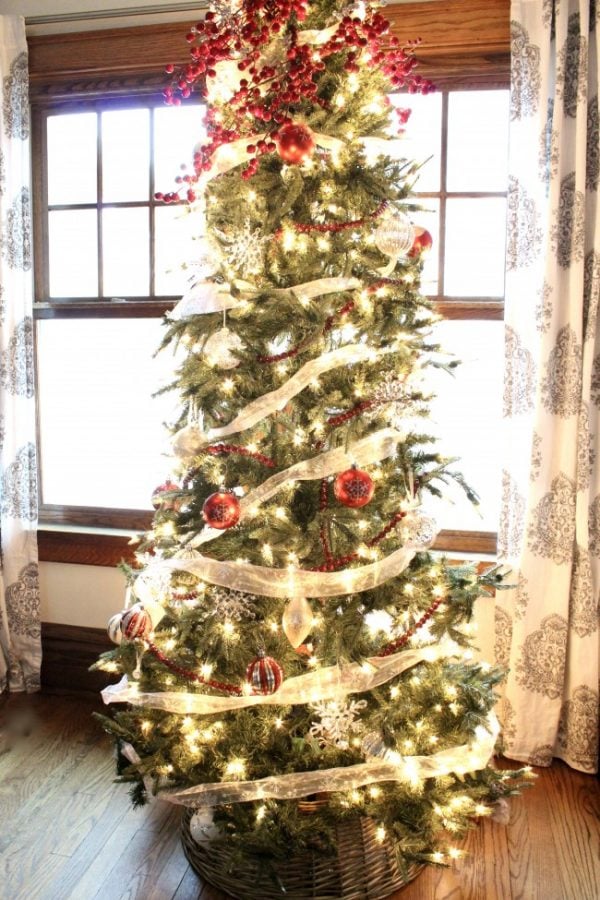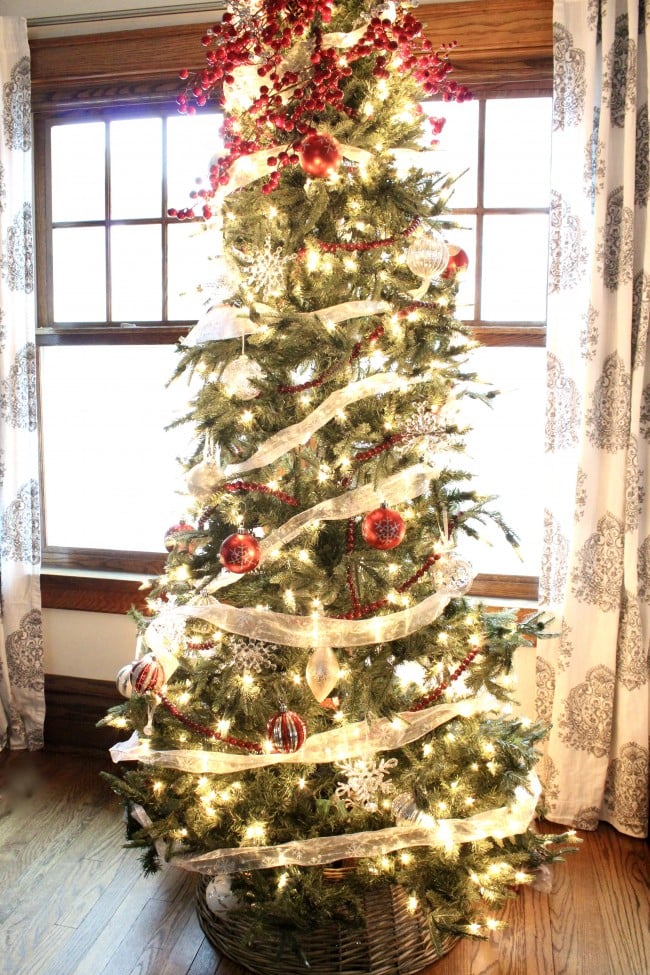 And this is a closeup of my Christmas tree basket collar.  It takes up so much less room and I'm not constantly straightening it.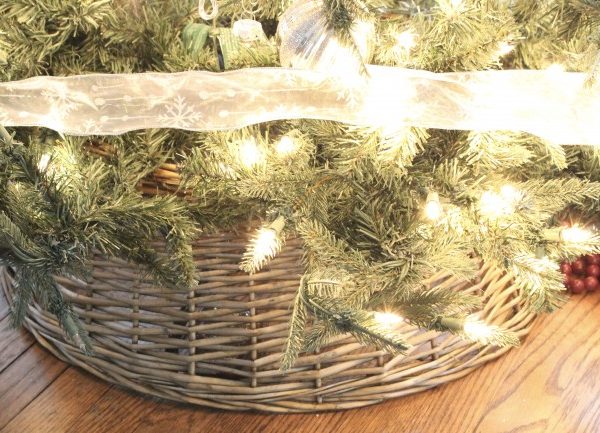 One of the reason's I love it the most is because it is not nearly as tempting to my cat.   Plus, the bottom row of the branches have been bent by kitty.   He has a thing for Christmas trees.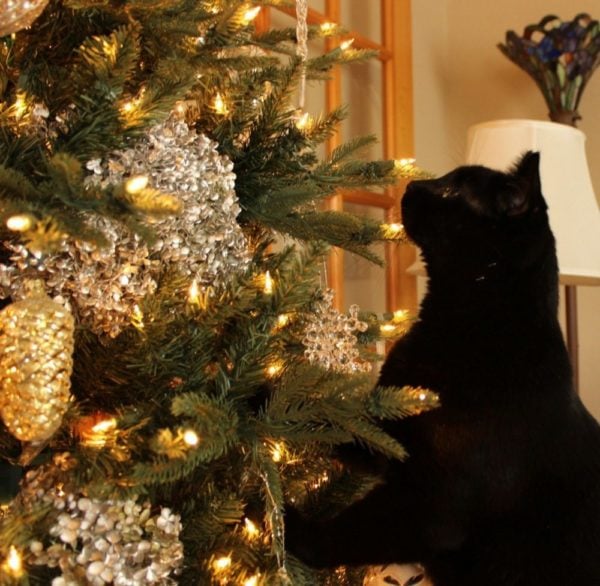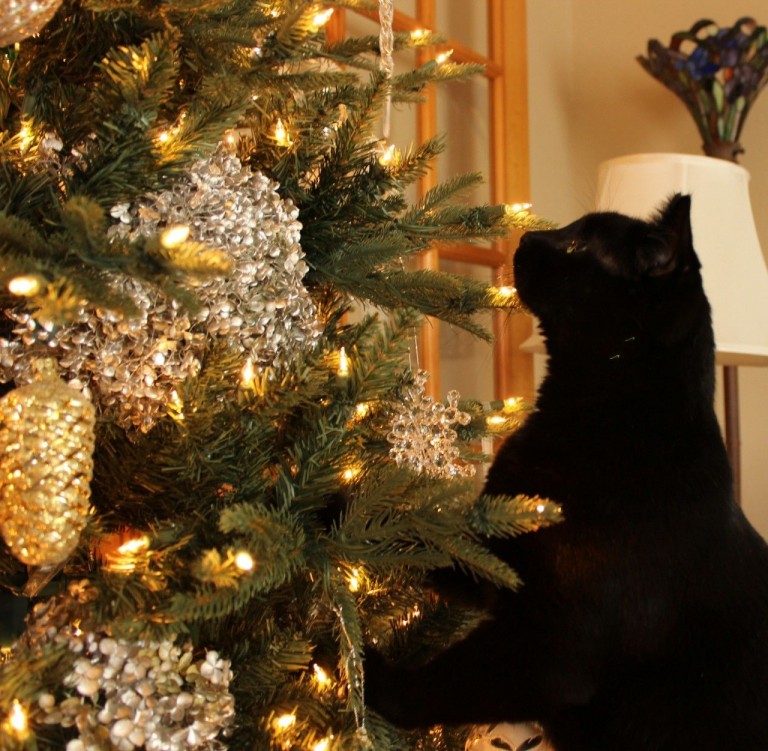 This was him just sniffing the tree.  Sometimes he is IN the tree.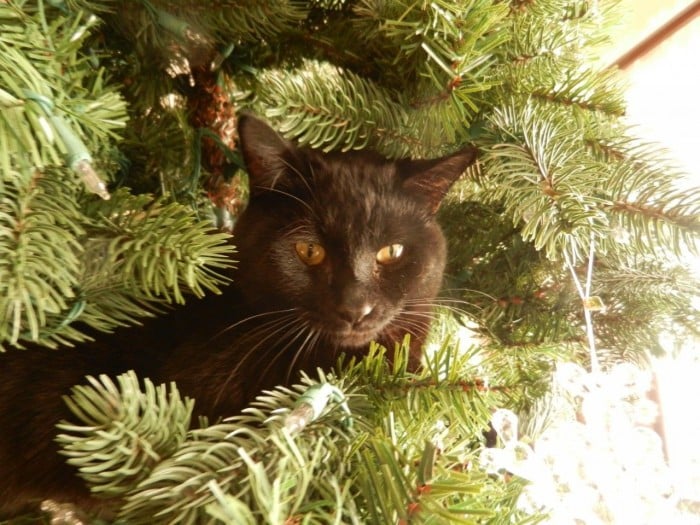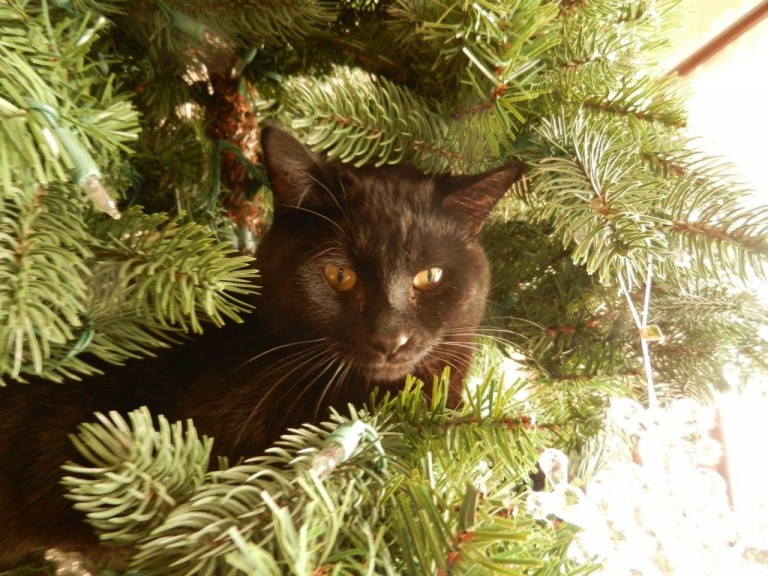 Other Tree containers
Last year, I put my 4-foot tree on my vintage dining room buffet. I loved it so much I did it again. I put it into a wooden wine box. I love that look. The wood is another natural element and it hides that ugly plastic tree stand. How did I get the wine box? I asked at a wine store. They were happy to give it a new good home.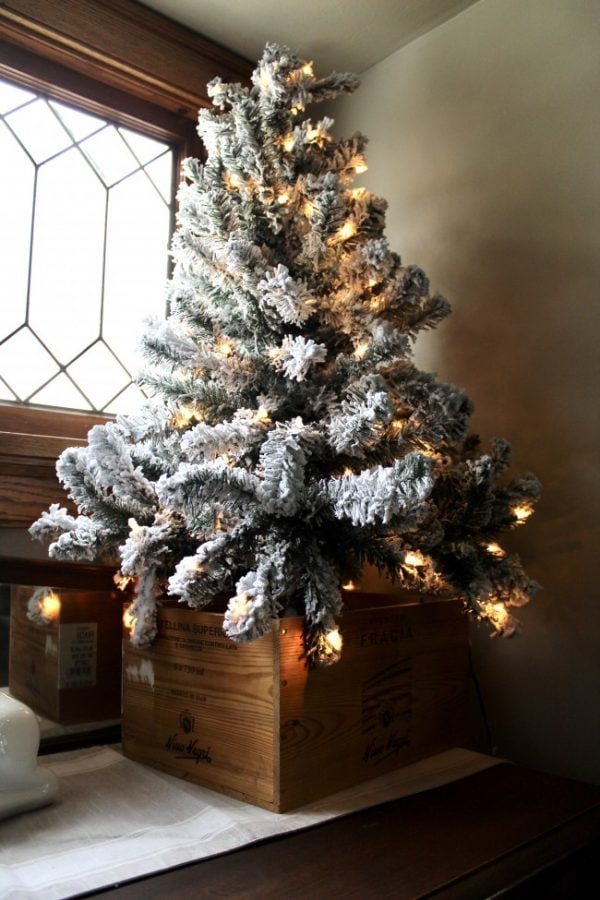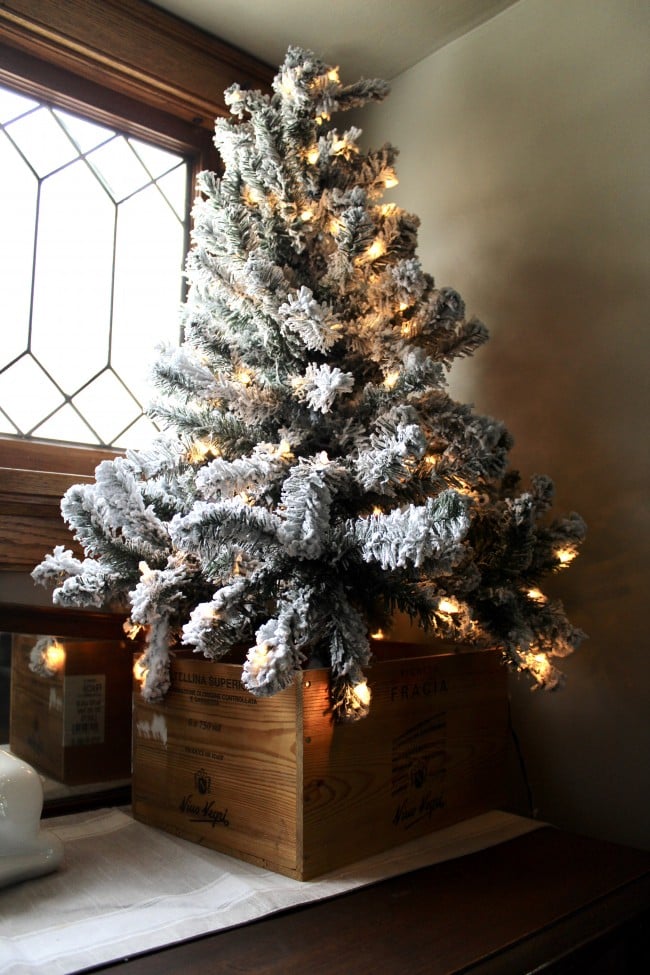 I just realized I've never actually tried the wine named on the box. I'll have to try to find it and try it.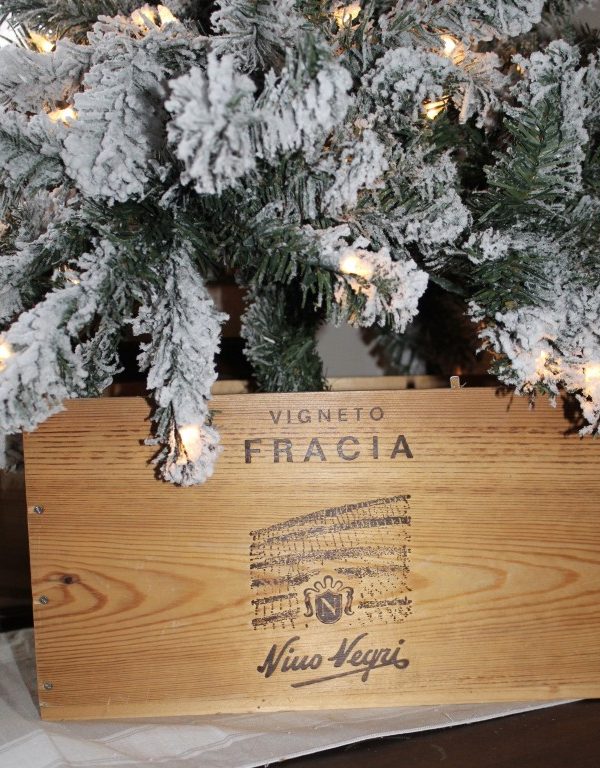 Other ways to display smaller Christmas trees
My mercury Christmas trees on candle holders
Yes, I display my mercury glass trees on candle holders. Four of my five mercury glass Christmas trees are the same height. I like a more staggered look.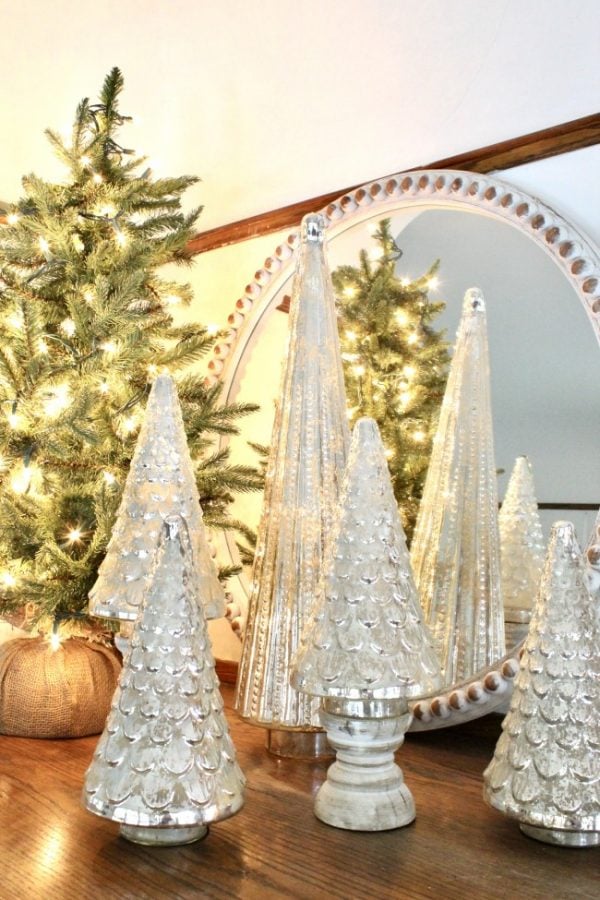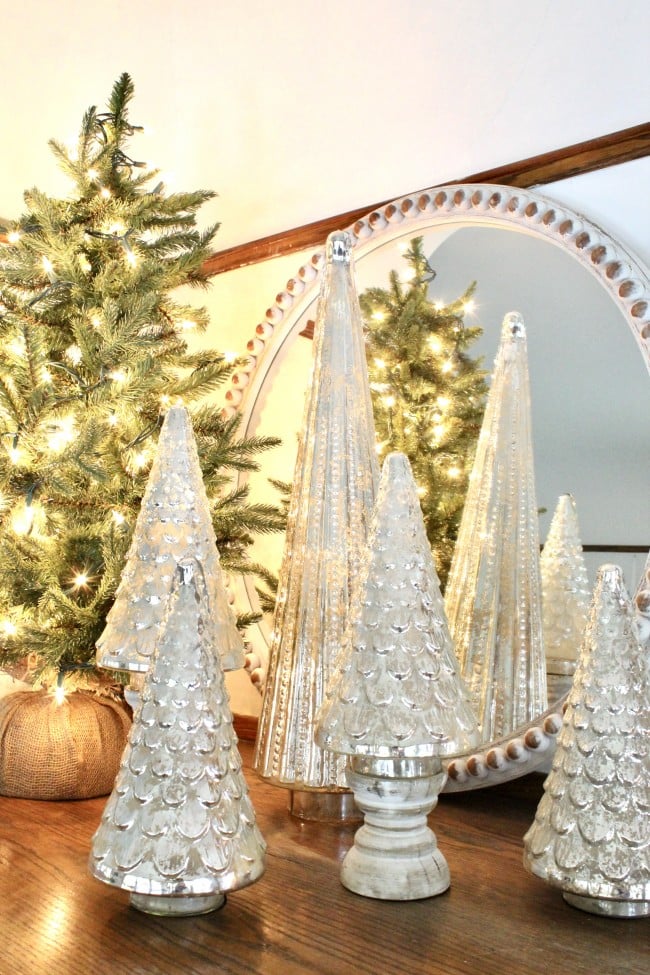 I loved these wooden distressed candleholders because they match the mirror I have.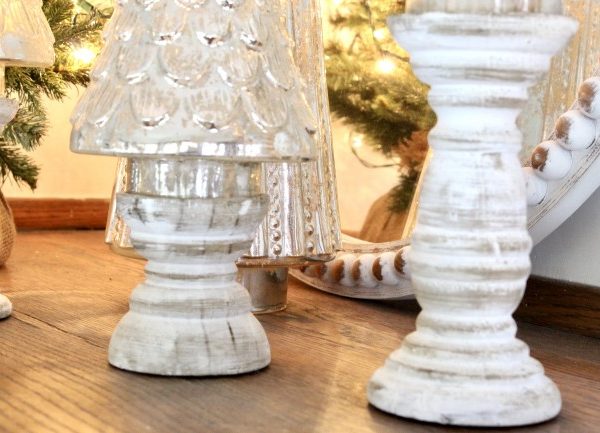 A couple of weeks later, I saw my mercury glass candle holders. I didn't have enough of them, but also have some sparkley silver ones. I love how they reflect the light from the Christmas tree that is decked with white lights.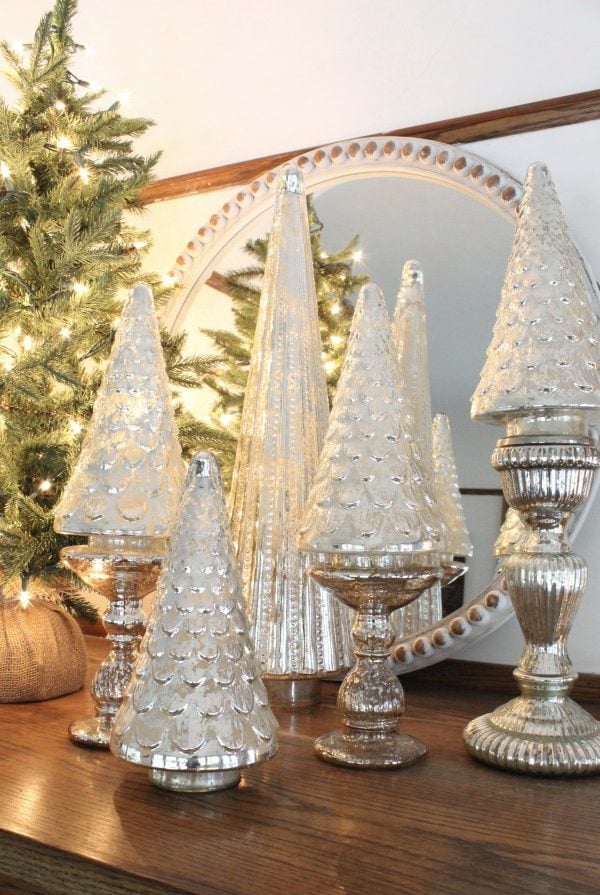 Sometimes my decor and decorations are a work in progress. I put a wreath under one of my mercury glass trees and loved the look!
My mercury Christmas tree on Christmas wreath
I love this! I will definitely look for more pretty wreaths for next year!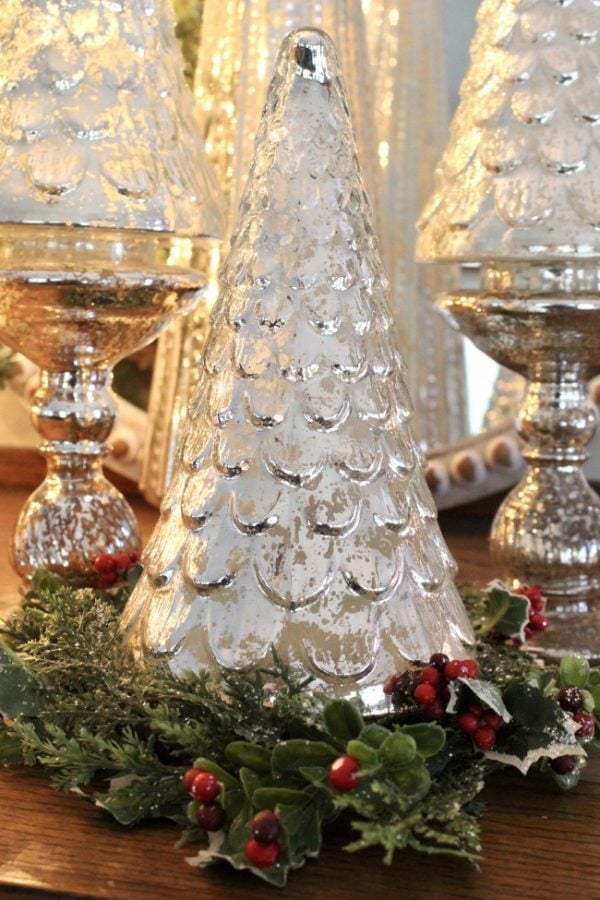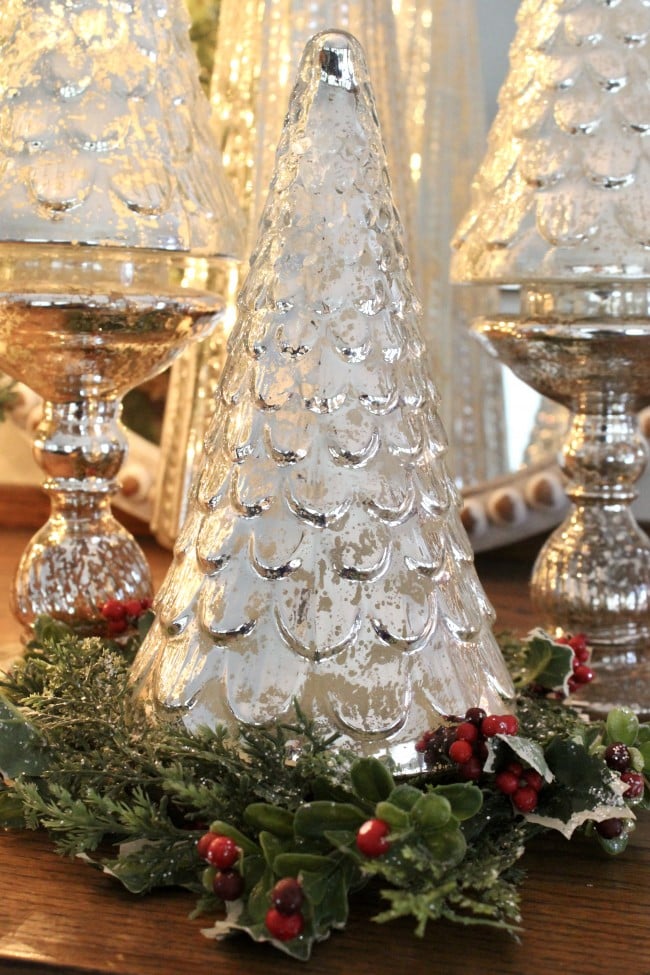 Have you used something different this year?  Please let me know!
Other Christmas decor posts