Single-serve coffee.  Seems like everyone has 'that' machine.  Which uses 'those' coffee pods.  The coffee pods cost a fortune.   You all know what I'm talking about!
Pour-over Coffee - Easy and inexpensive!
One day, I remembered how my Mom used to make herself a cup of coffee.  Now, I won't lie to you. I did have to make a purchase from Amazon.  But it wasn't expensive!  And, I'm glad I did.  (Update - Now they are everywhere!  You can even find these coffee drippers at coffee stores).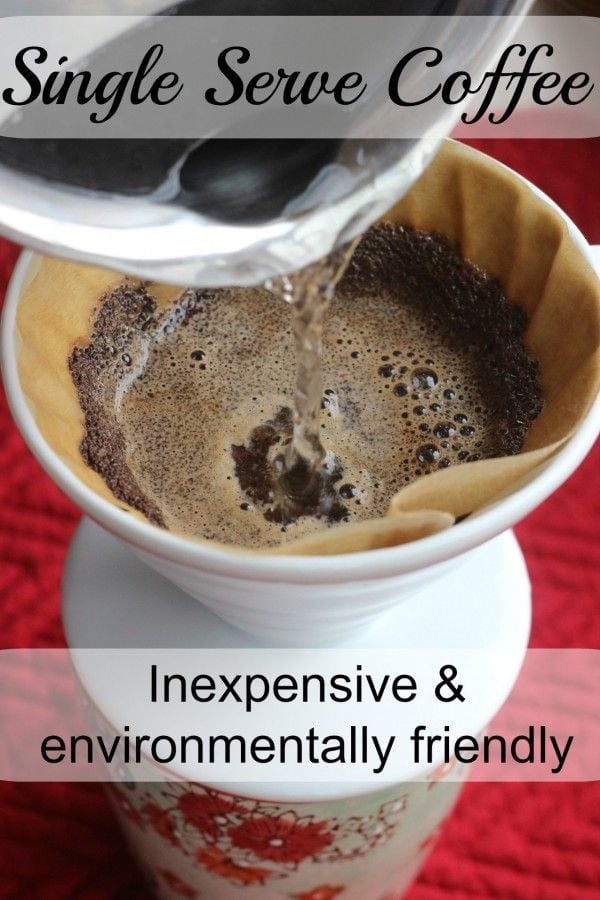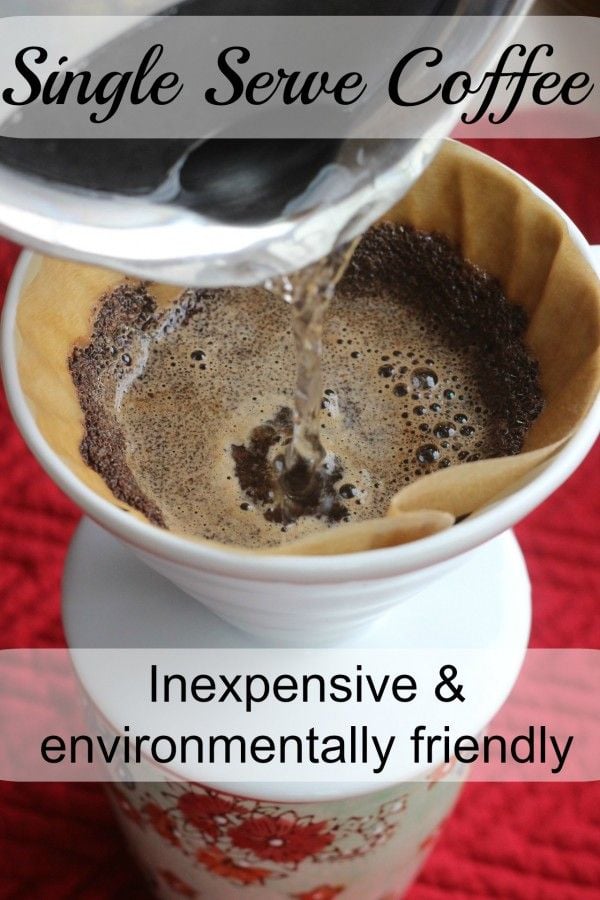 I have a ton of my favorite coffee.  Like about 3 large tins worth.  And, really didn't want to keep two coffee makers on the counter.  But, sometimes, I just have a craving for a cup of my favorite coffee.
This post may contain affiliate links. Please see my full disclosure policy for details.
All I needed to do was buy a coffee dripper. (click the link to see exactly what I bought - way cheaper than the ones from the national coffee shop!)
Yup, that's what it's called,  a coffee dripper!!  And you only need to buy it once.  You do need coffee filters, but they are just the regular #2 size.  You can pretty much get them in any store.  But not, my beloved coffee dripper!  I do recommend you don't buy a plastic one - get a ceramic one!
How to make pour-over coffee
To make an awesome cup of pour-over coffee, just put the filter in the coffee dripper.  I put a slightly heaping tablespoon of regular coffee.  You will have to play with the amount for your perfect personal preference.  But if you like coffee with lots of flavor but not super strong, that's the amount : ).
Add some boiling water.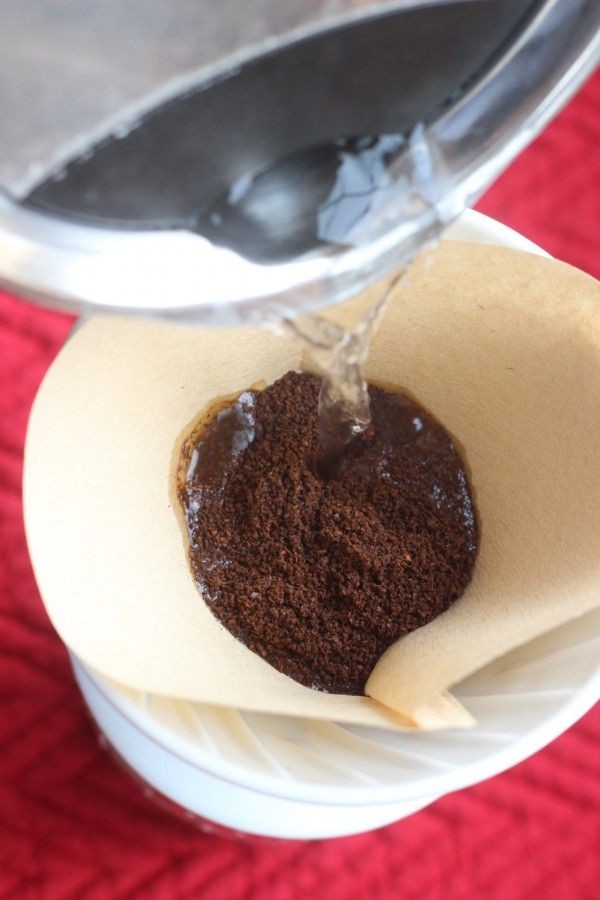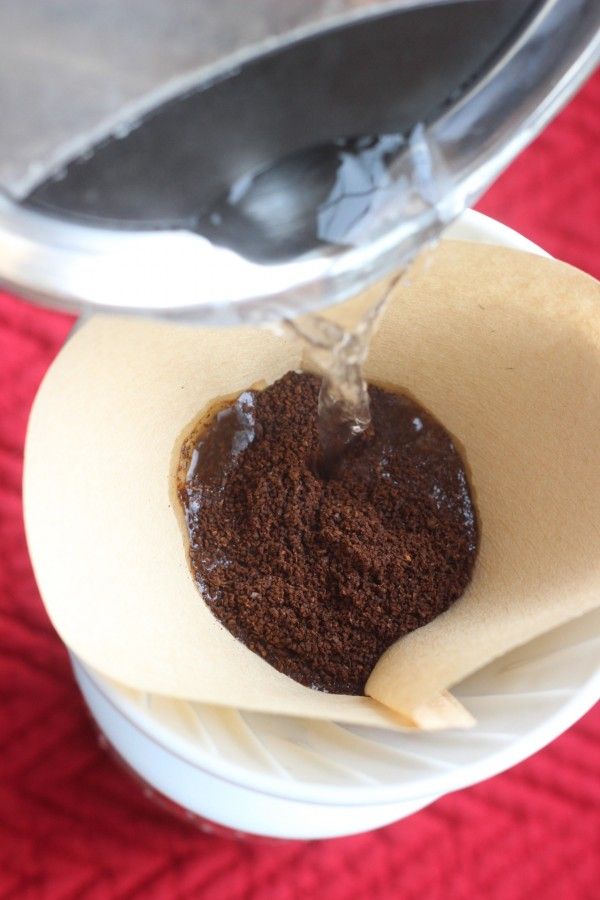 Keep adding.  As the water flows through making your perfect cup of single-serve coffee, you just keep adding enough water to fill your mug.  It smells sooo good!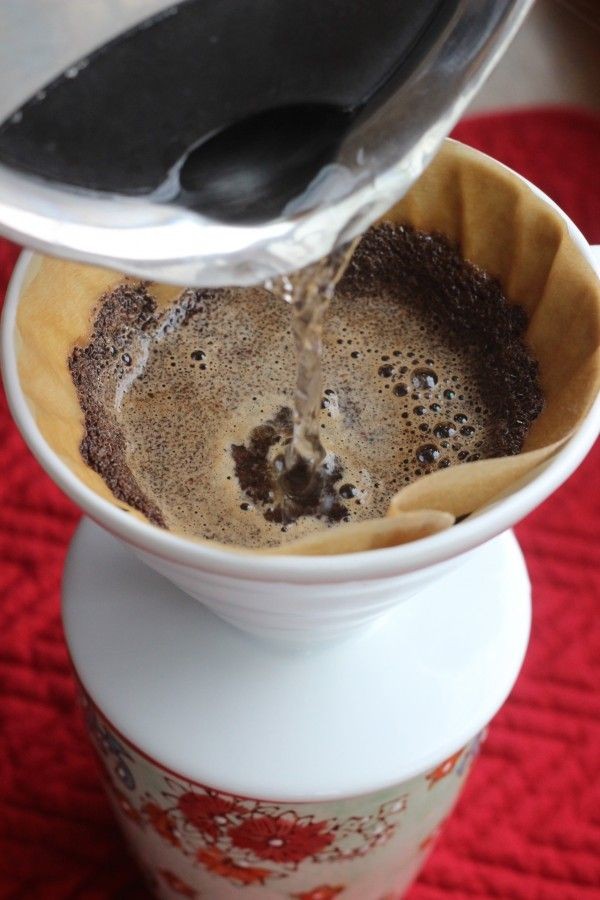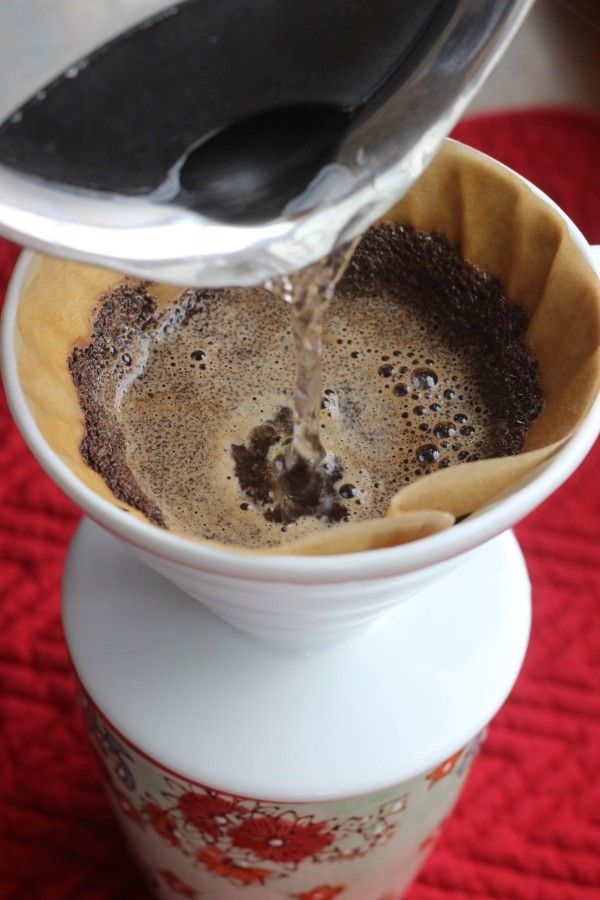 Check your cup once in a while to see if you have enough.   If you have to add some more water to your coffee dripper, to fill your cup, go for it!
A perfect cup of single-serve coffee!  And, you can compost your coffee filter and grounds.  And be super environmentally-friendly (or not).   The coffee dripper goes in the dishwasher.  And you are good to go!
Oh, if you make a lot of tea or make coffee like this, you may want to invest in an electric kettle.  LOVE mine.   I saw them in London, England a couple of years ago.  I came home and had to have one.  Take a peek here to see my electric kettle.  Oh, and if you want the coffee dripper, this one is very similar to the one I have.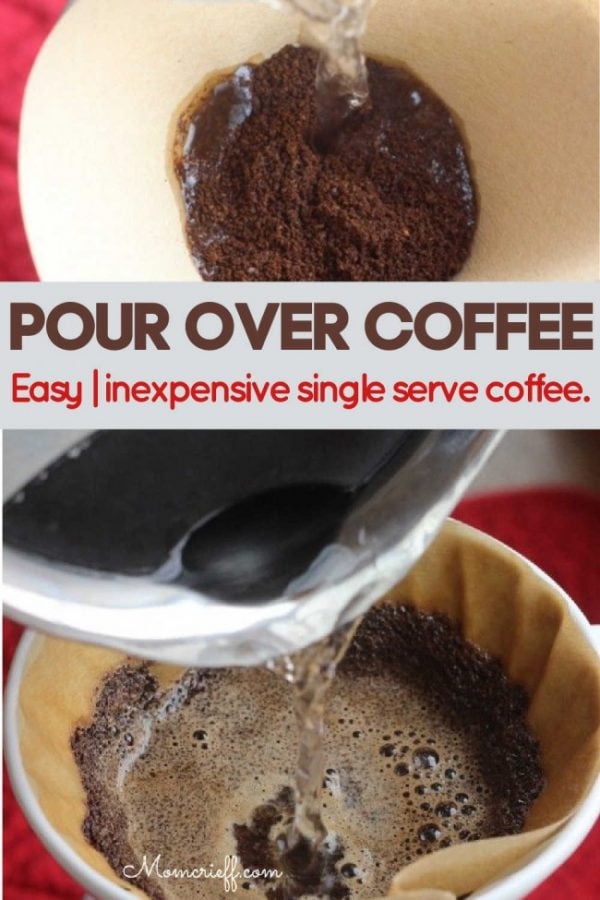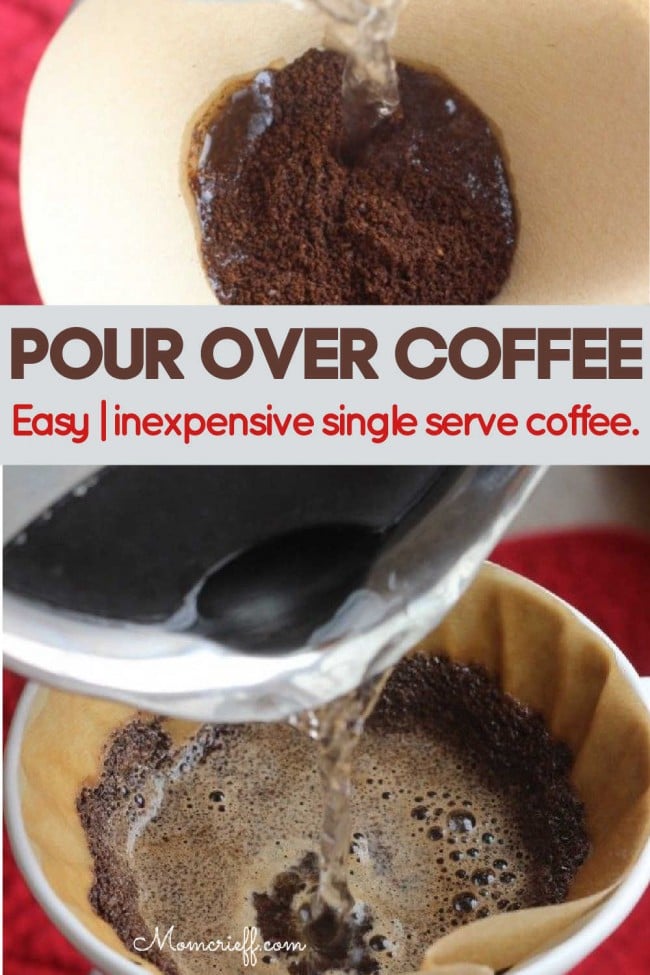 Ummm, I've got to go now.  I have an awesome cup of coffee I want to enjoy : ).
Easy recipes to go with your coffee!
Here are some super easy recipes.  To enjoy with your coffee, of course!
Three Ingredient  Peanut Butter Cookies - scratch recipe
Apple Spice Muffins - 3 Ingredients.
Country Apple Dumplings (using crescent rolls).
Shortbread cookies - scratch recipe - only 4 ingredients!
Cheerio Marshmallow Treats - with chocolate drizzle.