Looking for an easy red, white and blue dessert for the weekend? Try this mason jar trifle dessert. And the bonus is, there is chocolate too! It's kind of a really simplified trifle. That's an English dessert that can actually take quite a bit of time to put together. I enjoy making it since it's a traditional dish from my husband's family. My Father-In-Law showed me how to make it. But, he never made it in mason jars. It was always made in a traditional trifle bowl.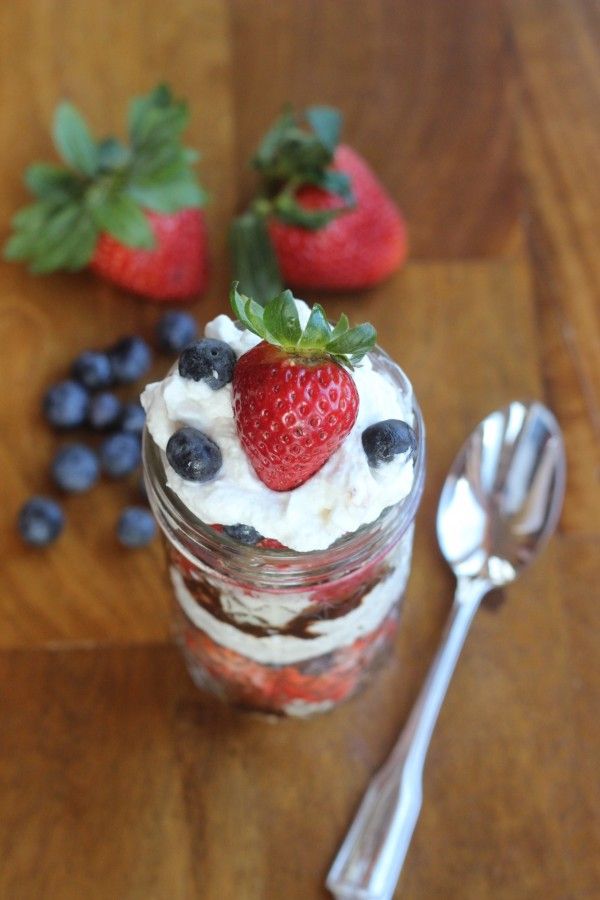 BUT, this mason jar trifle dessert tastes just as good and is ten times easier! Plus, serve it in a mason jar and it looks super cute and you have easy to grab individual portions. I've served this mason jar trifle dessert at BBQ's and this is a perfect preportioned way to serve trifle. When you make it in a trifle bowl or a big bowl, you end up having to find smaller serving dishes anyway. It's just easier and looks prettier if you do the individual portions.
Ingredients:
Strawberries
Blueberries
Whipped cream (homemade, from a can or a Cool Whip type product - your choice!)
Cake pieces (yellow cake or angel cake - made from a mix or store-bought)
Chocolate syrup
<h2>Directions</h2>
Layer torn cake pieces to fit bottom of mason jar
Add some chocolate syrup on top of the cake pieces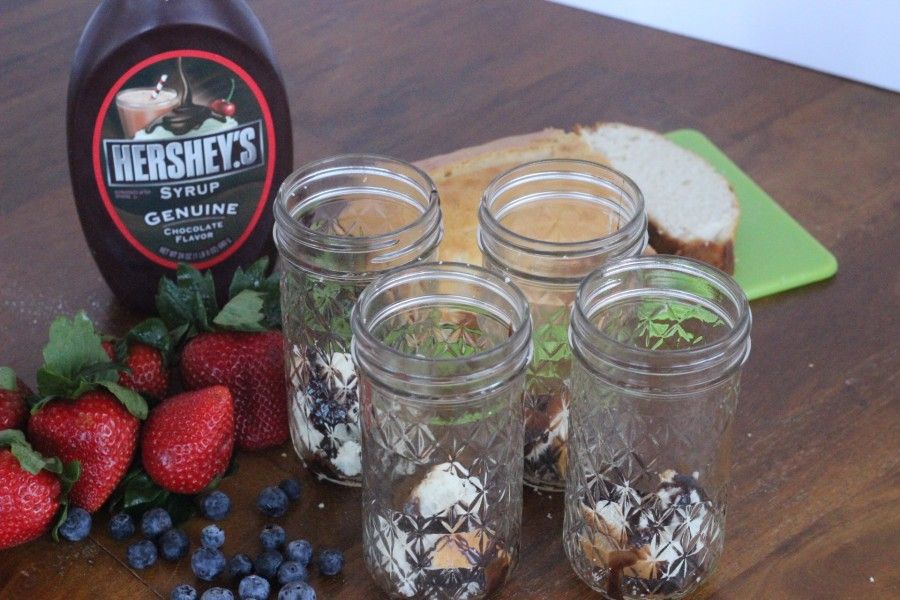 Chocolate syrup on top of cake - mmmmm.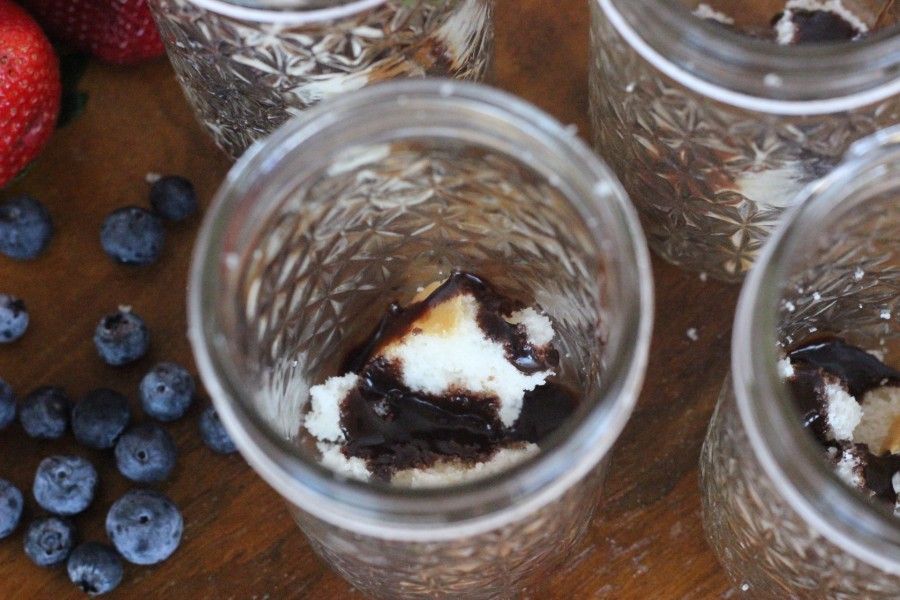 Add a layer of strawberries,
Add a layer of blueberries,
Add a layer of whipped cream.
(keep the layers relatively thin)
Repeat all layers, ending with the whipped cream.
Use some fresh fruit to garnish your delish dessert.
If you happen to have some baking chocolate at home, shave some pieces for the top. Totally optional, of course. I've never heard anyone say no to extra chocolate though!
Just a hint! This dessert can be customized to special events/holidays/tastes. This is a nice red, white and blue dessert, but nothing is stopping you from making this with just red berries for Valentines Day!
Yum!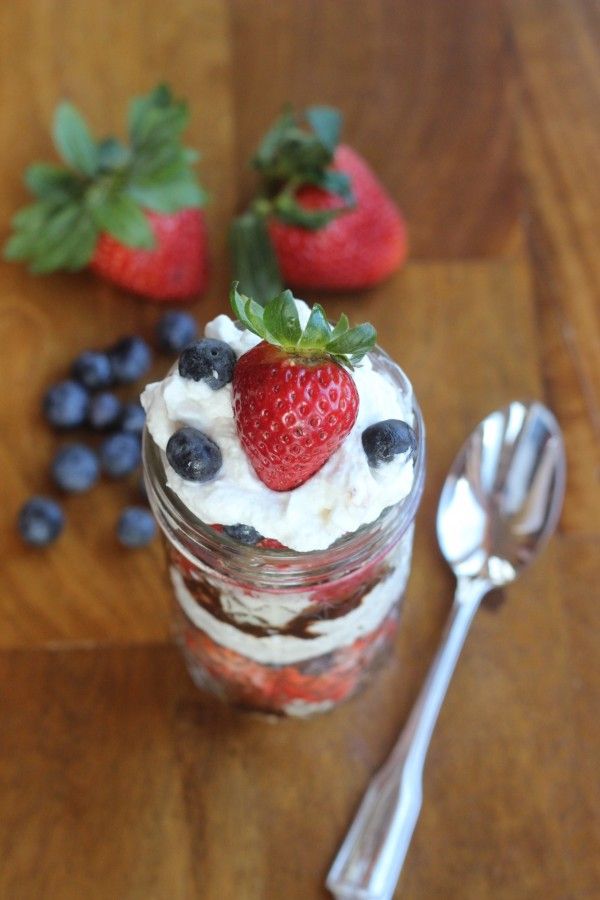 If you would like more easy recipes like this, please sign up to follow my website! My recipes are easy and taste great!
[contact-form][contact-field label="Name" type="name" required="true" /][contact-field label="Email" type="email" required="true" /][contact-field label="Website" type="url" /][contact-field label="Message" type="textarea" /][/contact-form]