Set up and build your own parfait yogurt bar.
I love hosting a good yogurt bar!  They are a wonderful way to share breakfast with a larger group of people.  There is something for everyone!  Crunchy granola, smooth yogurt or delicious fresh berries.   Easy to put together for breakfast or brunch.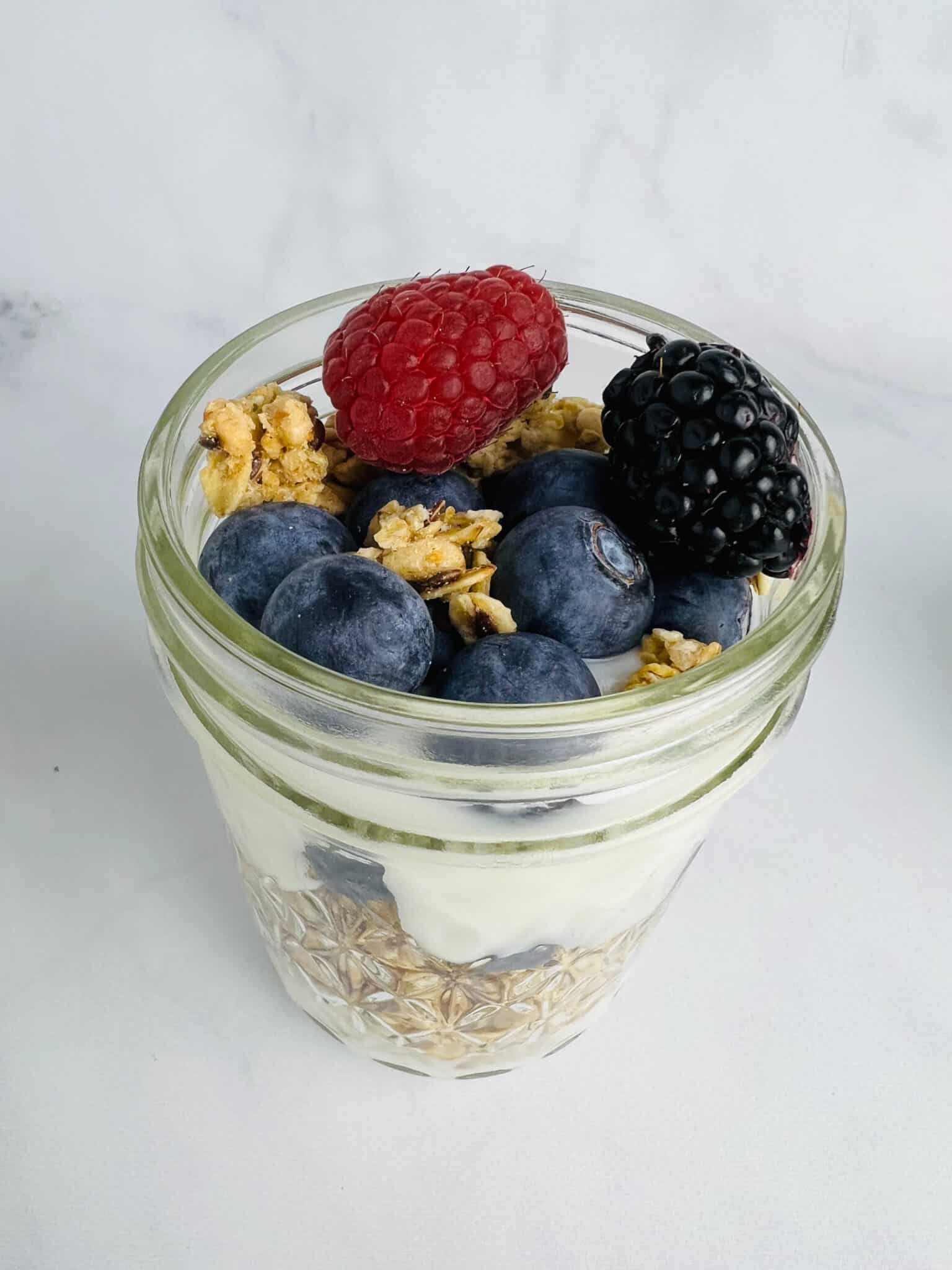 When would you host a yogurt bar?
There are so many options! But here are some ideas.
Family breakfast or brunch
Breakfast for overnight guests
Neighborhood coffee (yes, I used to invite the whole subdivision!)
Ingredients for yogurt parfaits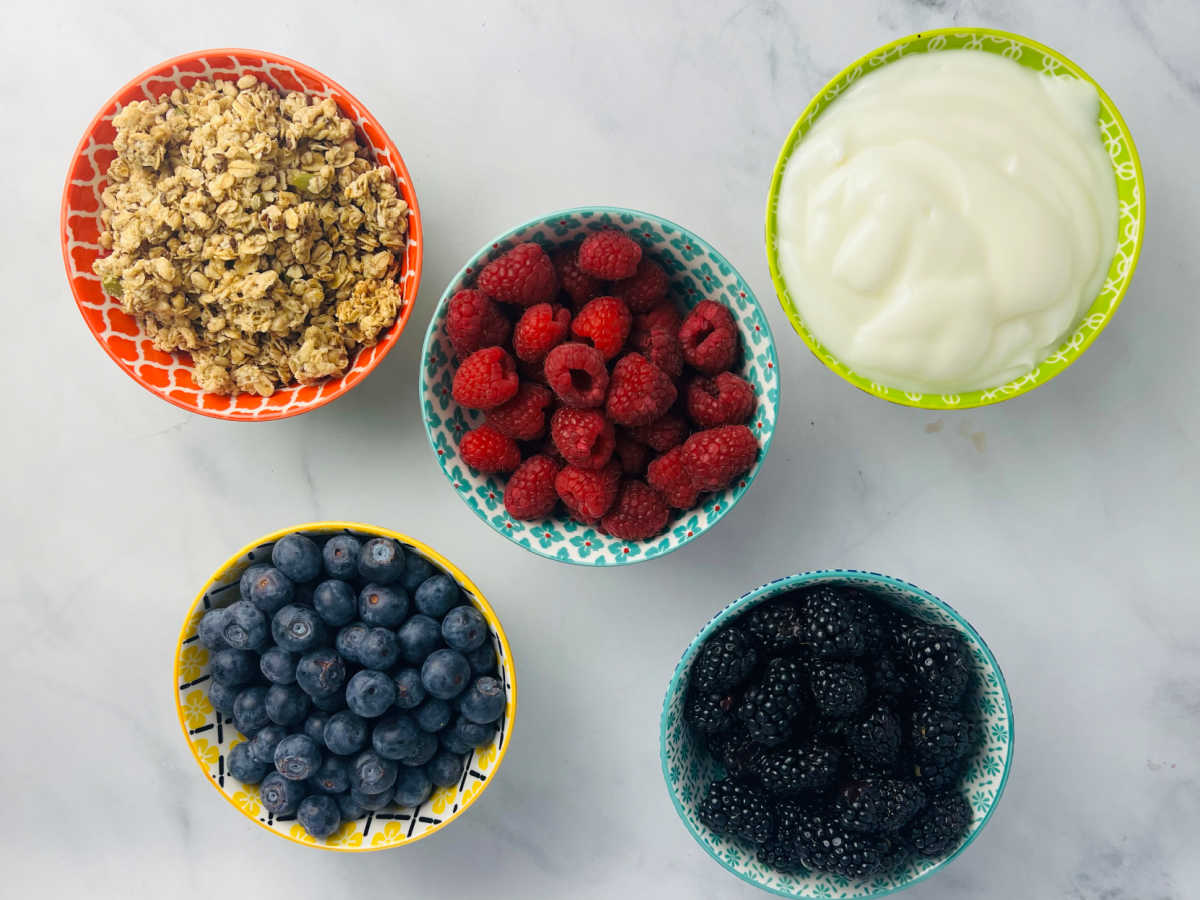 Yogurt
If you know your guest's preferences, there are ways to tailor your yogurt to the crowd. For example, kids often like a regular sweetened yogurt (Like vanilla Yoplait). People looking to eat healthier may prefer plain Greek yogurt, with a lower calorie count and a higher protein level. No matter what yogurt you serve, give it a good stir. It looks more appetizing when it's smooth.
If it's a larger group, I might serve two separate bowls of yogurt and label them.
Granola
Get your favorite granola. I like the kinds that have a nice crunchy texture and include things like pumpkin seeds. Granola doesn't need to be expensive but it does need to be good quality.
A variety of fresh fruits!
I love using fresh berries! Not only are they delicious, appetizing and healthy, they are easy to prepare for the hostess. The last time I served yogurt parfaits, I had blueberries, raspberries and blackberries. Buy berries when your grocery store has them on sale!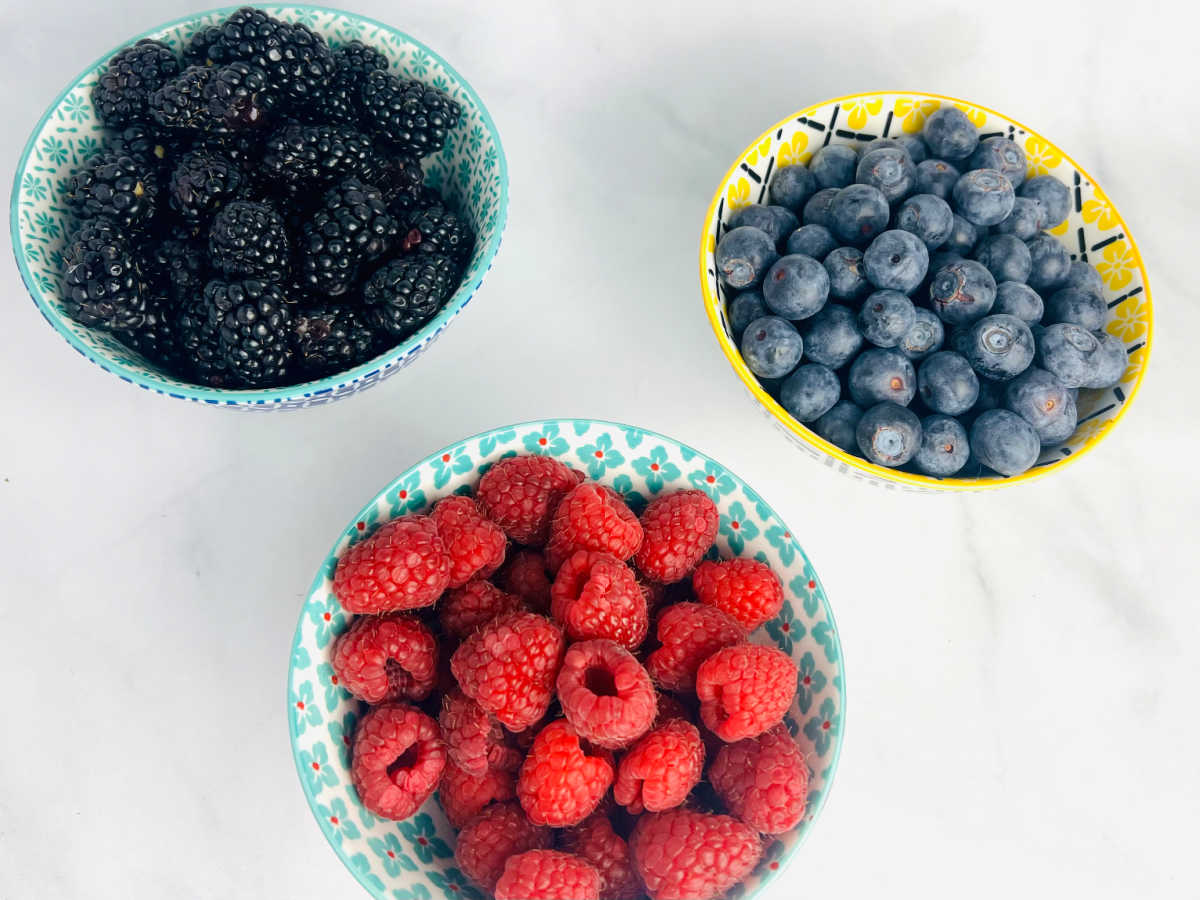 Another nice fresh fruit combination in the summer includes melons. Cut up watermelon, fresh cantaloupe, watermelon or honeydew melons.
Strawberries are always delicious! Just make sure they are ripe. Sometimes I mix up the variety of toppings based on what is available and sometimes just a bright color combination.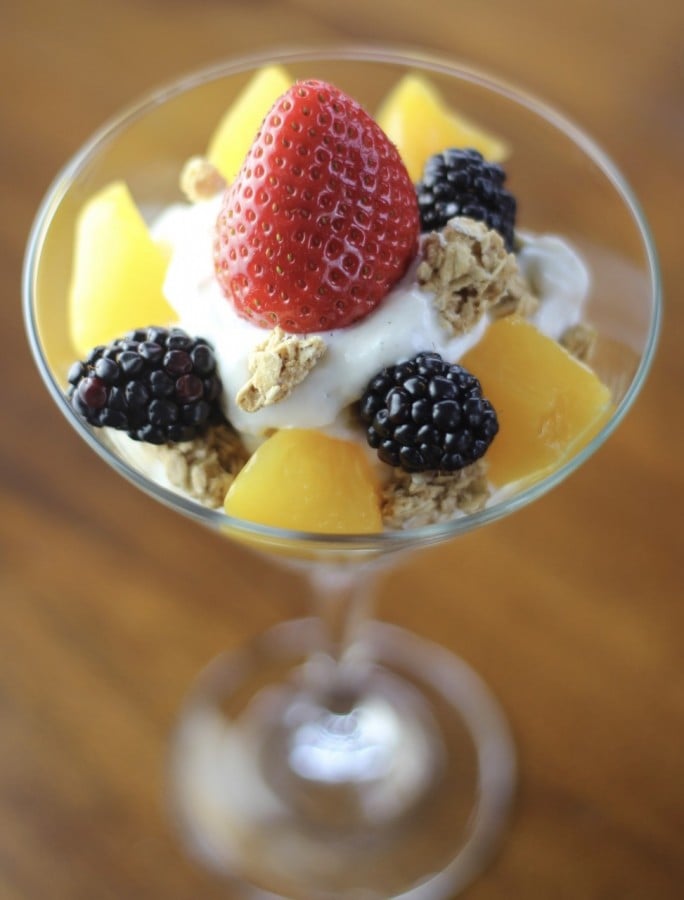 If fresh fruit is not as available or is expensive, canned fruit (peaches, pineapple, pears, fruit cocktail) and frozen fruit are a perfectly acceptable option!  Have you seen how nicely berries are frozen now?
Optional toppings
These can be a 'bonus' type of ingredient to your delicious parfait!
Honey - available to drizzle on top.
Nuts - walnuts, pecans and almonds are my favorites.
Nutella - yes, please!
Chocolate syrup - who doesn't love chocolate drizzled on fresh fruit!
Serving dish
I love a pretty serving dish. Perhaps I should call it a glass.
Use fancy martini glasses, wine glasses (for overnight guests, showers, etc) or practical (mason jars, pretty clear plastic cups), or just use a small bowl! Use what you have. But, I will share that putting out your cocktail glassware does impress!
Don't forget a serving spoon in each fruit and topping dish!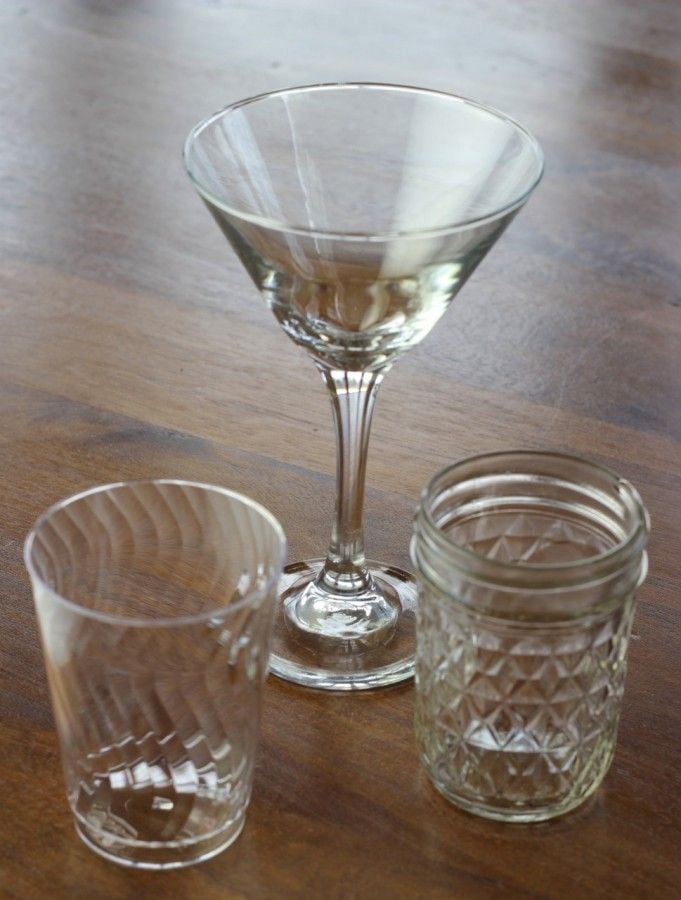 Mason jars are also great for this.  The big benefit is you could easily make a breakfast to go!  Perfectly portable.  I love the crystal ball jars.  I had a hard time finding them and had to order them online. To see exactly what I ordered, click here.  Keep in mind there are different sizes of mason jars available - that can help with portion control.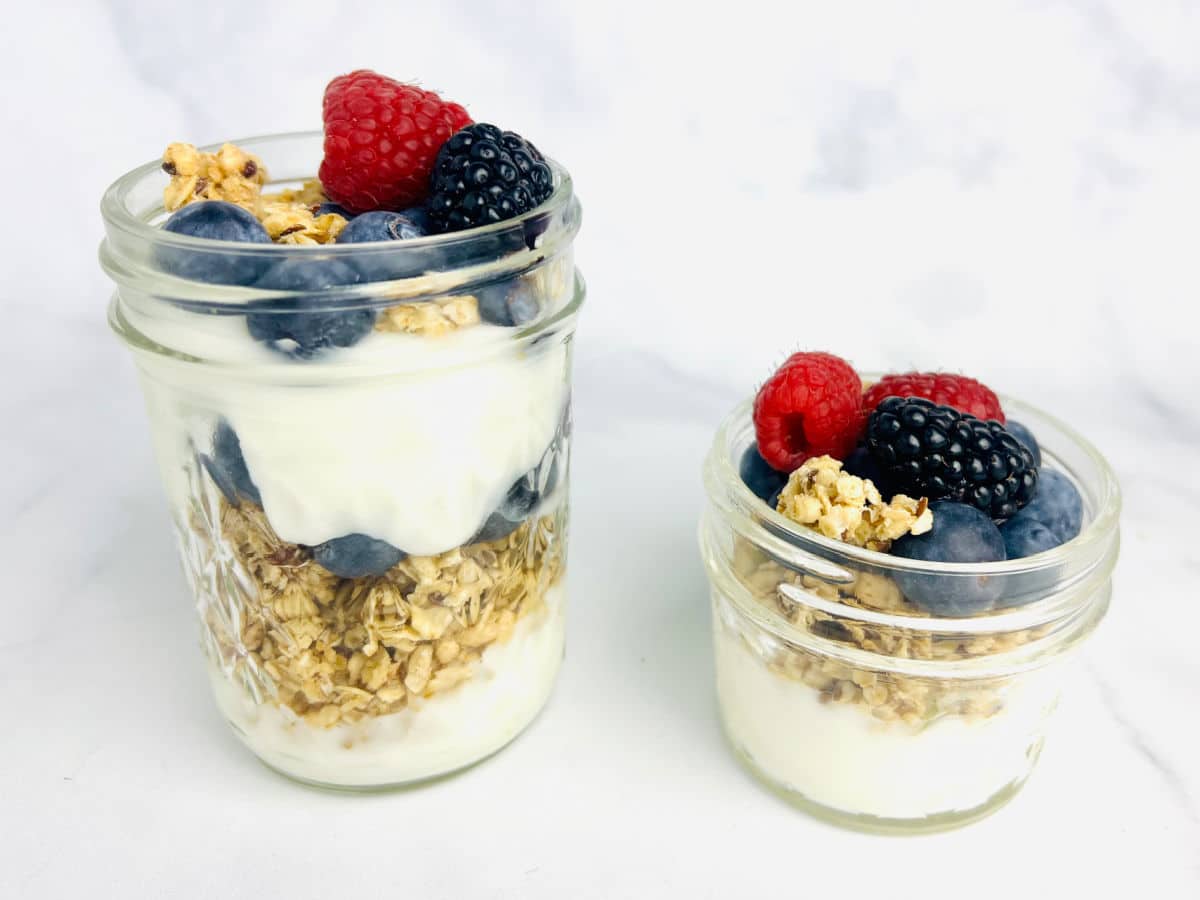 For a larger group, be kind to yourself.  There are pretty, inexpensive plastic cups out there too!  You still have the impact with a fraction of the work to clean up.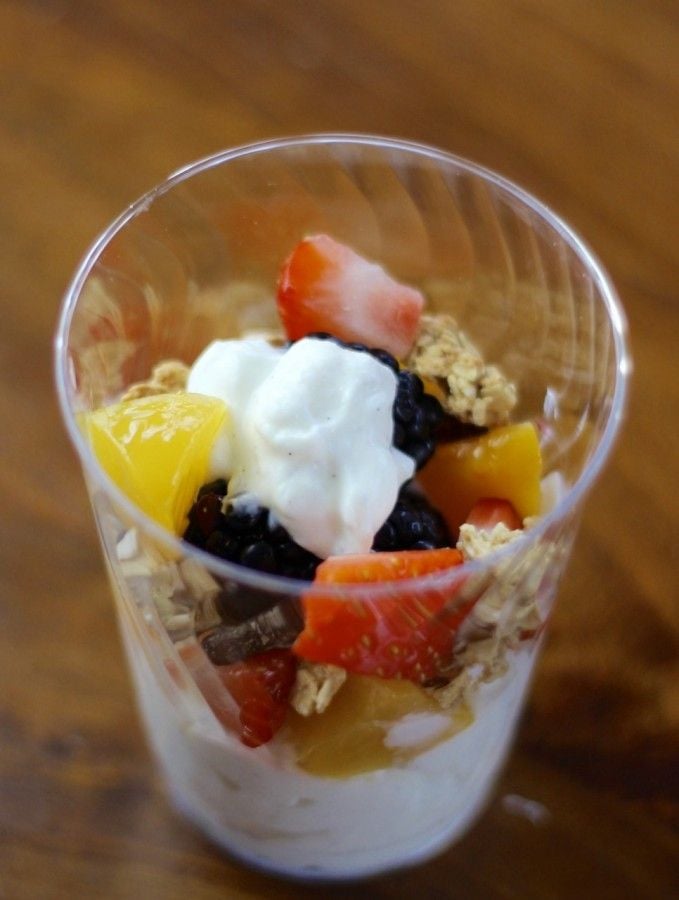 Serve a variety of beverages
When feeding a group, don't forget to provide a variety of beverages. Nothing fancy, but this is what I would have available for a larger group
Coffee (regular and decaf.)
Tea (a variety of herbal)
Diet Coke (I could never, but some people have their DC every morning)
Orange juice
Water
If you want to invite a group of people over for breakfast, a yogurt bar is a wonderful way to accommodate different tastes.   It would be a great way to serve a big family group staying over too!  There is something for every taste.
Breakfast to go
One more important tip. Put a lid on the mason jar and you have breakfast to go!
Put one of these mason jar storage lids on top and you have an easy portable breakfast.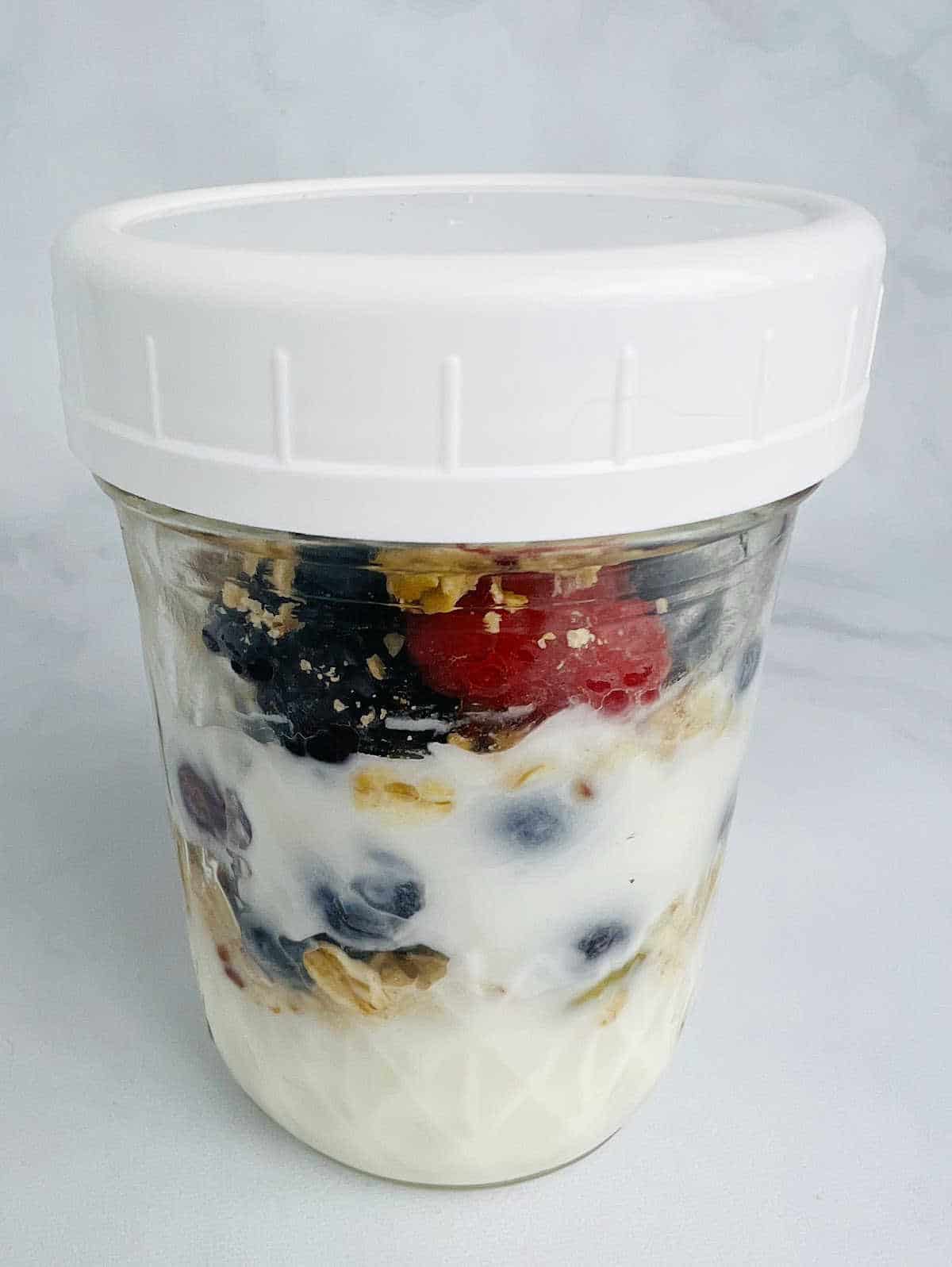 Just a fyi, here is another easy breakfast (or lunch) to-go meal in a mason jar!  Take a look at my overnight oatmeal recipe. Here is another portable breakfast/lunch/snack Three Ingredient peanut butter and banana roll ups
Print
Yogurt Parfait Bar
Crunchy granola, smooth yogurt and fresh fruit or berries are the main ingredients of this delicious yogurt parfait bar.  A simple way to provide friends, family and guests a customizable breakfast.  Perfect for picky eaters!
This can be a special breakfast for your family, overnight guests or for a baby or wedding shower!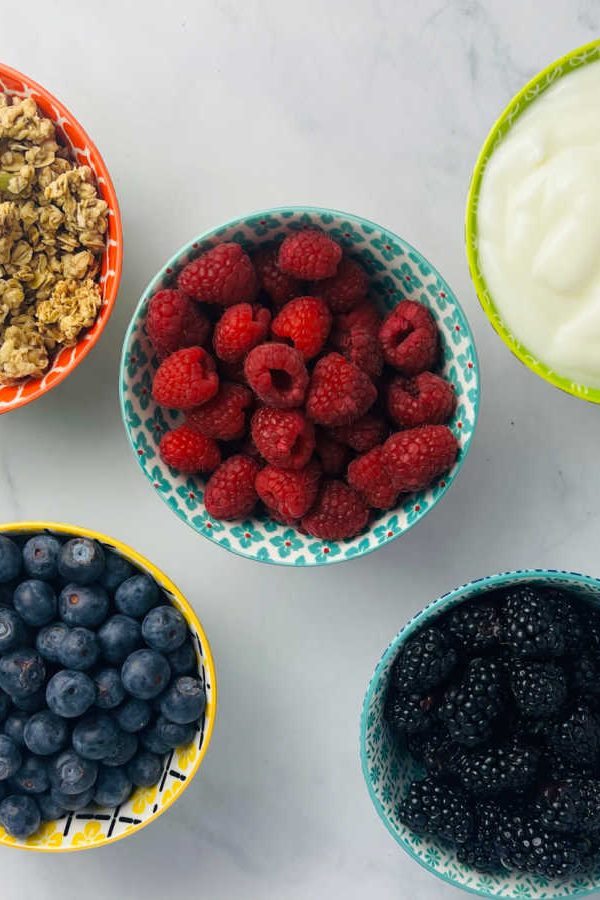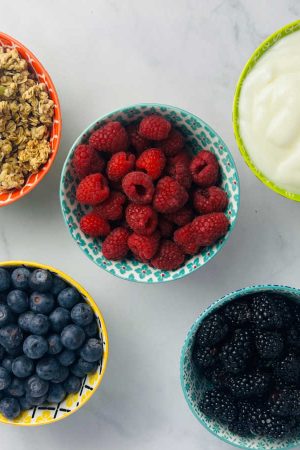 Fresh fruit or berries
Yogurt (sweetened or Greek-style)
Granola
Optional toppings include drizzled honey, drizzled chocolate syrup,  and pecan or walnuts.
Instructions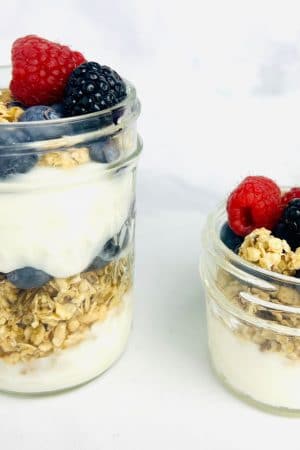 Allow guests to serve themselves!  Just prior to breakfast or brunch, put out the following items.
Three types of fresh berries or fruit
A bowl of your favorite yogurt
A bowl of good quality granola
Notes
Serve in fancy martini glasses for a more formal look or in mason jars for a simple but practical container.
Use seasonal fruit or berries, and take advantage of grocery store sales.
Frozen fruit or cut-up canned fruit also works well.
For detailed serving suggestions, see the full post, Yogurt Parfait Bar.
Looking for another good breakfast or brunch recipe?
Originally published Feb. 12, 2016