Simple Christmas decor at my front door!
Snow always adds the perfect touch to outdoor Christmas Decor! The beautiful white powdery snow looks so pretty at the beginning of the winter season and at Christmas!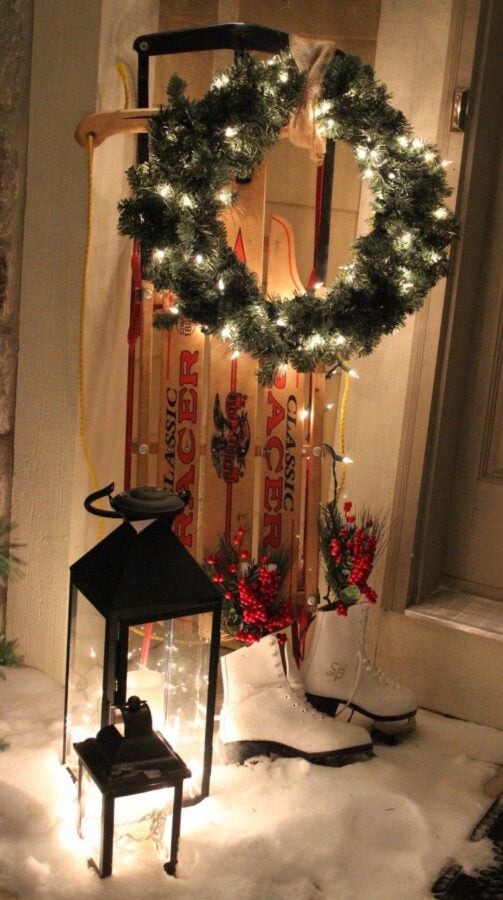 This year I decided we were going to cut back out outside decorating. Actually, the weather probably contributed to that decision more than anything. We went from decent to nasty winter weather in the space of a couple of days. We knew it was coming but it still caught us by surprise.
It's my front door that I focused on this year.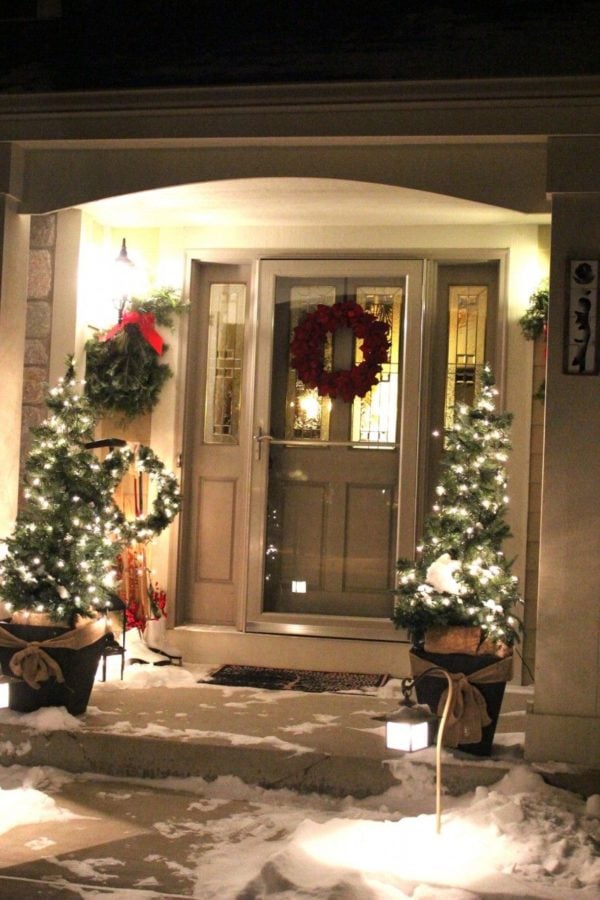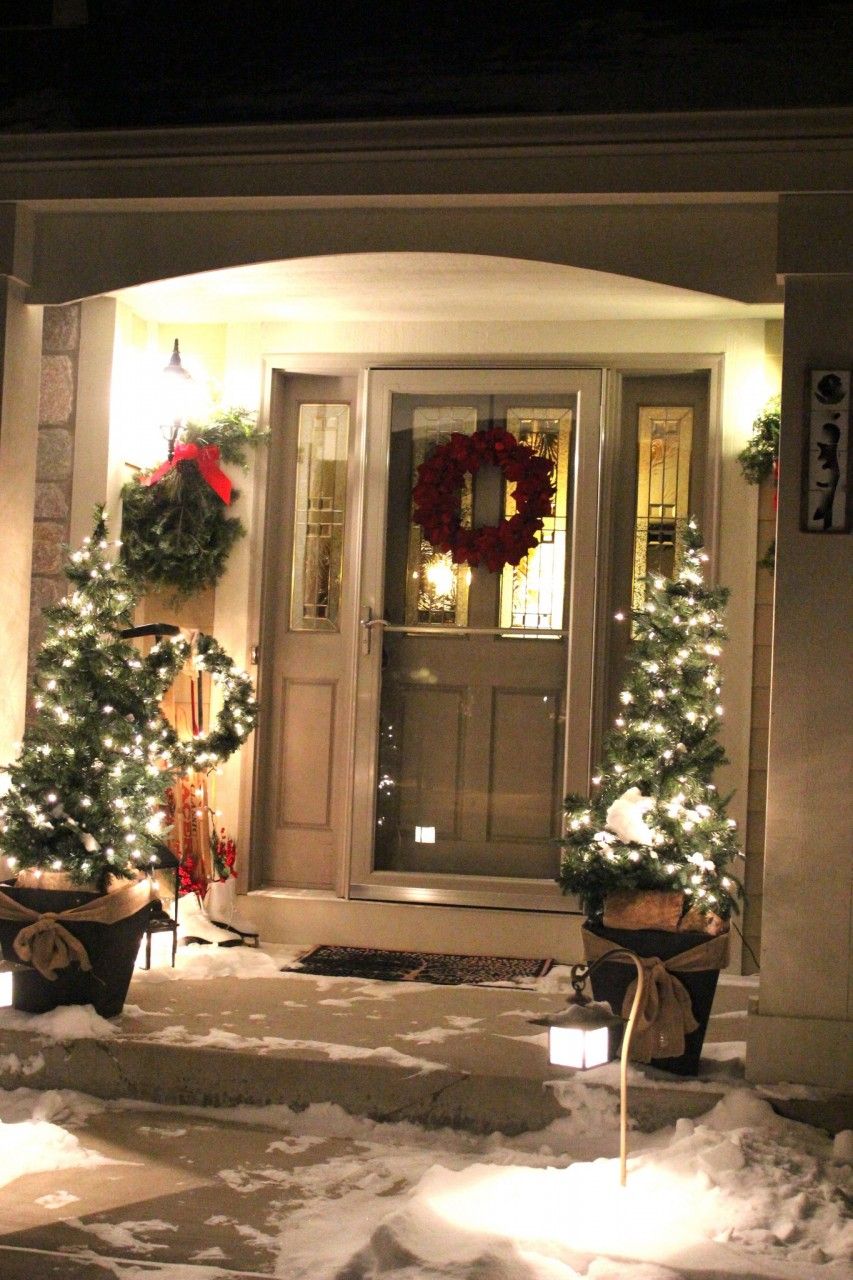 I hope you find it welcoming!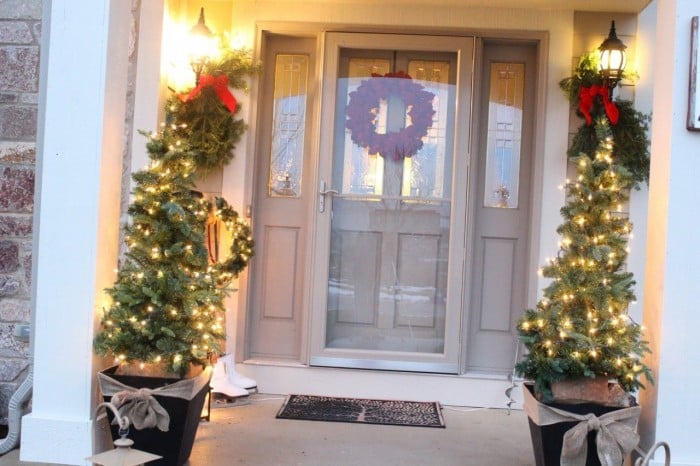 One of my goals was that my front door would look interesting and welcoming in the daylight and at night.
I like my Wintery Christmas decor during the day but LOVE it at night.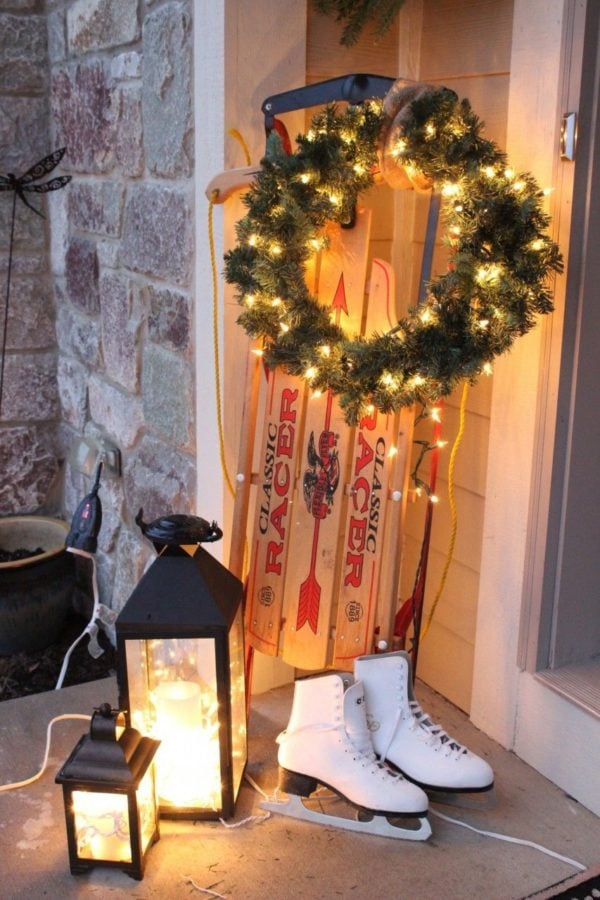 I had some battery operated candles in my lanterns in the fall but it just wasn't bright enough for winter. I happened to have a string of white lights so I used them. Fortunately, they had white wires which I think looked way better than the green wired lights would.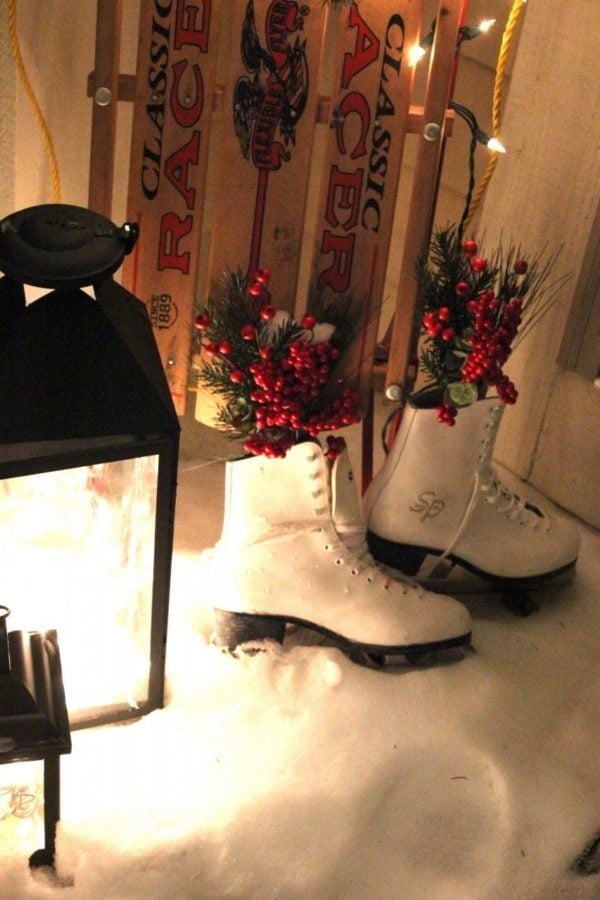 I put a very plain wreath on the sled. Just added a string of lights. I tried a few big bows but they didn't do anything for me. I think because a had my red poinsettia wreath so close on the front door my sled wreath needed to be very simple.
Or, maybe this guy made sure the wreath stayed plain.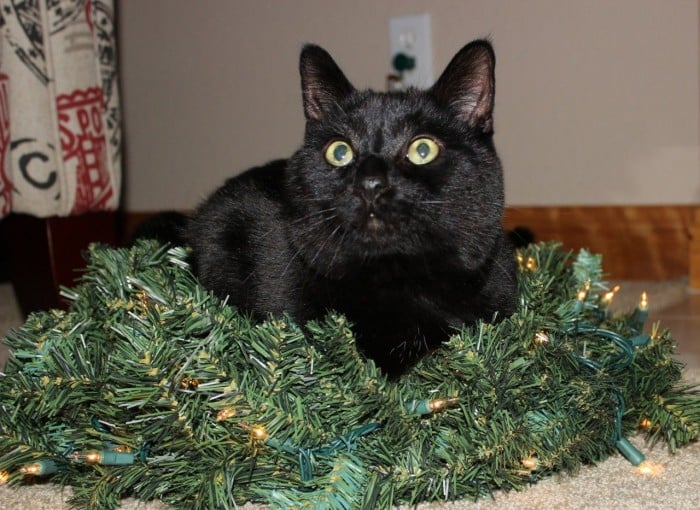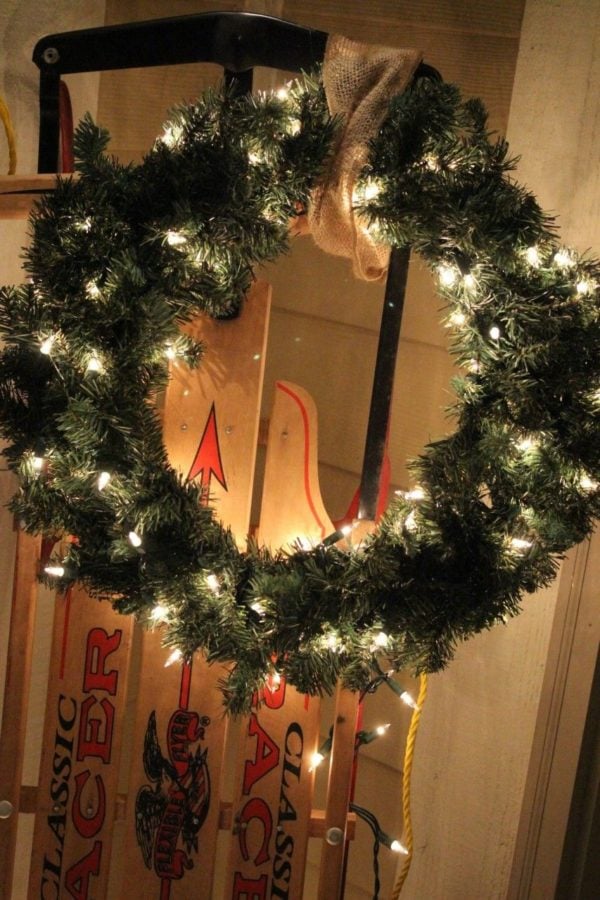 Here is the red poinsettia wreath.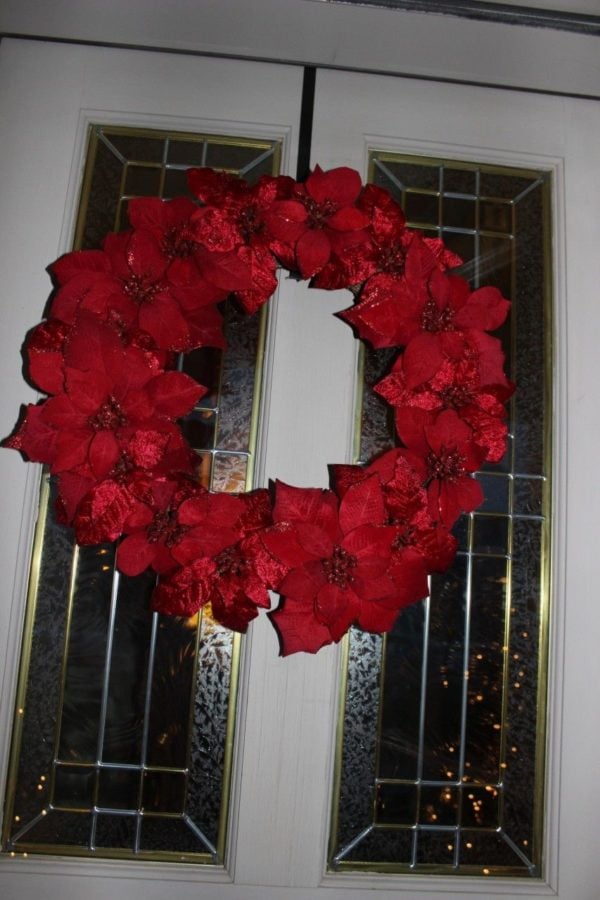 And of course, I had to buy something from my local Boy Scouts. This year I tried a couple of swags. Not a hundred percent sure I'll go that route again.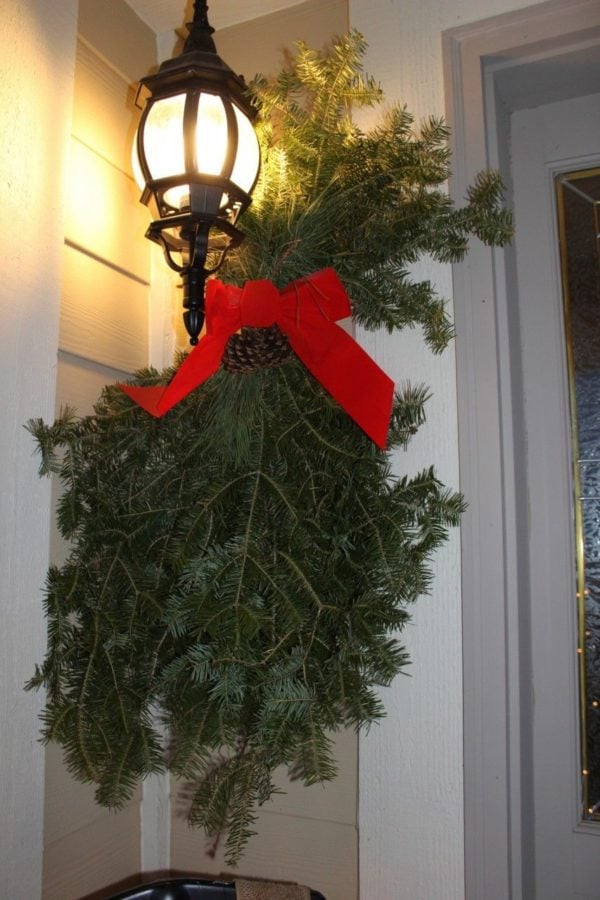 Mother nature sure did help us out with the pretty snow, didn't she? The big bonus, the snow does a great job hiding the wires from the lights 🙂 !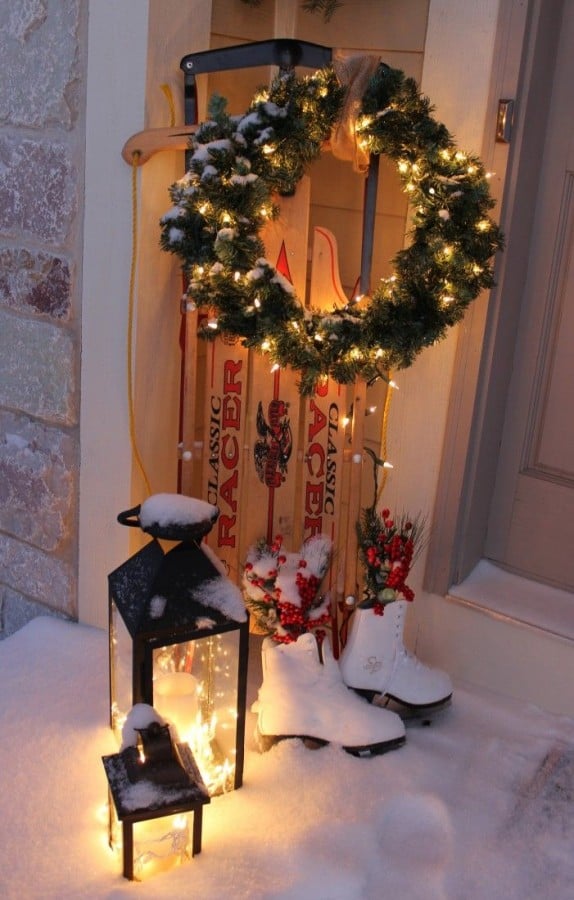 See other outdoor Christmas  decor ideas!
Outdoor Christmas decor - day and night.