The beauty of geraniums is they bloom all summer long. The floers will stay plentiful as long as a few maintenance items are done for your geranium. This is my favorite flowering plant of all annuals! A little pruning of the old blooms with help keep the plant having a showy display of flowers. In this post, I am talking about annual geraniums (pelargoniums), not the perennial geranium or wild geranium.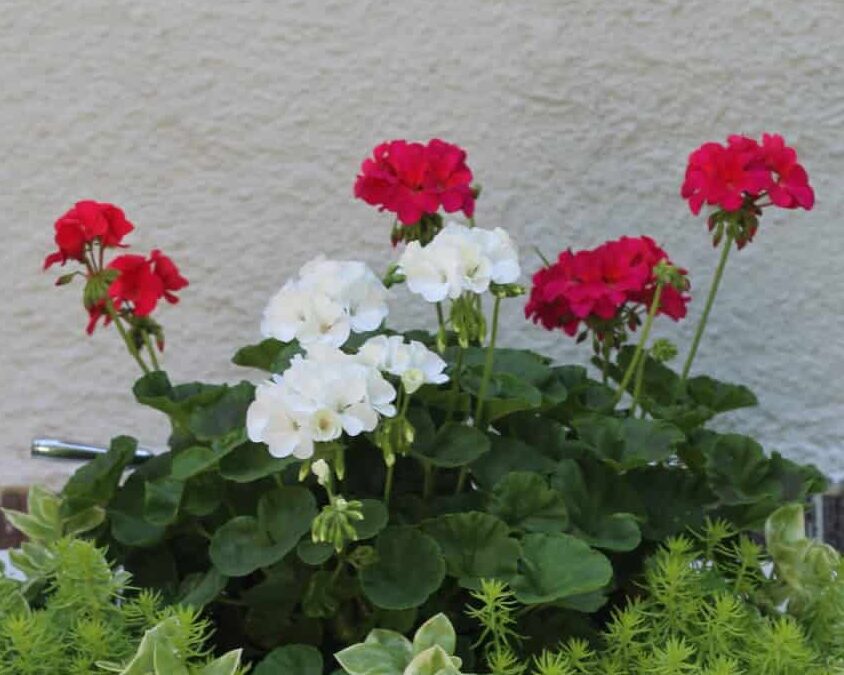 Why Deadhead Geraniums?
Plants naturally try to reproduce to keep themselves alive. Geraniums and many other flowers do this by creating seeds after the flower has blossomed. This takes energy from the growing plant. If the spent flower is removed, the plant will continue flower production to grow more seeds. If the plant can't go to seed, the plant will keep growing additional flowers. This is one of the essential parts of good geranium care. If you are in deadheading mode, you may also want to look at this article on how to pinch back petunias.
If you also love geraniums as much as I do, you probably want to take a peek at the red geraniums post and the planter geraniums post.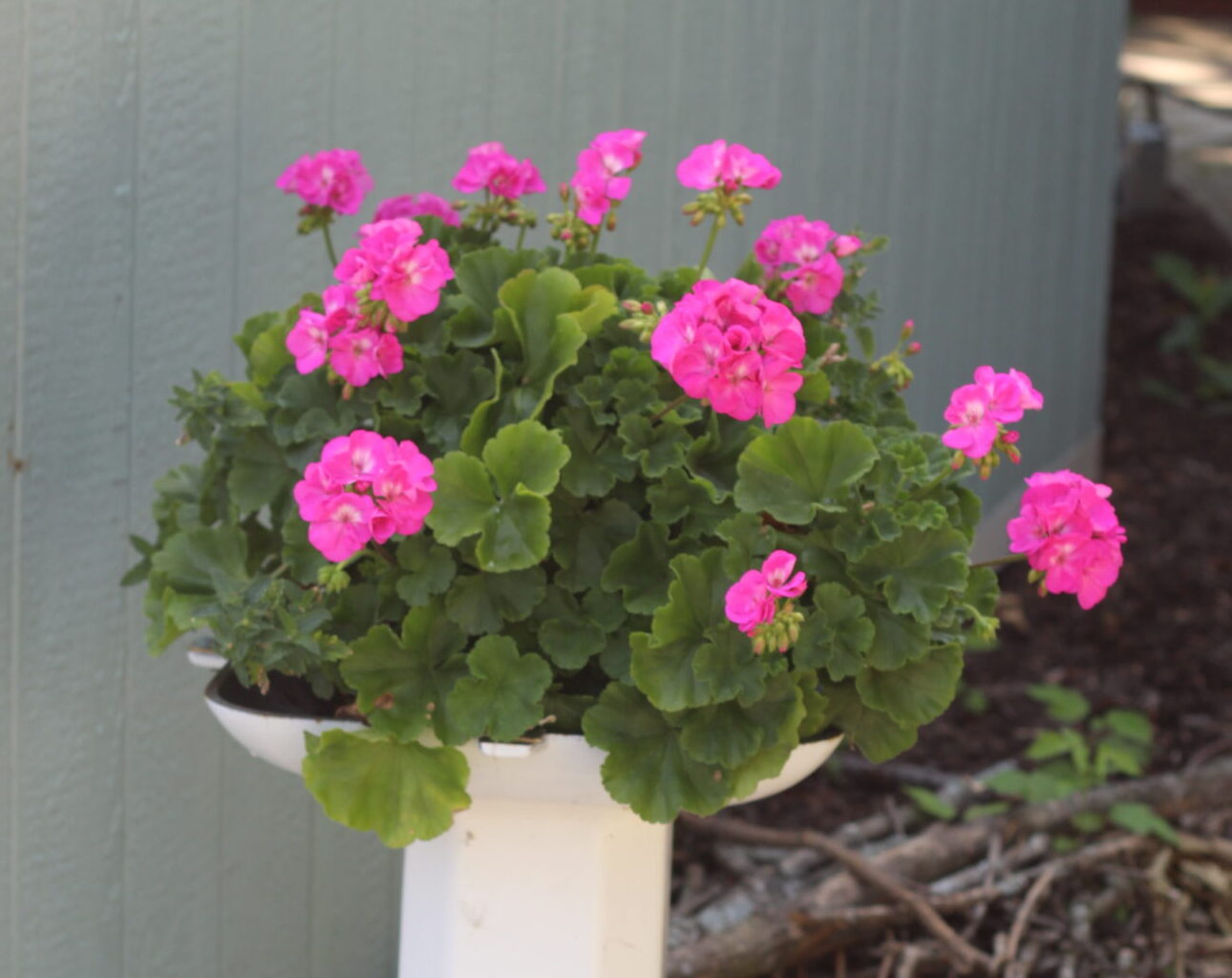 Care tips
Watering your plants in the summer is so important for the health and longevity of your planters. Fertilizing is also important. There are lots of details in this how to water your plants article.
When to deadhead
I find deadheading geranium flowers to be a very simple chore. It can easily be done by hand, with no need for any tools or gloves. It is important to do it correctly for the benefit of the plant and for the aesthetics of the plant in general. Pictures are provided below so you can see the individual steps.
But first, you need to recognize when to deadhead. The geranium cluster of flowers is spent, it's an old bloom crying out for you to deadhead the old bloom.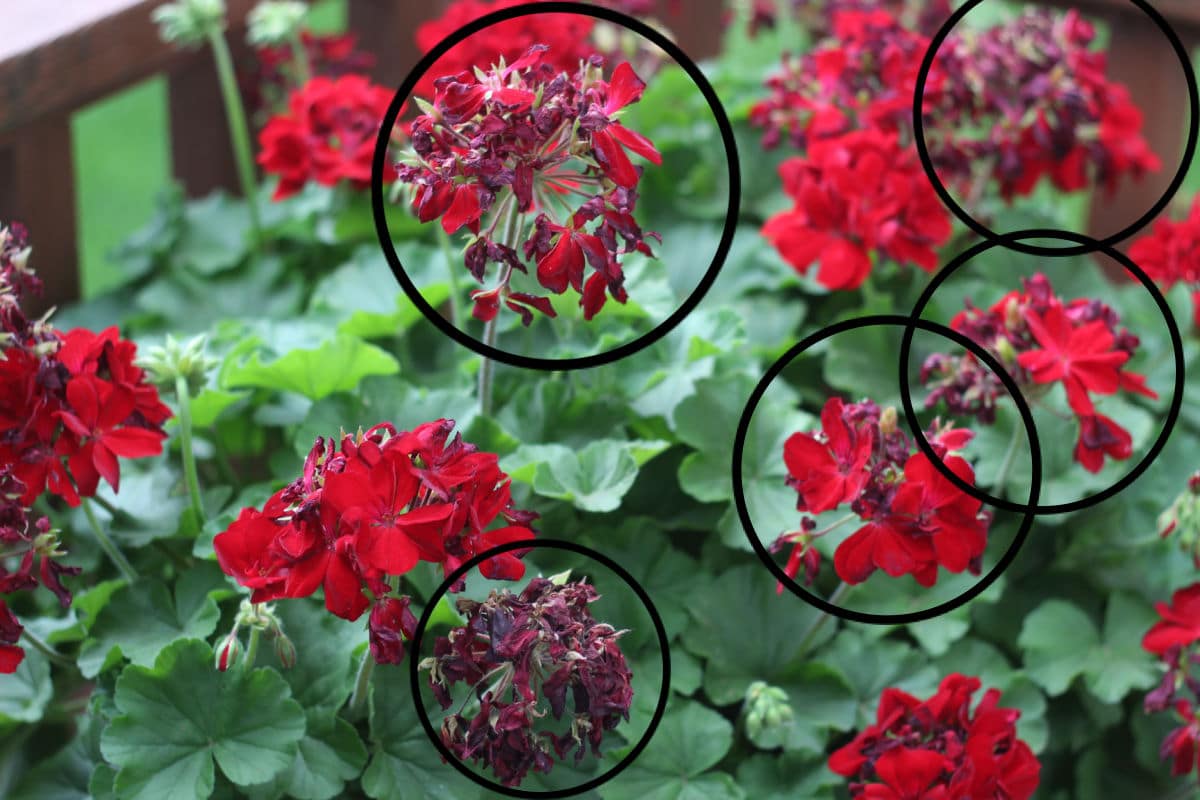 I've circled the ones most in need of being removed.
To snip or to snap?
Of course, you are able to snip the flower stem off with a pair of sharp scissors or gardening snips. You do need to make sure to snip at the base of the flower stem right at the joint.
I prefer to snap the faded flower stalk right off. If you choose to snip, do that in the location I'm showing you to snap the geranium flower off.
Follow the stem down to where it is attached to the main plant stem. Forgive my gardening nails! Manicures just don't stand up to days spent gardening!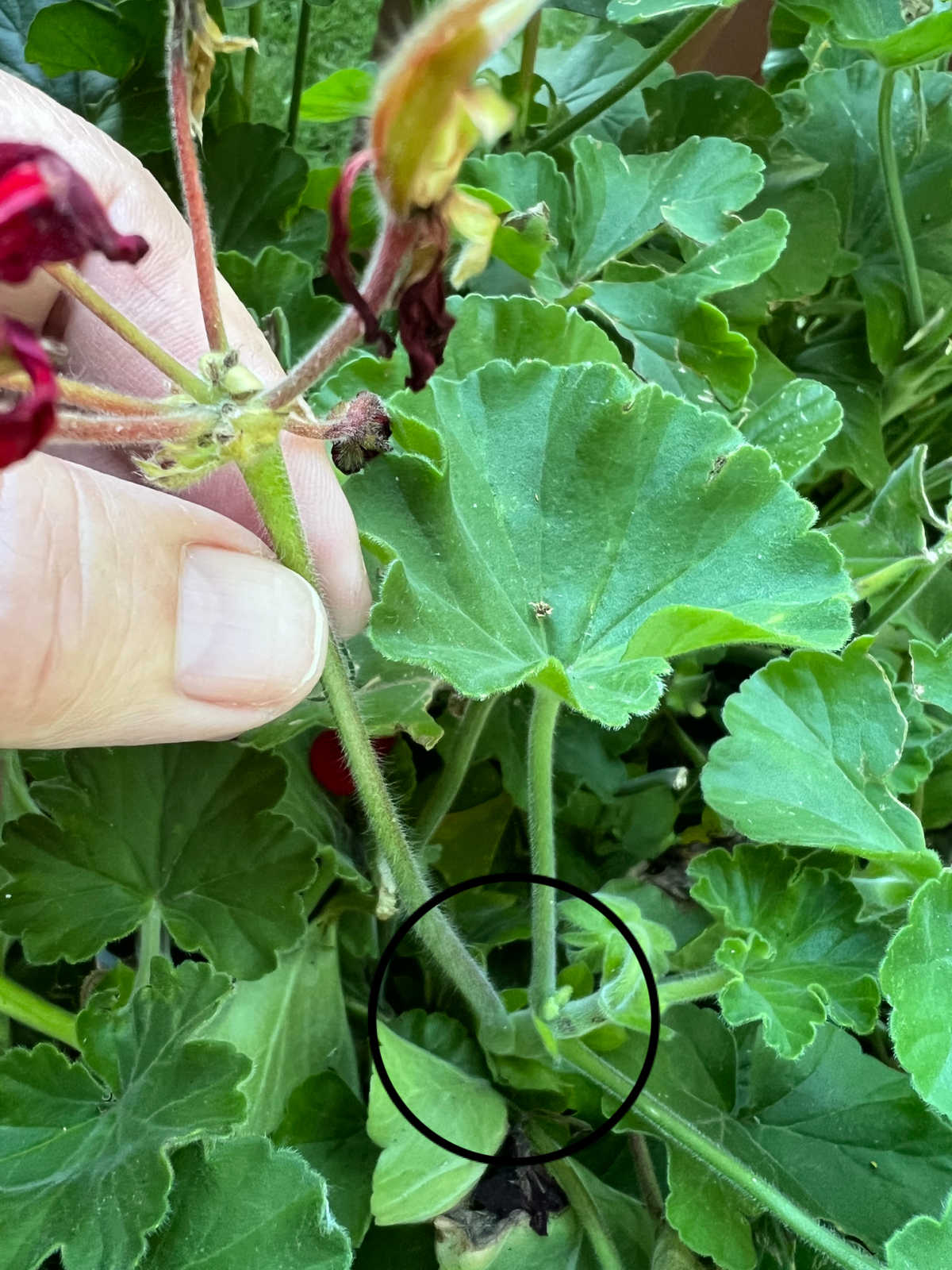 A closer view of the "V" where the flower stalk and the flower stem meet. Just slide your finger and thumb close to where the joint is. Below is a closer look.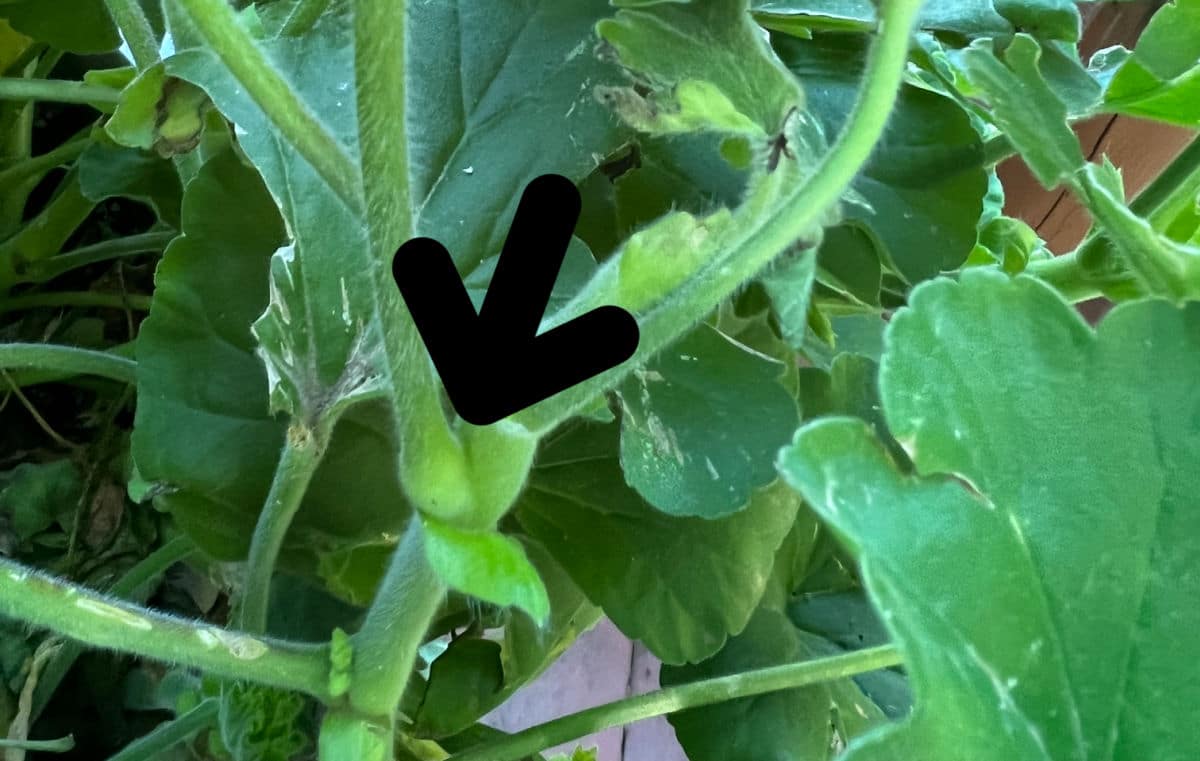 Just give the stalk a little push down and it will make a satisfying little snap. You can usually feel it more than hear it.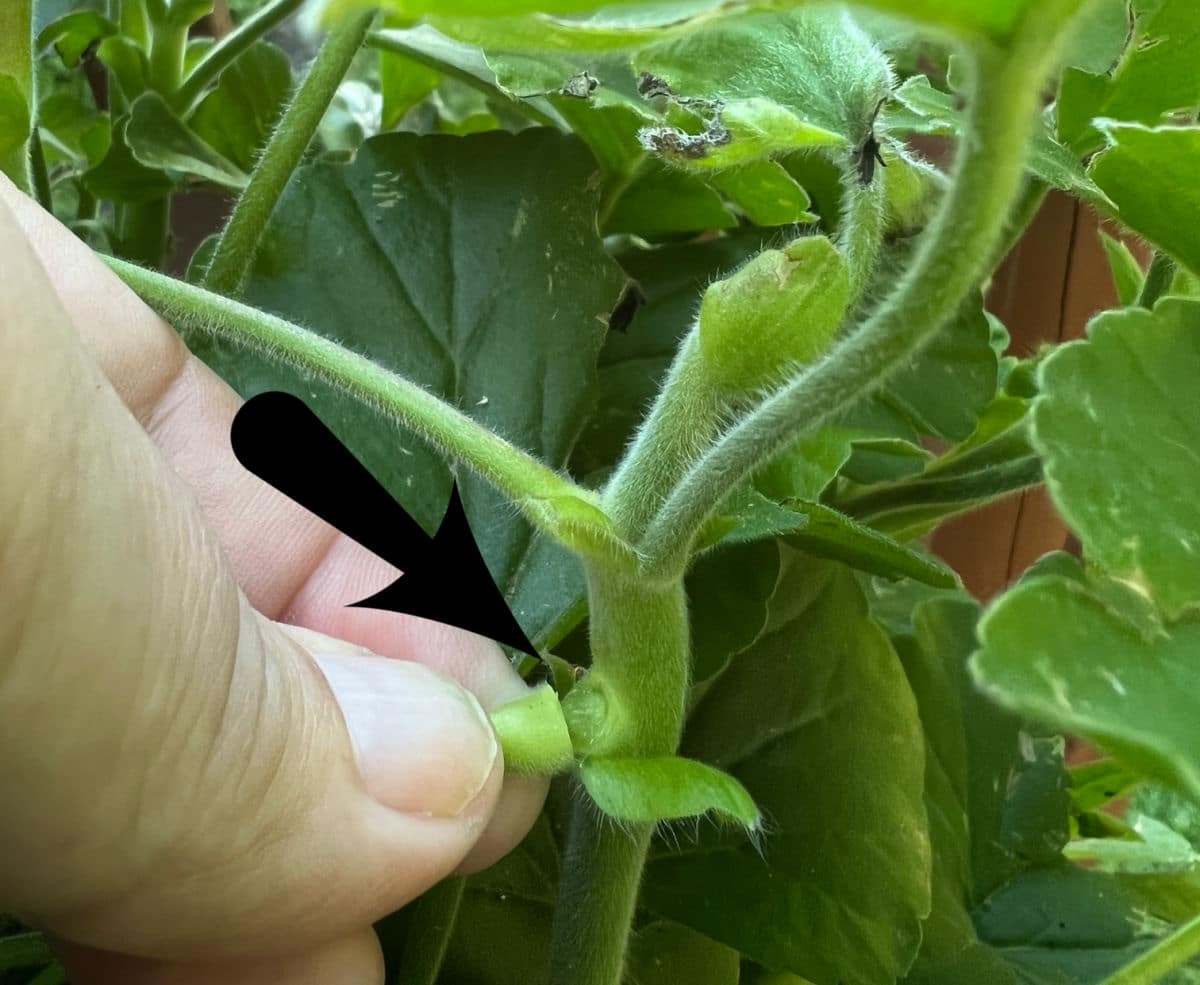 You end up taking off the bare stems and the dead heads of the top flowers. There are no leaves attached to the flower stem.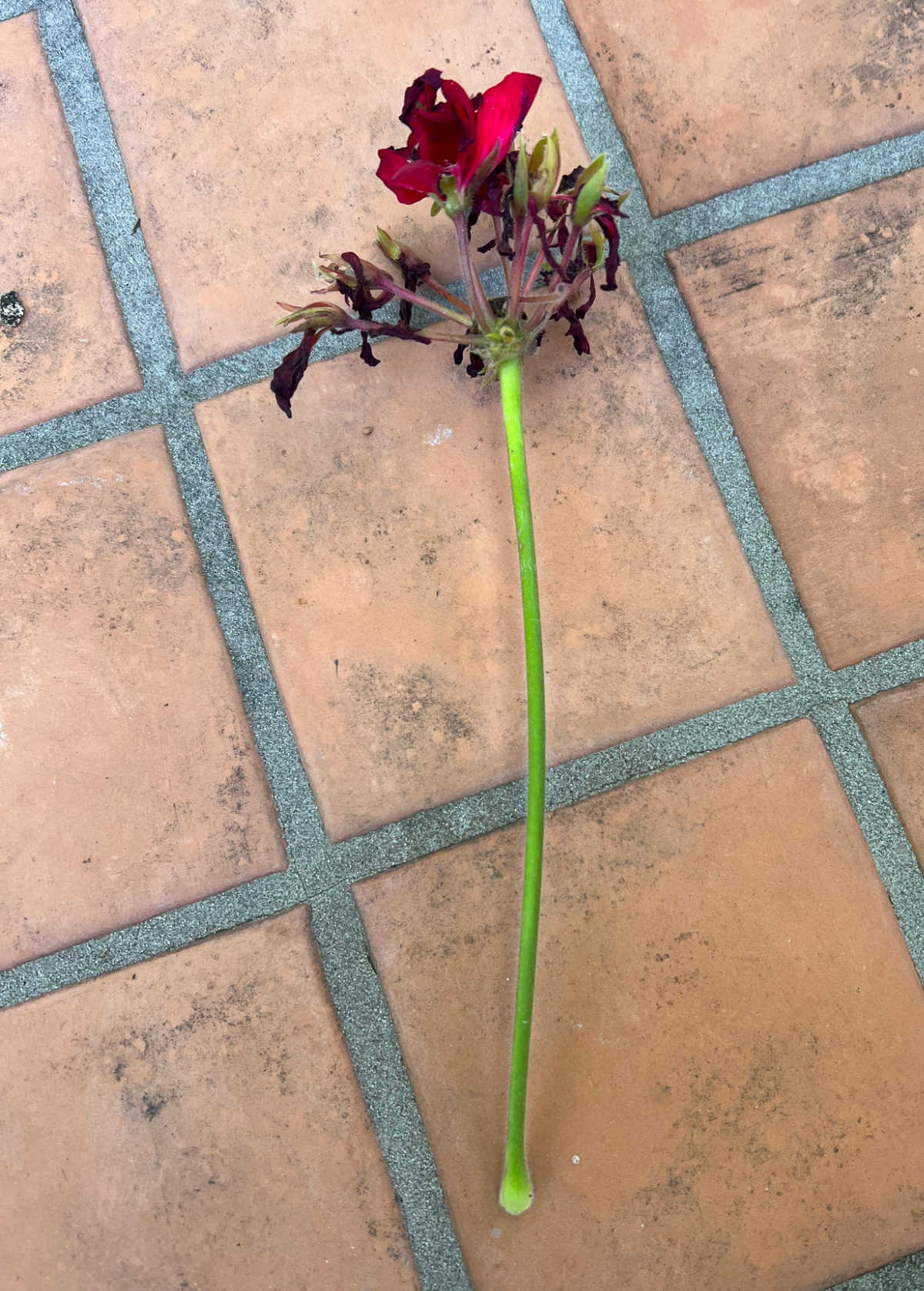 DO NOT just remove the top deadhead flowers like I show in the image below. I've seen plants where the entire flower cluster is the only thing removed and not the thin stem.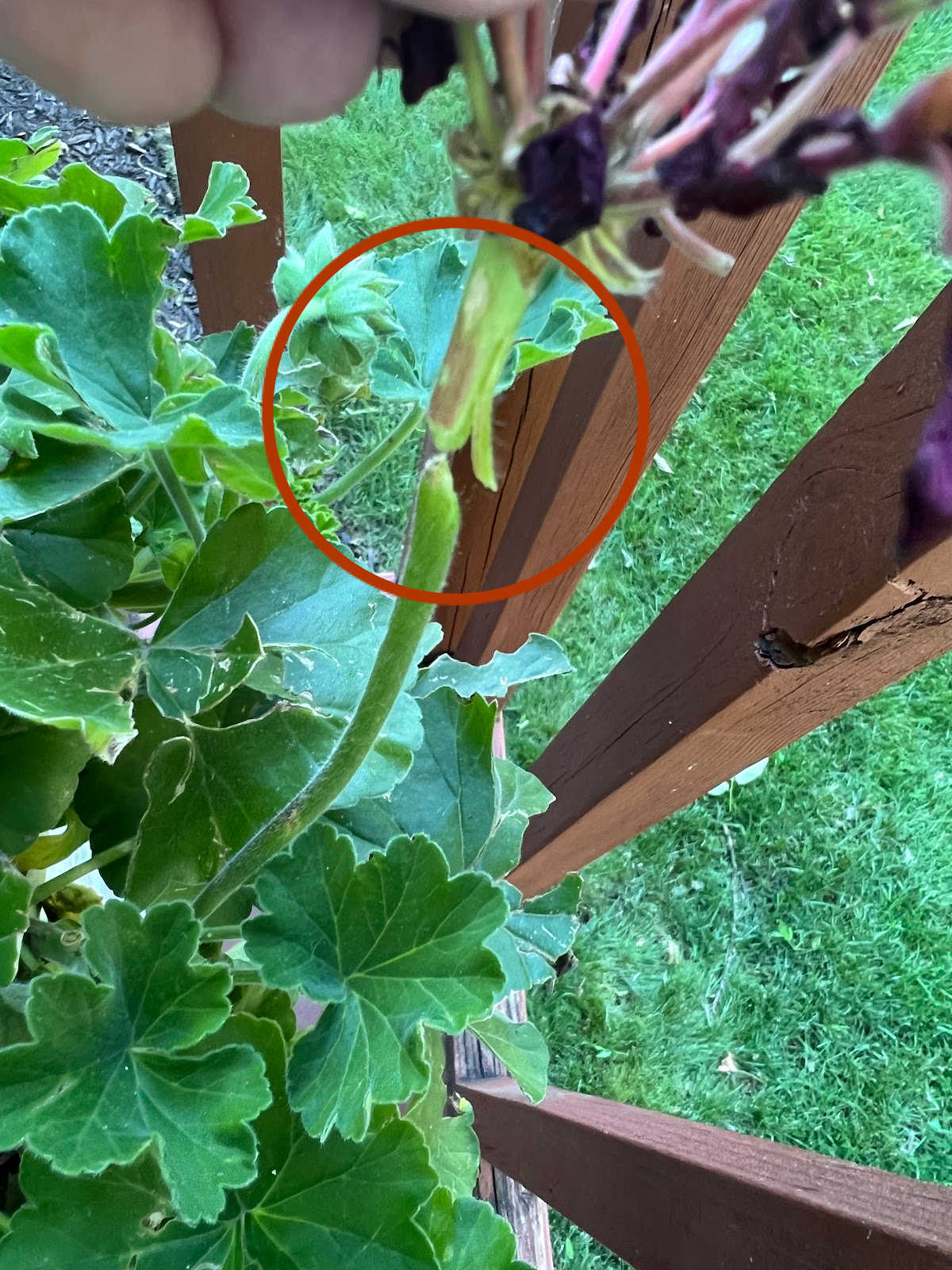 You end up with all kinds of picky stalks sticking up.
What to do after deadheading
The flower stalks you have removed can just be tossed into the compost pile (or your yard waste collection area).
The geranium plant is going to focus on creating new flowers. I find it's a good idea to give the plant some diluted water-soluble fertilizer to give it a boost nutrition-wise.
Personally, I have found this bloom-boosting fertilizer to be the best for keeping my flowering plants blooming. Just a word of caution, don't use this towards the end of the season on any of your perennials.
Give your geranium plant a few days and your plant will be in full bloom with lots of color again!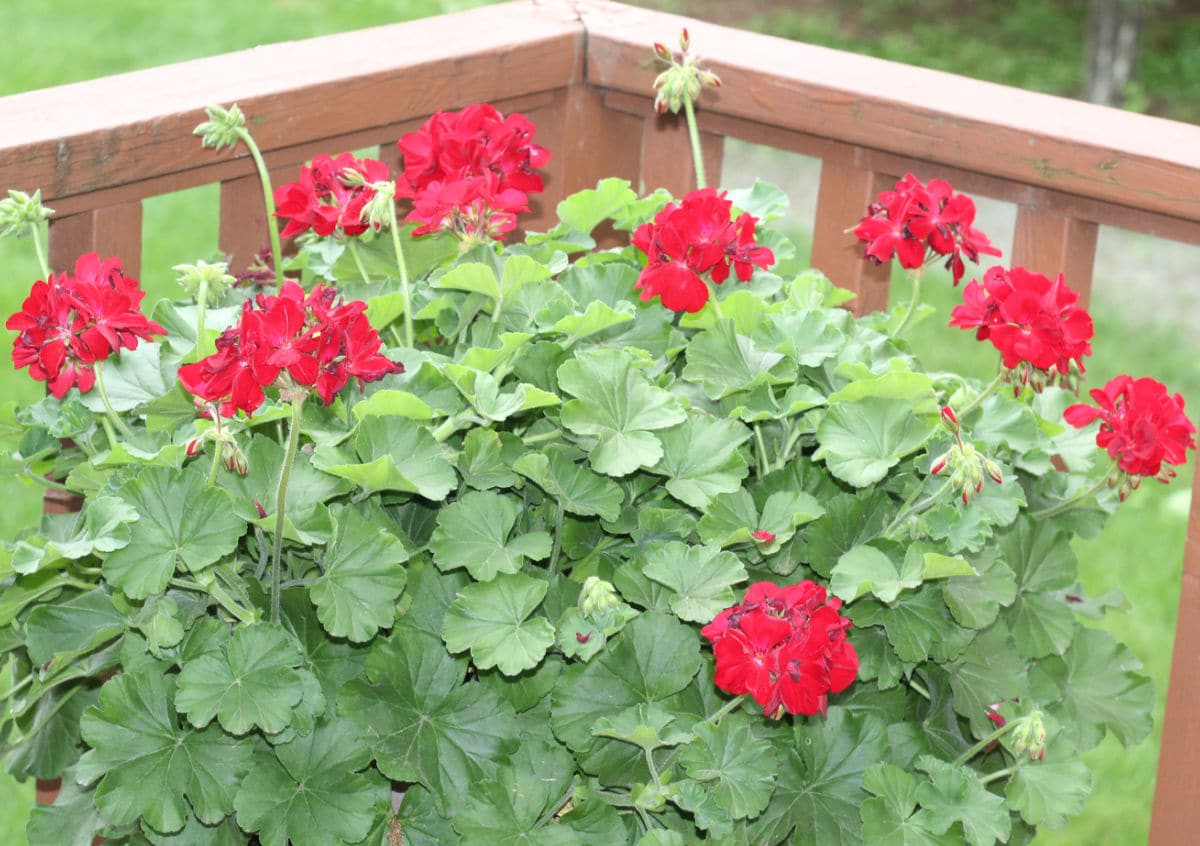 FAQ's
How often should geraniums be deadheaded?
When the flower is past it's prime, deadhead it. It takes me just a couple of minutes a day. I tend to walk around my yard in the morning and if I see some flowers that need deadheading, off with their heads!
I have people coming over and want my geraniums to look great? I'm afraid to deadhead and not have flowering plants!
Deadhead them about 5-7 days before your visitors arrive. And make sure to give them some fertilizer. You will have fresh blossoms and your planters will look beautiful!
These geraniums are copies of watercolor paintings made by my friend Rosana, an architect in Spain. She made them for me (and you!) and is so talented!
These are printable files that will be emailed to you. Then you print them on your own computer! These are sized for 8 x 10 paper (normal printer paper size). The size is perfect to be framed and displayed in your home.
I've set up a 30% off discount just for you. It applies to my geranium products. Click on the link under the watercolor geraniums to get to the specific item. My store is called OnWoodlandLane if you would like to browse.
More geranium articles Check out these posts for ideas and inspiration!
25 Favorite Outdoor Container Gardens
If you are on Pinterest, please do me a favor and pin this to one of your boards!