I LOVE STRAWBERRIES!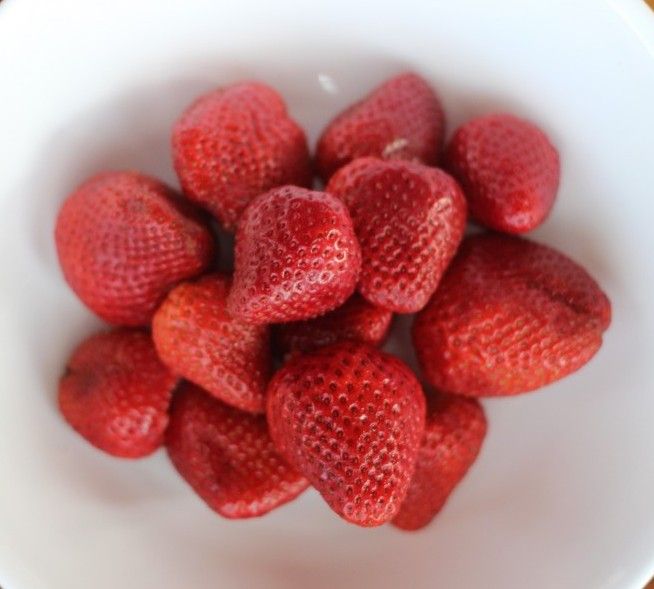 Yes, I do! Let me share something that you probably don't know about me. I grew up in Canada. Actually, it was a little further north than the average Canadian. And, my Mom ended up having to try to find strawberries for me in April, for my birthday. Nowadays it's easy to do, but back then (I guess that makes me old), it was harder. You see, I insisted on having strawberry shortcake for my birthday. I did NOT want a regular birthday cake.
I saw this recipe and it reminded me of the many shortcakes my Mom made for me over the years.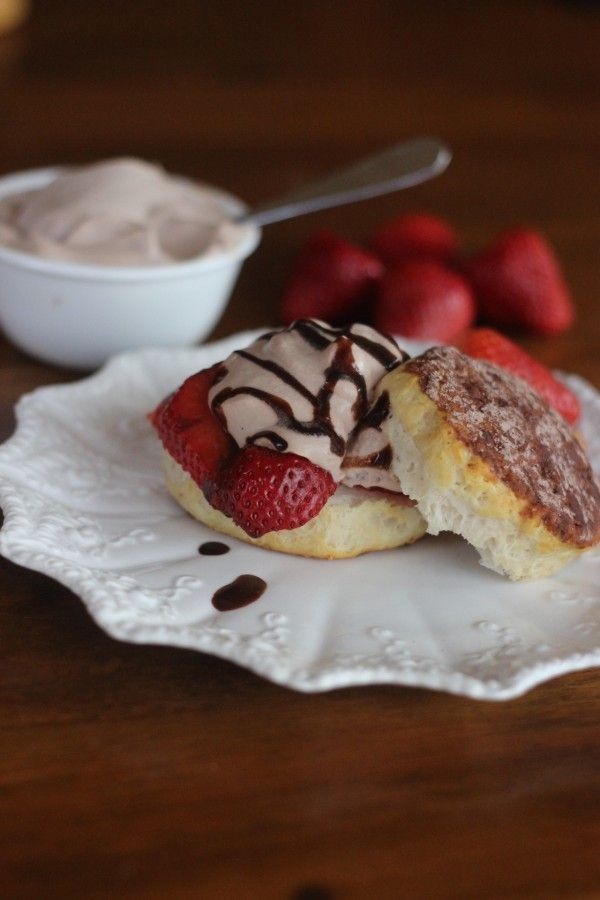 Plus, I know the recipe creator! Melissa is the blogger behind an awesome blog called Kid Friendly Things to Do. I met her on the O'Hare tram, at the Chicago airport. We were both going to the same blogging conference. It was great to at least know one person before arriving!
But, back to the recipe. The best part about this recipe is that it's super easy. You use refrigerated buttermilk biscuits.
So, here is what you need:
For the biscuit.
1 tube refrigerated buttermilk biscuits
¼ cup confectioner's sugar
1 Tbsp. baking cocoa
Ingredients to add to Biscuit
2 cups freshly sliced strawberries
1 Tbsp. sugar
1 cup heavy whipping cream
2 Tbsp. baking cocoa
⅓ cup confectioner's sugar
Hot fudge ice cream topping
I had to make this. And it was thoroughly enjoyed by my guys! Not only does it taste good, but it looks good. And, the bonus is, it's super easy!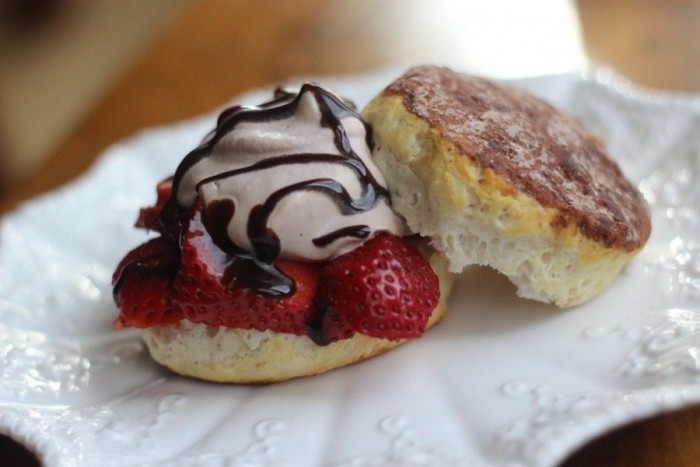 As for the detailed instructions, look here.
Take a look around too! There's lots to do with your kids at Kid Friendly Things to Do.
Oh, just an fyi, Melissa is a Field Editor at Taste of Home. And, this recipe was published in the issue on store shelves dated April/May 2015 - the main title on the magazine is 'Let's do PASTA'. So, you know, it's got to be good!