Why bring an herb garden indoors?
The days are getting shorter and the nights cooler. Every year it amazes me how the weather changes right near the Labor Day weekend!
This year, I want to have more live plants in my home during the winter. I love the green, the natural element and the fact that these plants are alive and not plastic.  The bonus is these plants are herbs and I love using them to add flavor to my meals.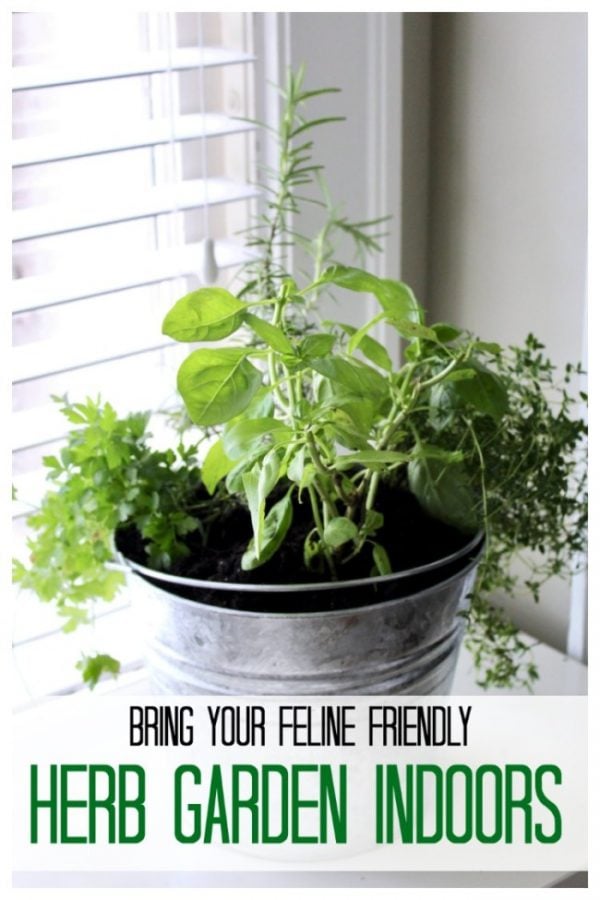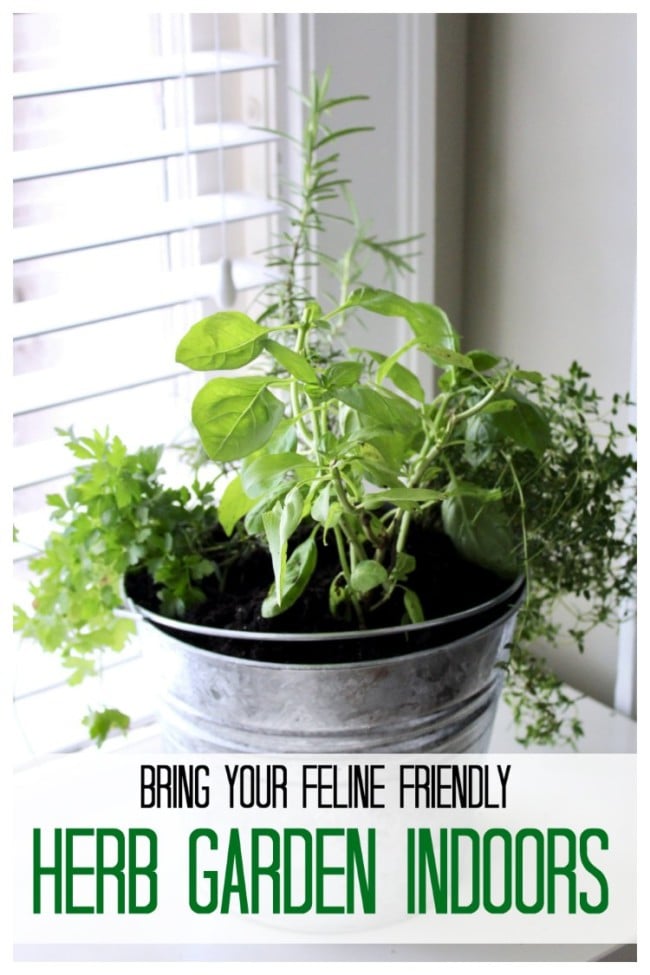 I've started my little herb garden in this cute galvanized pail.  I did need to be careful, because this is my little buddy, Raji!  And he loves chewing plants and digging up plants.  Did you know some herbs are harmful to pets?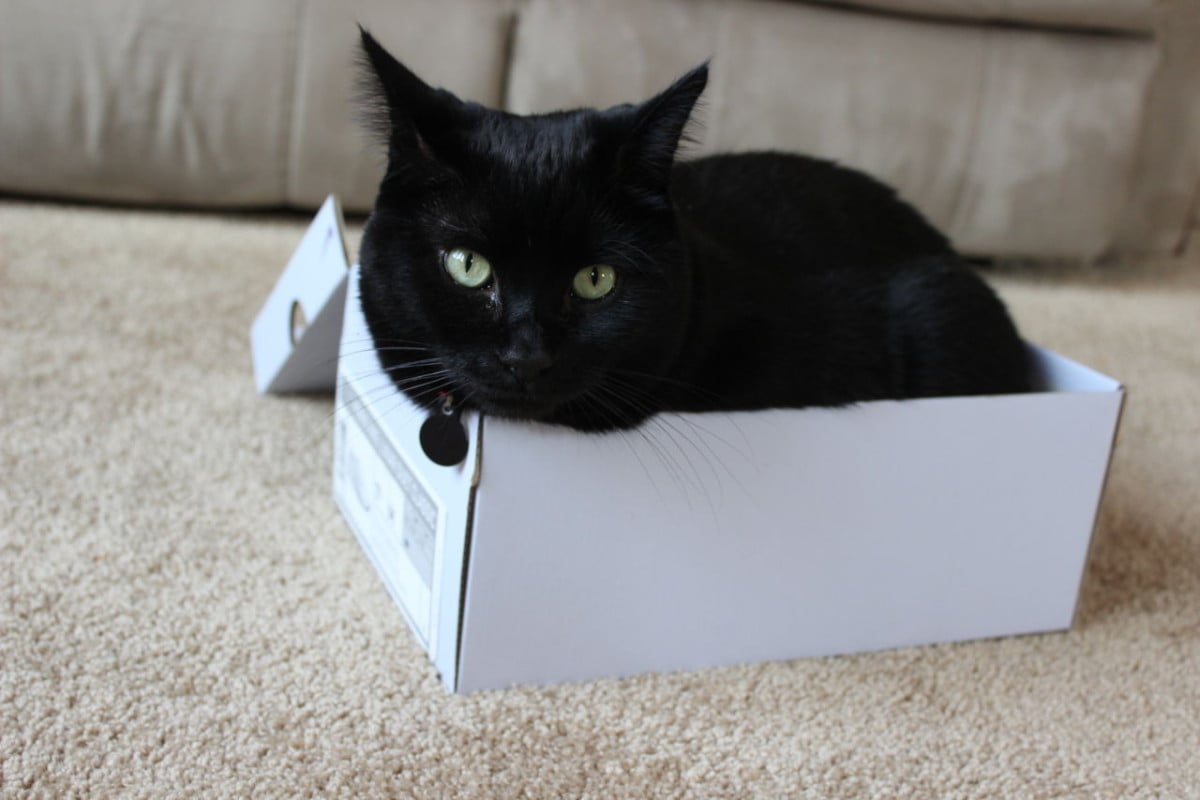 This guy cracks me up!  He's always trying to squeeze himself into random containers.  But boxes, are the container of choice!
I was able to pick up the perfect galvanized pail at a hardware type store for my indoor herb garden.  It was a bargain at just under $5.00!  It's a real pail and won't leak!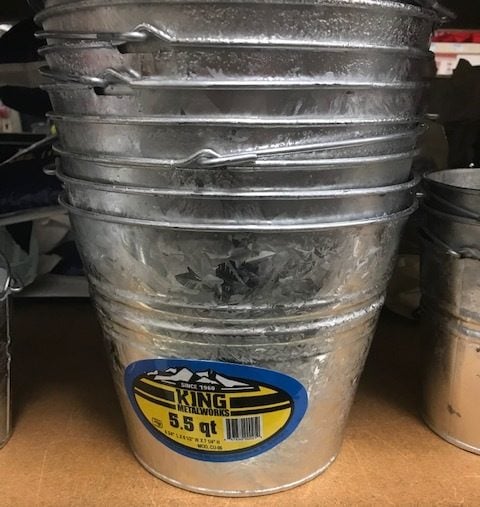 How to make a cat-friendly herb garden
The first thing I did was put a layer of stones at the bottom. I purposely didn't put holes in the bottom of the pail so the water won't leak and ruin my furniture!.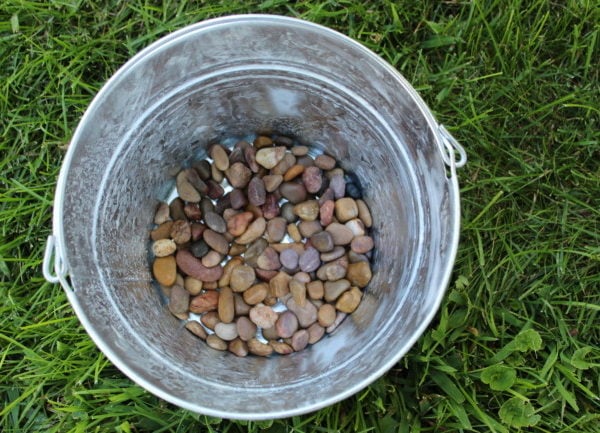 Please do be careful about your herb choices if you have pets in your home! I didn't realize that chives are poisonous to animals. My little herb garden pail has parsley, rosemary, thyme, and basil in it. Make sure to check with a website you trust to see if any of the herbs you would like to bring inside are safe for your cat.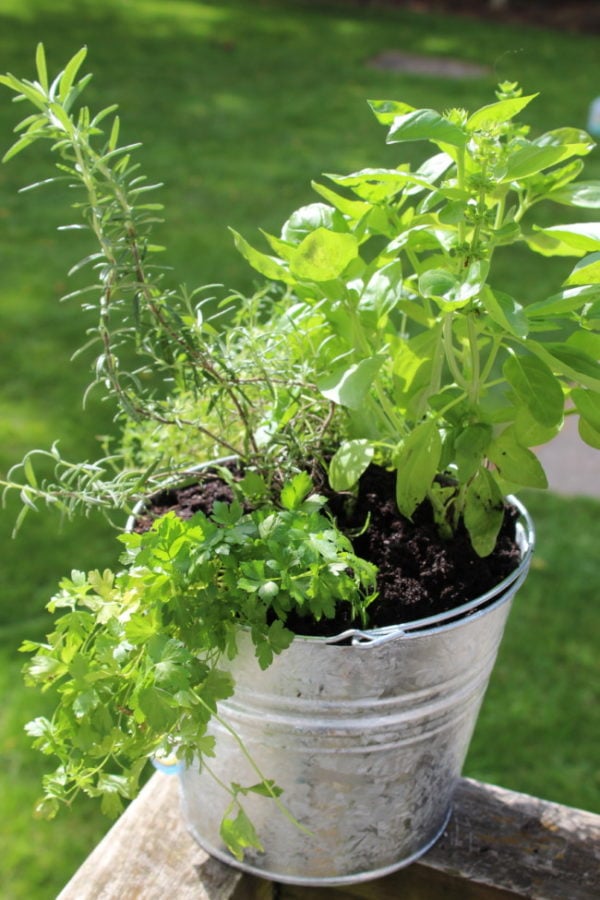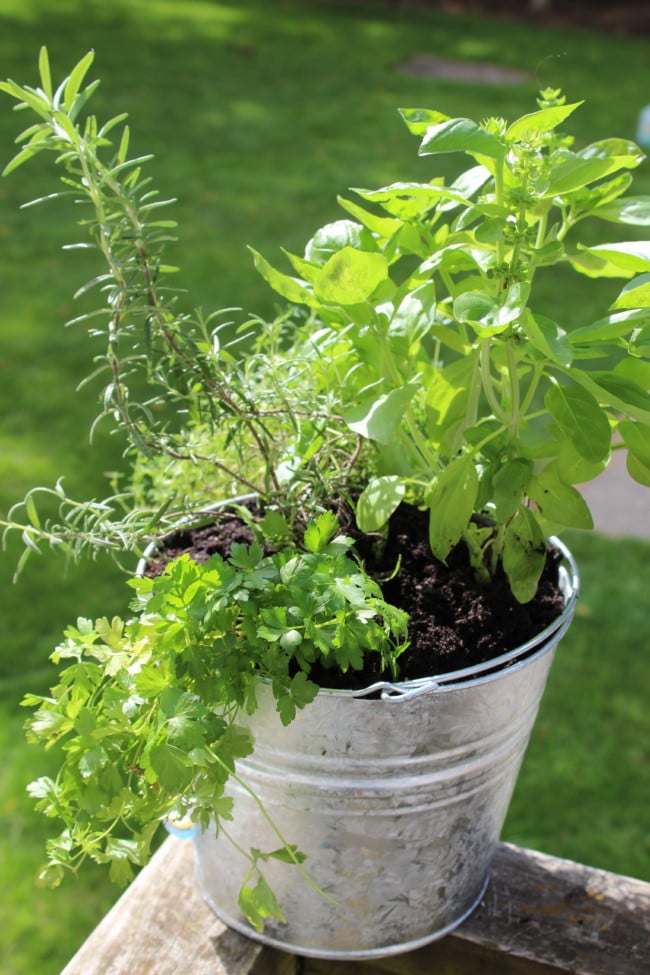 After I added some leftover potting soil, I started planting some herbs that I already had. My galvanized pail is small and I didn't want to crowd my herbs. I took pieces off of larger plants, careful to keep a healthy part of the roots for the herbs I was transplanting.
I also trimmed my basil back since it was blooming and already was too big. Don't forget to trim the basil at a set of two strong leaves.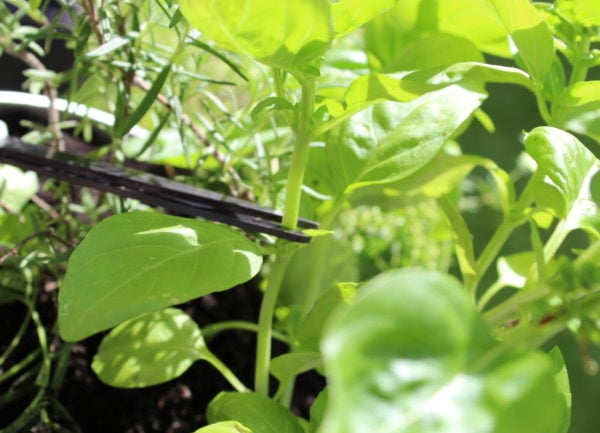 Hey, are you also a fan of reusing and repurposing?  Since I'm talking about my cat and will be organizing my garage, let me give you a free organization tip.  The kitty litter containers are great to reuse.
I have partial bags of things like ice melt and grass seed etc. in my garage and have been using the jugs to help tidy things up!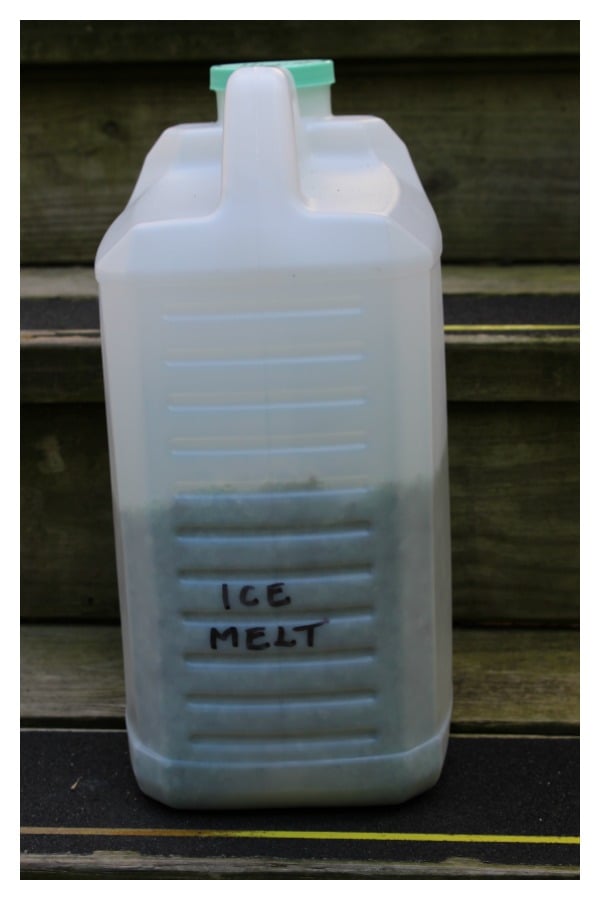 This is a much safer way to store items you don't want your pets to get into!  And, it looks much neater.
Have fun when you create and bring in your fun little herbal garden!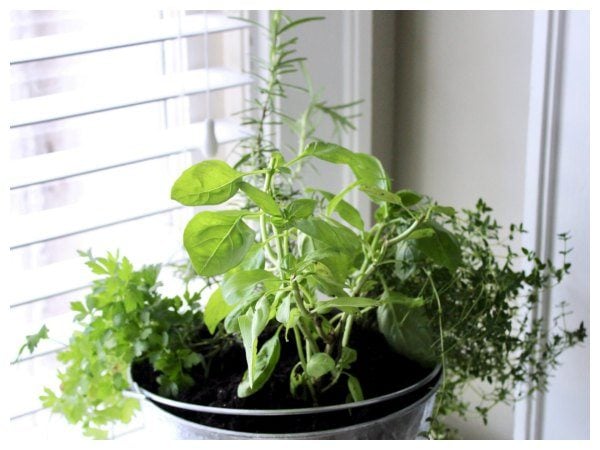 I love bringing in plants that are mainly 'supposed' to be outdoors in!
I've used my Hens and Chicks Succulents Indoors for decor.  And, I bring them in just because I like them!
Another idea for an indoor herb garden.  Do you have a big kitchen planter that you no longer think is pretty?  Here's how to change it and make it look more modern!
Update and Repurpose a Kitchen Container for Kitchen Herbs.
How to grow and dry your own basil.
Freeze basil in cubes with olive oil
Take care and I'll be back with another tip or recipe soon!