Why update and repurpose your kitchen container to a planter?
Ever buy something that, for some unknown reason, you LOVED it at the time? It looked so awesome in the store. Then you got it home. Actually you did love it for a while. Then your tastes changed and your decor changed. BUT, you remembered how much you paid for this!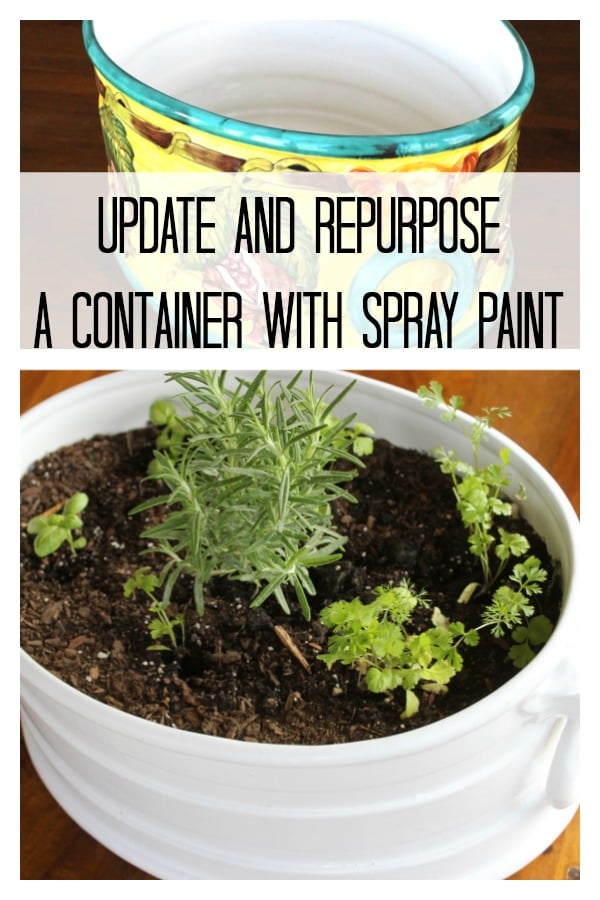 This post may contain affiliate links. Please see my full disclosure policy for details.
Get a good look at this beauty!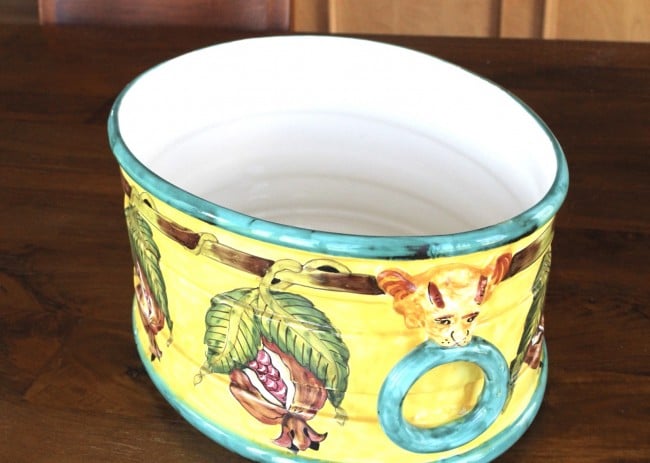 The shape, size and the raised detail were all things I still liked. Just not the colors!
I turned the above container into a beautiful neutral container with some spraypaint.  Honestly, wouldn't you rather have the container below in your home?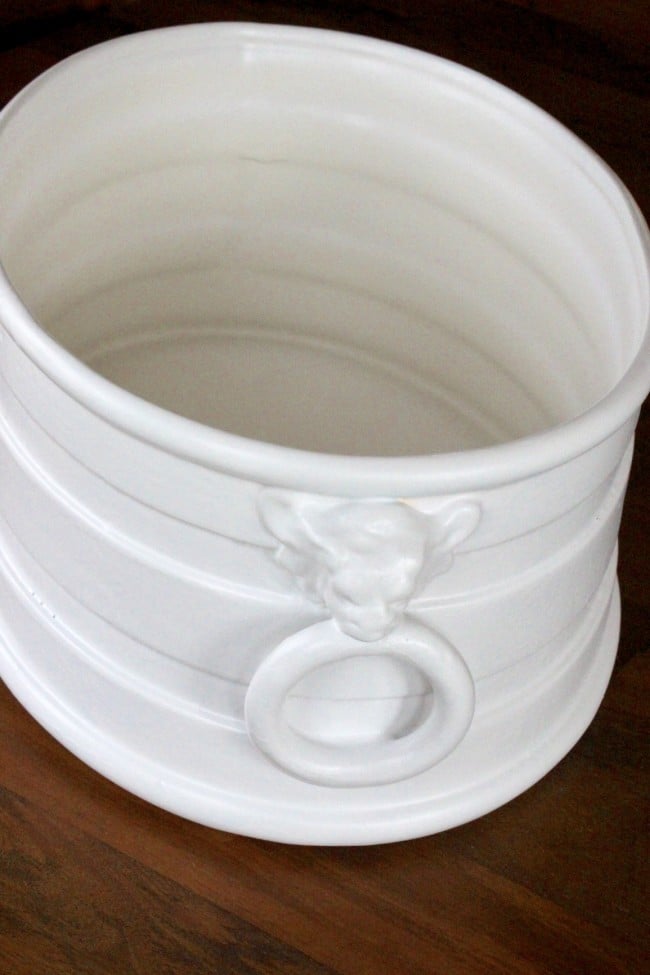 I was looking for a container to plant an indoor herbal garden in.  The perfect indoor plant pot was not to be found.  That's when I came up with the idea to update and repurpose something I already had.
Doesn't that container look so pretty now that it's a simple white neutral?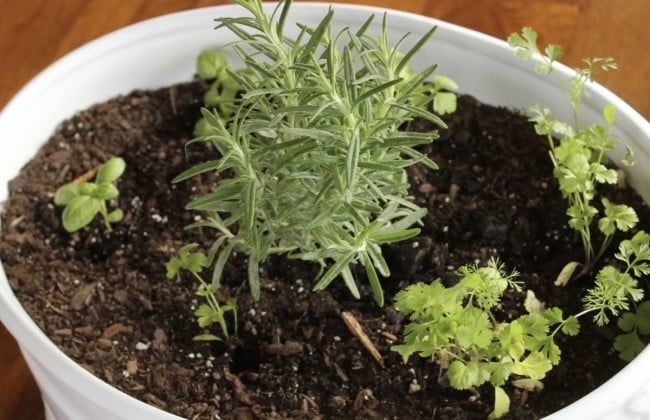 All I can suggest is using WHITE SPRAY PAINT!!  It hides so much!  If you are unsure what spray paint to use, take a look at my favorite white spray paint.  It has never failed me!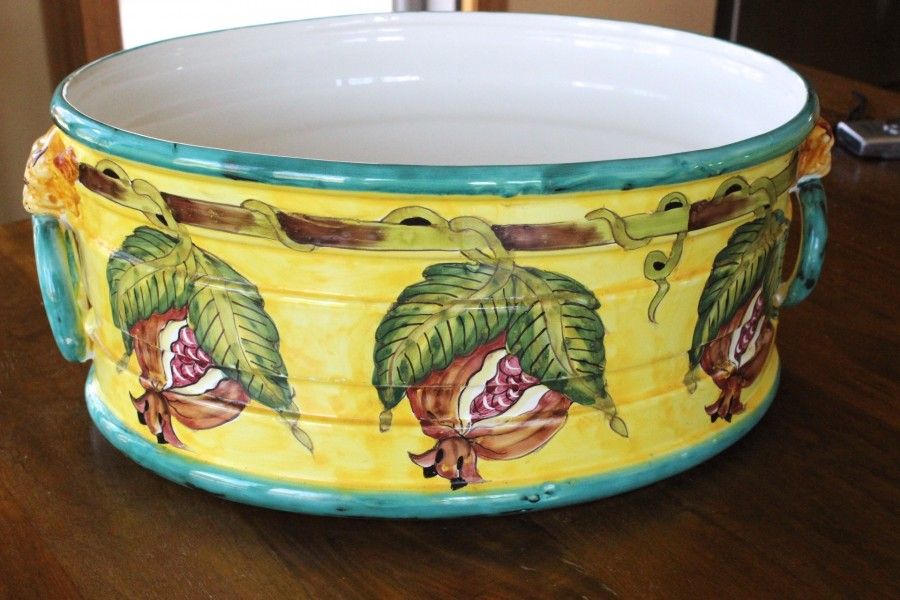 Ewwww.  And, there is so much color to hide!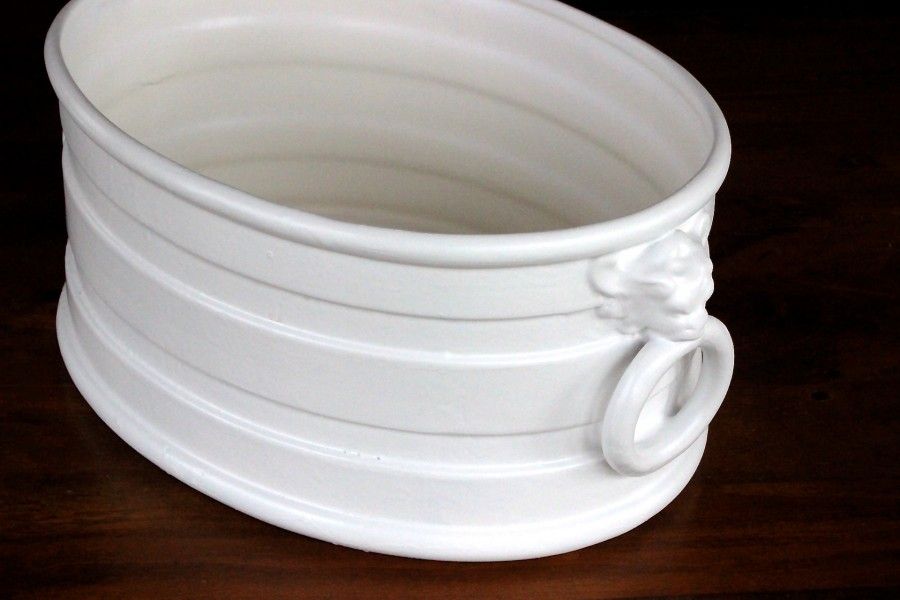 Doesn't this container look beautiful?  Now that it's all white?   With a little love and some spray paint?  Do you love the change as much as I do?
How I spray painted this container white
I used white spray paint.  Three thin, gentle coats.   And yes, I followed the instructions on the paint can. Personally, I think the perfect place to spray paint is a garage with an open door.   With lots of natural light.   And lots of fresh air for ventilation - just no wind.
Surprisingly, the spray paint actually showed some of the imperfections in the original glaze.  There were some runs that I could see once I spray painted it.   BUT, I still absolutely totally love it so much more now that this container is white.
After I let the container dry and sit for a few days (to get that spray paint smell a chance to fade), this is what I did.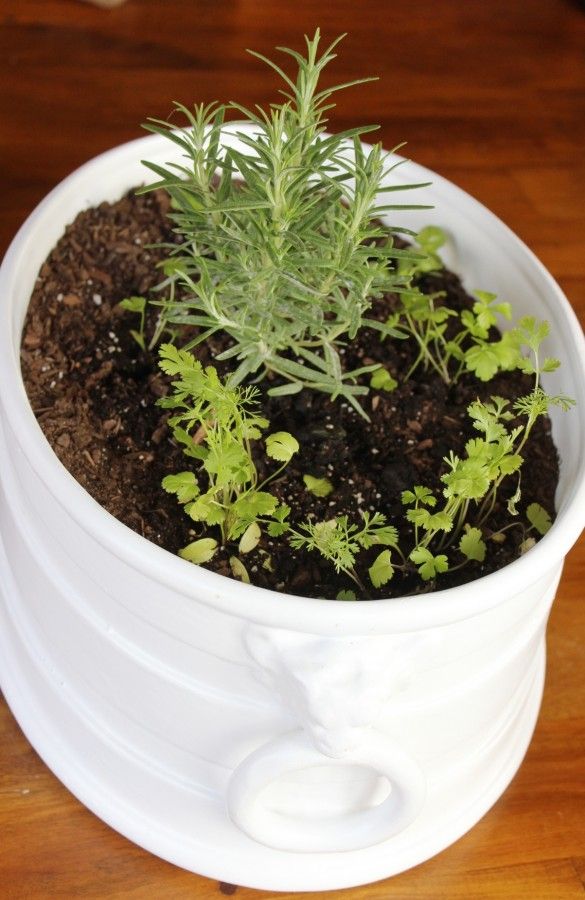 Some parsley, cilantro, basil and rosemary and I have a perfect kitchen herb garden.
Now, a big tip.  If you are growing herbs inside, they probably won't do really well.   They need more light.   So, I just bring this portable herb garden outside to enjoy some sunshine!  And, since there are no holes on the bottom, I do need to be careful it doesn't get a ton of rain on it.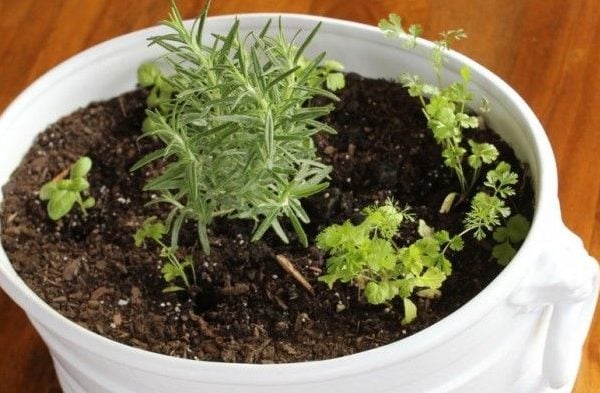 I LOVE it when I can repurpose something ugly into something I love.  Something that is now purposeful and beneficial to my family.
As an fyi, this is the spray paint I used.
Have you updated and repurposed anything lately?  With spray paint?