Ummm, chocolate? Yup! This is a really easy fruit, chocolate and whipped cream mason jar dessert. It's kind of a really simplified trifle. And, that's an English dessert that can actually take quite a bit of time to put together. I enjoy making it since it's a traditional dish from my husband's family. And, my Father-In-Law showed me how to make it.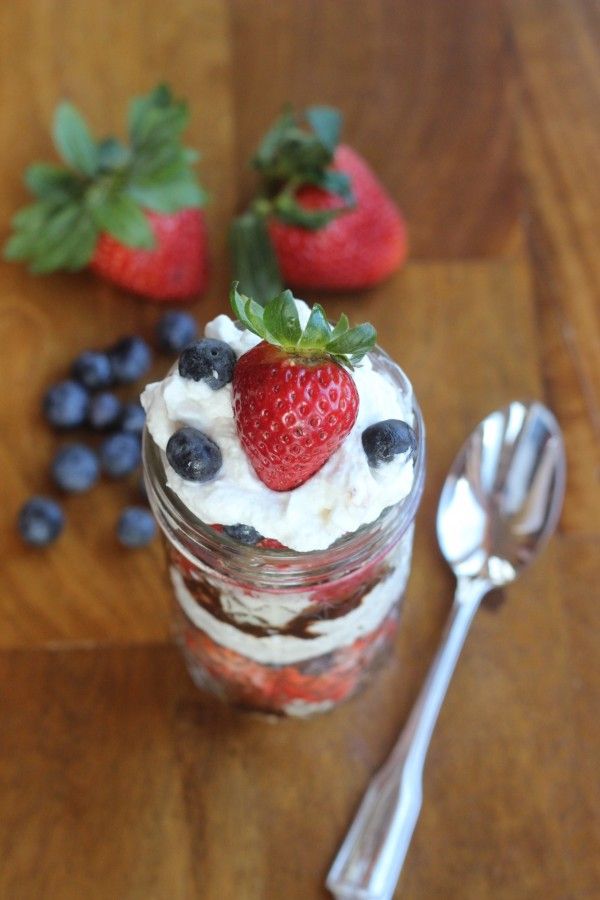 BUT, this tastes just as good and is ten times easier! Plus, serve it in a mason jar and it looks super cute and you have easy to grab individual portions.
Ingredients:
Strawberries
Blueberries
Whipped cream (homemade, from a can or a Cool Whip type product)
Cake pieces (yellow cake or angel cake - made from a mix or store bought)
Chocolate syrup
Directions:
Layer cake pieces to fit bottom of mason jar
Add some chocolate syrup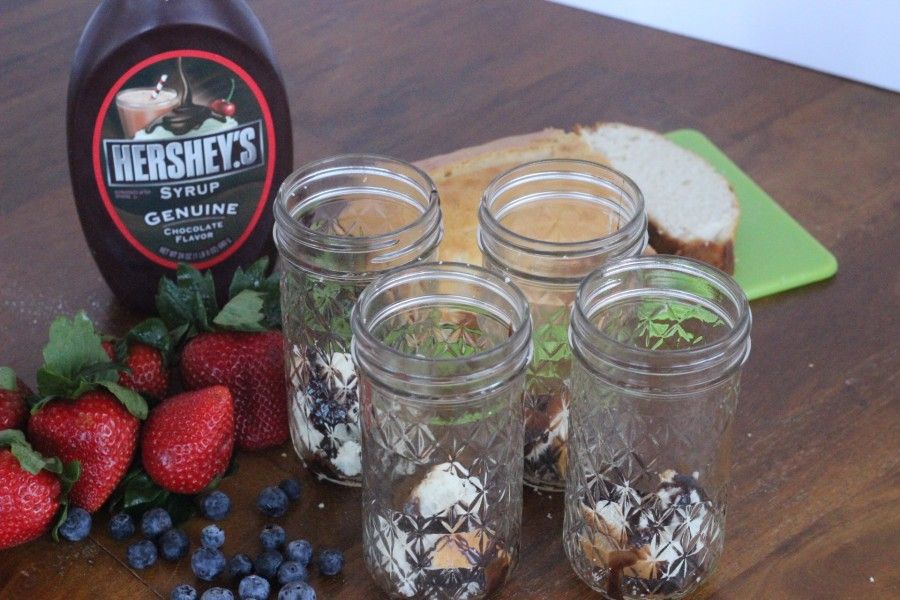 Cake with chocolate syrup. Oh, my!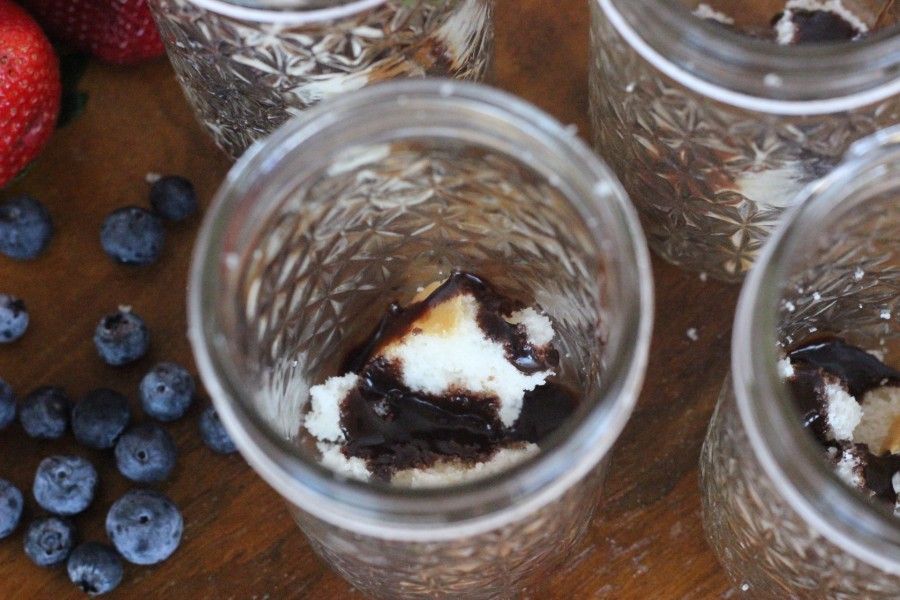 Add a layer of strawberries,
Add a layer of blueberries,
Add a layer of whipped cream.
(keep the layers relatively thin)
Repeat all layers, ending with the whipped cream.
Use some fresh fruit to garnish your delish dessert.
Yum!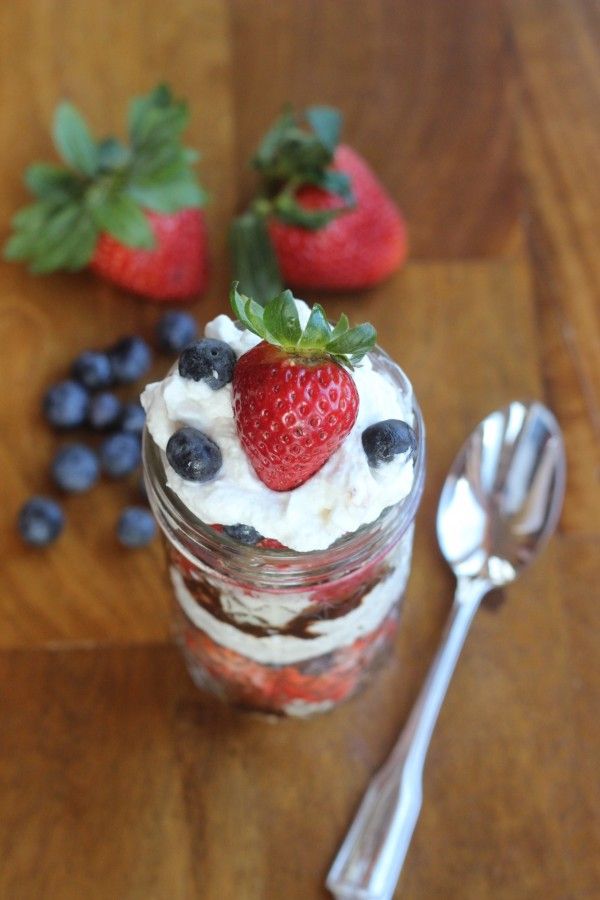 ***Hey Everyone! Just an fyi, I will be traveling in London this week, with my friend Lori! We are hoping Kate has her baby while we are there!!! Follow our adventures on Instagram. I'm at @Momcrieff