Lipton Onion Soup Vegetable Dip
The most important thing about this veggie dip is how flavorful it is. Considering there are only two ingredients, it is amazingly tasty and wonderful on raw veggies.
A vegetable tray with dip is appropriate at almost any event or function. It's the perfect appetizer for baby showers, birthday parties, barbecues, ladies luncheons or any other get-together you can think of.
Here is where I'm sharing a bit of a story. If you just want to get to the recipe, there is a "Jump to Recipe" just under the title, above.
This dip helped me get my first job!
It was actually my interview for the first real job I had after finishing University. I had researched and studied. I was ready for this interview. At the interview, I was asked the following.
"So, what would you bring to the party?"
Another easy question I thought. Not what I expected. But I knew this one. And I didn't hesitate.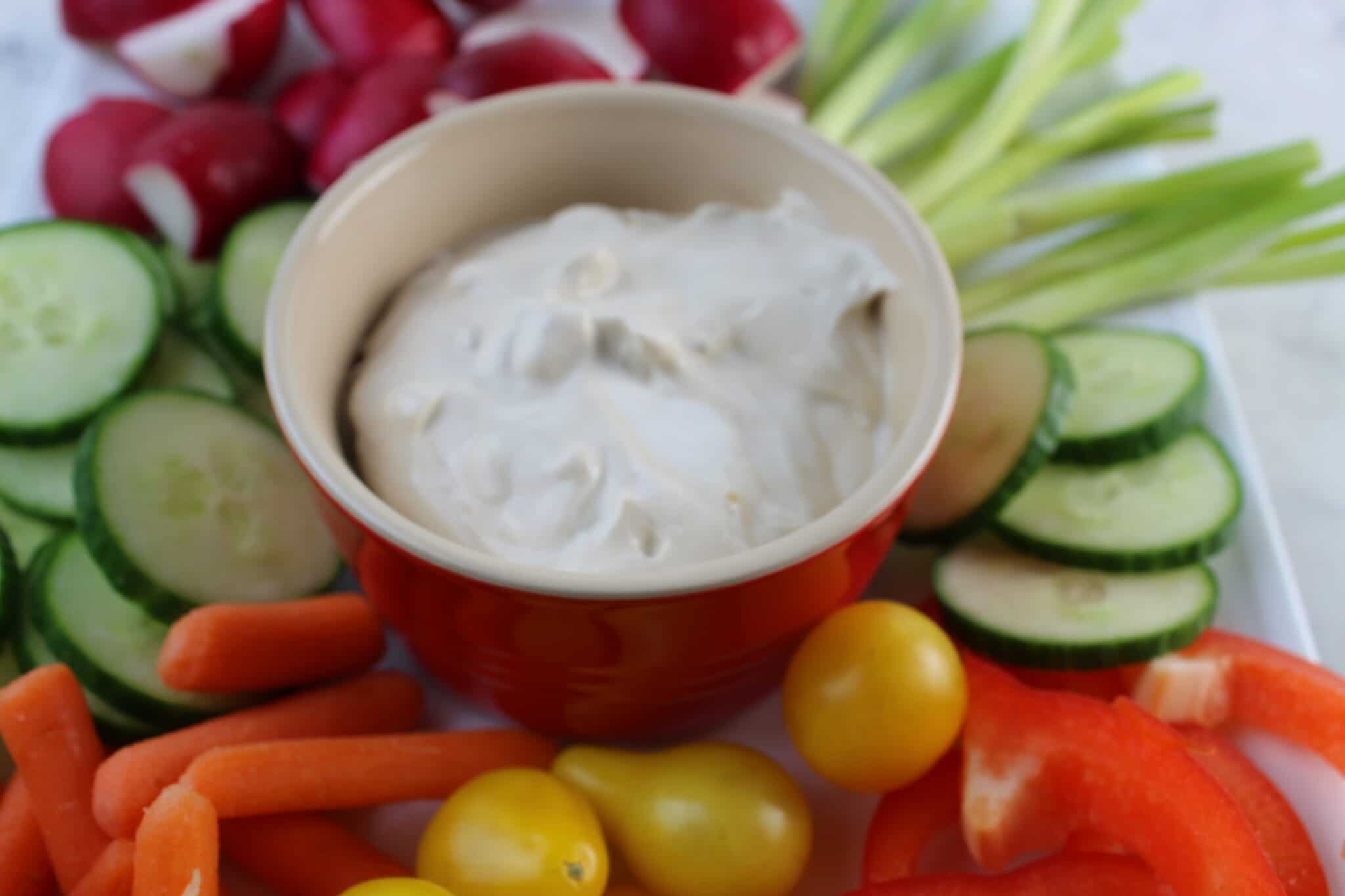 "My veggie dip is to die for. Everyone loves it! And, of course, I bring veggies so that there is a nice healthy tasty alternative for people to snack on."
I got the job and a few weeks later, I realized what the question actually meant!
On to the easy and delicious vegetable dip. It's almost as easy as using salad dressing as a dip! But better.
Ingredients
1 (16 ounce) container of sour cream
1 package of Lipton's dry soup mix. (there are usually 2 packages per box - use one)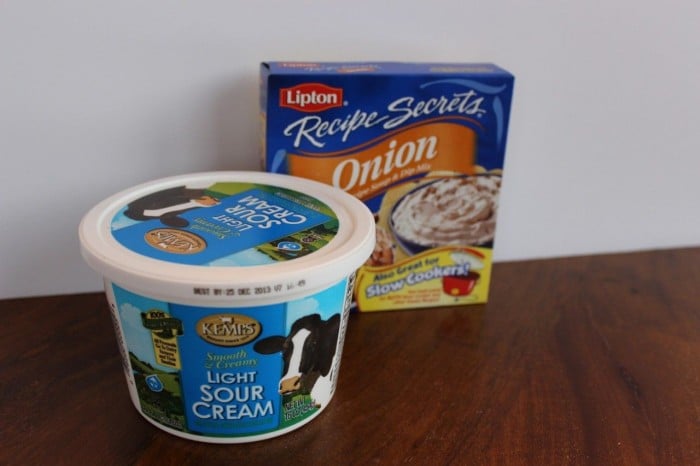 Instructions
Open the sour cream and stir it so your sour cream is nice and creamy. No need to use a blender. This dip comes together in a matter of minutes.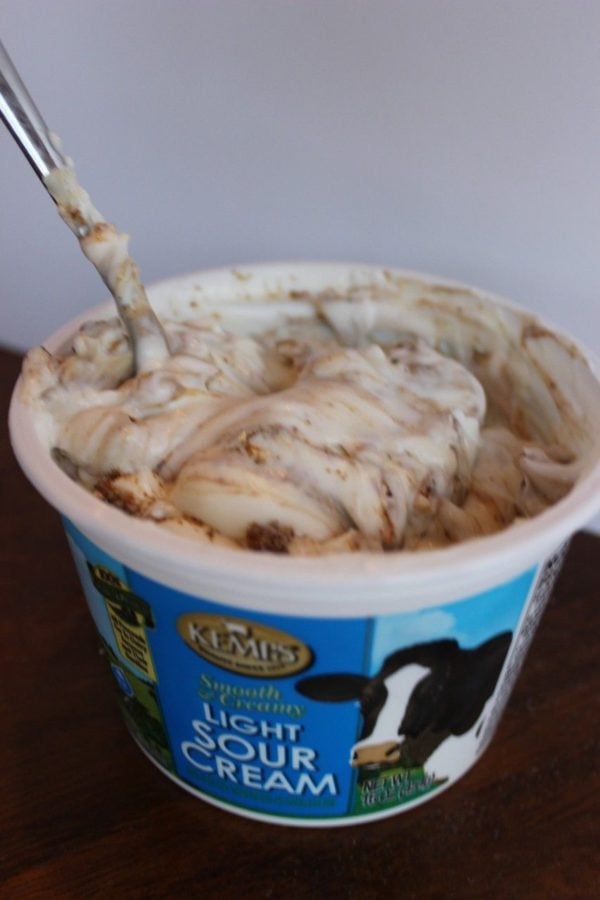 Add the onion soup mix into the sour cream and mix well.
Put the lid on and put it into the fridge for a few hours to let the flavor mix into the sour cream.
Vegetables to serve on your veggie tray
After you place the dip into a small serving bowl, garnish the veggie dip with fresh herbs to make the dip look even more appetizing. The best fresh herbs to garnish are usually fresh parsley, dill weed or chives.
Serve with your favorite fresh raw vegetables. Make sure you have some colorful vegetables to make the veggie tray extra appetizing. Or perhaps you should just call it your crudites platter!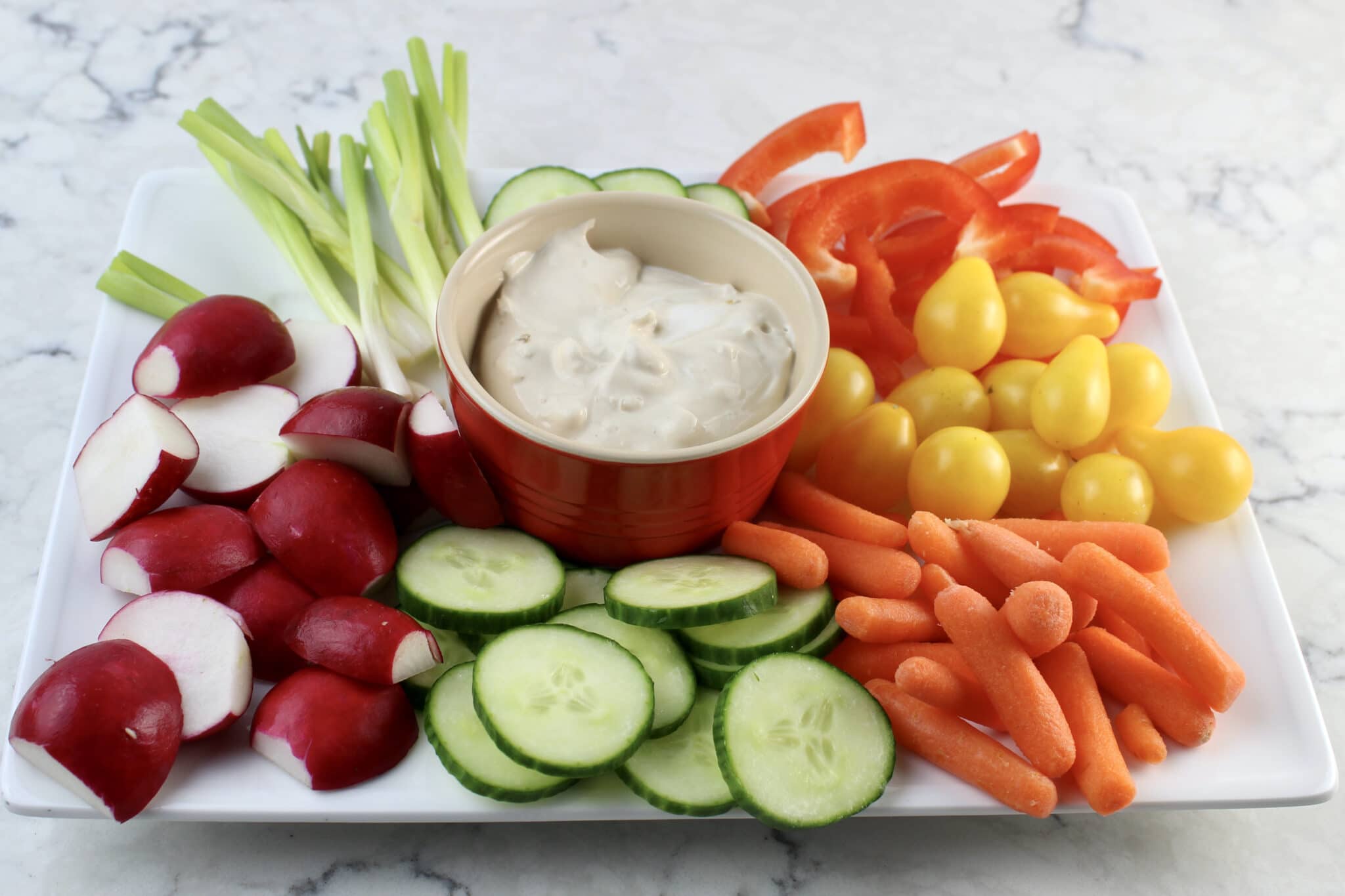 My preferred veggies include carrot sticks, celery, broccoli, cauliflower, cherry tomatoes, some radishes (for the lovely red and white color), sliced cucumbers, scallions, and peppers. All on a nice platter that has room for the small bowl with the veggie dip.
And here is the moral of my job story. Sometimes, if you don't do the perfectly correct thing, you can still achieve your goal. You don't have to be perfect. You just have to be yourself and believe in yourself!
Here is your printable recipe.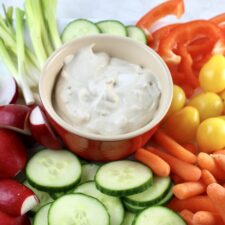 Lipton onion soup vegetable dip.
This is a really easy veggie dip recipe.  It only has two ingredients which are onion soup mix and sour cream.  If you need a last-minute appetizer, this is a super handy recipe to have.
Print
Pin
Rate
Ingredients
1

package

onion soup mix

1

container

sour cream

16 oz

Assortment of fresh colorful raw vegetables such as ~

carrots

celery, sliced cucumbers, scallions, radishes, cherry tomatoes, peppers
Instructions
Mix onion soup mix into a tub of sour cream.

Refrigerate for a couple of hours to allow the flavors to mix.

Arrange vegetables on a platter and place a small bowl of dip in the center.
Notes
Just a little FYI, this dip also works for potato chips or pretzels!
Nutrition
Serving:
1
g
|
Calories:
77
cal
|
Carbohydrates:
6
g
|
Protein:
1
g
|
Fat:
6
g
|
Saturated Fat:
3
g
|
Polyunsaturated Fat:
0.2
g
|
Monounsaturated Fat:
1
g
|
Cholesterol:
17
mg
|
Sodium:
581
mg
|
Potassium:
87
mg
|
Fiber:
0.5
g
|
Sugar:
1
g
|
Vitamin A:
177
IU
|
Vitamin C:
0.5
mg
|
Calcium:
39
mg
|
Iron:
0.1
mg
Here are a few more of my favorite dip recipes.
Here's a fruit dip for you.