Easy fall planters, just modify your summer planters!
As I looked through my images on my computer, I realized I didn't share my fall planters and the logic and planning behind them.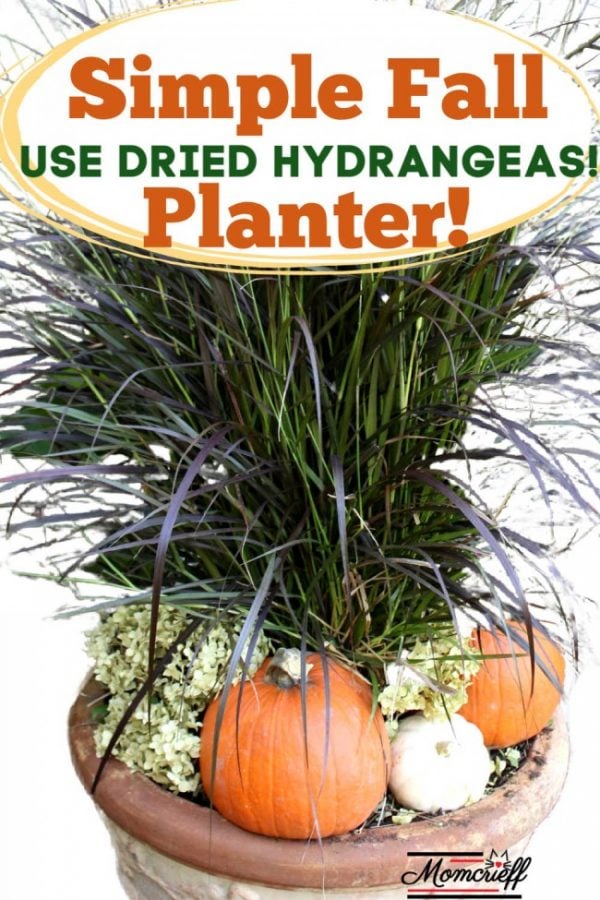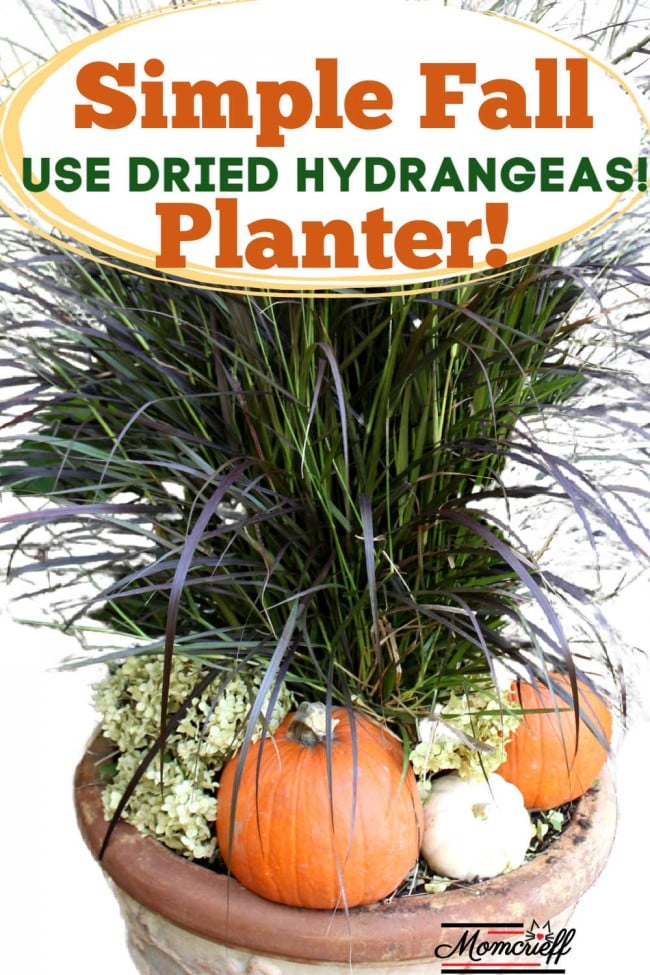 In most places, fall is quickly coming to an end (or winter weather already hit weeks ago). But, I decided to share this because the important part is planning in advance to help you make these fall planters quick, easy, and inexpensive using your summer container gardens. Make sure to pin this to your Pinterest planter board!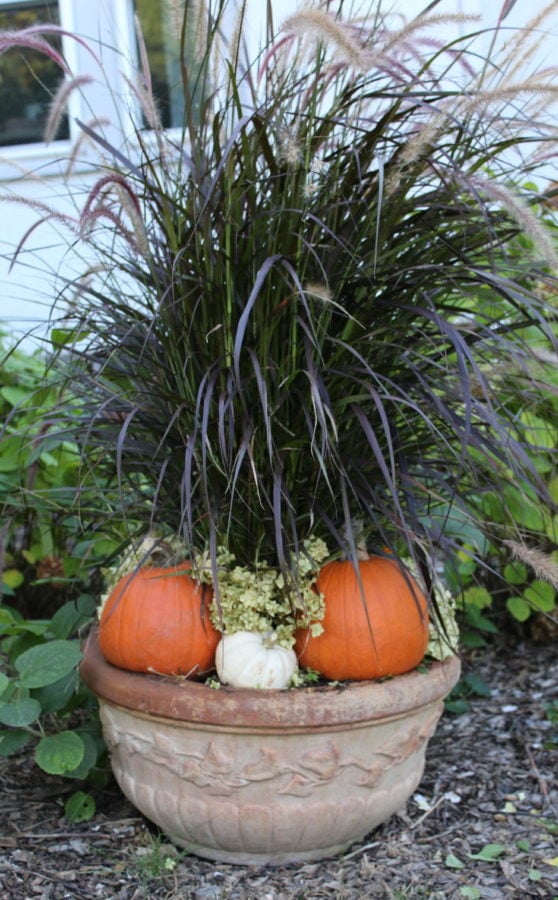 The foundation plant I use for summer and fall planters
The plant I love using in my summer is purple fountain grass. It's definitely an annual in the northern midwestern states. It's inexpensive (and small) in the summer, only costing about $3-$5 each. If you are looking for it in the fall, it's usually big and expensive (this year, I saw it at $20.00). And yes, it's an annual that you can only keep until the first hard frost.
This planter has an 18-inch diameter. A little tip - you can buy beautiful planters cheaply! Take a peek at my how to get cheap planter containers post! The grass plant was purchased in the spring in one of the 3-4 inch diameter pots. It grows and fills the container gardens beautifully over the summer.
Summer to fall planter
If you plan a planter like this ahead, changing it to a fall planter is super simple! I had a bunch of marigolds circling the grass. It was simple, pretty, and easy to maintain. The marigolds even survived a couple of frosts.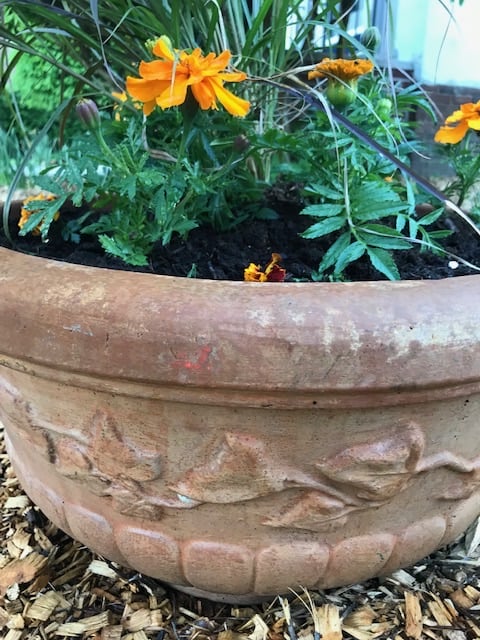 All it took to turn that planter into a fall planter was to put small pumpkins around the purple fountain grass. The cheap little pumpkins. I'm talking about the little pumpkin pie pumpkins and the decorative ones. Easy, quick, and cheap fall pumpkin!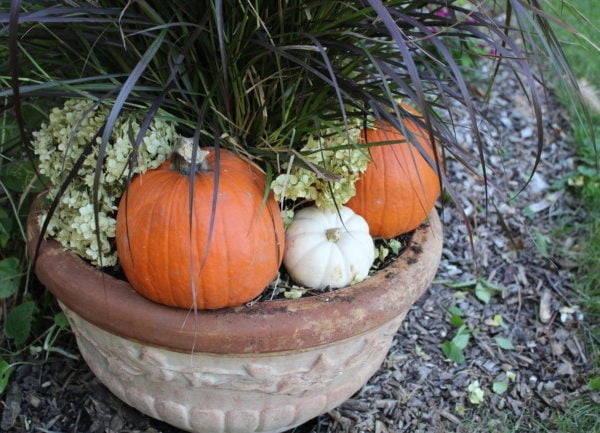 Fall window box planter
The main entrance to my home is through the back door. The previous owners had a window box on the railing by the back stairs. Using a window box container garden has been a fun way to decorate and add a splash of color to my main entrance. Honestly, there's nothing like flowers and pretty planters that make me happy!
Here's a quick look at the planter at the end of the summer.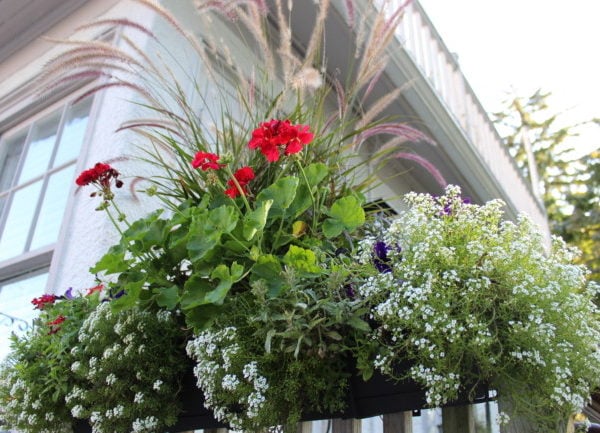 All I did was pull out the geraniums and the petunias and substituted mums and a few cheap pie pumpkins.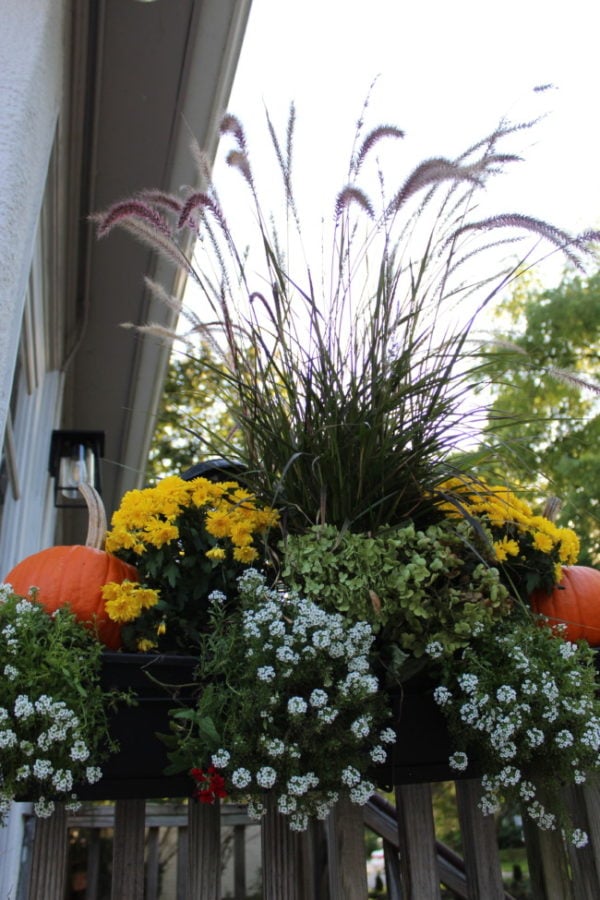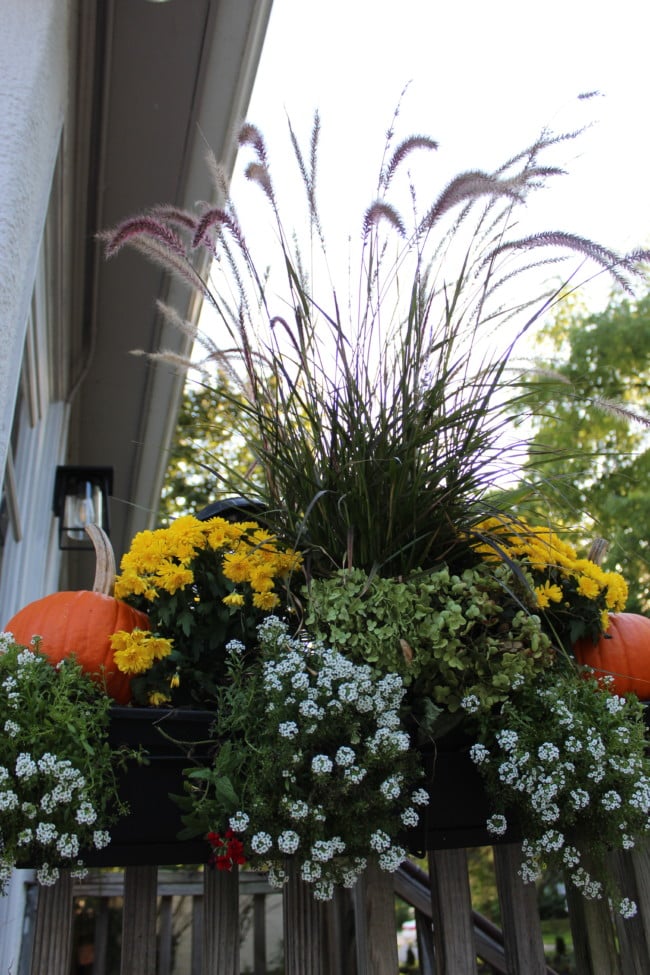 Keep using your hardy summer plants
Plants that survive spring frosts will be fine with fall frosts. It seems so simple, but I used to pull out some of those plants. They are at their peak in the fall and add fullness to planters if you leave them in your fall planters. I'm specifically talking about Alyssum and tall grasses.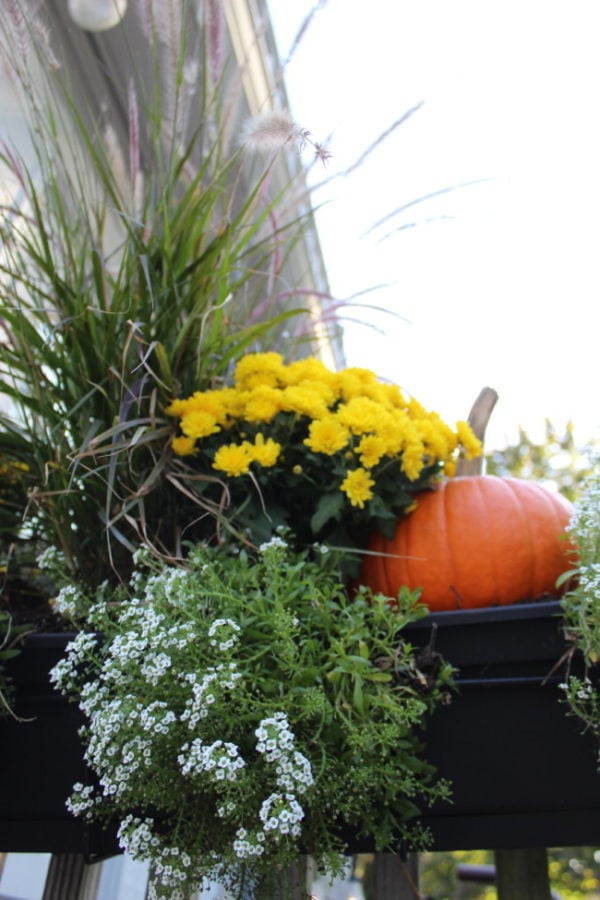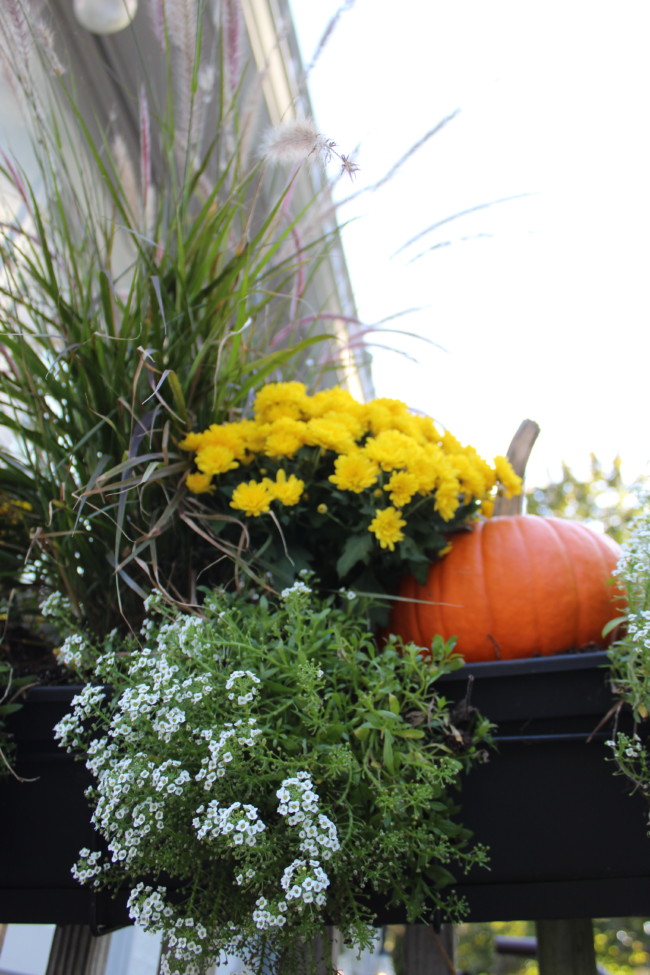 Those are the super cheap tiny Alyssum you buy in the spring!
Other fall planters over the years
Some years, I've had more time than others to repurpose my summer to fall planters.
This is still my favorite fall planter!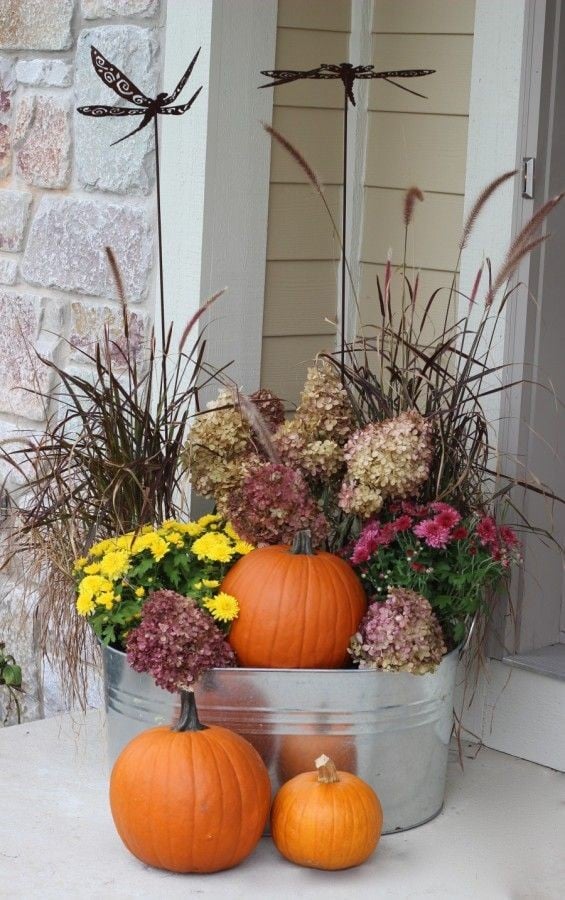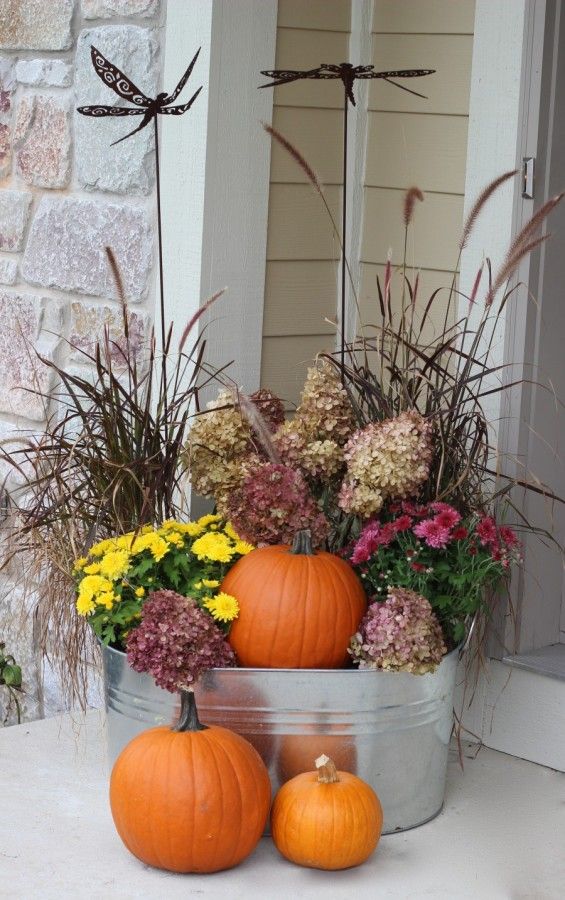 How I put together my favorite fall planter details are in this fall planter post
Here are a few other planters that are much simpler and show how you can create a fall planter using a summer planter in just minutes!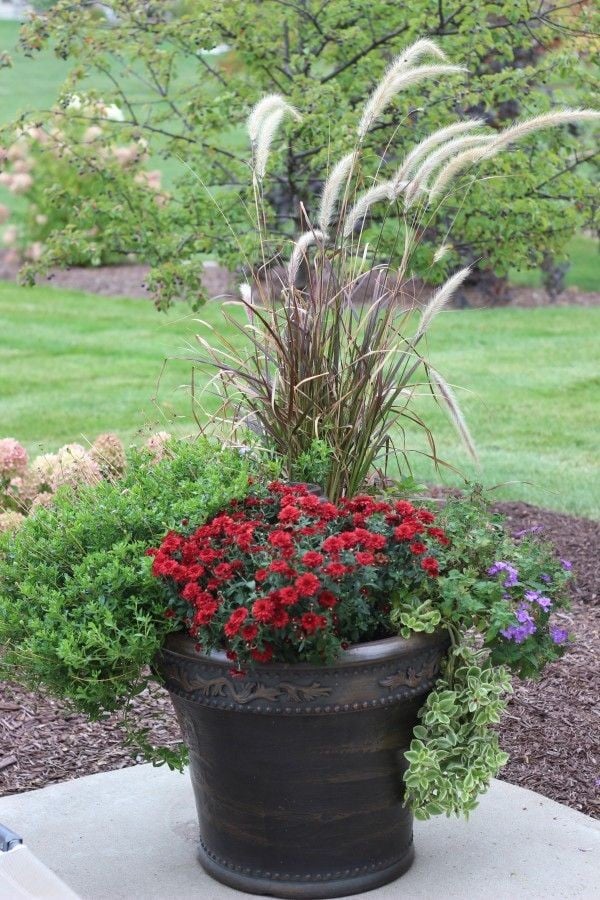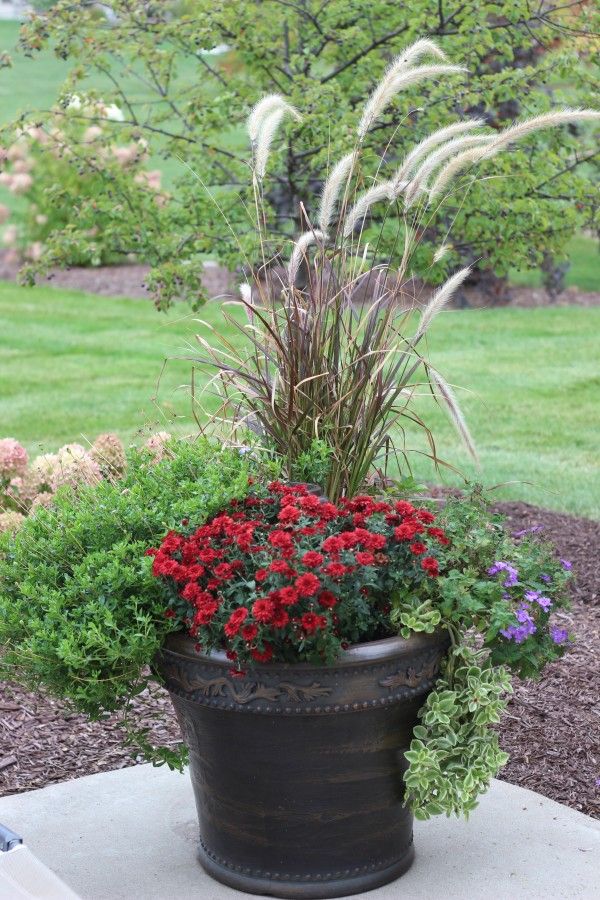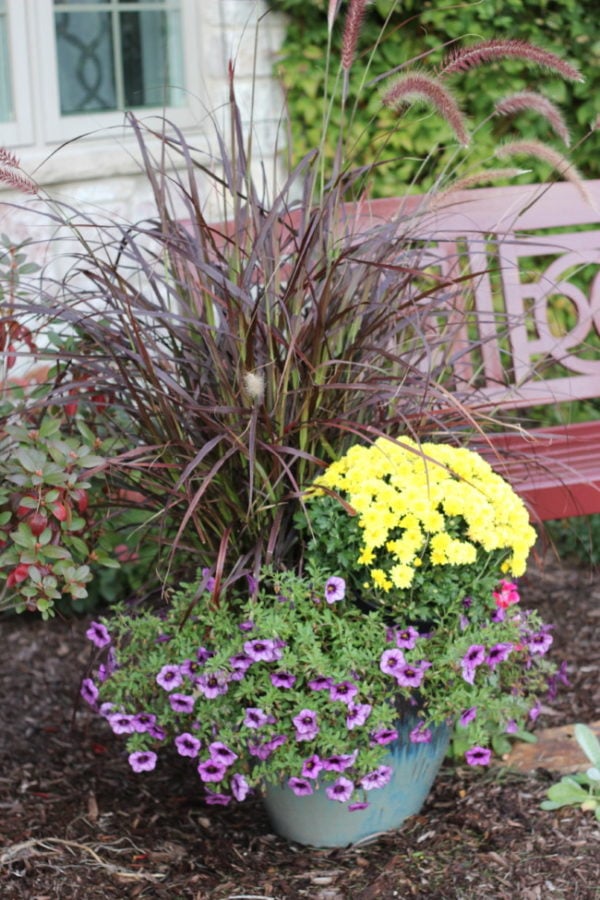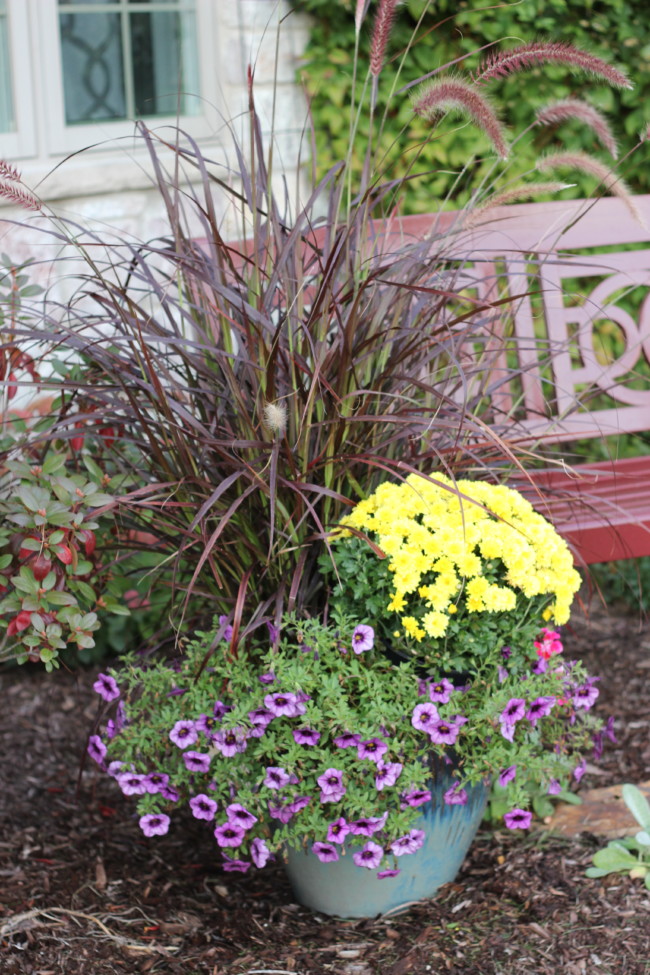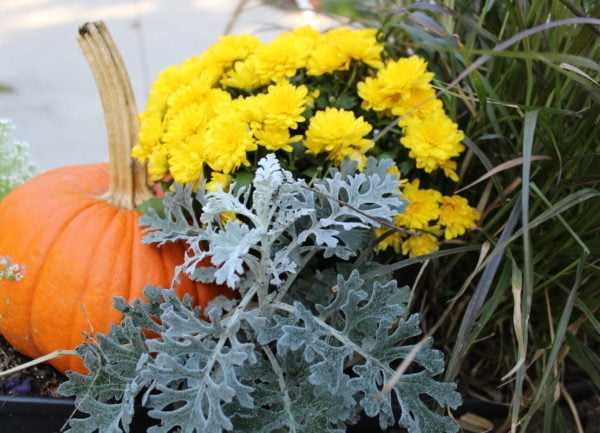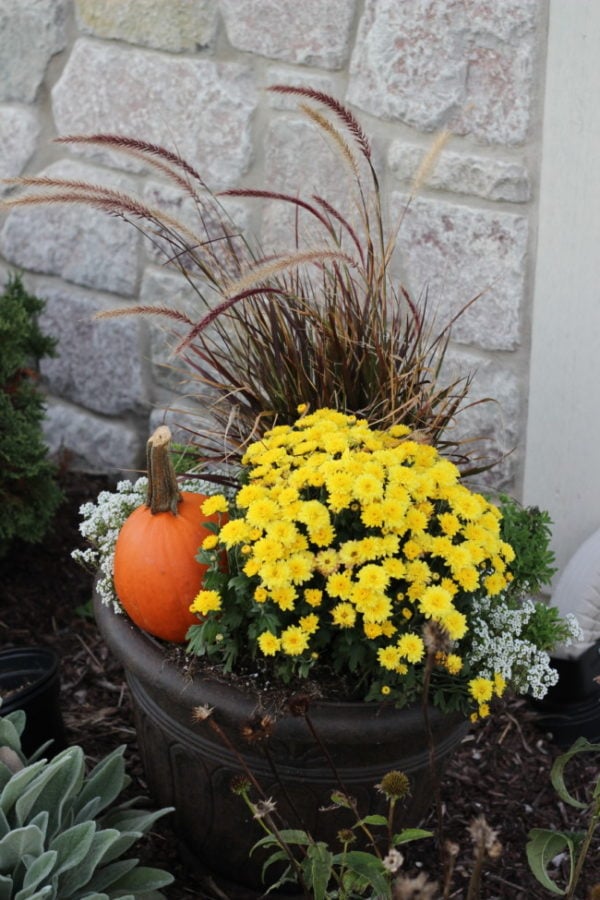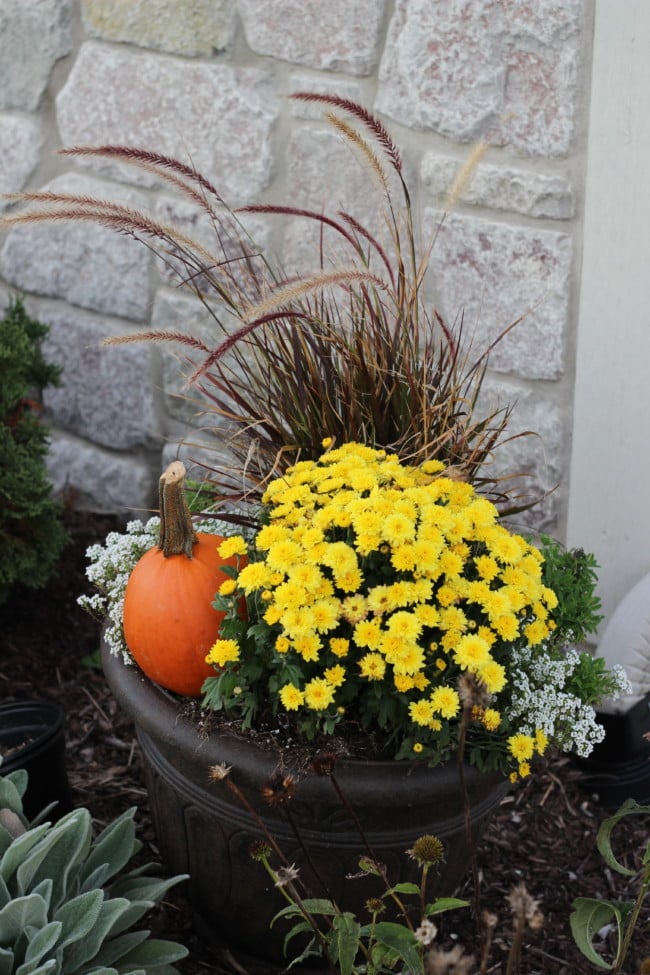 Thanks for visiting and looking at my fall planters! Pin it to your favorite Pinterest board so you can plan for next year.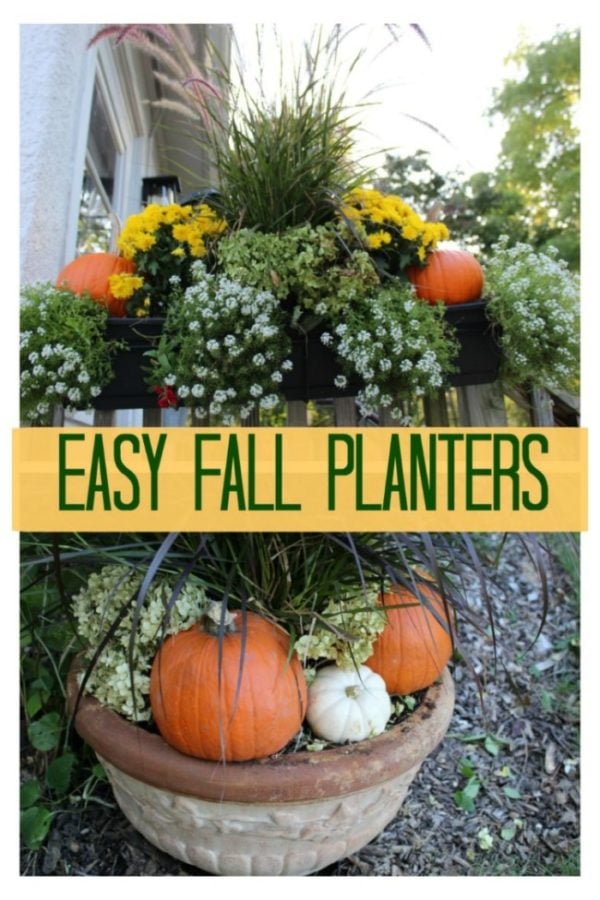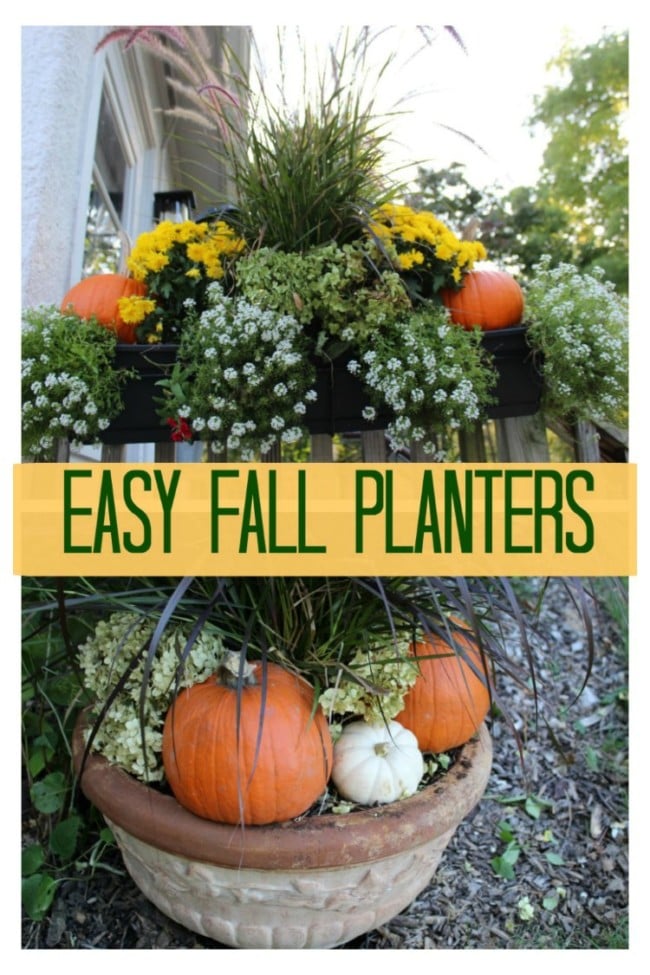 Are you looking to create a fun and eye-catching plant container from a planter you already have?
DIY Painted Black and White Planter.