I had to replace a jean button this week. How it came off and how it was lost, I'll never know. But, I do know that the jeans that fit my teen son cost about $29.00 on sale.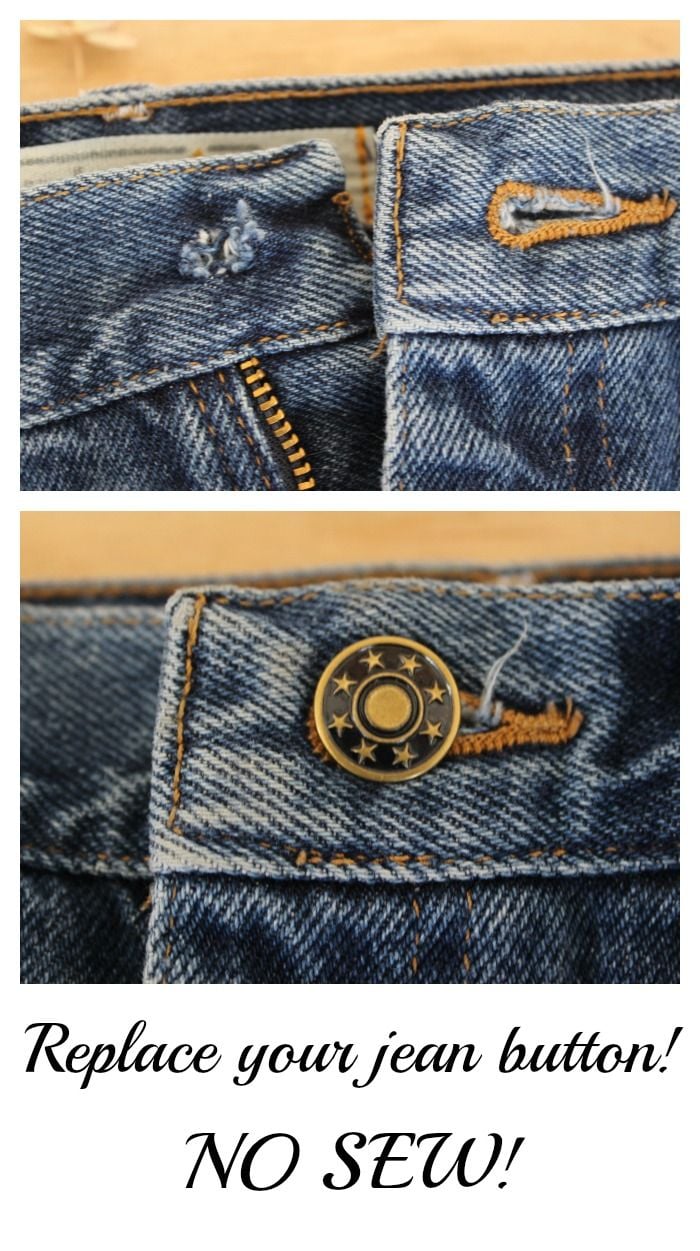 So, the lack of a button wasn't going to be the end of these jeans. I did what my husband would have been mortified by. Took those jeans to a sewing store (Joann's) and asked them what to do. I'm not a sewer and was hoping for an easy solution. Success!! Inexpensive and easy. Couldn't ask for a better solution!!
Here is what I purchased. It was about $5.00 and has a few jean buttons in it.
Of course, things never work easily for me. You should just be able to poke the little 'nail' they give you through the fabric. No matter how hard I tried I couldn't. But, I was working on my husband's work bench and just grabbed a small screw and a screwdriver. I screwed the screw until it just poked out the other side and I had a little hole to poke the nail through.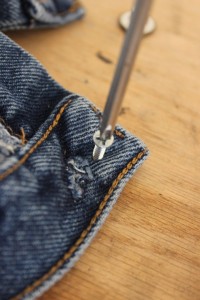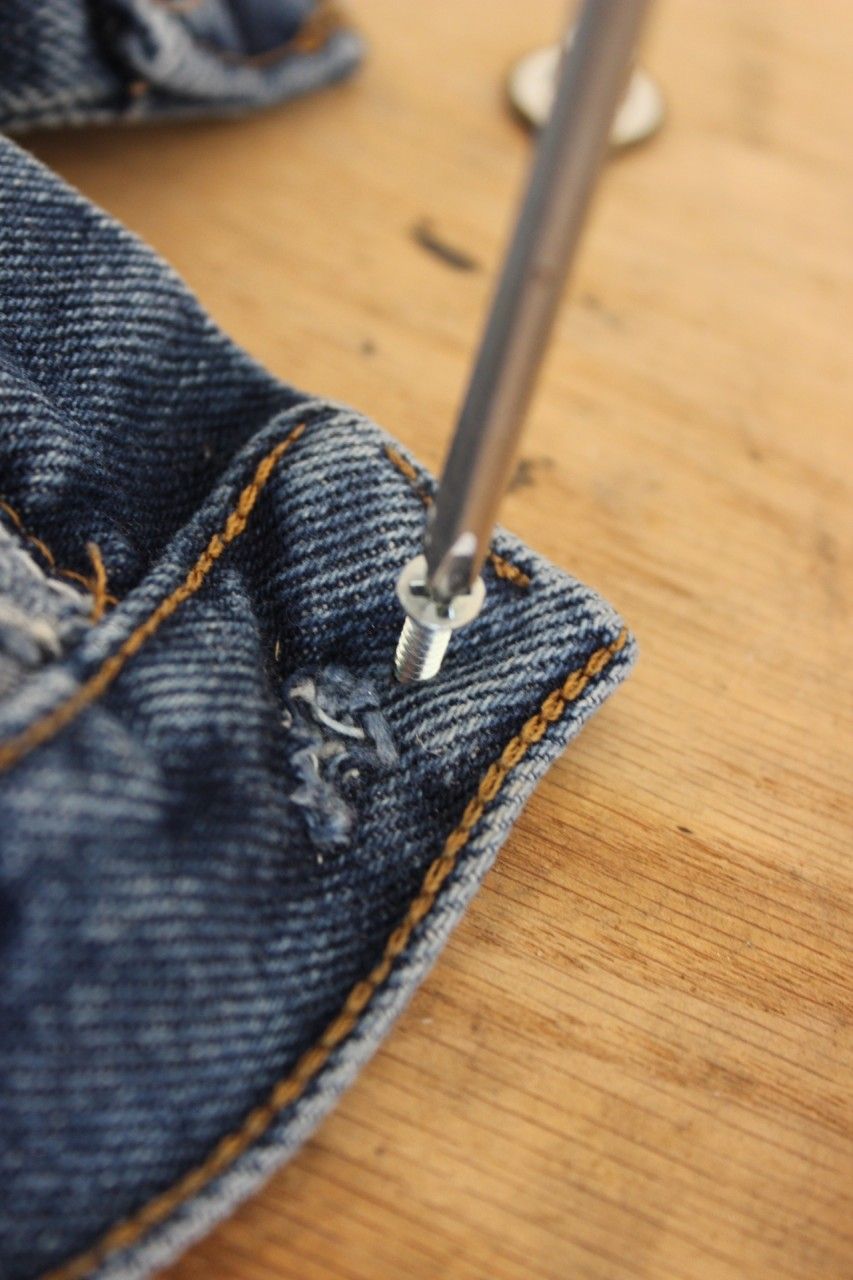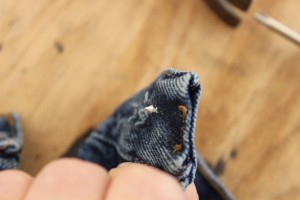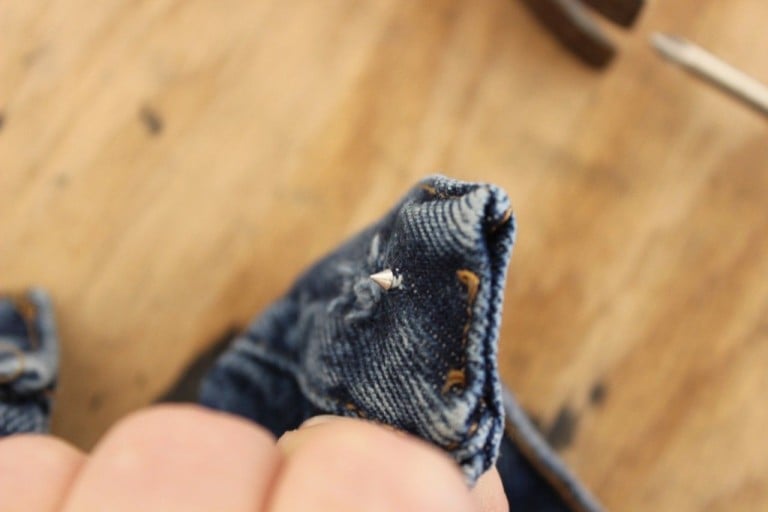 So, poke through the little nail, and have the button part on the bottom.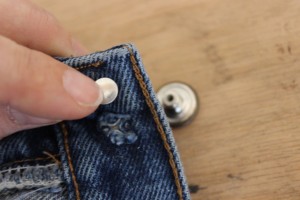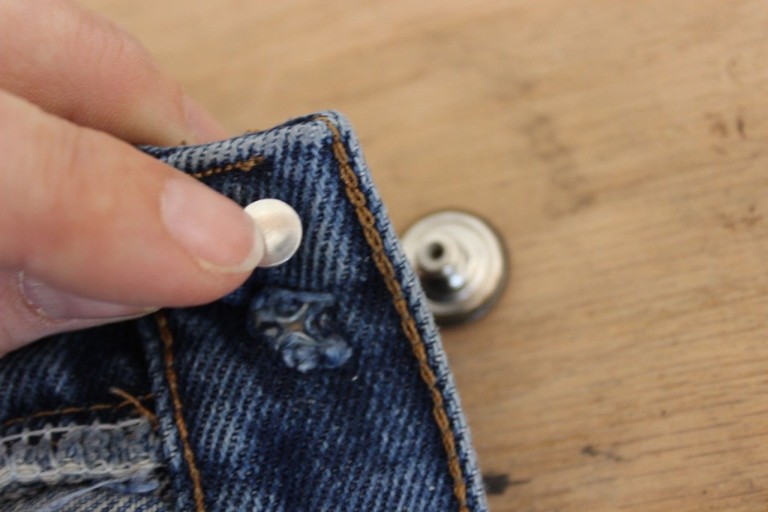 Give it a few taps with your handy dandy hammer.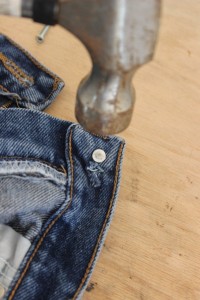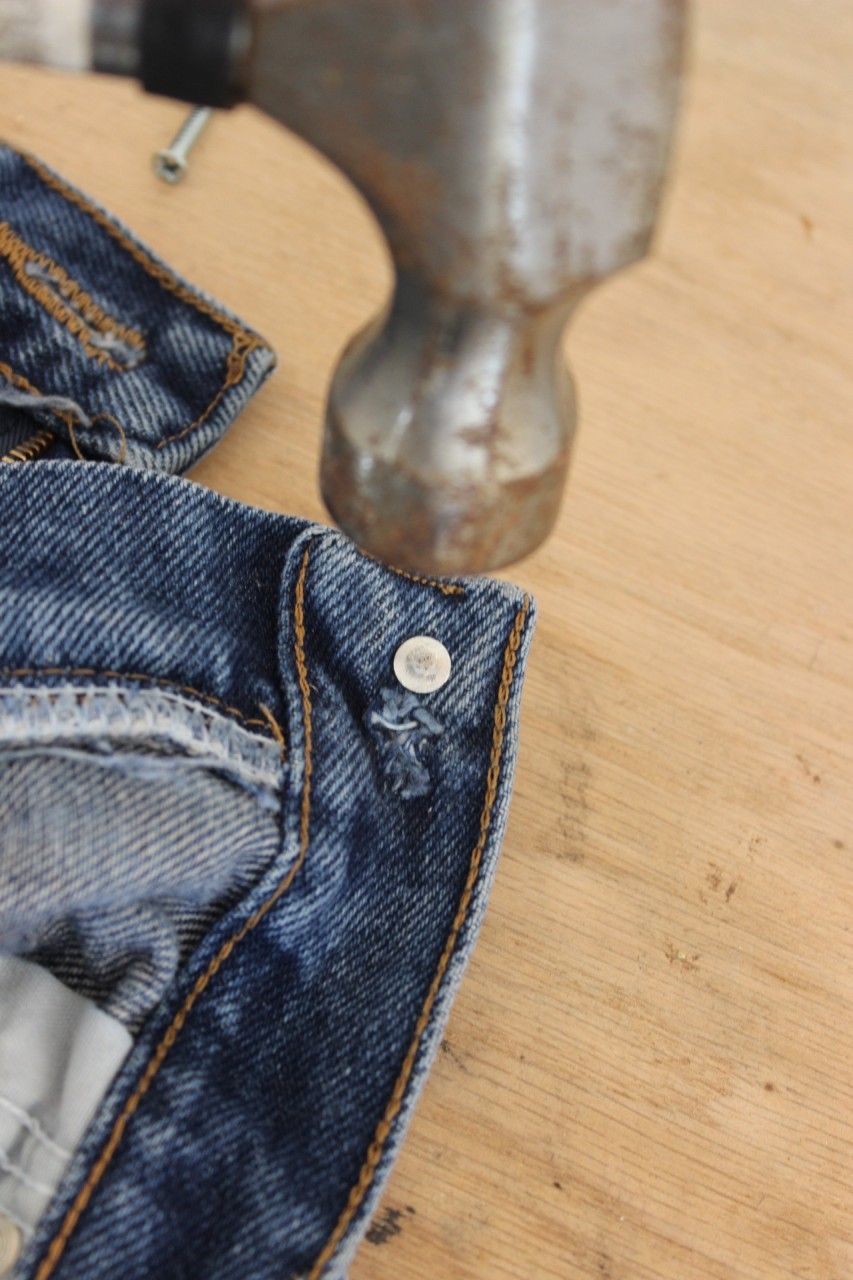 Once you have tapped the little nail into the button, it is done! And, it's an actual jean button so it doesn't look 'funny'. Cause teen boys won't wear anything that looks 'funny'!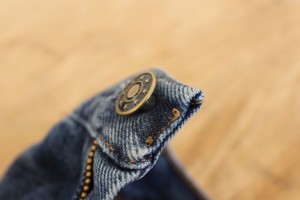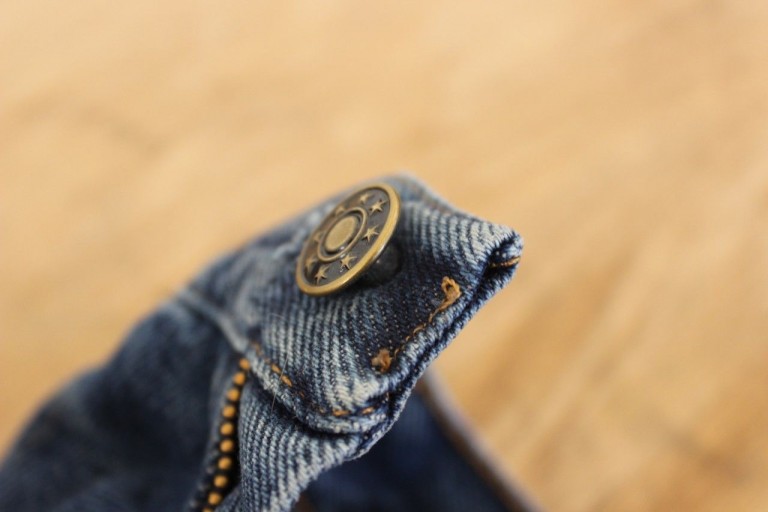 Love that I was able to rescue a pair of jeans and give them new life! It ended up being super simple to replace a jean button!! If you have discovered another easy no sew way to save an item of clothing, please do let me know!!
Momcrieff - Home page