This recipe for pumpkin muffins made with two ingredients is a fall and now a year-round family favorite. This is perfect when the kids have friends over for a quick breakfast, snack, or dessert! Yes, this is 'that' easy recipe showing you how to make pumpkin muffins using spice cake mix and pumpkin puree. The spice cake mix makes the muffins taste like pumpkin spice!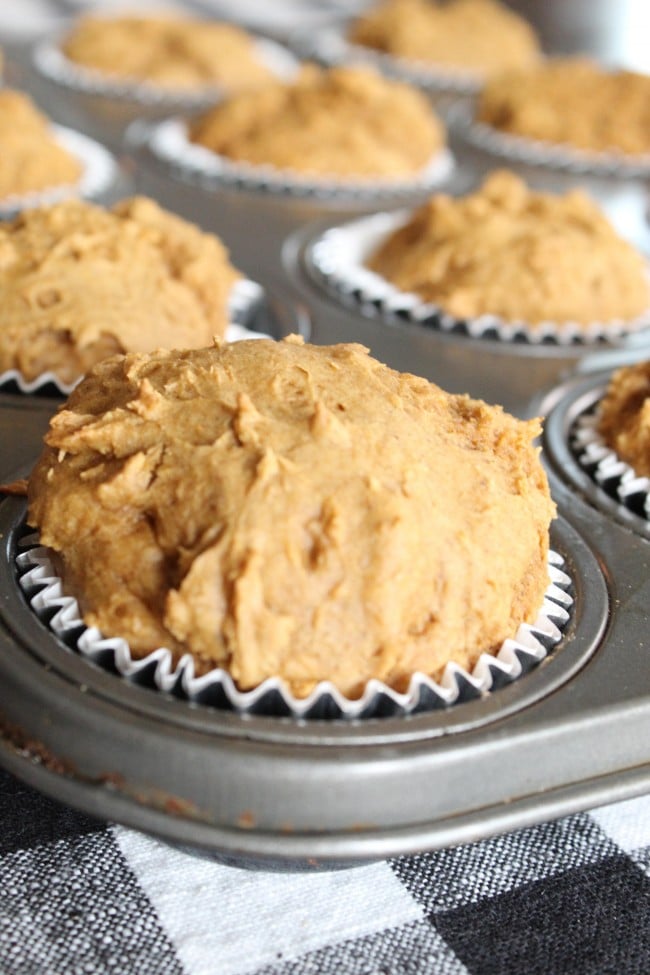 The spice cake mix makes these muffins taste like pumpkin spice. I always have the ingredients for this in my pantry. If you ever feel like a smaller version, more like a muffin bite, make these Pumpkin Quickies Cookies. If you want to make bars and want a totally scratch recipe, you will love these Pumpkin Bars with Cream Cheese Frosting!
Every fall, this muffin recipe goes crazy. It was first published in September 2013, and ever since then, I can tell when people get that pumpkin spice craving! It has turned into an all-year recipe.
Helpful Hint
I've had so many questions about how to make this as a 2 ingredient pumpkin cake. I ended up making it and sharing the baking instructions. Same with the pumpkin bread with spice cake mix recipe. Click through the blue links to get there.
These pumpkin two-ingredient muffins are easy to make! It seems like overkill to do the step-by-step, but why not? Do you have a favorite spoon? Here is mine:
Why I Love These Easy Pumpkin Muffins
They are super easy! Many readers have told me this is the first recipe for their kids to make!
These muffins are so super quick! And with two inexpensive ingredients, it's a great and affordable treat!
My main reason for loving these? They taste so good! And with a whole can of pumpkin in them, they have to be healthier than a typical muffin!
Muffin-making tip
Use a scoop to put the batter into the muffin wells. Perfectly portioned and less messy!!
Follow along step by step, and at the bottom of this recipe is the printable version. Here's the short and sweet way to make pumpkin muffins with spice cake mix! Below is the printable recipe.
Ingredients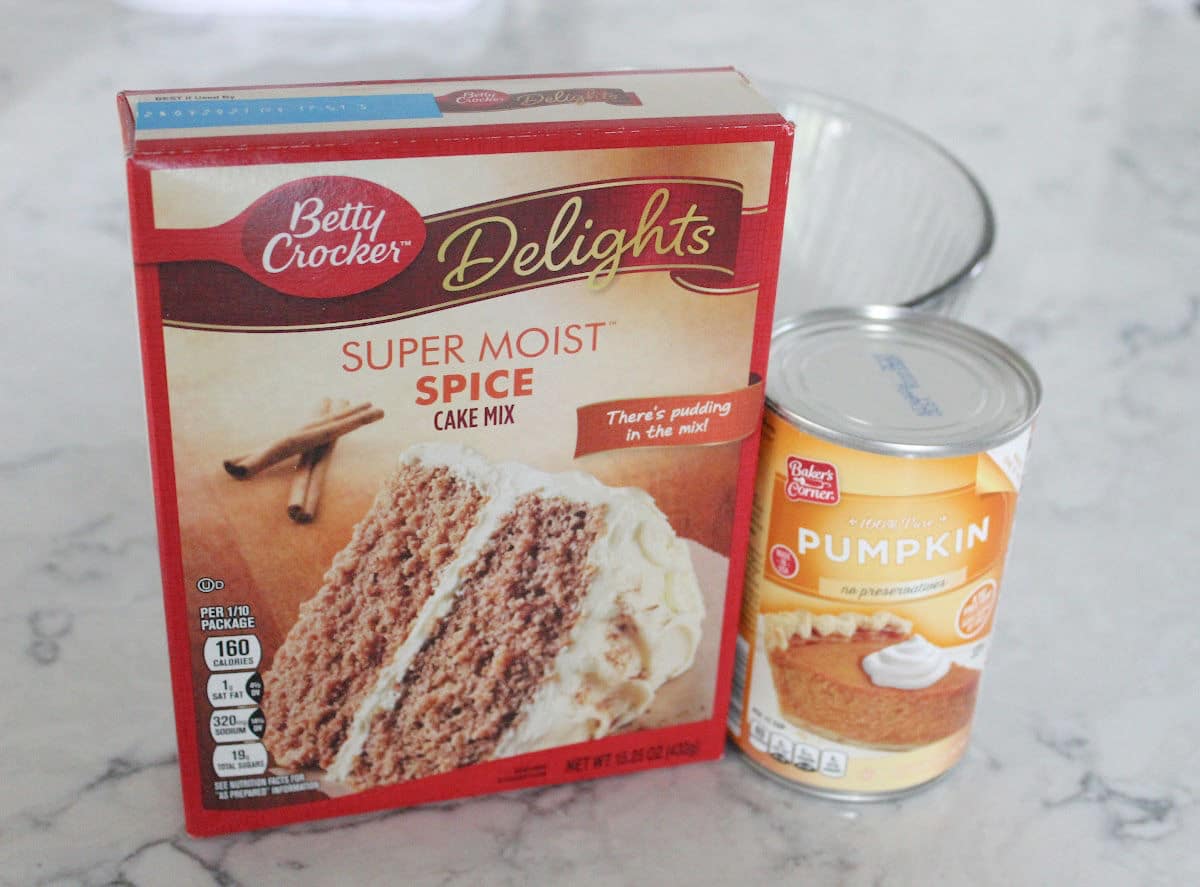 1 box spice cake mix - any brand works. The spice cake flavor is what gives these muffins their pumpkin spice flavor.
1 can 15 or 16 oz of pumpkin puree. The can may also be labeled as pure pumpkin. You want the small can. You do not want to buy the pumpkin pie filling.
Instructions
Preheat oven to 350 degrees F.
Step 1
Mix spice cake mix together with pumpkin.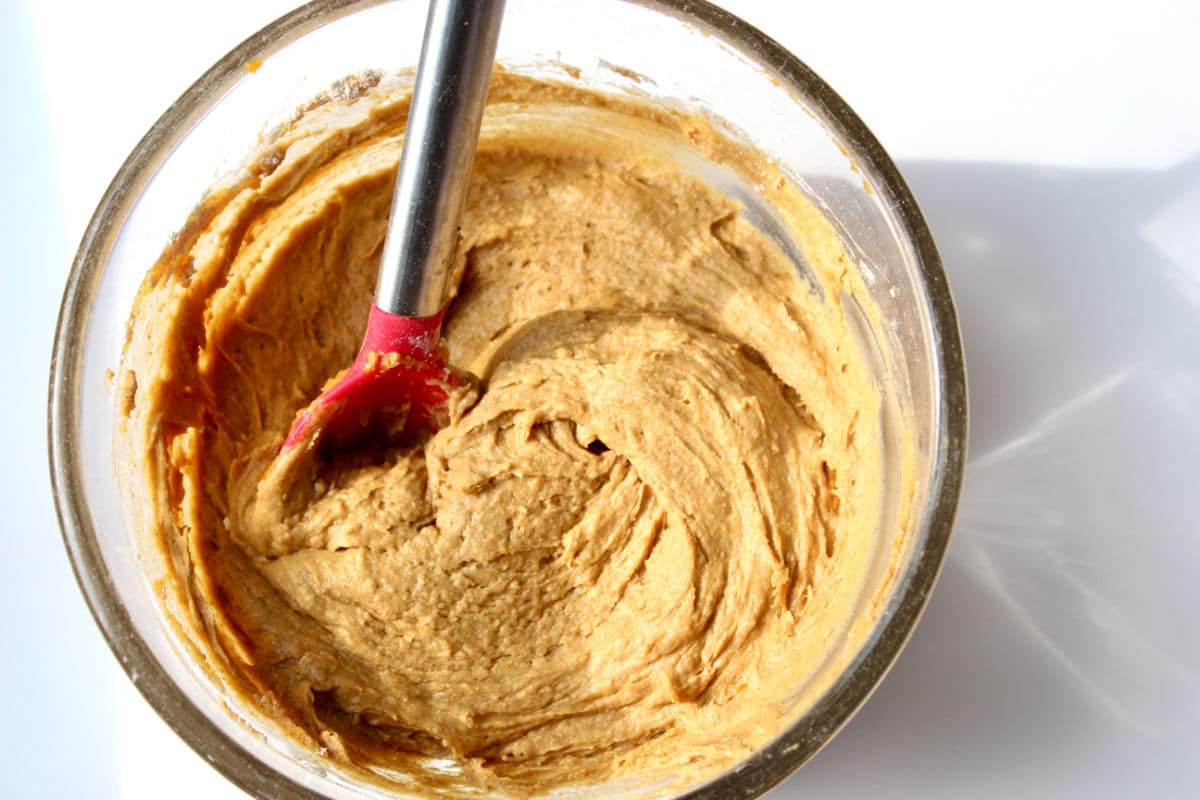 Step 2
Scoop into lined or well-sprayed muffins. Using a scoop helps the muffins be a uniform size and keeps the muffin tin cleaner (no drips).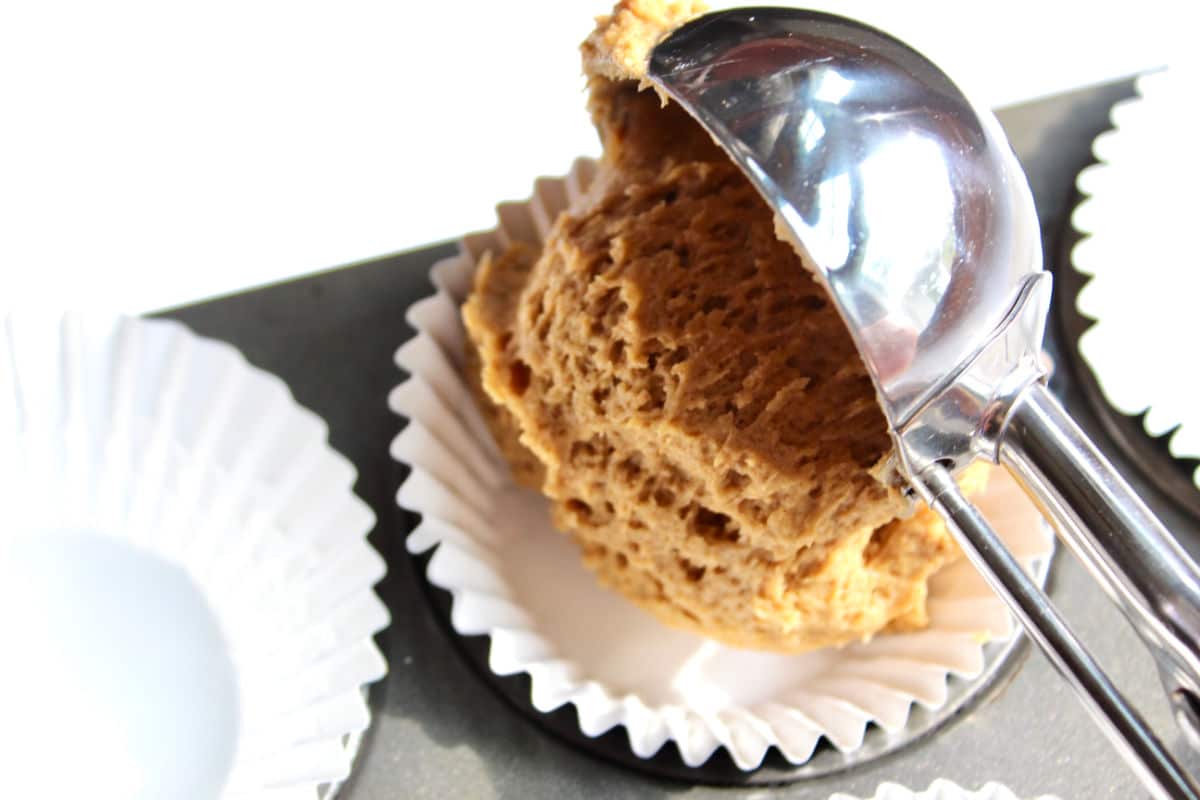 Step 3
Bake 18 - 20 minutes. Test with a toothpick to see if done. The toothpick should come out clean.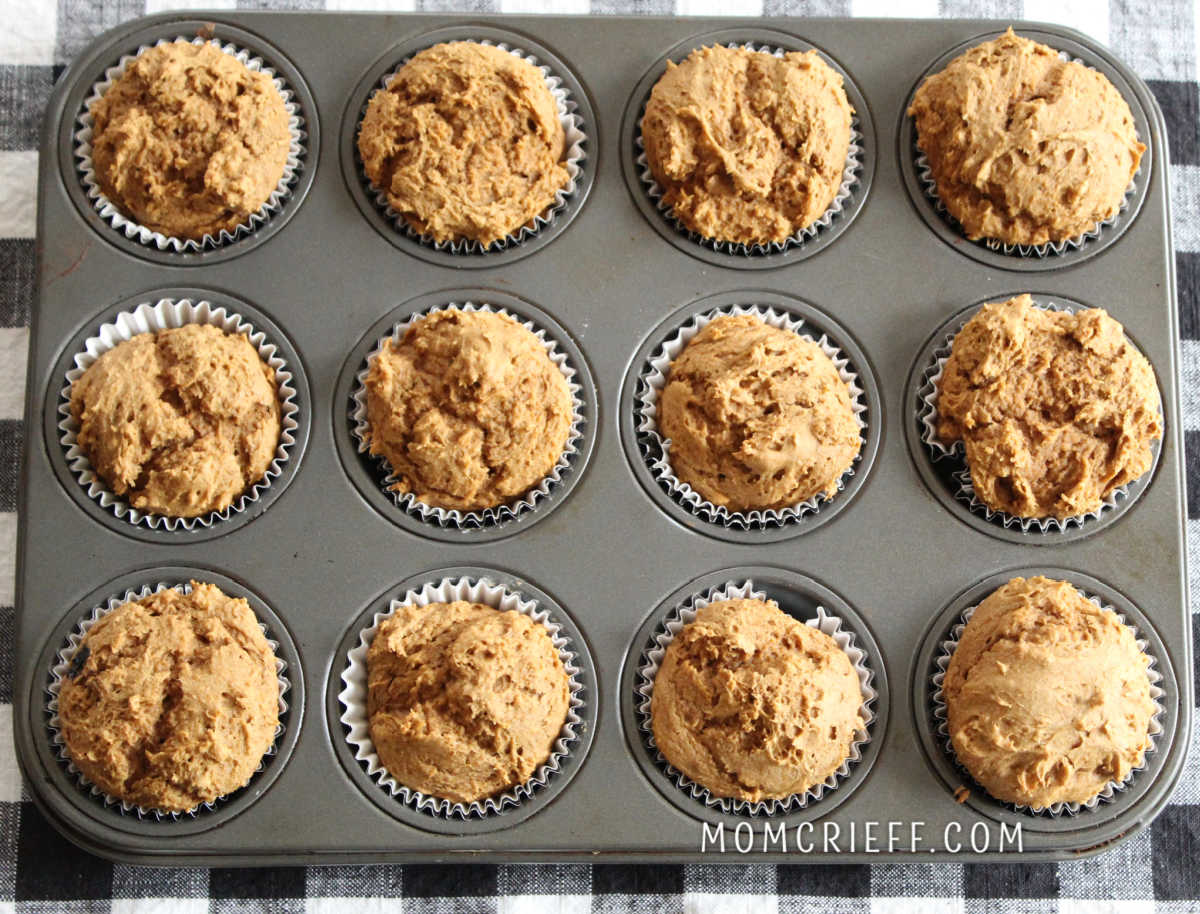 Below is a closeup of a muffin broken in half. It's not light and fluffy like a cupcake. It is fairly dense and heavy, like a delicious muffin.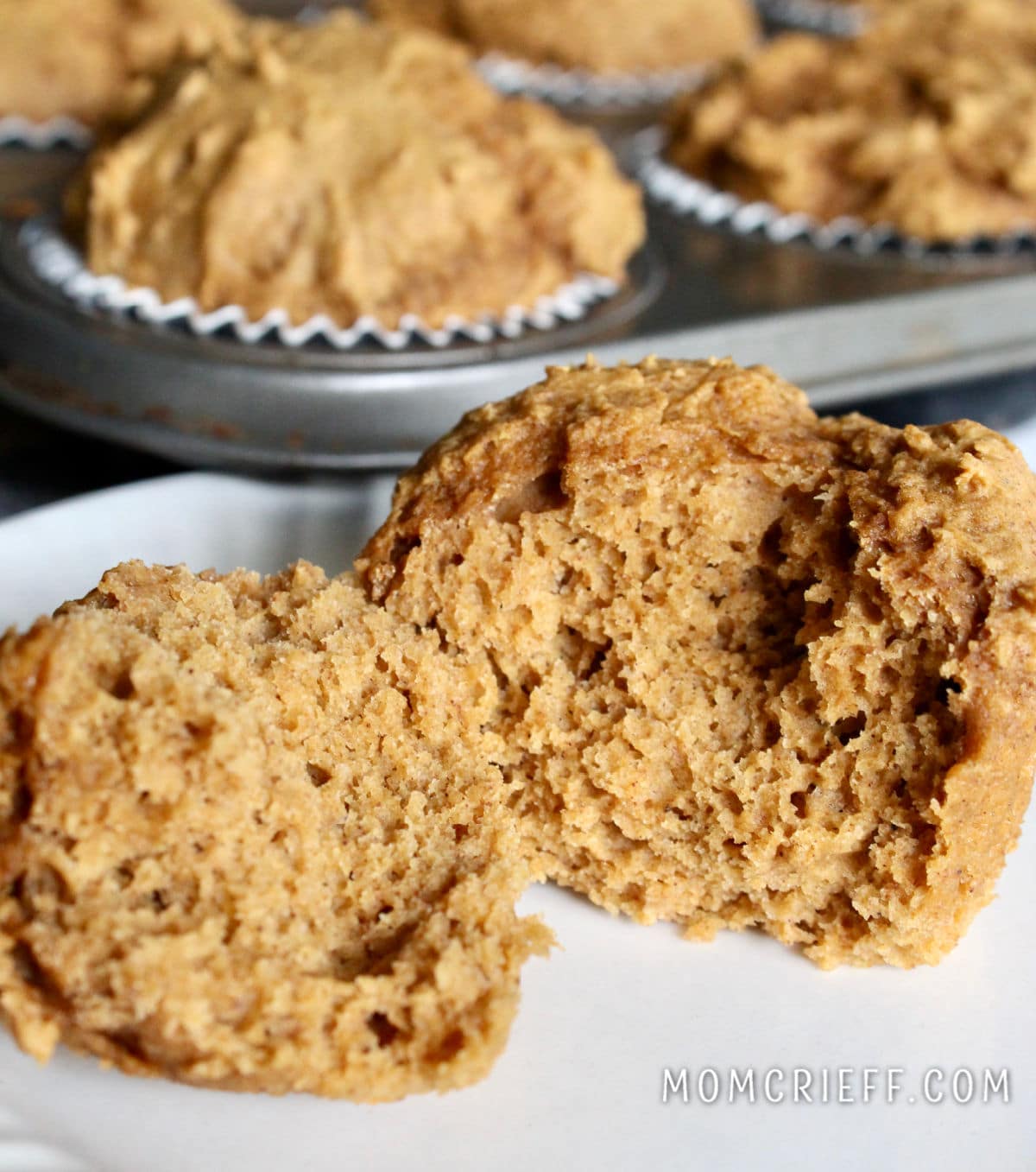 Be warned, the kids do like them, as evidenced by the missing muffin that went to school before I took this picture. This was the original picture from 2013!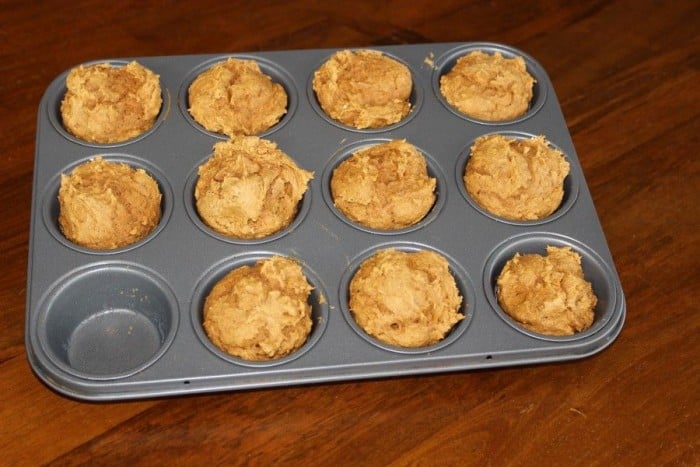 I'm just happy he ate something before he went to school. I couldn't help but laugh. They are just that good!
Weight Watchers pumpkin muffins
This was originally a Weight Watchers recipe. So, it's low-calorie. It's about 160 calories per muffin if you make 12 (may vary due to different cake mix calories).
I get many requests for the WW point values. With the program changing so often, I cannot keep up with the point values. However, I know you can calculate the points with the nutrition label from both ingredients. Add the values you need from these ingredients together. This recipe will make 12 servings if you like nice-sized muffins.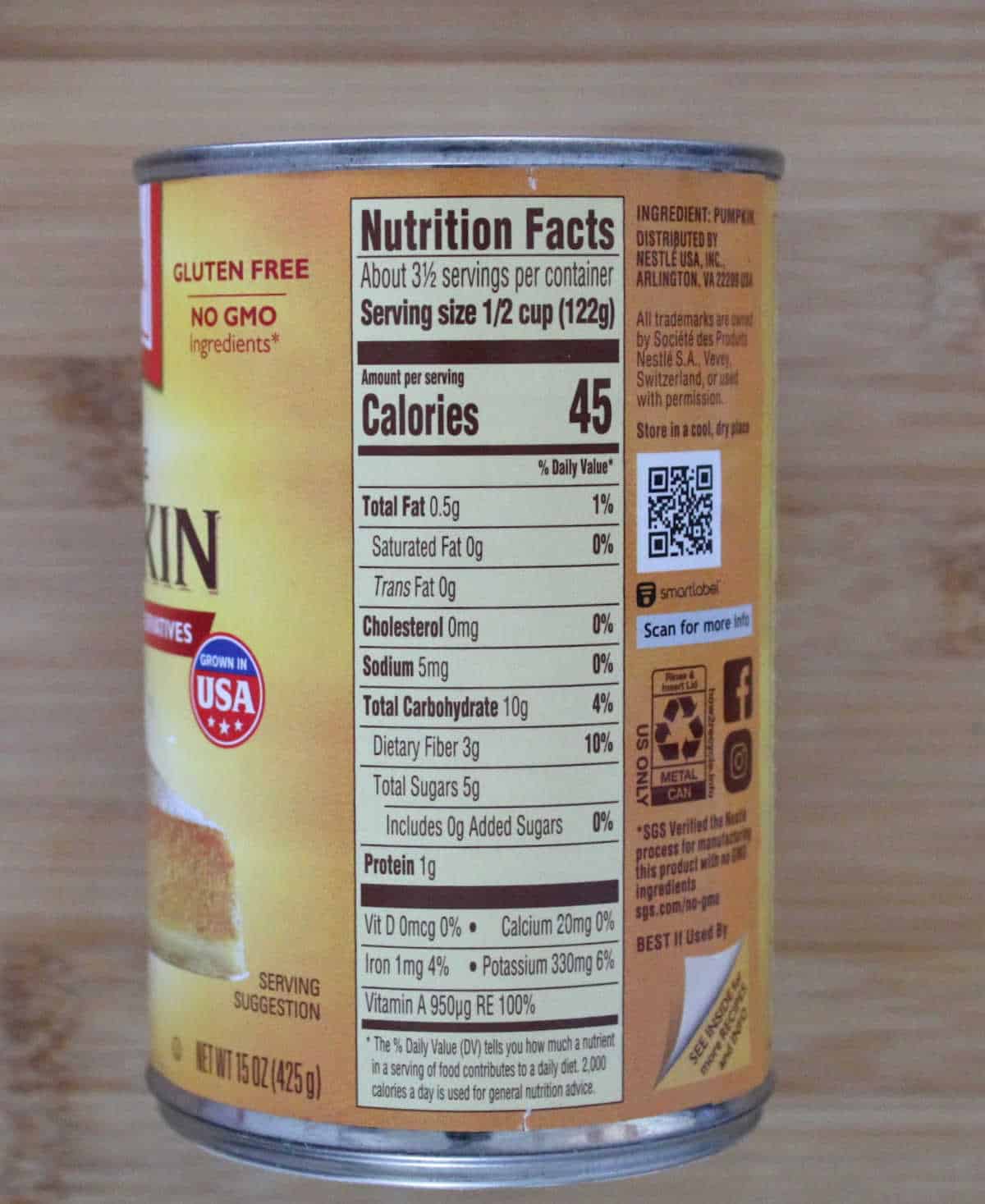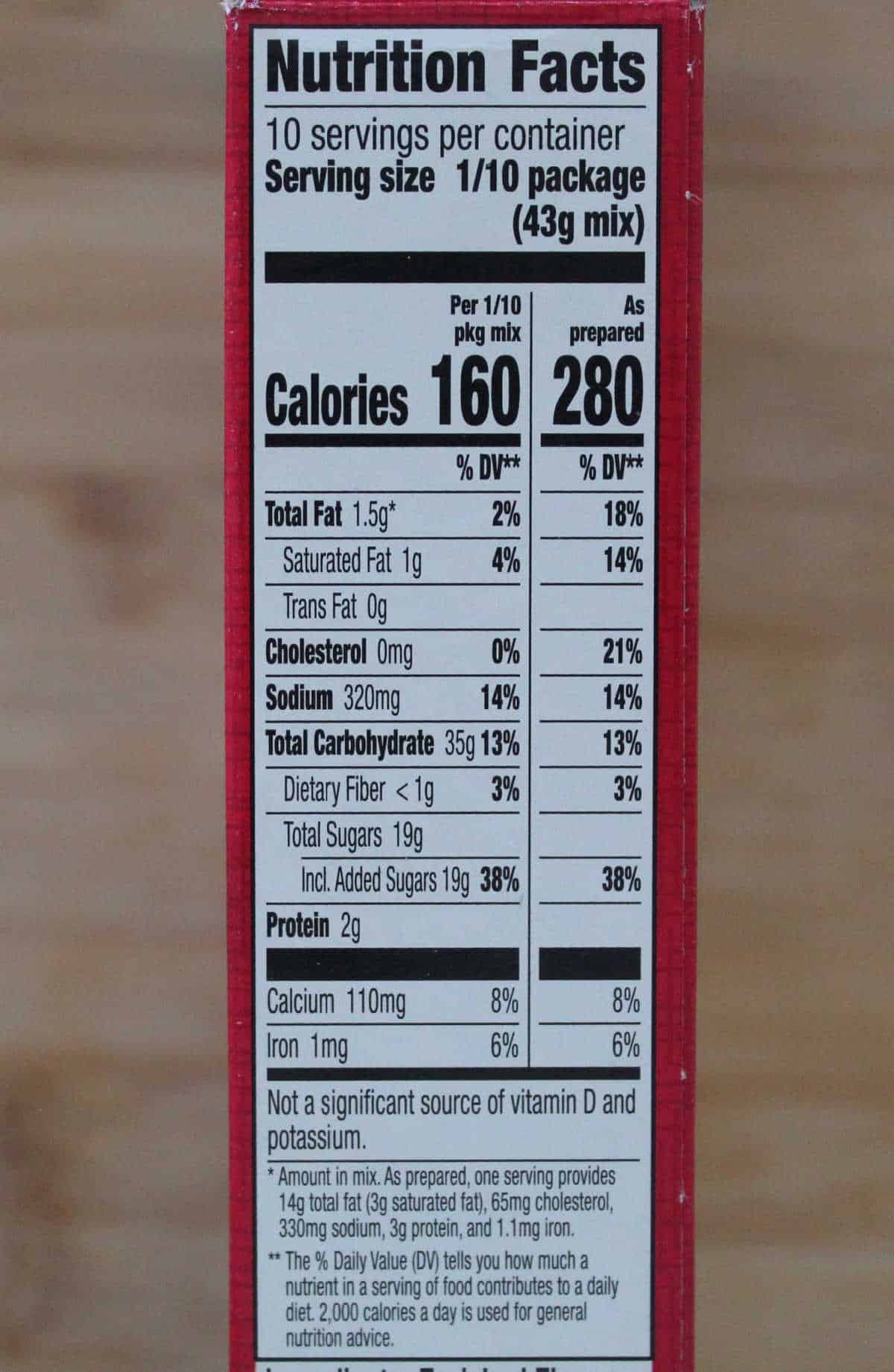 FAQ's
I'm not a fan of the pumpkin spice flavor, but I would like to make cake mix pumpkin muffins.
Use a yellow cake mix with a can of pumpkin puree. The muffins won't have the pumpkin spice flavor.
What can I add to these muffins if I want a flavor boost?
I like adding ½ cup of chocolate chips. I know a friend who always adds pecans to hers. Walnuts would work too!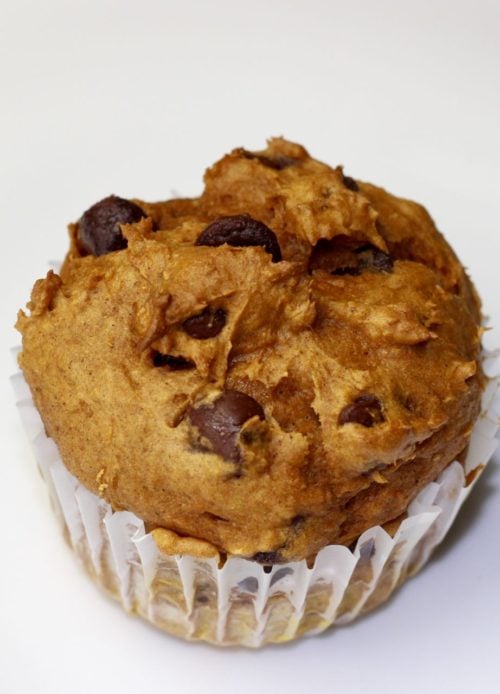 I can't find a spice-flavored cake mix.
That's happened to me before! Use yellow cake mix and add 1 ½ teaspoons of pumpkin spice. If you can't find pumpkin spice, make your own - 1 teaspoon ground cinnamon, ¼ teaspoon ground nutmeg, ¼ teaspoon ground ginger.
Do I add all the ingredients listed on the back of the cake mix box?
Nope. You use the dry cake mix and the can of pumpkin puree. That's it!
Why do you keep emphasizing not to buy pumpkin pie filling?
Pumpkin pie filling has spices and extra ingredients that we don't need for this recipe.
Other Delicious Easy Desserts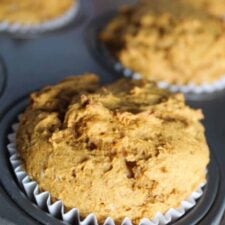 2 Ingredient pumpkin muffins
Delicious and so easy to make! Shhh, no one will know how little effort these 2 ingredient pumpkin muffins take! As a bonus, they take less than 30 minutes including prep and bake time.
Print
Pin
Rate
Ingredients
1

box

spice cake mix

1

15 oz

can pumpkin puree

the small can - not pie filling
Instructions
Preheat to 350 degrees.

Mix spice cake mix together with pumpkin. Do NOT include the ingredients listed on the box.

Scoop into lined or sprayed muffin wells.

OPTIONAL - add chocolate chips

Bake 18-20 minutes (until toothpick comes out clean).
Notes
Make sure you are buying pumpkin puree. It may also be called 100% pumpkin. You do not want to buy pumpkin pie filling.
Nutrition
Serving:
1
muffin
|
Calories:
188
cal
|
Carbohydrates:
32
g
|
Protein:
2
g
|
Fat:
6
g
|
Saturated Fat:
1
g
|
Polyunsaturated Fat:
1
g
|
Monounsaturated Fat:
3
g
|
Sodium:
283
mg
|
Potassium:
147
mg
|
Fiber:
1
g
|
Sugar:
20
g
|
Vitamin A:
14
IU
|
Vitamin C:
0.1
mg
|
Calcium:
41
mg
|
Iron:
2
mg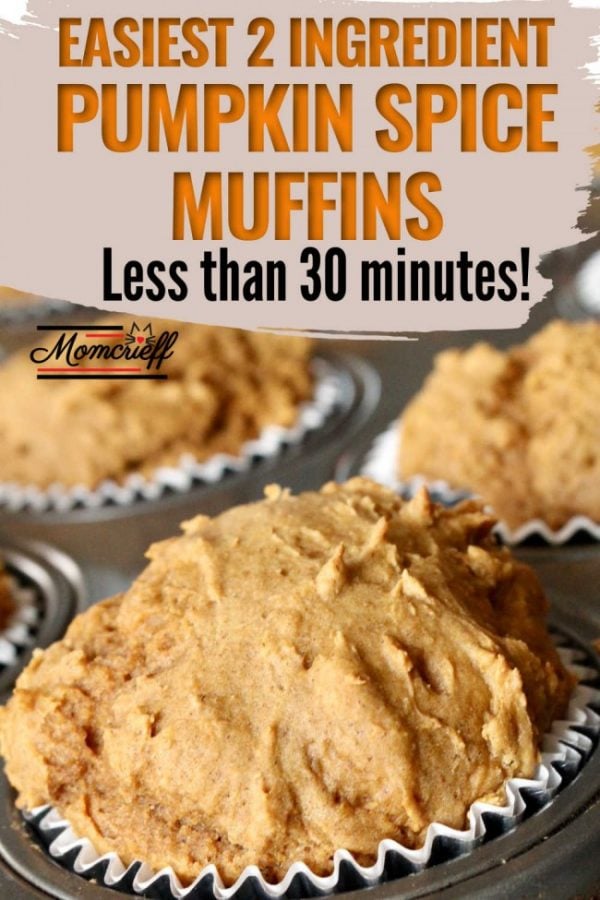 ************************