Hi! Welcome to my blog! My goal is to give you simple but tasty recipes, gardening tips, and some other fun and easy ideas for your home. Things like this natural air freshener that is easy and chemical free! Can you tell I am using frozen cranberries?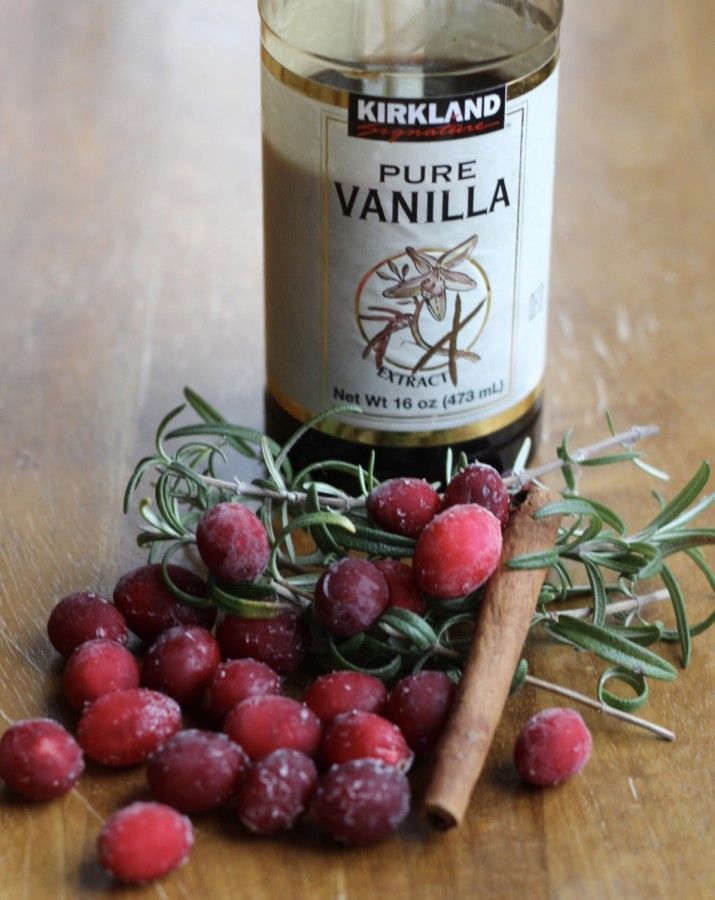 Wow! I am surprised at how many of you still look at my winter air freshener blog post that I posted last winter. I still love the combination of Rosemary, lemon and vanilla.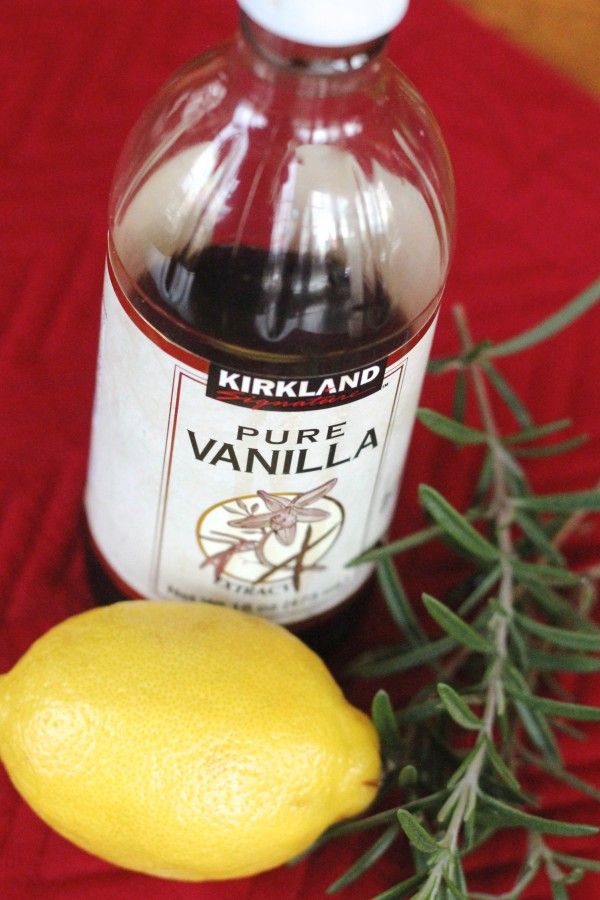 It just has a clean fresh smell. My winter air freshener post can be found here.
As much as I love scented candles, I find them too overpowering. And, if I only burn them for a short while, they get that deep well. Isn't there a rule about burning candles an hour for every inch in diameter? Or something like that.
When I have a home day and am working on catching up on household chores and working on my blog, I love putting together a natural air freshener and simmering it all day.
This is my favorite combination right now. It's very fall and very Thanksgiving. Basically, rosemary, cranberries and a big splash of vanilla.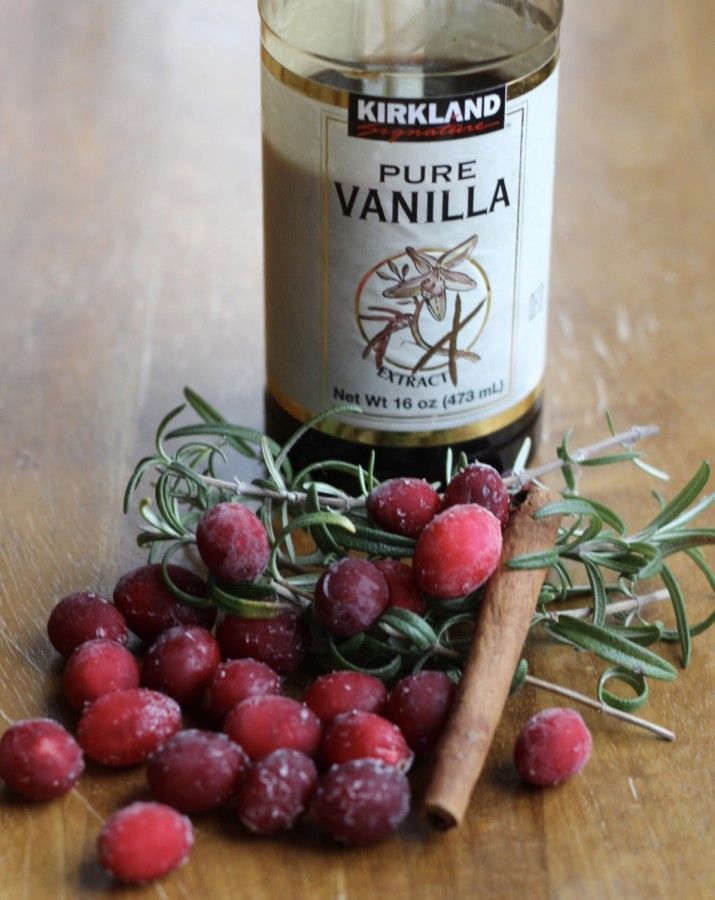 I keep a bag of cranberries in the freezer so that I always have some handy. The cranberries are looking a little frosty in my pictures. The cinnamon stick is just from your regular spice aisle. I keep looking for inexpensive cinnamon sticks in the craft stores but have yet to find them. Oh well, they probably don't smell as good. And lastly, a few sprigs of rosemary. I have a rosemary bush that seems indestructible. I'll have to bring it in tomorrow before it gets really cold. Plus, we are expecting snow in two days. I'm not ready for snow!!
I put these three items in a little crock pot. I love my little crockpot! It's perfect for my air freshener concoctions and also for keeping appetizer dips hot. The link shows the exact one I have but, you can buy it cheaper at your local Target or Walmart. Just click through the link to see what it looks like. You won't regret buying it!
So, put your ingredients in the crockpot, add about 3-4 cups boiling water and turn it on high. During the day you will have to top up the water a bit. Also, once in a while put the lid on for a bit so the water heats up again.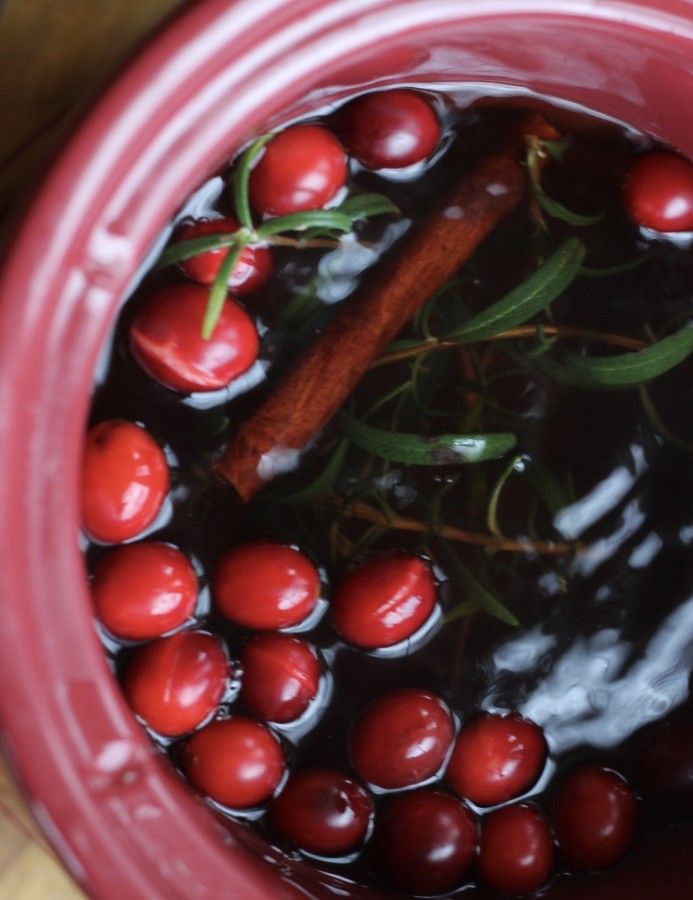 It smells sooooo good! The vanilla adds just a little sweetness to the smell. And we all know how cinnamon smells. As for the cranberries, you'll have to try this to see how they smell : )
Try this or try your own combination. Do you have apples past where anyone will eat them? Cut up a couple, add a cinnamon stick and then the hot water and let it simmer. Your house will smell like apple pie all day! Yum! The combinations are endless. Give it a try.