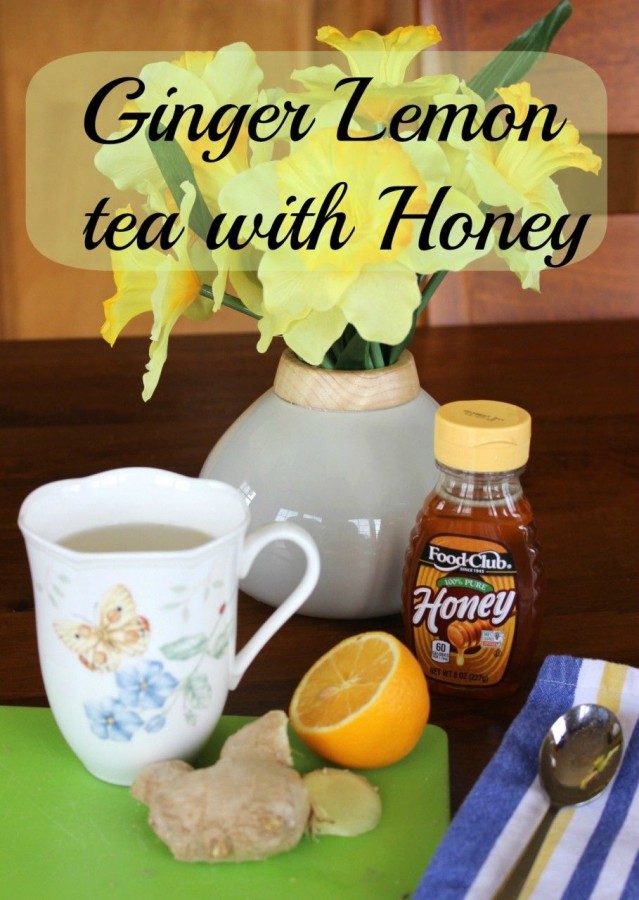 Wow!  I have fallen in LOVE with this tea.   Ginger lemon tea with honey is amazing!!  Our family went out last weekend to try a new Korean restaurant.   I originally ordered a ginseng tea (thought I'd try something new) and they were out.  So, the next tea on the list was ginger lemon tea with honey.   It was fate.  Devine intervention.  Total luck.  I ended up with a tea I was actually excited about.  I made my husband try it.  He wasn't nearly as excited as I was.  Would any guy get excited about tea??
I went home and Googled this magical tea.  It's found under all kinds of titles using the three words:  Ginger, Lemon and Honey.  So, I'm not sure what the official name is.  But it's an amazingly flavored tea.   And, I get to use up the fresh ginger that I buy just for one specific recipe I make.   Super easy to make and soooooo healthy.   The health benefits are a true bonus.  I drink this in the evenings because I truly enjoy it.  It is a little harder than plopping a tea bag into hot water but not much!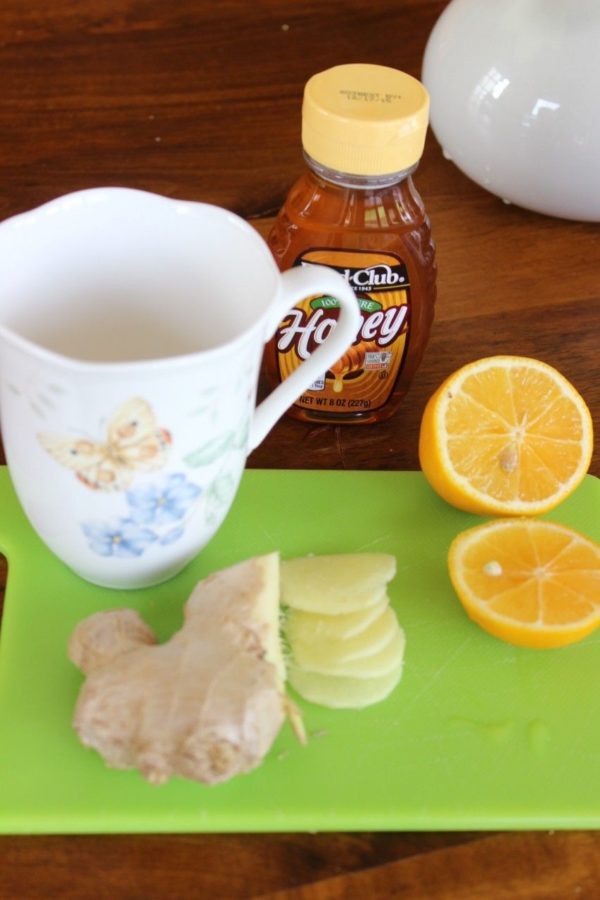 Ingredients  & Directions for one cup:
5 thin slices of ginger (thin, thin, thin!) More or less to your taste
Add a cup of hot water and let the ginger steep for about 4 minutes.  Remove ginger (or leave a little longer for a stronger tea)
Add 1 Tablespoon fresh squeezed lemon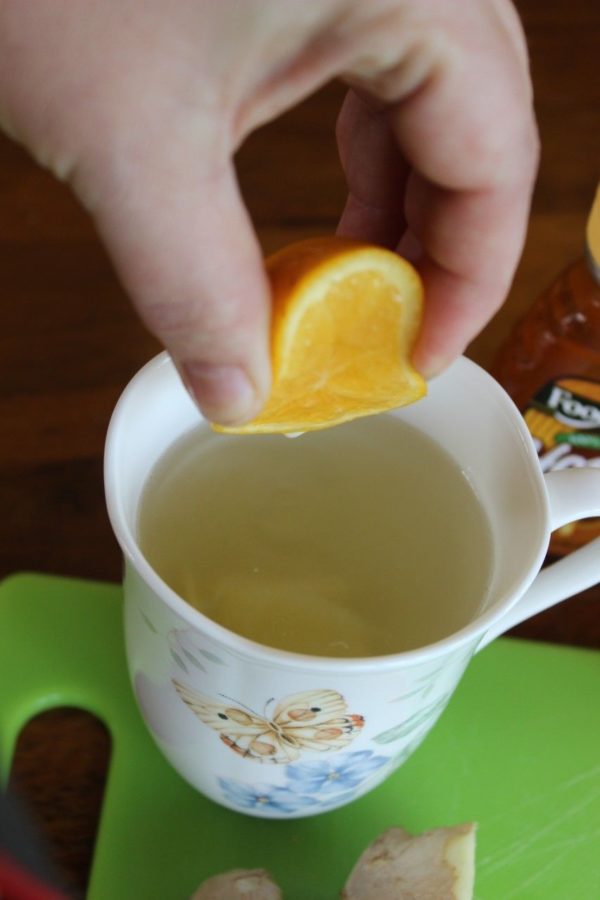 Add 1 Tablespoon honey.  More or less to your taste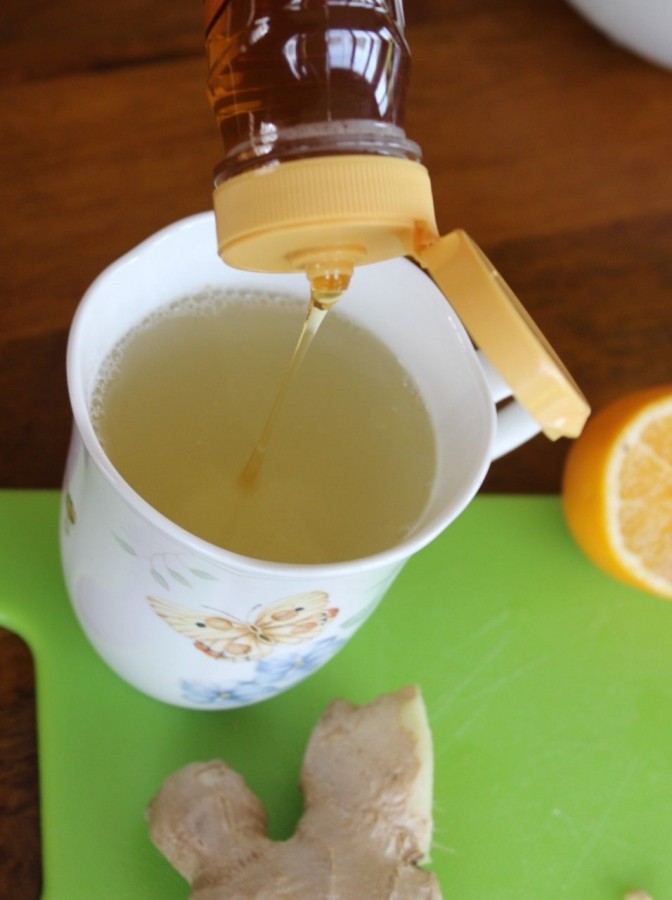 Oh, the flavor!  I didn't realize I liked ginger as much as I do.  Honestly, it's a strong flavor and you are either going to love it or leave it.  I doubt there is any in between.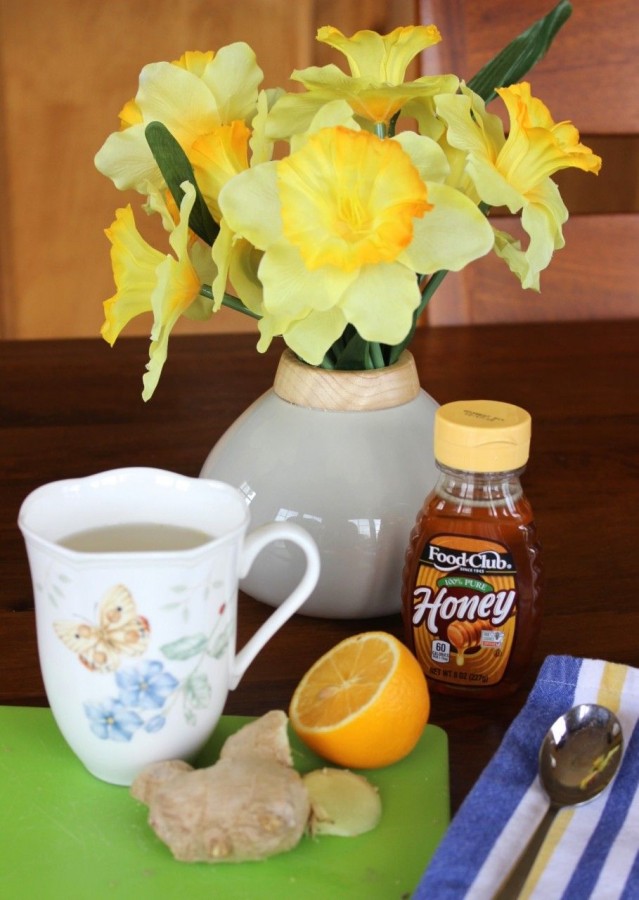 Ummm, the health benefits?   HUGE!!  When I was looking up this recipe, some of the described benefits I saw included help with stomach issues, an anti-inflammatory, pain relief, and soothing upper respiratory issues.   I'm not an expert so won't go in detail but go ahead, Google it!  If you weren't sure you wanted to try this tea, you will be convinced!   But, don't forget, the main reason I'm sharing this tea with you is that it is super good.  The health benefits are a huge additional benefit.
Actually, last week my book club went to a Tea House.  It was fun!  It really felt like we were stepping back in time.   Dainty food and all kinds of tea.  Of course, I didn't find my favorite new tea there!  However, I did see the most awesome tea strainer.   To be totally authentic with this tea, you should grate about a tablespoon of ginger, let it steep and then strain it.  However, I didn't have a tea ball or a strainer so I shared how I made it.   But, I think if you used the grated ginger, it would make your tea stronger, faster.   Then you would need to strain the tea.  I'm buying myself one of these tea strainers today.  Because I deserve it!  And it's super cute.  I bet they used these on Downton Abby!
*This blog post contains affiliate links. *