We have a cute powder room on our main floor. It's much bigger than the one in our last home. I would have killed for it when we were in the potty training stage. Love the room but the biggest issue is everyone closes the blinds and leaves them closed. It makes the powder room and the hallway very dark. Even on the brightest, sunniest days. The reason the blinds get closed all the time is a paranoia about someone looking in from the deck. I've been wondering for ages if I should consider frosting a window for privacy.
A quick preview:
Before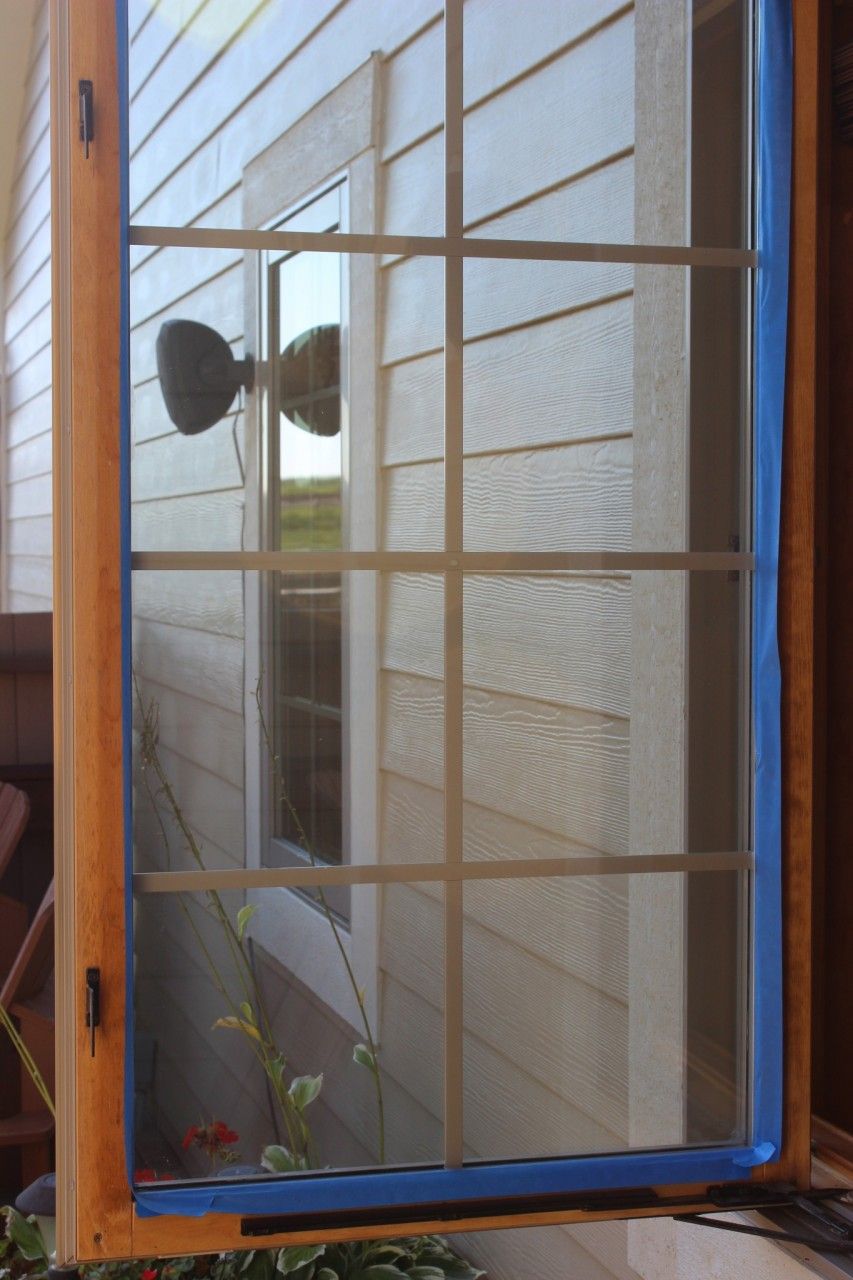 After.  The window was frosted so you couldn't see through it, but you still had a ton of light coming into the powder room!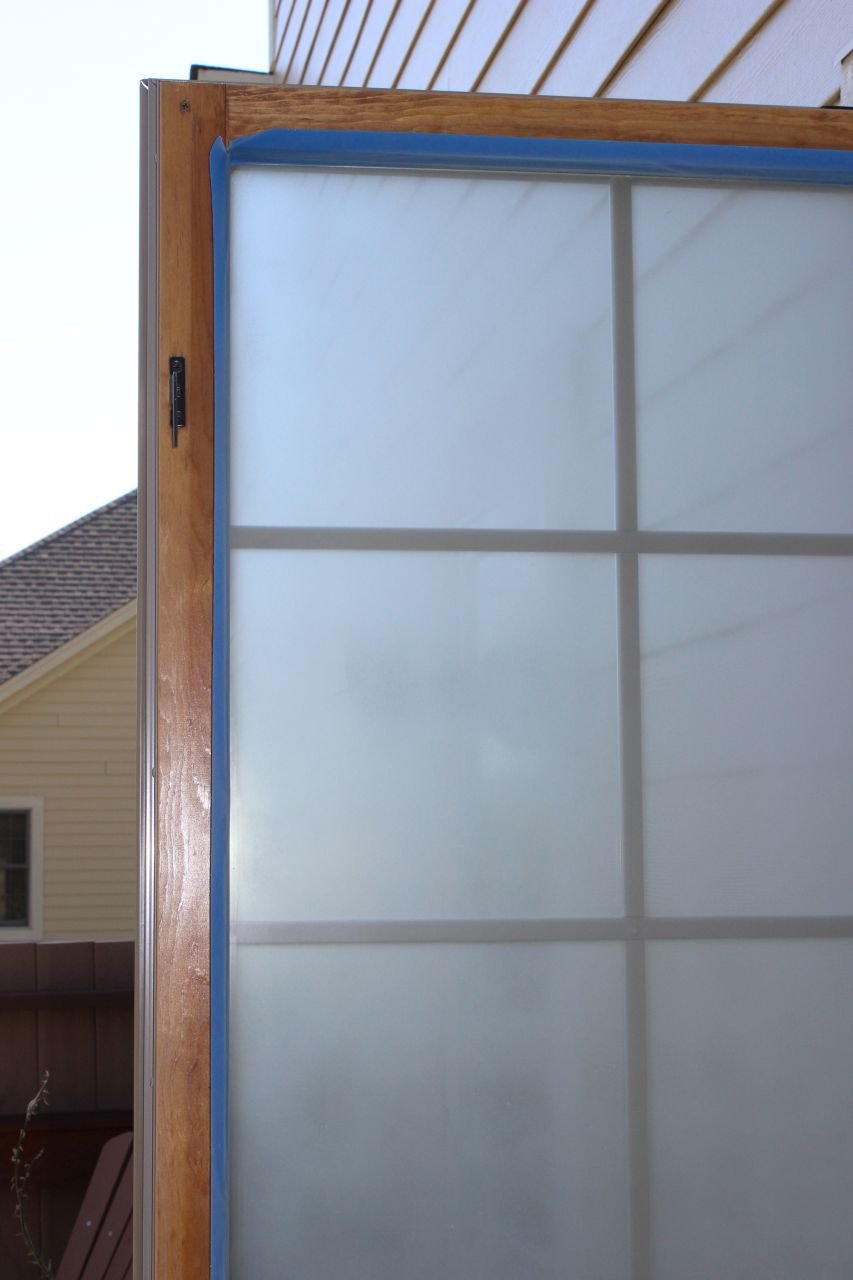 So let me show you how I did this. First, here is the view from the powder room.  In the summer and fall, we are always eating or entertaining outside.  The view in and out of this window really is not conducive to any privacy.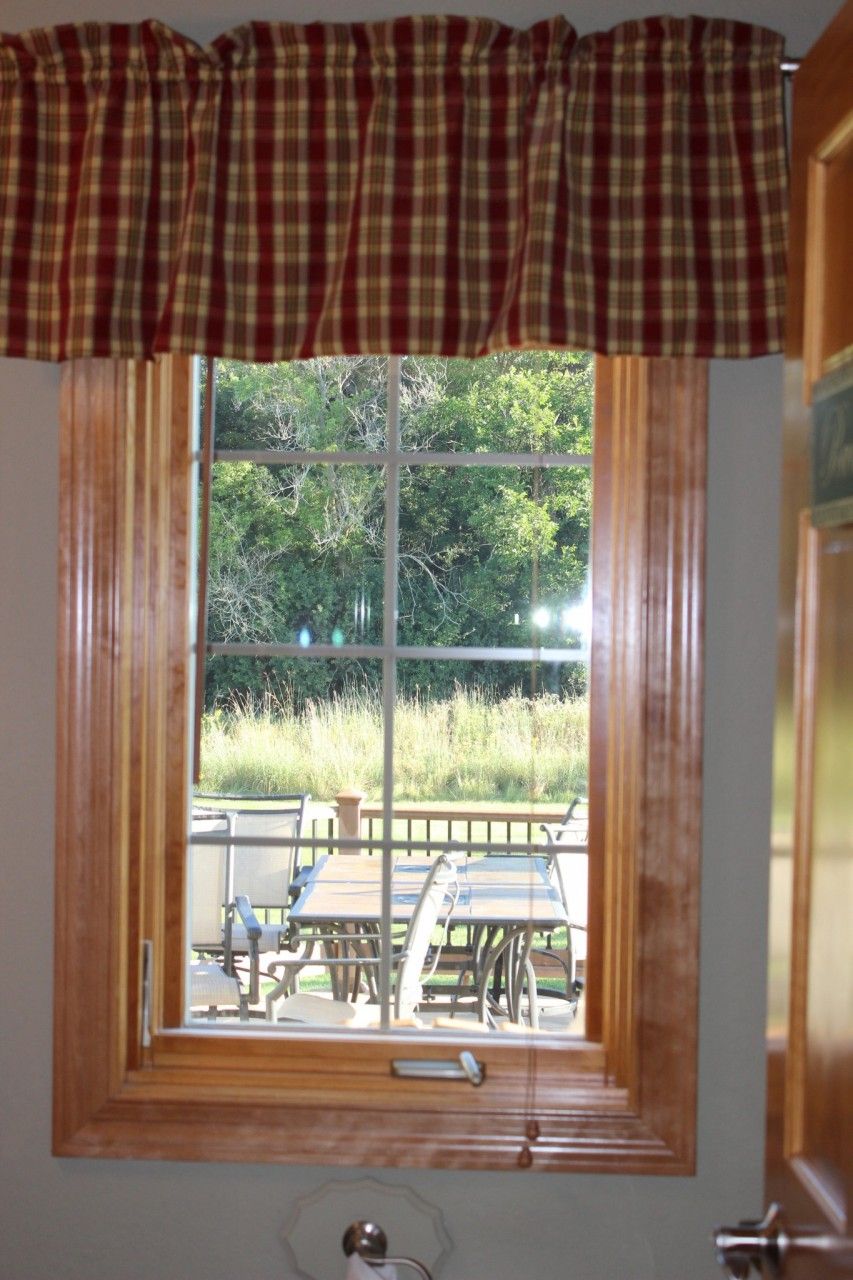 Here is what the view is from the deck. The window to the right is the bathroom window.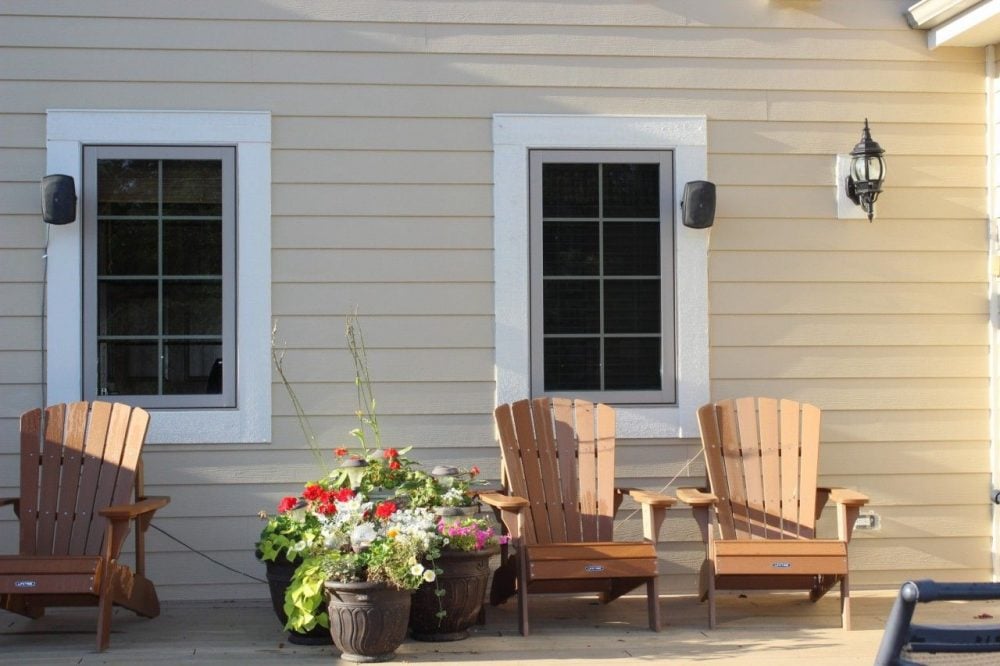 This is what I used.  I've used the Krylon Glass frosting for a few projects.  It has never failed me yet!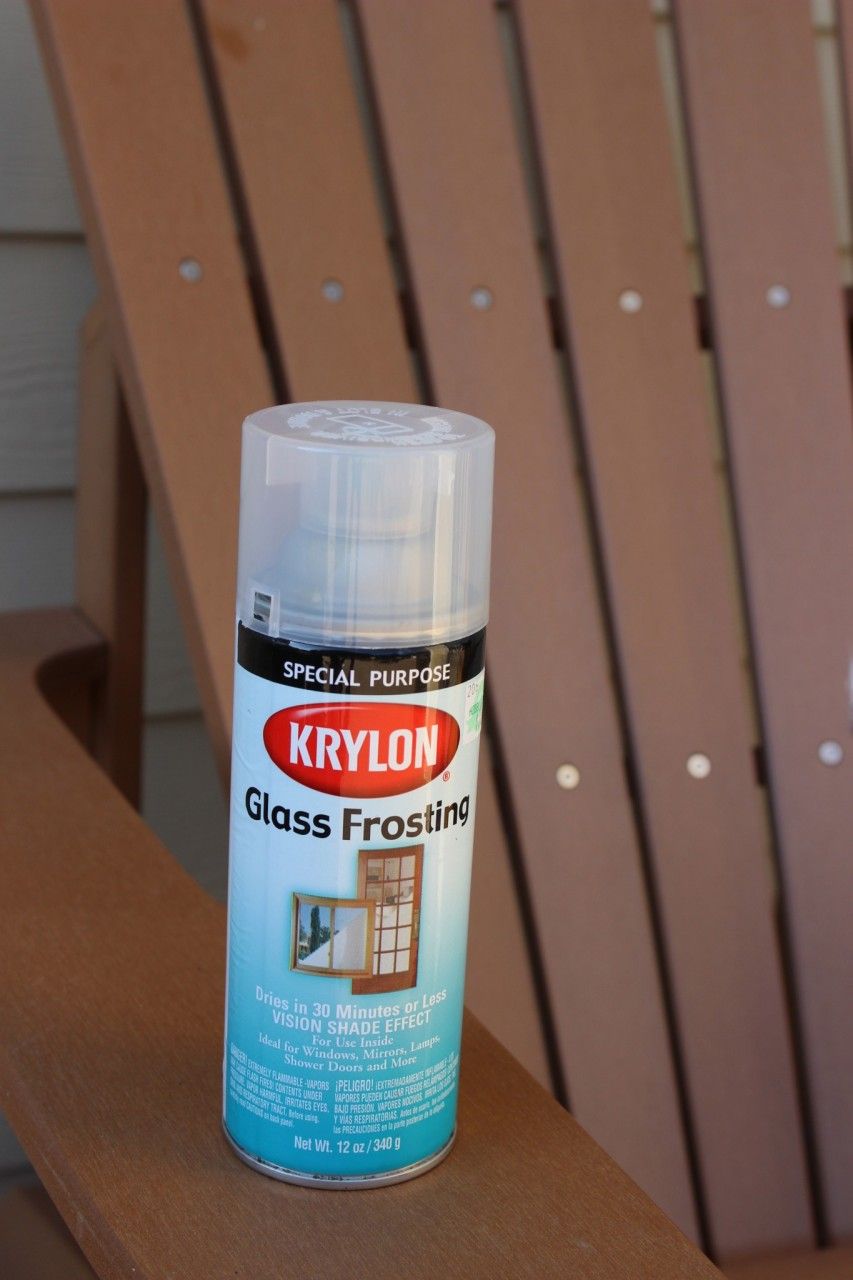 First I used the blue painter's tape to tape around the window frame.  That actually ended up taking the most time and being the most detailed step of this project.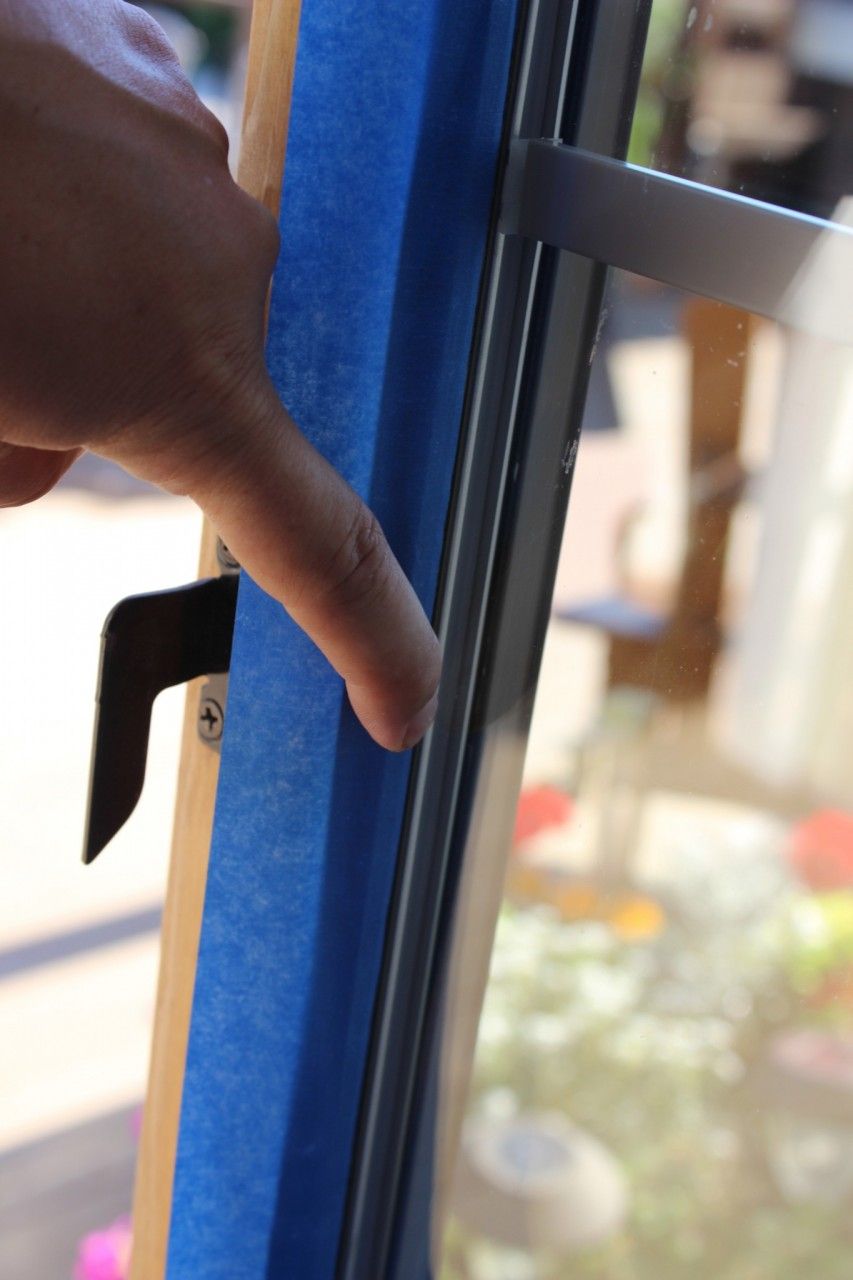 I had someone giving my work a close inspection.  My cat is a 'someone' since he is family.   He's such a good boy!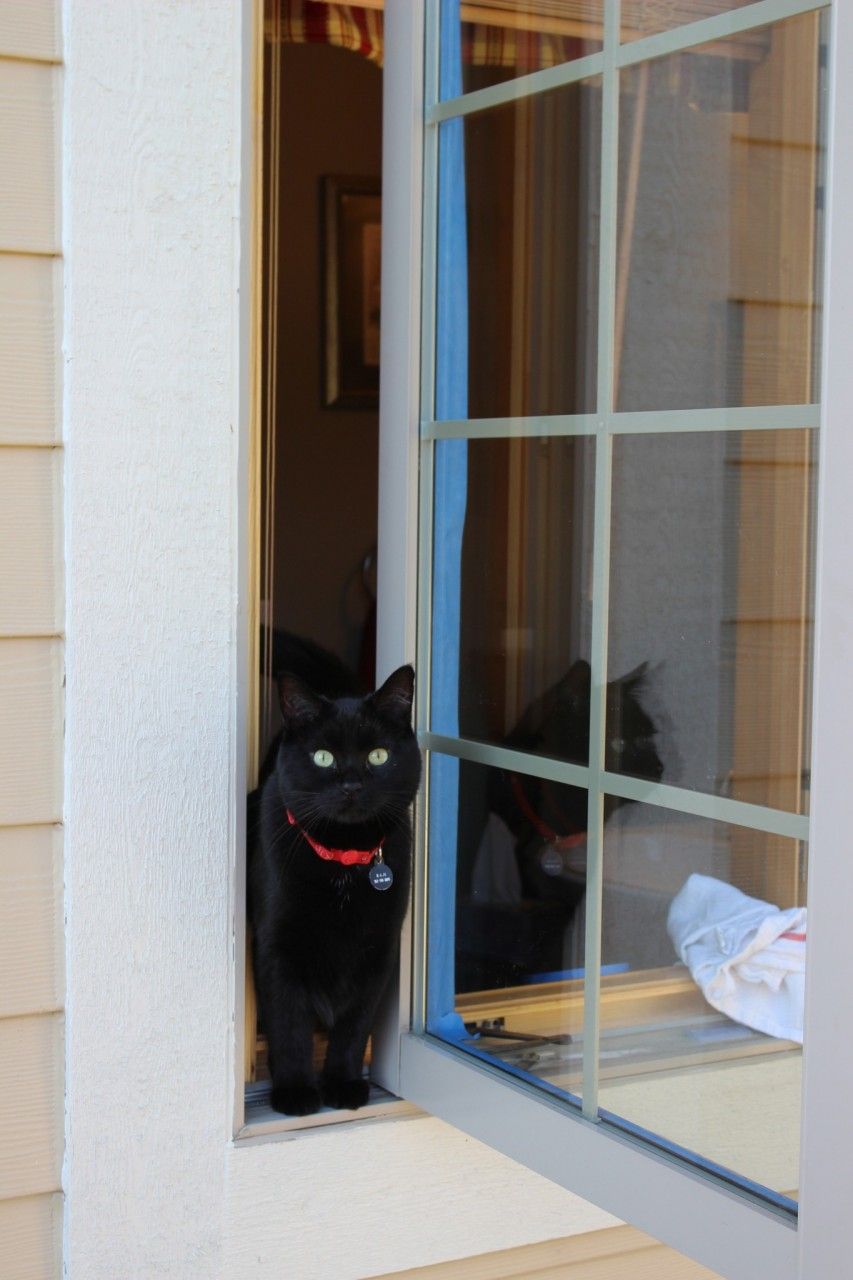 Make sure you read and follow the directions closely. I'm glad I did! They said to do thin coats, horizontally then vertically. I wasn't sure this was going to work well. Here is what it looked like after two coats: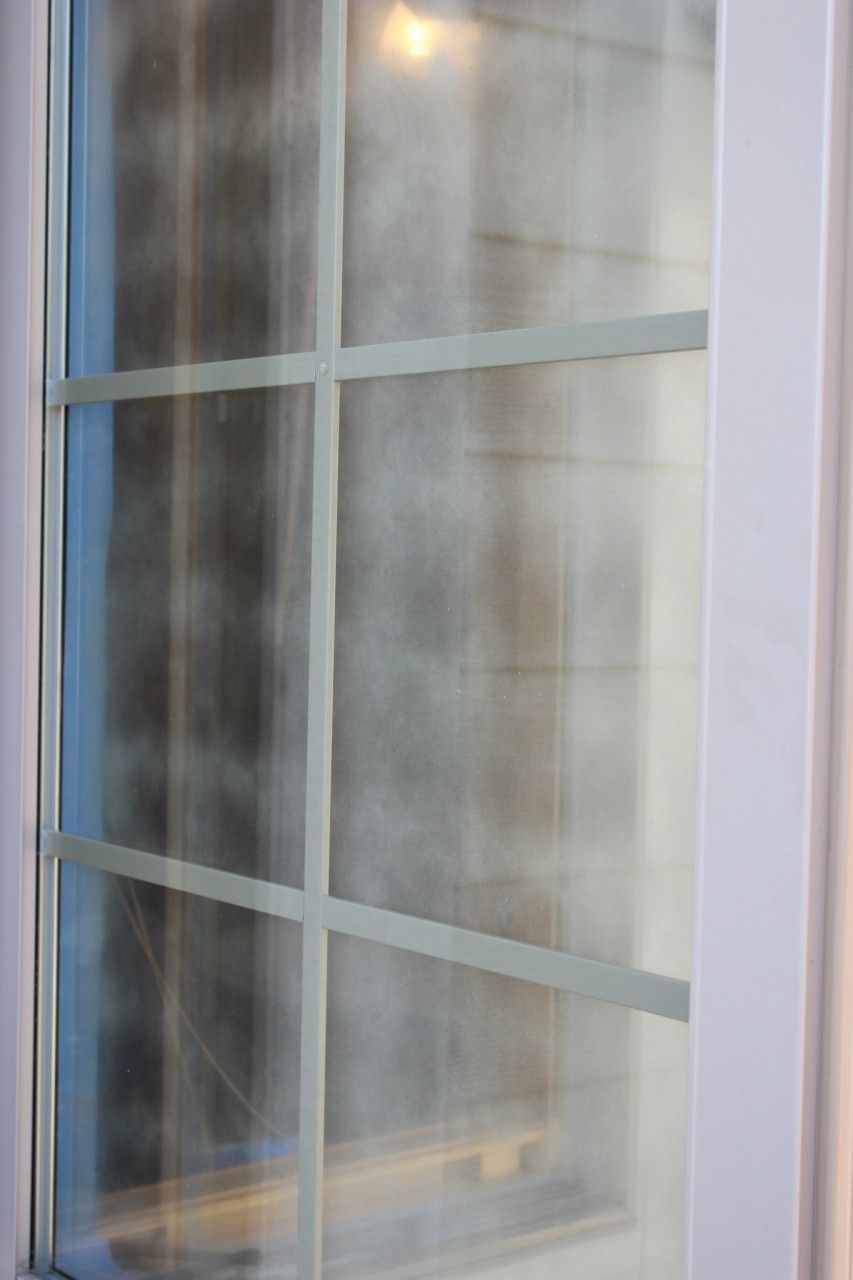 You can definitely see the horizontal and the vertical sweeps I did. The next FOUR coats I did, I coated much closer together. So, a total of SIX coats! They didn't take long and I even waited about 5-10 minutes between coats. The whole project took about an hour and a half.
Here is the view to the deck now.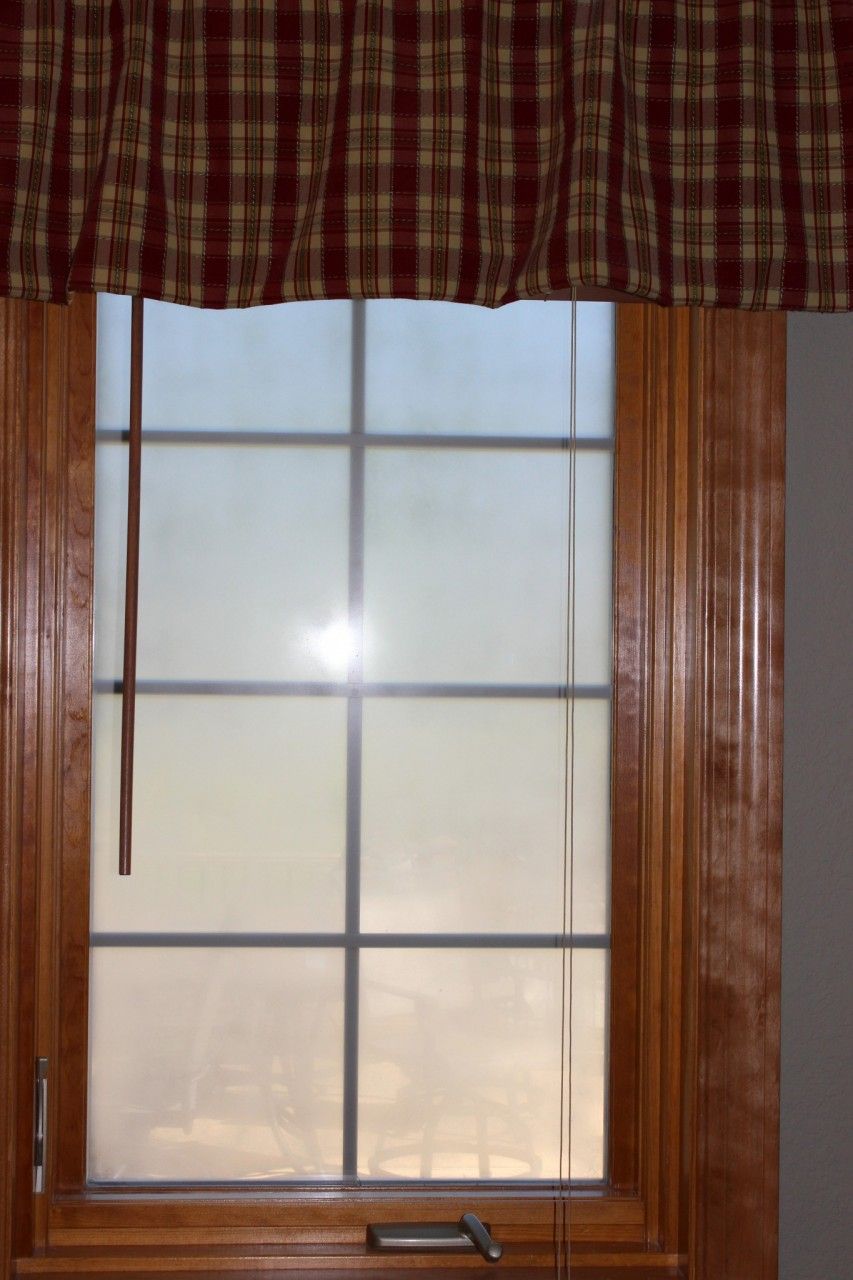 As you can see, it is no longer a clear view out! I was a little concerned that one window would look too different from its 'twin'. But, they seem fine to me.  Frosting this window really added a ton of privacy to our powder room!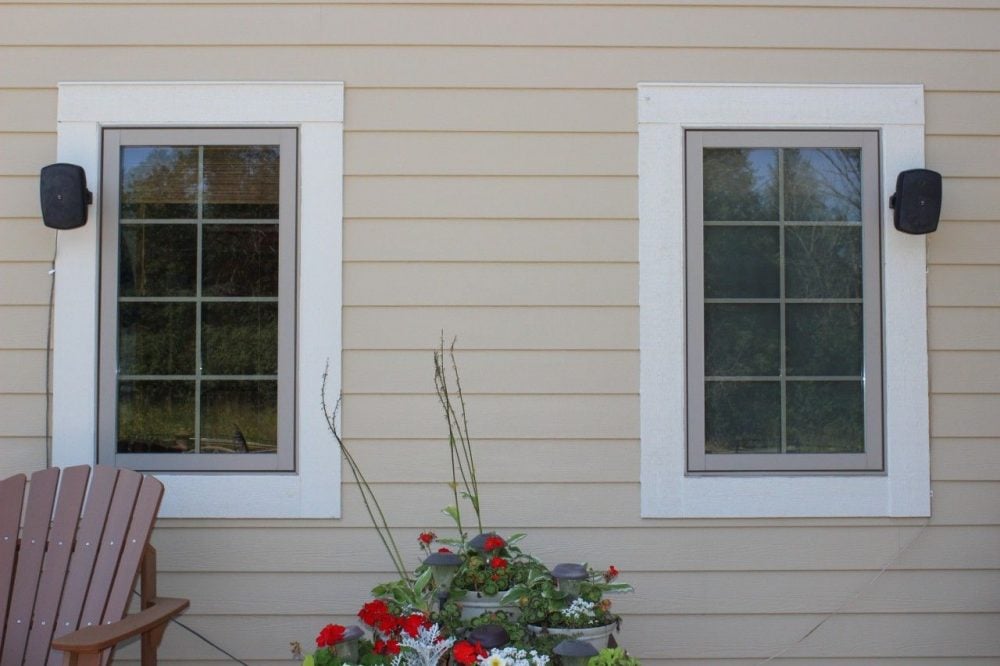 A couple of tips:
This spray paint has a really strong odor. If at all possible, you should do this outside. Also, take your time and be patient. As I mentioned, it ended up taking six coats. Also tape your frame well so you don't get the overspray on it. This stuff doesn't just wipe off. You need paint remover.
We have had this for a few days now and so far I'm happy. The window looks like it's fogged from a shower. The blinds don't get closed nearly as much and there is much more light in the hallway. So far, my goals have been met!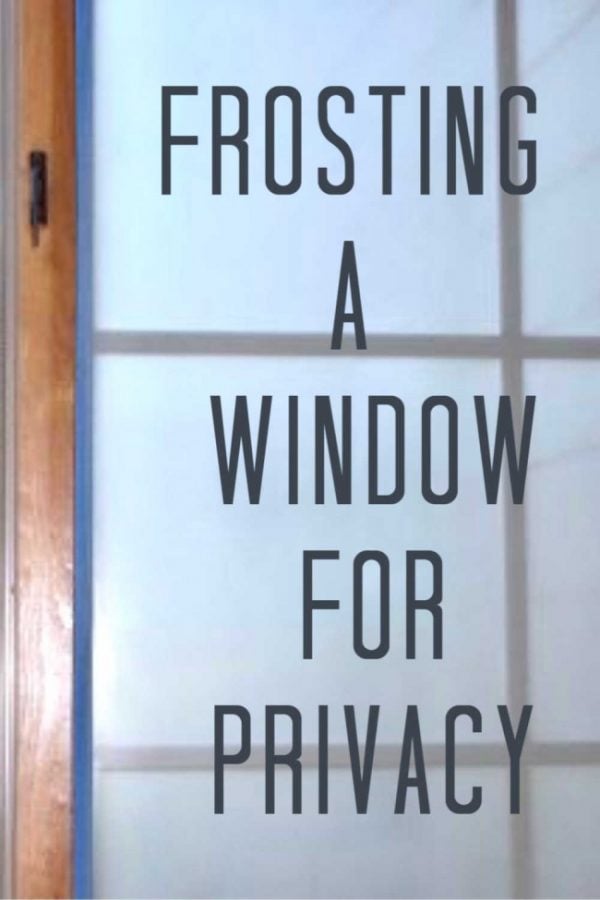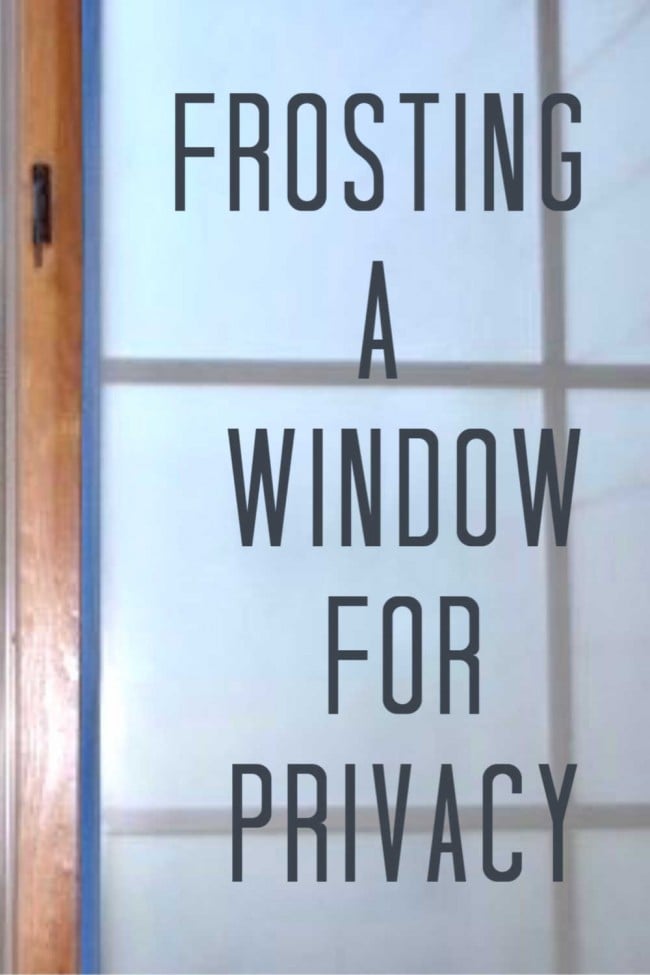 Looking for an easy way to let your guests know which door is the restroom?  I have wooden doors and this post tells you how I hung the powder room sign on the door.
Hang things on wood - damage free.