On one of the cold and dreary spring days, I needed to do something or I was going to go crazy. I also knew the kid's 'stuff' in my garage kept creeping and it was driving me crazy too! So, in an afternoon, I solved both problems. Read more to see how I put up some cubbies in the garage.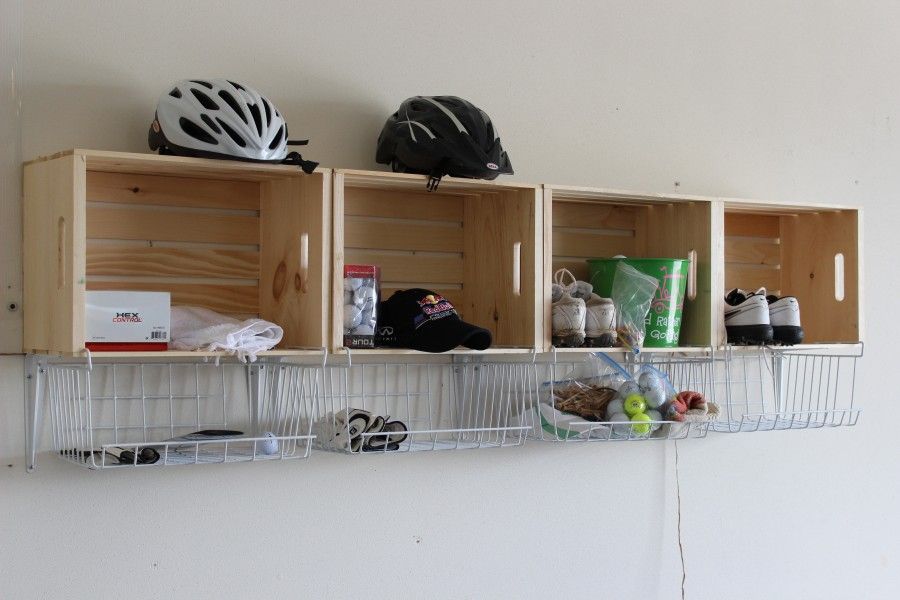 Each family member now has a 'cubby' for their odds and ends. Specifically for their sports stuff. In my family, that would be golf. EACH family member has their own shoes, golf balls, tees, towels, etc., all in an organized spot. Now we don't have to scramble to find anything. And, we don't get our lefty golf stuff mixed up with our right handed golf stuff.
Super easy. It did involve using an electric drill BUT, I didn't even need my husband to help me with anything.
Headed to Michael's and bought 4 of their wooden crates.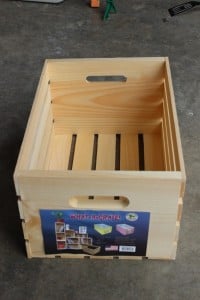 Bought two wall brackets for each crate from Menards. To be safe, bought screws to attach said brackets to the crate and the wall.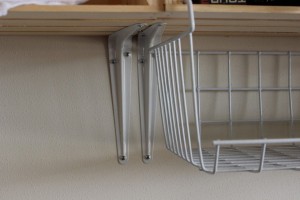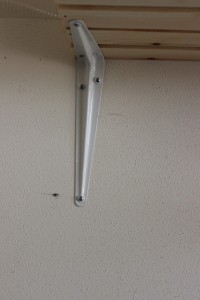 Yes, there are two brackets side by side when you have the two cubbys beside each other.
If you are unsure of what to buy, do what I did (just not with your husband in tow, he'd die of embarrassment). I brought in one of my wooden crates, found a helpful employee at Menards and explained what I needed. We found the right sized brackets and screws. It was so much easier than trying to figure it out myself. The brackets were $0.89 each and the screws were about $10.00 in total (had some left over).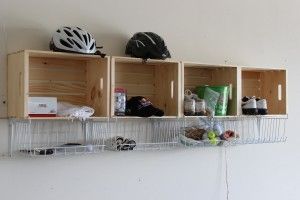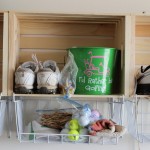 Total cost per wall 'cubby' was less than $11.00. I know putting up two shelves would have been less than $40.00 but the shelves wouldn't have been compartmentalized I'm happy with my cubby shelves and like the look. I may eventually paint them. My goal of having the kids know where to find and put their stuff was accomplished.
Oh, an fyi, the wire shelf underneath was a convenient afterthought. They were $4.99 each at Menards.
Hope this inspires you to organize some of your family's things in your garage. It's just one of those never ending tasks, isn't it?
Momcrieff