Damage free way to hang decor on wood.
I love wood! I hate the idea of nail damage on my wood. I found a wonderful way to hang things on wood. Like this sign! With no permanent damage (i.e. nail holes) on my door.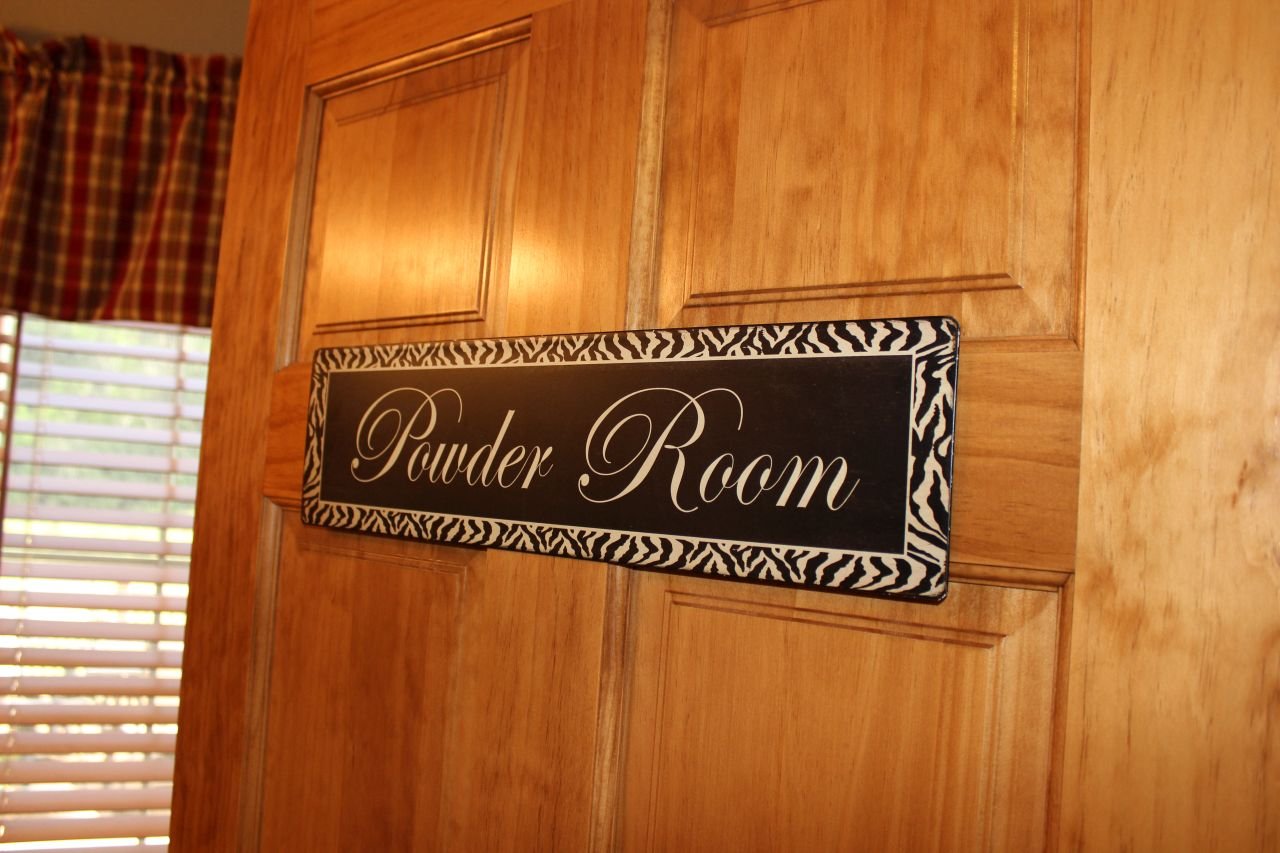 Yes, I've used the Command strip hooks to hang wreaths and various Christmas decorations quite successfully. However, I was at a loss as to how to hang two little signs on two interior wood doors. As I was wandering in the hardware store, I saw the Command Picture Hanging Strips.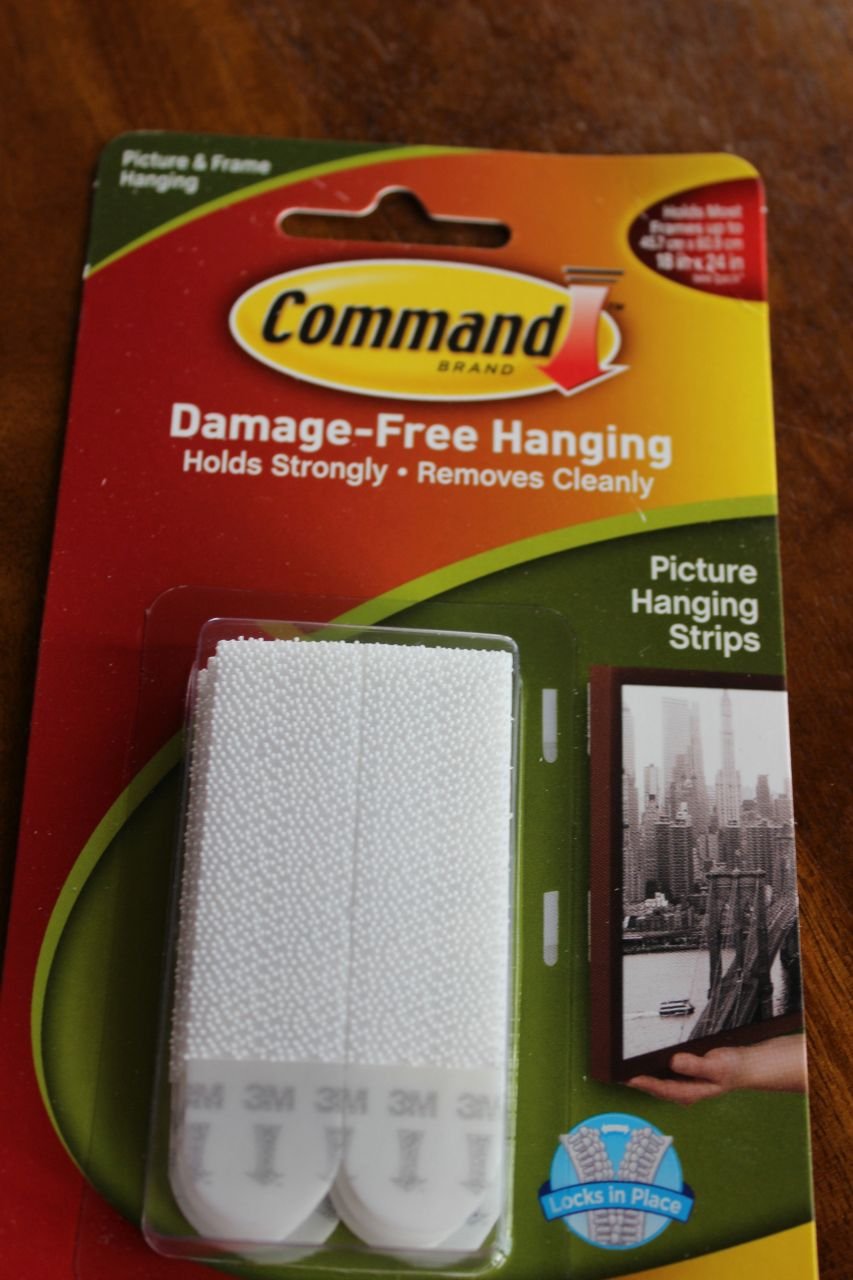 There were lots of directions on the back, which I loved! I just wasn't sure if it would work for my needs and needed to read the directions for reassurance. I wanted to hang some things on wood but didn't want it there permanently!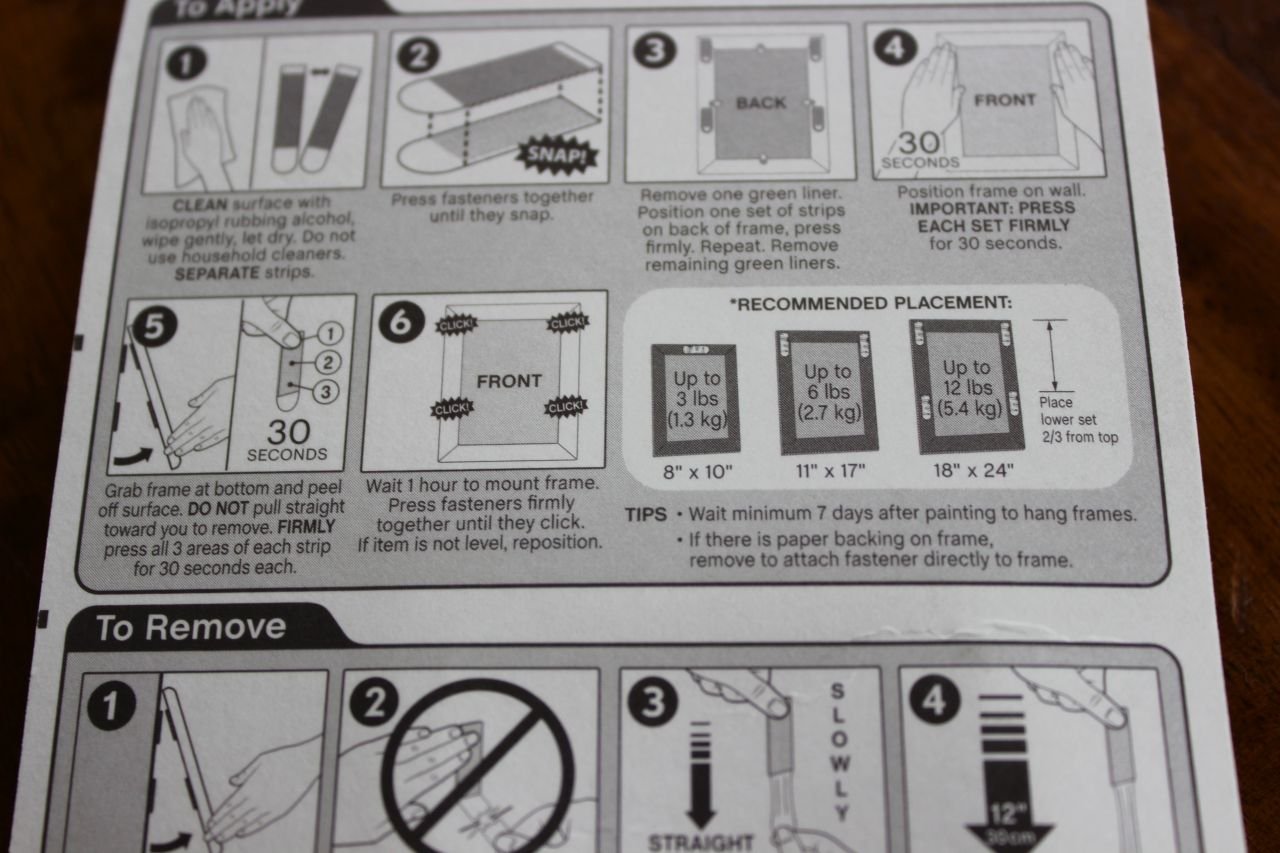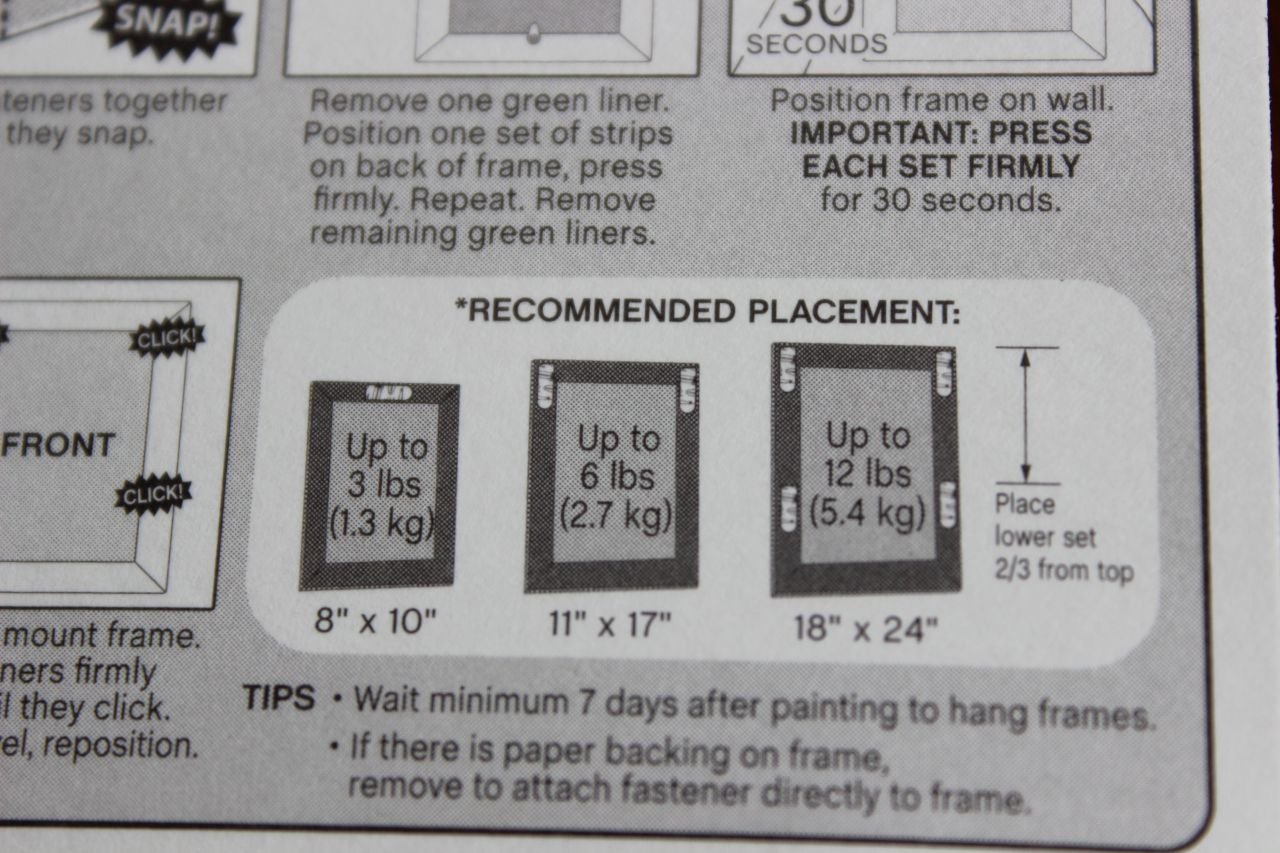 I have two doors in my hallway - one a powder room, one my laundry room. We have a pool and the powder room gets lots of use. The powder room is spotless when we have guests, the laundry room.........not so much! I needed a way for people to figure out which door was which.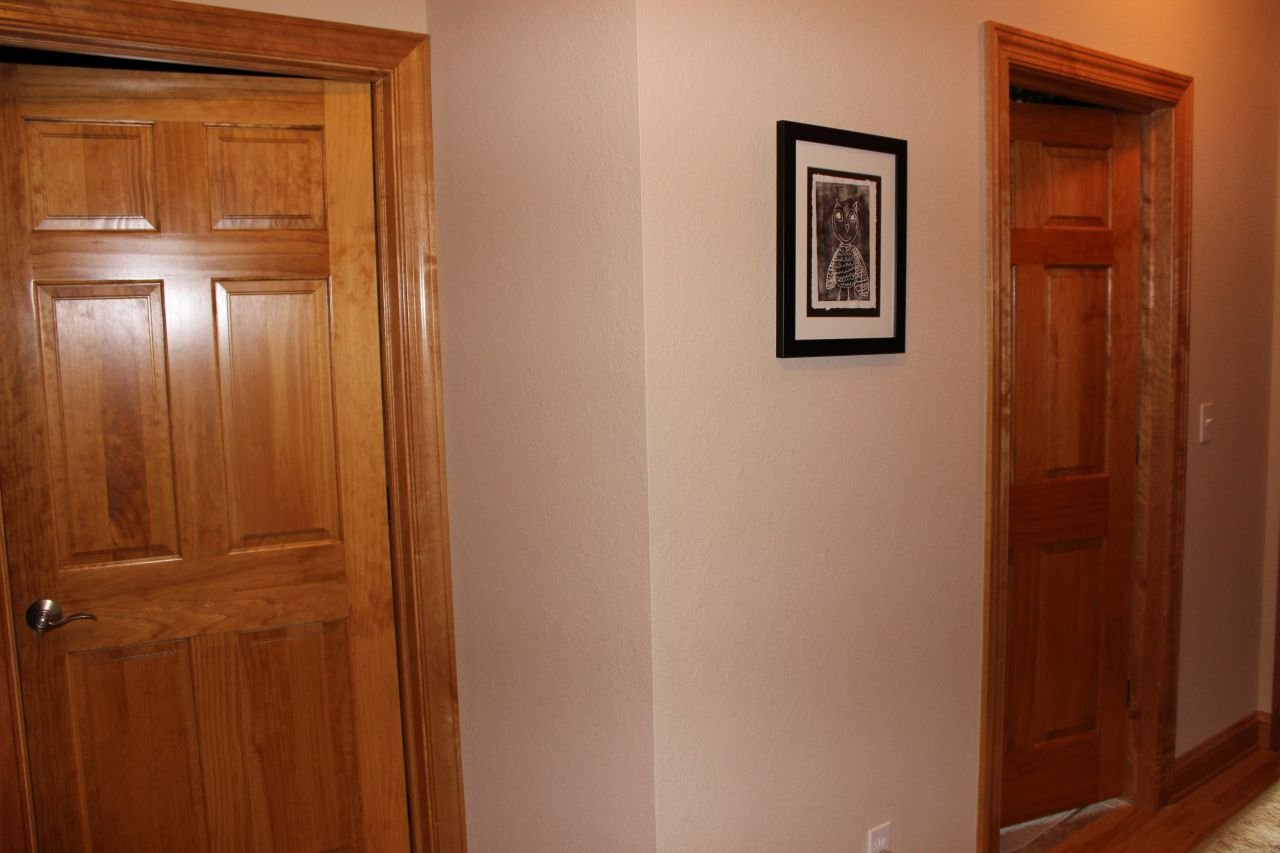 Here are the two small metal signs which I found at Hobby Lobby about a month ago. I just didn't know how to hang them without damaging my wood doors.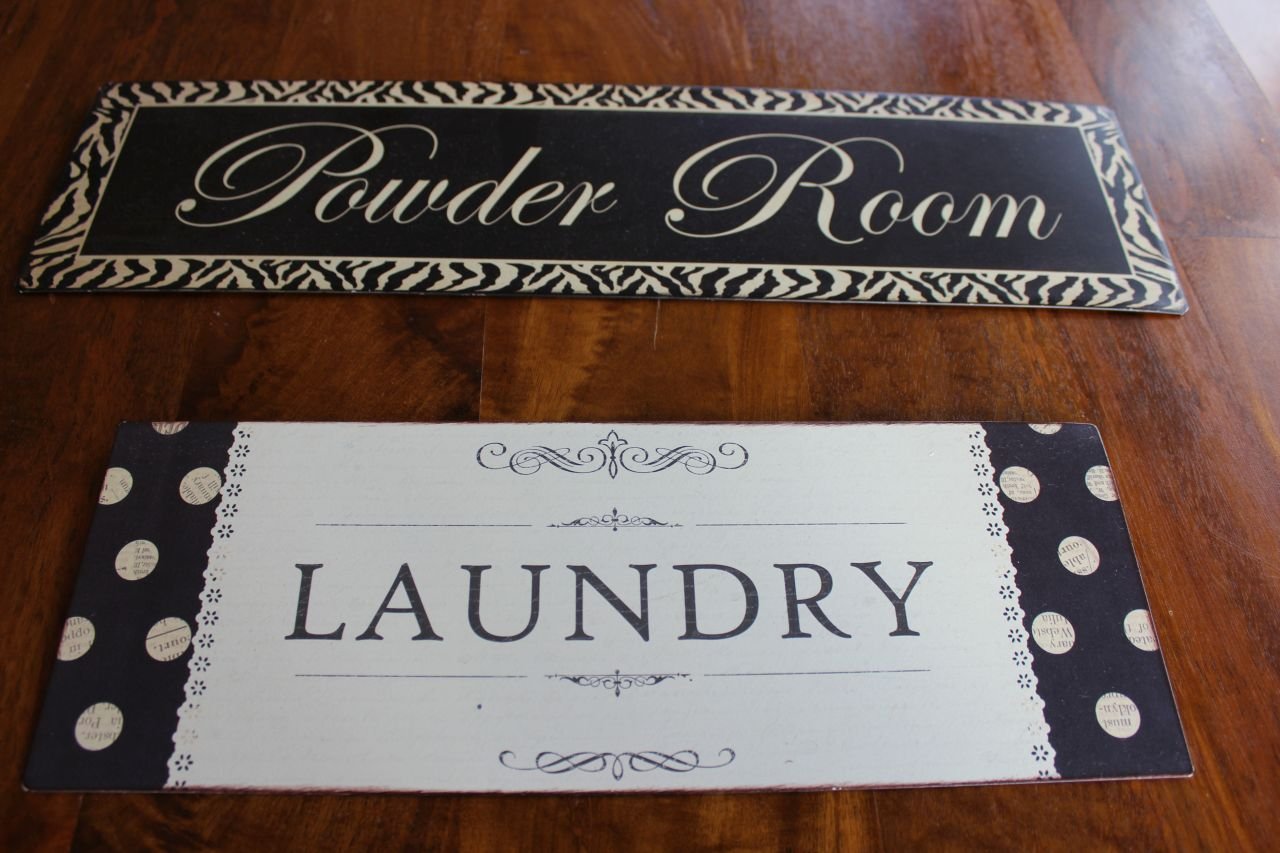 Followed the directions and the weight recommendations: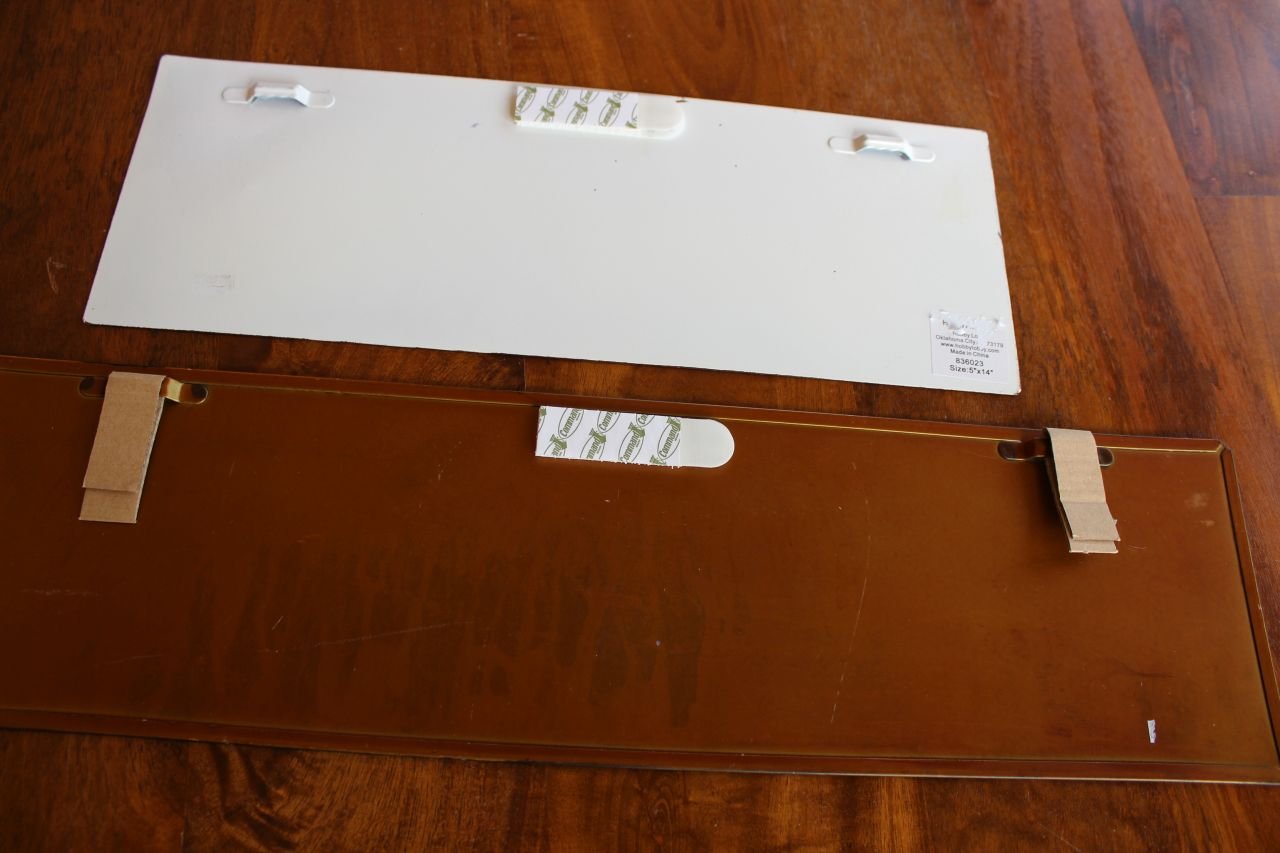 Success! Love it!