Oh Brookie! My new found chocolate indulgence. If you've never heard of it, it's a combination brownie and cookie. Could it get any better? I think not! And, here is the 'cheater's' version. So simple and quick to make. It makes lots too! What more could anyone want??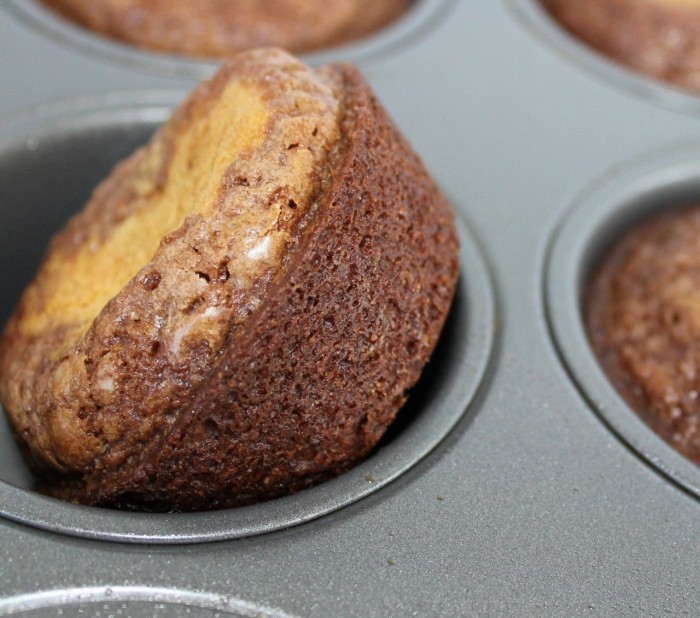 ***A quick update - January 2015***
Sometimes, these stick to the muffin pans. I did provide the hint to use a plastic knife to loosen. But, the last few times I've made them, I made them with the tin muffin liners. It's made them so much easier to remove from the pan. Also, just add a little treat on top to dress up and make them themed. (Like I did by adding Kisses for a Valentine's Day theme). See bottom of post for a few updated pictures!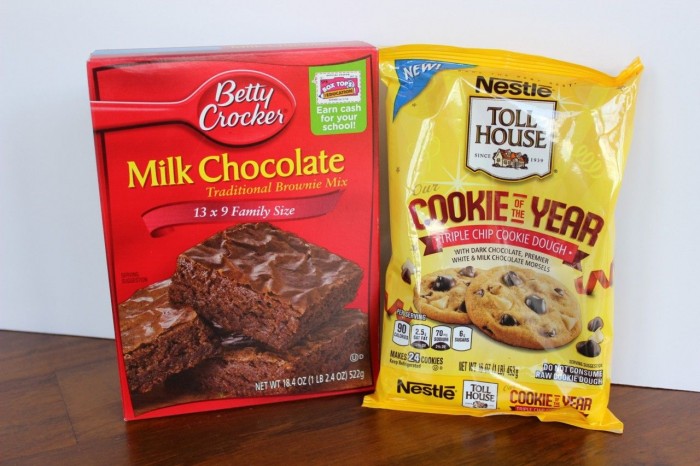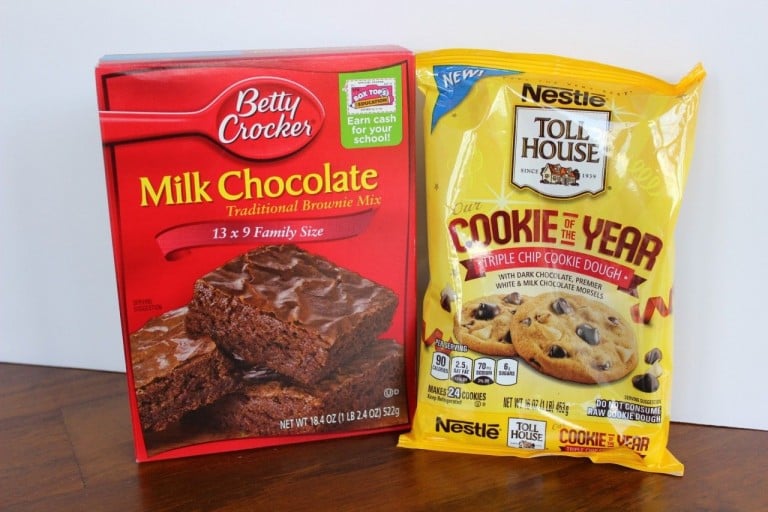 The only other ingredients you need are what is required by your box of brownies. In this case it was just two eggs, ½ cup oil and 3 tablespoons water. This is one of those pantry type recipes where you don't need to run out to the store for that one crazy ingredient. And, it's a little different. Not many people have seen or tried this. And it has chocolate in it. Did I mention that?
I've made these a few times and end up having 18 brookies. If you are a little less generous with the brownie batter, I'm sure you could stretch it to 24.
What a great classroom treat!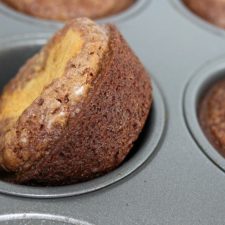 Ingredients
1

box brownie mix

2

eggs

½

cup

vegetable oil

3

tablespoons

water

1

packet break apart cookie dough

Pamspray for muffin tins
Instructions
Step 1
Make your brownie mix according to the package directions that you are using. This usually involves mixing eggs, oil and milk to the mix and stirring.
Step 2
Generously spray muffin tins with Pam. Generously!
Step 3
Put brownie batter into muffin tins. You want to fill each about ½ full or a touch less.
Step 4
Take prepared cookie dough and make a small disk. You want this to 'float' on the brownie batter.

brookie
Step 5
Bake for approx. 20-22 minutes at 350 degrees. Make sure you test for doneness. My oven runs hot and often bakes faster than others.
Step 6
Important tip: After your brookies cool for about 10 minutes, take a PLASTIC knife and run it around your brookie to get it out of the muffin tin.
Updated pictures with the tin muffin liners. Plus, a special little touch for Valentine's Day!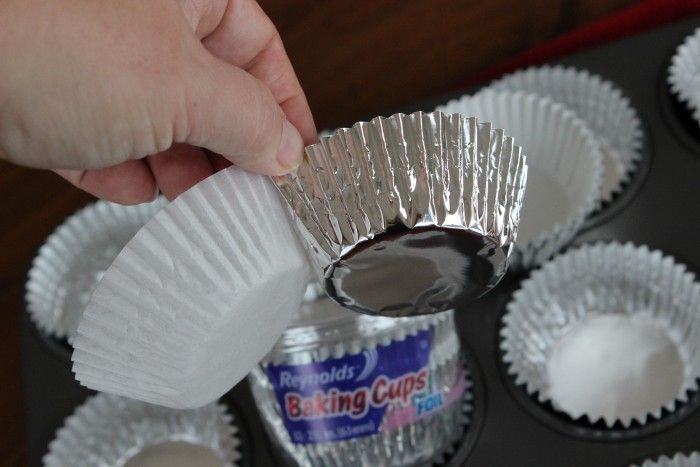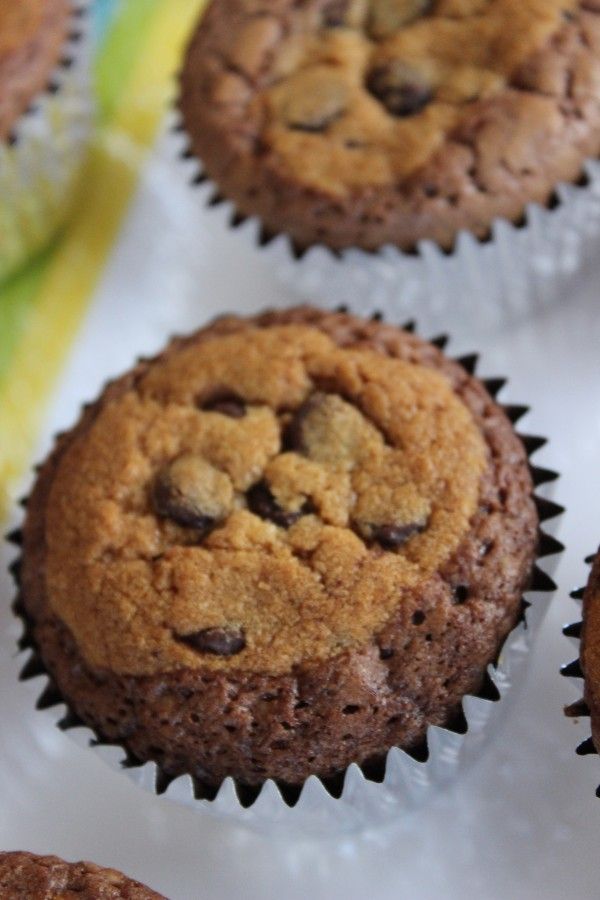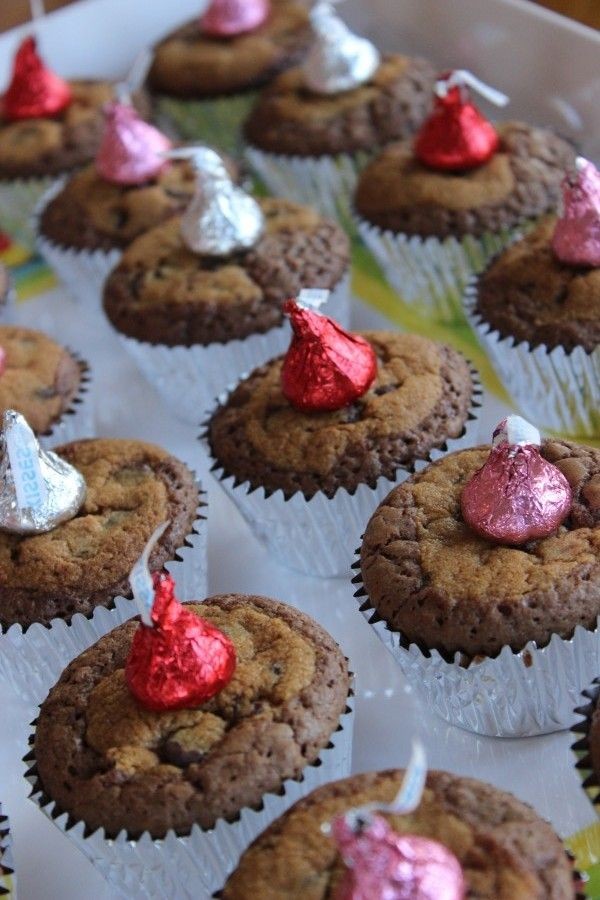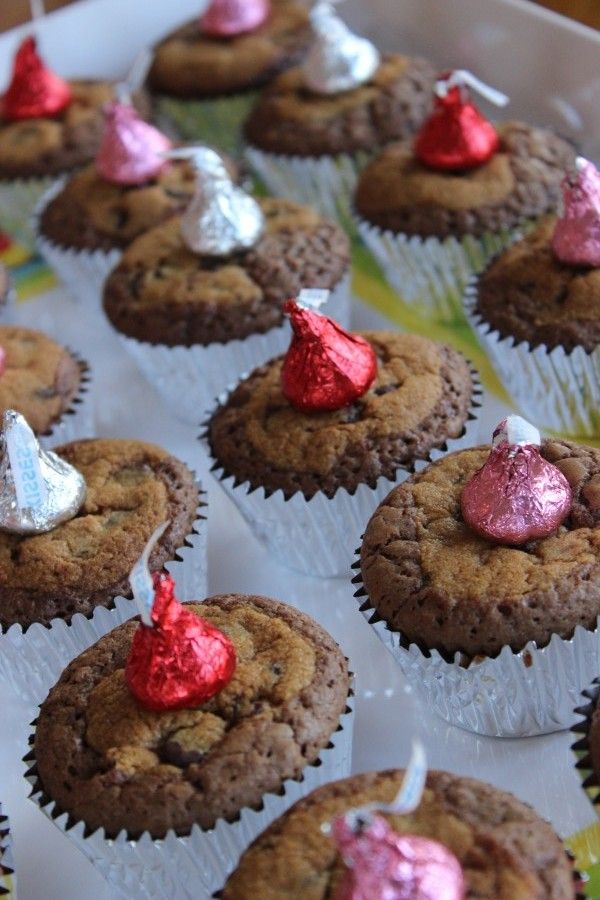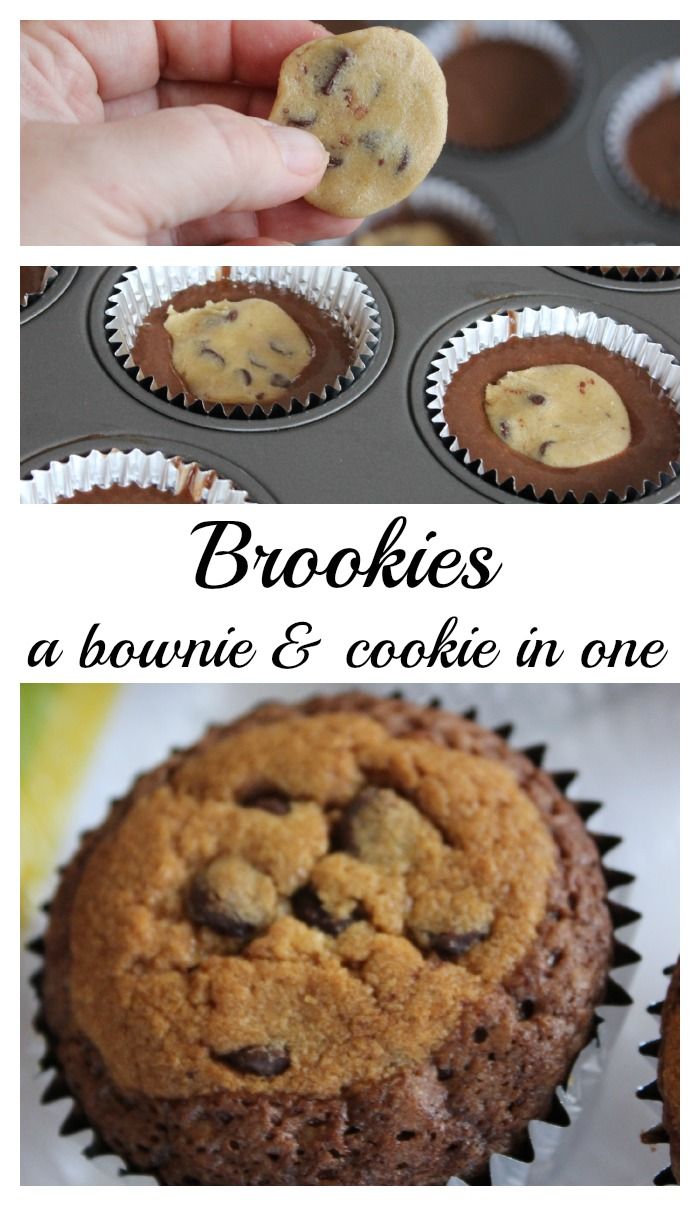 Other super easy dessert ideas!
Three Ingredient Chocolate Banana Muffins.