I don't bake in hot weather! But, I decided to take advantage of a couple of cooler days to do some baking. I do think the kids missed having baked snacks. Plus they will be going back to school soon, so I thought I'd make a nice chocolatey treat. These are easy to make brownies. Extra chocolatey with some chocolate chips!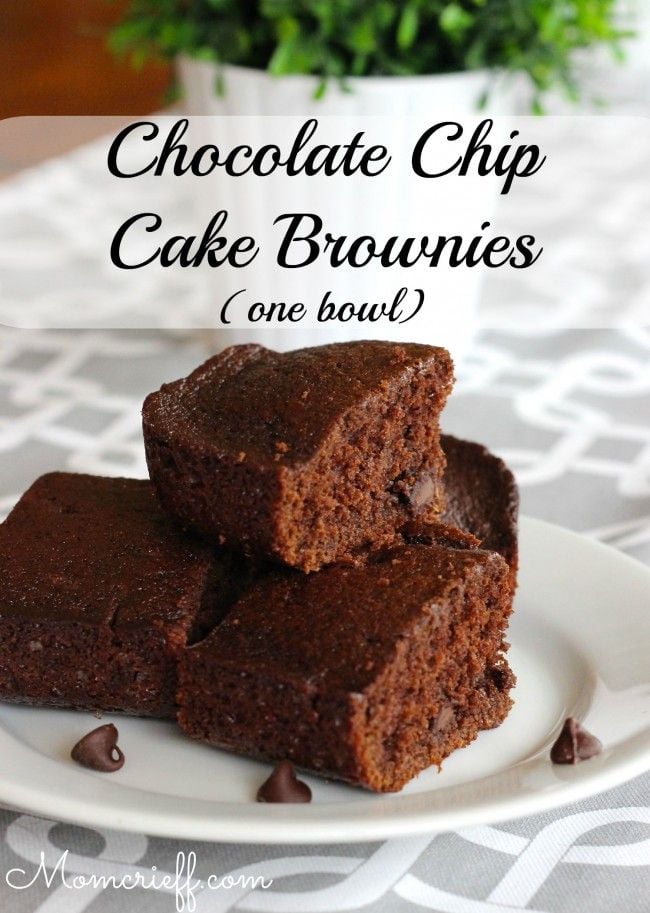 These are, like the title of the post suggests, cakey brownies. I sprinkle the chocolate chips on top, just before baking. They do sink into the brownie, but, they don't sink to the bottom.
This is a scratch recipe, but it's easy! With only one bowl to wash. Sometimes it's the cleaning up that makes me not want to bake. It's truly one bowl and that's not hard to wash or even just rinse and put in the dishwasher. This is one of those recipes that is almost as easy as making a mix. So, why not just give these scratch brownies a try?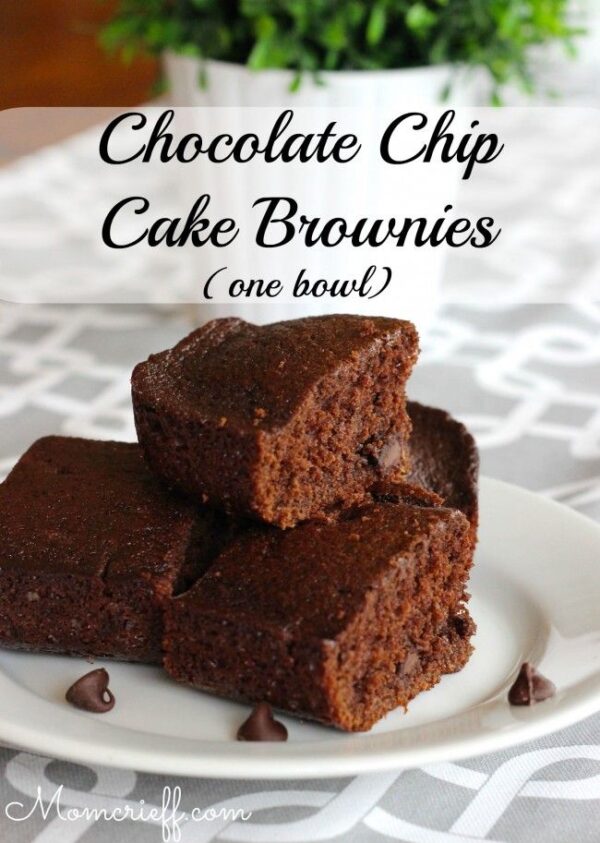 | | |
| --- | --- |
| | |
Preheat to 350 Fahrenheit

Spray an 11 x 13 baking dish

In a microwaveable blow, melt butter (20 second intervals until melted)

With a wooden or large spoon, stir in sugar & cocoa powder until combined

Add eggs and vanilla. Stir again until just combined.

Add flour. On top of flour, add baking powder and baking soda. With a fork, gently mix dry ingredients

Stir dry ingredients into your chocolatey mixture.

Add milk, a third at a time and stir together each time.

Pour batter into 11 x 13 sprayed or greased pan.

Sprinkle chocolate chips on top. They will sink a little when baked.

Bake for 25-30 minutes, testing for doneness (when a toothpick poked into center comes out clean).
Have your kids gone back to school yet? Mine go tomorrow. And, I am ready. More for the routine than anything. The kids are teens now and very independent. I did have a few more late nights this summer than I wanted. But, if that's the worst thing with two teens, I'll take it!!
I digress! If your family likes afternoon treats, this one is perfect. It certainly fills that chocolate craving that often comes in the afternoon.
Please sign up to follow my blog! I've made it easy for you, just fill out the super short form below!

Google+