My oldest son LOVES planes.  With AirVenture only an hour and a half from our home, how could we not do the drive to Oshkosh!  It's one of those things we were so lucky to have near us but sometimes don't take advantage of.
The airshows are fabulous!  We went on Wed. Aug. 31st, a day where there were two airshows!  An afternoon show and an evening one.
The beginning of the afternoon airshow started with parachuters, and the American anthem.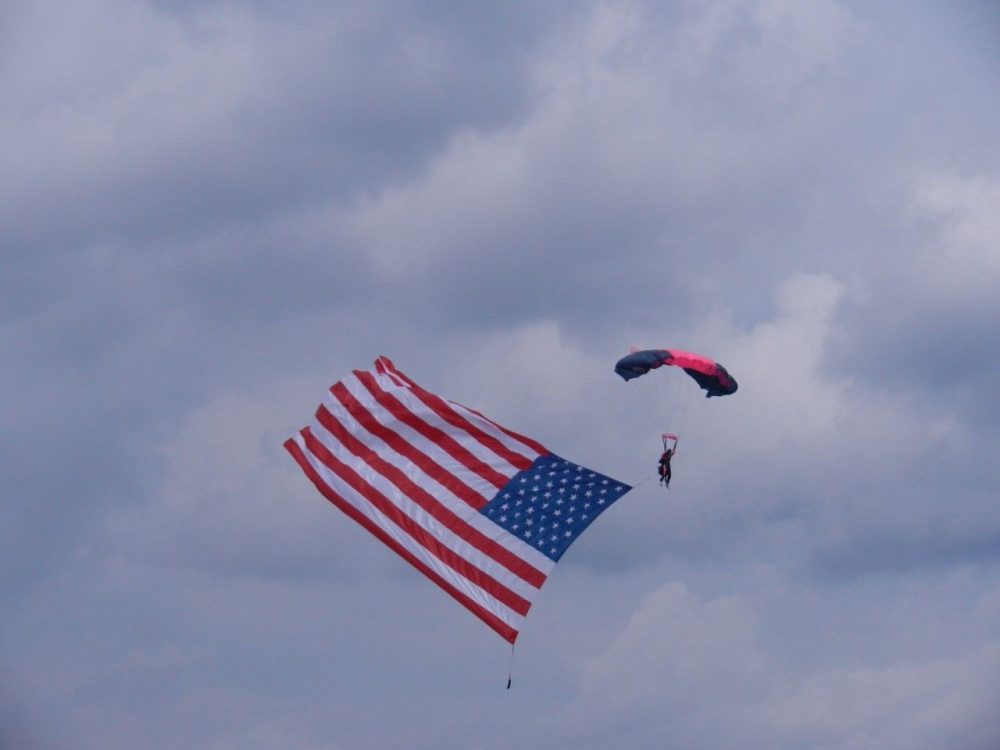 So many planes to see, so little time!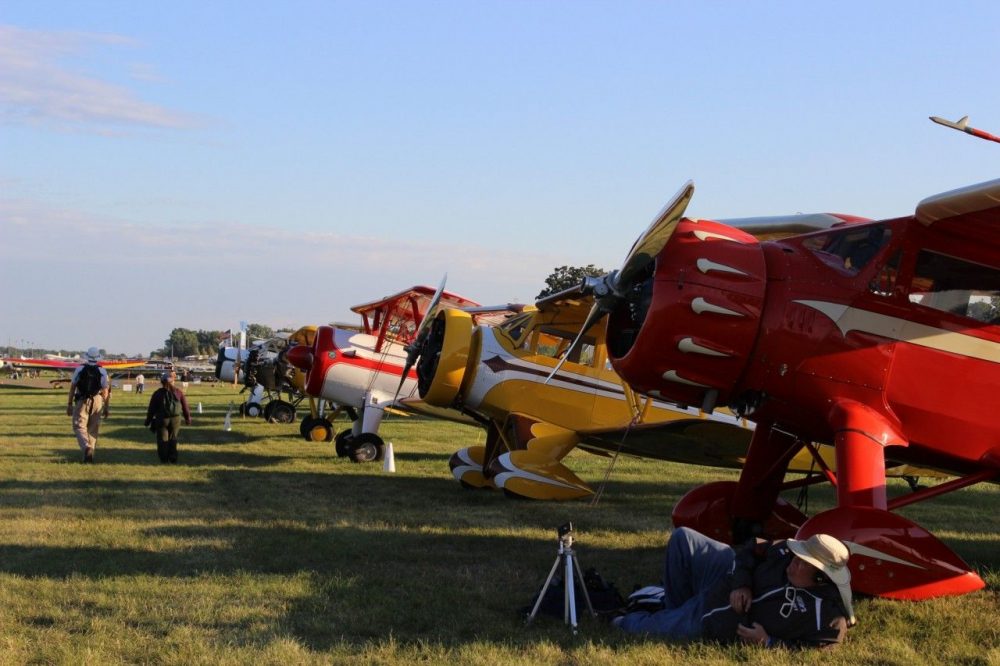 For just a second, really just one second, I was all excited about seeing the Red Baron plane.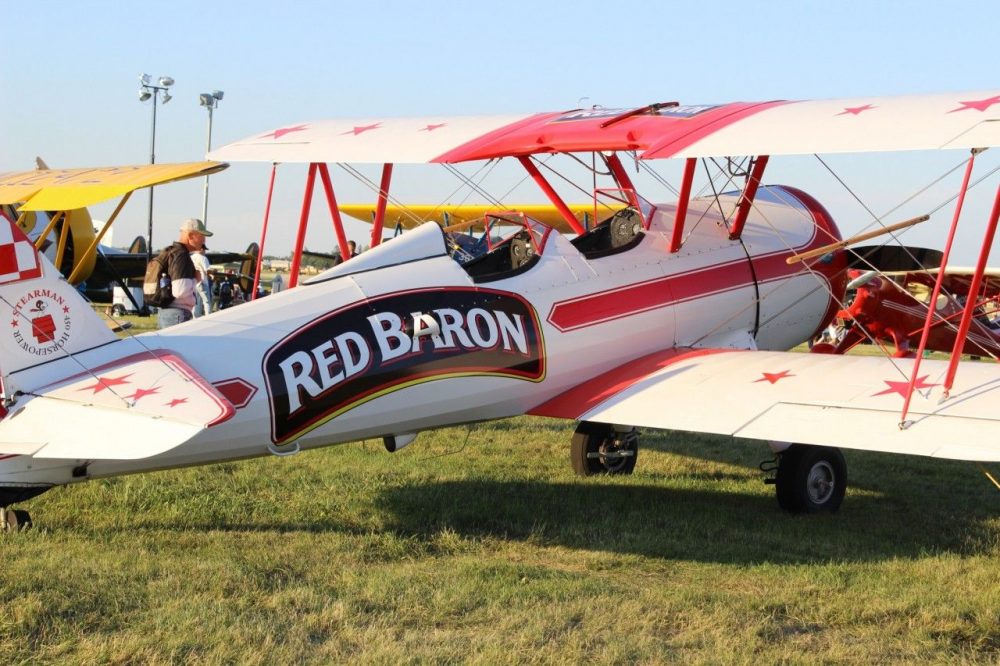 Then I realized it wasn't WWI, it was PIZZA!
We spent hours walking around looking at planes and helicopters!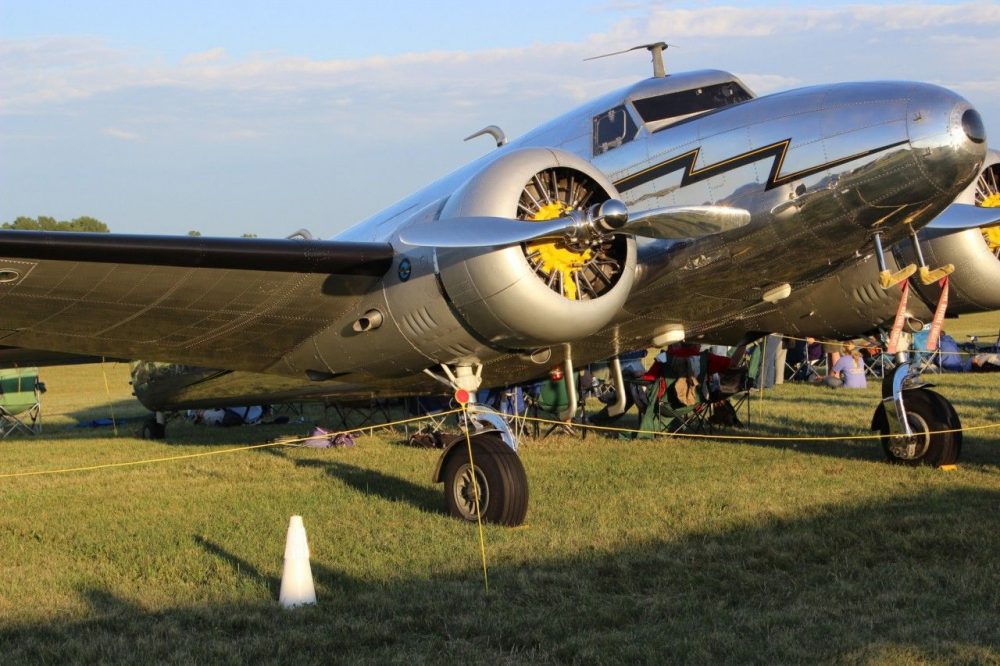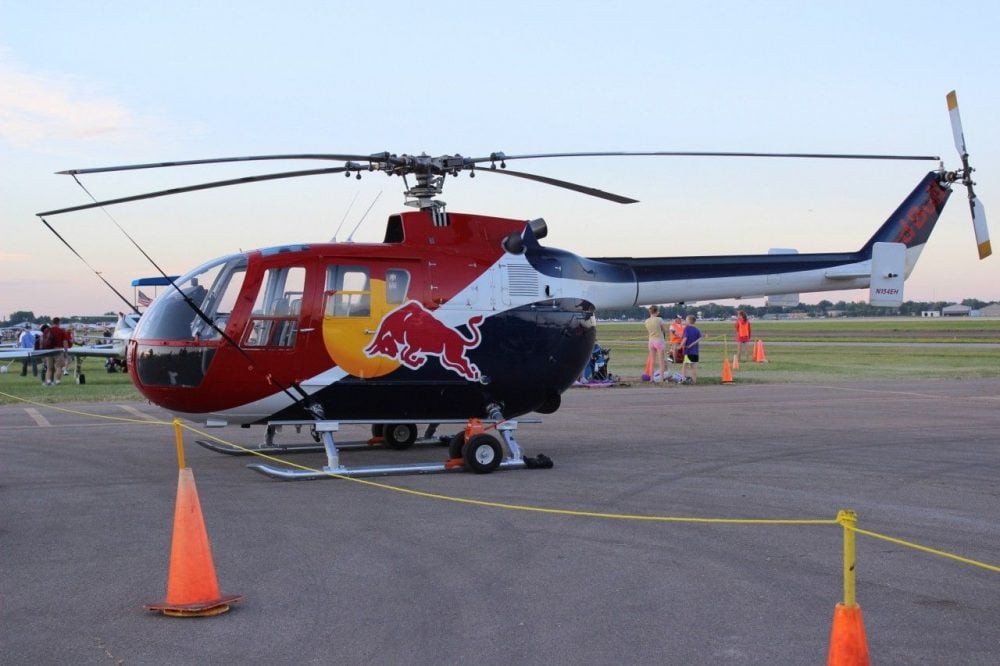 Every corporation that has an airplane or a helicopter was at AirVenture showing their flying vehicle.
The afternoon airshow was amazing!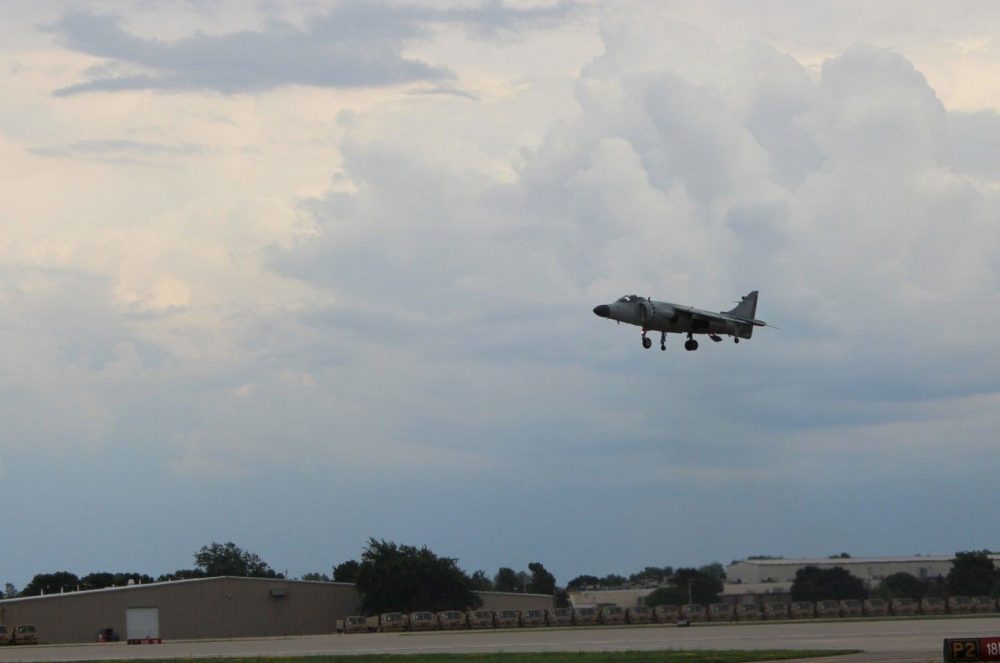 And the special guest was Dusty from the Disney Planes movie.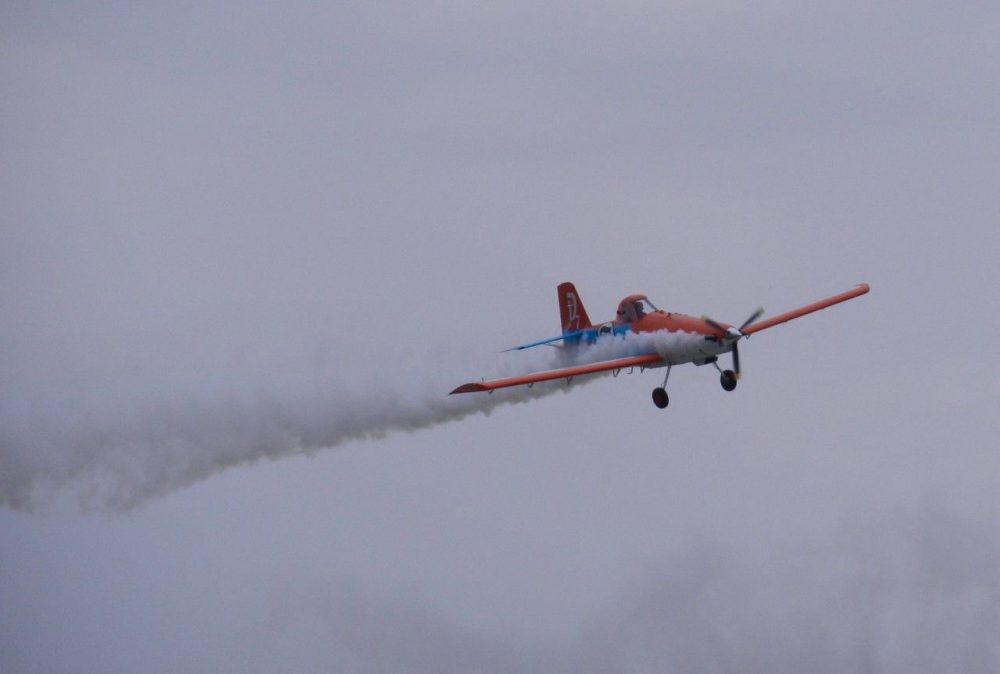 And the twilight/night show was awesome! We've never seen a night show so didn't know what to expect.  It's loud, full off fire and all kinds of visuals.
The lights and smoke trails looked amazing in the twilight.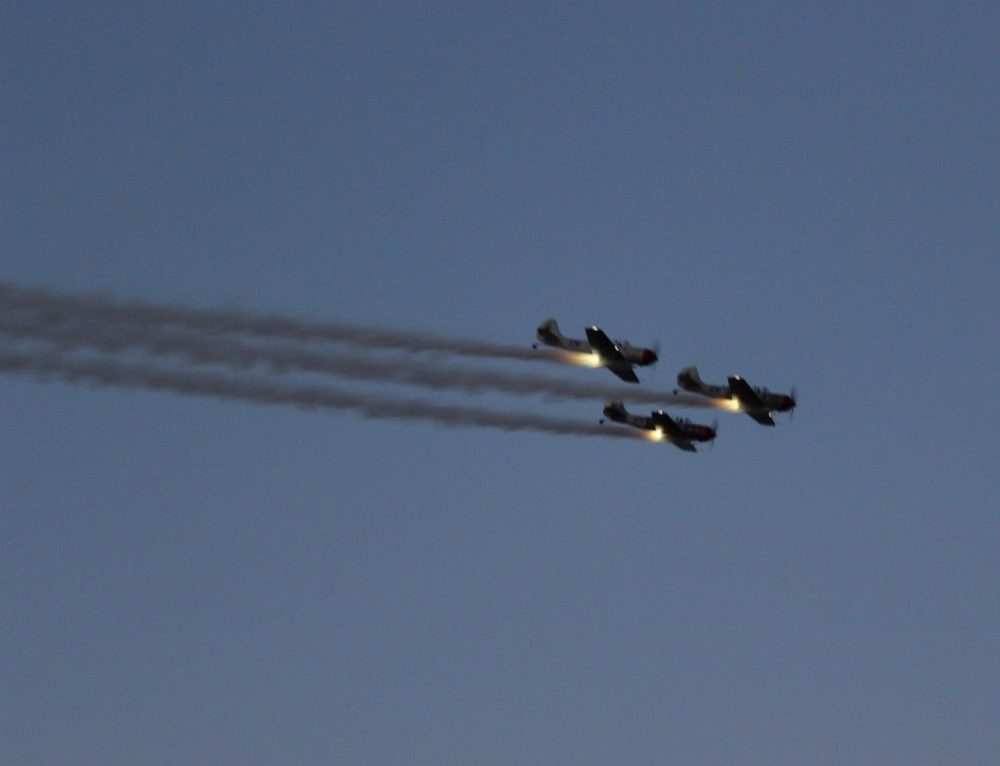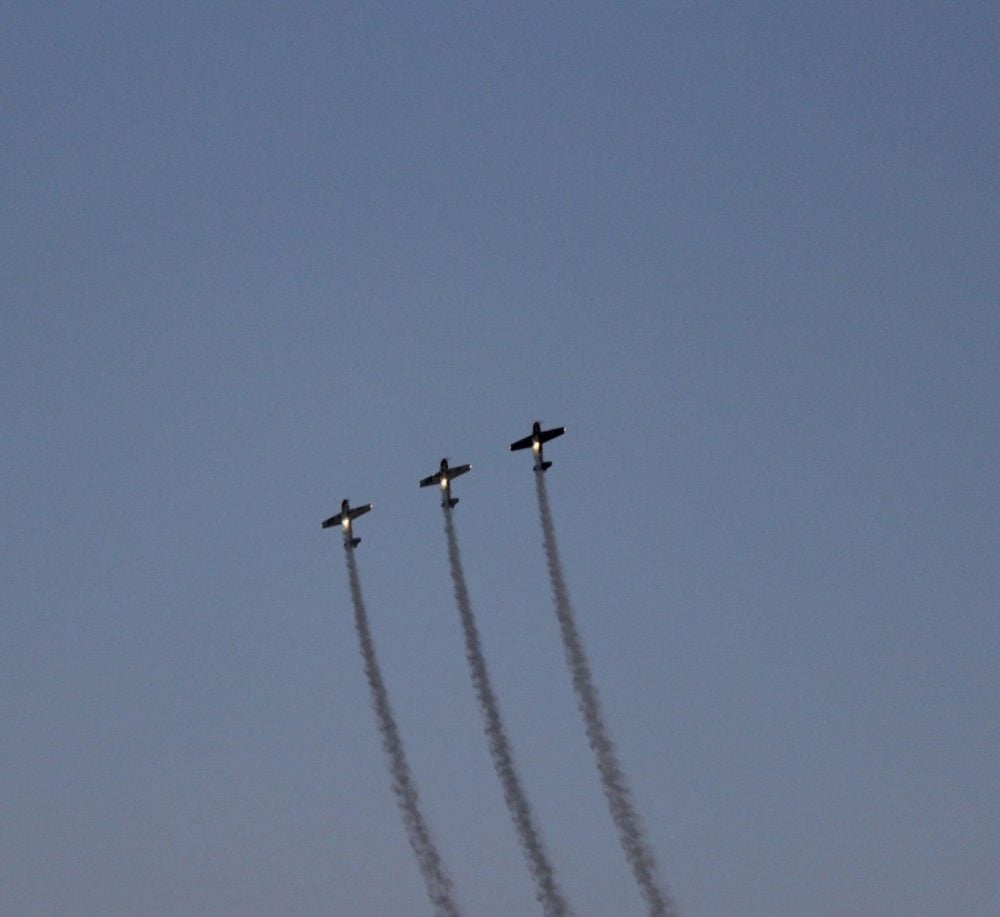 When it was dark, the firework trails from the planes were the best of both worlds - an airshow and fireworks!
Unfortunately, I don't have the camera or the skill to show you pictures of this so I will have to give you a link so you can see what it's all about. Night Airshow
We were also fortunate to see both the Batman helicopter and the original Batman car - from the 60's. I loved my super heroes when I was a kid so totally enjoyed seeing those.
This is such a fun experience. Make sure to wear your walking shoes! You will be putting many miles on them!!