Hi! Welcome to my blog called Momcrieff! I blog about easy recipes, simple garden tips and I love sharing simple DIY's. This post is about an up cycled tray. A group of us, all bought the same stencil and we had to come up with a creative idea. The stencil says, "Bloom Where You Are Planted". We've all published the same day so I'm so curious to see what everyone else has done! All the other amazing bloggers, with the links to their posts are below my tutorial.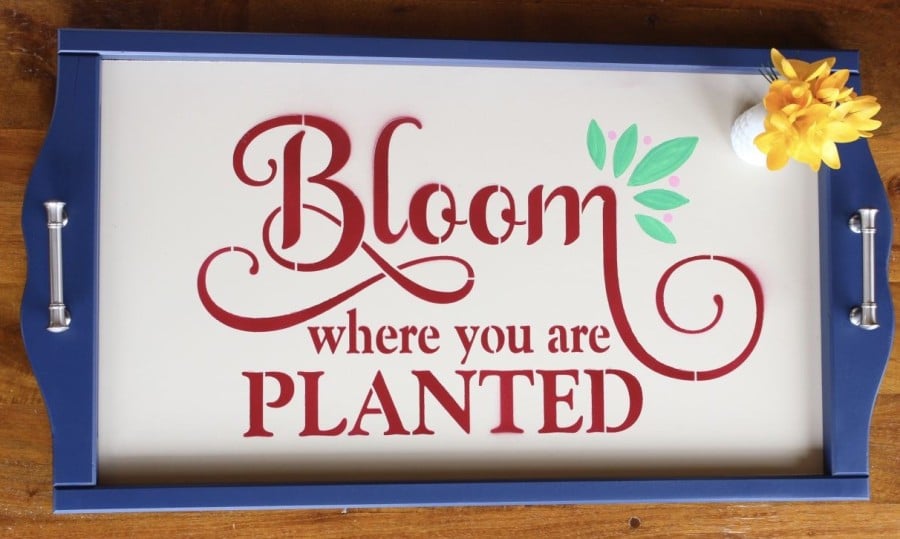 I had a hard time figuring out what to stencil this phrase on. I'll confess, I even called over my crafty neighbor, Amy. I showed her the one thing it fit onto, my wooden calendar frame.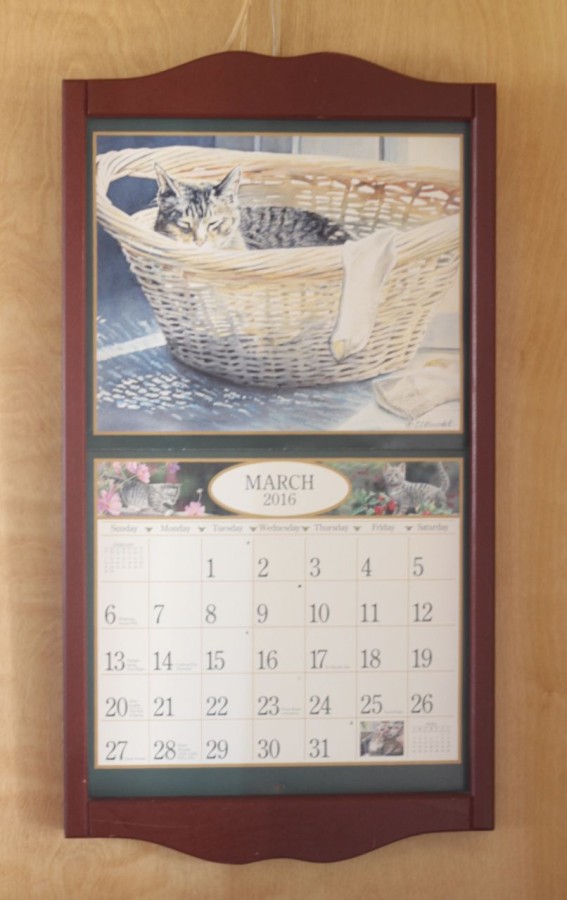 I was commenting that I could display the framed phrase and she looked at me quizzically. Then she told me that it was a tray! How I didn't see it initially, I don't know!
I didn't want it to be burgundy.  I wanted it to be navy blue.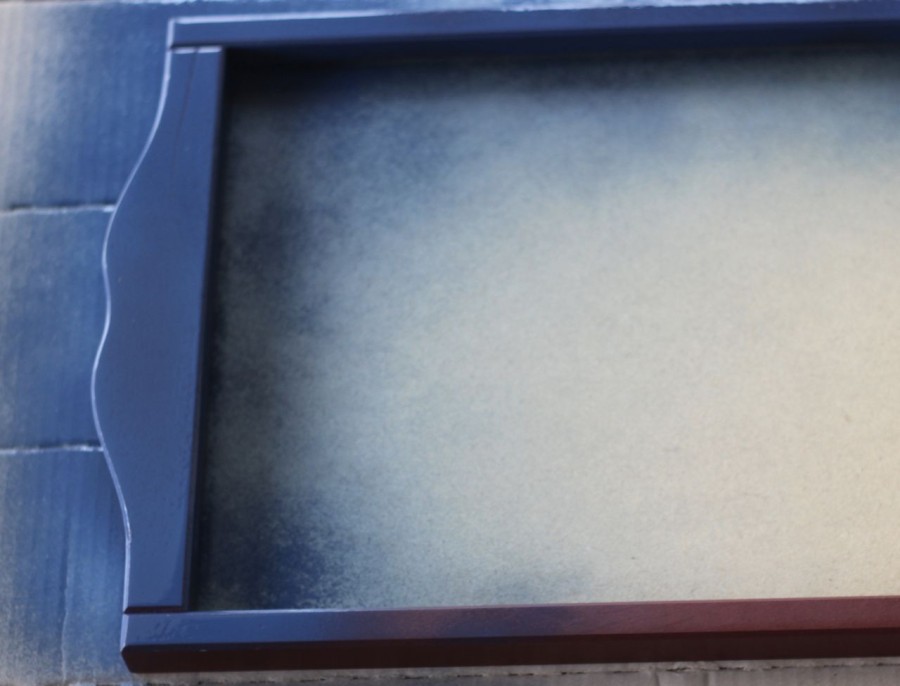 I love transforming things with spray paint!
So, I was wandering around Home Depot trying to find an insert.  The backboard that was on the back of this calendar frame was very rough and there was no way it would have looked good if I painted and stenciled on it.
I found inexpensive hard board.  I love the guys that cut things for you.  And, they do it for free.  I had the exact dimensions with me and he cut the board into three perfectly sized inserts.  The original board cost less than $5.00.  Which I consider a deal since I can make three different inserts!  Below is what one of the inserts looked like.  You'll see later that I spray painted it a pretty cream color.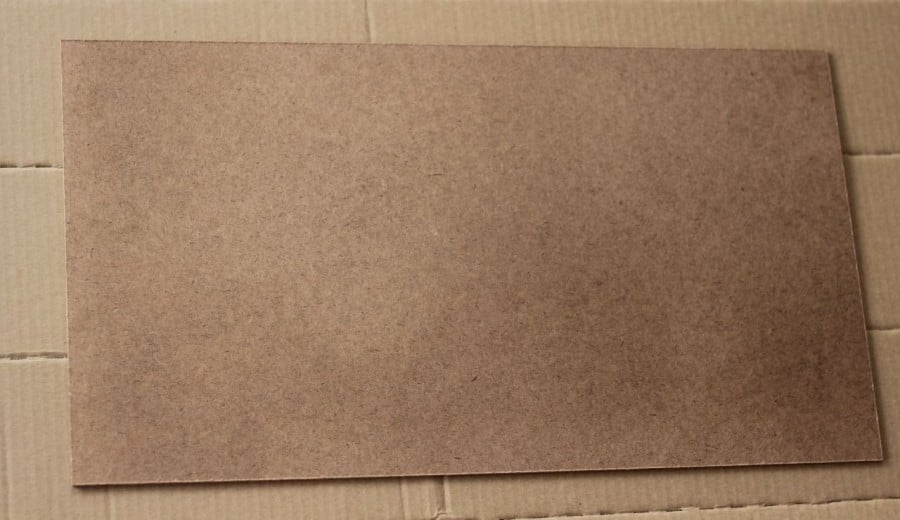 Below is the stencil.  I used some painter's tape to fasten it to the insert.  I also ended up taping cut up paper bags around the stencil so there wouldn't be any overspray.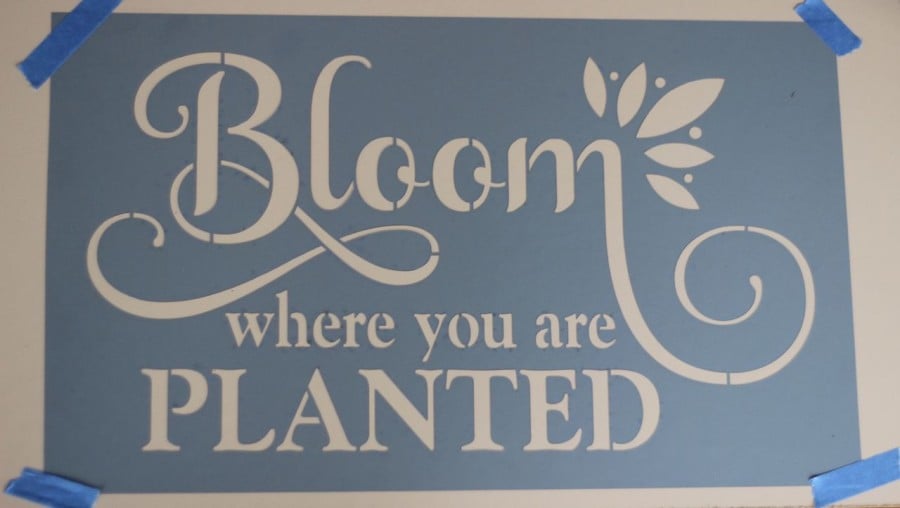 And, I covered the little flower on the top right.  I wanted to paint that different colors.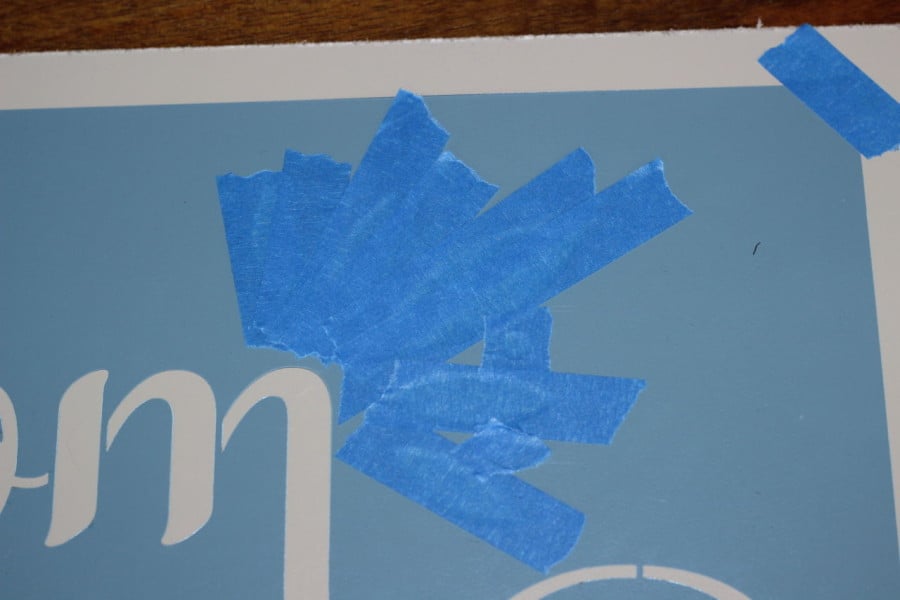 I did use burgundy spray paint on the stencil.  I love it!  I just haven't figured out how to clean the spray paint off the stencil : (.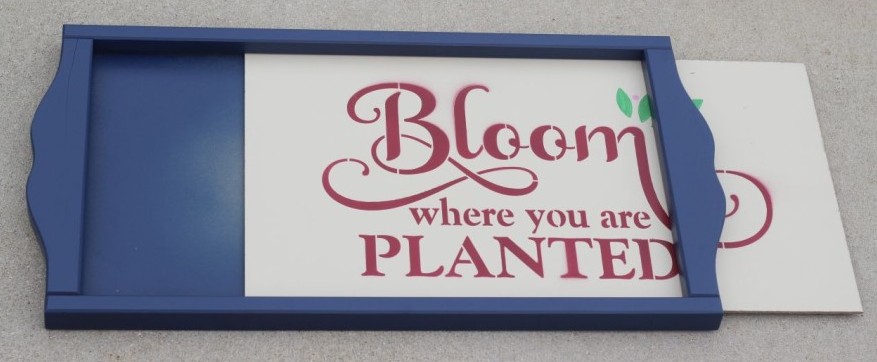 See how I can slide the insert in.  Like I used to slide in the calendar.
I bought some inexpensive drawer pulls and attached them.  I love the clean look of the silver against the blue.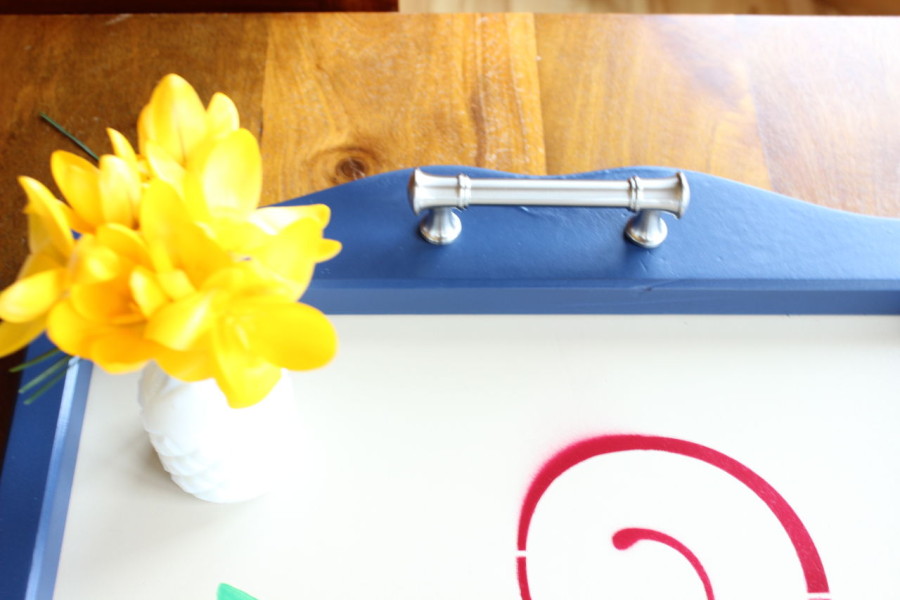 Below is my finished project!  I am really happy with it!  Did you see the little accent colors I added?  The green for the leaves and the little pink dots.  I used some of the little acrylic paint that i had handy to paint those areas.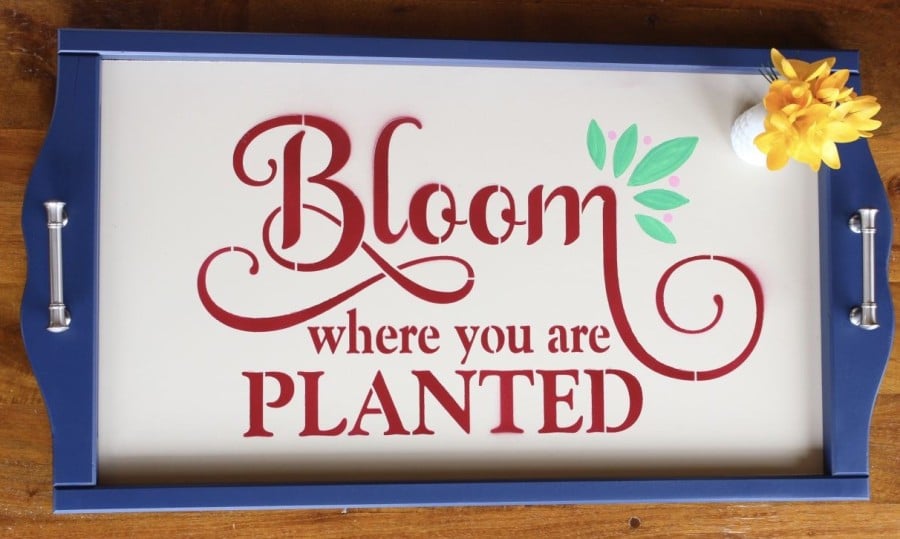 I was getting so tired of the calendar frame.  Now, I have totally repurposed it.  I love when I can recycle / upcycle something that I already have!
Thanks for visiting my blog!  If you like easy recipes, gardening hints and simple DIY's like this, please make sure you sign up to follow my me.
And now, here are all the other bloggers who have used the same stencil!  I'm excited to see how everyone used the stencil.  I'm sure there will be some wonderfully creative ideas!
Maria @ Simple Nature Decor
Carole @ Garden Up Green
Karen @ To Work With My Hands
Angela and Laura @ About a Mom
Patti @ Garden Matter
Bon Bon @Farmhouse 40
I hope you have a few minutes to take a peek at all the projects.
Hey, please do me a favor and pin my project!