If you are looking for something different but easy to eat for lunch, there are lots of great ideas here. If you are looking for at home or easy to go lunch box ideas, my friends have shared both hot and cold lunch ideas.
These specific recipes were chosen because of the variety of ingredients, flavors and serving options. No need to eat lunch that tastes the same every day! These are lunch ideas that offer you variety! Doesn't that sound good?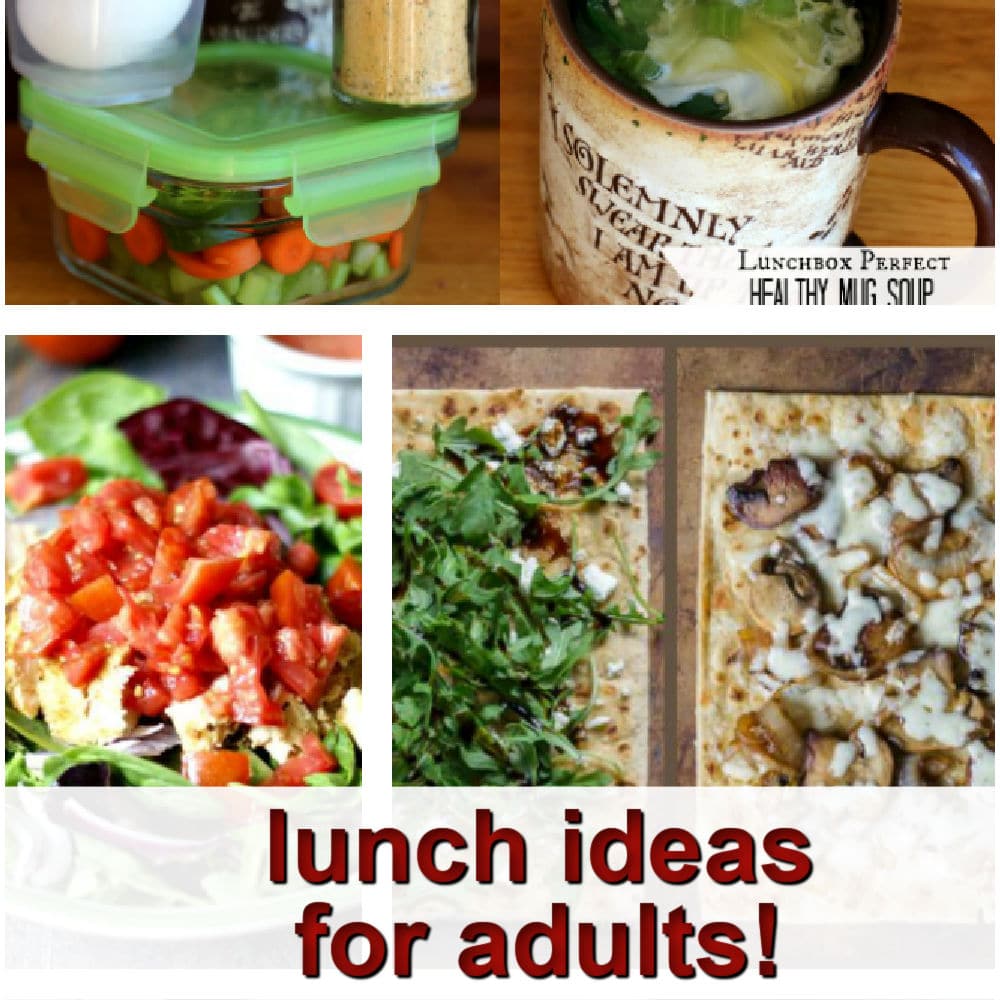 If you love scrambled eggs, you will love this sandwich. Many of us grew up with Western Sandwiches but you don't see them much anymore! This is the perfect breakfast, lunch or supper sandwich.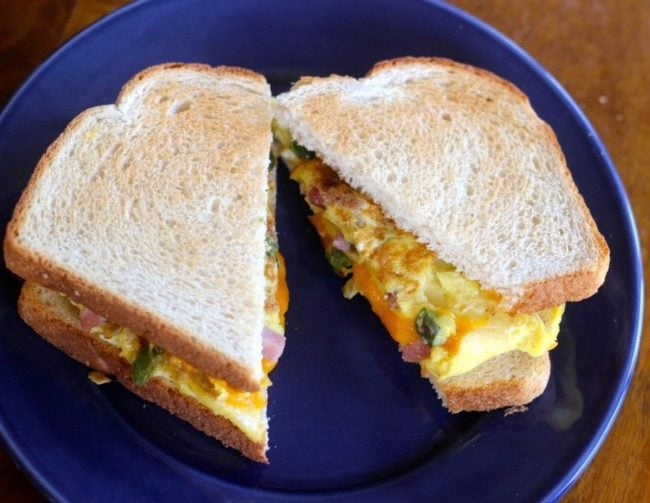 B.E.L.T. Bacon lettuce and tomato with an egg
Another old favorite but with a twist. Bacon, lettuce and tomato sandwiches - with an egg on top. You won't regret trying this one! This is another recipe I sometimes make for dinner, not just lunch.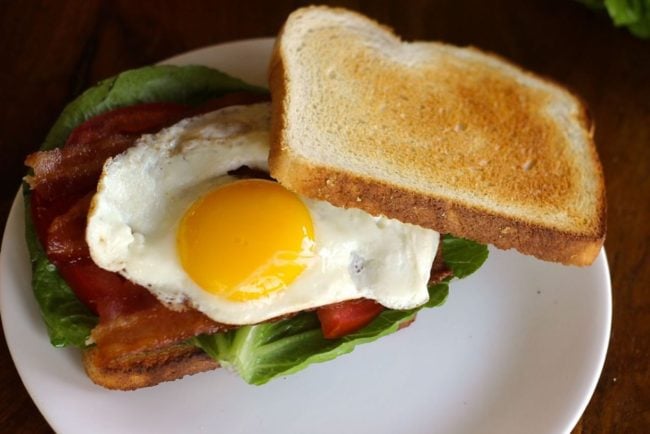 Love Asparagus? This recipe is my copycat of an appetizer asparagus salad from an Italian restaurant I loved to go to. Now, when asparagus is in season, it is lunch. There is nothing better than this salad if you are an asparagus and feta lover!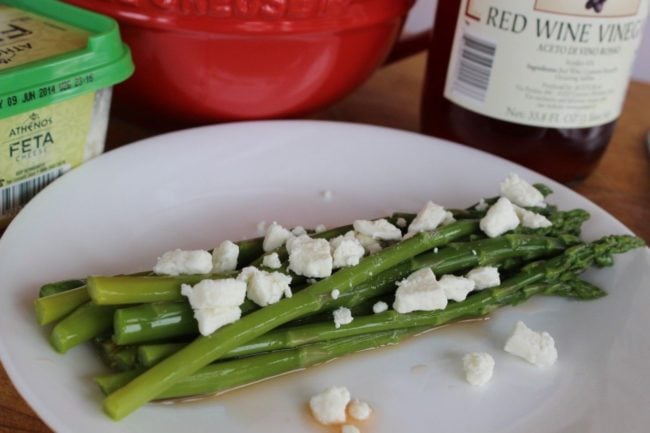 How about a delicious shrimp sandwich roll? Personally, this would be a treat-for-me and that special person in my life. This would be a wonderful weekend lunch sandwich.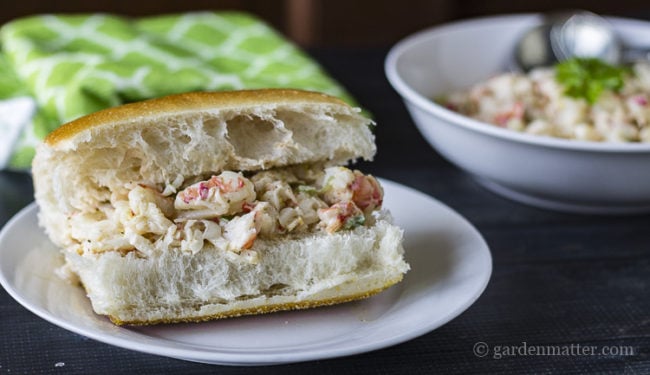 Looking for a vegetarian lunch? Love spinach? Here is a fabulous lunch idea for you! I love the cheese for just enough protein. Quick and easy to make but so delicious!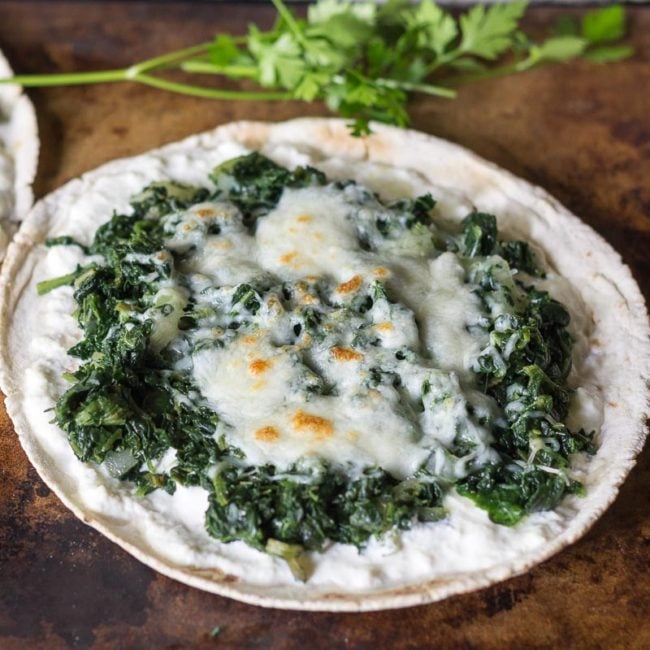 Love egg sandwiches? Love tuna sandwiches? Put them together. Here is a delicious tuna and egg salad sandwich that is divine!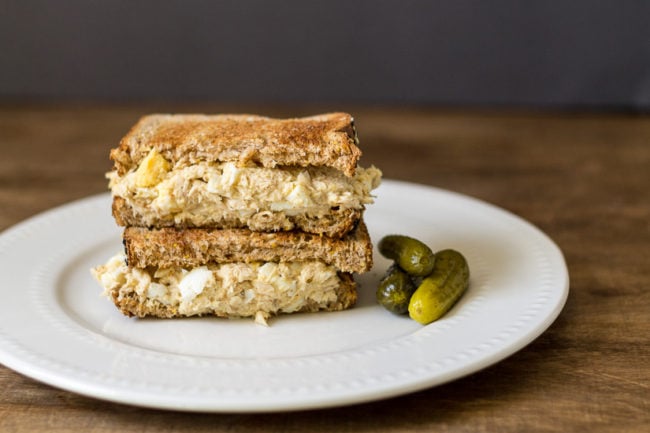 This is another vegetarian lunch idea. This flatbread pizza is delicious and quick and easy to make. The bonus is it's vegetarian! Easy to make in a regular oven or a toaster oven!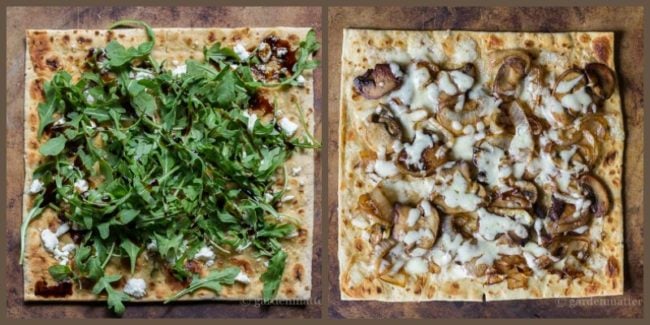 Got zucchini? Too many in the garden or bought some and don't know what to do? Here is a simple zucchini noodle dish that you will make over and over again. This is also a great dinner idea! This is a simple meal that is easy to make.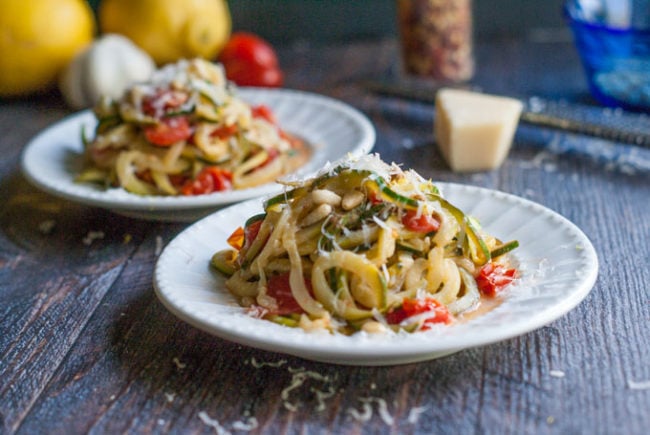 I love tomatoes! And sometimes I have too many tomatoes because they seem to get ripe at the same time. Or, in the winter, I buy too many. Here is a fantastic lunch or dinner option that you will love! Substitute your favorite meat if you don't have chicken on hand.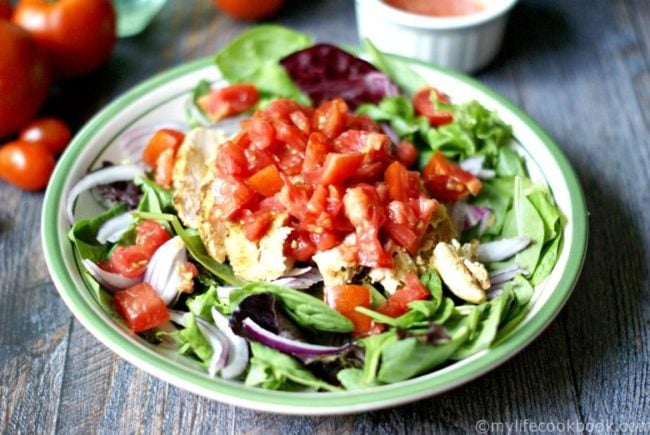 Love pizza but trying to go low carb.? This one is for you! Yes, a low carb pizza frittata, just for you!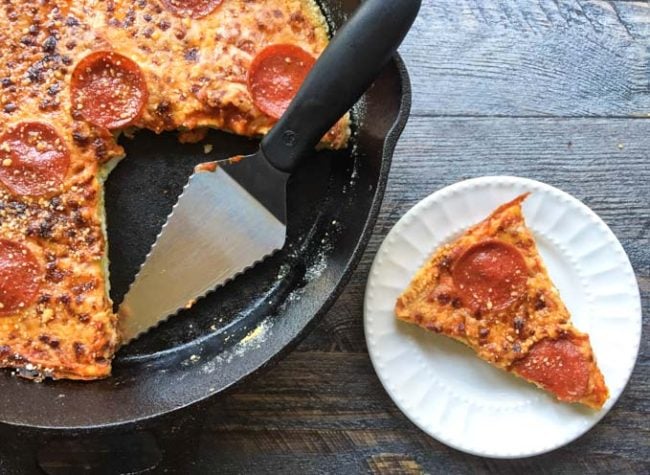 Feel like a low carb salad? You know cauliflower is so popular right now. Delicious, inexpensive and so very portable. Try one of these low carb cauliflower salads in a jar. I personally use up a lot of cucumbers in my jarred salads. Such an easy lunch idea! Less lettuce, more other yummy veggies.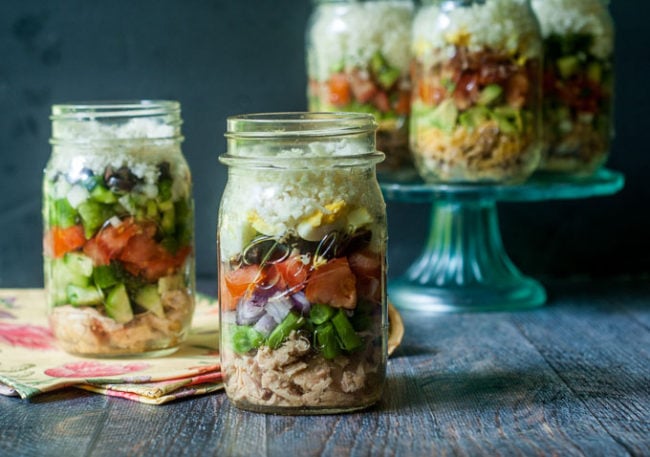 Tuna salad is always great on a sandwich. But, why not be all fancy and serve it on crackers? Perfect lunch, snack or as an appetizer! I prefer this over chicken salad any day!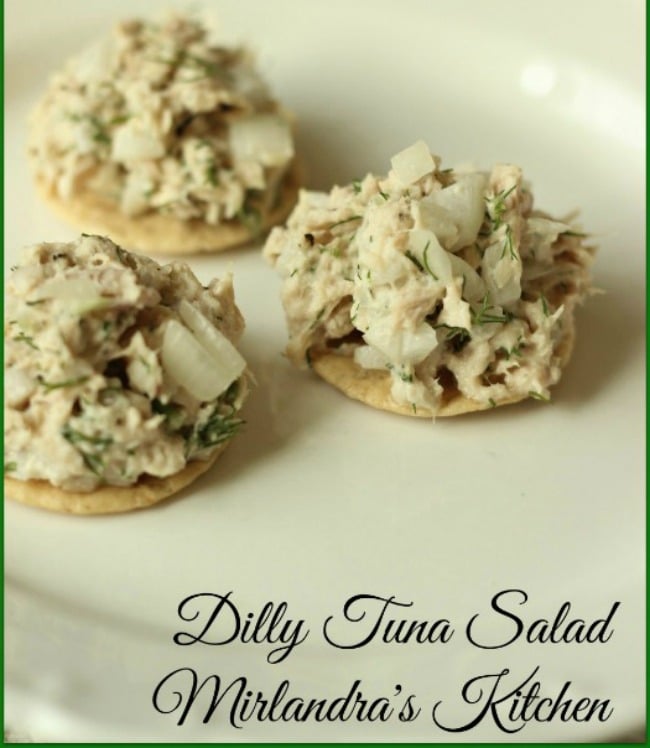 A great to-go lunch made by my friend for her husband to take to work. A fresh and easy-to-make hot lunch by just adding hot water. I think I'm going to make some for my lunches for the next few days! Love healthy food lunches!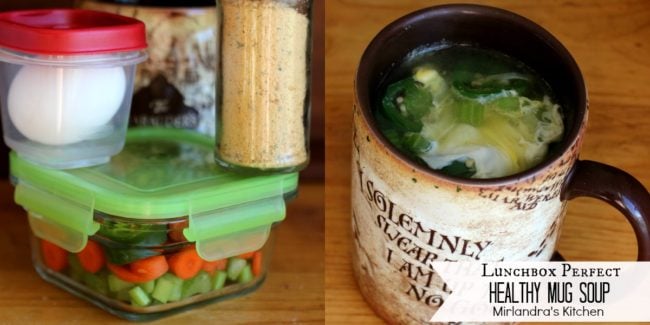 Lunchbox Perfect Apple Salad
Apple salad? Yes, this is a great adult lunch that is a refreshing change. Guessing the kids will want some too!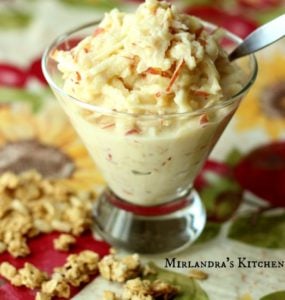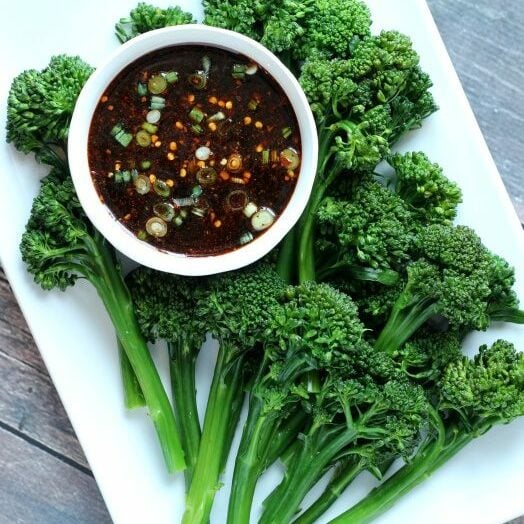 Korean BBQ sauce to dip your broccoli in? Yup, I'd eat more broccoli that way! I suspect this is a special family recipe that you will love! A little rice and it's a vegetarian meal! Or, if you are looking for a fun side to serve with beef, this is it!

Because we just can't get enough pizza ideas! Ummmmm, grilled zucchini with pesto pizza will hit the spot. Declicious but low calorie veggetables to fill you up!
I love cobb salads. Never thought of making a sub though! All those delicious foods in a sub. Need to use up some avocados? This is the recipe!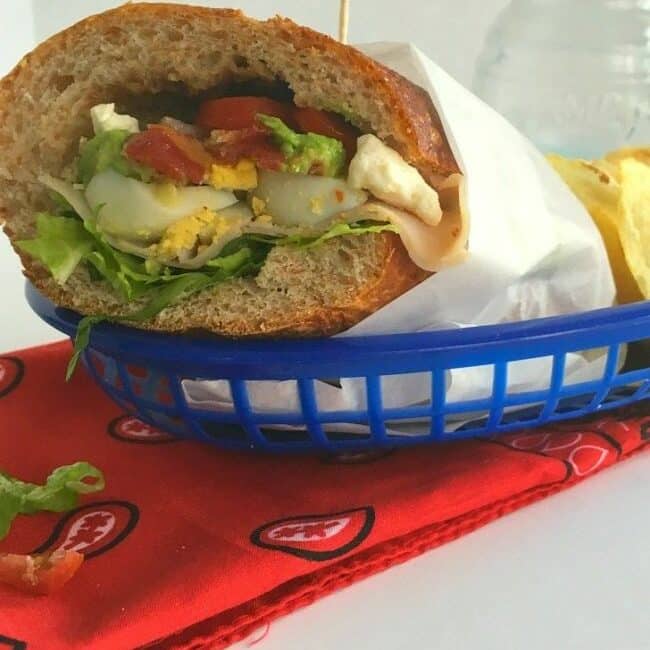 I would make this for dinner and then take the leftovers for lunch! Because I LOVE leftovers for lunch. Who doesn't?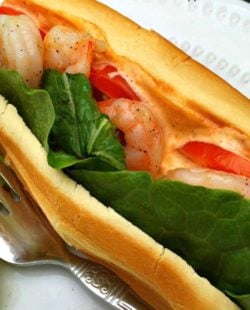 If you are a shrimp lover, here is a delicious wrap with just a bit of zing. When you are tired of the same old thing, this recipe is for you!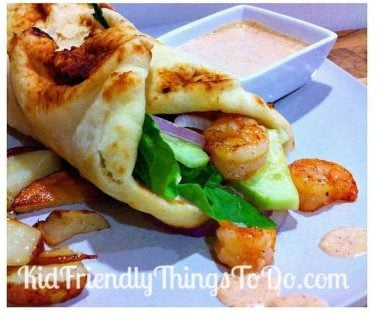 I love tomatoes! This is my go-to lunch in the summer. Especially when tomatoes are in the garden or in season at the farmer's market or grocery store.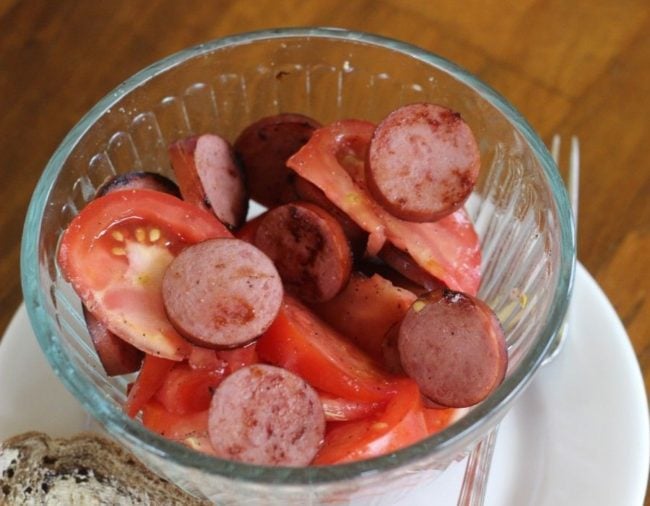 These can certainly also be used as family lunch ideas at home! However, we just wanted to share lunch for adults. As you know meals are often centered around what the kids eat or like.
Hope these have been helpful!
I'd like to invite you to sign up and follow my website. I share easy recipes, gardening tips and a little about my 100 year old home.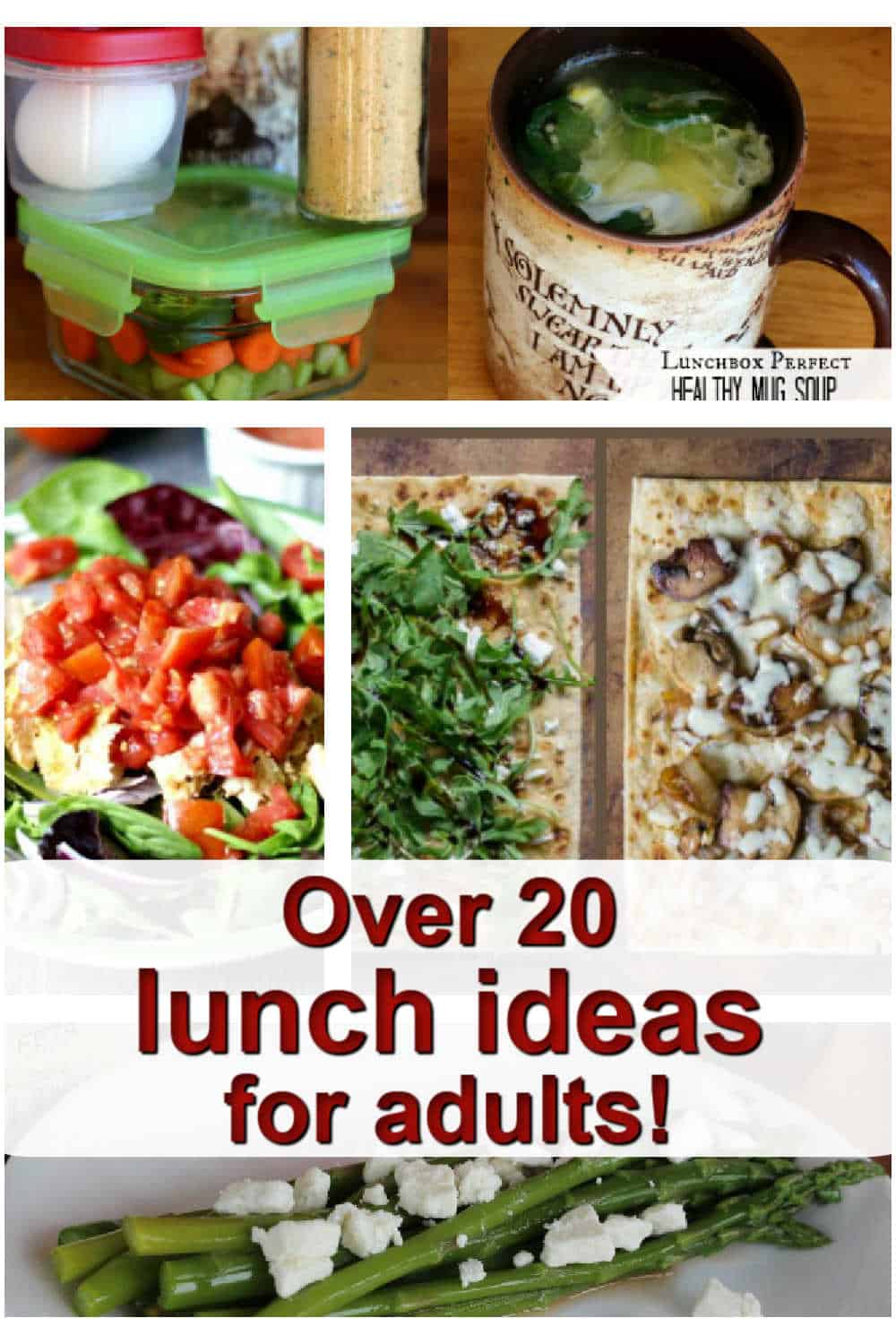 Originally published Sept. 4, 2017.