June 21st is summer solstice, the longest day of the year.  I always love looking up the celebration that happens at Stonehenge.  Lots of interesting people with interesting beliefs!    I'll throw a link at the bottom of this post so you can take a peek too!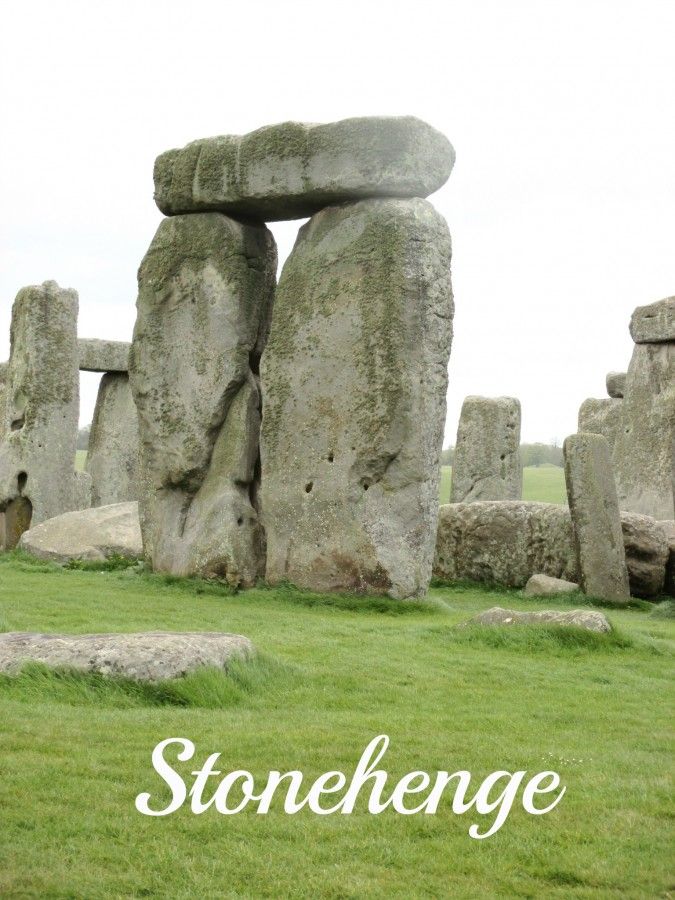 Earlier this year, Lori and I went to visit London and the English countryside thanks to the best Christmas present from our husbands.  We did go to Stonehenge!  When I heard on the news that it is summer solstice this morning, I just felt the need to share some of our Stonehenge pictures.
The weather wasn't great when we went (Early May).  It was 50 degrees with 50 mph winds.   Locals all told us they had never experienced winds like that!  Our tour guide told us to bundle up when we got there.  We opened our suitcases and wore lots of layers.   And our raincoats.  We were glad we did!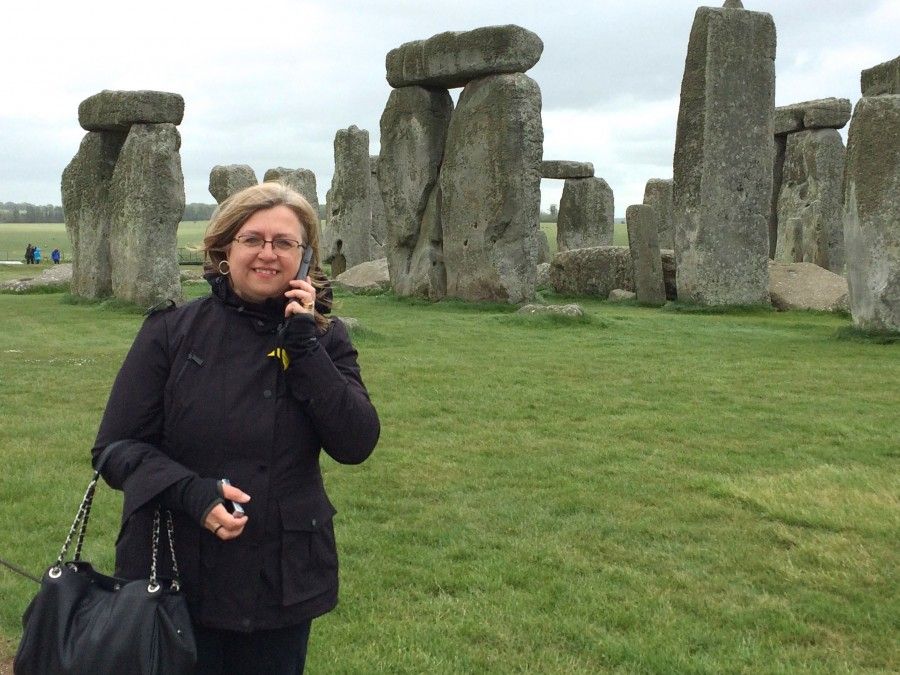 See the big purse?  Needed it to keep my umbrella in for our whole trip!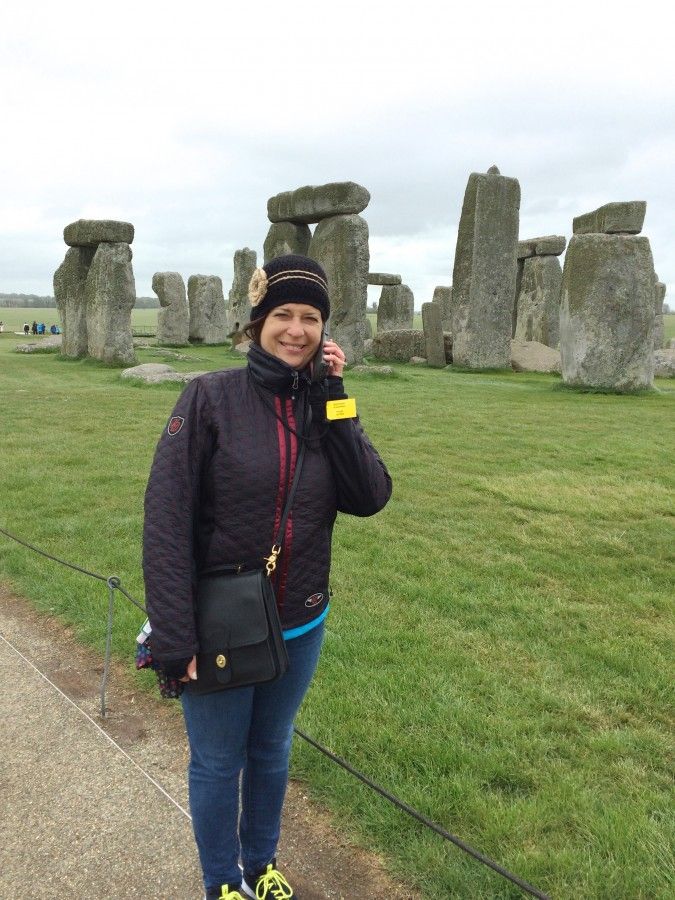 Just so you realize how cold it was, Lori was very comfortable in her cute winter hat!
When you go to Stonehenge, you start at an brand new visitor's center.  There is lots of information and a museum there.  Of course, a gift shop too!   This is where you catch the shuttle bus for the short ride to the Stonehenge site.  You can also rent the handheld tour devices where you listen to information at different stations.  Just to clarify, I wan NOT on the phone in this picture!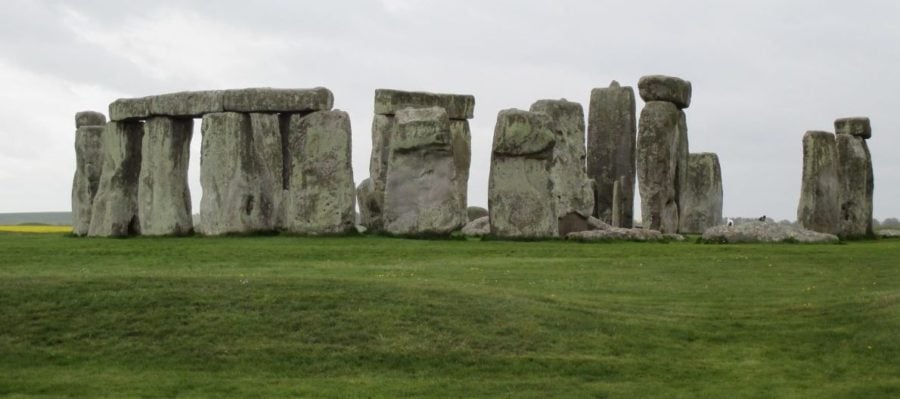 The dark clouds and misty weather added to the atmosphere here at Stonehenge.  These stones are HUGE!   There still is a lot of mystery as to how these stones were brought here.  And why.  The blue stones originated in Wales, at a site 250 miles away.   Each stone weighs 3 - 4 tons.
It is a sacred place.  It was a burial place for thousands of years.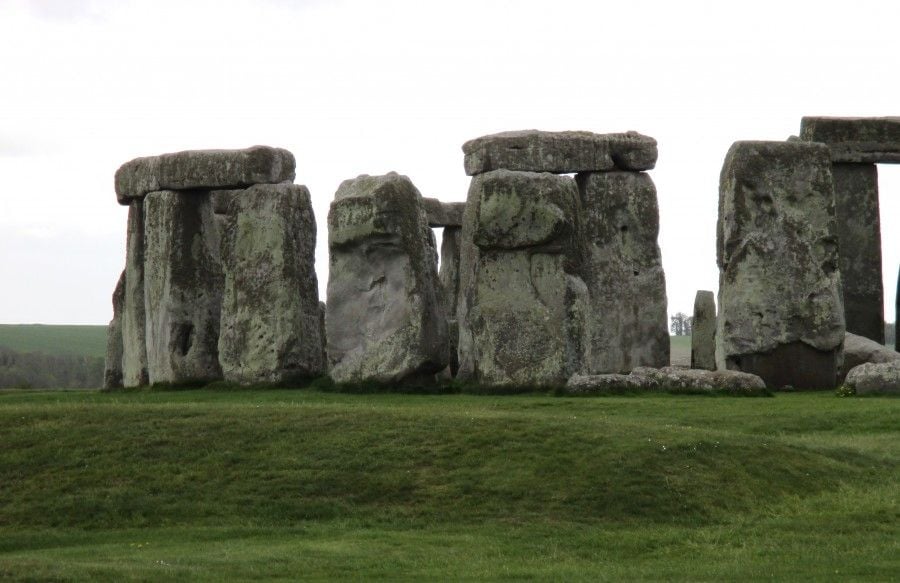 I LOVE history, but I realize not everyone does.  So, for those of you who want to know more, here are a couple of links for you to explore.
If you would like to read more posts about our London/English Countryside trip, here are those links.
Tea at Downton Abbey (Highclere Castle)
And, I have to share my scones recipe!
Seriously, if you are looking for a place to go on an awesome vacation, GO TO ENGLAND!