I LOVE English scones! They are divine.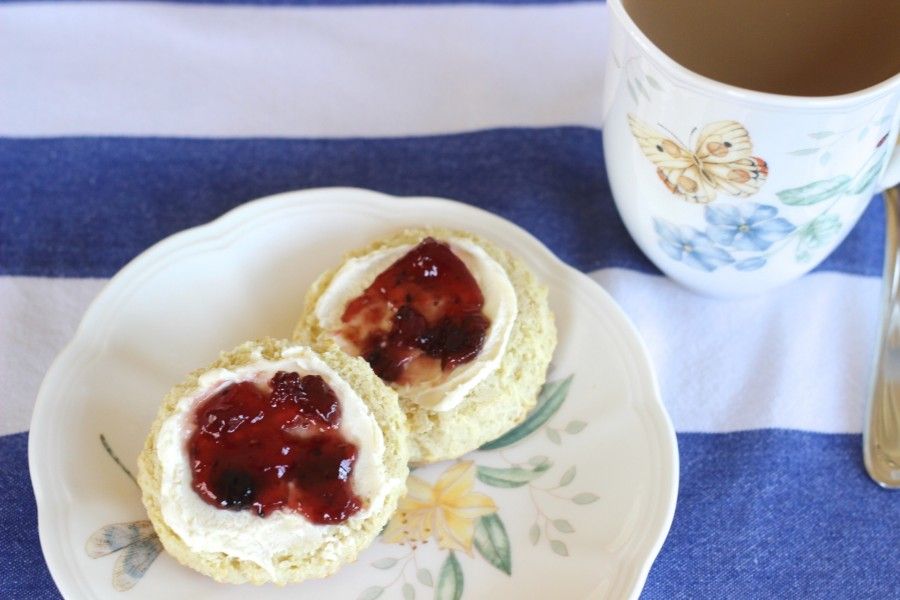 I think a big part of my English scone delight is the experience of 'tea'. Not just having a cup of tea. But having tea the English way. My friend Lori and I, had a wonderful girlfriend week in London, and were fortunate enough to have tea twice. Once in Downton Abbey (Highclere Castle), and once in the English countryside. It's an experience to savor. You get tea, fancy sandwiches, desserts (fruit tarts etc.), and, scones! Lovely scones. With jam and clotted cream. The picture above is my home made English scone with some clotted cream and some mixed berry jam. Oh, so good! Below is the scone presented to us at Highclere Castle. Where we had afternoon tea (you know, Highclere Castle, as in Downton Abbey!!) Want to read about that experience, click here!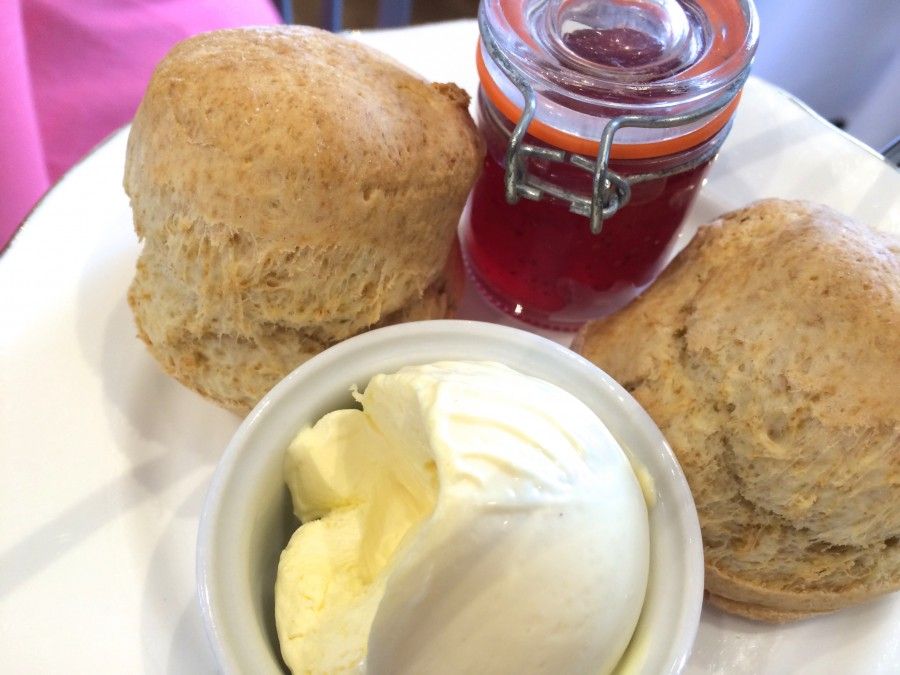 That sure is a big old scoop of clotted cream! We decided that the term clotted cream isn't a very appealing term. For those of you who have not had clotted cream, it's a spread that is between whipped cream but not quite butter. Here in the U.S., whipped butter would be similar. But, much to my delight, our local gourmet store carries clotted cream! And, so does Amazon. If you really want some and can't find any, just look here.
I had a hard time finding a good scone recipe so I asked our tour guide, David if his wife had one. Jackpot! His wife used to cook and bake for royalty. The Queen Mum used to ask for Mrs. Higgin's scones. Can you believe it?? This recipe is the real deal. But, it is written in a way that they bake in England so I've had to 'translate'. But, it is the same recipe and is amazing!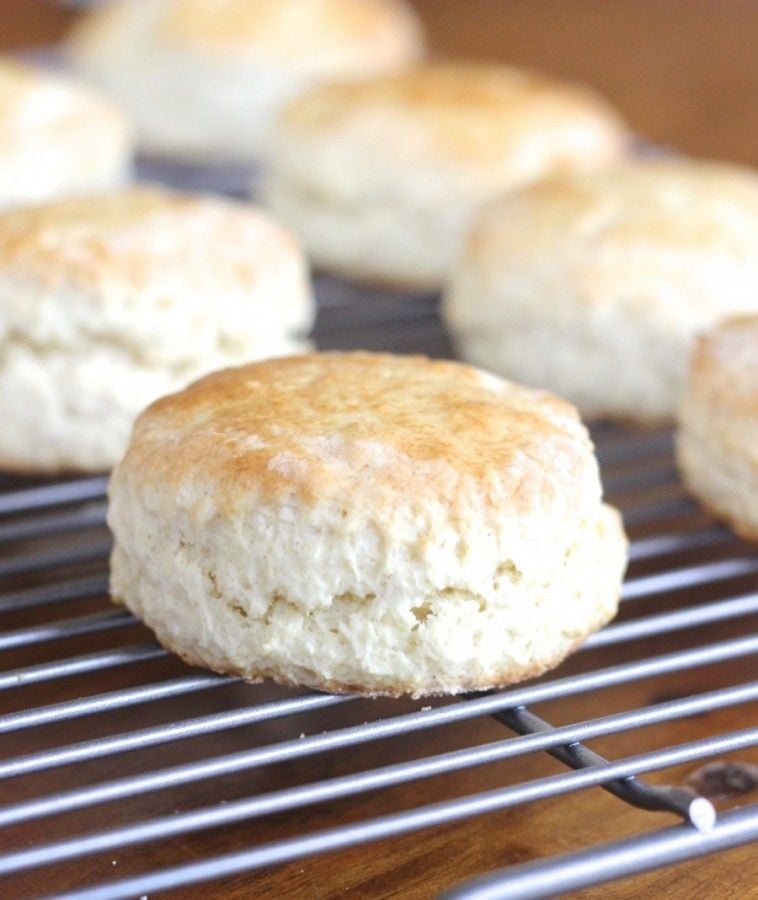 The original recipe said to heat the oven to Gas 7, use 'spread for baking', etc.. English is English but I just wanted to take a moment to explain the need for the translation.
And, just an fyi. If you look at the end of this post, I have put our tour guide's link there. It was his wife's recipe I used!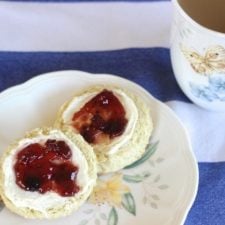 English Scones
You will be surprised how quick and easy these English scones are to make. It doesn't take long to have a delicious, made from scratch scone!
Print
Pin
Rate
Ingredients
8

oz

self-rising flour - weigh it!

approx. 1 ¾ cups

1

level teaspoon baking powder

2

oz

butter

approx. 4 Tbs

1

oz

- extra fine sugar

caster - weigh it (approx. 2 Tbs)

1

egg

milk
Instructions
This is one of those recipes that is super easy after the first time you make it. I will be writing it in the order of what I did to prep. some ingredients then how I put it together.

Preheat oven to 450 Fahrenheit

Lightly grease cookie sheet (or use Silpat liner)

Lightly beat egg in a measuring cup. Add milk to bring the level up to ½ cup. I found the recipe worked better if this mixture warmed a little (close to room temperature) on the counter.

Weigh the self rising flower and mix in baking powder in a bowl. Add the butter and rub it into the flour. Yes, you rub the butter into the flour until it looks like small crumbs (think breadcrumbs).

Add in sugar.

Add milk & egg mixture (reserving aprox. 2 Tbsp) to your dry mixture.

Lightly knead this mixture (yes, with your hands!). Knead only until the dough comes together. Over kneading affects the finished texture. This is a sticky dough. But, if it is still super sticky, add just a little more flour.

On a floured counter, roll out to ½ inch thickness. This is much thicker than what we are used to when we make cookies or pie crust. Seriously, I used a ruler to check. I also didn't use a roller. This isn't a ton of dough so I just gently formed it with my hands. I did sprinkle just a little flour on the top so it didn't stick as much. Go as easy on the flour as you can, you want this dough to be just workable.

Cut into 8 - 10 round scones. Use a round cutter, approx. 2 ½ inches wide (if you don't have that size, go a little smaller, rather than larger).

Place on the baking sheet, well spaced.

Use the reserved milk mixture to brush the tops of your scones.

Bake for 8-10 minutes. Watch closely the last couple of minutes. The tops should be a pale golden brown. If you overbake, they are dry. And, not awesome : (. You want these to be awesome!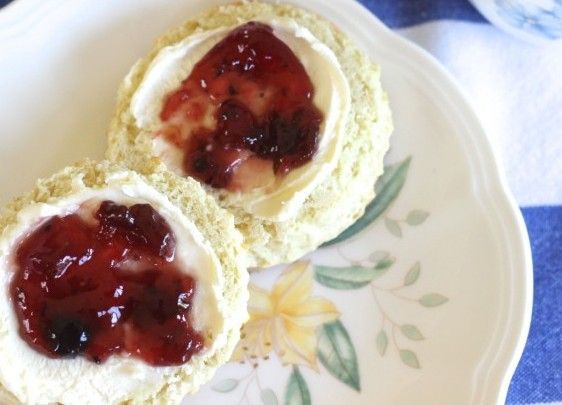 If you are going to London any time soon, make sure you look into having a tour guide. It just makes life so much easier. Plus, you see way more in one day than you would if you tried to go see everything yourself. Here's the link for London Country Tours. David Stubbs, our tour guide, did a wonderful job planning our tours! We truly believe we saw things we wouldn't have seen any other way!
(This is not a sponsored post. We just think David is amazing!)