Sometimes, I come up with ideas I wish I had come up with years ago! My family is fortunate enough that we have opportunities to travel. One challenge was always identifying and retrieving our suitcases after flights. It seems like the whole world travels with black suitcases of the same size! We've tried ribbons in the past, but I didn't like those for various reasons. The purchased tags always looked like they would break and fall off.
The picture below shows what we ended up doing.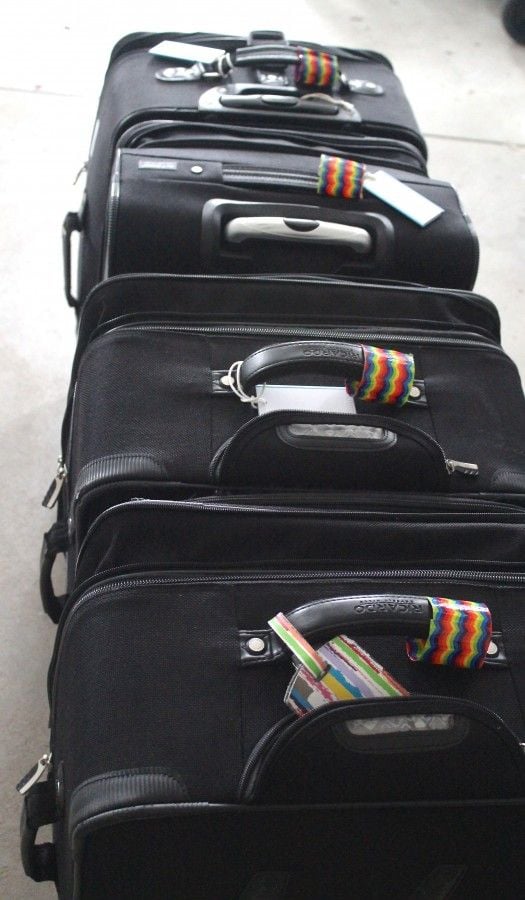 Why we marked our luggage
We marked our suitcases so they were easily identifiable. It was sooooo easy to recognize our four bags. It was simple to identify luggage and visually check that all four bags are lined up to get on the resort bus or to see that all our bags arrived at the airport or hotel. Or, to identify luggage on the luggage carousel at our destination.
All bags are tagged visibly, these tags are rugged, won't break and fall off, and are personalized. Trust me; this is the best way to identify luggage at a glance!
Important Note
We also had some original tags with names and phone numbers on each suitcase. You never know if your airline may misplace a bag, so you want contact information on them also. I've also been told to have contact information inside a suitcase. I think it's a great idea to do that!
Supplies
Sharp scissors
Duct tape
Buy yourself a fun pattern of duct tape and keep the roll for travel use only. That way, you can ensure any suitcases or travel bags used by your family have the same identifier.
Helpful Tip
You want to buy duct tape. Duck tape is also a brand of duct tape, so that works too. But that can be confusing! Do not buy washi tape, which is more of a decorative tape (fun colored masking tape) and not as tough as duct tape.
Instructions
Step 1
Cut a piece of duck tape about 7 inches long. You can find all kinds of fun duct tape on Amazon, hardware stores, or Walmart.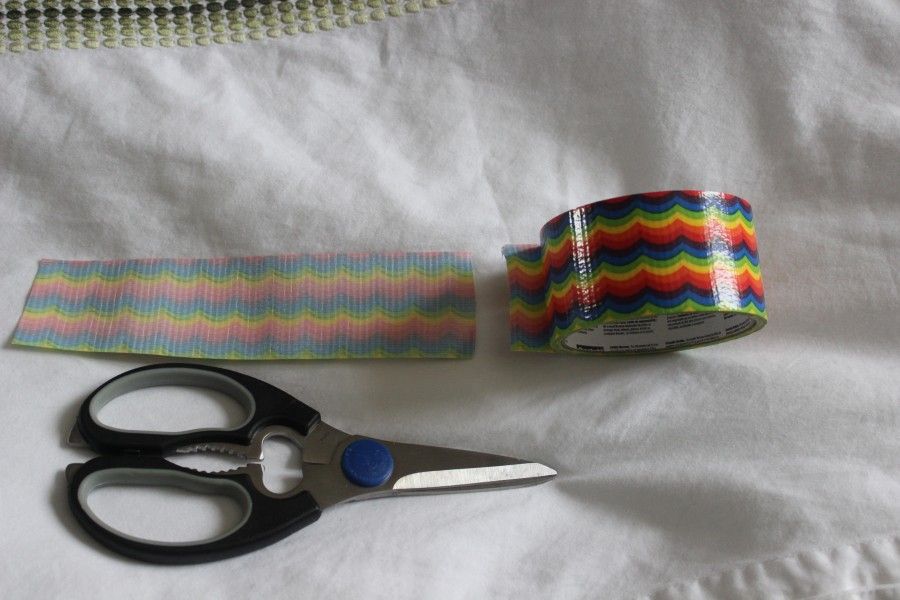 Step 2
Cut another piece the same length and tape it on top, staggering it about 1 ½ inches.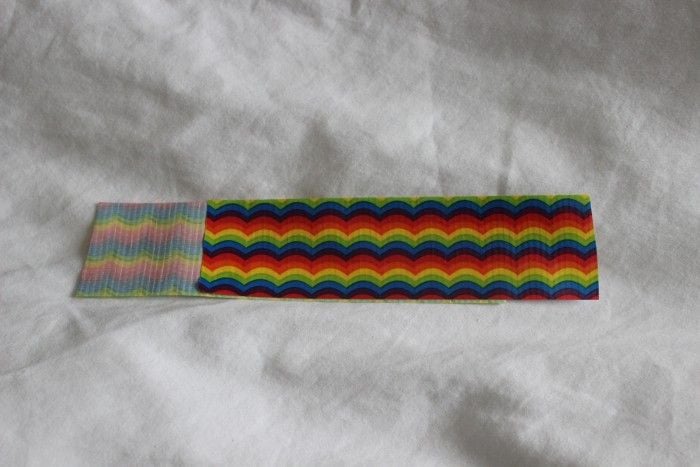 I know. So super simple! I'm showing pictures because it's so much easier to understand than just trying to explain. Each end has a sticky part that will be taped together.
Step 3
Feed the duct tape through the handle.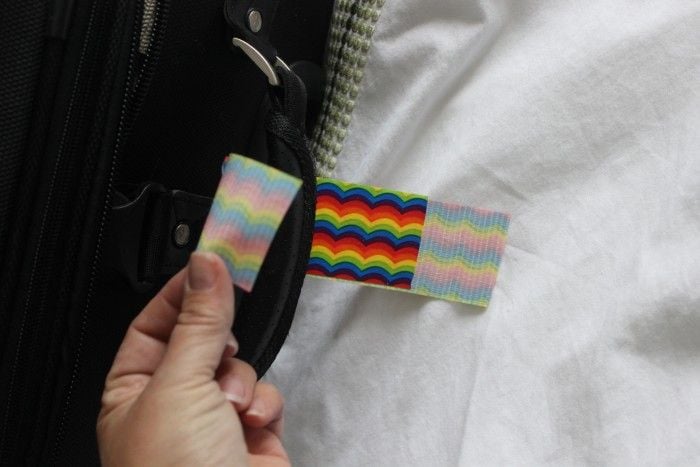 And tape the sticky parts together.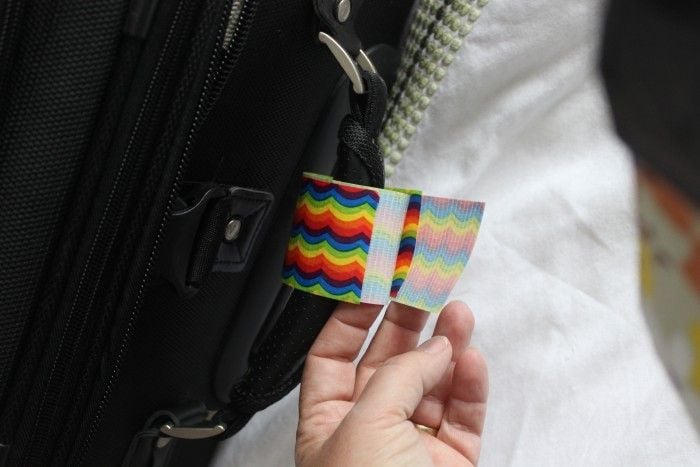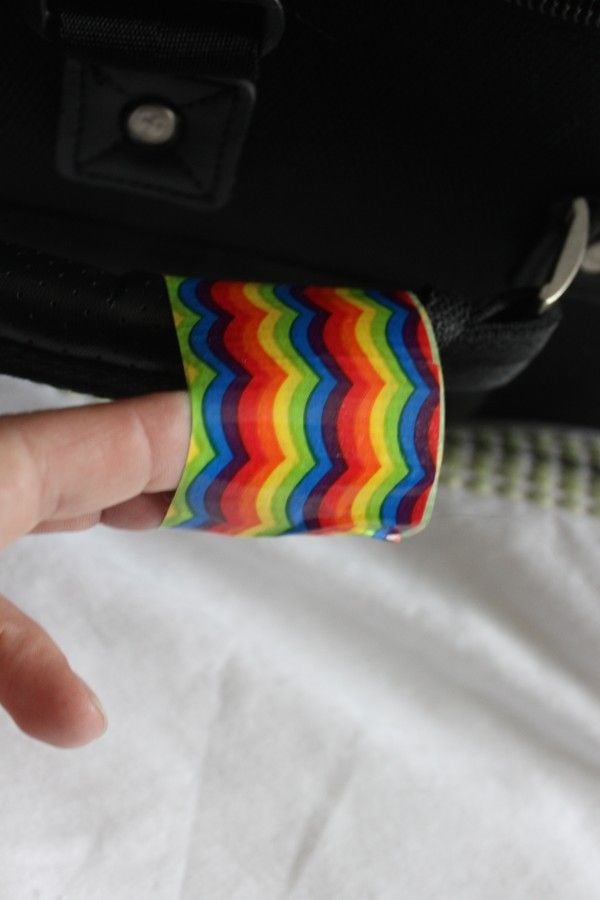 As you know, duct tape is super strong. The duct tape identifiers are going to last a long time! Here is how they looked after our trip.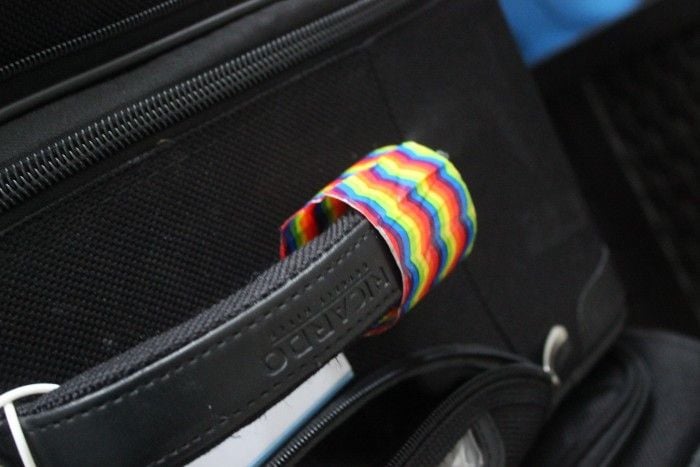 You may be asking why I didn't just tape the duct tape on the handle. I didn't want to deal with the sticky mess if the duct tape ever came off! Plus, it's bigger and easier to spot when you loop it this way.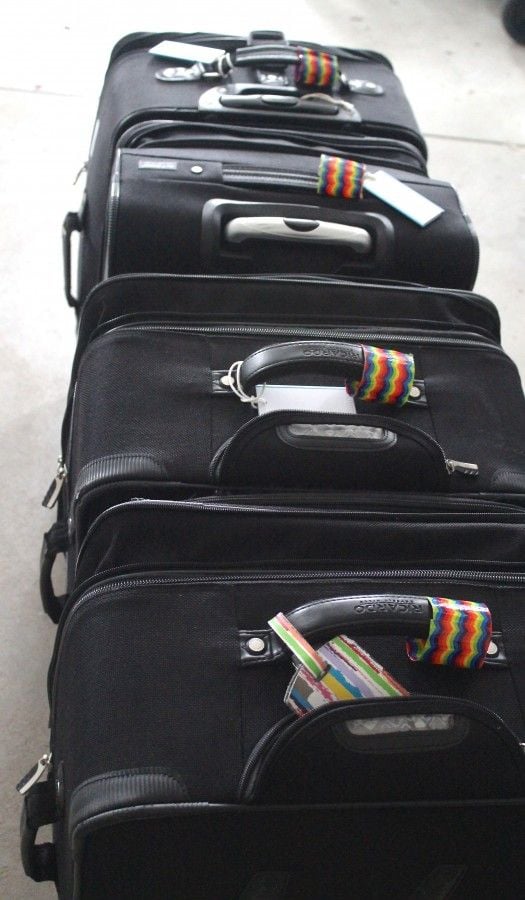 Happy travels!
Update
Years later (this post was originally written in January 2015), family members still have suitcases with this specific pattern on them. My kids have gone to college and moved out on their own and still have this on their suitcases when they come to visit : ).