Sometimes, I come up with ideas that I wish I would have come up with years ago! My family is fortunate enough that we have opportunities to travel. My husband asked that I figure out a way to identify our bags. To mark our suitcases. Seems like the whole world travels with black suitcases of the same size! We've tried ribbons in the past but I didn't like those for various reasons. Here's what we did!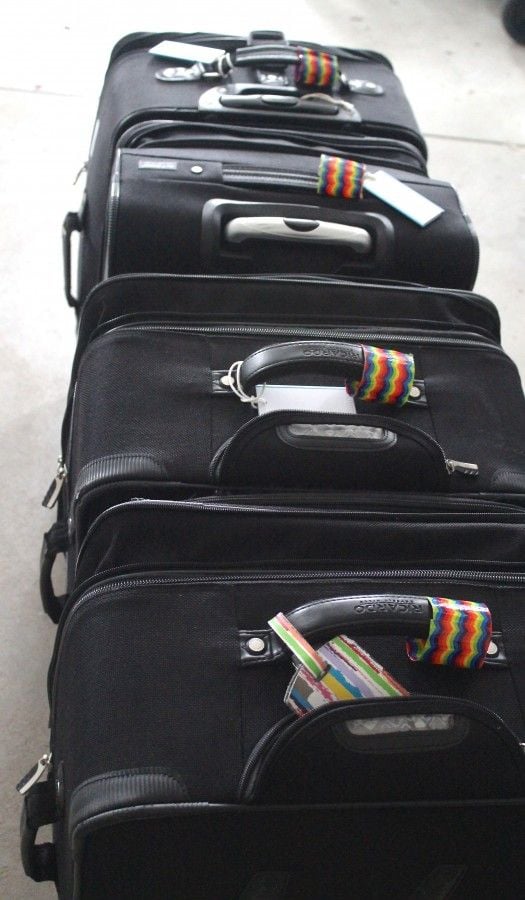 We marked our suitcases so they were easily identifiable. It was sooooo easy to recognize the our four bags. To visually check that all four bags are lined up to get on the resort bus or to see that all our bags arrived at the hotel. Or, the best, to see all four of our bags on the luggage carousel arrive at our destination and then at our home airport.
All bags are tagged visibly, the tags are rugged and they are personalized.
Here's what you do. Cut a piece of duck tape about 7 inches long. You can find all kinds of fun duct tape at hardware stores or Walmart.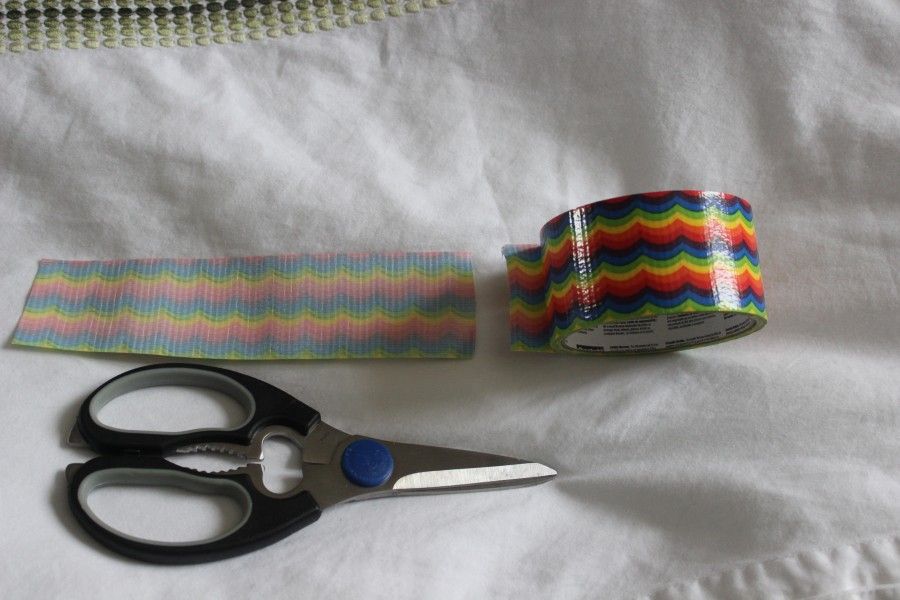 Cut another piece the same length and tape it on top, staggering it about 1 ½ inches.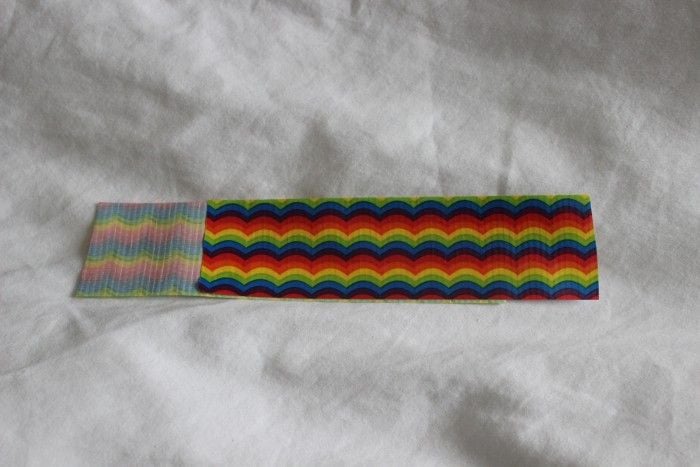 I know, so super simple! Don't be insulted that I'm showing pictures but a blog post isn't visually appealing without them.
Feed the duct tape through the handle.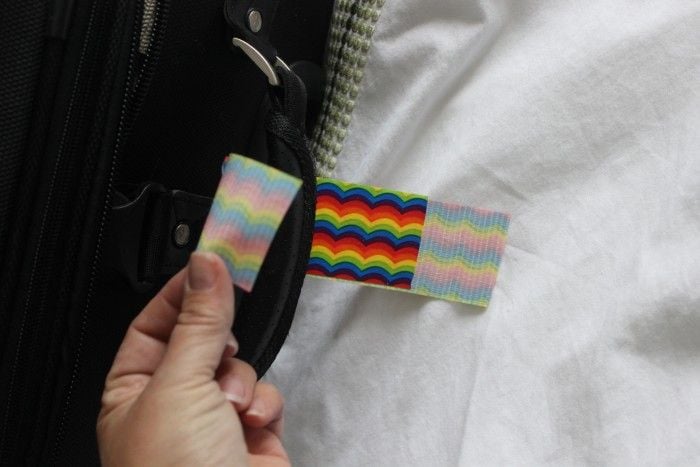 And tape together.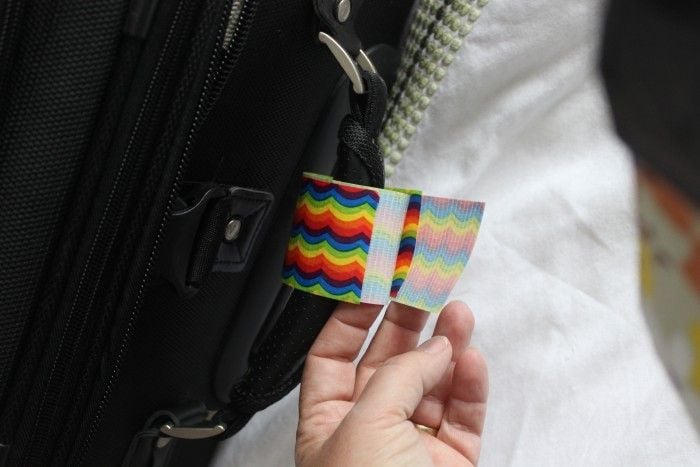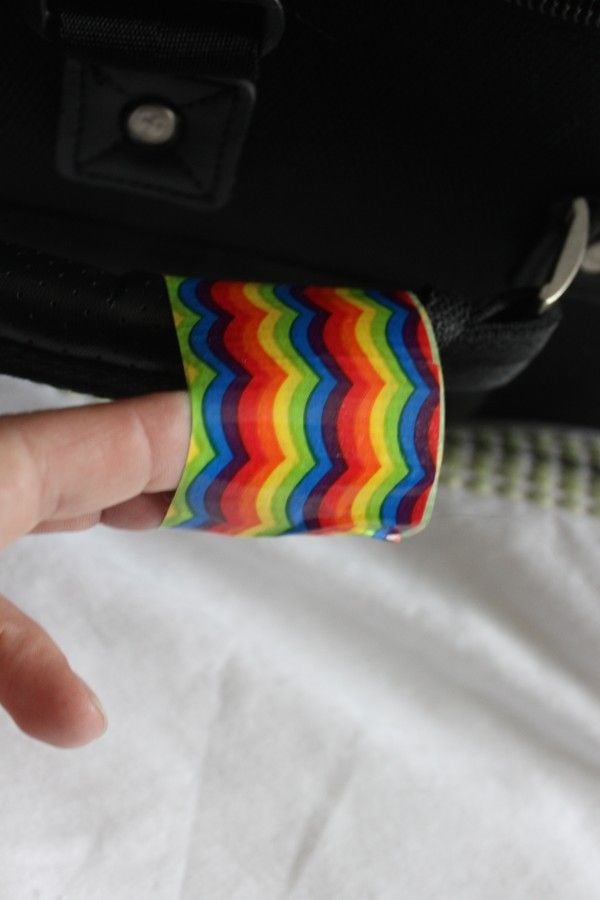 As you know, duct tape is super strong. The duct tape identifiers are going to last a long time! Here is how they looked after our trip.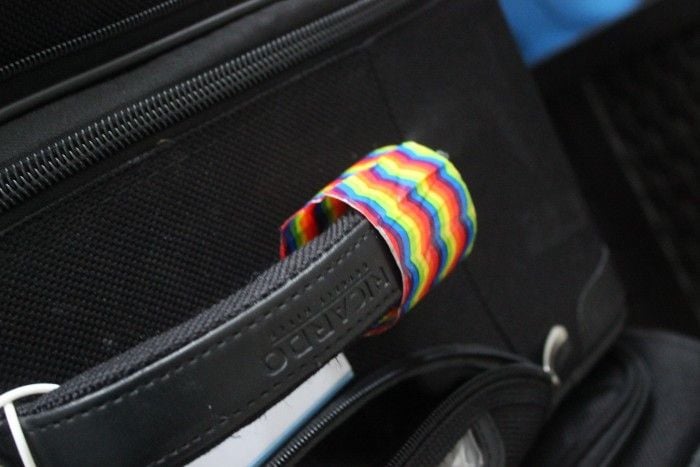 You may be asking why I didn't just tape the duct tape right on the handle. Well, I didn't want to deal with the sticky mess if the duct tape ever comes off! Plus, it's a little bigger and easier to spot when you loop it this way.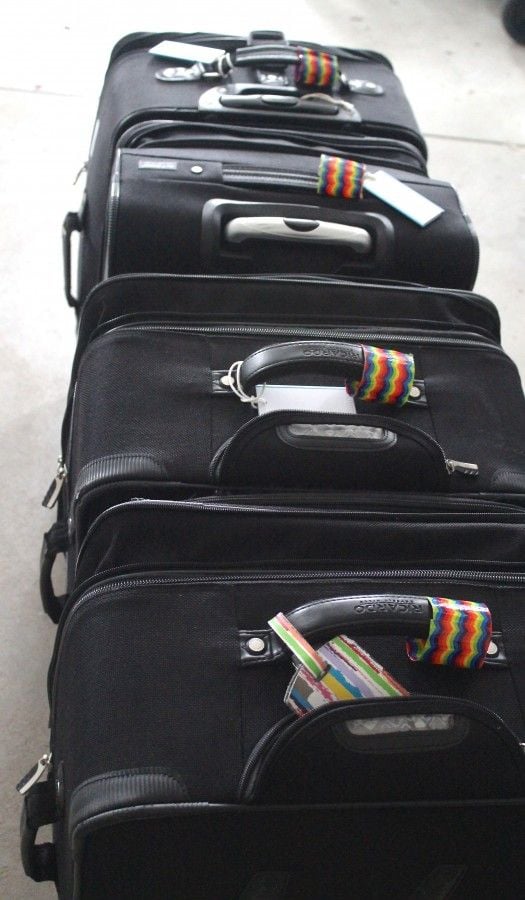 Oh, so sorry I posted this after many of you have travelled! But, it will be great for a spring trip too!
Happy travels!