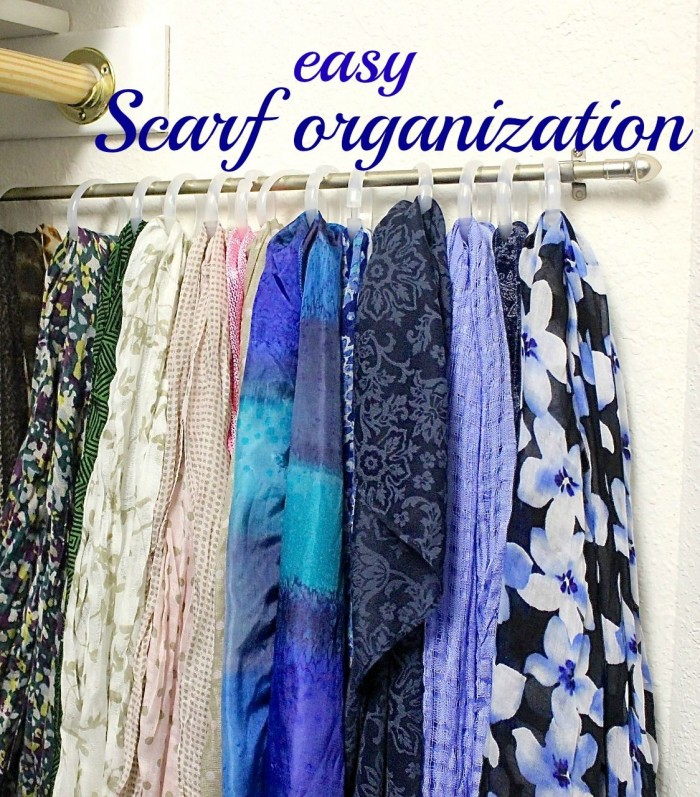 My closet has been in bad need of some organization.  Actually, scarf organization to be specific.   I had scarves hanging on hangers, folded on shelves and tucked in drawers.  I love wearing them but could never easily put my hands on the one that pulled together the outfit.
I have a small walk-in closet that I share with my husband.   There was just one spot that wasn't being used.  Right behind the door from the bedroom.   I had a small curtain rod that fit on the small wall so I put it up.
I originally draped the scarves on the rod but didn't like how it looked.  It wasn't easy to get a specific scarf out.  The ones beside came out too.  So, I happened to be wandering up and down the household aisles at Walmart and I saw these plastic shower rings.   They were solid and they opened.  Perfect, I thought.   I ccould store all my scarves neatly, easily and color coded (if I wanted).    They were also very inexpensive.  I bought two packages and they was less than $3.00 in total.
Threaded the scarves into the rings and then threaded the rings on the rod.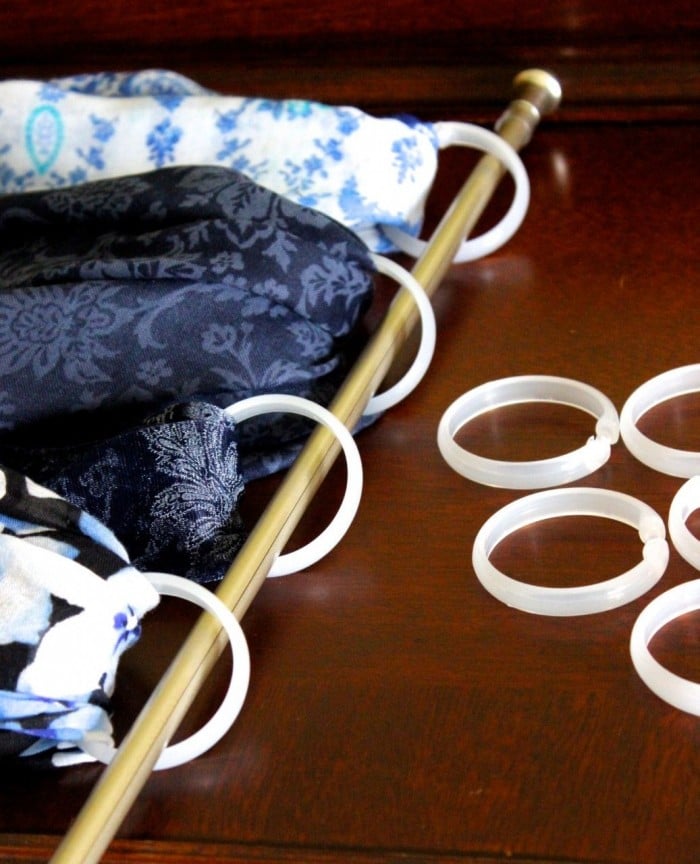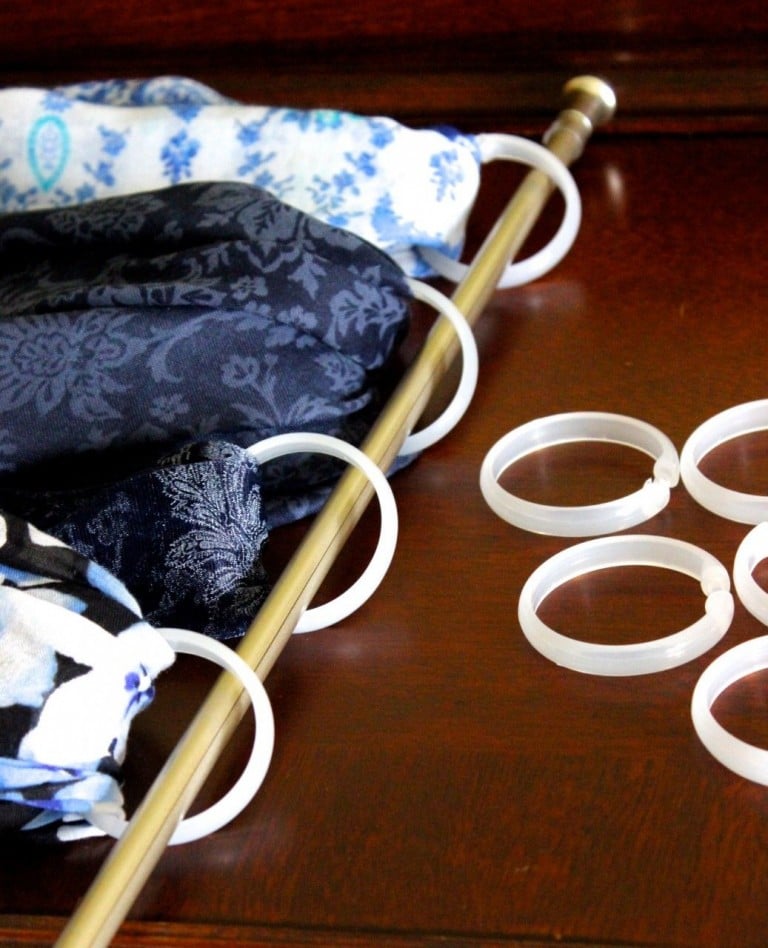 The joy of this system is, if you want to add a scarf in between existing scarves, just open the shower curtain ring and snap it into place.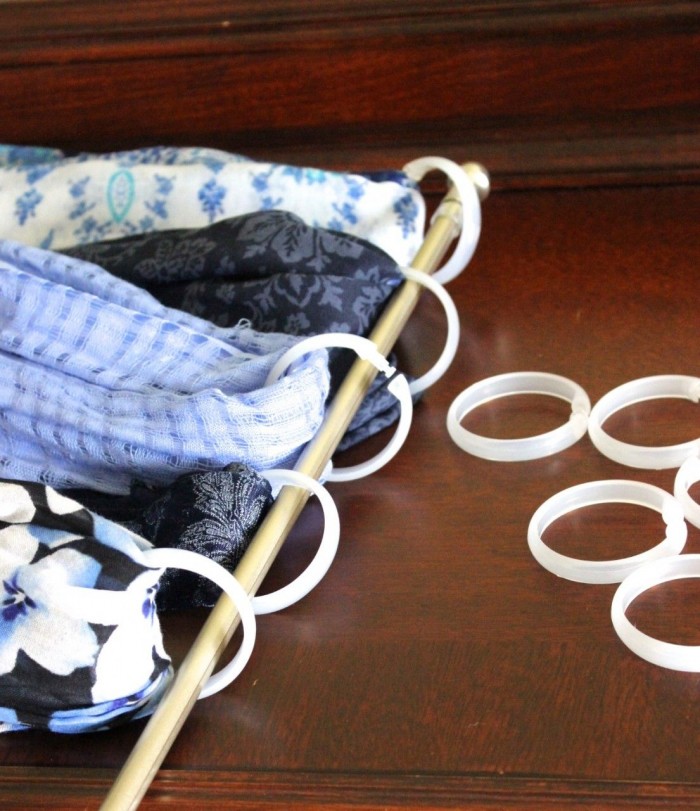 Or, if you want to do a major scarf organization for a different season, just take that rod down and re-sort the scarves.   I put my winter, heavier weighted ones way in the back since I wouldn't need easy access to them.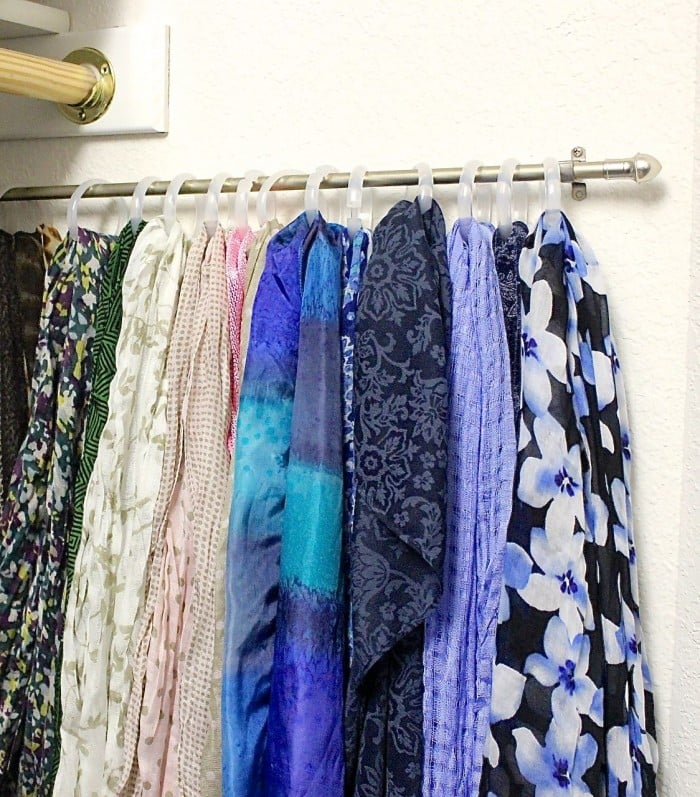 I LOVE this system!  The scarves hardly take up any room.  They are organized, color coded and all within easy reach.   The rod and the curtain rod rings were less than $10 in total.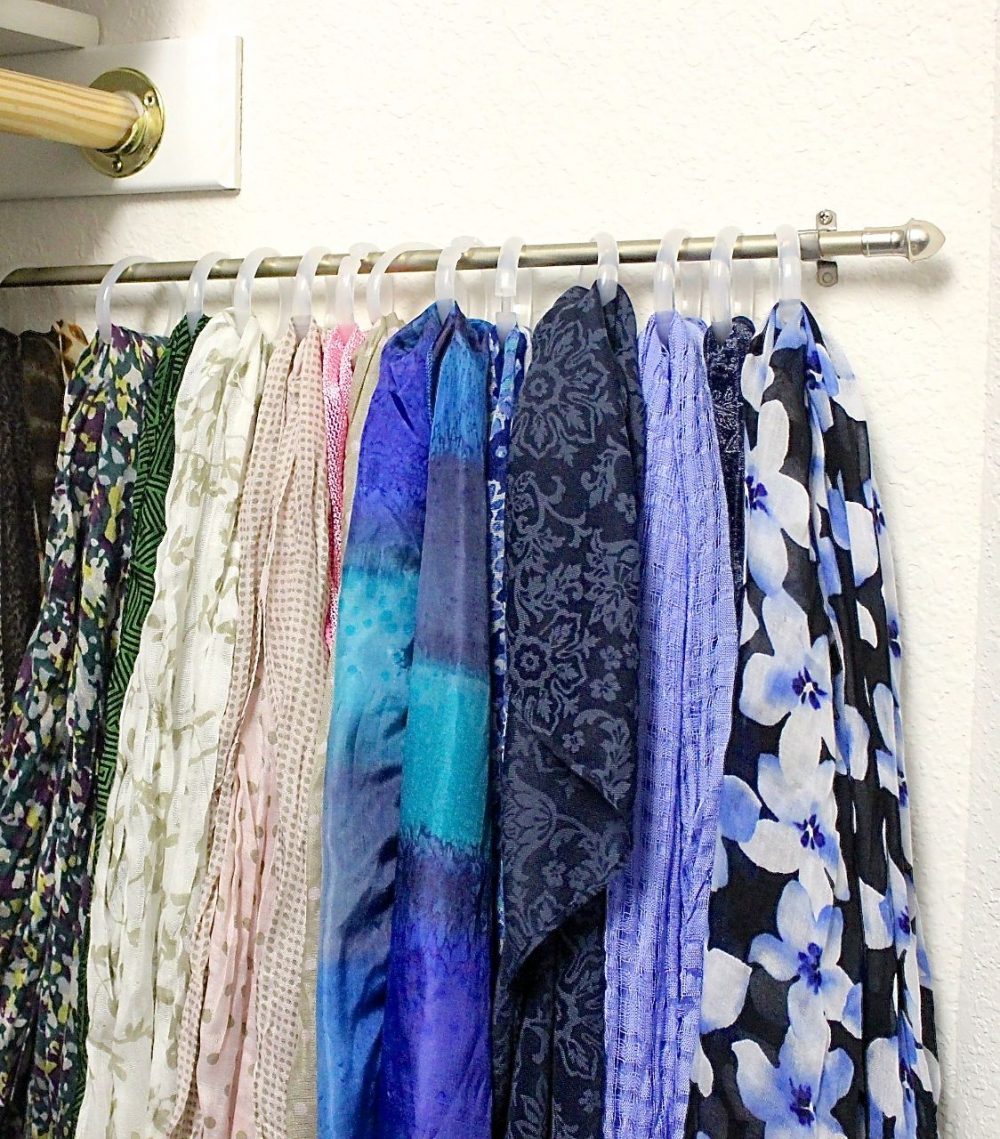 Got to get those closets organized.  The weather will be nice soon (I hope) and then I'll be outside.  Let me know if you try this and how it works for you.