Are cups on the counter driving your crazy or driving you to drink (and we're not talking water)?
It seems like everyone has to take a fresh glass for every time they want a sip of water.  And they leave it on the counter.  On the counter, right on top of the dishwasher - does that sound familiar?
A few years ago, when my kids were younger, I made these cute monogrammed tiles.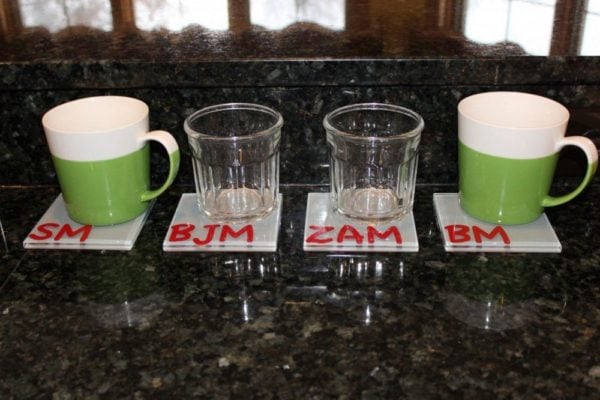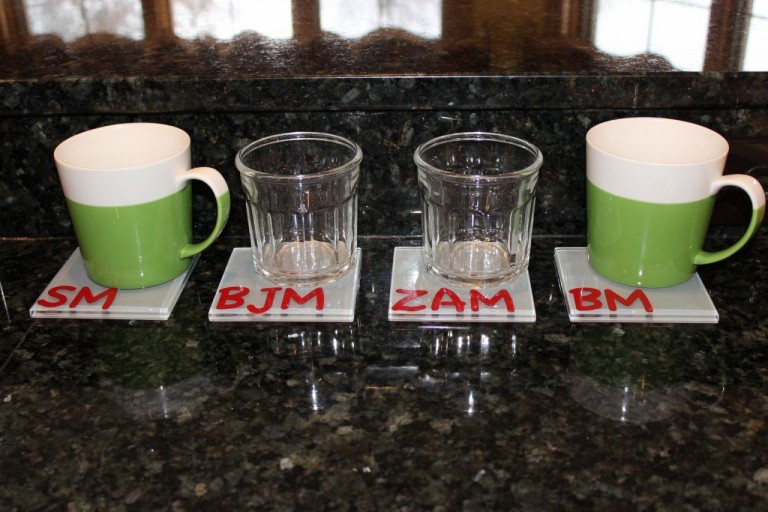 During the recent stay safe at home time, we had the same issue with too many cups being used and always being on the dishwasher.  I promised that once a day the cups would be washed | sanitized in the dishwasher so it was fine to reuse a glass or drinking container for the day!
Here are some ideas that work.  It'll be up to you to figure out which system works the best!
If you have similar sized insulated thermos style options, these may work.  As long as there is a separate color for everyone.  I liked this because we have more than enough that look the 'same' so it looks nice and neat and organized on the counter.
We also have used a much simpler system.   All you need are different color elastics!  Note, take the elastics off when putting these glasses in the We also have used a much simpler system.   All you need are different color elastics!  Note, take the elastics off when putting these glasses in the dishwasher.  I still use my mason jars for some things!  At this point, this is the system we are using.  It's neat, organized and everyone knows who's color belongs to who.   Note, I also use the same color code for other things in our lives like toothbrushes.  In my family, you have your own assigned color and that item in that specific color is yours.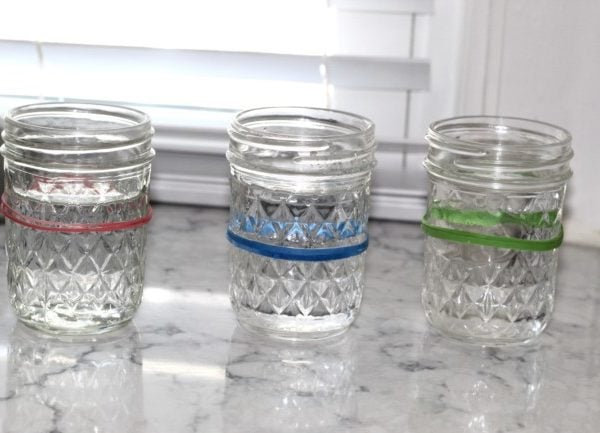 OK, who stood in line to buy the cups below in the fall?  I wasn't thrilled with them and only kept one.  But, I'm guessing some of you have a bunch!  I know the design is Christmas but maybe everyone in your family can have one of these?  And they have fitted lids so it also works for the tea and coffee addict!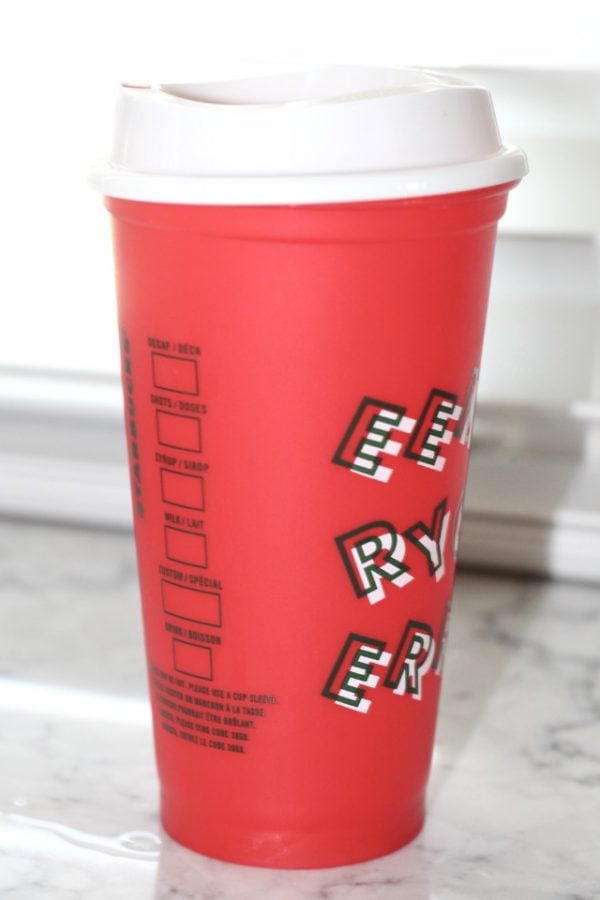 Everyone using their favorite cup is also an option.  It's just not as neat but it will reduce the number of cups/glasses/mugs you have to wash multiple times per day.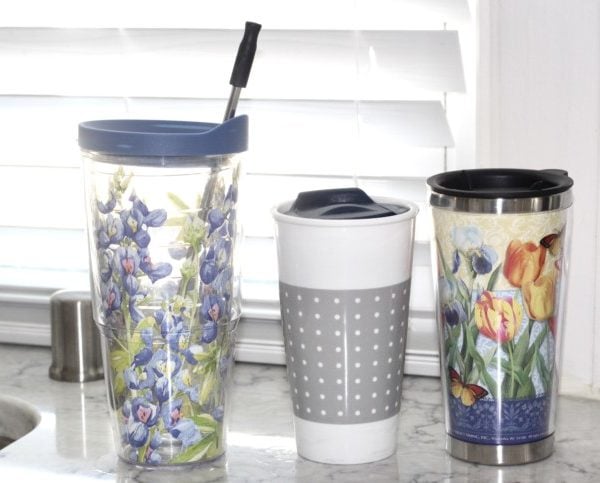 My original way to designate who's beverage container belonged to who involved coasters.   I made a point of cleaning up everything on the counter and then just put a glass or a mug on everyone's spot.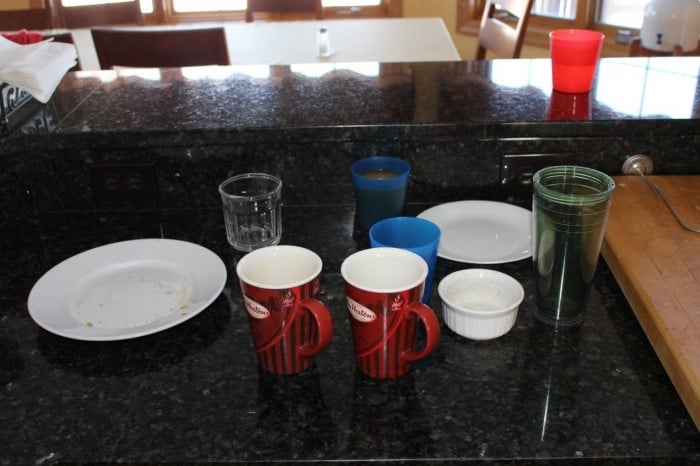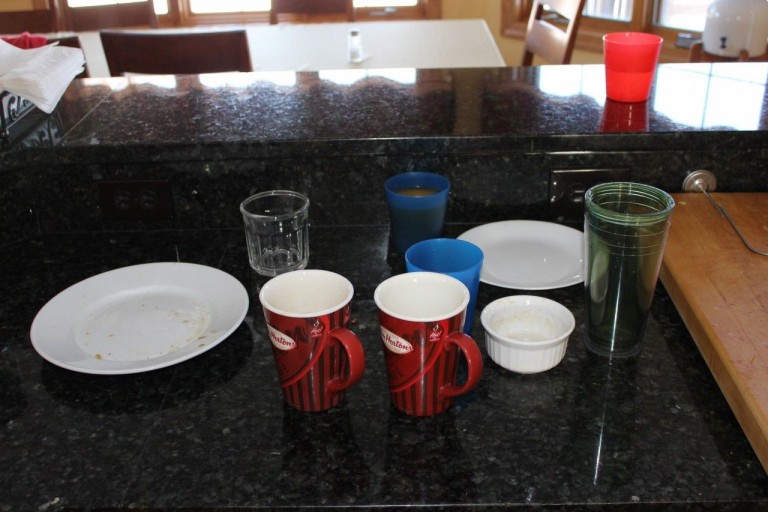 It was obvious by the initials who's beverage cup belonged where.  And, everyone started using this system.   I think the key was I didn't dictate, nag or remind.  If I saw someone put a cup or mug down, I quietly put it in it's proper 'home base'.  Eventually, everyone started doing that.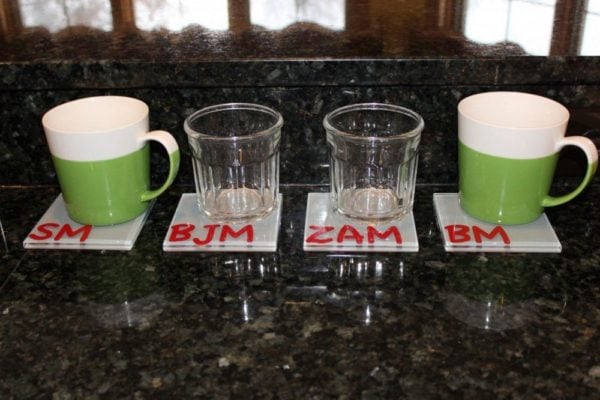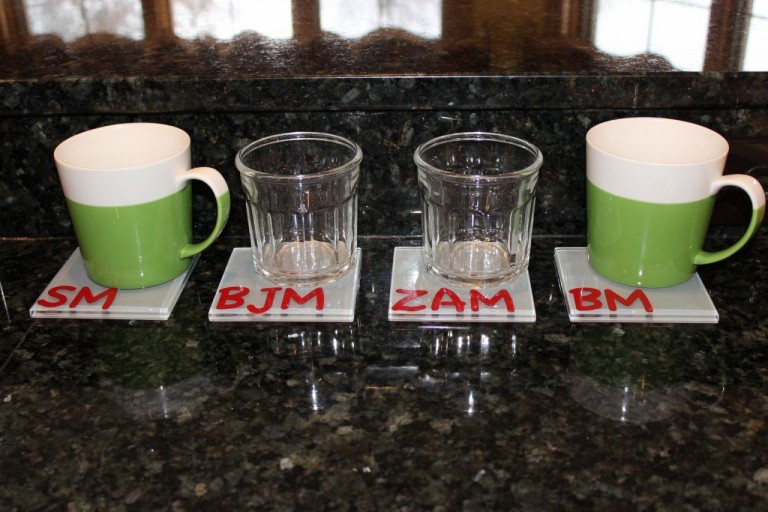 If you like the idea of having a designated space but letting everyone have one (I repeat ONE) glass, use the tile system.  All I did was use tiles I had and the initials were just scrapbooking letters with adhesive on them.   Or, you could even just use a sharpie and put everyone's initials in the corner.  Or, let everyone decorate their own.  Whatever works for you and your family!
How do you control cup clutter in your home?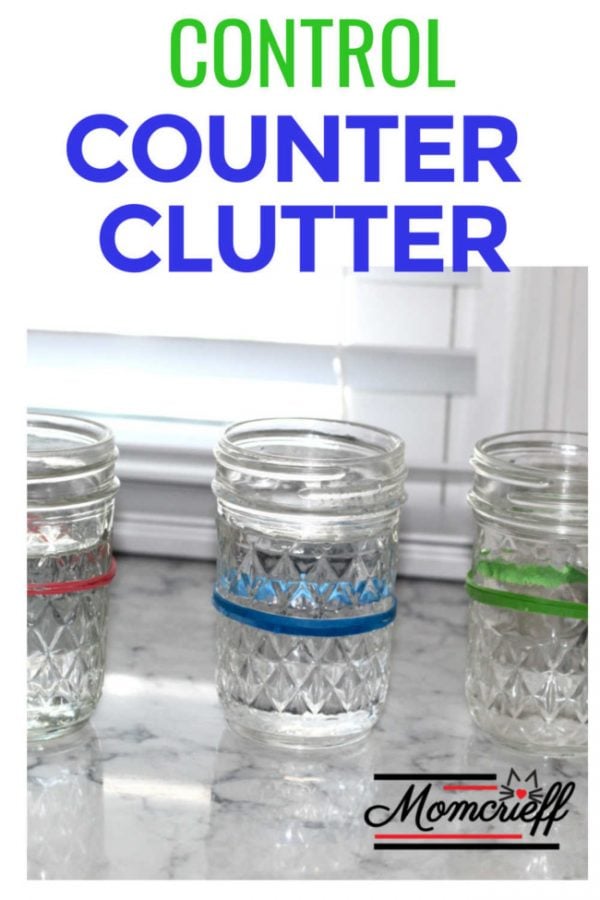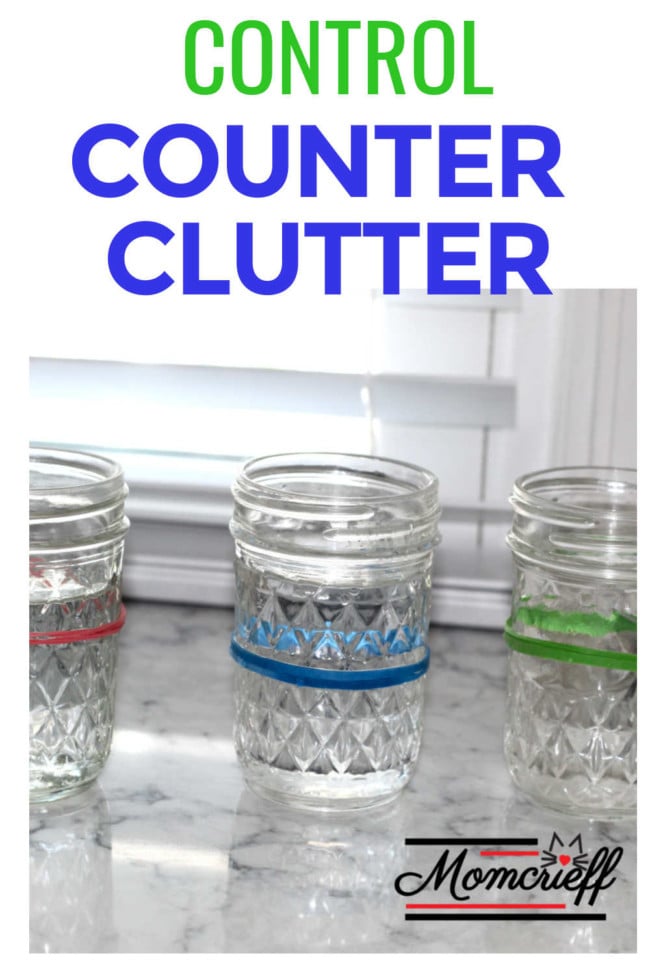 Here are a couple of quick and easy ways to organize items in your closet.
How to Organize Baseball Caps.