As I write this post, I am reviving so many sights and experiences from our road-trip to the South Dakota Mount Rushmore area. This is the second of a two part blog post about our family road trip.  If you didn't catch the first post, follow this link:
Mount Rushmore and Crazy Horse.
We were pleasantly surprised at how much there was to do in the Mt Rushmore area.  We loved Custer State Park!  I'm so glad that my friend told me we had to go there! There is a wilderness trail that you slowly wind through.  It's 18 miles long but count on taking over an hour.  'Cause you never know if a herd of buffalo wants to walk across the road.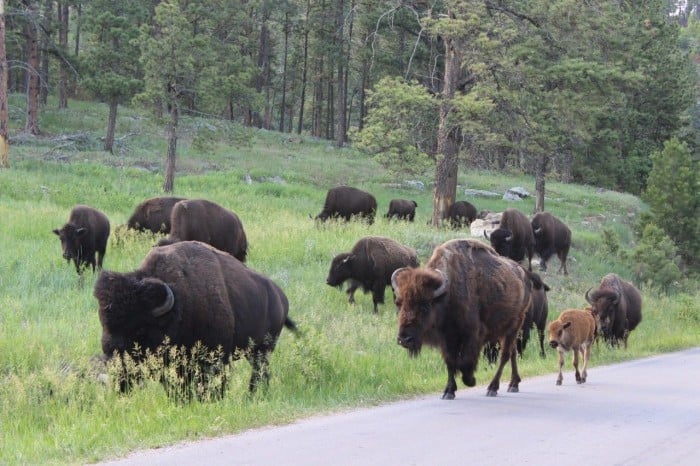 Or, on the road. And you have to wait for the ranger to arrive to shoo them off the road.
Oh, but we really loved the burros. They were friendly and funny. They seemed to be going car to car looking for treats.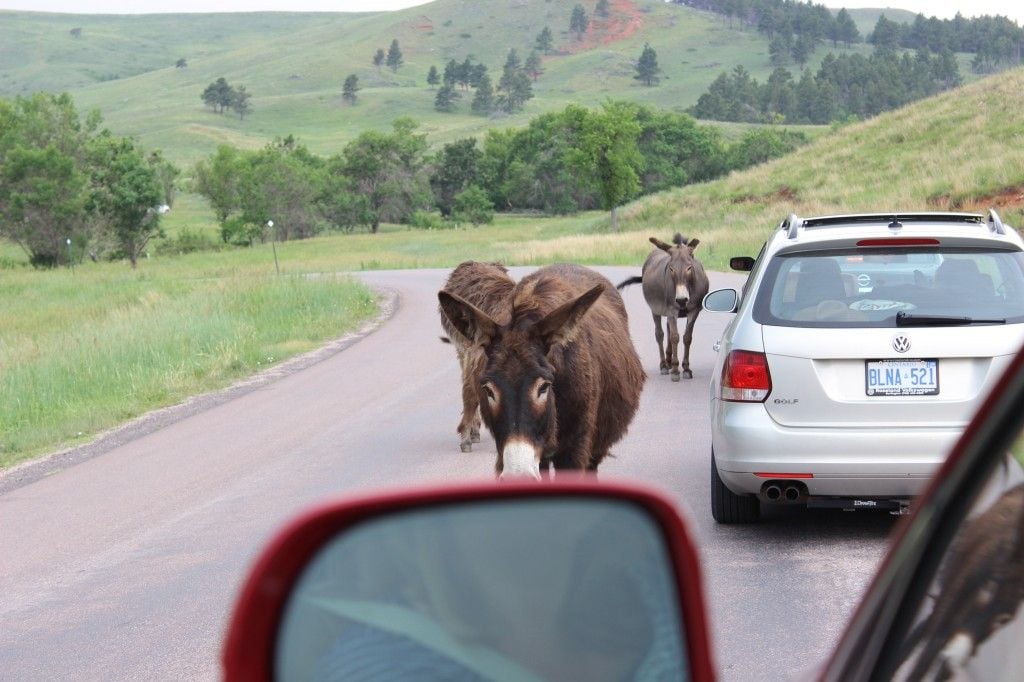 I still chuckle (yes, out loud), remembering my older son speaking for the burro's in a British accent.  "Oh yes, this car looks promising!  Oh, what a nice mirror to scratch my itchy eye on".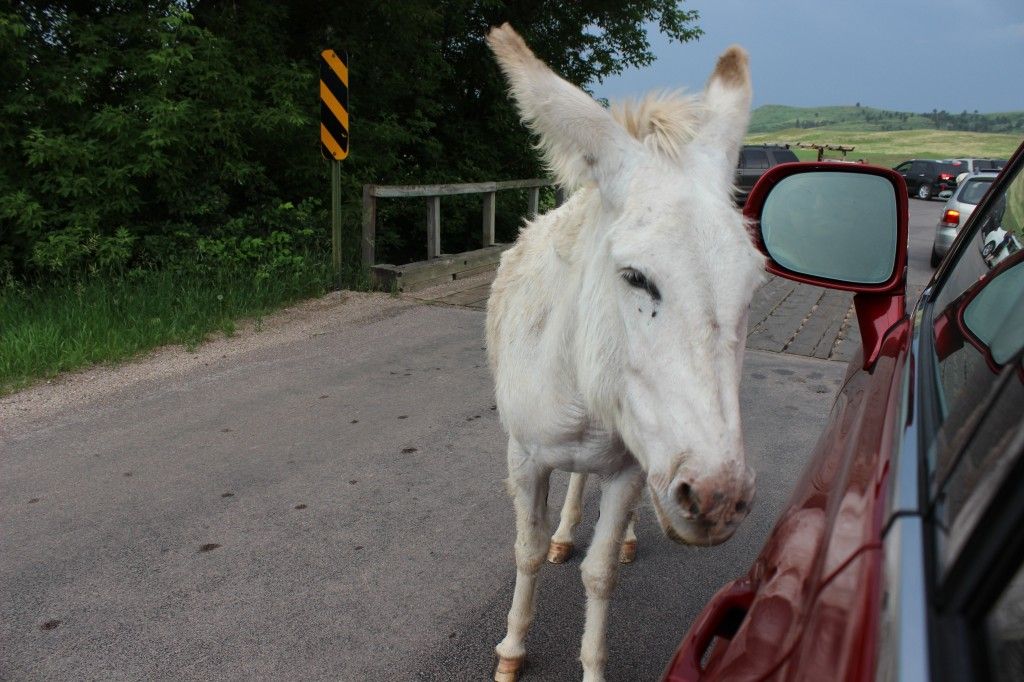 We didn't know why but the burro "voice" had a very distinctive British accent.
The prairie dogs were quite chatty.  We would see them in groups in fields beside the road just chatting away.  Hmmm, maybe they were making fun of all the car loads of city folk staring at them.  They were cute and fun to listen to.   We enjoyed our drive so much that we did it two days in a row.  There are other interesting parts of the park to see but we ran out of time. Next time!
One evening we wanted to go to the Reptile House.  I was told by a few people that it was really interesting and there are lots of interesting reptiles to see.  It was a solid ½ hour drive from our hotel.  And it closed 5 minutes before we turned into the parking lot.  My younger son took it in stride and came up with 'plan B'.   He had seen the entrance to Bear World a few minutes earlier.  We turned around and within five minutes were at the ticket gate.  The nice young girl patiently answered my questions. "No the bears won't climb ON your car.  Haven't known them to scratch anyone's car either ".  By the way she answered, I knew I was the 523rd person asking those same dumb questions. That day!
There were TONS of bears!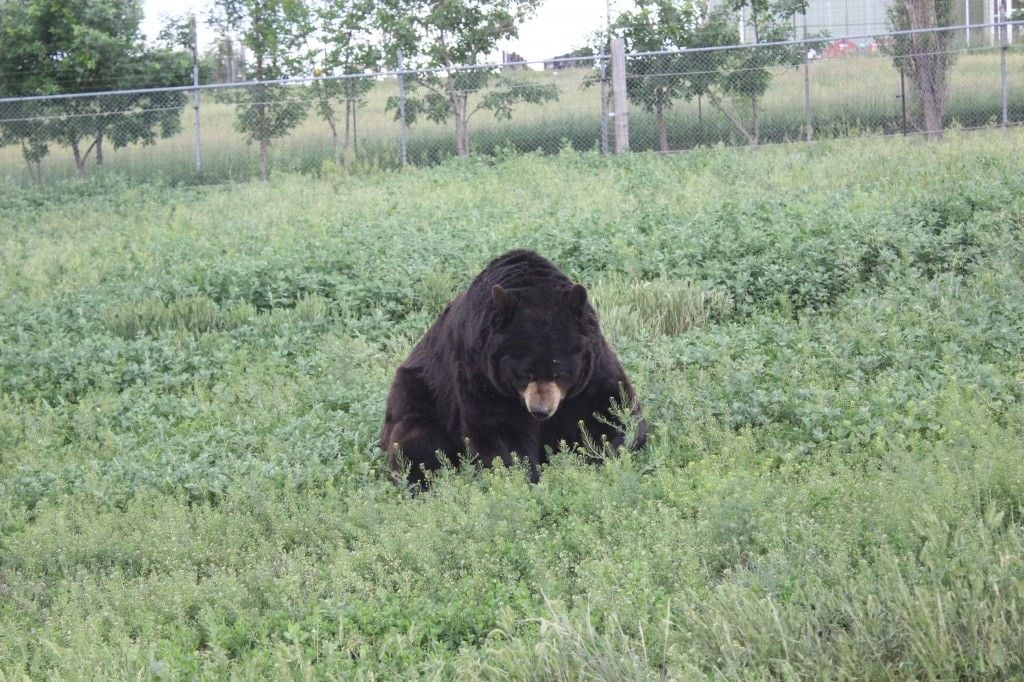 It was actually quite funny when we passed the gate.  Right there, not 20 feet away from us, two bears were 'cuddling'. Aggressively.  And no, my kids didn't want me to take their picture.   Guess the bears were in an amorous mood that evening since we saw more of the above.  The cutest part of this place was the baby bears.  They really were like little monkeys!  They stood on their hind legs and climbed up and down trees. Too cute for words.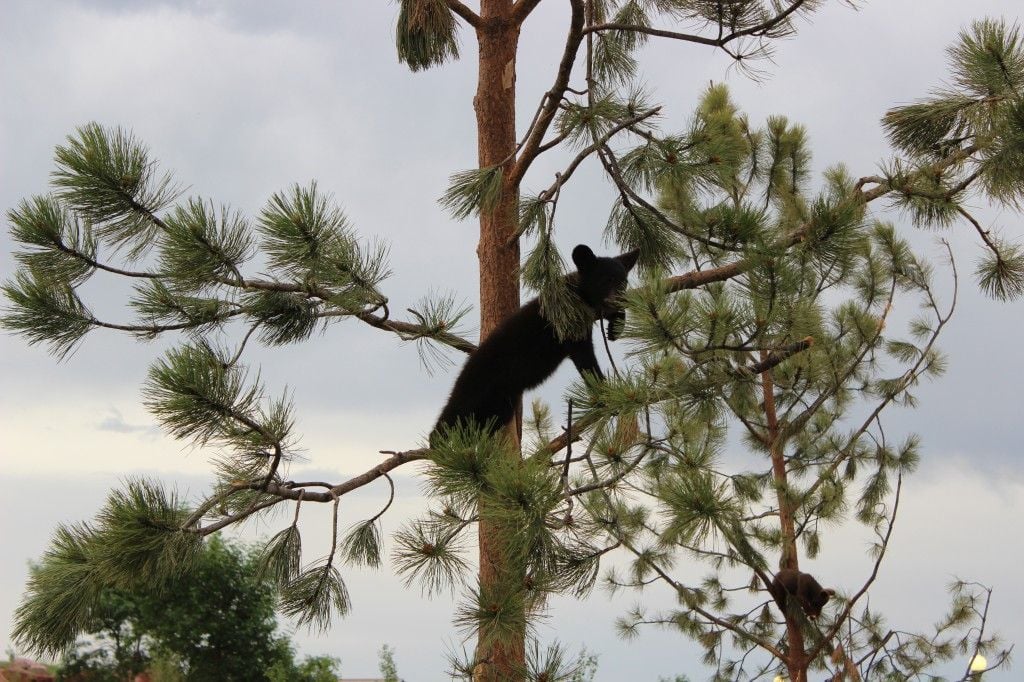 One afternoon we drove to the site of an active Mommouth dig.  In the '70's a developer started flattening land for a subdivision. He unearthed some huge bones.  These bones are still being unearthed.  A building was built around the dig site so visitors get to see the Monmouth bones being uncovered year round.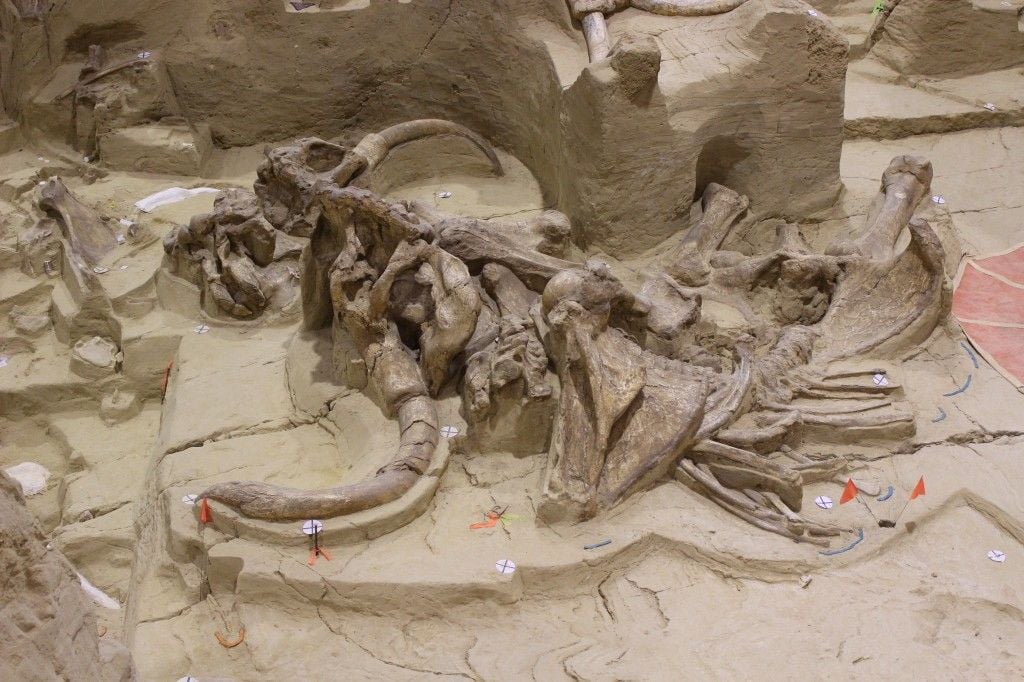 Not far from that, is the Wind Cave State Park. For some crazy reason, I love caves!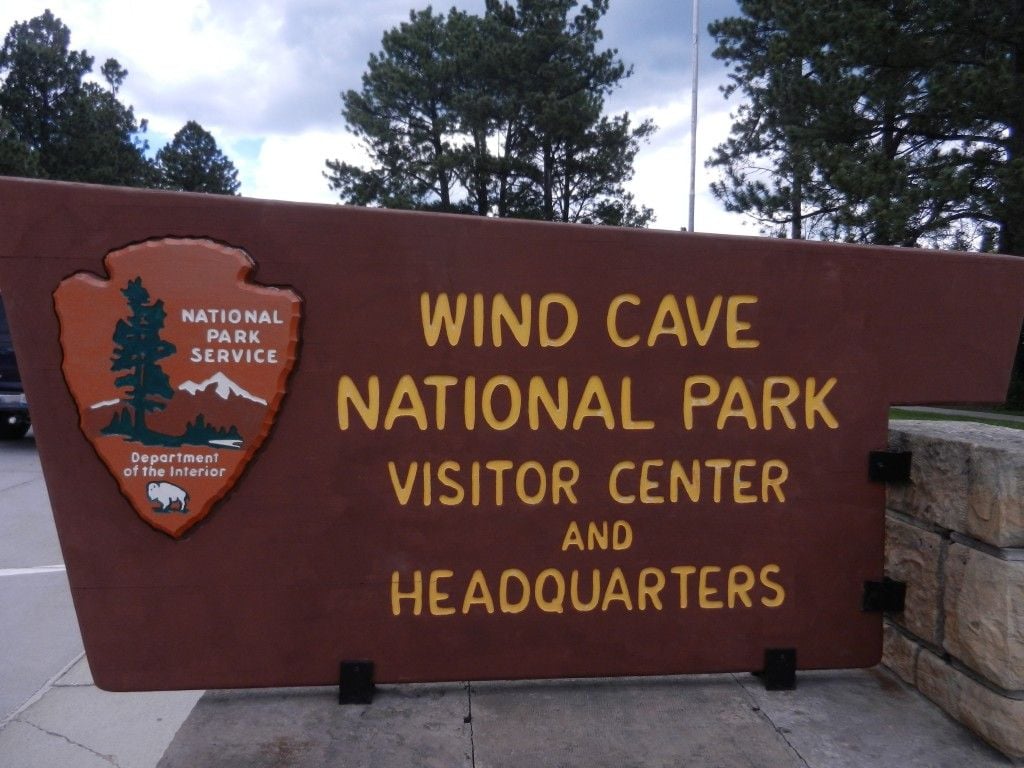 Of course we took the cave tour.  We went by the natural entrance. It's tiny. People much braver than I squeezed through there and explored this cave many years ago. Wind Cave got it's name from the wind that either comes into the cave or blows out of the cave. The direction of the wind is in direct relation to the barometric pressure (high or low).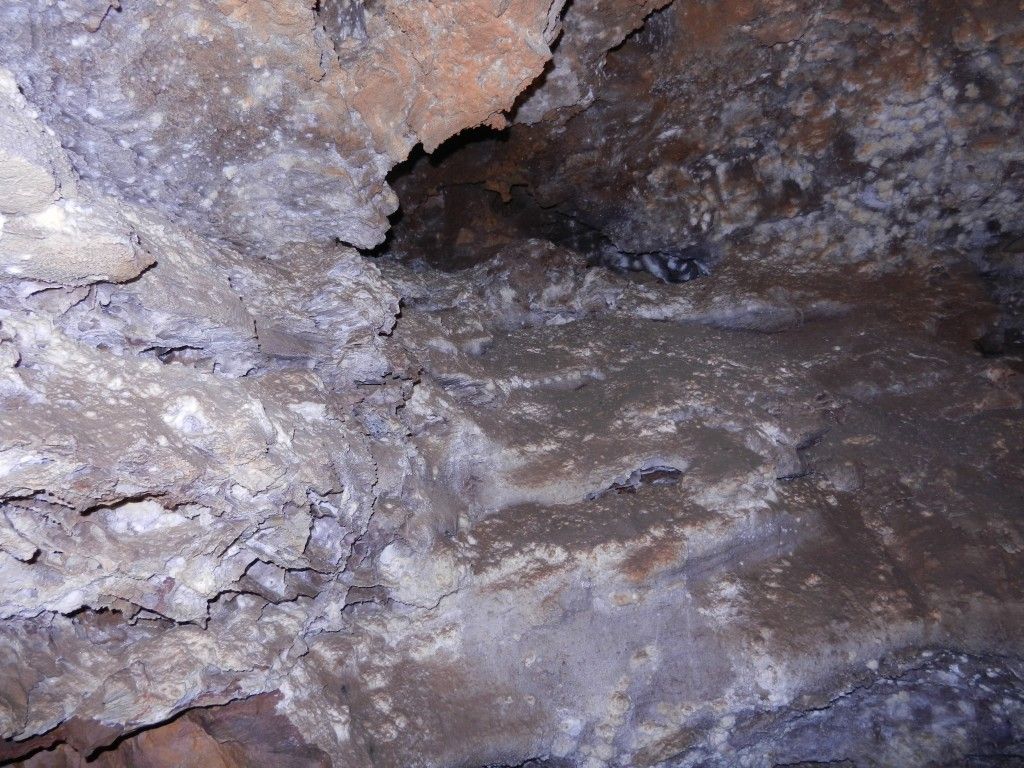 This is the 6th largest cave in the world but only an estimated 5 percent of it has been explored and mapped.  The interesting thing about this cave is its a dry cave (no bats or anything live creeping around in the dark).  It is also known for potentially having the largest amount of boxworks formations. No stalagmites or stalactites here (remember, it's a DRY cave, so no water to make those formations). Boxworks look like this: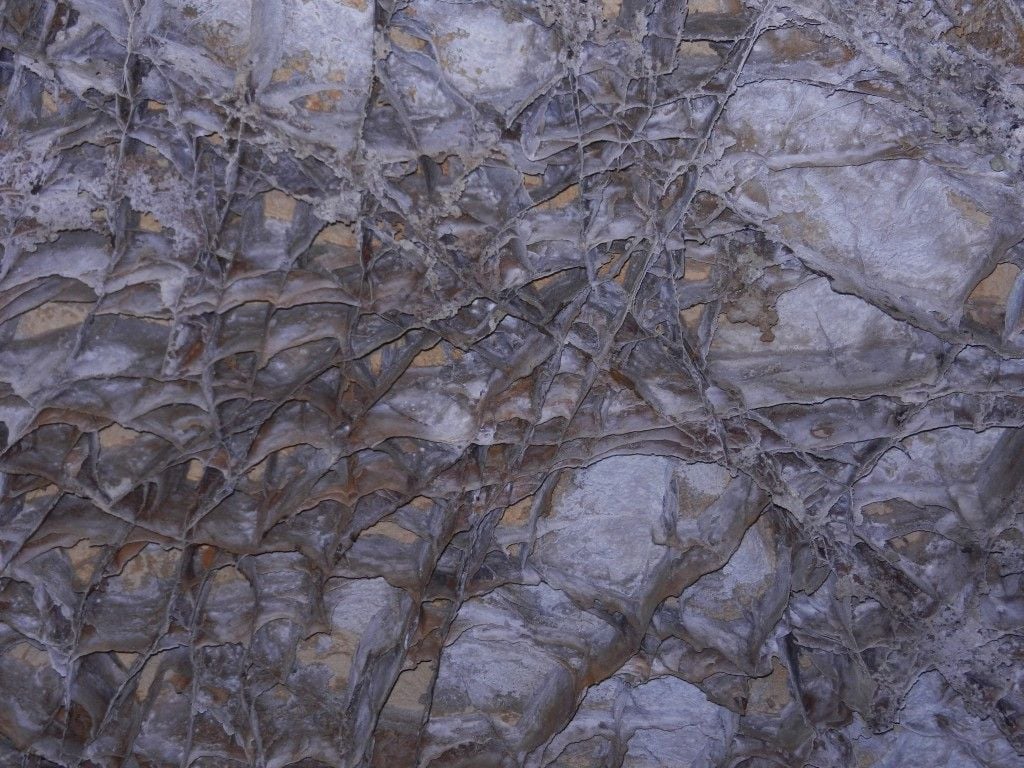 Whew! We were tired both nights after all our sight-seeing. The morning we left, we took our time and drove through the Badlands National Park. It was breathtaking.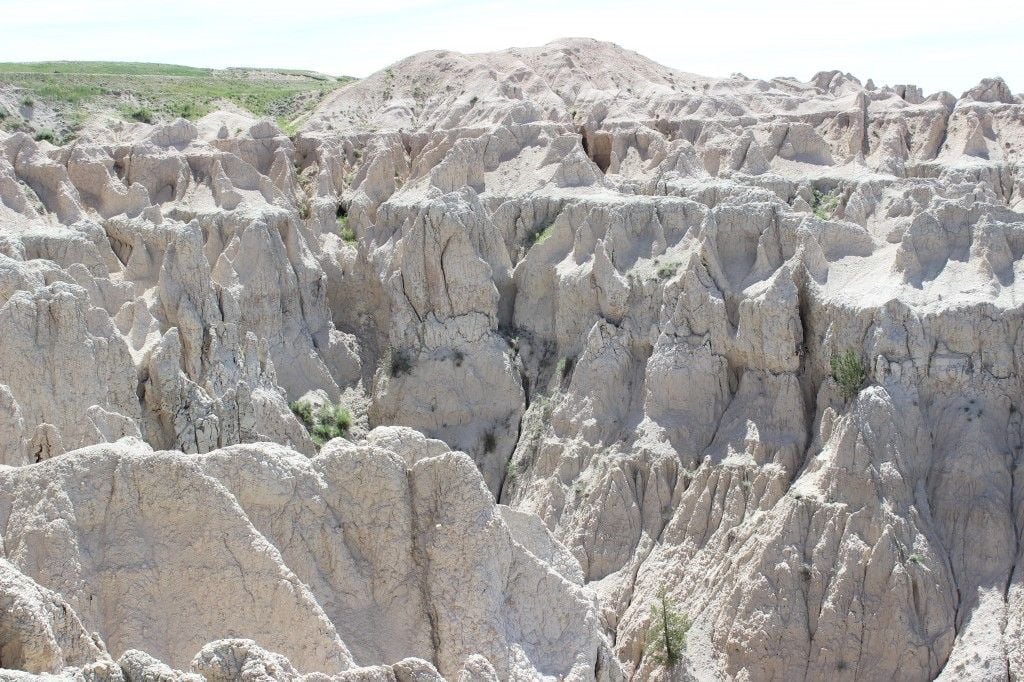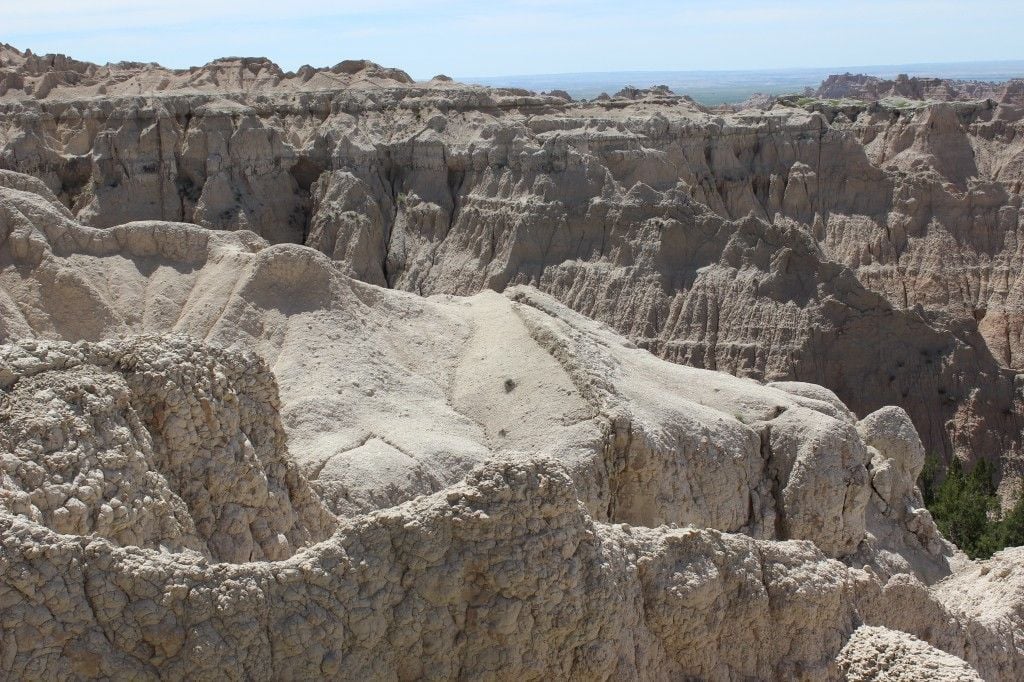 Can you just imagine the early explorers or a wagon train of pioneer settlers seeing this. How they ever got through/around/past this is beyond me!
Oh, had to snap this picture too: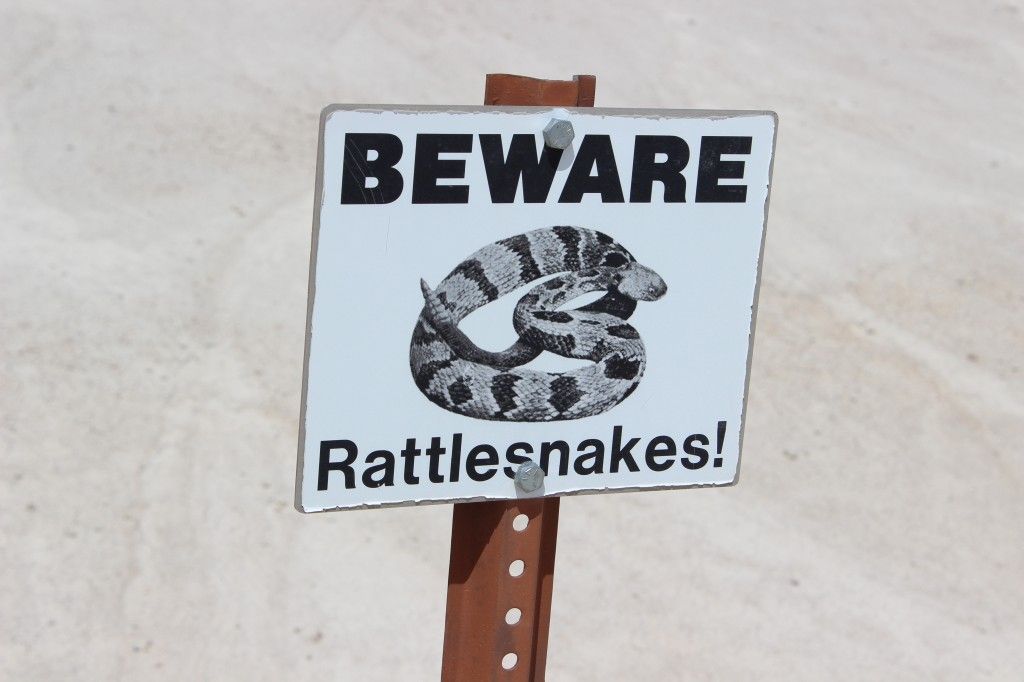 See, lots to do in South Dakota. And, we didn't even do everything! The day after we left, my kids and I talked about things we could have gone to if we would have had more time:
Mount Rushmore lit up at night.
Crazy Horse laser show and a live nighttime dynamite blast
Reptile House
Gold Mine
More caves, more specifically Jewel Cave and Sitting Bull's Crystal Cavern!
Black Horse Wild Horse Sanctuary
Evan's Plunge (a pool built around and fed by a hot spring).
An Alpine slide
A former cruise missile site
The Corn Palace
The Petrified Garden.
Those were the things we thought of. We know there's more! Really loved this road trip. Hope this helps you decide that you do want to go and what you'd like to do!
Momcrieff