Both of these monuments are amazing! The fact that someone could come up with the idea of carving figures of this scale out of mountains and actually doing it amazes me! That no one convinced these people that their ideas were crazy solidifies my belief in the creativity of the human spirit and the drive to succeed.
QUIZ: Mount Rushmore is a tribute to four American Presidents. Which four presidents? Do you know? Here's a big hint: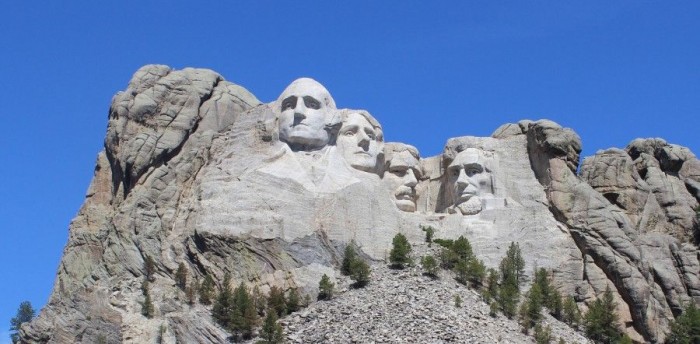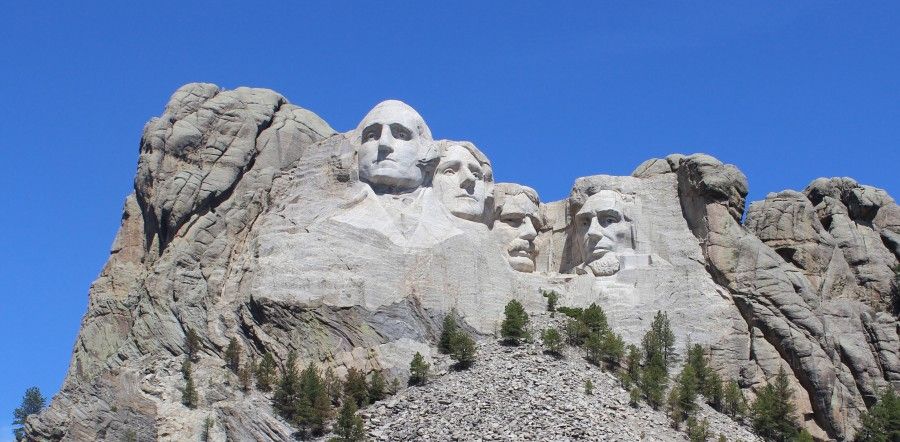 Useless trivia:
Mount Rushmore is 5,680 above sea level. What that means is you'll wonder why those steps on the President's Trail seem a little harder than you think they should be.
Just an fyi, when you go there, it's very reasonably priced. No entrance fee, just an $11.00 parking charge. Which is valid for the balance of 2013. Which has my license plate printed on it so I can't share it. So, if I feel like driving 14 hours again this year, it's free!! Actually, we were planning to go back later that evening for the ranger talk and the light show. Unfortunately, we ran out of steam and didn't go back that evening. I wish we would have!
Some history, because as I've mentioned before, I LOVE history. The sculptor was Gutzon Burglum. Construction started in 1927 when federal funding was obtained. The original sculpture plan was a carving which went from the head of the presidents to the waist. However, funding ran out and the project was thus considered 'complete' in 1941.
Here are a few pictures from the Lincoln Borglum Museum: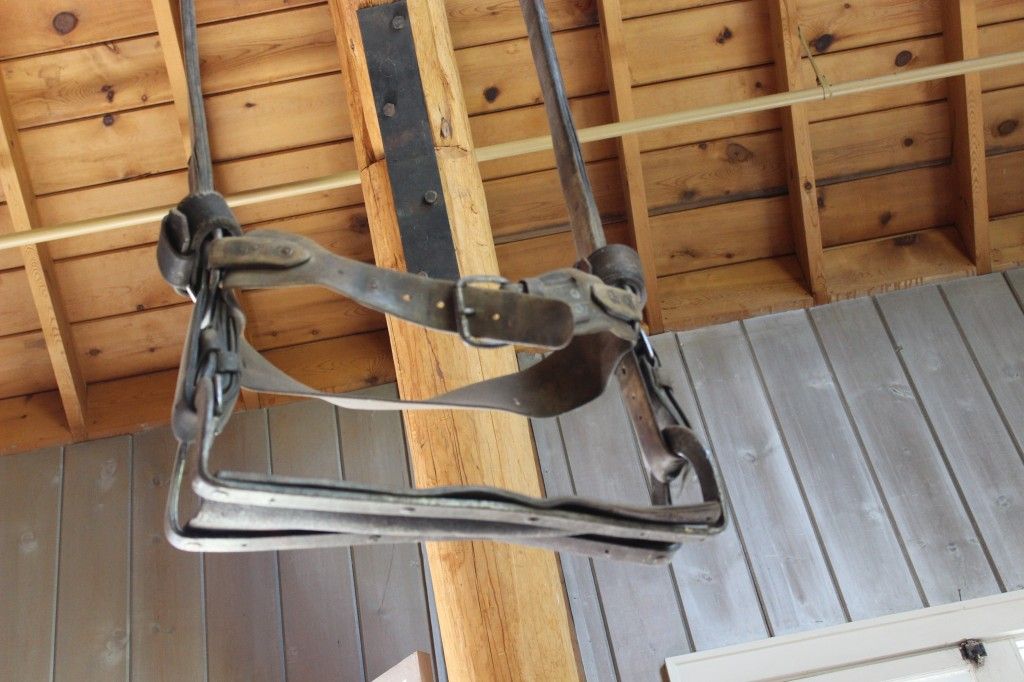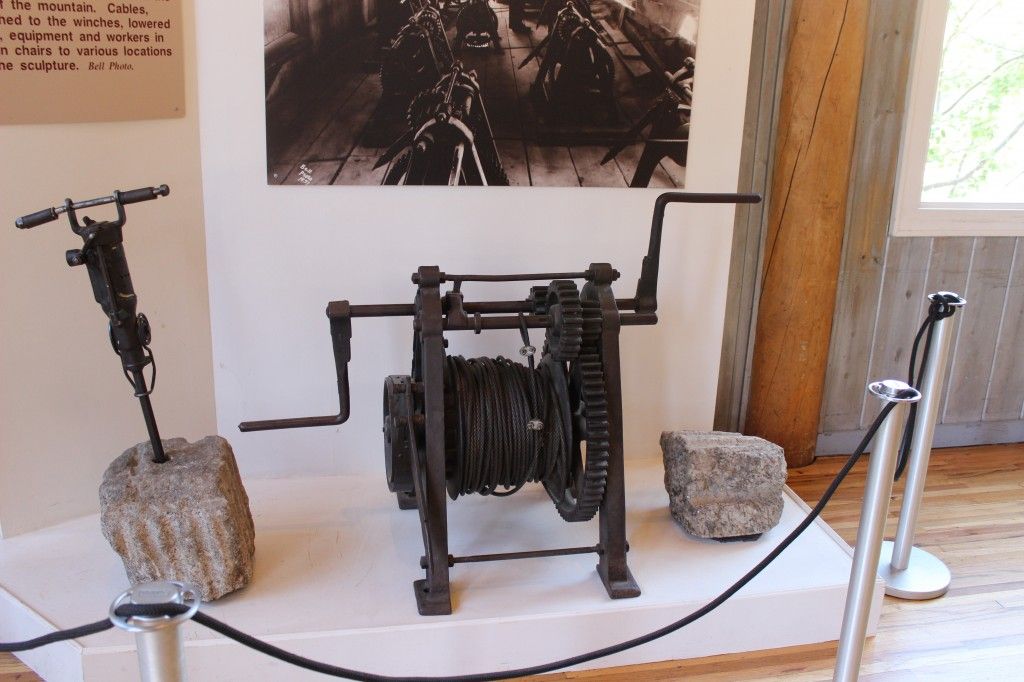 Bet you don't know who Rushmore is? That's the kind of thing I like figuring out. He's actually a New York lawyer. Mount Rushmore was named during a prospecting expedition lead by Charles Rushmore, David Swanzey and Bill Challis. Ever hear of David Swanzey? Neither did I. He was married to Carrie Ingalls - Laura Ingalls Wilder's little sister (as in Little House On the Prairie). So, when you go to see Mount Rushmore, you can share that bit of knowledge!
The next morning we went to Crazy Horse!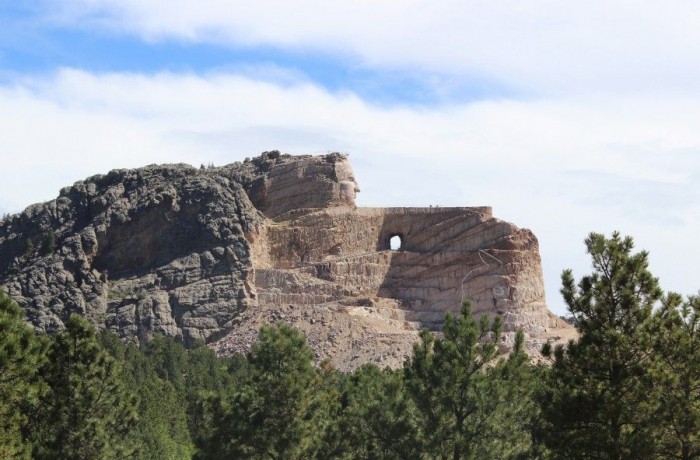 I never even really heard about Crazy Horse but drove past the turn off a few times. We decided to go and boy, am I glad we did. LOVED it. I actually thought it was more interesting than Mount Rushmore (sorry!). Don't get me wrong, I wouldn't give up seeing Mount Rushmore, I just would make a point of going to see the Crazy Horse monument. I found the background and the personal history of those involved so interesting!
Chief Henry Standing Bear invited Korczak Ziolkowski to visit and told him that the white man was building a monument (Mount Rushmore) and he wanted the white man to also know the red man had hero's too (paraphrased from our bus tour guide). Korczac was at that time already working with Gutzon Burglum, the sculptor at Rushmore. It was this work, along with winning first place at the 1939 World's Fair for a marble portrait called, "PADEREWSI, a study of an Immortal", that convinced Chief Standing Bear that Korczak was the man to do this project. So, Korczack agreed to do this. He dedicated the rest of his life to creating and carving the Crazy Horse Monument. He met Ruth, married her and they had 10 children. Ruth now runs the Foundation that is working on completing the monument. So are 7 of their 10 children.
Ok some facts I found interesting:
When completed, the Crazy Horse Monument will be 641 feet long and 563 feet high.
All four of the 60 foot heads from Mount Rushmore would fit inside of Crazy Horse's head. Yes, it's that MASSIVE!! It does make Mount Rushmore seem not as grand. As an aside, I would recommend seeing Mount Rushmore first.
What the heck is Crazy Horse pointing at?? Well the story is that a white man asked Crazy Horse, "Where are your lands now?" Crazy Horse pointed and said, "My lands are where my dead lie buried".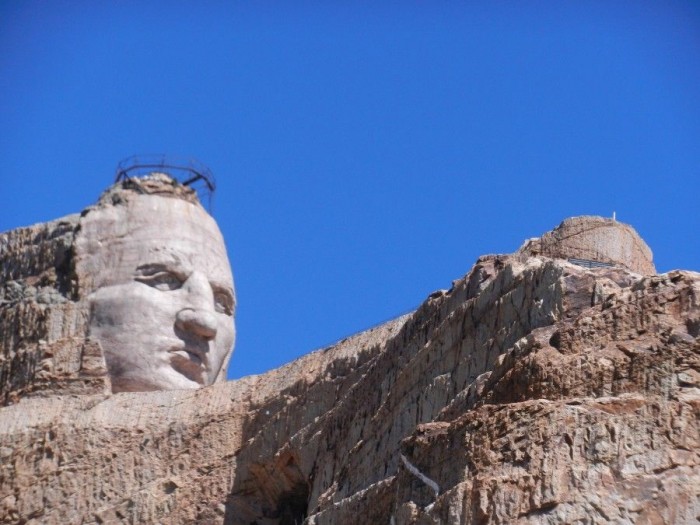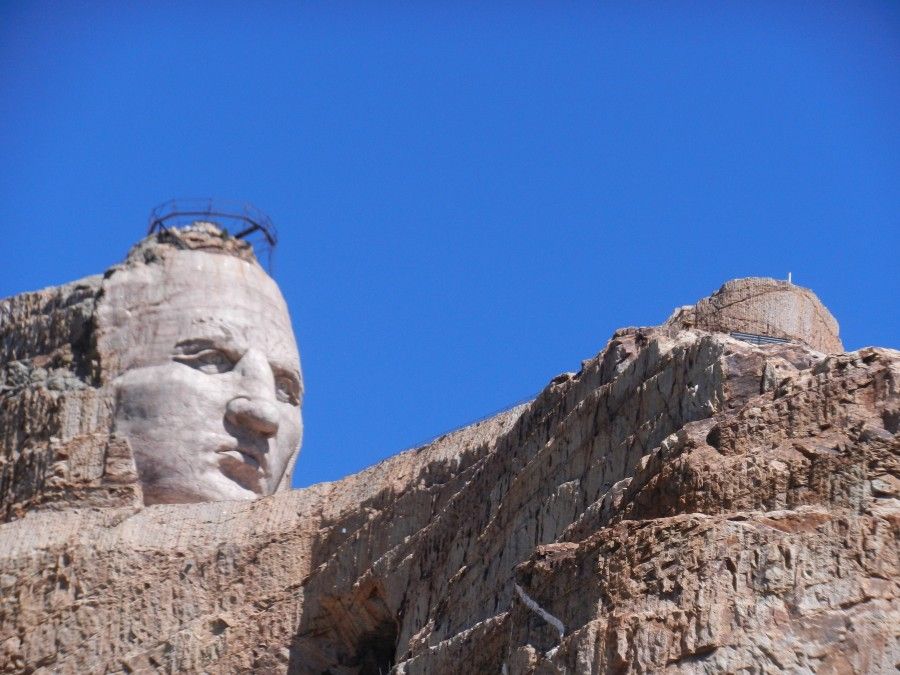 The Memorial is private. NO government funding. Our tour guide told us that Korczak actually twice refused a $10 million government grant.
There is a lazer light show on the side of the mountain. It is supposed to be amazing but we didn't get to go back.
Once complete, the grounds will include The American Indian University and Medical Training Center.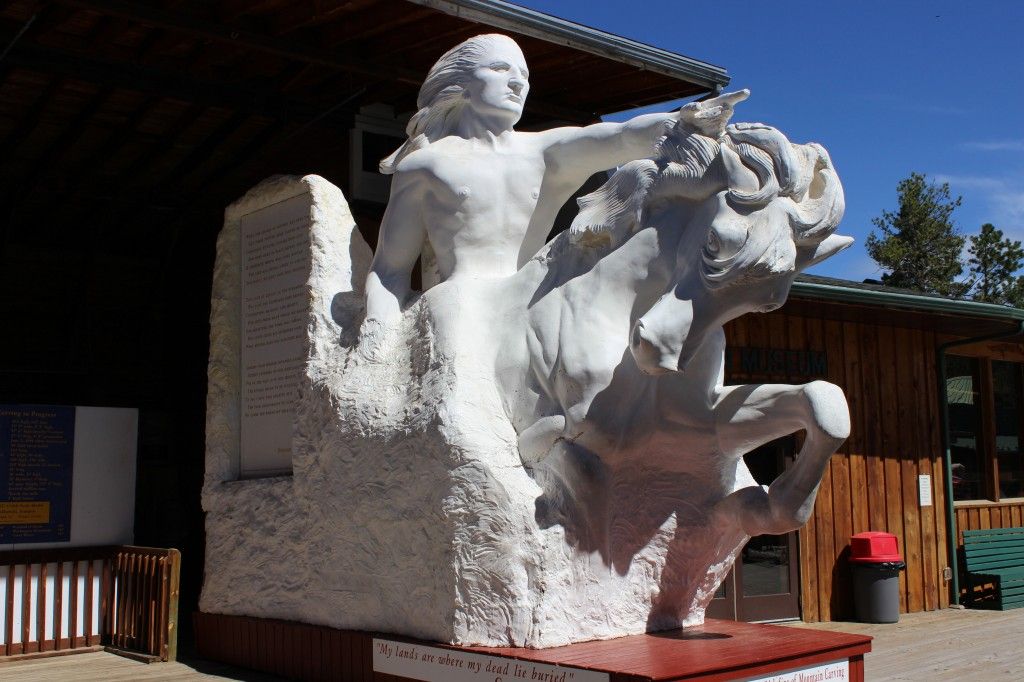 This is an active construction site. Blasts occur roughly every 7 to 10 days. There would have been one the day after we visited. It would have been at night and would have been a really cool thing to see.
Korczack built his own tomb at the foot of the Crazy Horse carving. He wrote his own epitaph:
Korczak, Storyteller in Stone
May His Remains Be Left Unkown
Interesting but kind of creepy to spend three years building your own tomb and writing your own epitaph.
One more thing that I loved during the tour of the site. There is an Indian Museum which we toured before we took the bus for a closer look at Crazy Horse ($4.00 each). There is a gate: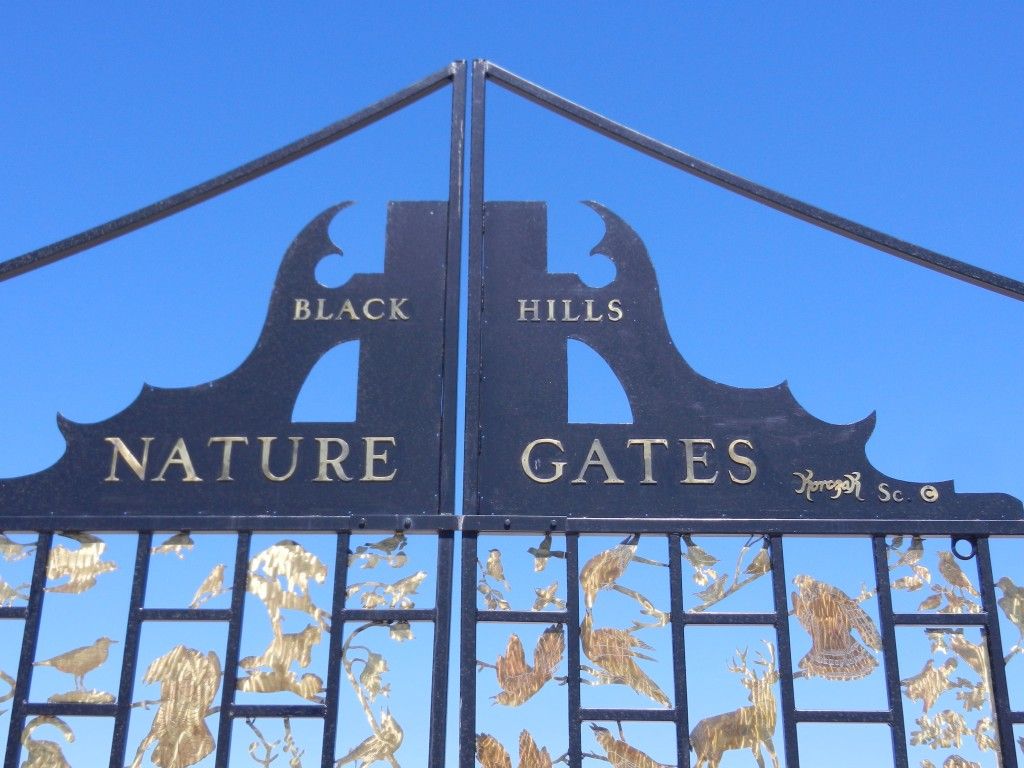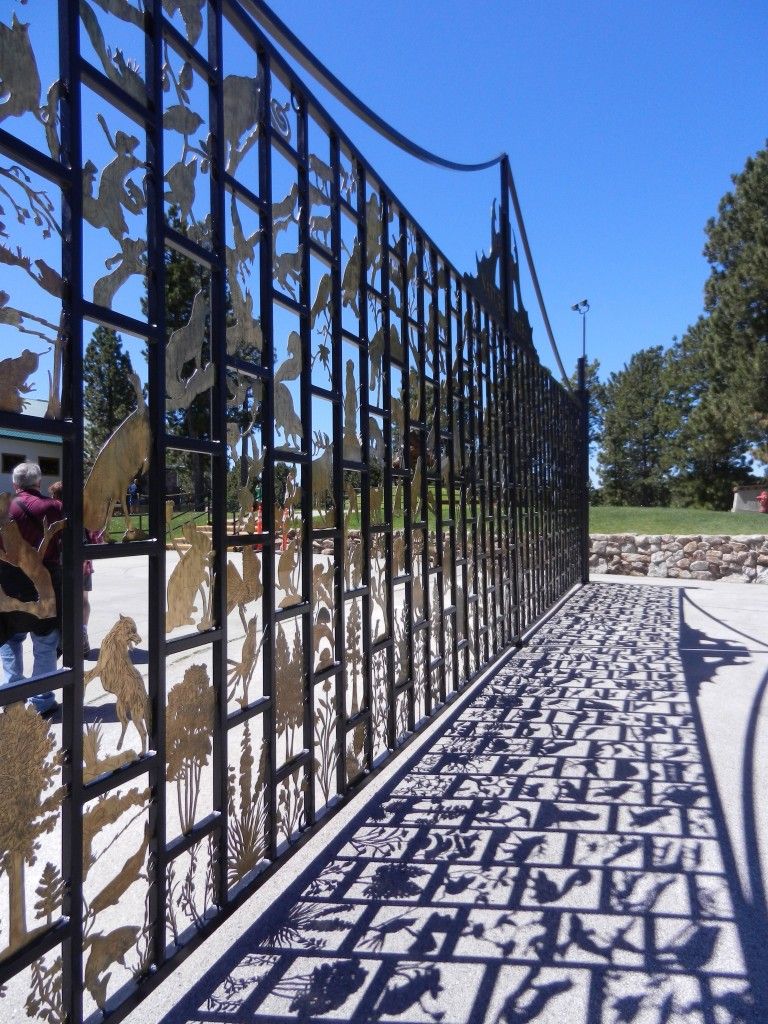 Here is what this gate is about. Korczack had each of his 10 children draw things in nature from around the area where the Monument was being built. He had those drawings cut out in metal (brass?). Those are on the fence. Wow, what a creative mind, to come up with this for his kids and all the millions of visitors to see. This one thing makes me think he was an amazing a caring dad. I really want to believe that!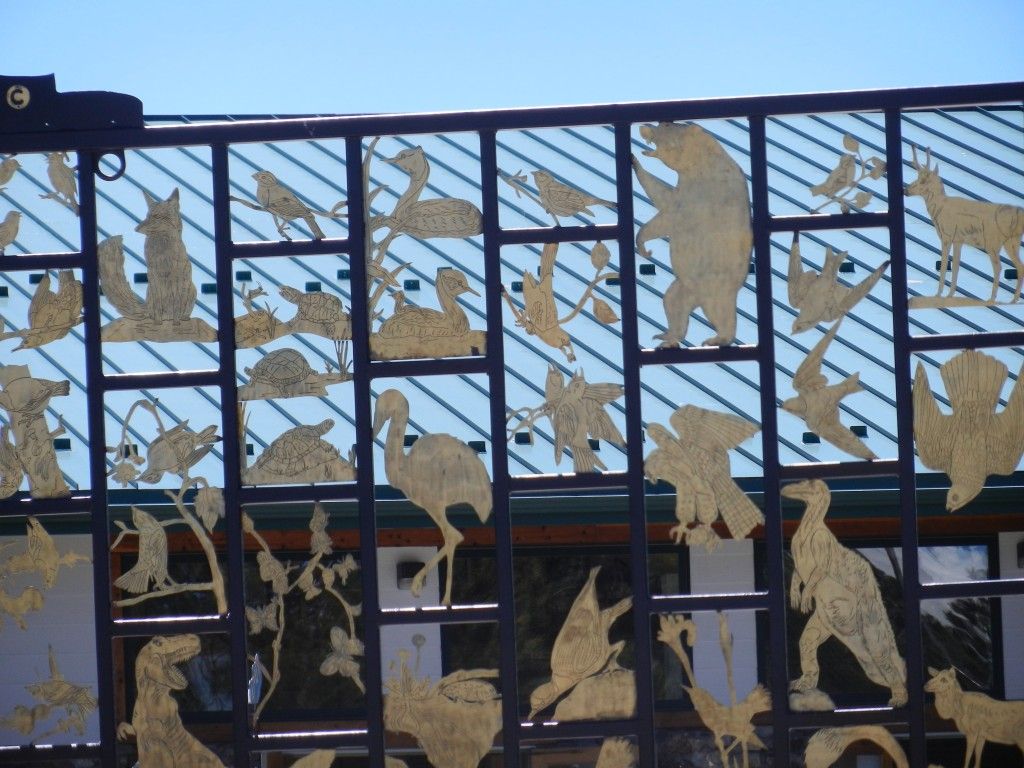 Hope you have enjoyed my tour and my thoughts of both the Mount Rushmore and Crazy Horse Monuments. I learned almost everything from my visits, the brochures and tour/ranger guides. But, I did double check and add some facts from the following sites:
wikipedia.org/wiki/Mount_Rushmore
www.crazyhoursememorial.org