Really, I'm going to share my Dad's income tax return with you! I LOVE looking at it. It sure is from a simpler time.
I've set aside a few hours tomorrow to try to print and collect all my forms for my income tax. I'm trying to be proactive and not have a last minute scramble to get my taxes in on time!
Back in 1956, my dad filed his income tax forms in Vancouver, BC (in Canada, for those of you who don't know where Vancouver is).
I just can't get over its simplicity!
Here is the first page.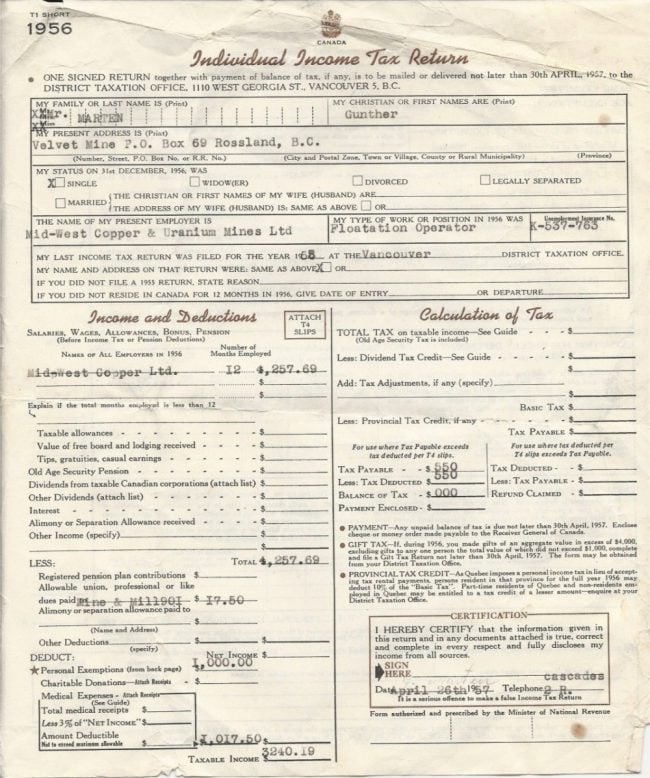 And then the back of that one page. There is hardly anything on it! Can you even imagine if we had such a simplified income tax form? Yes, once it was a reality!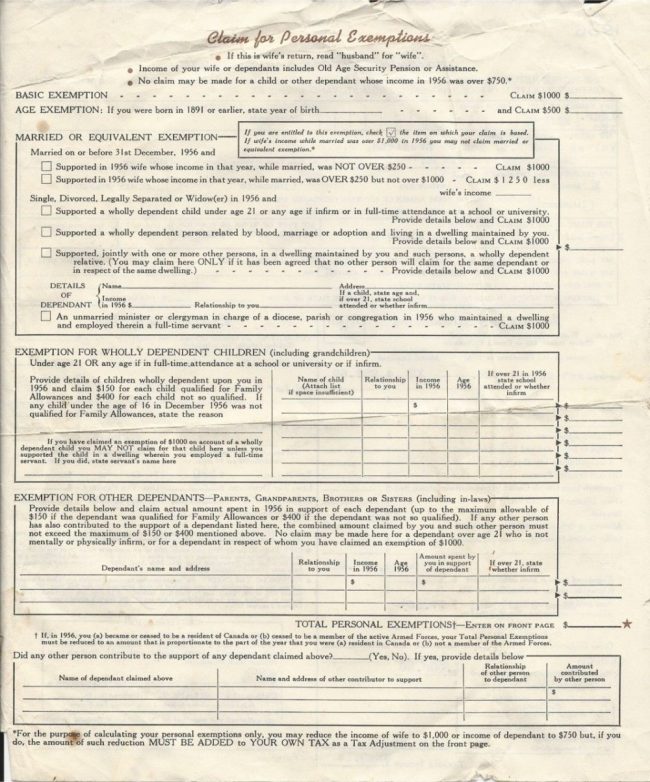 One page both sides! The back was only used to figure out the personal tax exemption. But, the part I LOVE is where it says: "Explain if the total months worked is less than 12." Can you imagine that now?? Actually asking someone to explain why they didn't work for all 12 months.
Just think if our tax forms were anything near this simple! Many accountants and tax prep. companies would have a tough time! Many would have to explain why they didn't work 12 months :(.
Hope you enjoy this as much as I do.
Momcrieff