It finally happened.  I was incredibly excited about some inexpensive Christmas decorations and decor.  The last two Christmas seasons, my belongings were either being packed, packed or many in storage.  That puts a real damper on Christmas decorating!
But this year is different.  I'm unpacked (well mostly).  And, am enjoying planning to decorate my new home.   One of my Besties took me Christmas decoration shopping.  It reawoke something in me.  So much so that two days later I was still looking for more incredible Christmas bargains.
Friends, have you been to the Target Dollar Spot section recently?   There are some real bargains there!  Most of these items were either $3 - $5!  These are the cutest inexpensive Christmas decorations (This post is NOT sponsored by Target.  Just sharing something I've discovered!).
Inexpensive Christmas Decorations
This little tree, absolutely adorable!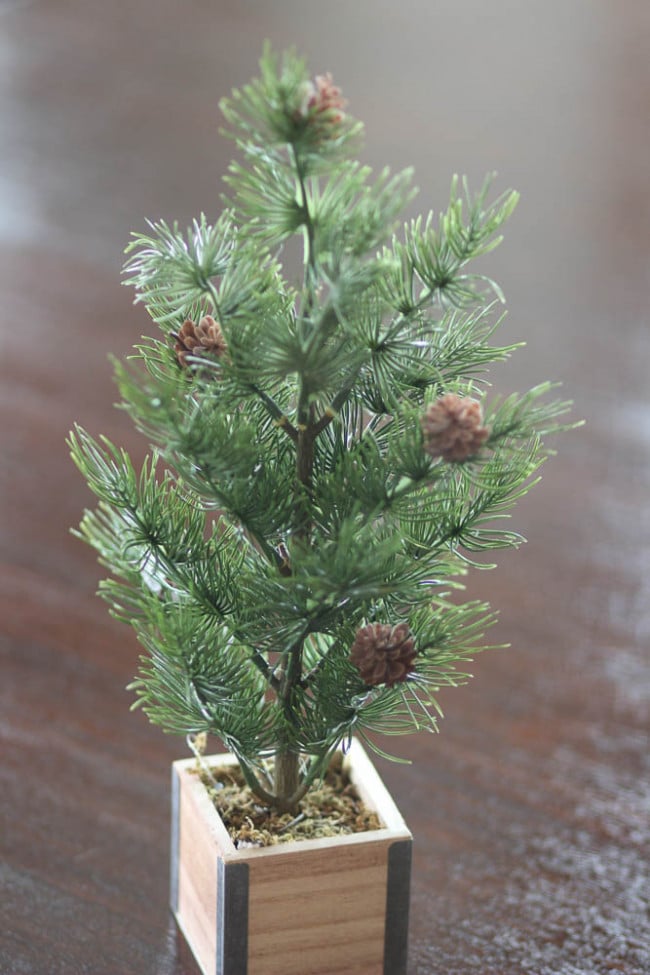 With the little pinecones!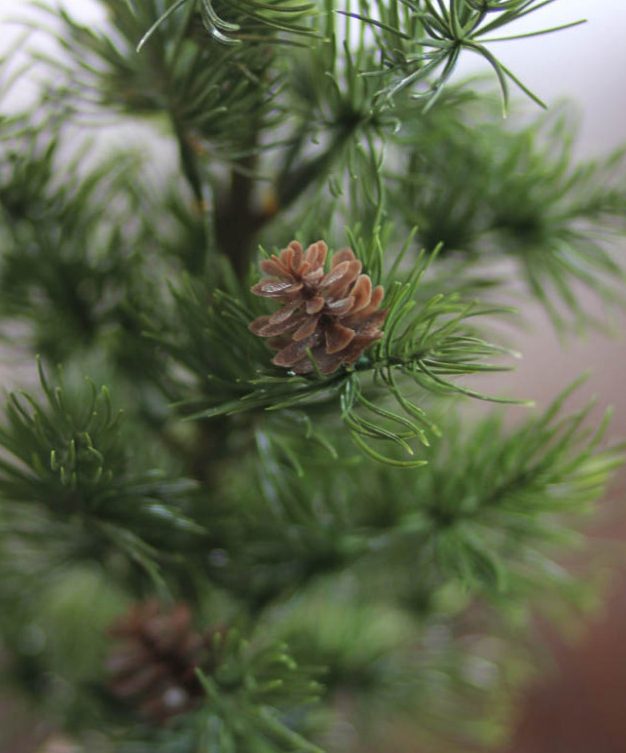 When you see it on the shelves, it doesn't look super exciting.  But once you fluff the branches just a little, it becomes adorable.  A set of fairy lights would add just the right amount of lights!
And then, as I was walking through the Christmas section, I saw these little itty bitty Christmas tree ornaments.  Also at a super low price!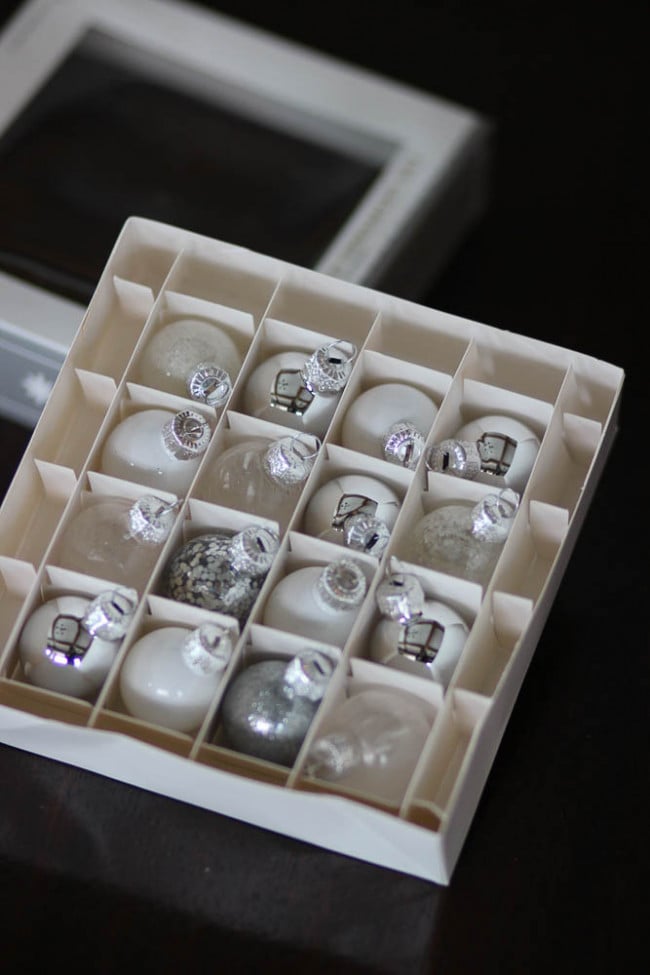 There is a chance, there may be more than one of these trees.  They are a nice small size so would be perfect in say a bathroom?
And then, I saw this flocked tree!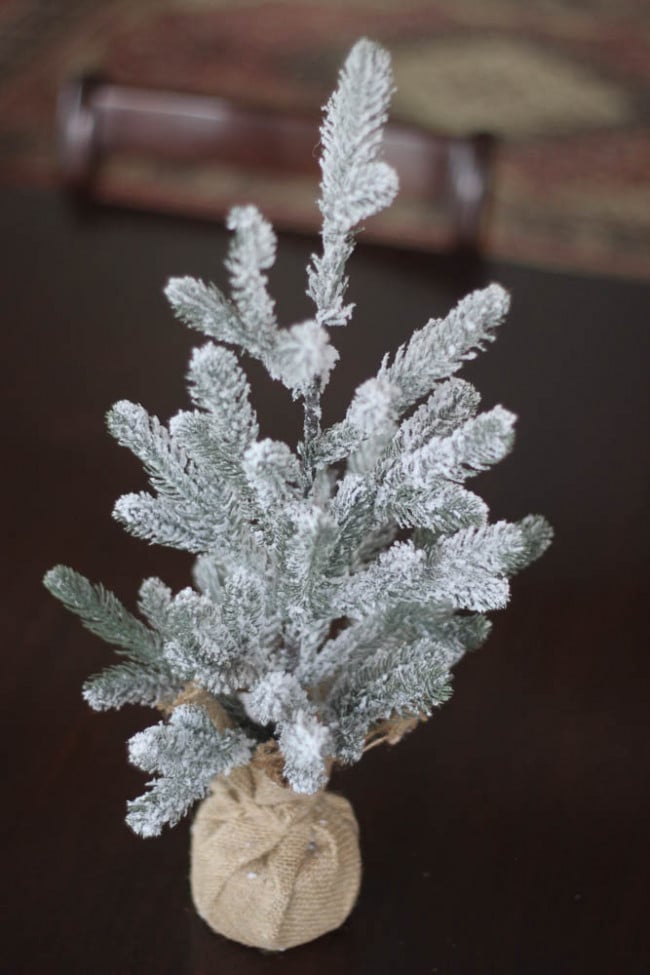 And I was looking at these adorable popcorn containers --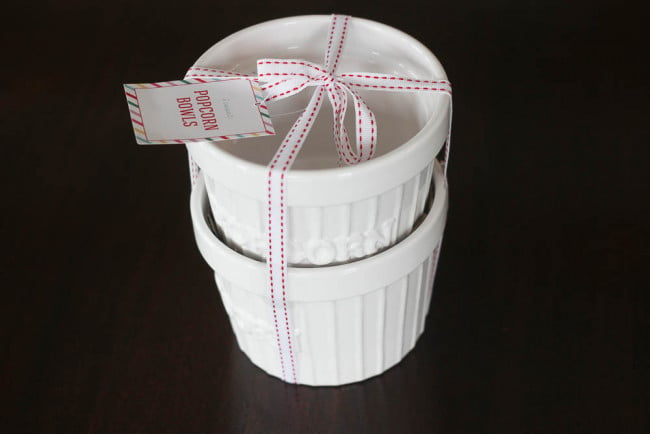 I couldn't help myself.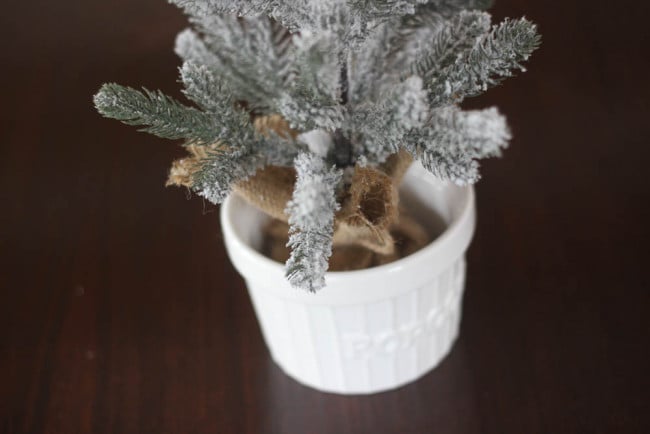 I'm debating if I should put a ribbon around the bowl to hide the Popcorn.  I suspect I won't.  I think it's amusing to see the tree in the popcorn bowl.
And these ceramic trees.  They are going to be perfect in my white Christmas village.  A couple of years ago, I transformed my old Christmas village by painting them white.  I love them!  If you want to see how I made them, take a look at my post, My DIY - White Christmas Houses.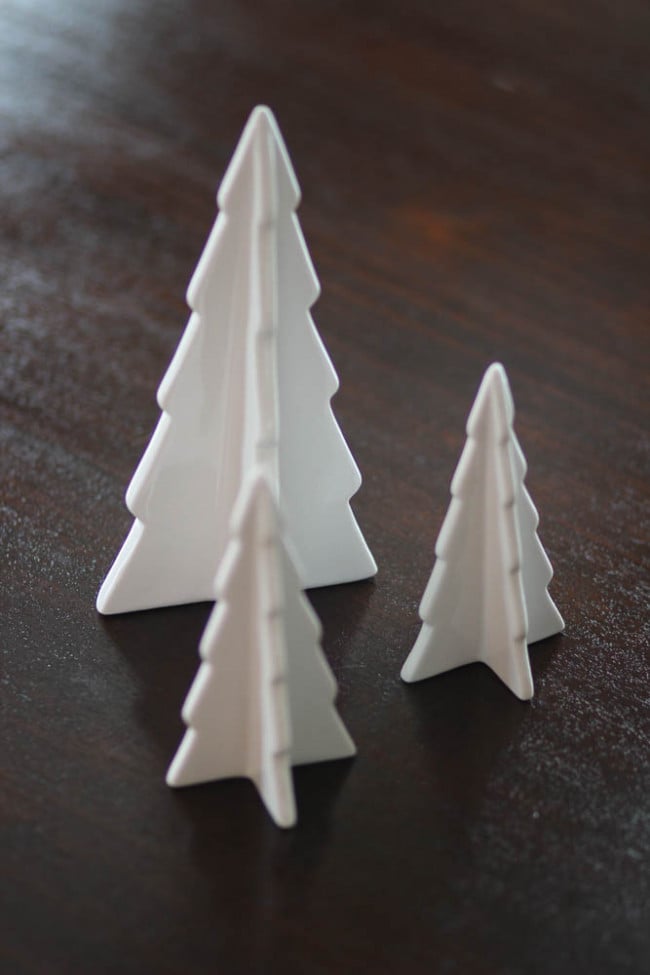 I love those trees.  They also have them in green!
This is going to show up in many places in my home.  It's boxwood garland.  And, each package has 9 feet.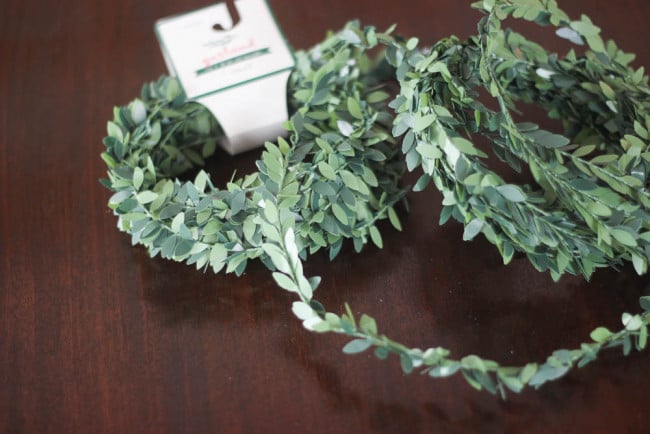 .
I saw a chandelier decorated and wanted to do mine in a similar (but simpler style).
Here is my chandelier.  It's original to my house built in 1923.  It's one of my favorite things in my home.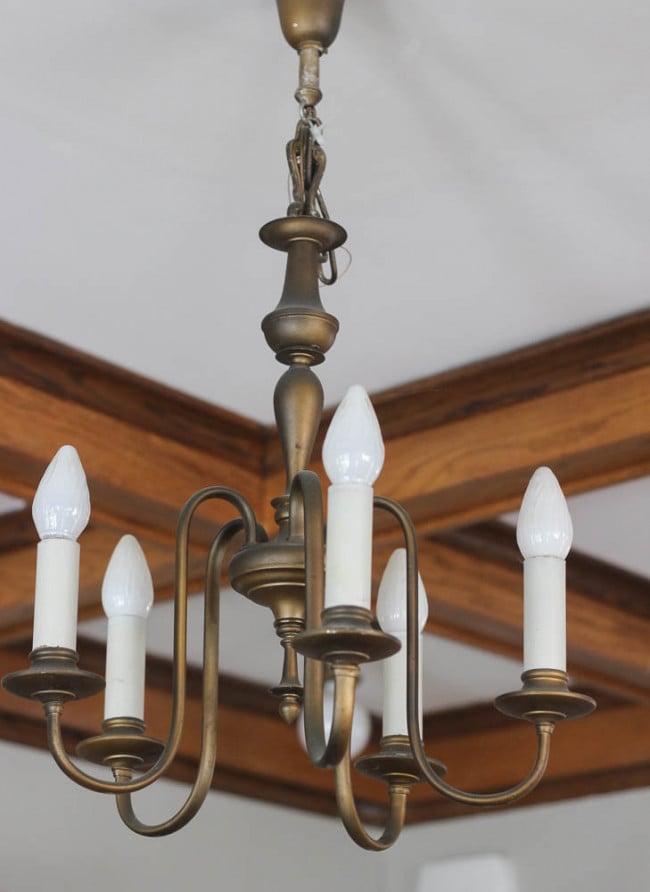 Here is what I did with the garland!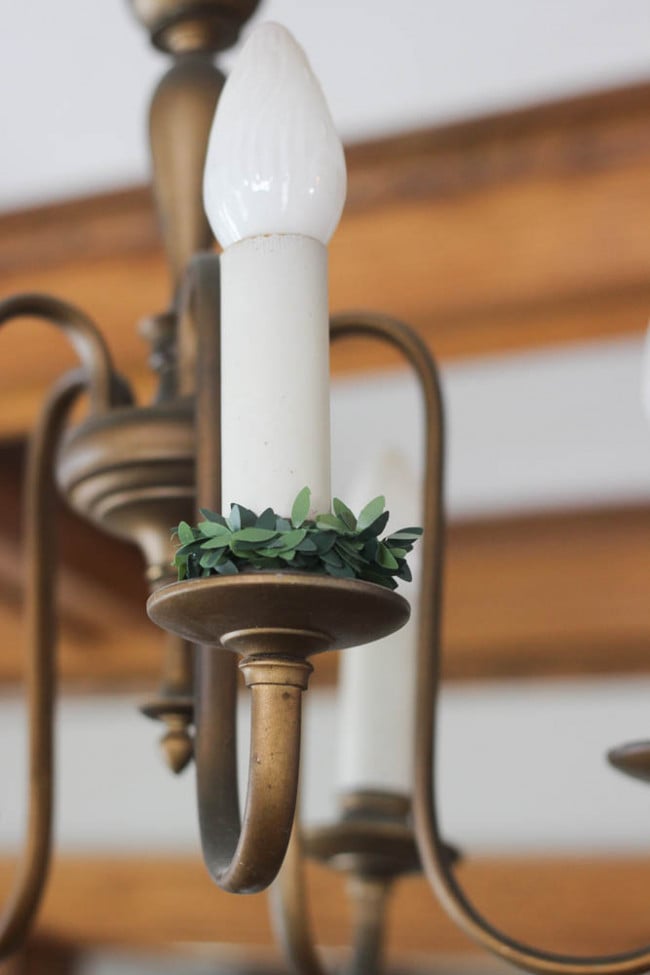 It's so simple but has a pretty hint of Christmas.   I'm debating putting just a few red berries on these little candle wreaths.   Oh, speaking of wreaths, I'll be making some little wreaths for some of the houses in my white Christmas Village with this garland.   AND, I couldn't help myself, but, there were the cutest little wreaths at the Dollar Spot too!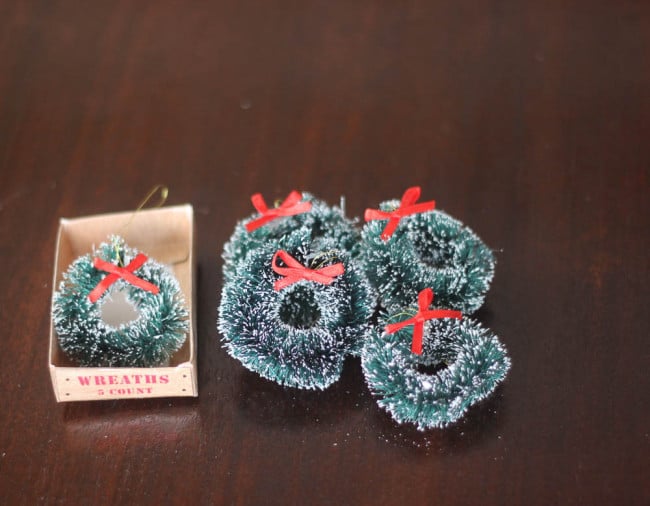 Aren't they adorable?
I couldn't help myself.  Everything was so cute and so reasonable during my Target shopping adventures.  I did have to go to two targets to find all these items.  Be warned, word has gotten out about how adorable and reasonably priced these Christmas decorations are.  The Dollar Spot may be a little picked over.  I did go one Saturday morning right when Target opened to get some of my buys.  And, not every store has the same stock.
Let me share just one more thing that I found.  The cutest little tray to display a Christmas vignette in!  I'm not sure exactly what It'll look like in a few days, but that's half the fun!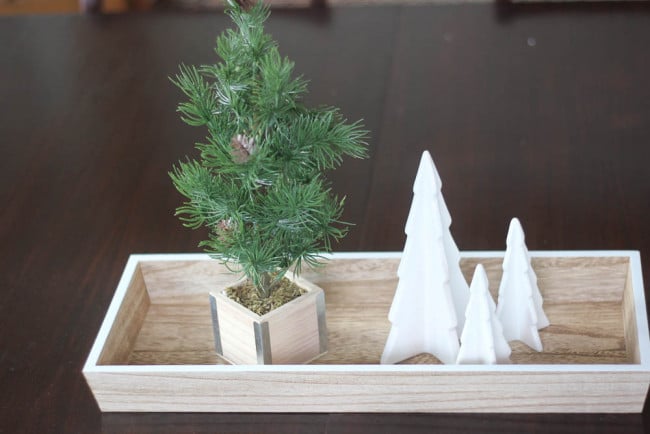 If you are looking for some inexpensive Christmas decorations, head over Target!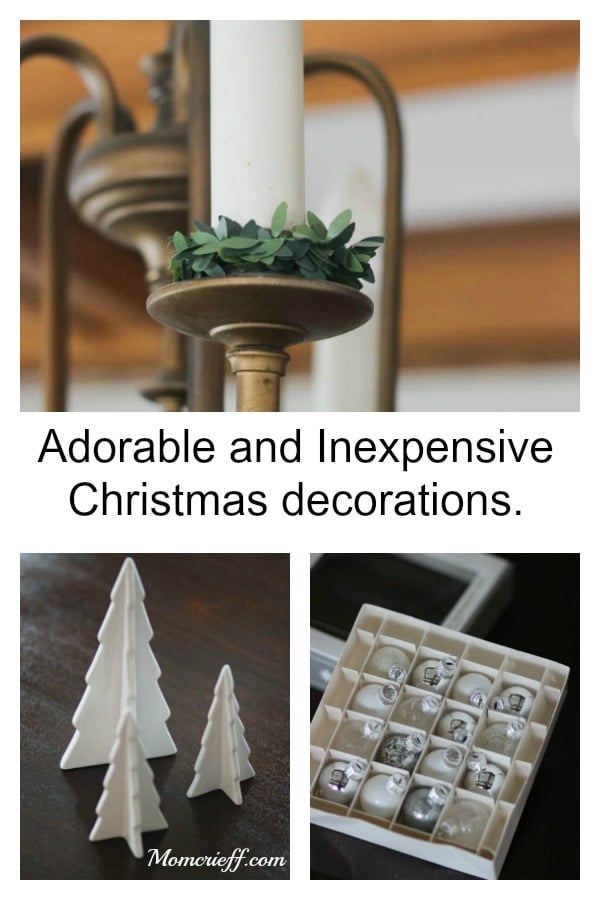 ***This post was not sponsored by Target and I did not receive anything for sharing information about my Target Dollar Spot purchases.   I just thought they were worth sharing!***