This shop has been compensated by Collective Bias, Inc. and its advertiser. All opinions are mine alone. #GrillPorkLikeASteak #CollectiveBias
Hey Momcrieff readers! Thanks for dropping in to grab my Easy Three Ingredient Pork Chop Marinade.
If you are a regular reader of mine, you know that I don't like fussy recipes and meals. But, they have to taste good and use ingredients that are handy in your kitchen. This is just one of those recipes. It's easy enough to prepare in 30 minutes, so perfect for a weekday meal. We all have those crazy days/evenings when all we have is a few minutes to make something to eat for our families.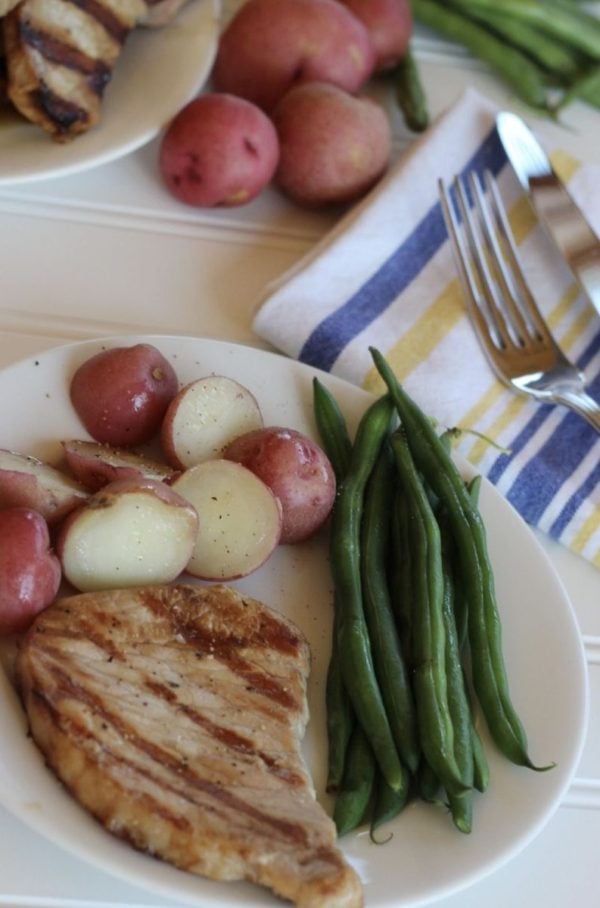 Plus, I'm using what I consider the 'forgotten meat'. I'm so tired of chicken on the grill. And, who can afford to eat steak every night? I really enjoy making and serving grilled pork chops to add variety to our menu plan. Quick and easy, and you can just grill it like a steak. For this recipe, I picked up Smithfield's All Natural Fresh Pork Chops. They are easy to recognize in the grocery store cooler because they have the green tray. Here is the pork section in my local Walmart. See the Smithfield's All Natural Fresh Pork Chops? They are in the top row, right in the middle (and reflected in the mirror!).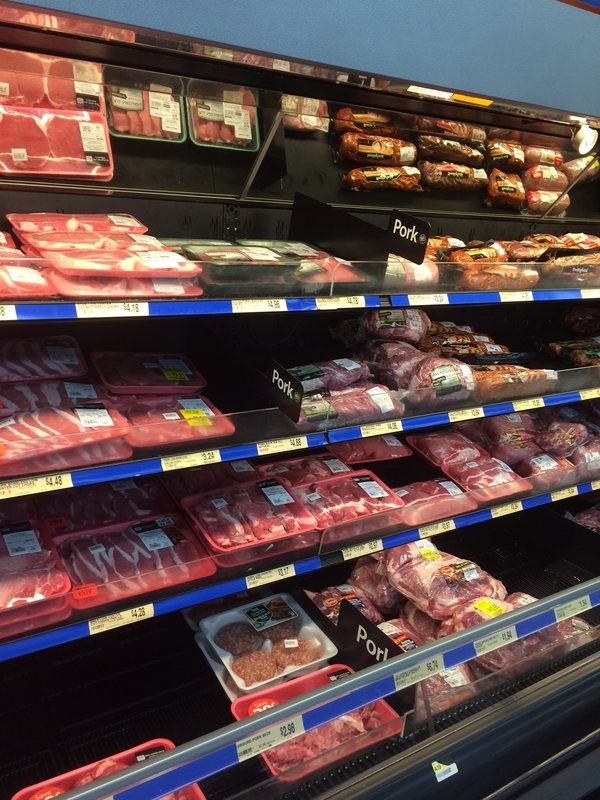 The pork was nice and lean and perfectly portioned!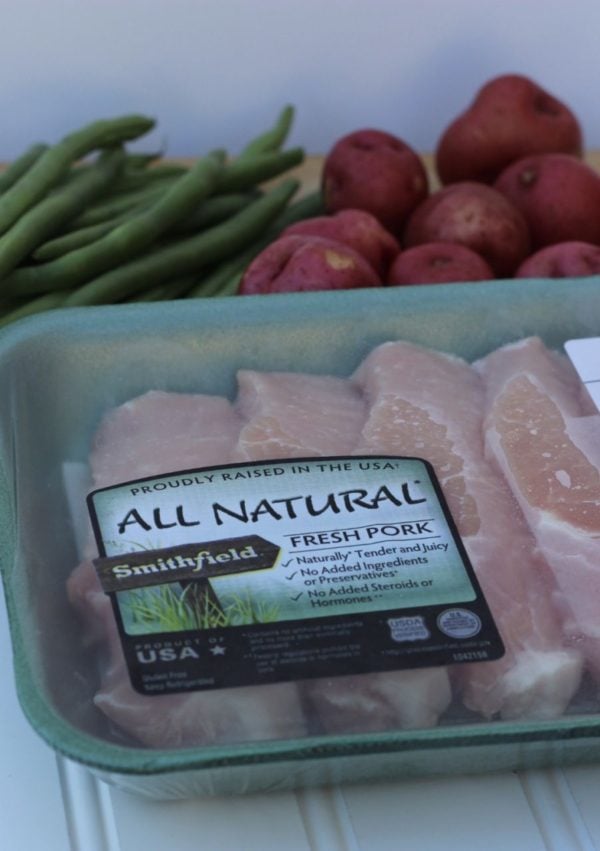 So, let me share my everyday easy three ingredient pork chop marinade.
Ingredients:
Smithfield All Natural Fresh Pork Chops
⅓ cup soya sauce
Juice of two limes (or one lemon)
2 cloves garlic, sliced
salt and pepper (optional)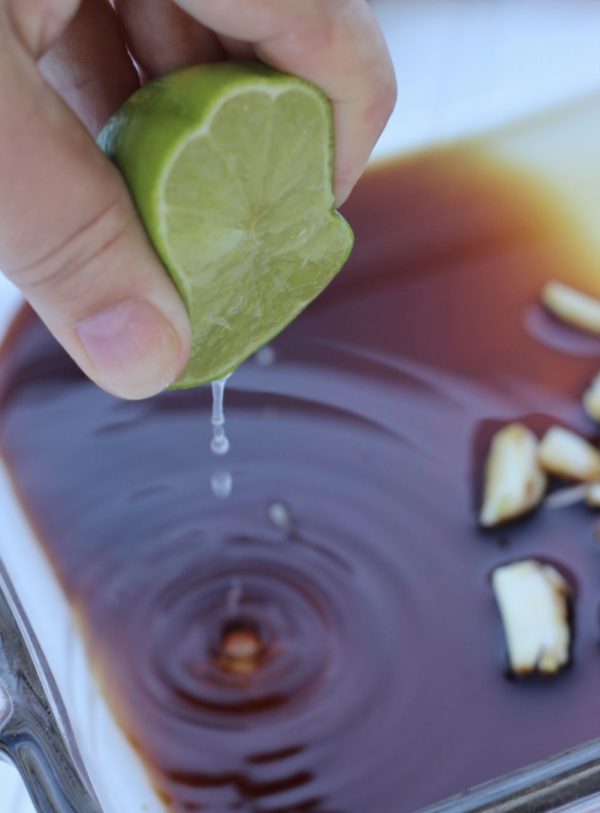 I like just using a large dish to marinade and just turn it a few times. Of course, you can put it in a plastic bag too.
Directions:
In marinading container, add soya sauce, chopped garlic and squeezed lime juice.
Marinade pork chops at least 20 minute. Ideally, it should be 2 hours, but it's rare that I have time to do that.
Grill on medium-high. If you love your pork medium rare, you should cook it to an internal temperature of 145 degrees (followed by a three-minute rest). If you like your chops a little more done, you can cook them to an internal temperature of 160 degrees. Truly, you don't need to overcook pork. I know we used to but you don't have to!! It's so much more juicy and flavorful if not overcooked.
Watch carefully. Since these pork chops are thin and lean, they will cook fast. So, what do you think of my grill marks? Do you always try for perfect grill marks too? I just can't help myself : ).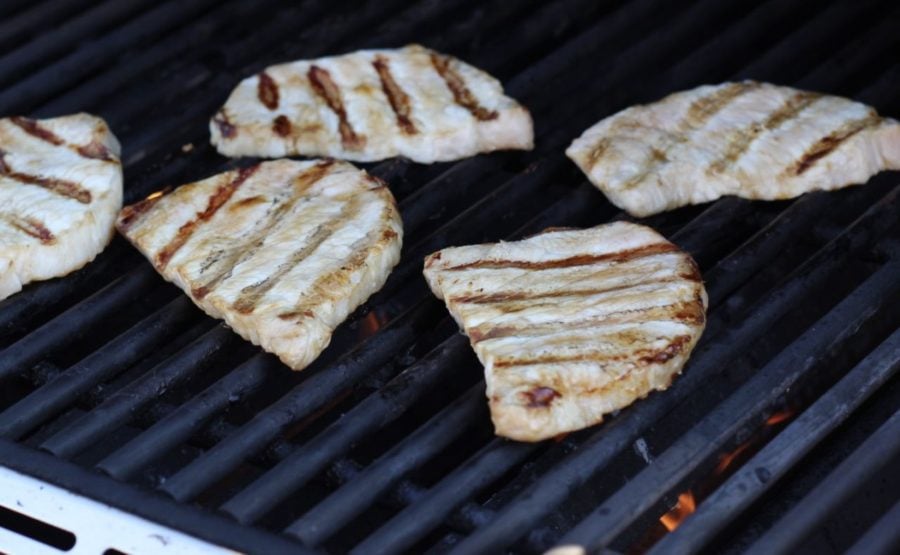 Seriously, you have to try having pork chops more often!
Add a veggie side and some baby potatoes and you have an amazing, but quick and easy meal.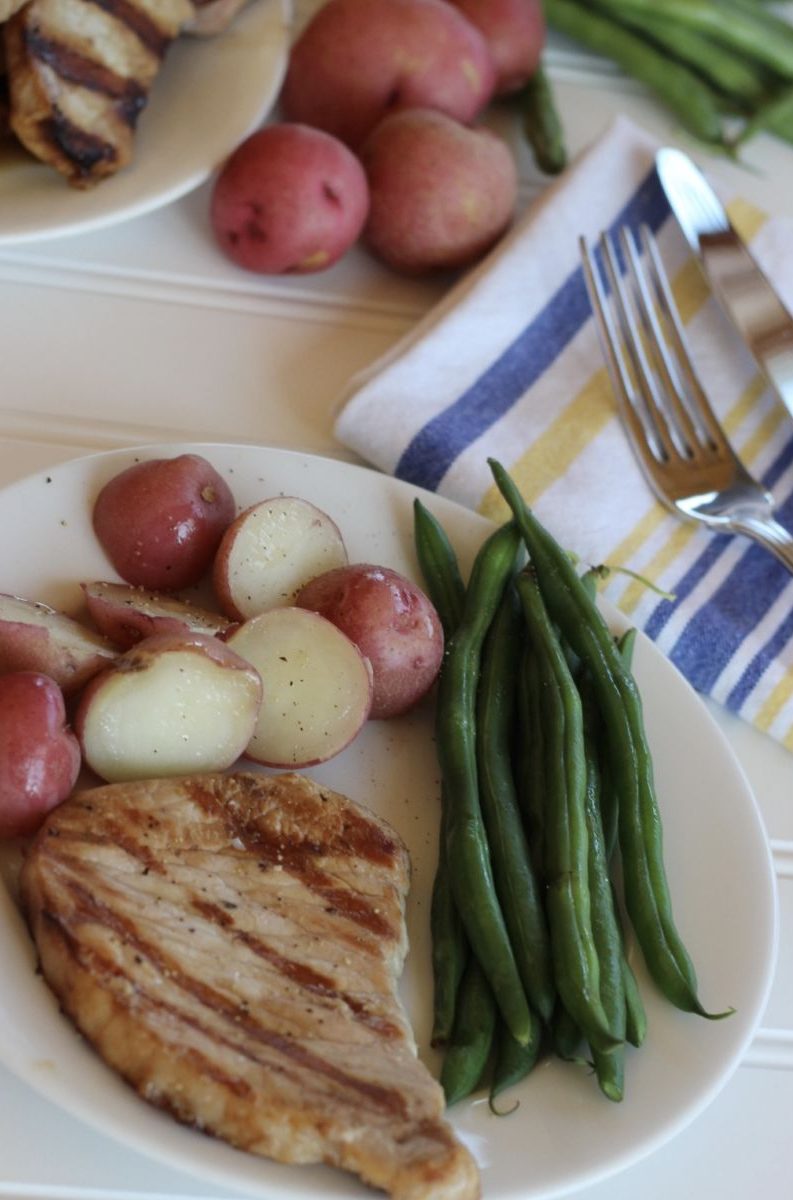 If you have a minute and want to look at some more recipes, I recommend you take a look at this Smithfield All Natural Fresh Pork link. And this SmithField Throwdown link for even more recipes (hint, there is a draw for a Ford truck for you to enter!).
Oh, and because we all like to save money whenever we can, grab a $1.00 off coupon here! You're welcome!
Be sure to visit SmithfieldThrowdown.com to enter the Hog Wild Throwdown Sweepstakes for a chance to win some amazing prizes, including a Ford F-150