Oh yeah, we went white water rafting! Somehow, my husband found out that this activity was available about 1 ½ hours away from our cabin. Specifically, it was near Iron Mountain in the Michigan UP.
Remember all the rain we had earlier this month? Well, it had the river going fast!
After we were fitted for life jackets, had our helmets fitted and tightened, we were on the Menominee River. That's when the guide told us the rules. Paddle when he says, hold onto your paddle and then some safety rules that made the ride scary enough to be a thrill.
Here we go!
No seat belts on the raft! Basically you anchor your feet under something, paddle hard and hope you don't get ejected.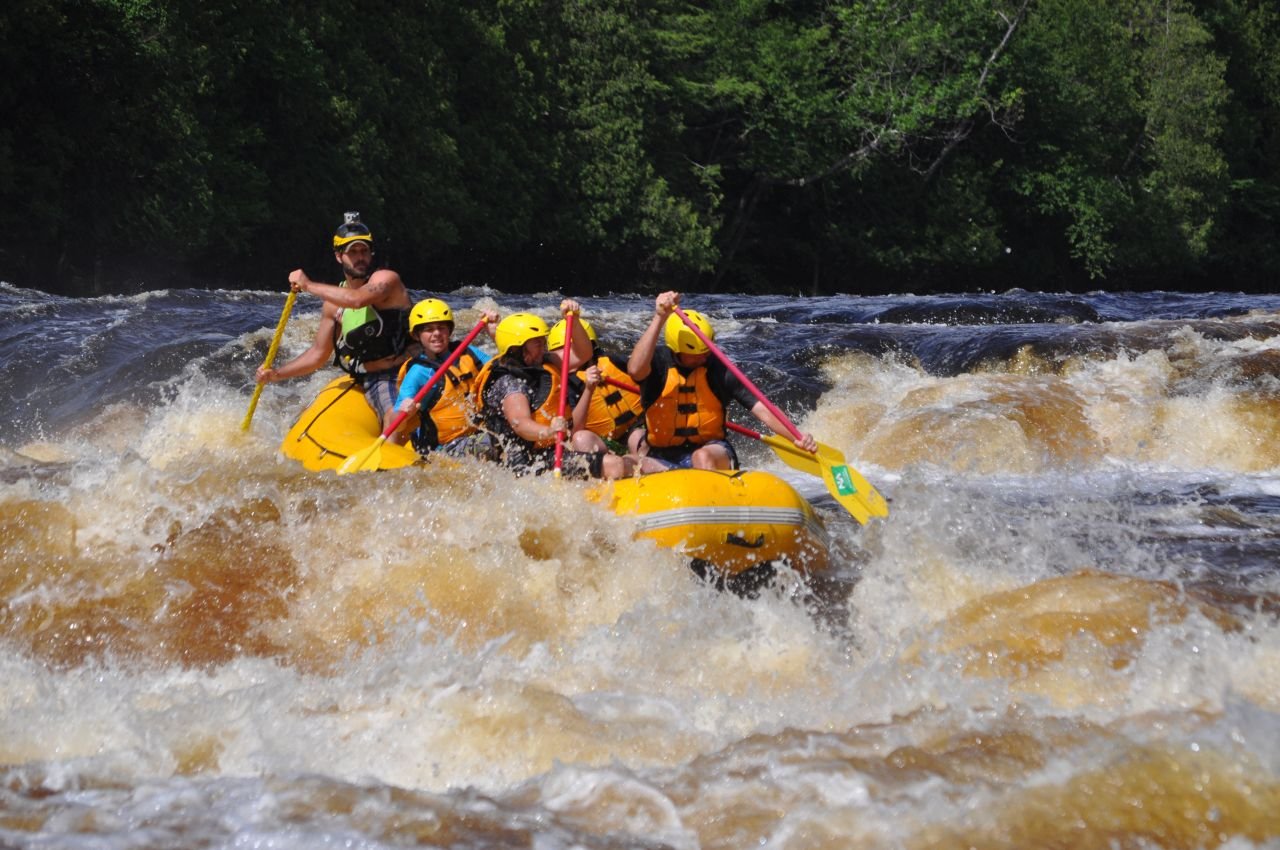 Did we get wet? Maybe just a little....
Actually, maybe a lot! That's my husband's helmet you see.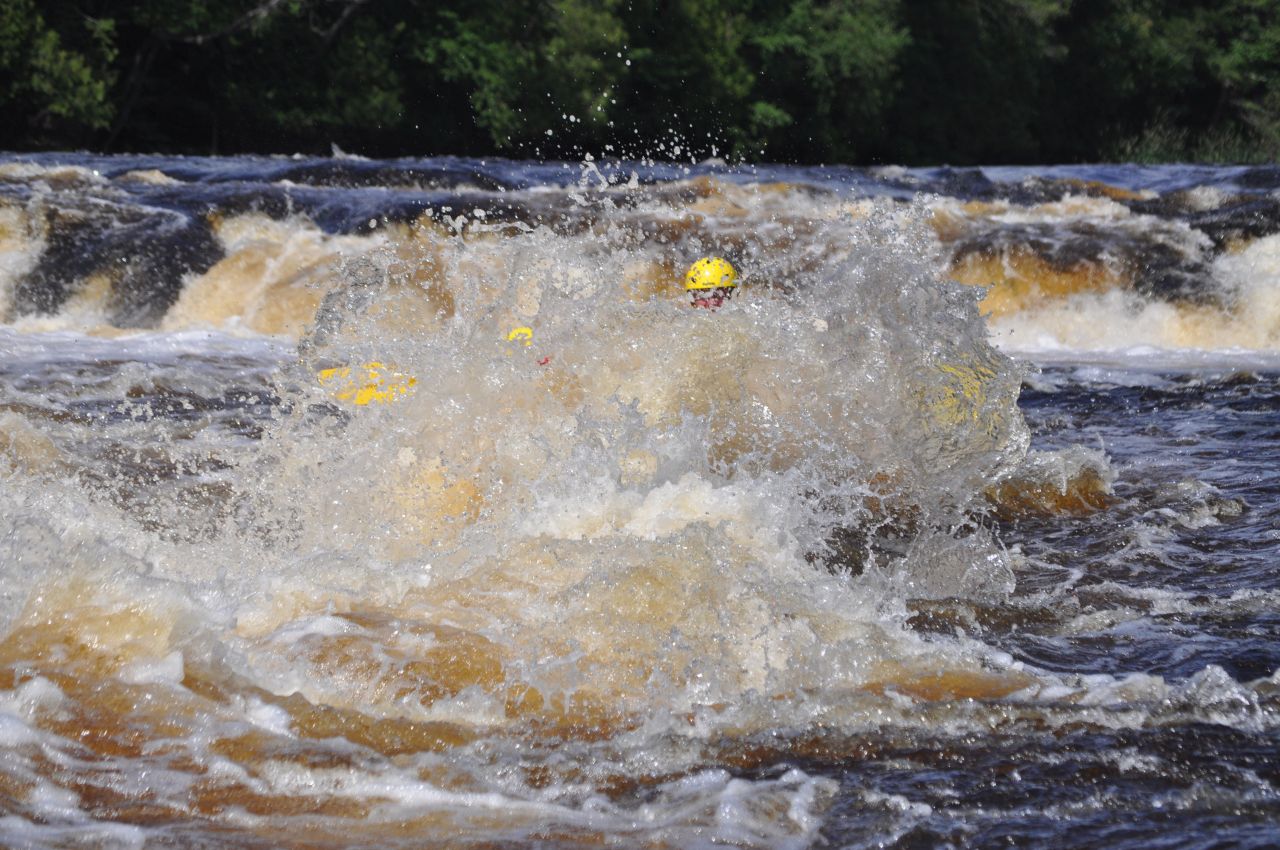 OK, if you don't listen to the guide, you can go off course and hit the big rock wall. Like this: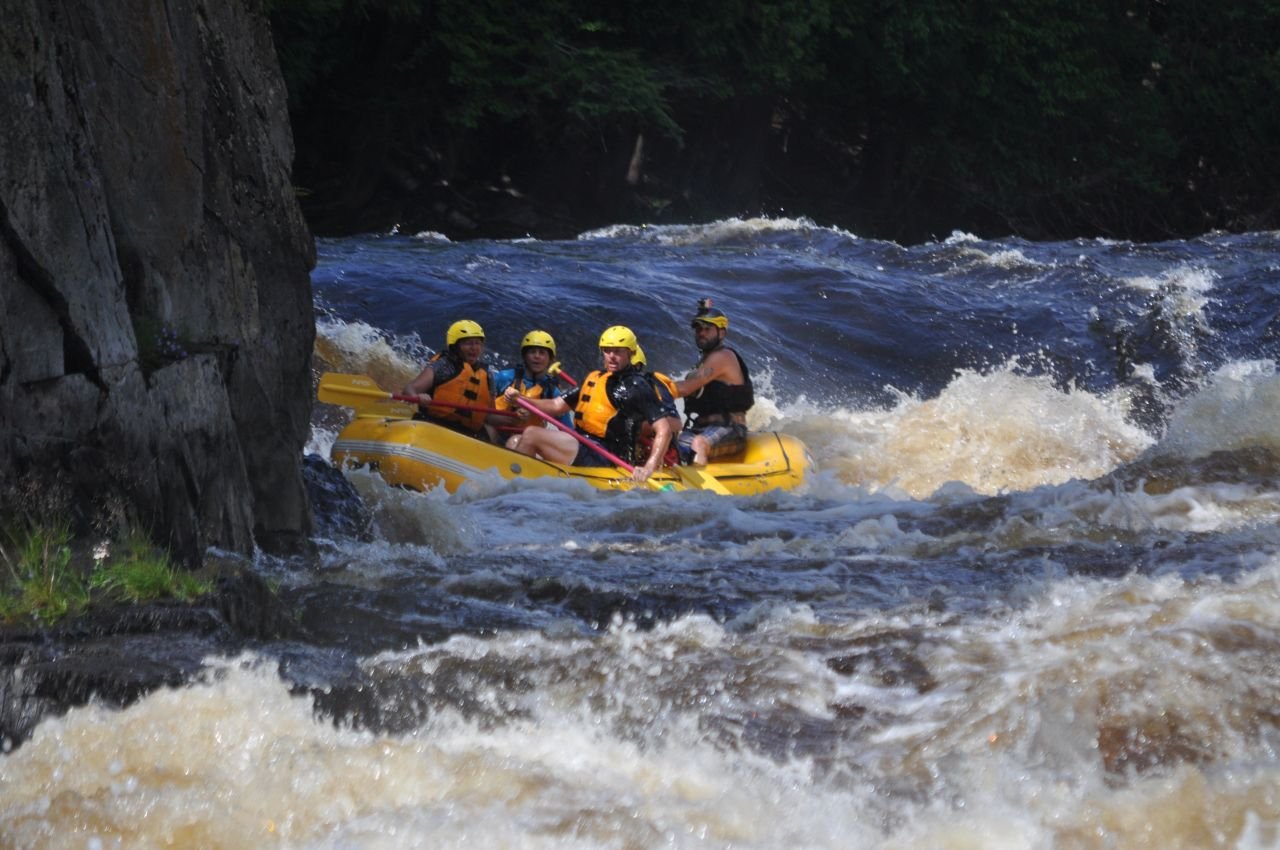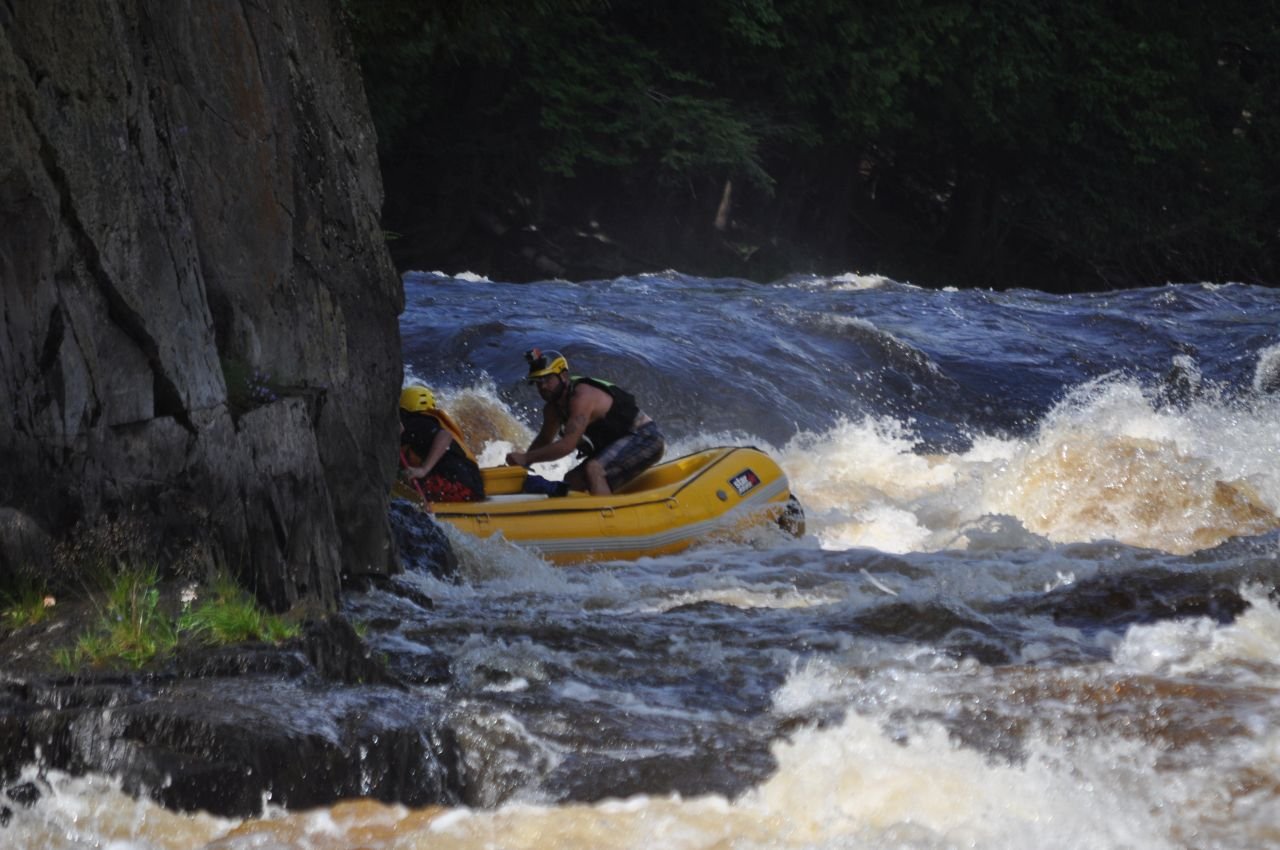 But, we survived!
Oar toast to celebrate our river run!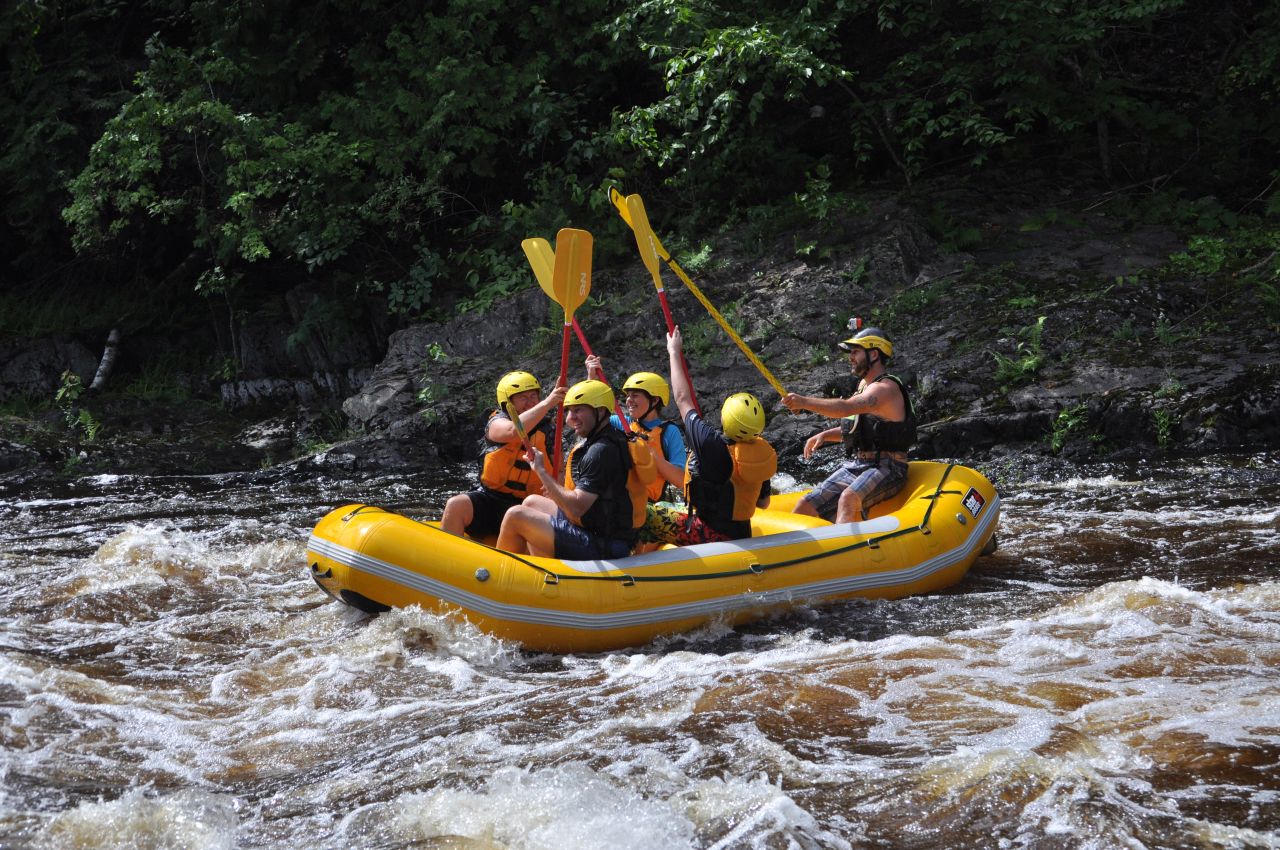 If anyone is in Northern Wisconsin or in the U.P., this is a fun adventure to try. It was a ½ day adventure and we chose the lunch package. We had a nice lunch on shore at a beautiful spot overlooking the rapids. There are, I believe, three companies guiding river raft trips in that area. We used Michigan Rafts. If you are interested, call them at (906) 563-5450. Or, e-mail at www.MichiganRafts.com. They told us kids need to be at least 11 (unless they can prove they are capable if they are younger).