Hi!  Thanks for dropping in to visit my blog!  Today I'll share with you my Tortellini Meatball soup recipe.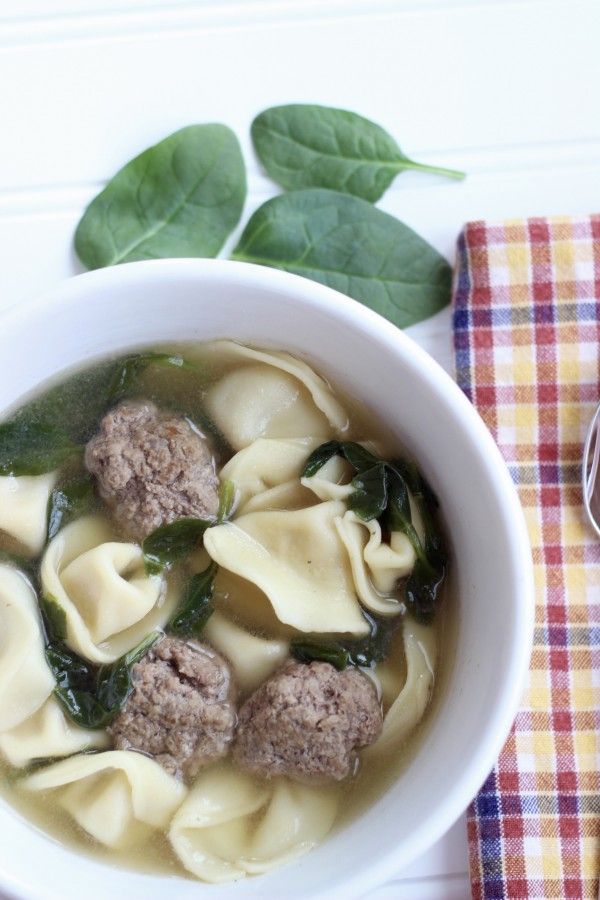 If you have never been on my blog before, I blog about easy recipes, simple DIY's and gardening.   If you want to follow me, click here and fill out the really short form.
It's a soup kind of day!  Actually, to me most days are soup days.  This is a nice and easy soup with ingredients that can be thrown together in just a few minutes.  Hearty enough as a meal if you add a roll.
A couple of quick tips.
I like using gloves when I shape hamburger meat.  Like these ones here.  They keep my hands so much cleaner.  My hands are already dry enough without scrubbing them with lots of soap and water after making the meatballs.
Also, scoops help make your meatballs more consistent in size quicker to make.   Trust me.  This is a tool you will use for many things (think cookies!!).
But, I digress.  Below is the recipe for the Tortellini Meatball Soup.  There is a print button if you want a hard copy!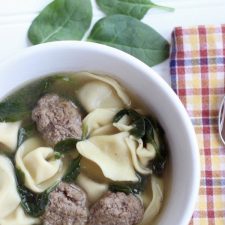 Ingredients
Meatballs
2

tablespoon

vegetable oil

8

oz

hamburger

¼

cup

bread crumbs

Italian breadcrumbs if you have them

¼

cup

minced onion

½

teaspoon

dry mustard

or a teaspoon regular mustard
Balance of Soup
64

oz

Chicken or Beef broth

two boxes of 32 oz each

9

oz

refrigerated cheese filled tortellini

3

or 4 cups spinach

Parmesan cheese to top soup with

optional
Instructions
In a small bowl, mix breadcrumbs and mustard and add about ⅛th cup of water. Mix well so the mustard is well dispersed.

In a medium bowl, combine meat mixture, breadcrumbs and onions and mix well.

Roll meatballs into 1 inch balls.

Heat oil in a saute pan and fry meatballs. Makes sure to turn occasionally. Cook until meatballs are cooked through.

Set aside meatballs.

Add chicken broth to dutch oven (or a large pot) and bring to a slow boil.

Carefully add back meatballs. Cook for about 5 minutes to help ensure meatballs are cooked through.

Add tortellini, following package directions to cook through.

Lastly, add spinach. It only takes about a minute or two for it to wilt and it's ready.

Add Salt and pepper to taste.

I LOVE grated parmesan cheese on top but that's totally optional!
Seriously, you have to try this Tortellini Meatball Soup soon.  It's easy, filling and flavorful.  And the best thing of all, is it's quick.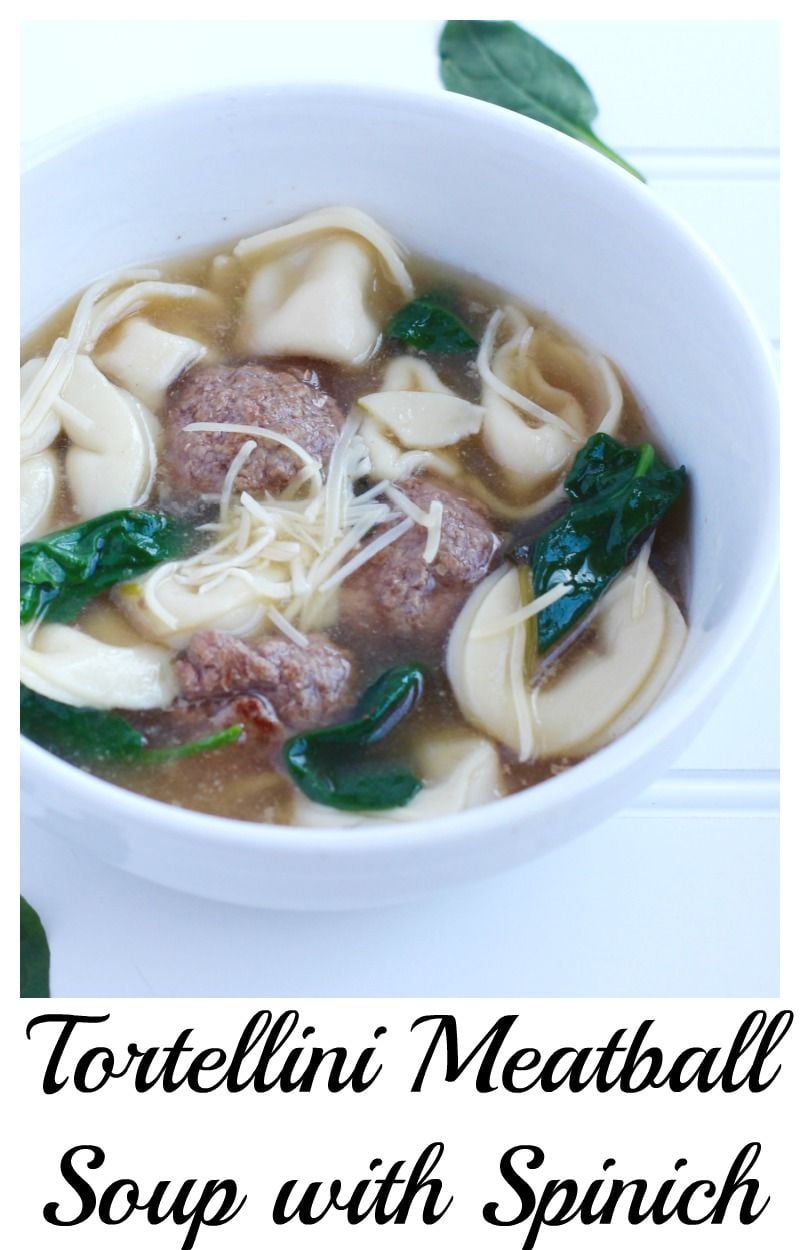 In the mood for more soup recipes?  Here are some more from my blog. Take a quick look!