Yes, a trillium flower is an unusual plant. The most common ones where I have lived are white wild trillium flowers. They grow in much of the United States and also Canada. There are many kinds of trilliums and many colors.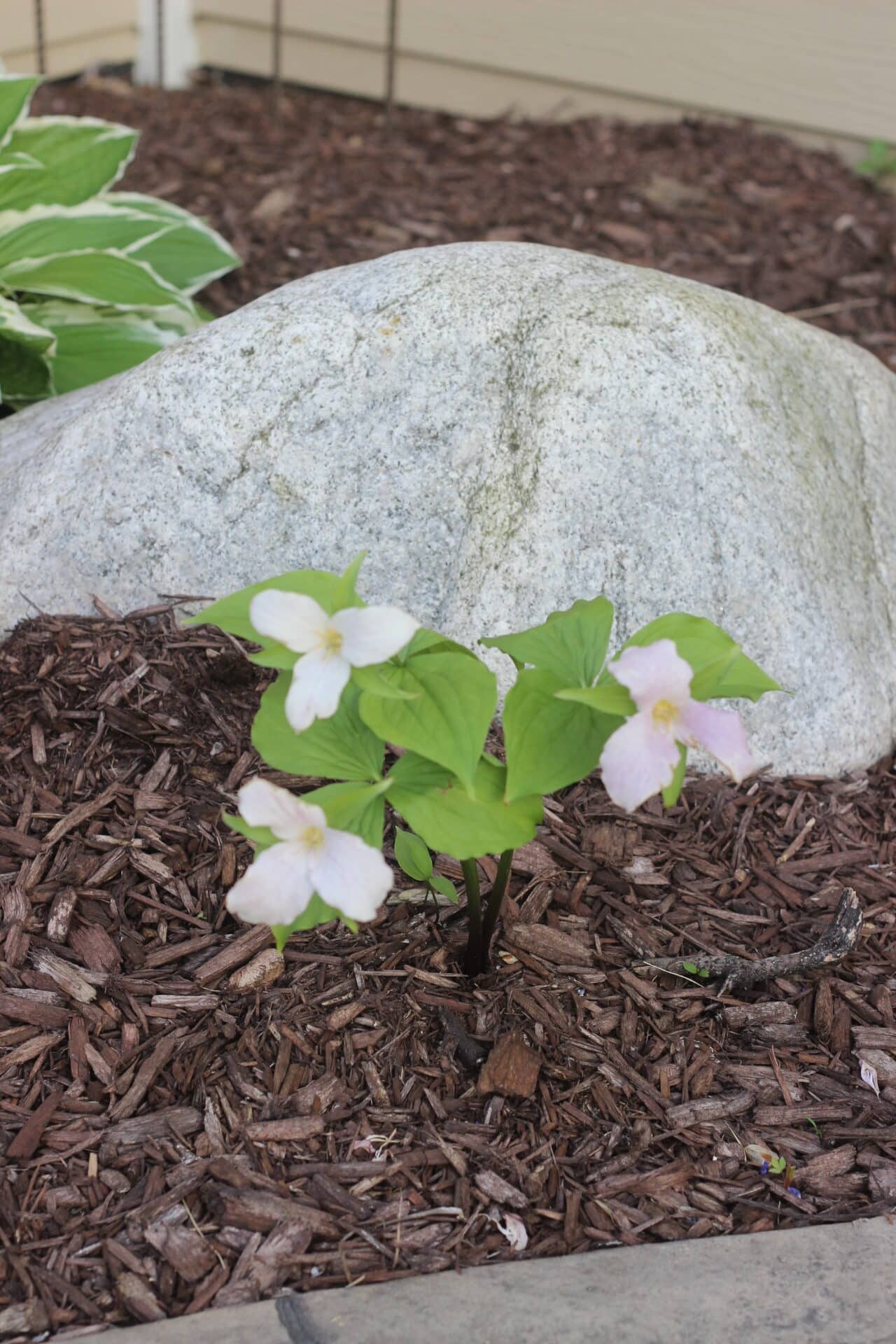 Where does the trillium grow?
The trillium wildflower grows in shady areas. Often, they received very little sunshine. But, their bright white coloring stands out in contrast to the brown or green ground. They usually grow in the same areas as ground moss. Not a scientific fact, just a personal observation. If you are looking for other shade perennials for your yard, here are 31 shade plants for your garden.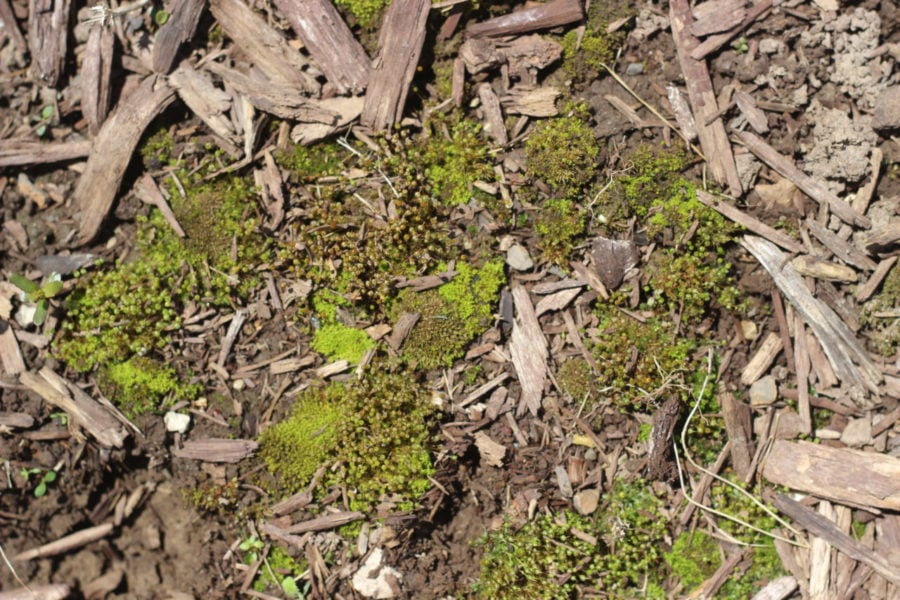 See, here's proof! The back of my house faces North, and parts get hardly any sunshine. Moss is even starting to grow. But I like it and will be careful with the new mulch I'll spread.
Now, something significant to know about trillium. They are protected by law in many areas. In Ontario, Canada, picking is illegal (It's the provincial flower). Just picking the flower can damage or even kill the plant! I also know that in Michigan and Minnesota, they are protected too. Please do not help yourself to either the flower or plant! Just picking the flower can damage the plant so much it will die.
If you want to plant trilliums, have the appropriate place to plant them. Shady is perfect. Plus, they need good soil. I obtained my trilliums from a nursery. The nurseries that sell them make a point to let you know the trilliums they have a nursery propagated from seed. It is illegal in many areas to take native trilliums from their habitat.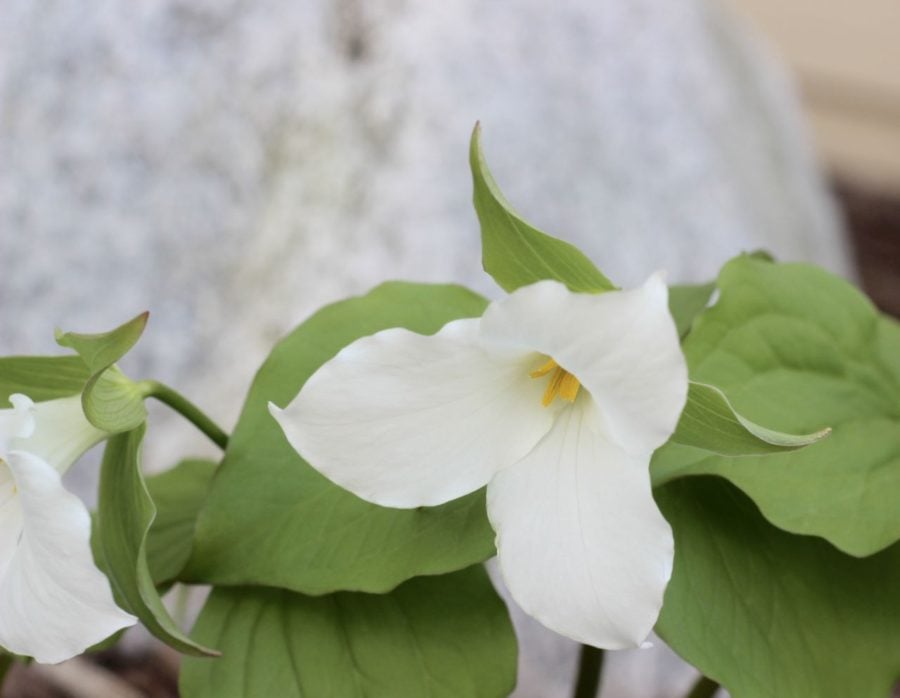 The 'root' of the trillium plant is a rhizome, and the trillium is a perennial herb. White is the most common color of the flower, but I have seen red ones too. I would love some red ones but have never obtained any. Be warned, if you do order these from a nursery; the stock is always minimal. Order as soon as possible for your best chance of obtaining the pretty wildflower.
If you live in the northern areas, keep your eyes open for these pretty wildflowers when hiking in the woods in the spring. They are hard to miss when they are blooming!
What is your favorite wildflower?
Please feel free to pin this on Pinterest!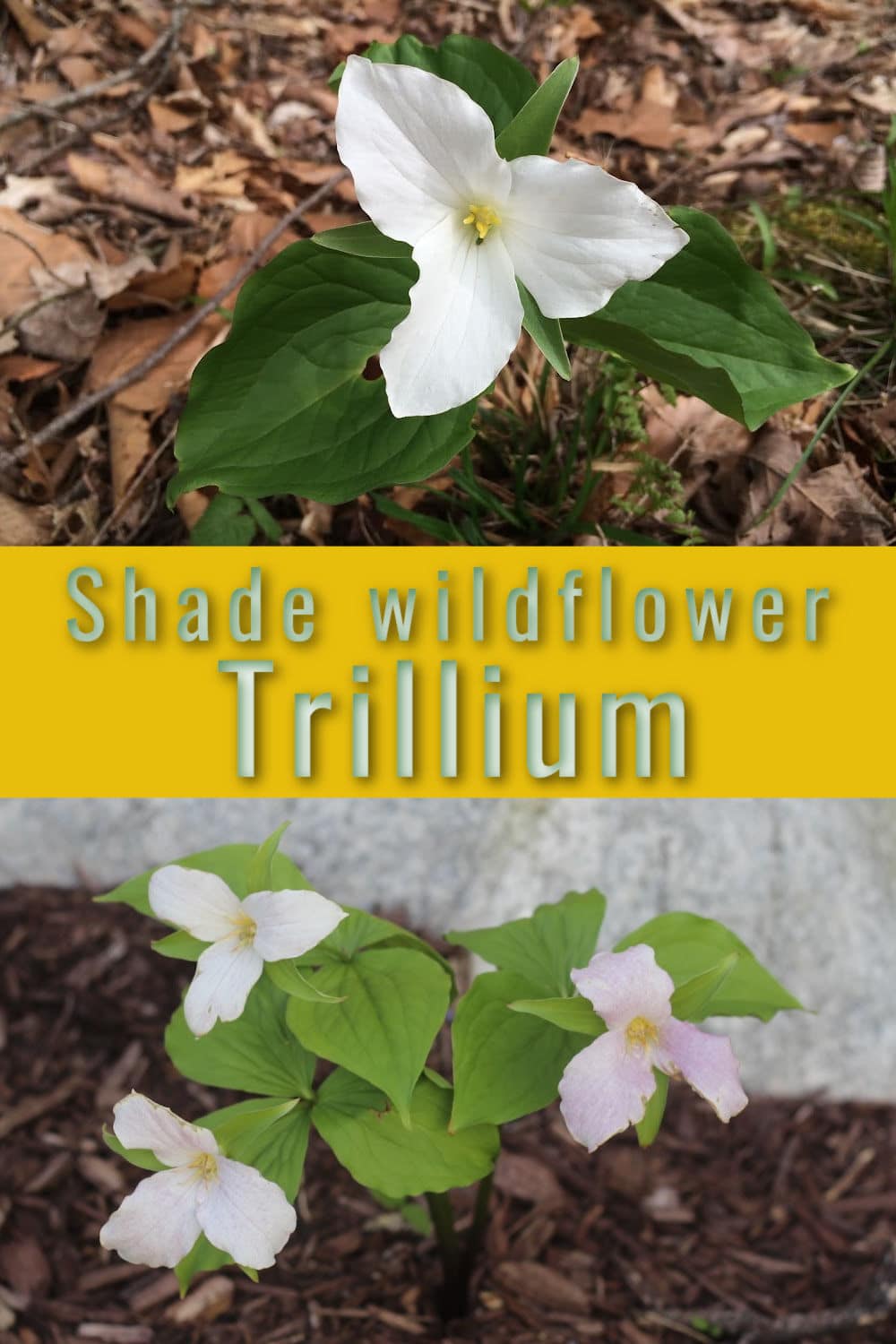 (originally published May 2016)